If you are looking for the best-ever vegan gravy using mushrooms you have come to the right place. Finding a good vegan brown gravy can be difficult, but I am obsessed with this recipe!
I can literally eat this vegan gravy by the spoon but prefer drowning my vegan mashed potatoes in it. You can also use it as the topping for our vegan biscuits and gravy recipe if you prefer a brown gravy over a white gravy!
I am normally not a nutritional yeast fan, but let me tell you, the subtle flavor makes this gravy!
This recipe will create a chunky vegan gravy. You can blend it up in a blender or food processor to make it smooth, but I don't recommend it. I have tried it a few times before and chunky is the way to go!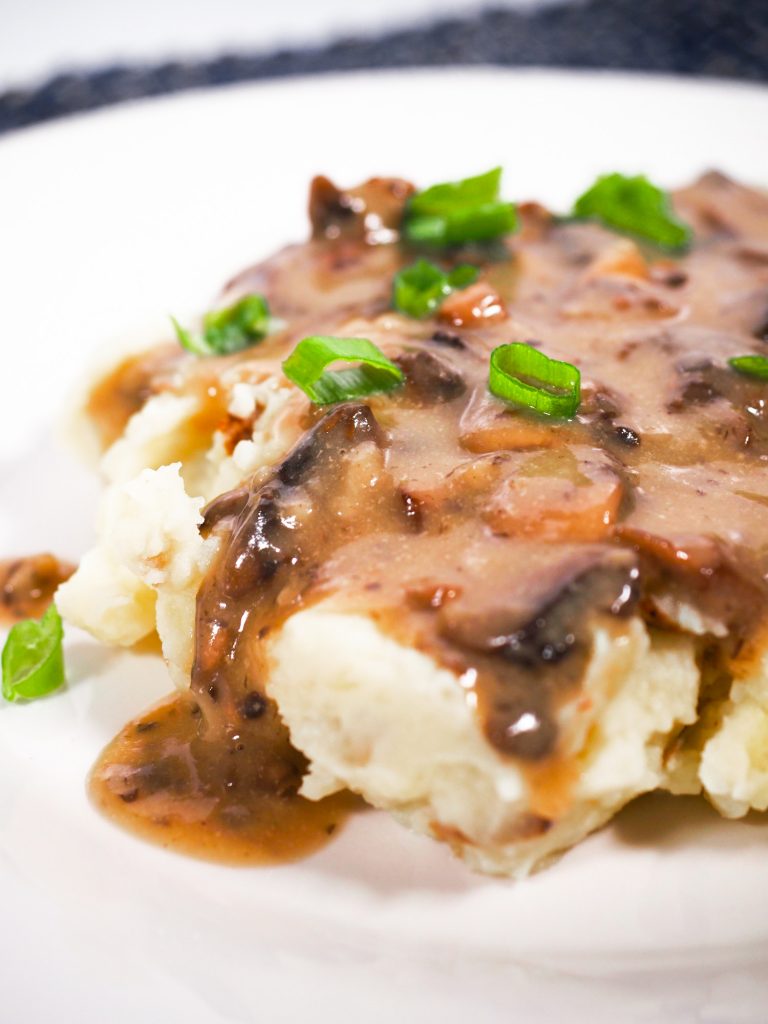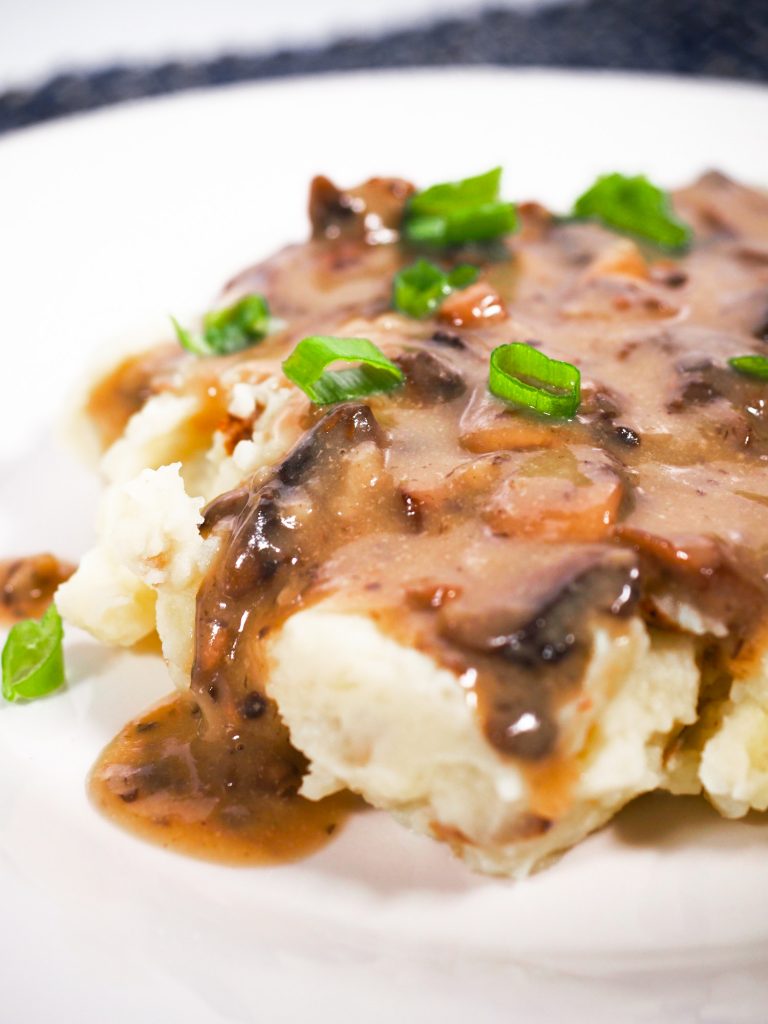 The vegan brown gravy makes up super quickly and can cook while you are making the remainder of your meal. It doesn't use butter and is actually quite healthy at the end of the day!
When making the vegan mushroom gravy, you will want to chop the mushrooms up pretty small so that they are easy to eat and pour over your mashed potatoes or other dishes. I love eating this vegan gravy over a Gardien Field Roast or whatever other brands of refrigerated or frozen field roast you prefer.
I hope that you enjoy this delicious vegan brown gravy, I am constantly looking for new ways to eat it and often make a double batch so my meal can be swimming in the delightful flavor!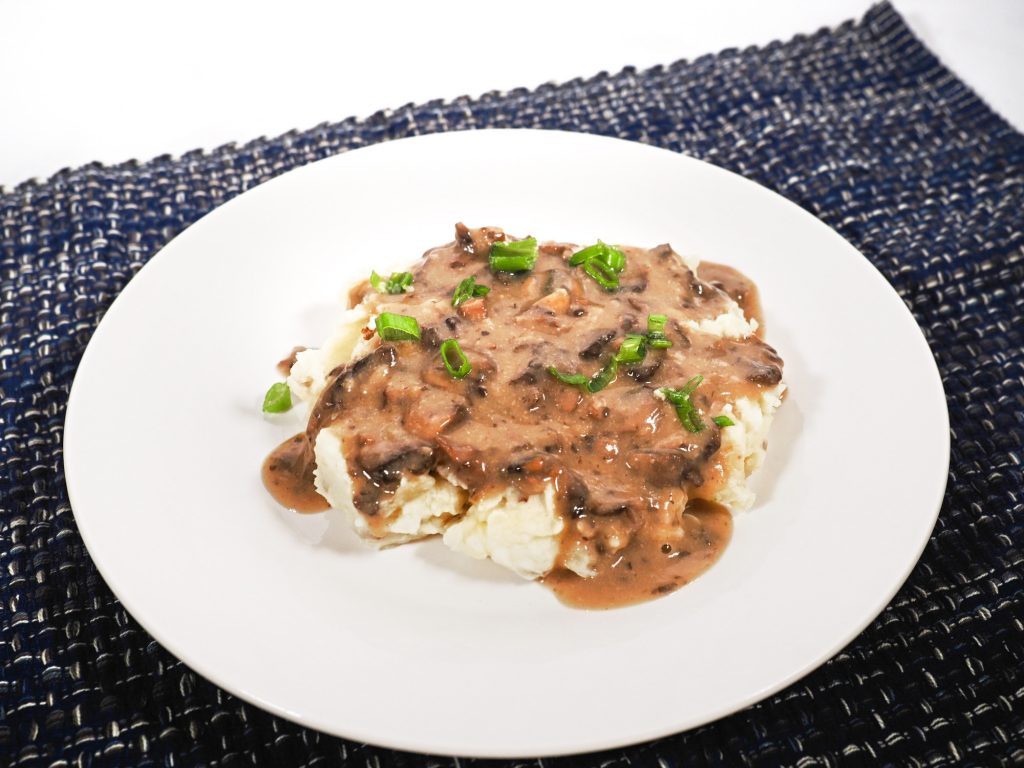 Is Brown Gravy Vegan?
No! Traditional brown gravy is far from vegan. If you are going to Thanksgiving or any other big meal and you see brown gravy, steer clear, it is not vegan. That is why I am teaching you how to make your own vegan mushroom gravy so you can eat it.
Traditional brown gravy is made with animal drippings, animal fat, or even chunks of meat. It is very much non-vegan and you really should avoid it unless you made it yourself or got it from a trustworthy vegan friend.
I made sure that this vegan brown gravy recipe was easy enough that it doesn't take up your time to make and is very quick and easy.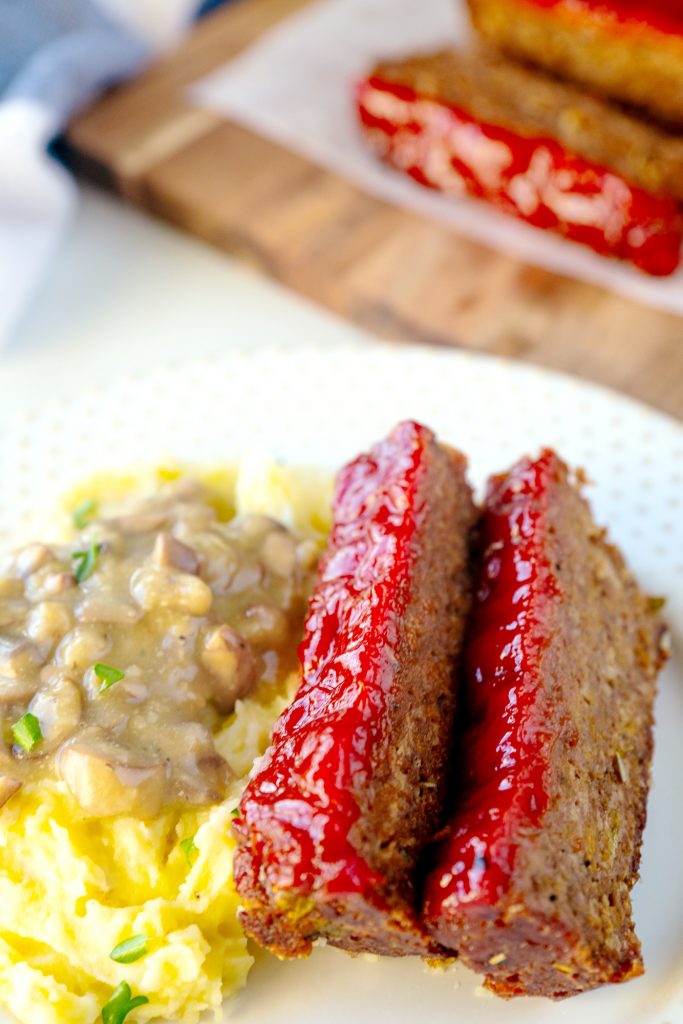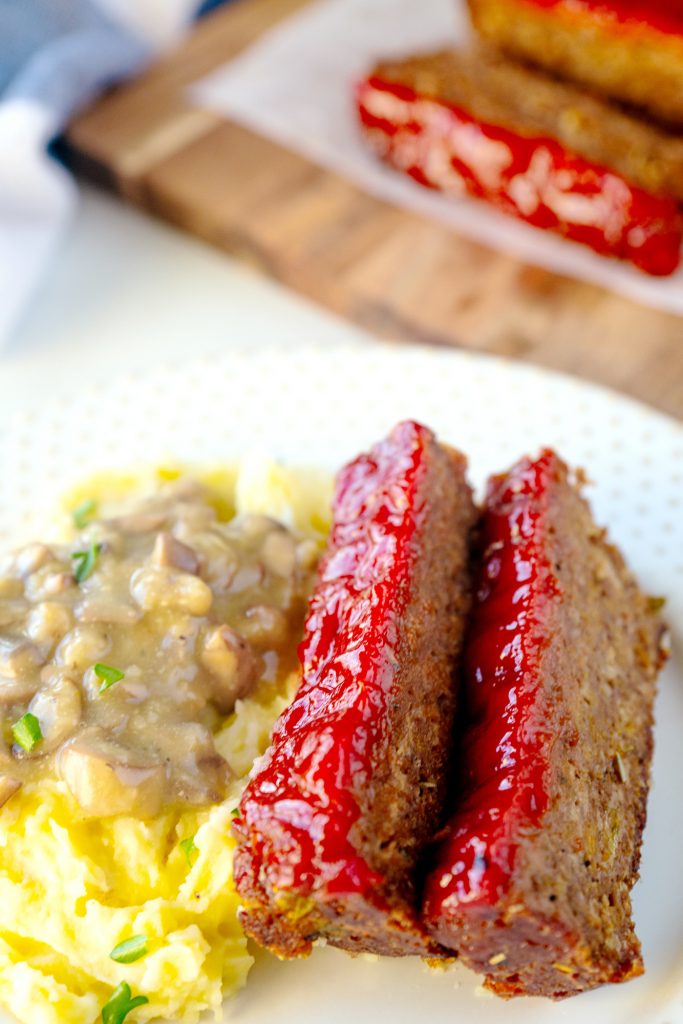 How To Make Vegan Brown Gravy With Mushrooms
This recipe is actually my Mom's that she invented many years ago! She has been making this vegan gravy recipe for most of my life, and I am addicted to it, especially during the holidays. My favorite thing to use it with is my Vegan Wellington and mashed potatoes.
This vegan brown gravy recipe does use mushrooms and it is such an easy gravy mix that you can whip it up on the side while you are taking care of other dishes.
There are really only a few steps between you and delectable vegan gravy and I am going to break them down for you right here.
First, you are going to want to heat oil in a medium pot and saute the mushrooms until soft.
You can use whatever type of mushrooms you like for making this easy vegan gravy, but I prefer baby bella mushrooms. I have also used just plain white button mushrooms and large portobello mushrooms too.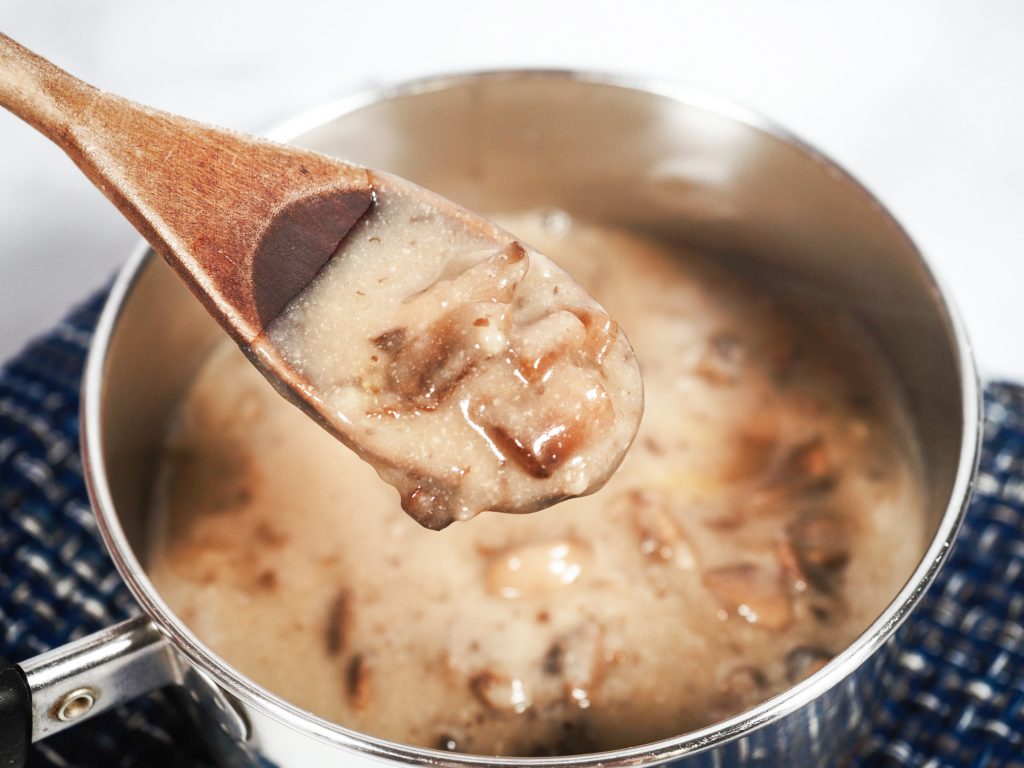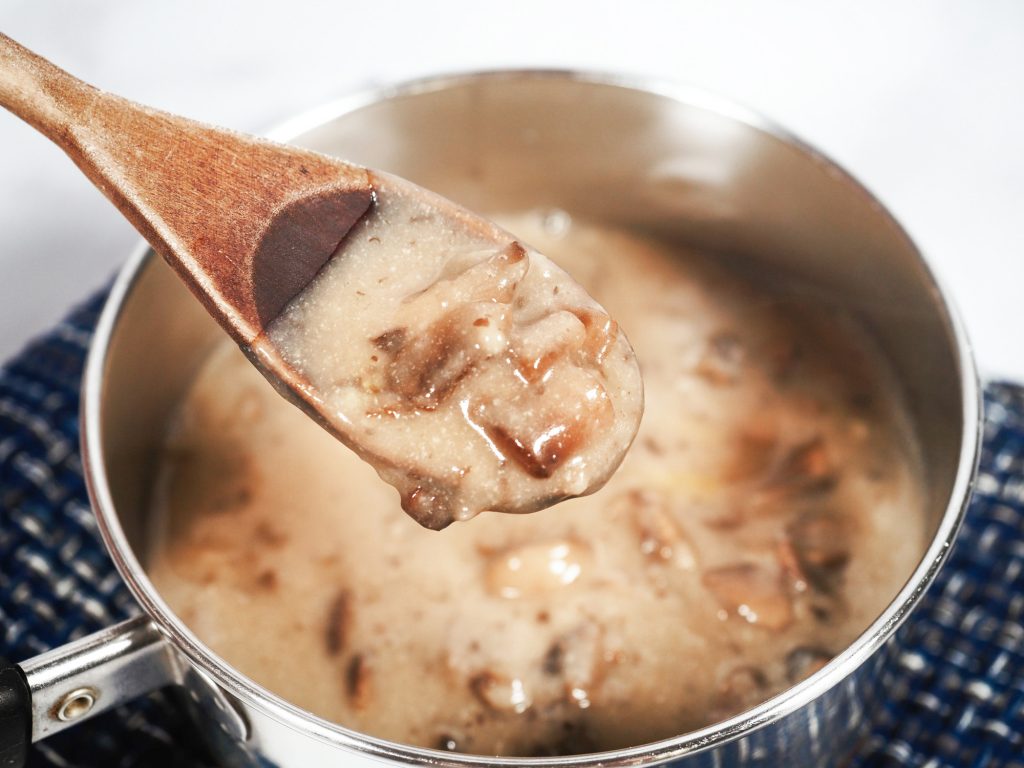 It really doesn't matter what type you use for this vegan mushroom gravy, but the darker the mushroom, the darker the brown gravy will look.
Once the mushrooms are soft, you are going to want to add in flour for a roux, soy sauce, nutritional yeast, salt, and pepper.
As I mentioned above, I am not a huge nutritional yeast fan as a "stand-alone" flavor in a dish, but it works fantastic as an "accent" flavor in this vegan gravy.
If you are thinking about skipping it, I would highly recommend that you reconsider as it is the star of this dish.
The flour makes a very nice roux and thickens the nutritional yeast gravy.
Finally, you are going to want to stir in water, a little bit at a time, until it is all incorporated.
Simmer the vegan gravy recipe until thick and warmed throughout, which usually only takes a few minutes.
Then you can serve immediately! This dish works well for a holiday with Vegan Stuffing on the side too!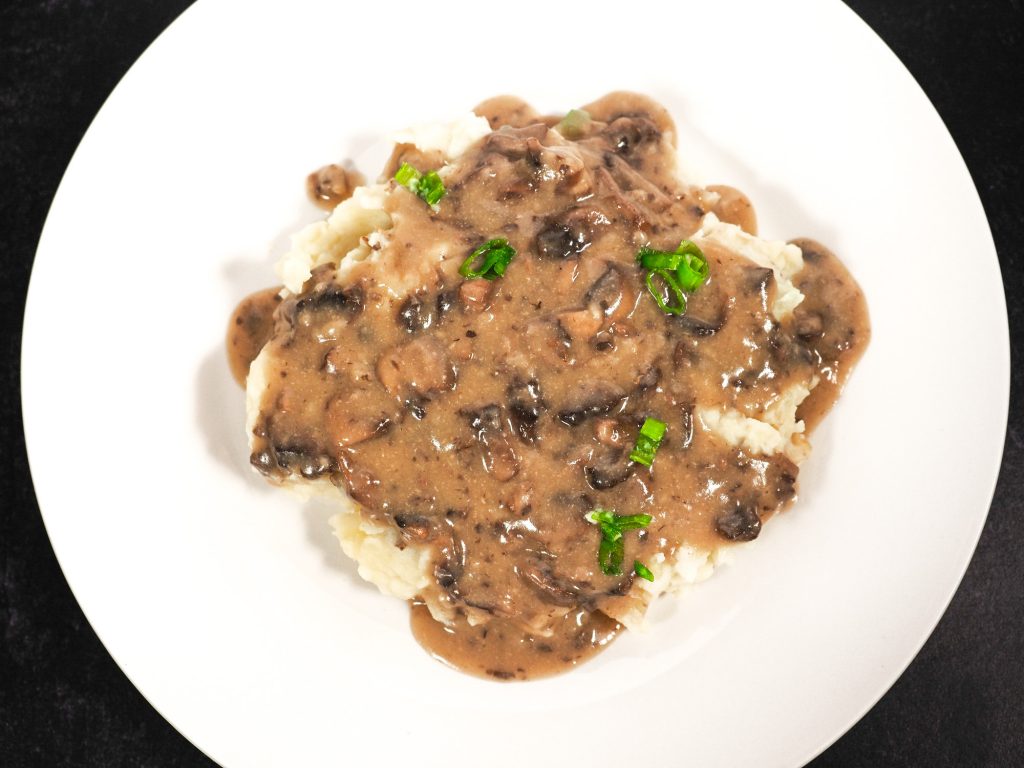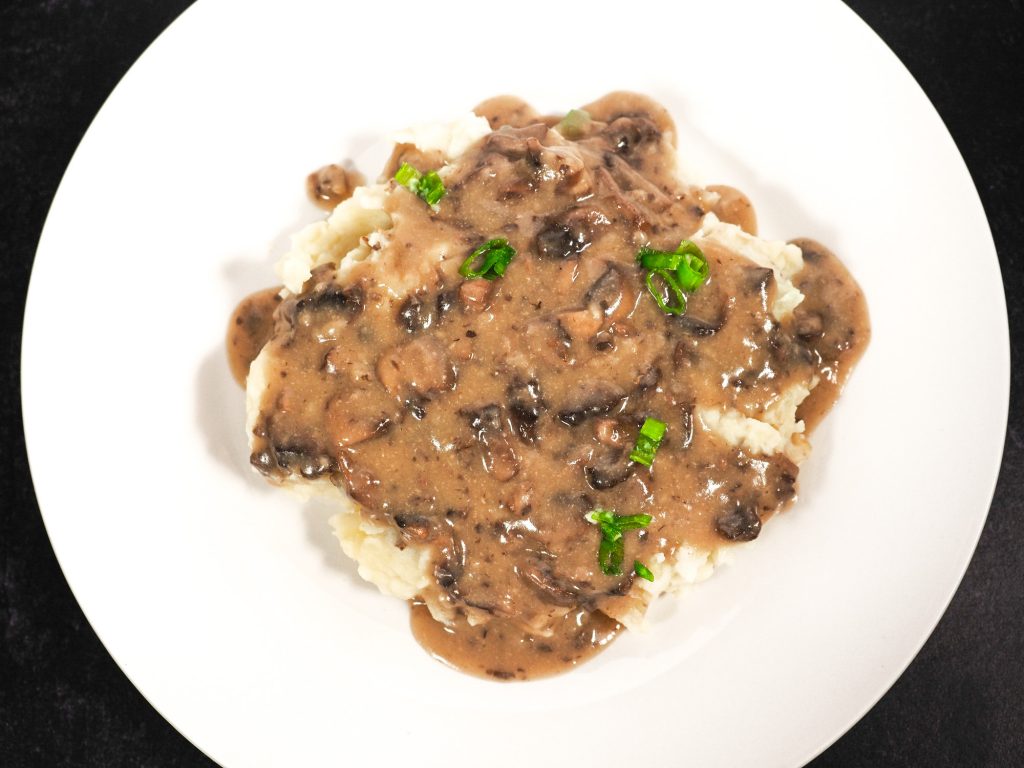 How To Serve This Vegan Gravy Recipe
The best part about making this delightful vegan mushroom gravy is that you can pair it with so many things! There are truly unlimited ways to use this vegan brown gravy recipe, and some may surprise you.
Take a look at my suggestions below and feel free to trial and error what works best for you and what you prefer!
Pour over Vegan Mashed Potatoes
Smother Vegan Wellington
Pour over french fries for Vegan Poutine
Eat with Vegan Yorkshire Puddings
Serve with Vegan Meatloaf
Dip your Vegan Pot Pie
Pour over Vegan Roast Potatoes
As you can see, these are just a few of the many ways you can eat and serve this vegan gravy. Really, the sky is the limit!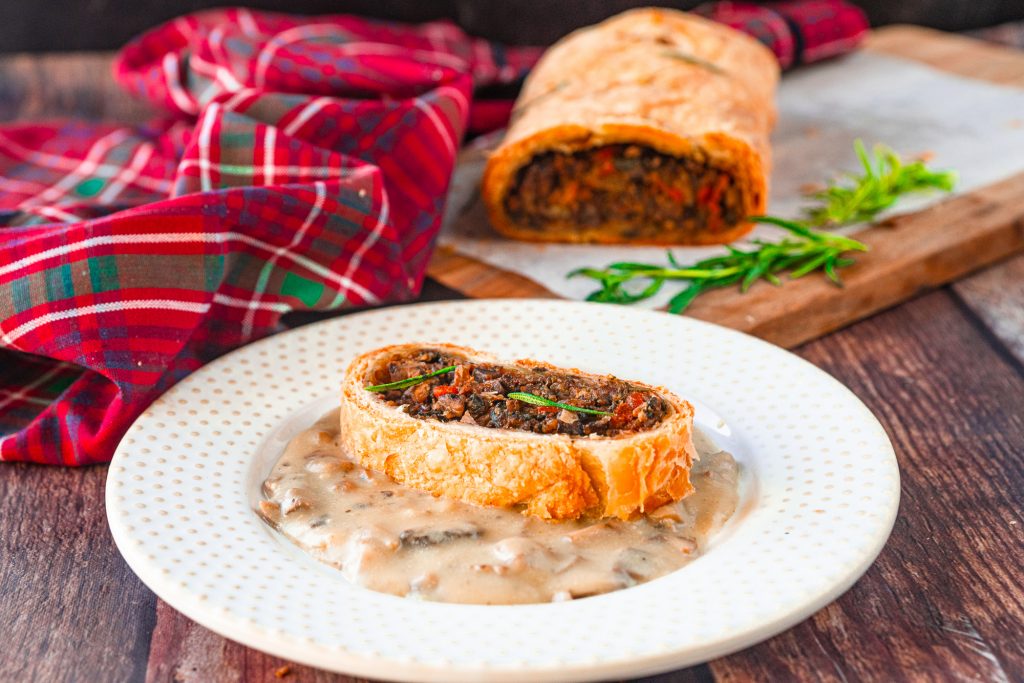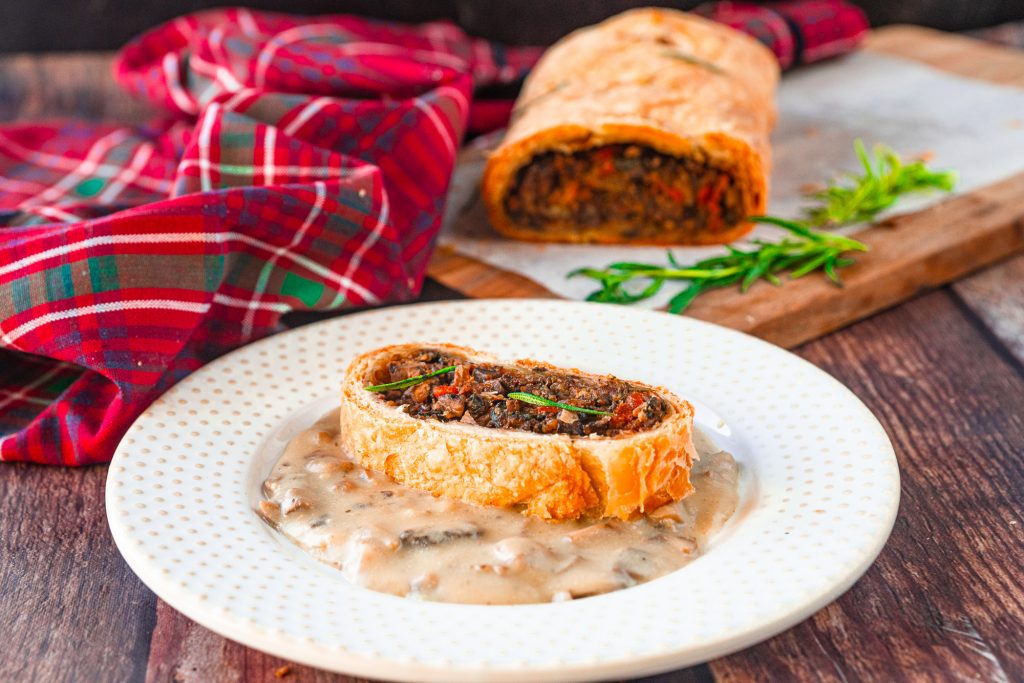 Yield: 3 Generous Servings
Best-Ever Vegan Gravy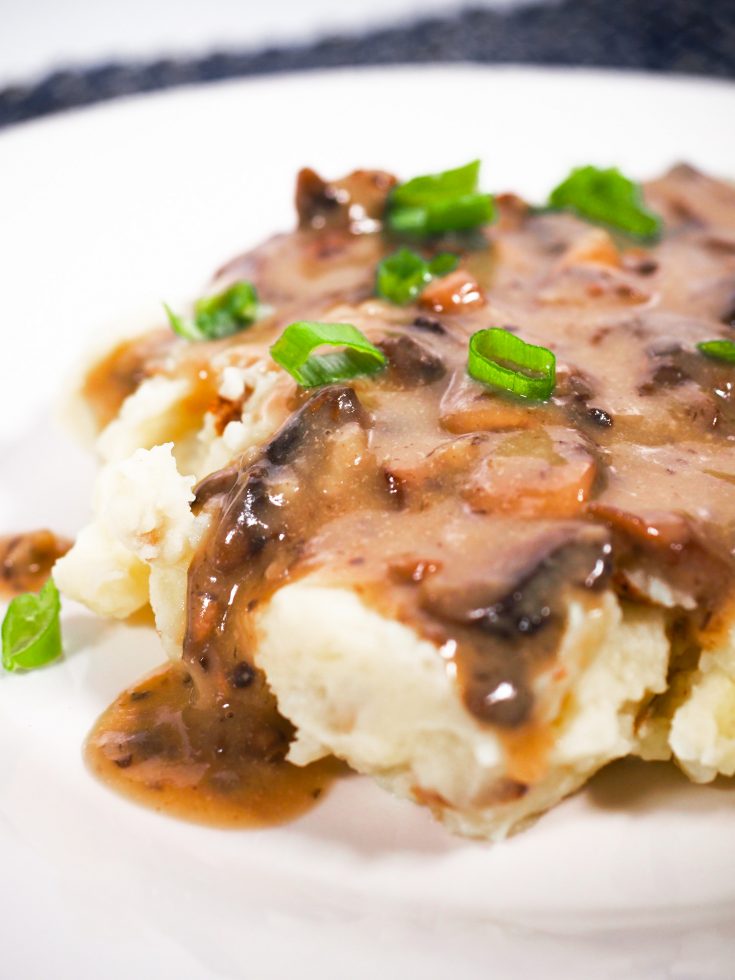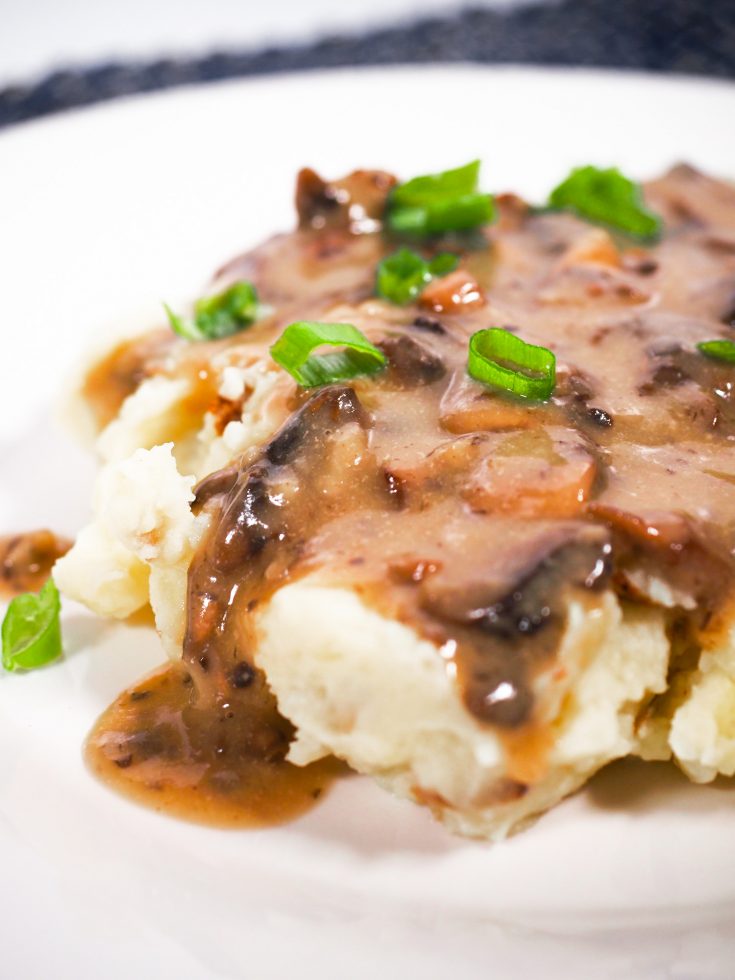 You are going to want to eat this vegan gravy straight from the pot with a spoon! The vegan brown gravy uses mushrooms, nutritional yeast, and soy sauce to expertly blend flavors. It is kid-friendly and easy to make!
Ingredients
3 Tablespoons Of Oil
7-9 Chopped Mushrooms [Any Kind]
1 1/2 Cup Of Water
1 1/2 Tablespoon Nutritional Yeast
1 1/2 Teaspoon Soy Sauce
4 1/2 Tablespoons Of Flour
Salt And Pepper To Taste
Instructions
Heat oil in medium pot and saute mushrooms until soft.
Add in the flour, soy sauce, nutritional yeast, and salt and pepper and stir until the vegan gravy becomes thick.
Add in the water a little bit at a time until all of the water is combined with the other ingredients.
Serve immediately!
Notes
Feel free to blend using a blender or food processor if you want a smooth gravy. I personally prefer a chunky vegan gravy after trying both many times!
If the vegan brown gravy is too thick after storing, add in water a little bit at a time and heat on stove to combine
Nutrition Information
Yield
3
Serving Size
1
Amount Per Serving
Calories

192
Total Fat

15g
Saturated Fat

1g
Trans Fat

0g
Unsaturated Fat

13g
Cholesterol

0mg
Sodium

253mg
Carbohydrates

13g
Fiber

2g
Sugar

1g
Protein

4g