Please do yourself a favor and make this vegan mashed potatoes recipe and smother it with the best vegan gravy you have ever eaten! Most mashed potato recipes call for butter, but that is a simple fix and you can veganize mashed potatoes super easily.
I hesitate to use the word "healthy" because it may scare you away from this delicious vegan mashed potatoes recipe, but it really is quite healthy! You only use a few key ingredients to really let the flavor of the potatoes shine.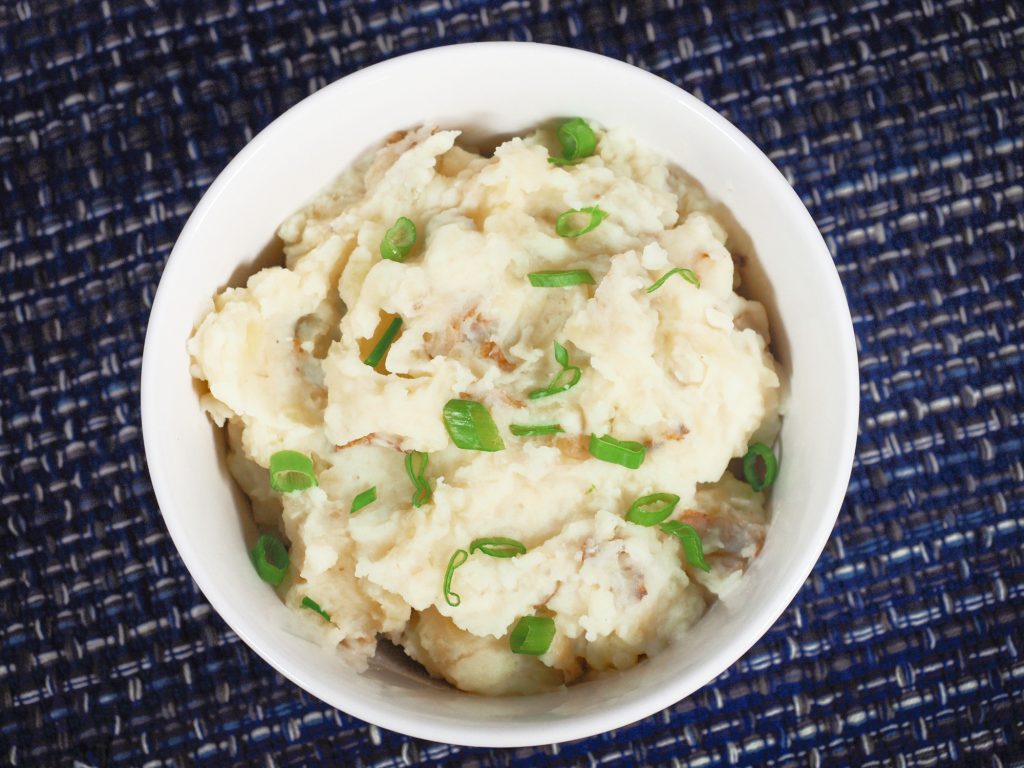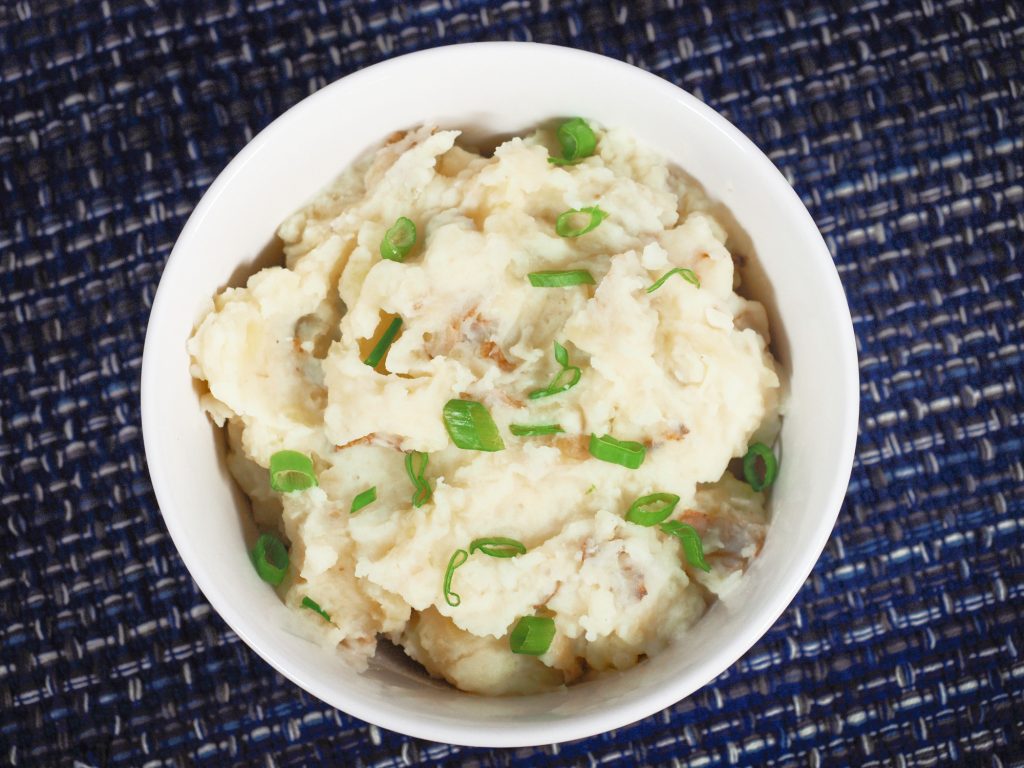 Should I Peel The Potatoes?
One thing that I must note is that I do not believe in peeling potatoes. Yes, I make these vegan mashed potatoes with the skins on the potatoes. Why? First, who the heck has time to peel potatoes?
Second, the taste difference is non-existent, it is more of a visual preference and after a busy day at work I want you to make these quickly and not based on the visuals.
Finally and most importantly, the skins on potatoes are actually way healthier and contain more nutrients than the inside! They are high in fiber and other good-for-you things. Just make sure to wash/scrub the potatoes in the sink. If you are worried about germs, the potato skin is very thin anyway and you will be boiling so germs should be eliminated as much as possible regardless of what you do with the skin.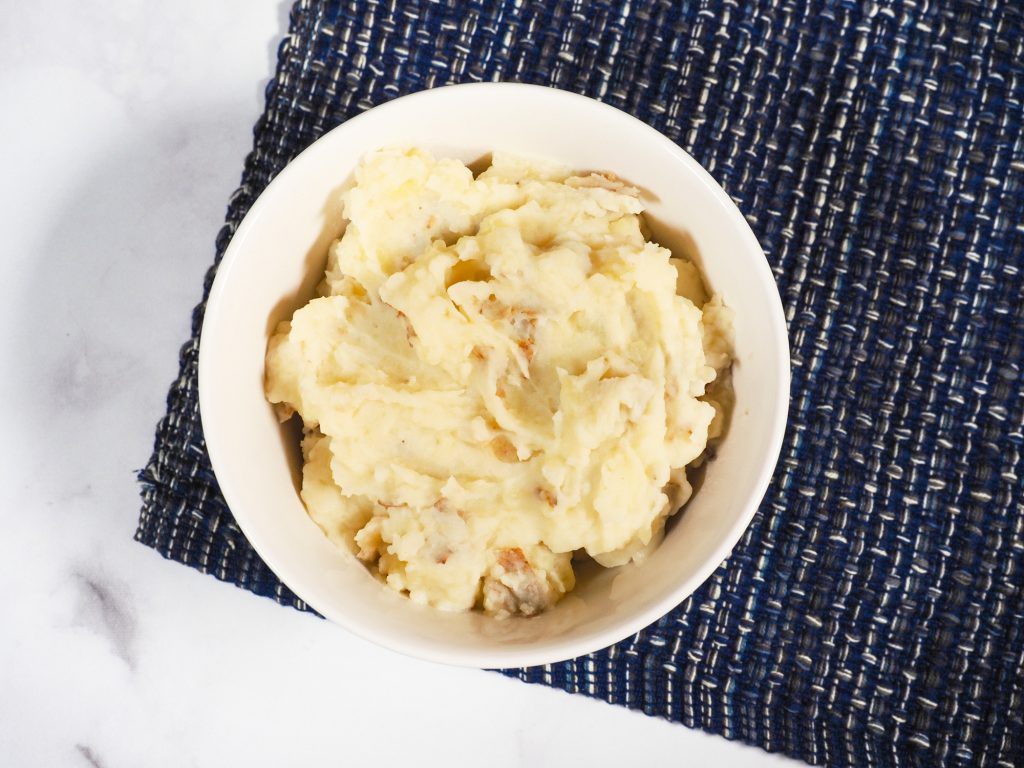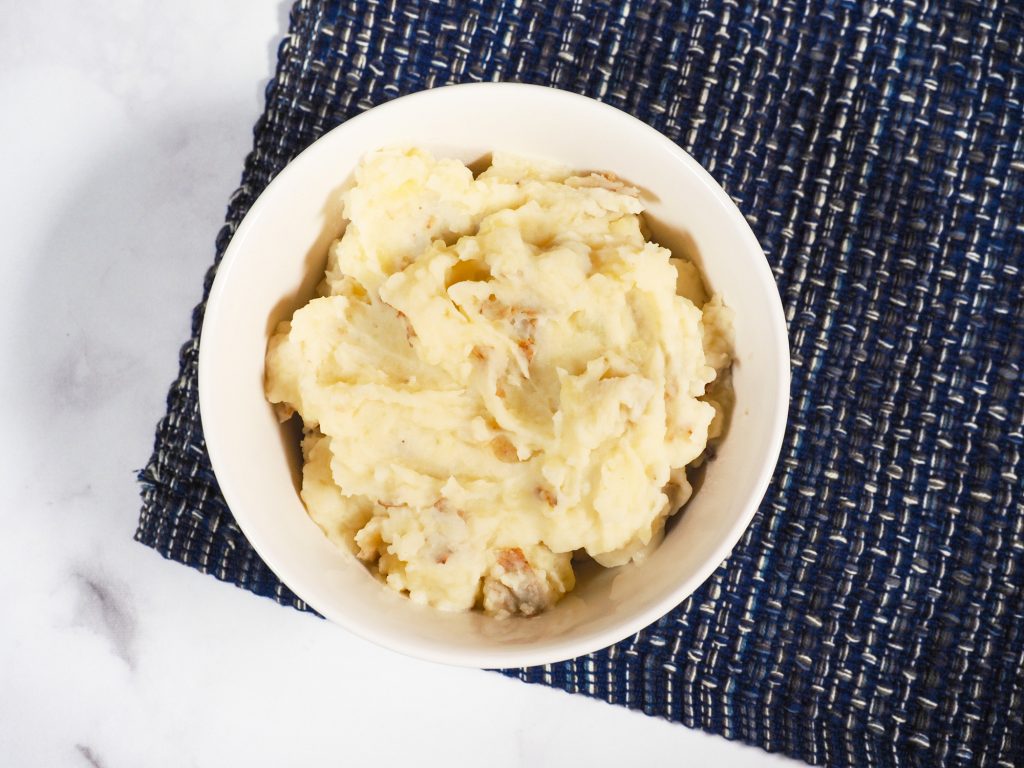 What Kind Of Potatoes Should I Use?
I have used so many types of potatoes for these vegan mashed potatoes. I love making this recipe with red potatoes or Yukon gold. Feel free to use regular "white" potatoes if that is your thing or Russet.
I like to keep things easy so whatever you have on hand works perfectly for making vegan mashed potatoes. Either way, you will want to keep the skin on!
I am not a potato snob and this vegan mashed potato recipe works perfectly fine with any kind you choose, despite what other people say. This is about speed and taste, not about making something super fancy!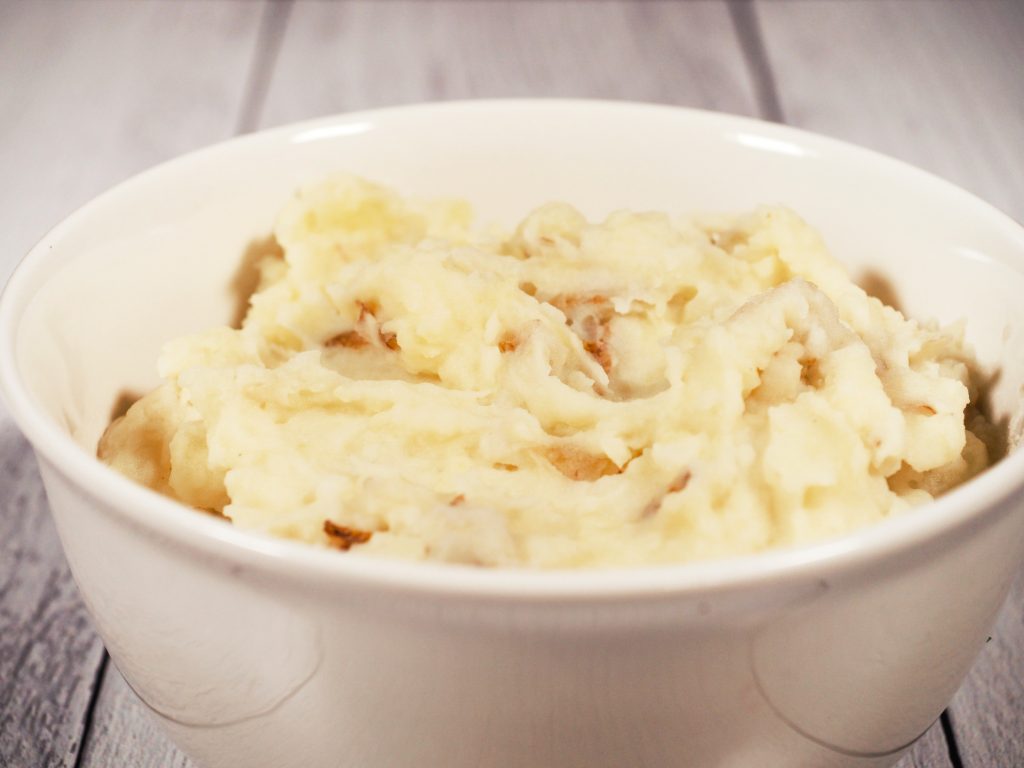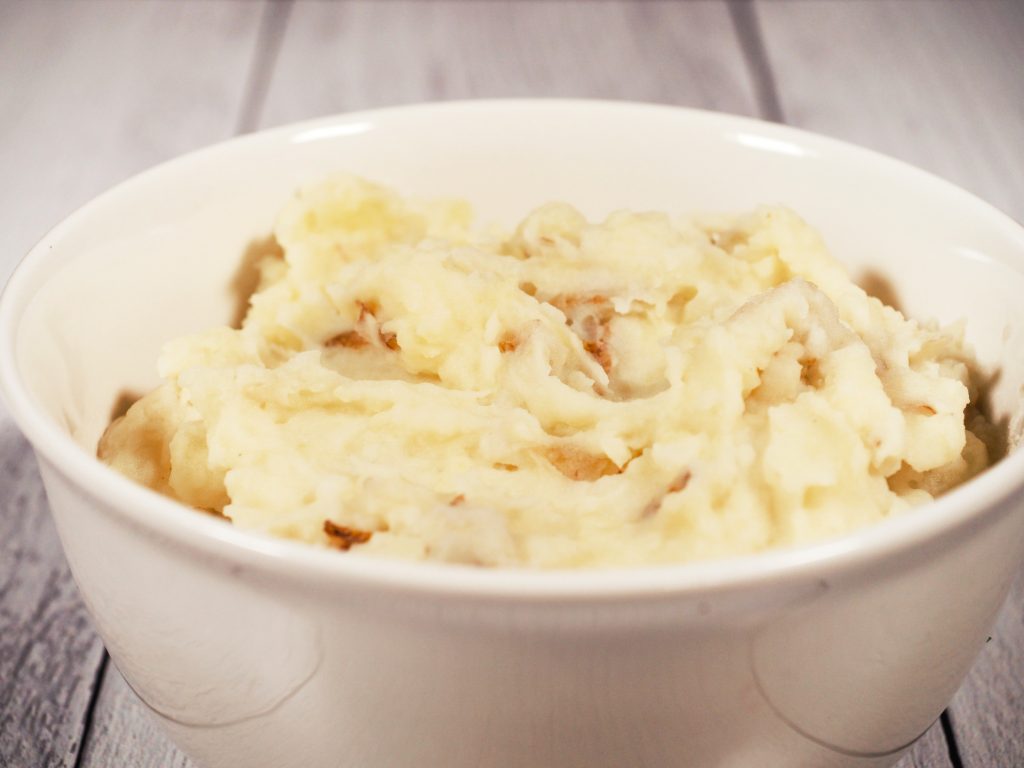 Butter And Cream Substitute For Vegan Mashed Potatoes
Although we aren't going to use "regular" butter, we do still use margarine for this recipe! Vegan margarine is essential to making these mashed potatoes. I do not add in anything crazy like vegan sour cream as it just isn't necessary.
To make this recipe creamy, feel free to "wet" your mashed potatoes with almond milk or the non-dairy milk of your choice. I have used almost every type of non-dairy milk under the sun to make vegan mashed potatoes. From almond and soy to oat and flax milk, you really can't go wrong!
When adding non-dairy milk and margarine to your vegan mashed potatoes, add ingredients little by little. If you want a creamier outcome, add more liquids and beat using a hand mixer. If you want a more rustic outcome, mash using a hand-masher!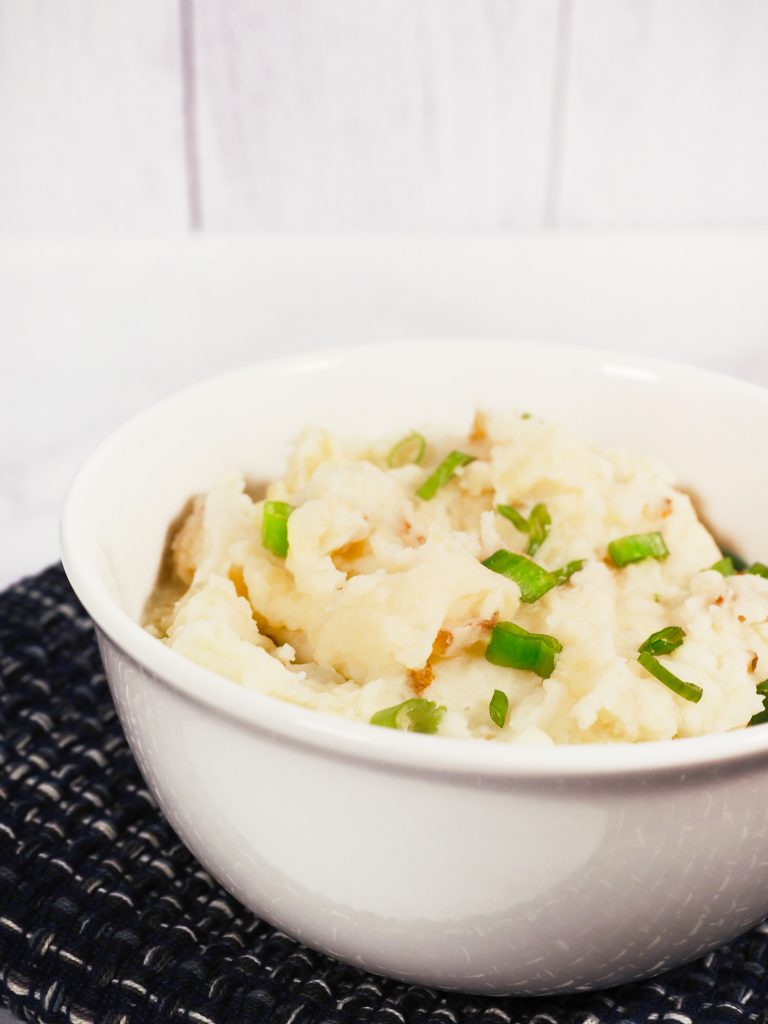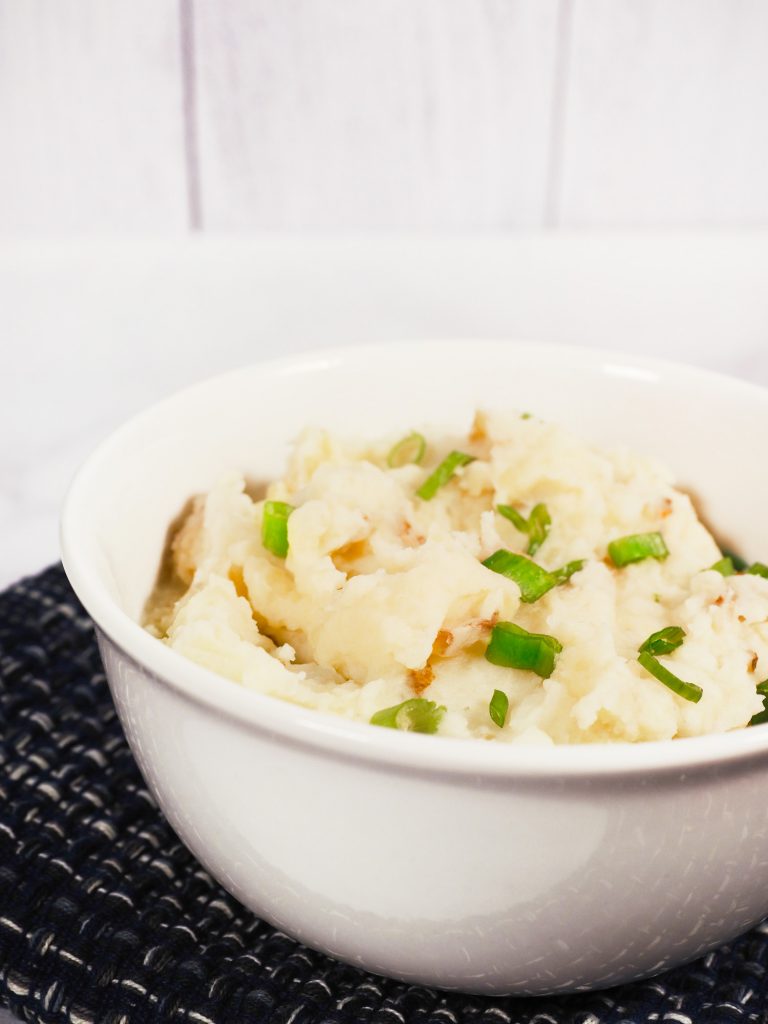 When making this vegan mashed potatoes recipe, you are free to take liberties, depending on how you like your potatoes! Smooth? Add more liquid. Chunky? Keep it on the dry side.
Finally, I am a huge fan of eating vegan mashed potatoes with raw chives or green onions sprinkled on top! However you eat them, you won't be disappointed! This recipe makes a great side to our vegan biscuits and gravy recipe as well!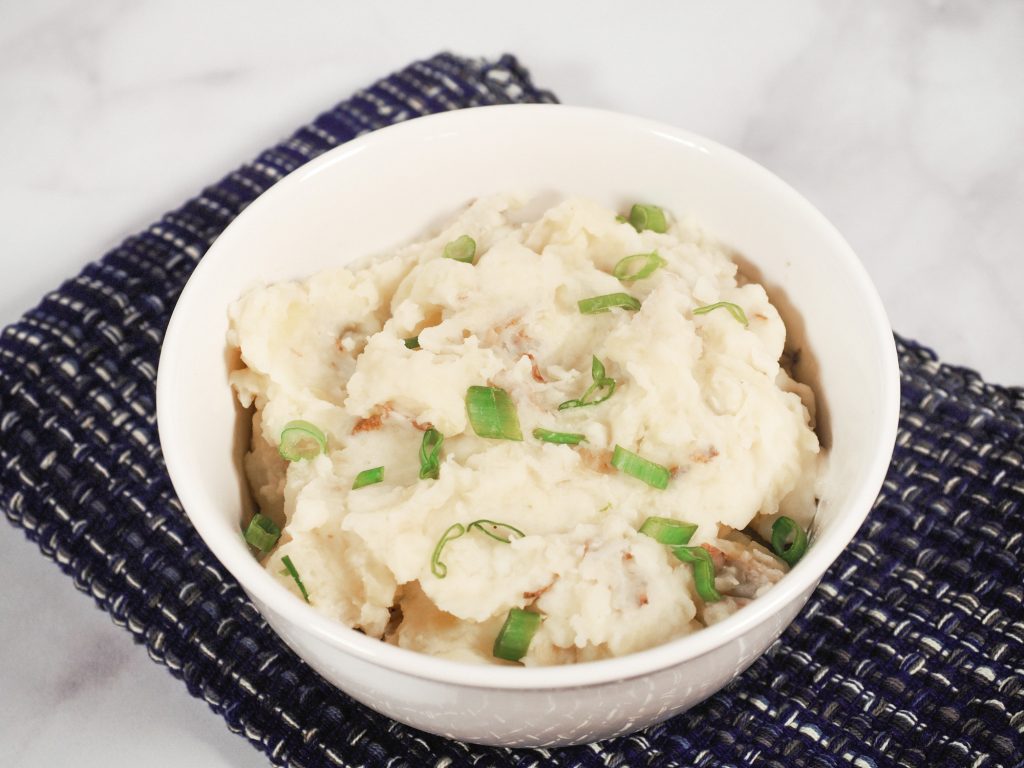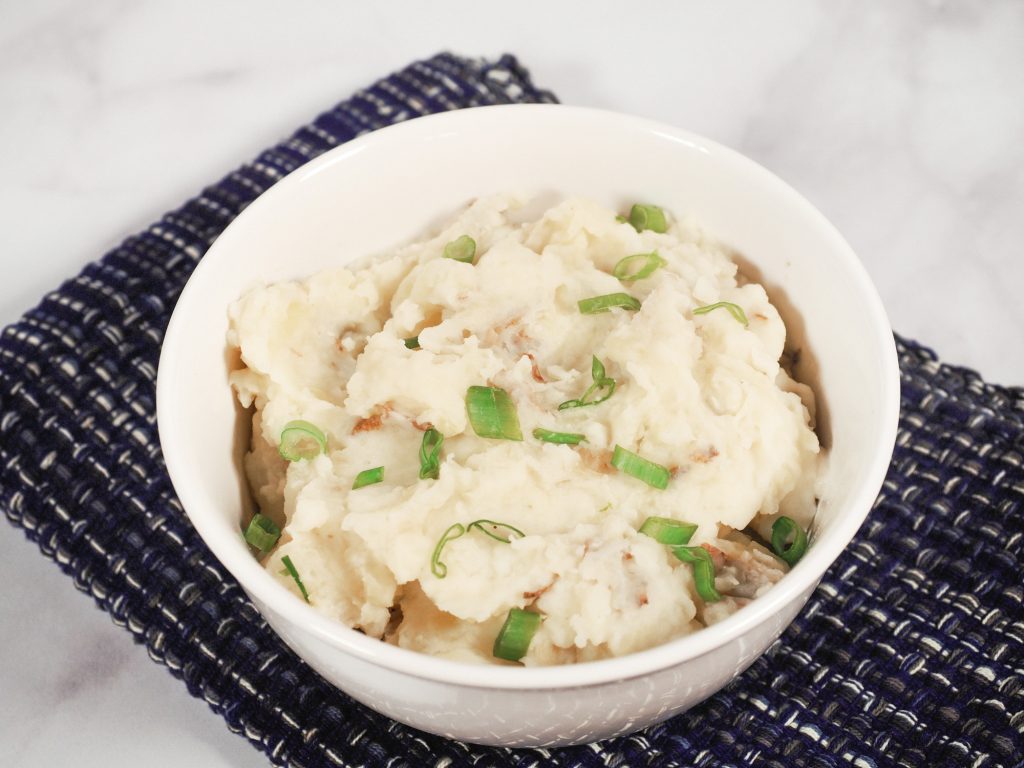 Yield: 4 Servings
Rustic Vegan Mashed Potatoes Recipe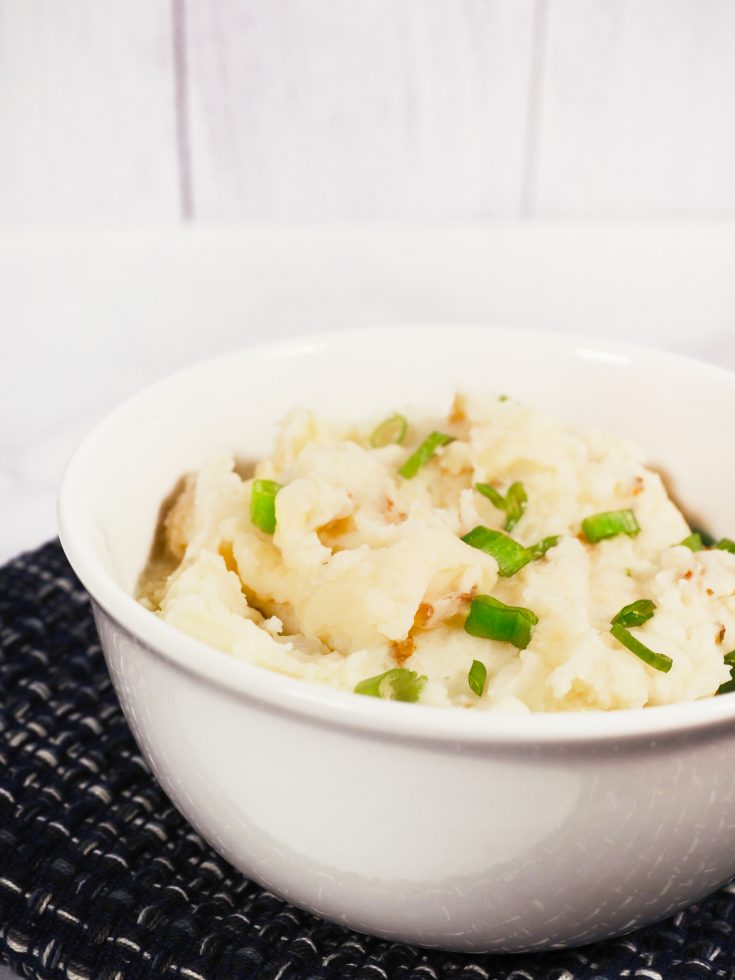 This vegan mashed potatoes recipe is EASY which means you won't need to chase down a bunch of crazy ingredients. It is flavorful and whips up as fast as the potatoes boil. Kid-friendly and vegan approved!
Ingredients
5-6 Medium Potatoes
3 Tablespoons Margarine
1/2 Cup Of Milk
1 Teaspoon Of Salt
Pepper And Green Onions To Taste
Instructions
Cube potatoes and boil on high until potatoes are tender about 10 minutes.
Drain the potatoes and add salt, margarine, and non-dairy milk. Mash potatoes using either a hand masher or an electric hand mixer until combined.
Add more milk 1 tablespoon at a time and mash until your desired consistency is reached.
Top with pepper and green onions or chives and serve hot.