These vegan roast potatoes really are the best ever! Why? Because they are super simple to whip up and they are easy to customize! As far as roasted potatoes recipes go, this one is easy, doesn't use animal products, and keeps the oil to a minimum.
Oven-roasted potatoes make the perfect side to many dishes such as our sweet-and-sour tofu or as an accompaniment to portobello steak and are a favorite in my household! You want to ensure that they are crispy and baked through, not soggy and soft. There are a few tricks to making the perfect vegan roast potatoes in just a few steps!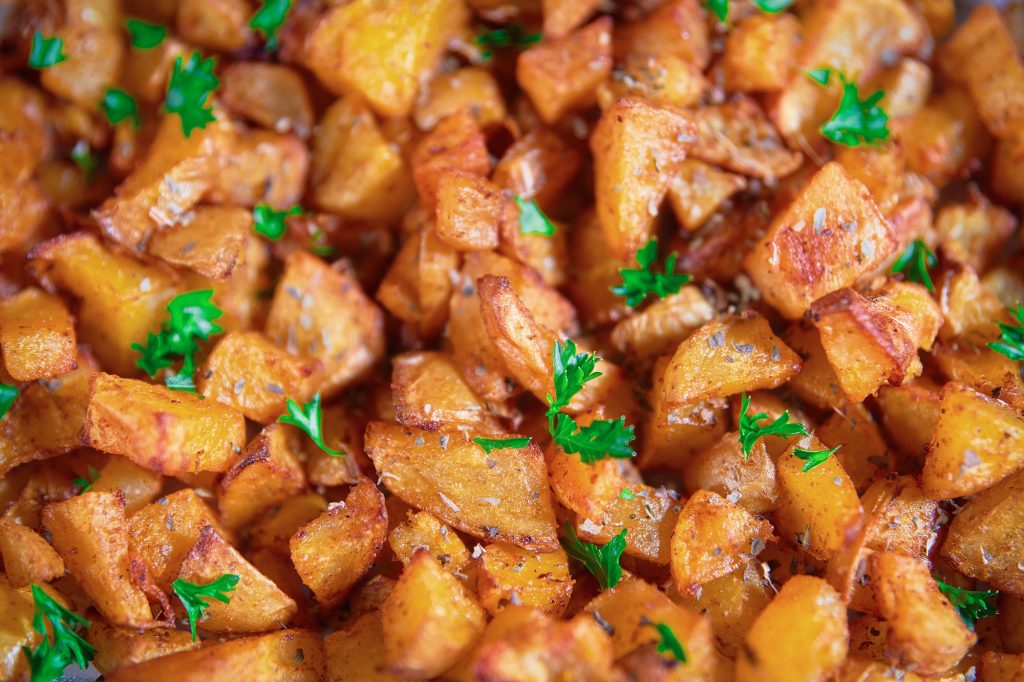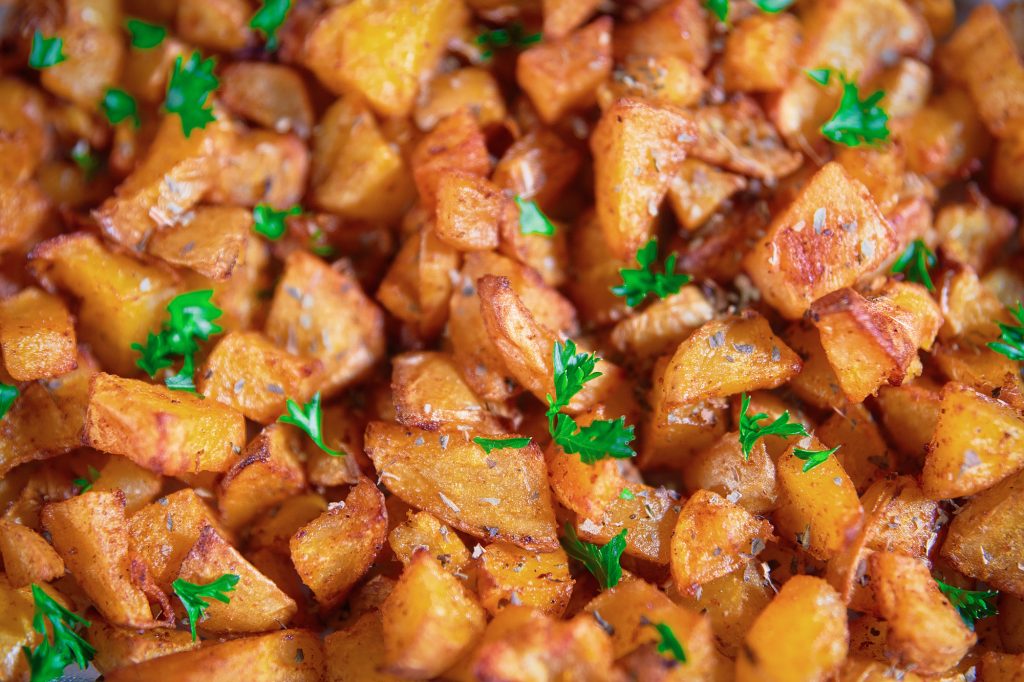 How To Make Savory Vegan Roast Potatoes
In order to properly make vegan roast potatoes in the oven, there are a few steps that you are going to want to take! If you have never made oven-roasted potatoes before, no worries, I am going to walk you through the steps right now!
First, you are going to want to ensure that your oven is on a HIGH setting. I am talking 400 degrees and above. You want to make sure that the potatoes are slightly crispy on the outside and cooked on the inside.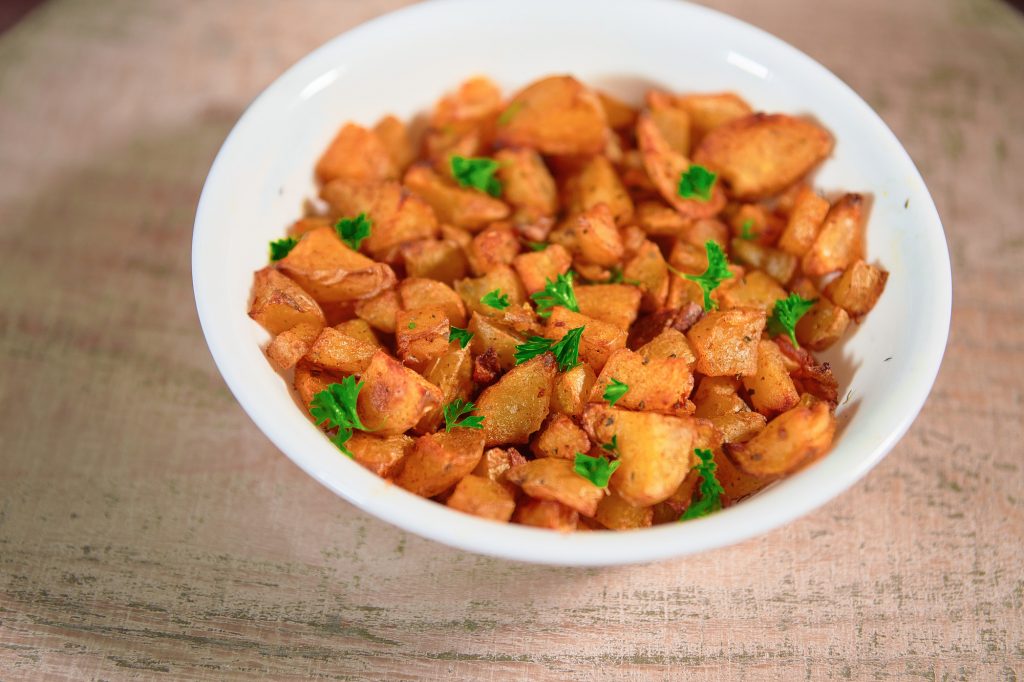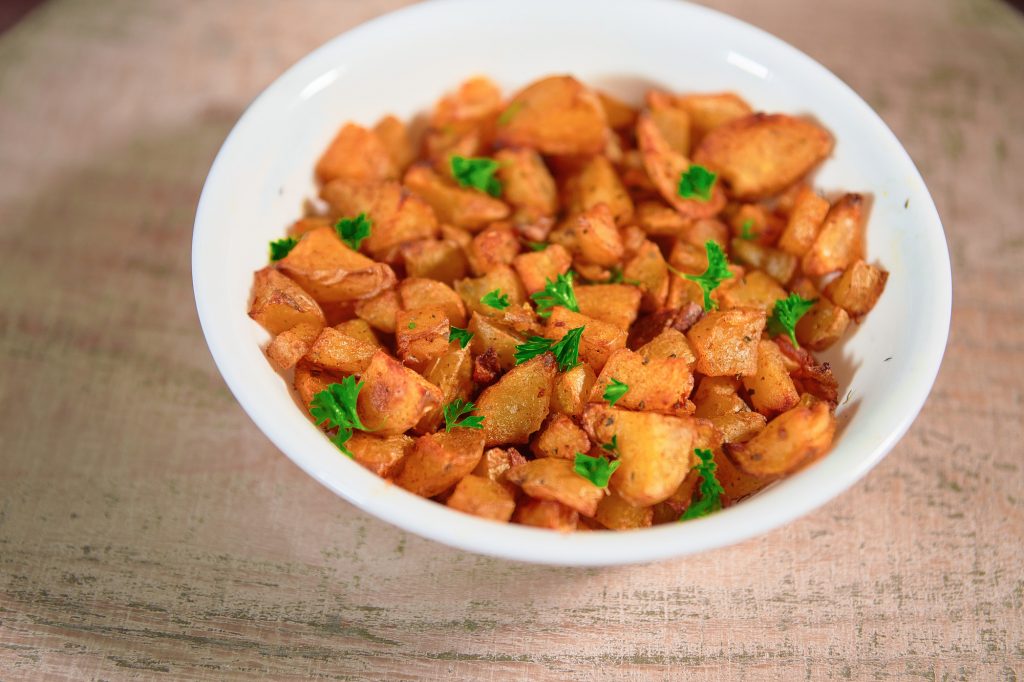 Next, you will want to use just the right amount of oil. If your vegan roast potatoes are smothered in oil, they won't become crispy and they won't taste the way that you want them to. This is an essential step. You want the potatoes to be lightly covered!
In addition, you want to ensure the roast potatoes are spread out in a single layer, to the best of your ability. If the potatoes are stacked on top of each other, they won't cook the same way. If some of them overlap, that is okay, but as a general rule of thumb, you want to ensure that the vegan roast potatoes are on a single layer!
Finally, liberally apply the spices and salt to your potatoes for the best flavor. You want to add a little oil so that the seasoning can stick to them and they turn an orange color.
You want to see that each potato is coated in order to achieve the best flavor for these vegan roast potatoes. This is truly the best recipe to serve alongside my Vegan Meatloaf for any occasion.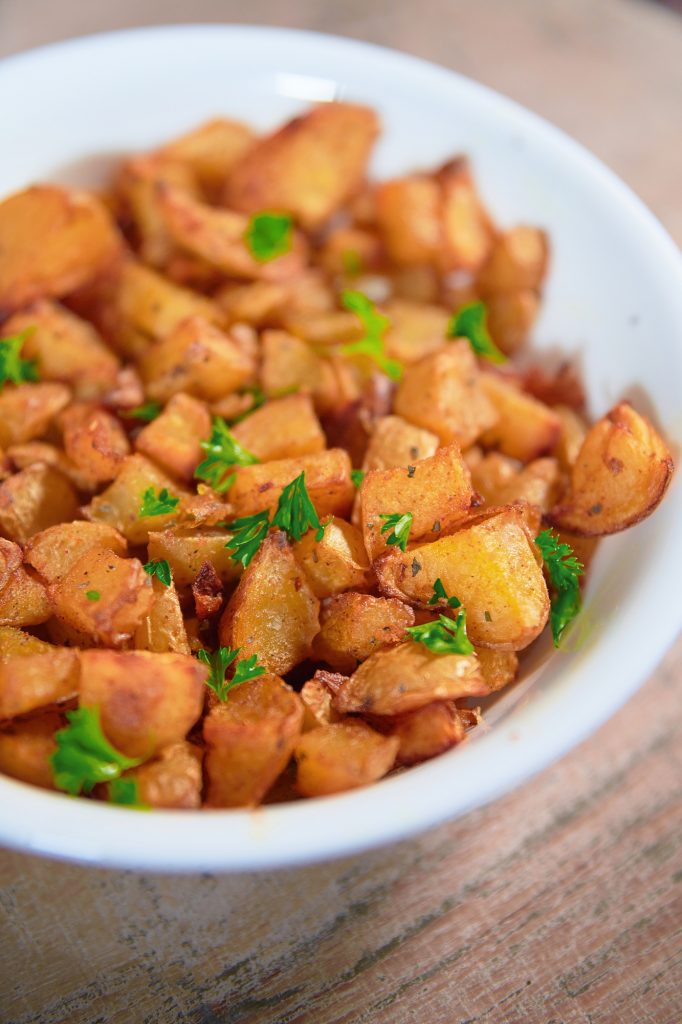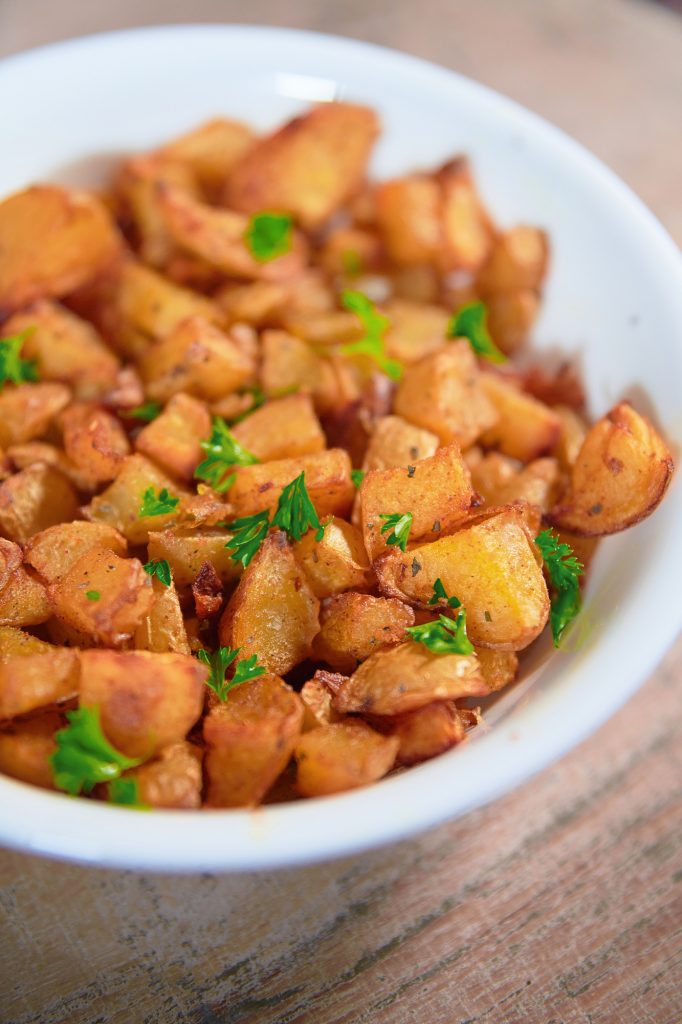 Yield: 4 Servings
Best-Ever Vegan Roast Potatoes With Paprika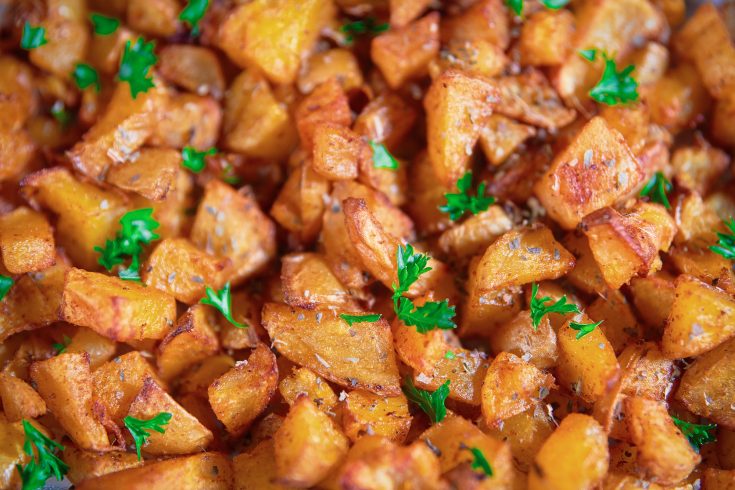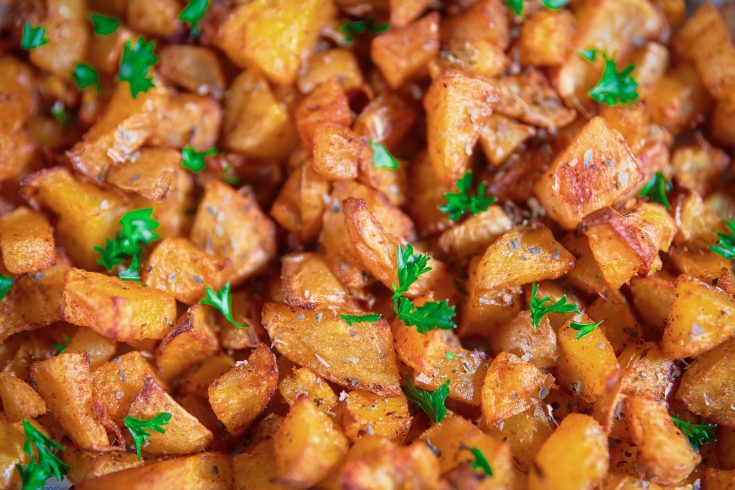 These savory vegan roast potatoes will delight a crowd and cook up quickly! They are crispy on the outside and soft on the inside. These oven-roasted potatoes with paprika make the perfect side to go with the meal of your choice!
Ingredients
6 Medium Potatoes
1 Teaspoon Of Salt
1 Teaspoon Of Garlic Powder
1 Teaspoon Italian Seasoning Blend
1 Teaspoon Paprika
(Optional) 1 Shake Of Chili Powder
(Optional) Fresh Parsley For Garnish
Oil To Coat
Instructions
Preheat oven to 400 degrees
Wash and cube potatoes
Mix potatoes, oil, and seasoning in a small bowl of the baking dish. I often do this in the baking dish to save another bowl and clean-up so feel free to do this if you want! Add more oil or spices to taste.
Spread potatoes evenly in a baking dish so as not to overcrowd
Roast potatoes in oven for 45 minutes. Stir potatoes every 15 minutes. At 45 minutes, pierce potatoes with a knife to ensure they are cooked. If potatoes are soft, remove from oven and let cool. Serve immediately.
Nutrition Information
Yield
4
Serving Size
1
Amount Per Serving
Calories

414
Total Fat

7g
Saturated Fat

2g
Trans Fat

0g
Unsaturated Fat

4g
Cholesterol

13mg
Sodium

701mg
Carbohydrates

80g
Fiber

7g
Sugar

27g
Protein

10g