If you are looking for the best vegan steak recipe you have ever had, this is it!
It is super high in protein and packed with flavor, just like regular steak!
I actually wanted to do a vegan steak recipe as steak is my boyfriend's favorite food ever, but he can't eat it anymore because of a meat allergy.
I was scared to make my own vegan steak, or anything that involves making your own "fake meat" for quite some time, but it is nothing to be afraid of!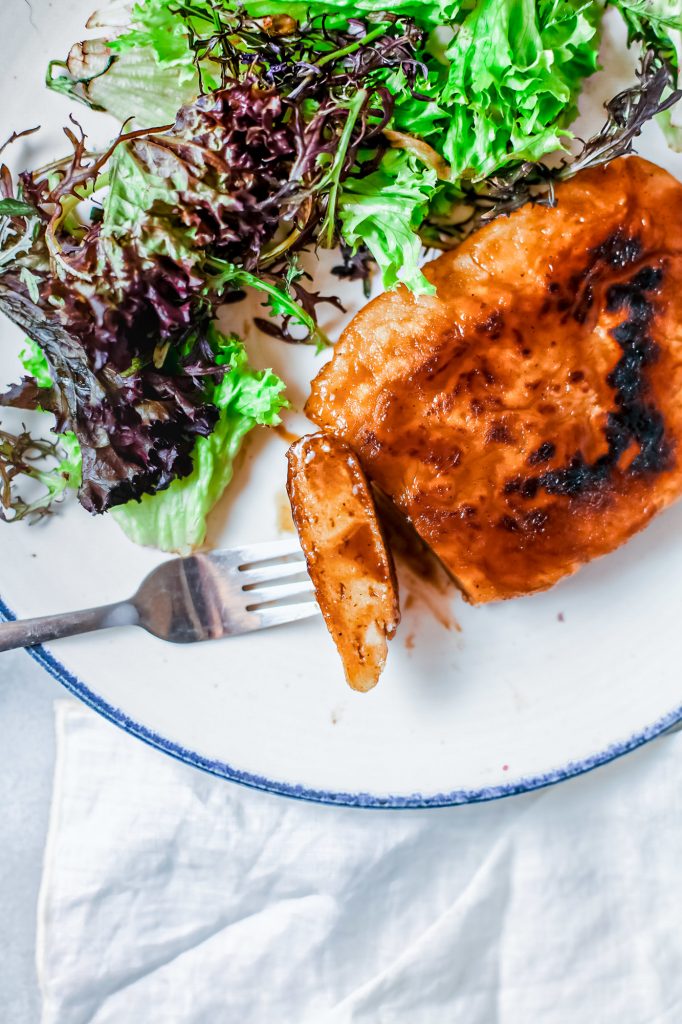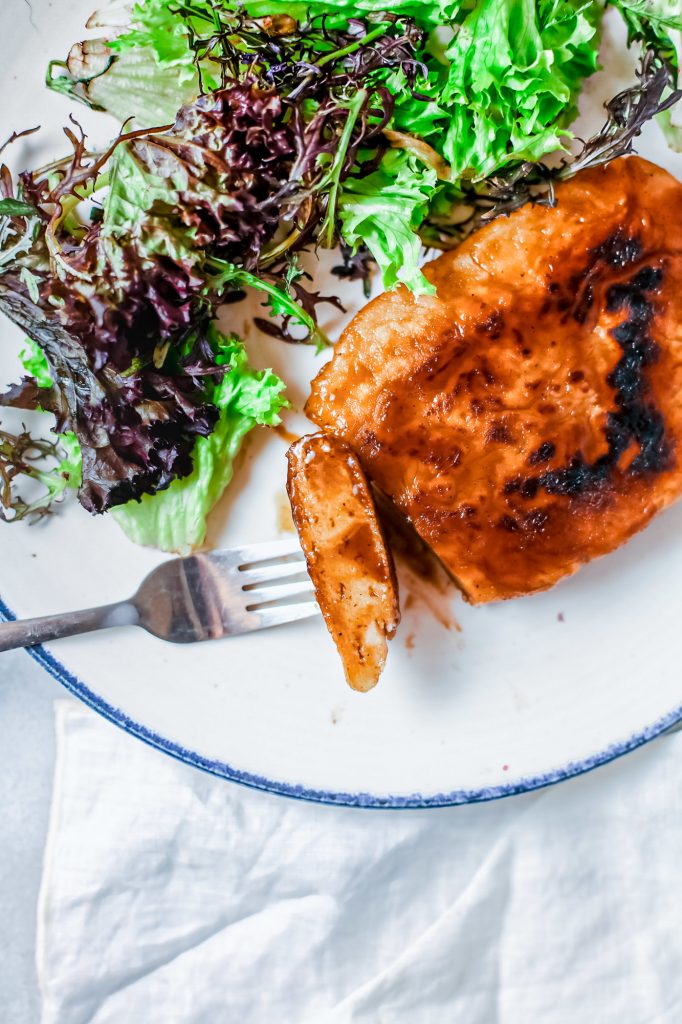 This is the perfect Vegan Thanksgiving Dinner or Christmas meal or perfect for whenever you want something for a special occasion!
First, you form the vegan steak on its own! I love using chickpeas as a base because they add protein and a really great texture.
Next, if you read my site you know I am not a huge fan of a big nutritional yeast taste. That is why there is just enough to make this vegan steak taste flavorful without overpowering it!
Finally, you will mix the vegan seitan steak marinade which combines delicious flavors such as soy sauce, brown sugar, tomato paste and spices.
The end result is a really tasty and tender vegan steak.
Now, unlike many other vegan recipes on my site, this one isn't going to fool your meat eating friends.
My boyfriend knows he isn't eating a real steak.
This is more for vegans and vegetarians who are looking for a meatless steak recipe to change up the usual "pasta" for a special holiday or occasion.
My vegan steak recipe has a orange-ish brown color due to the color of the seitan and the chickpeas as well as the sauce. It does photograph more orange than it really is, so keep in mind it is more brown in real life!
Serve the seitan steak with my Vegan Mashed Potatoes and Brown Gravy and maybe even a side of Garlic Roasted Brussels Sprouts and you are in for a full steak dinner any vegan will love!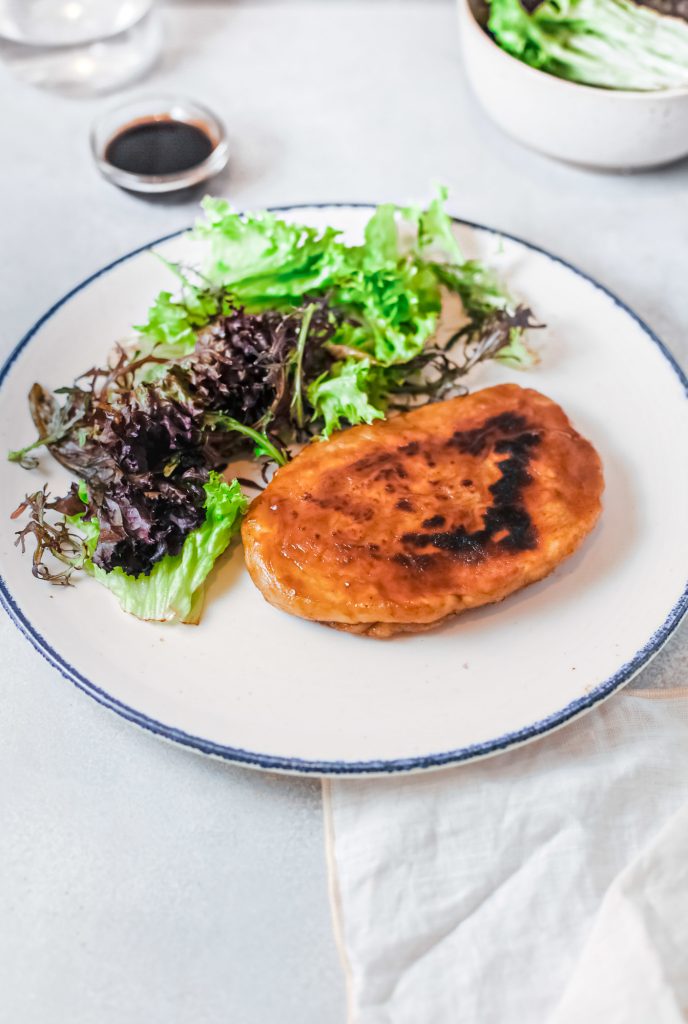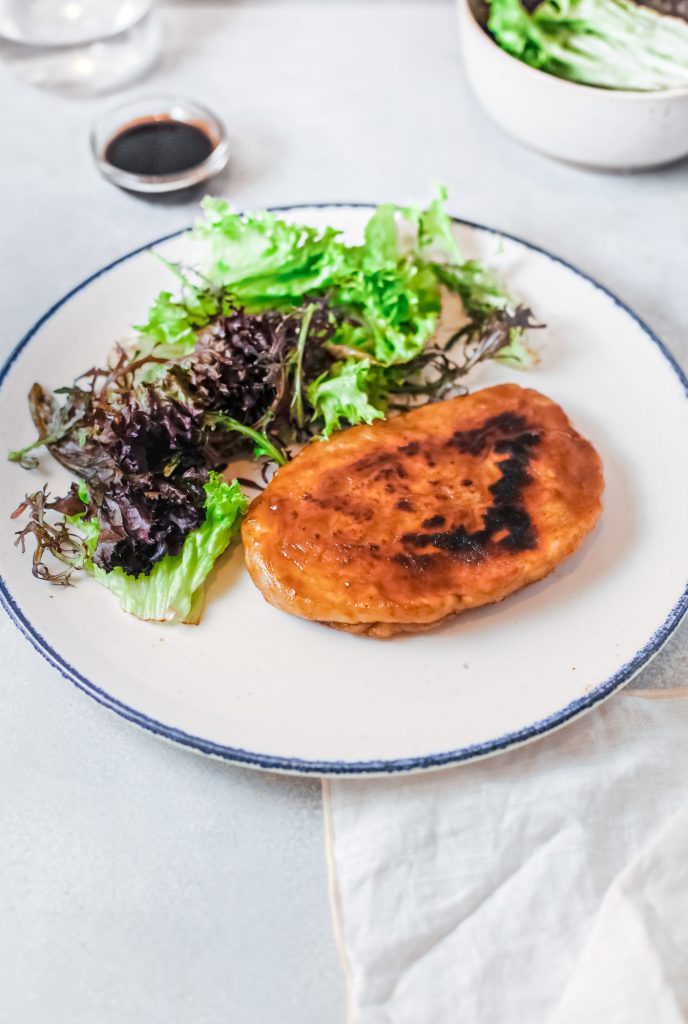 Seitan Vs Vital Wheat Gluten
If you are wondering what the difference is between seitan and vital wheat gluten, the answer is that there isn't any!
I know!
I didn't know this for the longest time and thought seitan was something like tofu and vital wheat gluten was in its own category.
Nope! They are one and the same thing!
So if you see a recipe referring to using vital wheat gluten, it is essentially the same thing as seitan!
Seitan/vital wheat gluten even carries a similar amount of protein to meat which will allow you to enjoy this recipe even more!
I just wanted to add this quick note so that you aren't confused when reading this recipe or any recipes in the future!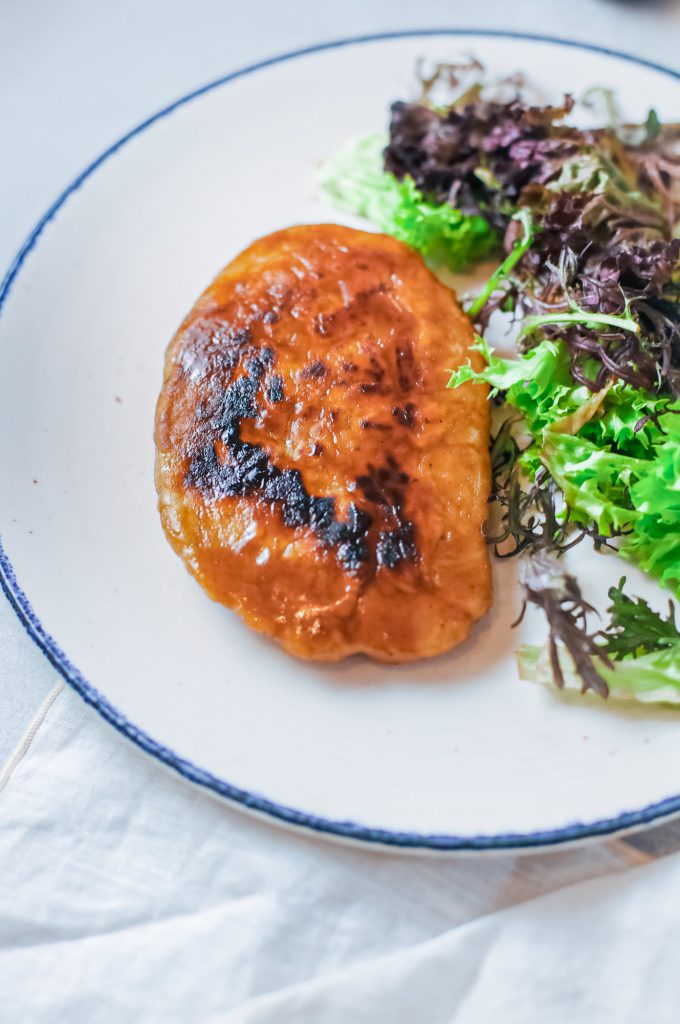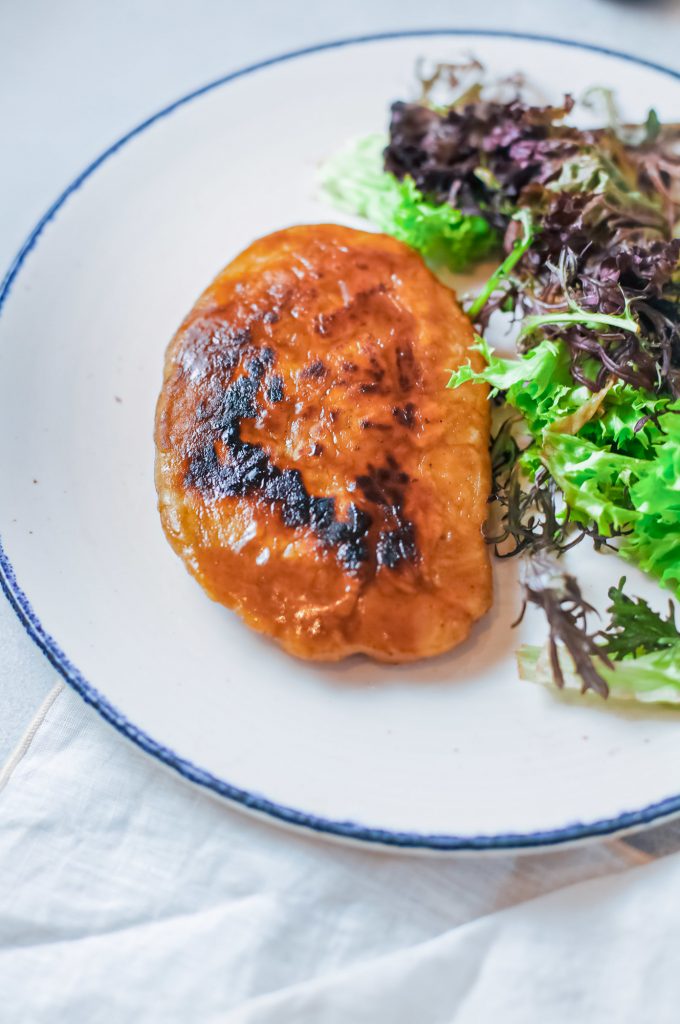 How To Make The Vegan Steak
Making the vegan steak is pretty simple and easy! All you are going to need is a food processor and a frying pan.
I do not recommend making this seitan steak using a blender as it will really gum up the blender blade.
Technically, you could probably do it with a Vitamix or similar high-powered blender, but I haven't tried it!
First, you are going to prepare your marinade for the steak by mixing all of the ingredients and then setting it aside.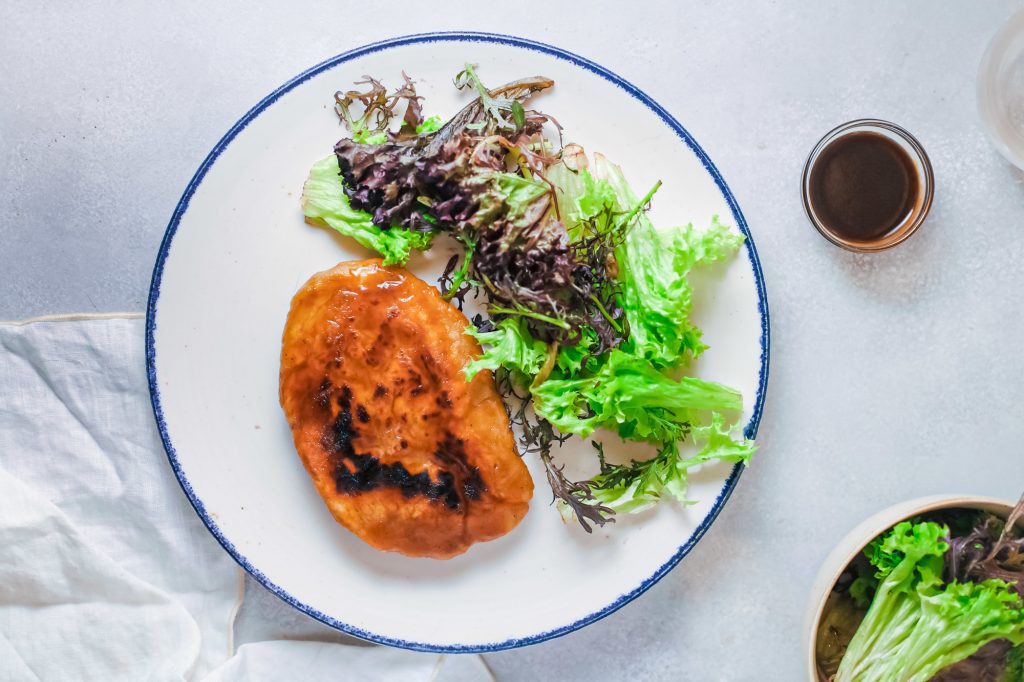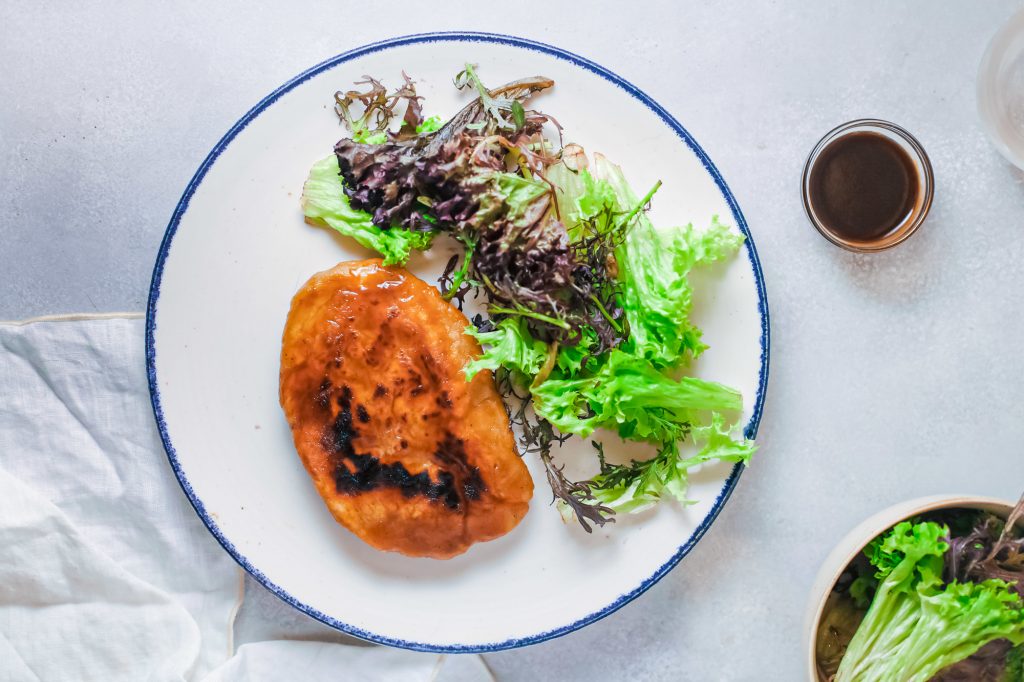 Next, you are going to prepare the vegan steak using the seitan/vital wheat gluten.
You are going to combine the chickpeas, nutritional yeast, and spices and then add soy sauce, tomato paste, and stock to your food processor.
Pulse the food processor until everything is blended together and there are no lumps.
Transfer this mixture to your bowl and add the seitan in and stir until combined.
Now this is the important part!
Using your clean hands, knead the seitan into the mixture from the food processor for about 4-5 minutes, until the mixture is stretchy and sticky.
I find that setting a timer makes this part easier! You can even put on a favorite song to make the time go by faster.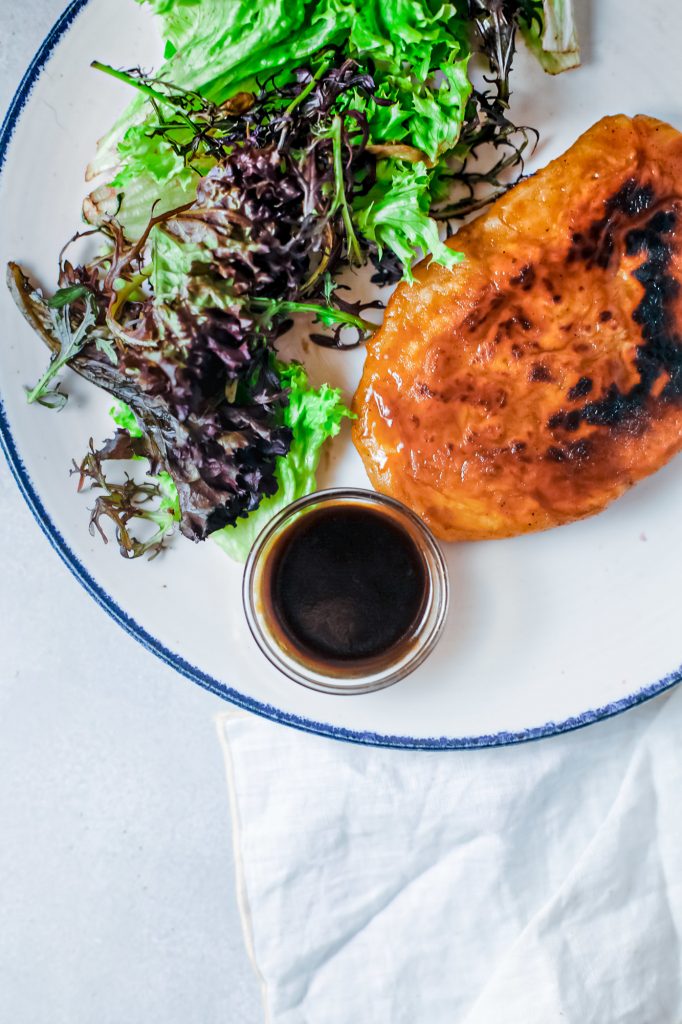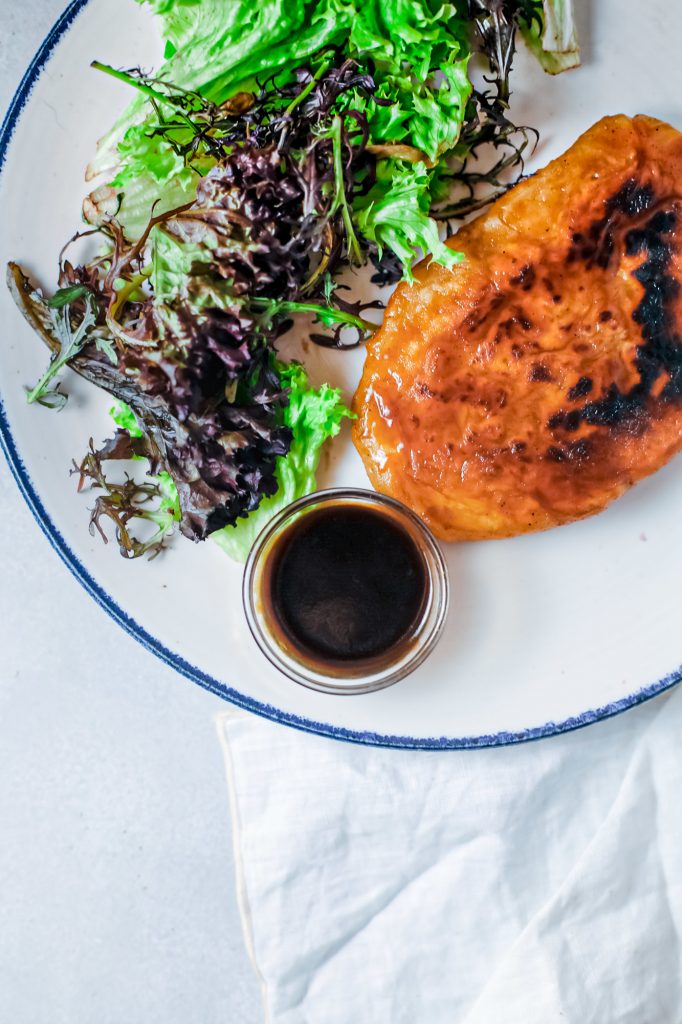 Once you achieve this texture, shape the vegan steak into 3 medium-sized steak pieces.
You will use a pastry brush to brush them with the marinade. Alternatively, you can put the marinade in a shallow bowl and then dunk the vegan steaks until they are coated.
Let them rest for 15 minutes so they can absorb the marinade.
Then, fry your steaks on the stove for about 5 minutes on each side until they are golden brown!
You can also pop the seitan steak on the BBQ grill and cook until golden brown if you want that smokey flavor!
The last bit is the most important!
Brush your vegan steak with more of the marinade while they are still hot! This will give the meatless steak the flavorful and "drippy" texture that you so crave! If you are making this recipe for Thanksgiving, don't forget to add some Vegan Cranberry Sauce on the side! This recipe also works well with a side of Vegan Glazed Carrots too!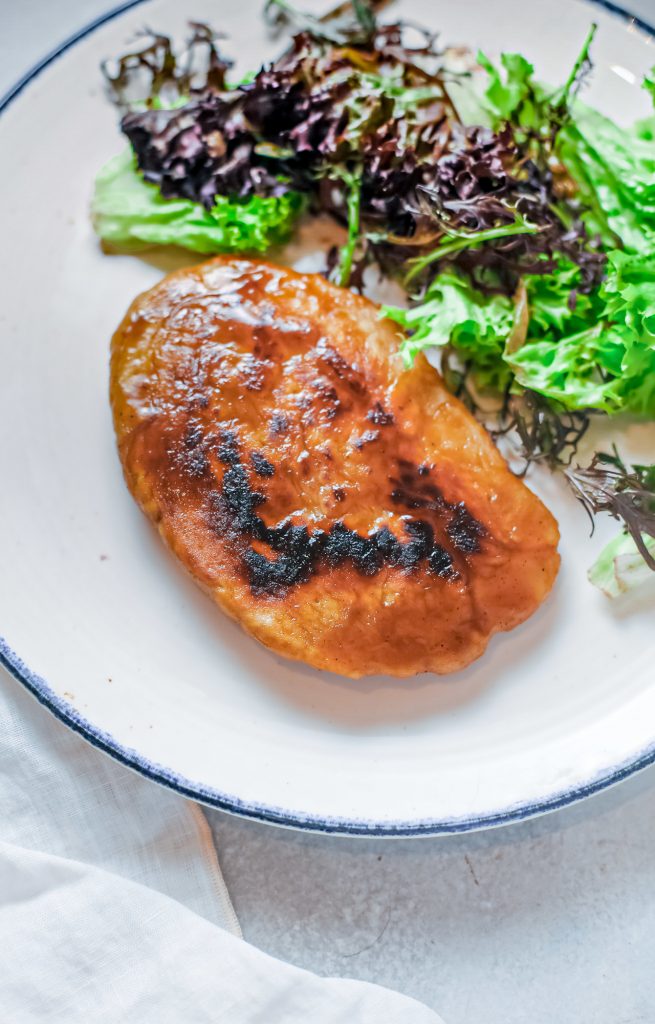 How To Store The Vegan Steak
Believe it or not, the vegan steak stores super well in the fridge!
It is a very filling recipe, so you may have more left over than you originally planned!
Let them cool and then you can store them in an air-tight container in the fridge for 3-5 days. Use them to make steak sandwiches or to top a salad, this recipe tastes great cold!
If you want to freeze the seitan steak, you are going to want to freeze them before you fry them. Just stick them and the marinade in a freezer-tight container and store until you are ready!
I recommend only freezing them for about 1 month at the most so they don't get funky in the fridge! Don't forget to serve this recipe with a side of some Baked Vegan Mac And Cheese!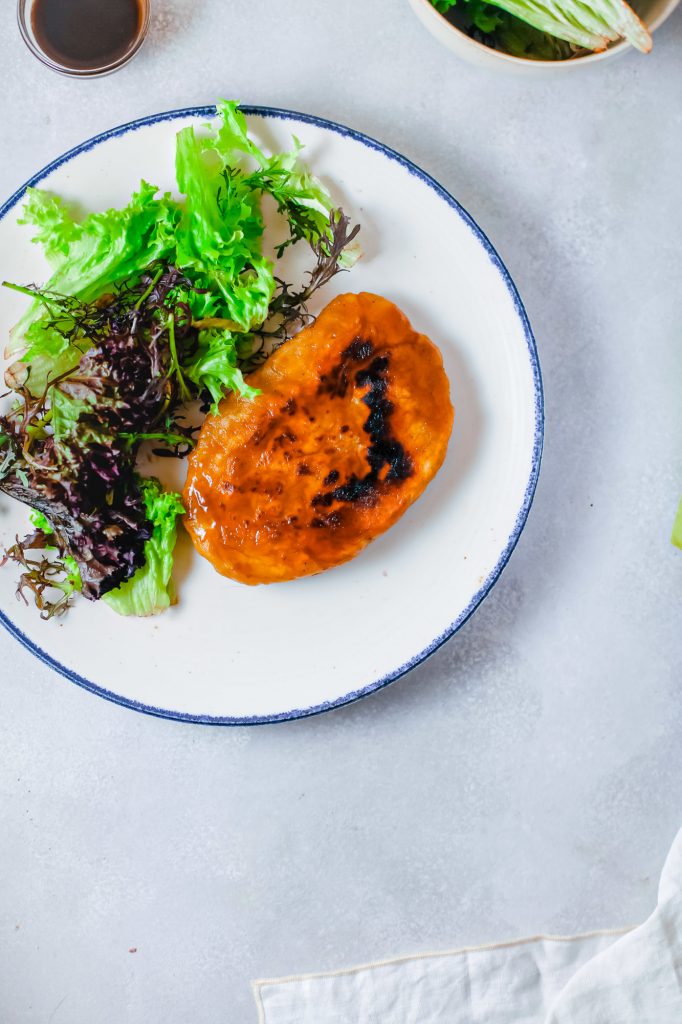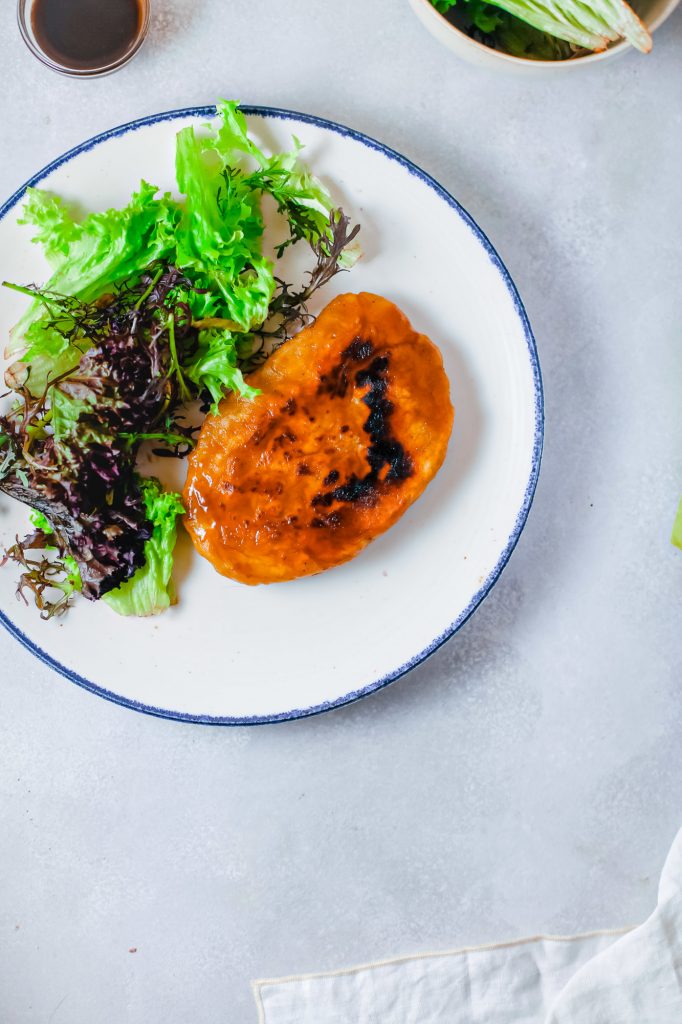 Did You Try This Recipe?
If so, I would love to keep in touch! I enjoy seeing photos and comments about the recipes that you make! You can follow me on Instagram and I will repost your goodies in my stories and comment on it too! Just tag me at @wowitsveggie and hashtag #wowitsveggie. I can't wait to see what you make!
Yield: 3 Vegan Steaks
Best-Ever Vegan Steak Recipe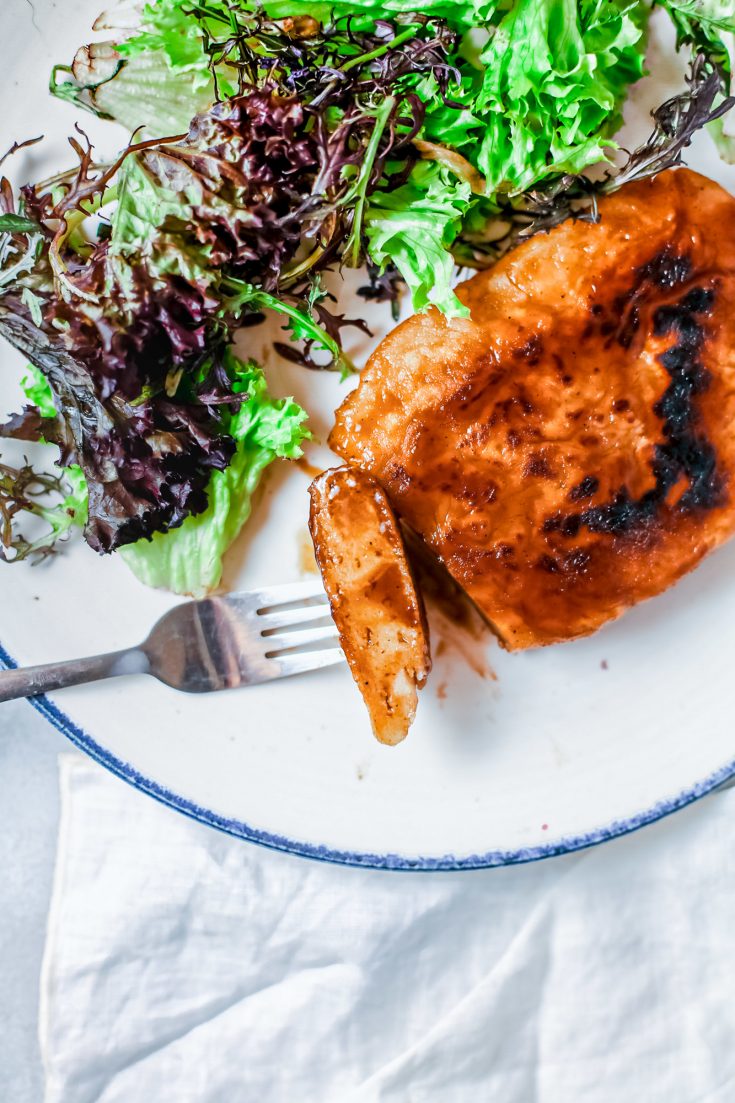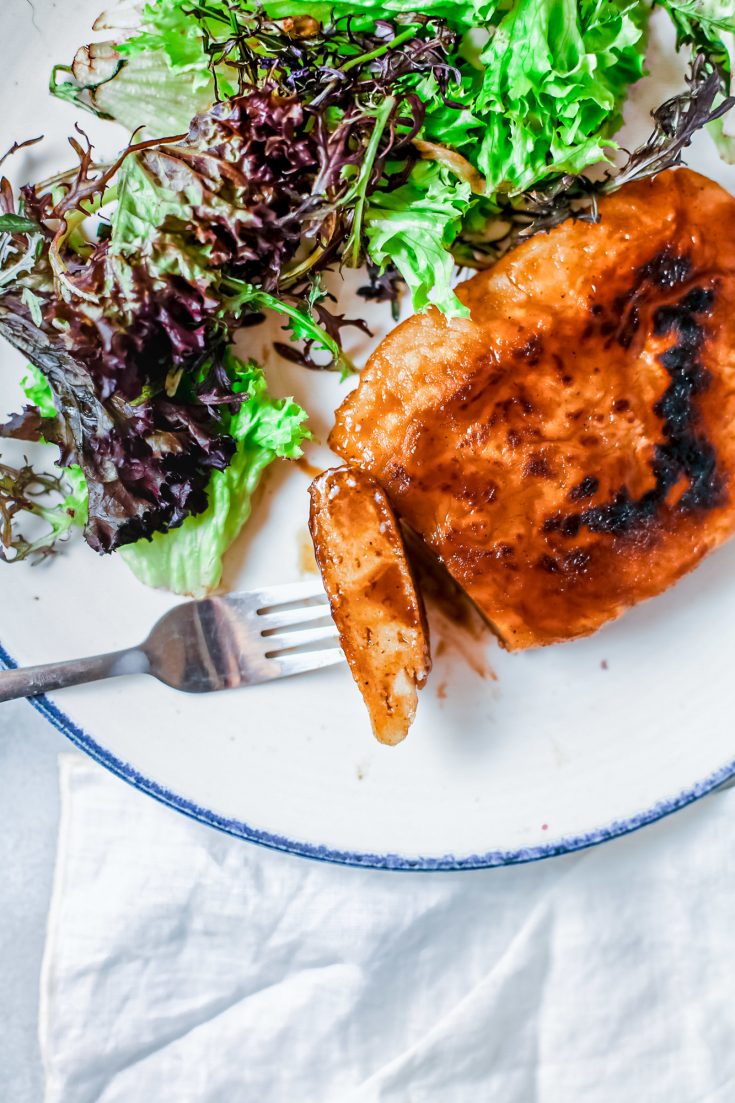 This vegan steak recipe is flavorful and delicious! First you are going to marinade it and then you are going to fry it or pop it on the BBQ grill until it is cooked to perfection! The perfect main dish for holidays and special occasions!
Ingredients
Vegan Steak:
1/2 Cup chickpeas, cooked
2 Tbsp nutritional yeast
1 Tsp onion powder
1 Tsp garlic powder
2 Tsp paprika
1 Tbsp soy sauce
1/3 Cup tomato paste
1/2 Cup stock
1 3/4 Cups + 2 Tbsp Vital Gluten
1/4 teaspoon liquid smoke
Salt and pepper to taste
Sauce:
1/3 Cup soy sauce
1/4 Cup stock
2 Tbsp brown sugar
1 Tsp vinegar
1 Tsp paprika
2 Tbsp tomato paste
Salt and pepper to taste
2 Tbsp olive oil
Instructions
Prepare the marinade: In a bowl mix all the ingredients and set aside. Feel free to add whichever sauces you love! Anything you use for regular meat works for the vegan steak!
Prepare the steak: In a food processor, combine the chickpeas, nutritional yeast and spices. Add the soy sauce, tomato paste, and stock and pulse until everything is evenly combined and there are no lumps left. You want the mixture to be blended together and well incorporated.
Transfer the mixture to a bowl to a bowl and add salt and pepper. Add the vital gluten and stir until combined.
Using your clean hands, knead the seitan and the mixture from the food processor for around 4 minutes. The mix should be slightly sticky and stretchy. Set a timer or put on your favorite song to make sure you knead long enough!
Roughly shape 3 vegan steaks using your hands, brush them with the marinade sauce and let them rest for 15 minutes.
Heat oil in a large pan over medium heat. Place the steaks onto the pan and cook for around 5 minutes per side until golden brown. You can also cook the vegan steaks on a BBQ grill until golden brown for a smokey flavor!
Brush the steaks with bit more marinade while still hot and before serving so they will be dripping with flavor!
Notes
You can use whichever BBQ sauce or steak sauce you love! Anything you would regularly use on a meat steak you can use on vegan steak in place of my sauce that I suggest here!