If you are a huge Star Wars fan like me, you are going to love this Baby Yoda cocktail!
I really can't get over how cute this recipe is and how realistic Baby Yoda looks!
You can also make this a mocktail if you don't drink personally or want to make it for the whole family! Just leave out the liquor and add a non-alcoholic margarita mix with mountain dew or any green drink!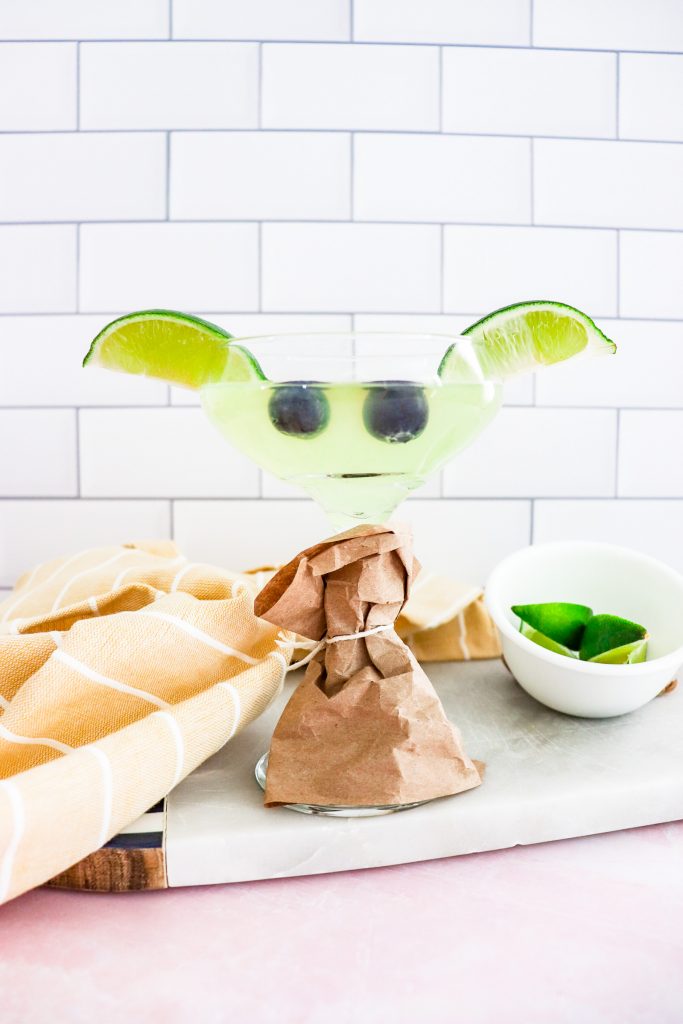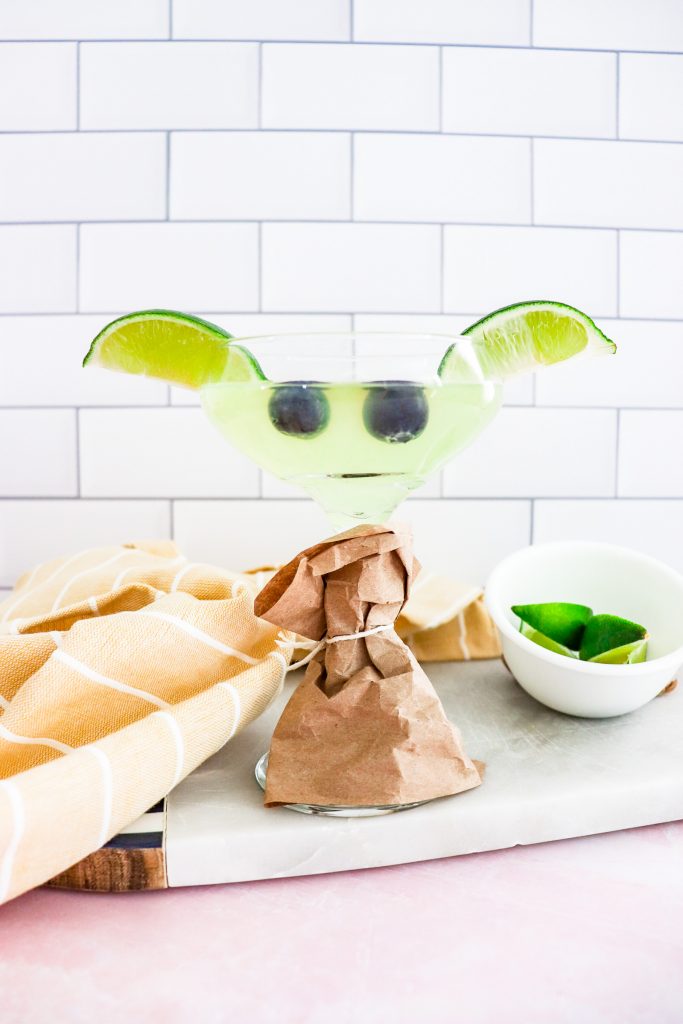 If you are looking to make this an authentic-looking Baby Yoda margarita, you are going to want to take the time and get the brown packing paper and butcher twine for the outfit.
Of course, the outfit and dressings are what make Baby Yoda so cute in this cocktail creation!
This is the perfect cute and refreshing drink for Star Wars parties, birthday parties, Halloween, watching the Mandalorian, your Star Wars marathon, May The 4th parties and more!
And if you just want to whip up a cute Baby Yoda cocktail for any time of the year, I promise I won't judge you!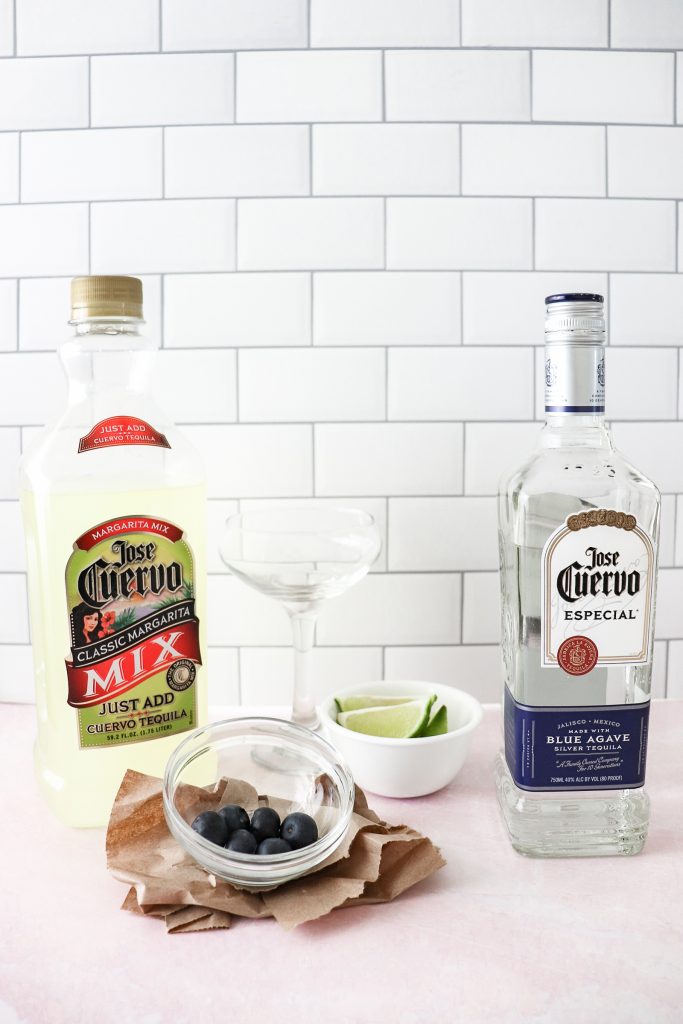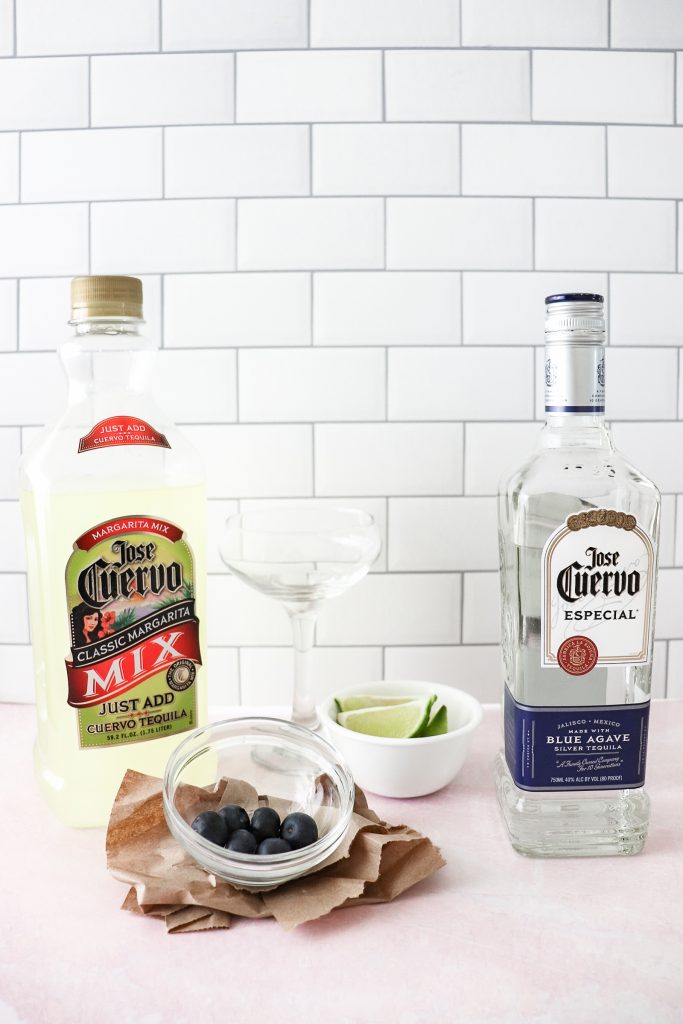 How To Make The Baby Yoda Cocktail
Making the Baby Yoda cocktail is so easy!
As I mentioned above, if you want an authentic looking cocktail, make sure to get the twine, paper bag or brown packing paper, and the wedges and olives.
Whether you choose to add or leave out the liquor is up to you, but in order for the Baby Yoda drink to look cute, the add-ins are really what makes it shine.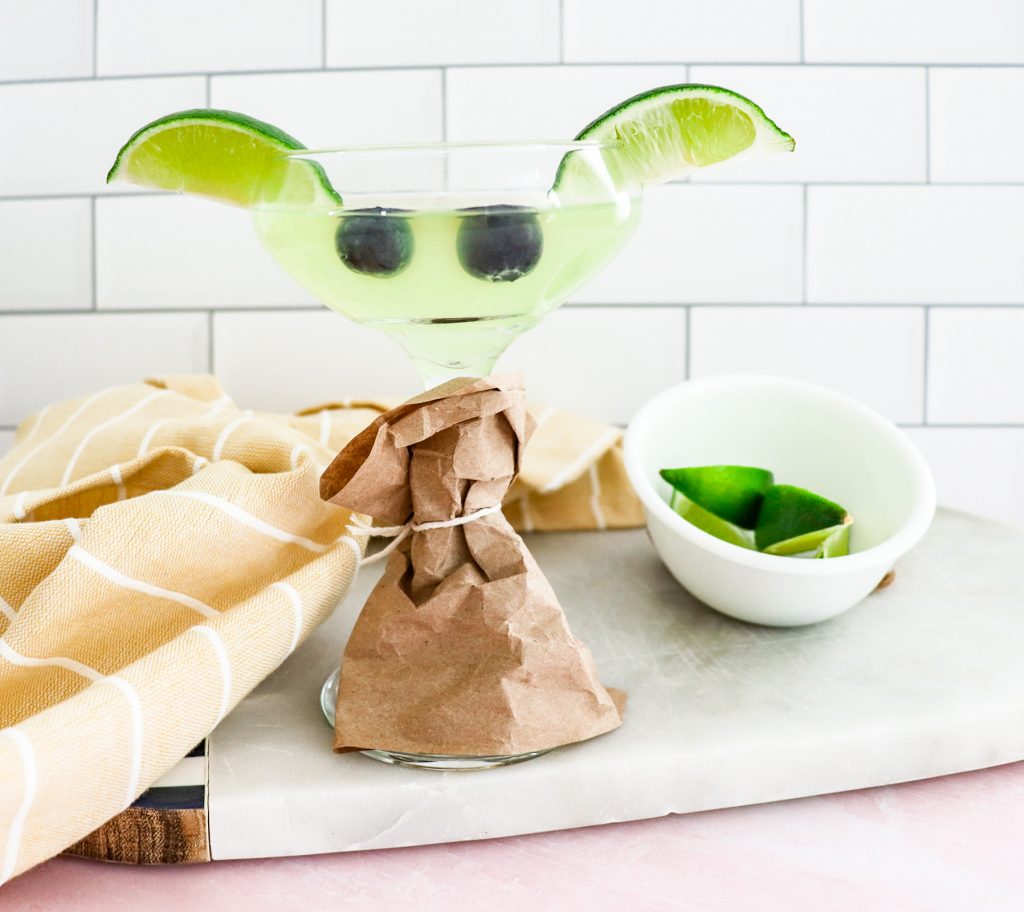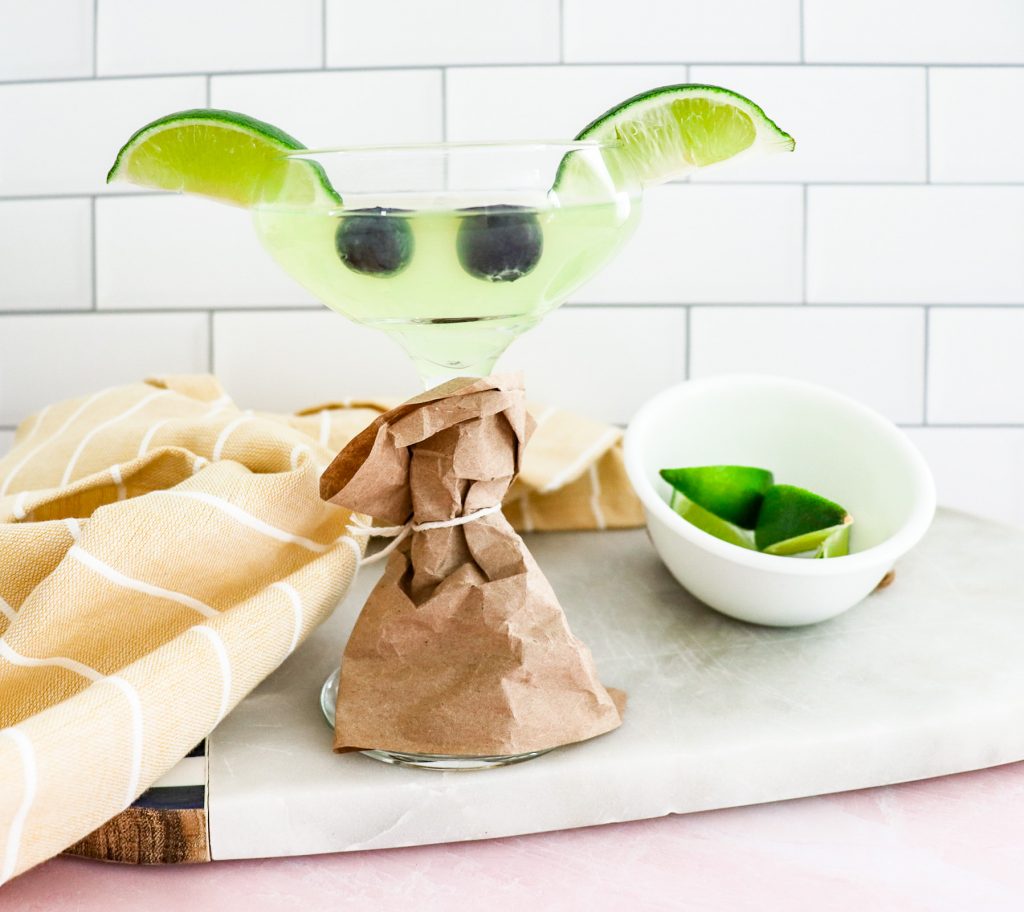 In order to make the Yoda drink, add tequila and lime margarita mix into a shaker with ice and shake and set aside.
If you do not have a shaker you can do this in a tall glass jar.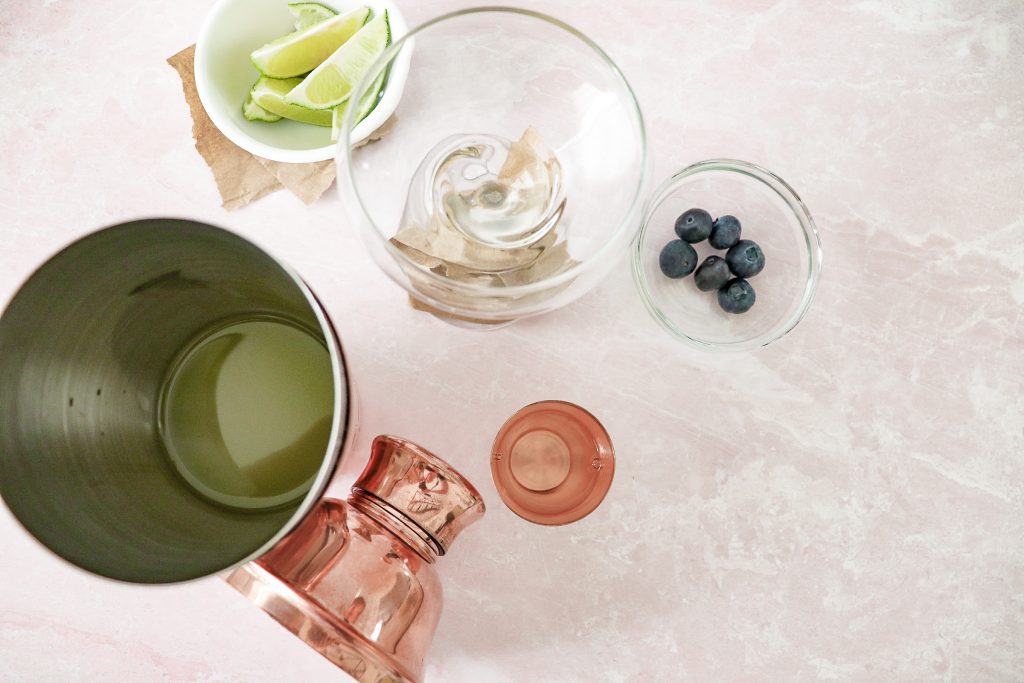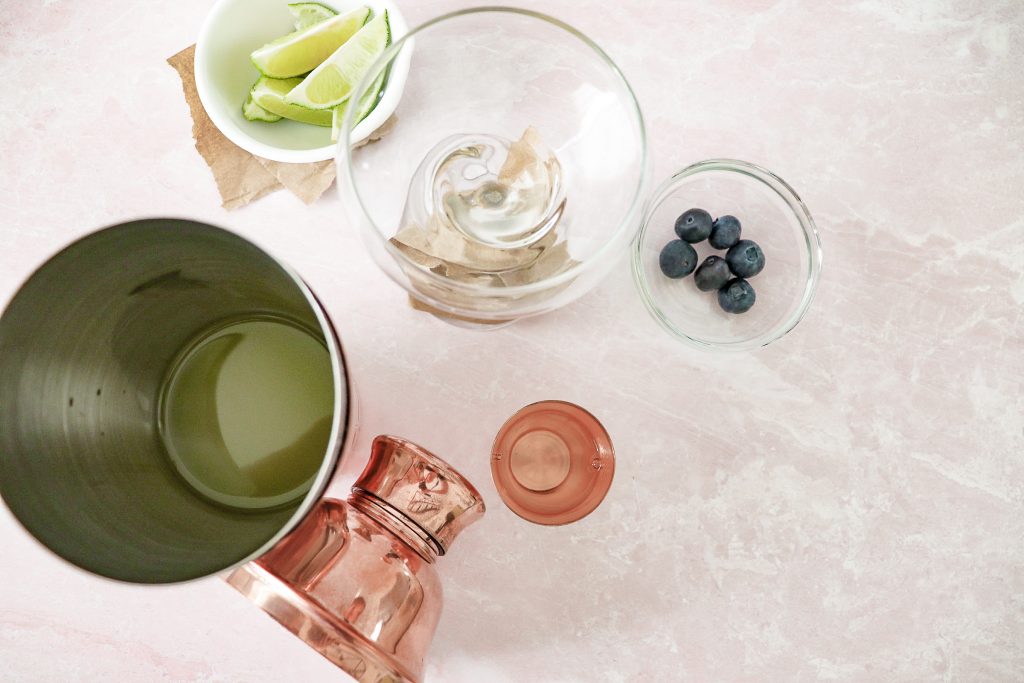 If you are making this into a mocktail, you will just want to shake your mocktail mix over ice, unless you are using a carbonated beverage such as Mountain Dew, then there is no need.
While your margarita is chilling, take the brown paper and wrap it around the step of the glass you are going to be using. Then, wrap the twine or yard around it and secure it.
This is how you make Baby Yoda's outfit. It is simple and easy and you can use whatever you have on hand such as a cut up brown paper bag, yard, anything.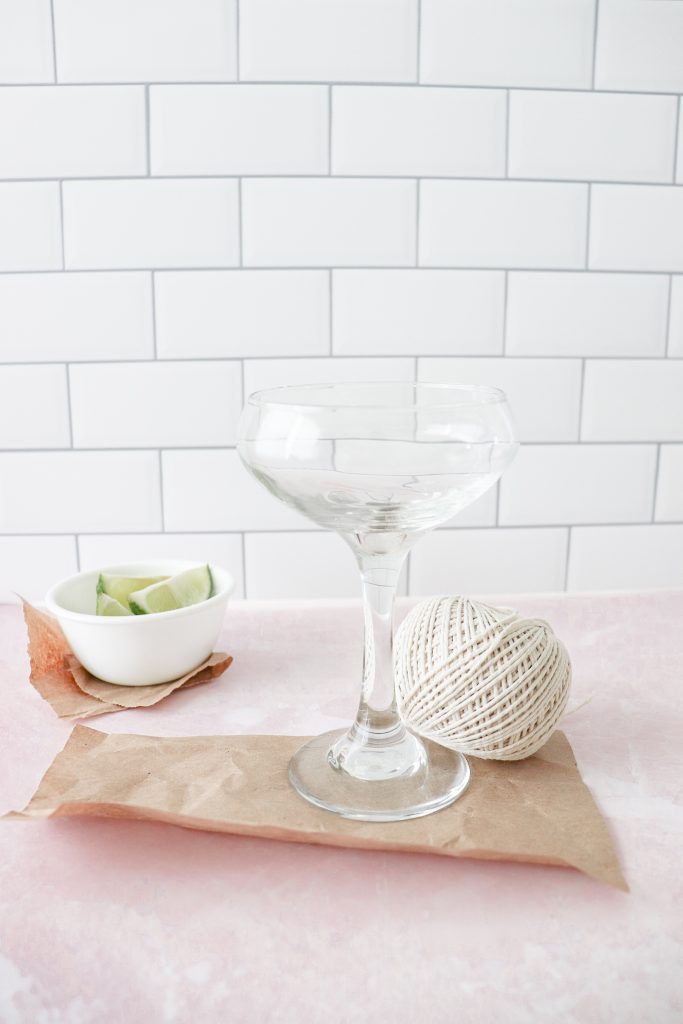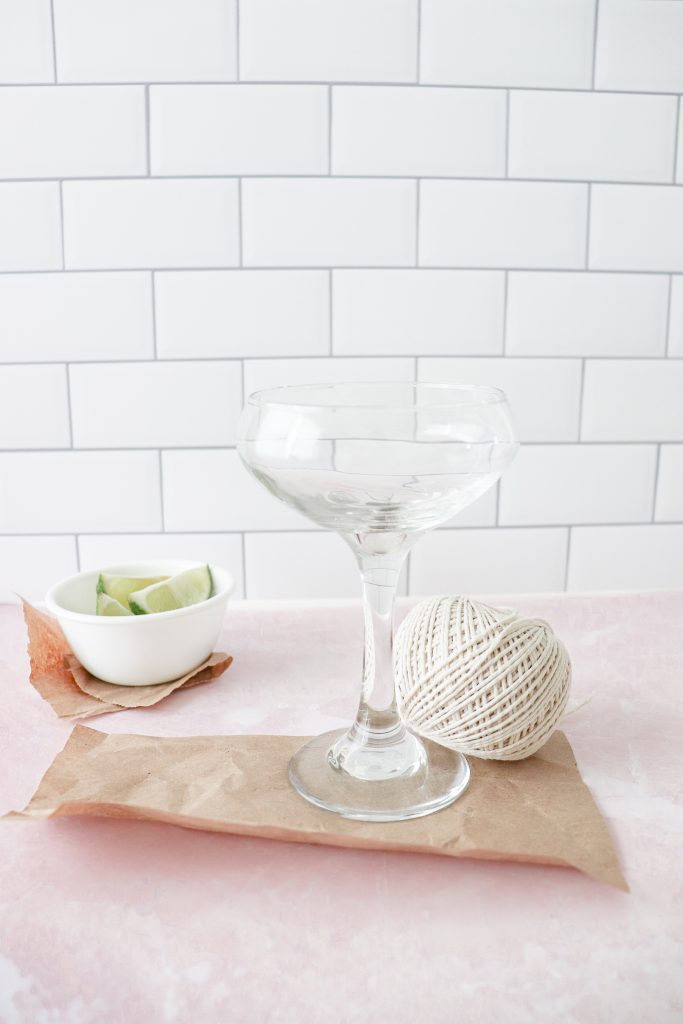 If you don't have yarn or twine, you can even just use a piece of tape, but yarn sure looks cuter!
Now, strain your margarita into the glass that you formed the brown paper around.
Take your lime wedge and make sure to slice the lime in a way that it looks like Yoda's ears.
To do this, you are going to want to use your knife to make a cut into the middle of the lime wedge so that they stand up tall on the glass and resemble his ears.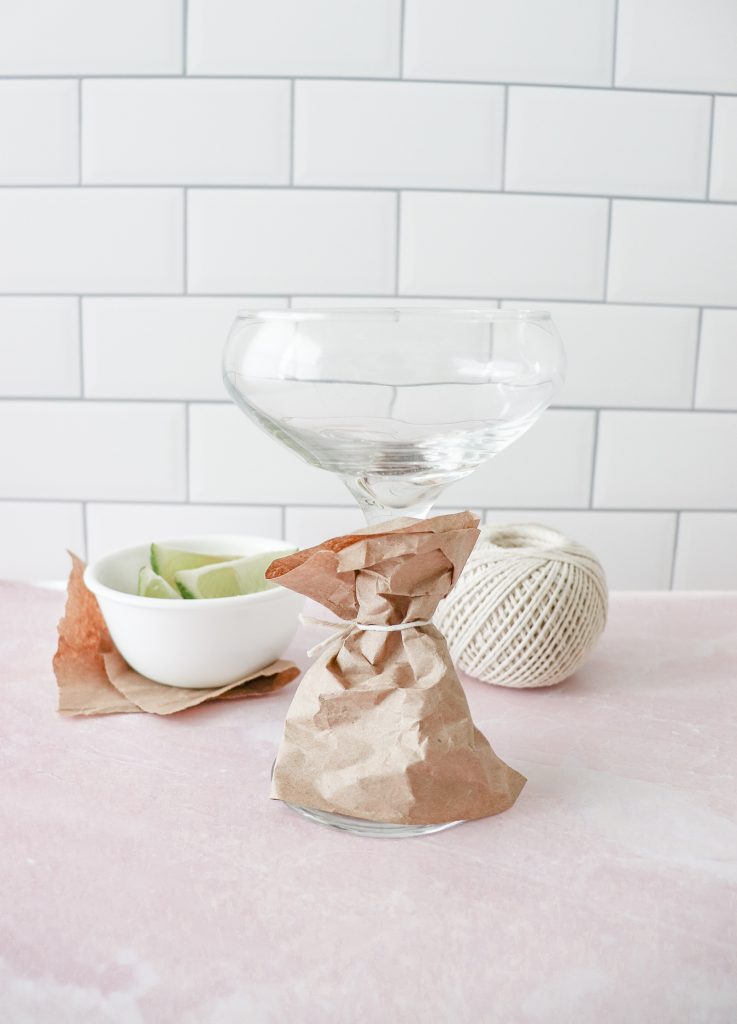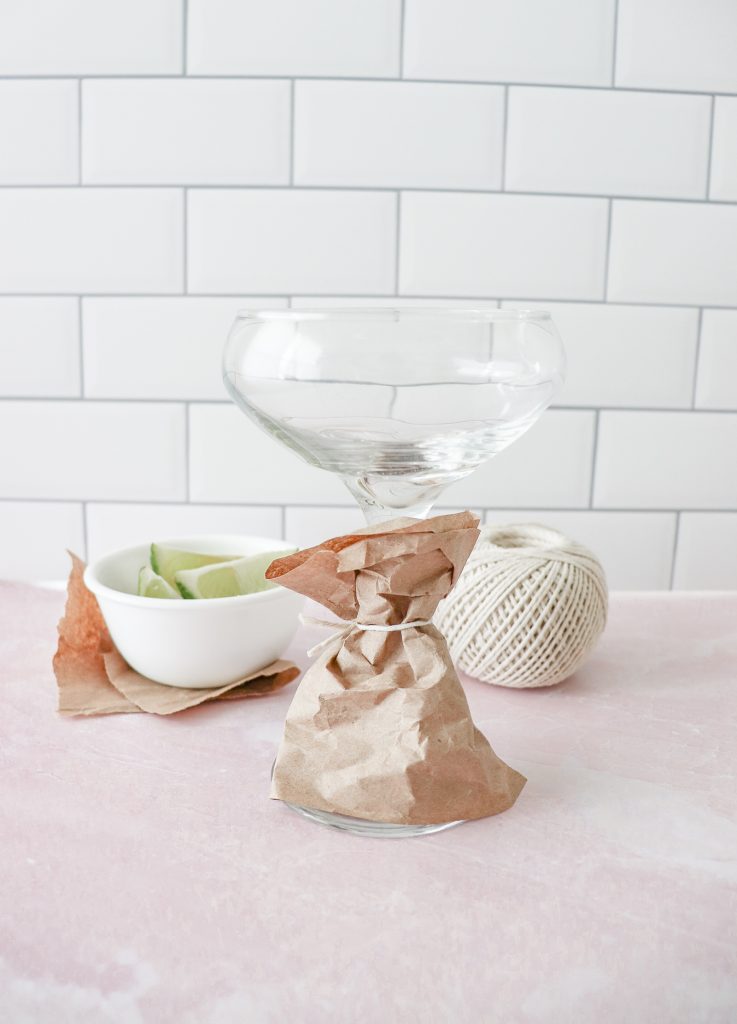 To finish off your Baby Yoda Cocktail, drop two blueberries into the bottom of the drink to be his eyes!
If you want, you can also skewer the blueberries on a clear toothpick if you are worried about them floating around and looking weird.
At the end of the day, after you take your few Instagram-worthy photos of the Baby Yoda cocktail, you probably won't mind the blueberry eyes just bouncing around!
If you have any trouble creating the cocktail or mocktail, make sure to reference the photos in this post so that you can follow my progress to make sure you are doing it right!
If you end up making this cute Yoda cocktail, I would love for you to tag #wowitsveggie so that I can see your creations!
Enjoy, and May The Force Be With You!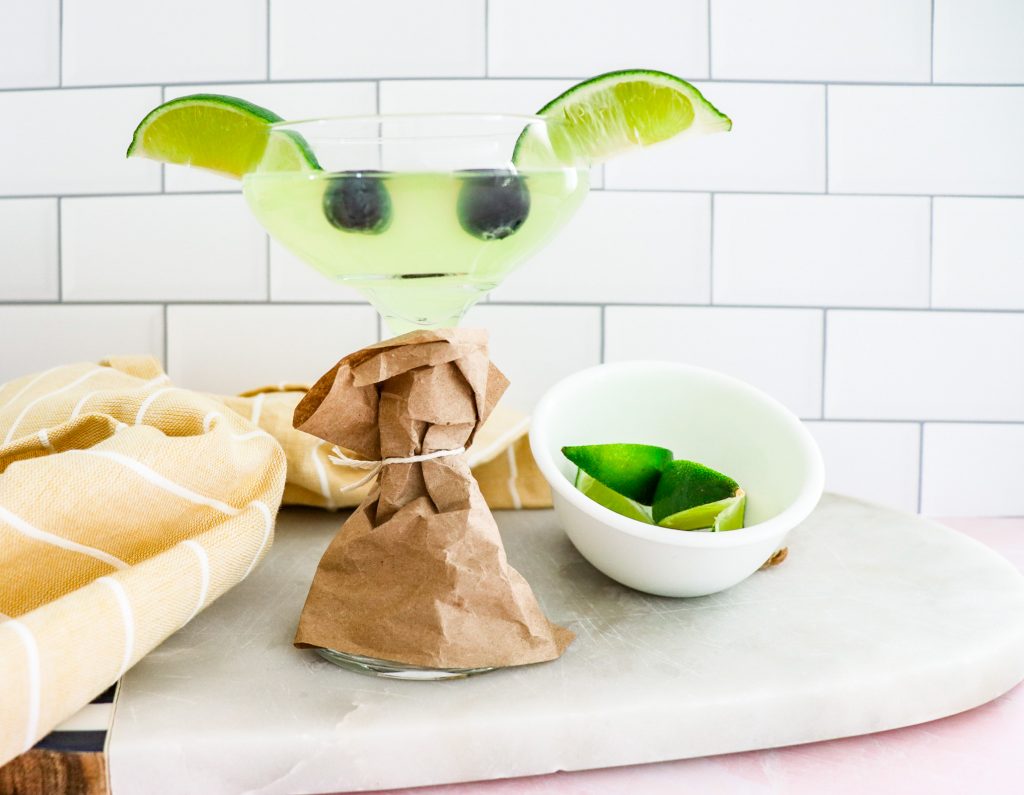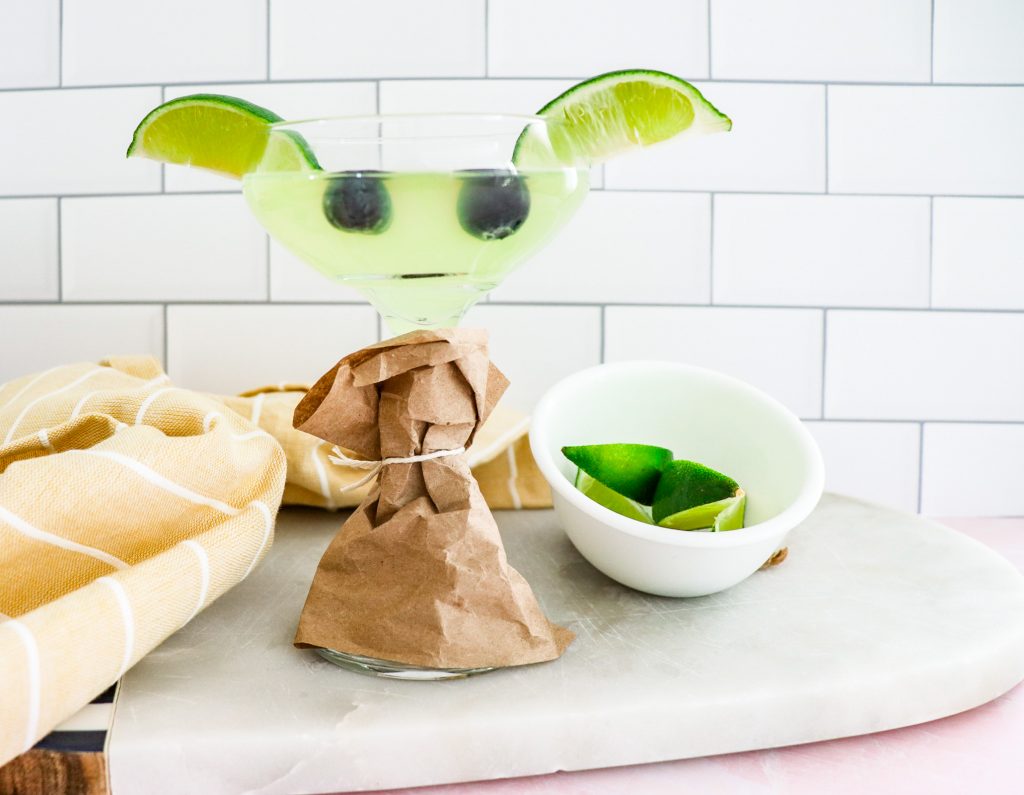 Did You Try This Recipe?
If so, I would love to keep in touch! I enjoy seeing photos and comments about the recipes that you make! You can follow me on Instagram and I will repost your goodies in my stories and comment on it too! Just tag me at @wowitsveggie and hashtag #wowitsveggie. I can't wait to see what you make!
Yield: 1 Cocktail
Cutest Baby Yoda Cocktail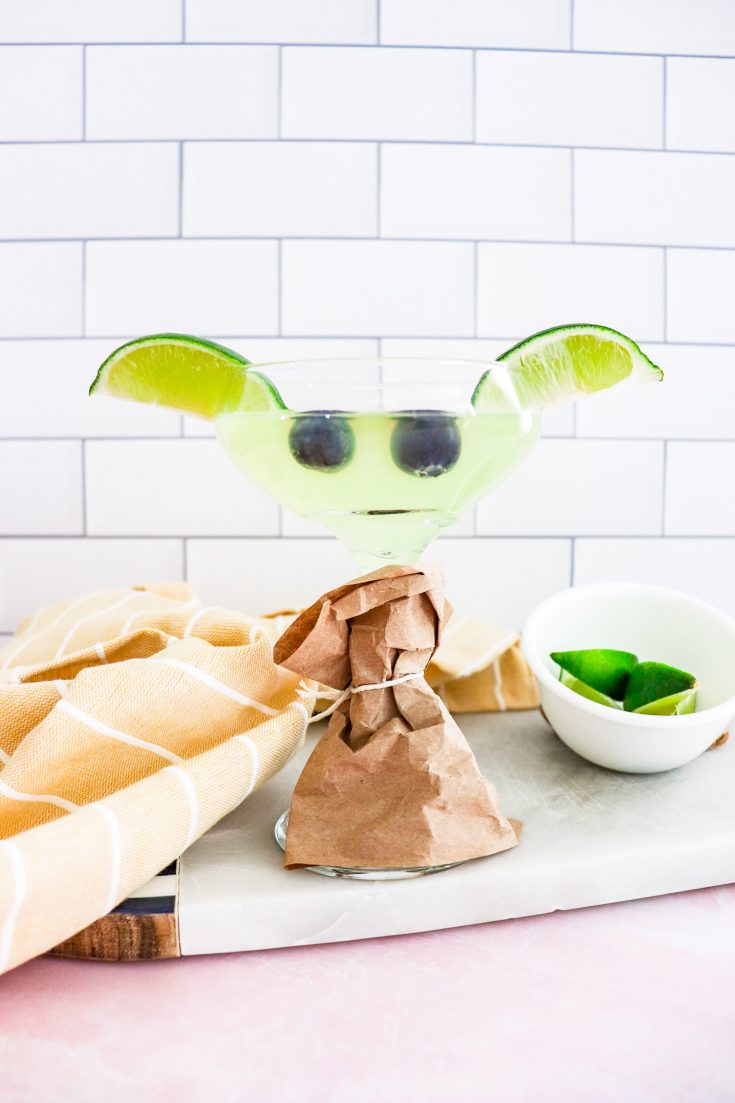 This is the cutest Baby Yoda cocktail recipe ever! You can easily convert it into a mocktail by using any green liquid or drink. Don't skip the fixings as they are what brings Baby Yoda to life! You can use whatever you have on hand. May the Force Be With You1
Ingredients
1 oz. Tequila [use Sparkling water if making virgin]
3 oz. Lime Margarita Mix
2 lime wedges
Martini Glasses
2 large blueberries
Brown paper bag or packing paper
Butchers twine or yarn
Instructions
1. In a shaker or tall glass with ice, add Tequila and Lime Margarita Mix. Shake and set aside to chill. If you are making a Baby Yoda Mocktail, chill your liquids over ice but don't shake if using a carbonated beverage.
2. Now it is time to make Baby Yoda's outfit! Take the brown paper and form it around the stem of the glass. Then take the twine or yarn and tie it in a knot to form a waist. You can also use tape but it doesn't look as cute!
3. Once Baby Yoda's outfit is secured to the glass you are using, strain your margarita mixture into glass.
4. Now it is time to garnish. Take your lime wedges and make a cut in the middle of the wedge so that when they are placed on the rim of the glass, they look his ears.
5. Drop 2 blueberries inside the drink to be his eyes. You can also put the blueberries on a clear toothpick to help them hold their shape.
6. Enjoy and may the force be with you!