If you are looking for the best vegan fall recipes, you have come to the right place!
Fall is the perfect time for vegan food to shine! All of the BEST veggies and fruits are in season and there are so many good things you can make!
You don't have to save the food for your Vegan Thanksgiving Dinner, although you can serve these recipes then too!
Whether you are vegan or not, a good way to eat is to eat when things are in season! So why not enjoy all the bountiful things that fall has to offer right in your kitchen?
These are a collection of my favorite vegan fall recipes, from entrees, to sides and desserts!
They all whip up quite quickly, so when you are in a rush home from work and the light is starting to fade earlier and the leaves crunch beneath your feet, you know you are on your way to a fabulous fall-inspired vegan dinner in no time!
I hope you enjoy my favorite vegan and vegetarian fall recipes, perfect for your autumn dinner!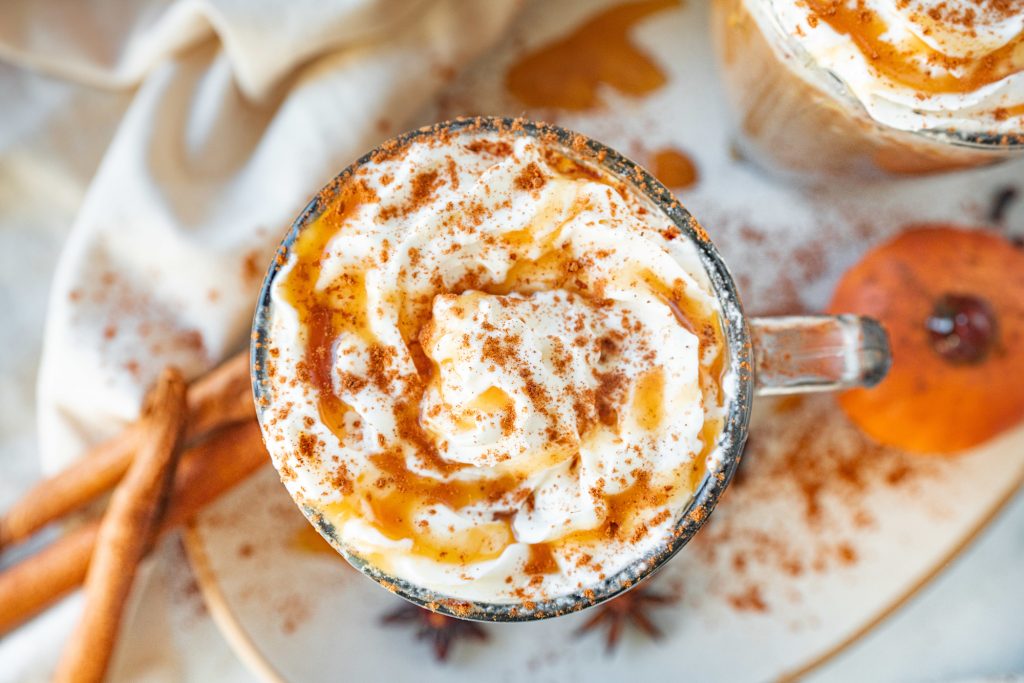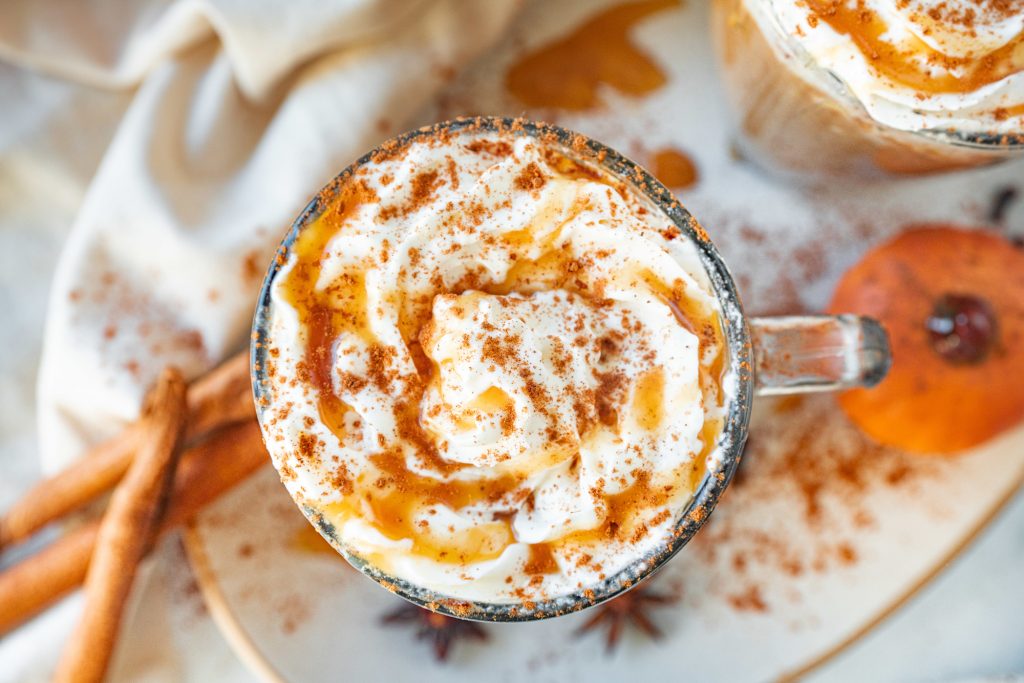 Cozy Vegan Fall Recipes For A Chilly Night
10-Minute Vegan Pumpkin Pasta
What is more comforting or heartwarming than Vegan Pumpkin Pasta?
Sure, you can use canned pumpkin, but why not try fresh pumpkin if you are feeling fancy!
This is one of the easiest vegan fall recipes because it takes just 10 minutes to make which is perfect for when you are in a rush.
Kids love it too and you can call it "pumpkin macaroni and cheese" if you are feeling feisty!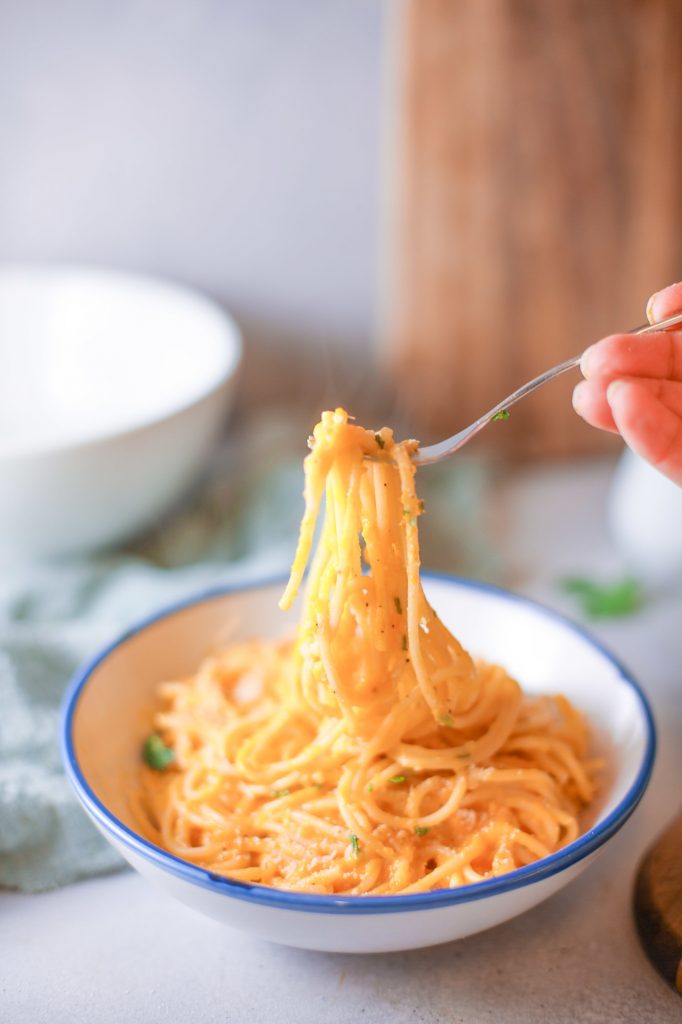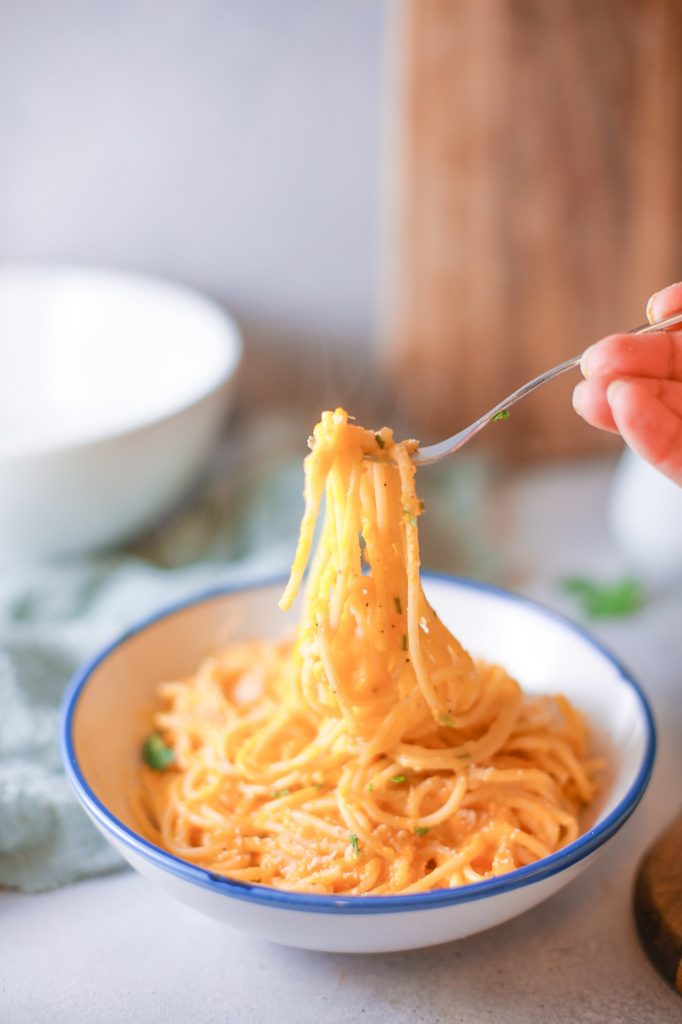 Vegan Pumpkin Soup
Staying on the pumpkin trend, anyone for Vegan Pumpkin Soup?
This vegan pumpkin soup recipe whips up super quickly and is very warming and the perfect way to feel better on a chilly night.
It is also quite healthy too! Don't forget to top with the caramelized veggies as that is the best part!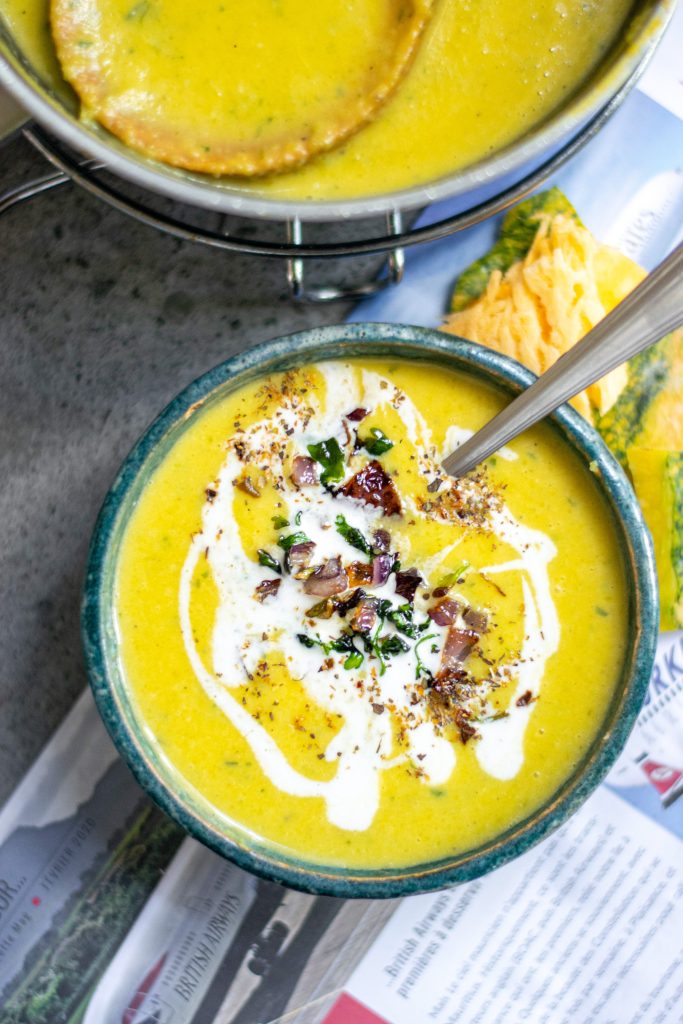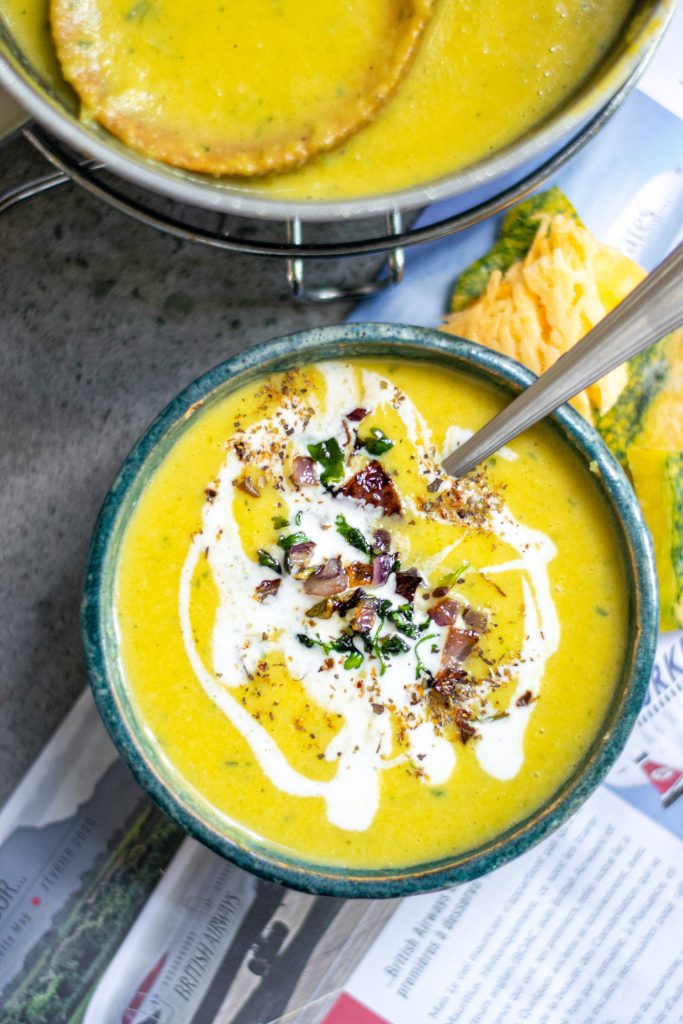 One-Pot Vegan Chili Mac
Does anything say "fall" more than chili and mac and cheese together in one dish? I think not!
This Vegan Chili Mac Recipe uses only one pot and is fast and easy to put together which makes it great for weeknight cooking.
This is also another wonderful vegan fall recipe for kids or the kid at heart because who doesn't love chili mac and cheese?
Make sure to use some tortilla chips for a fun dip on the side!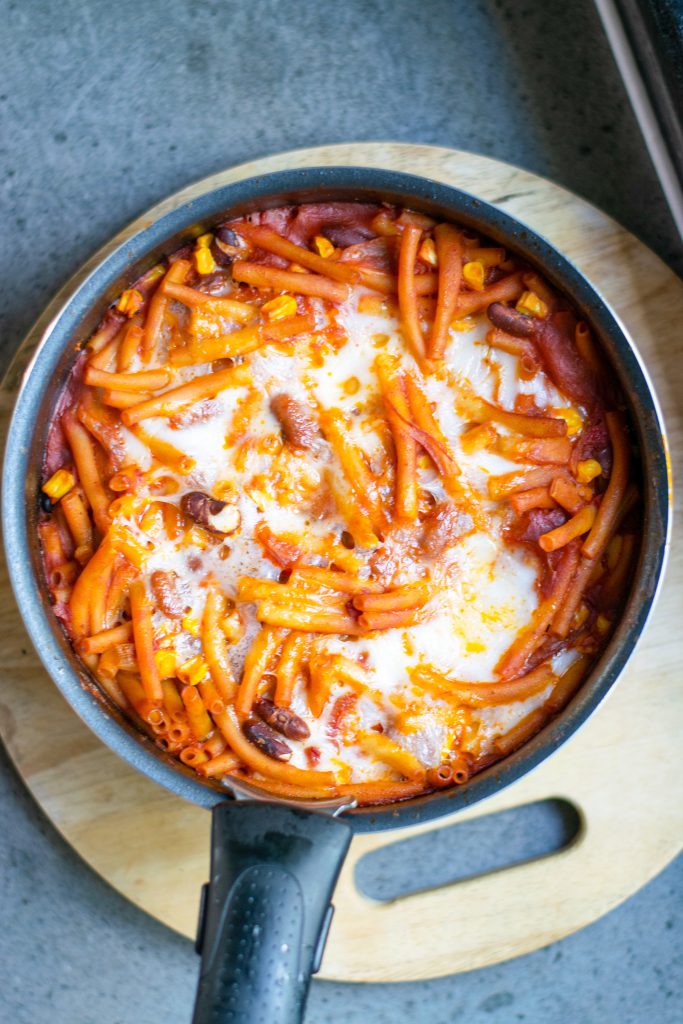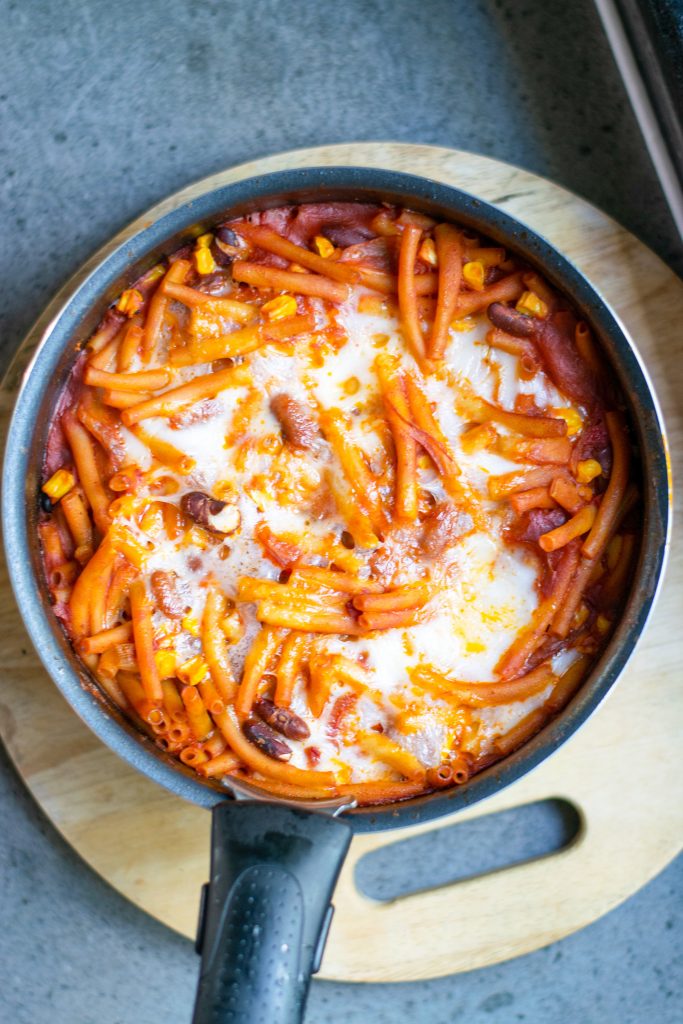 10-Minute Maple Glazed Carrots
This is the perfect indulgent side for any vegan fall dinner!
These Maple Glazed Carrots take just 10 minutes to make and use simple ingredients that you probably already have on hand.
You can whip them up using whatever shape carrots you want, from long full-sized carrots, to chopped carrots, baby carrots, whatever you want!
This is one of my favorite easy vegetarian fall recipes because it whips up in no time and the maple flavor is so pleasing!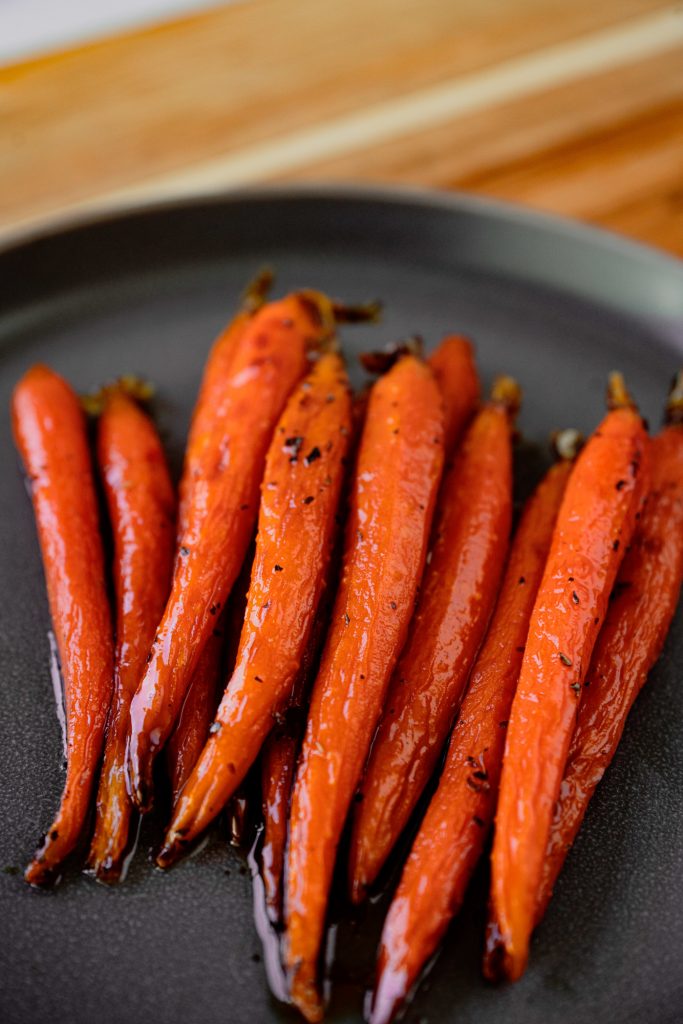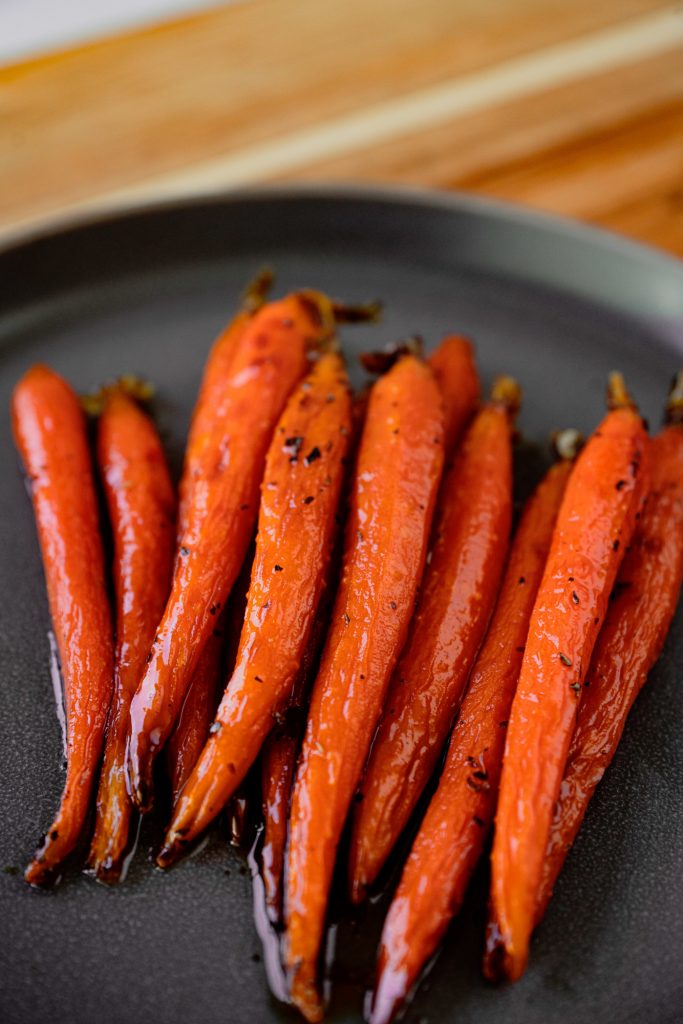 Grandma's Easy Vegan Stuffing
Why wait for Thanksgiving to have stuffing when you don't have to?
This is my non-vegan Grandma's actual Vegan Stuffing Recipe. It just happened to be accidentally vegan even back in the 50's and 60's!
While you do have to let the bread cubes get stale overnight, the actual process of making this recipe is quite fast and easy.
This is one of my favorite vegan fall recipes because you can eat it all fall and nobody can judge you!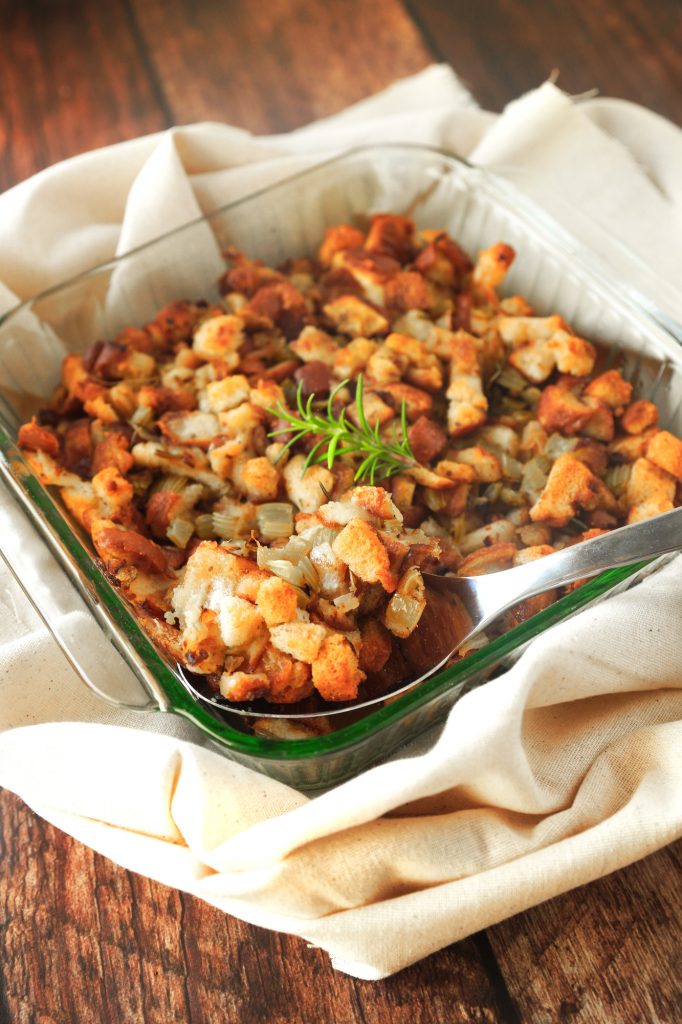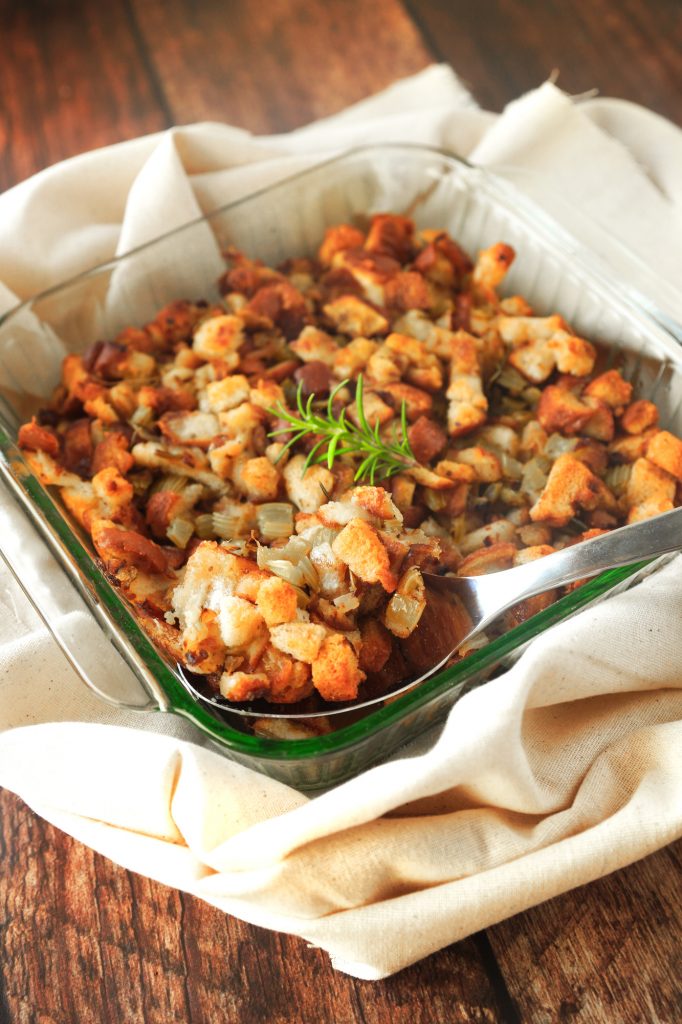 Vegan White Bean Soup
This Vegan White Bean Soup Recipe is so comforting and delicious!
It is also gluten-free and quite hearty, while being light and refreshing at the same time.
Soups are my favorite thing about the fall season and they are one of the easiest vegan fall recipes that you can throw together too!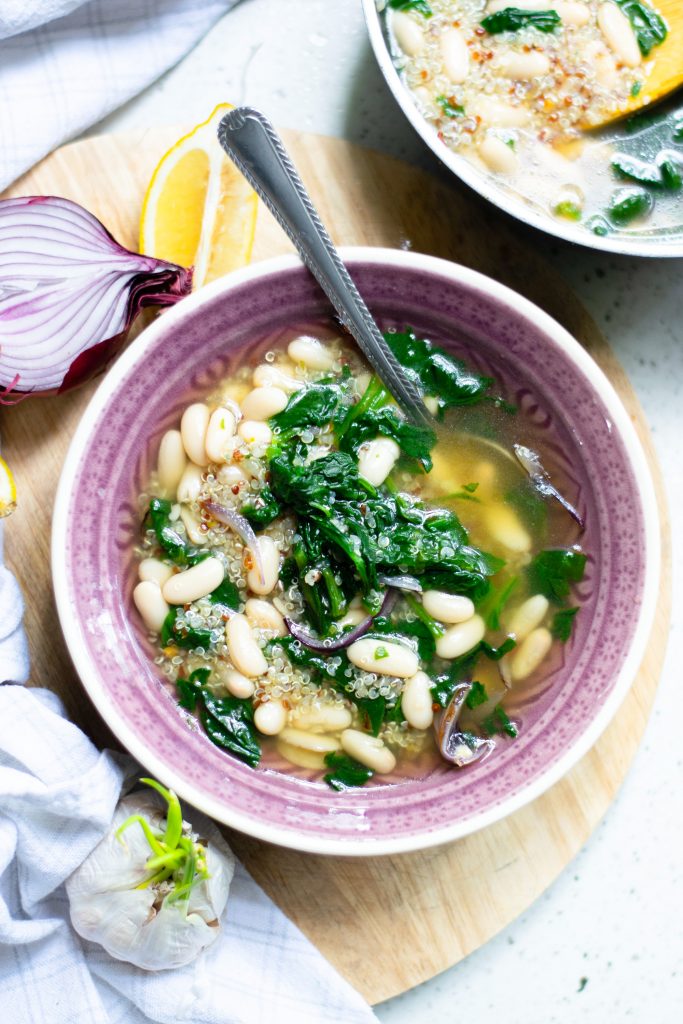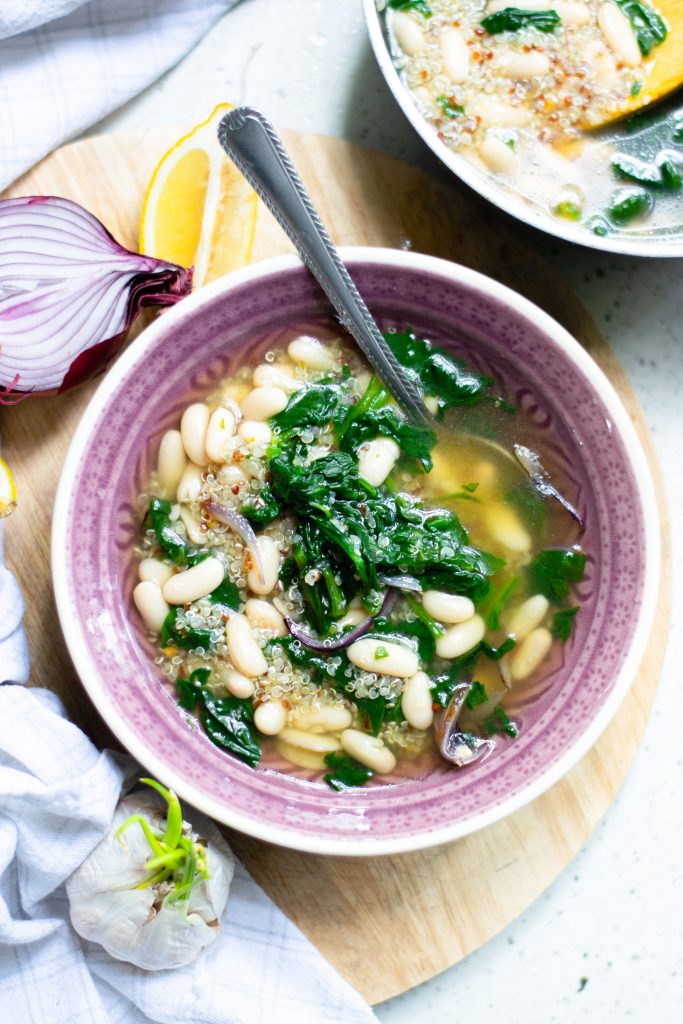 Vegan Pumpkin Spice Latte
Behold! The queen of vegan fall recipes! Enter the Vegan Pumpkin Spiced Latte! Do you really even need an excuse to drink this?
When I tell you that this recipe is so darn easy to make, I am not even kidding!
It takes literally minutes and you are sipping your own healthy version of the Starbucks fan favorite!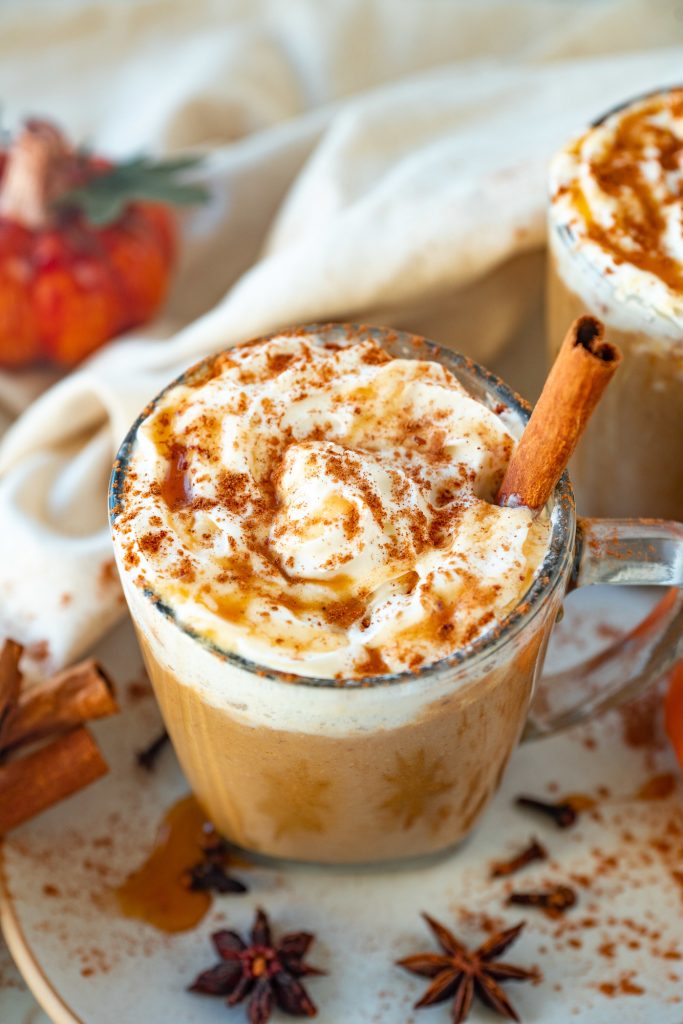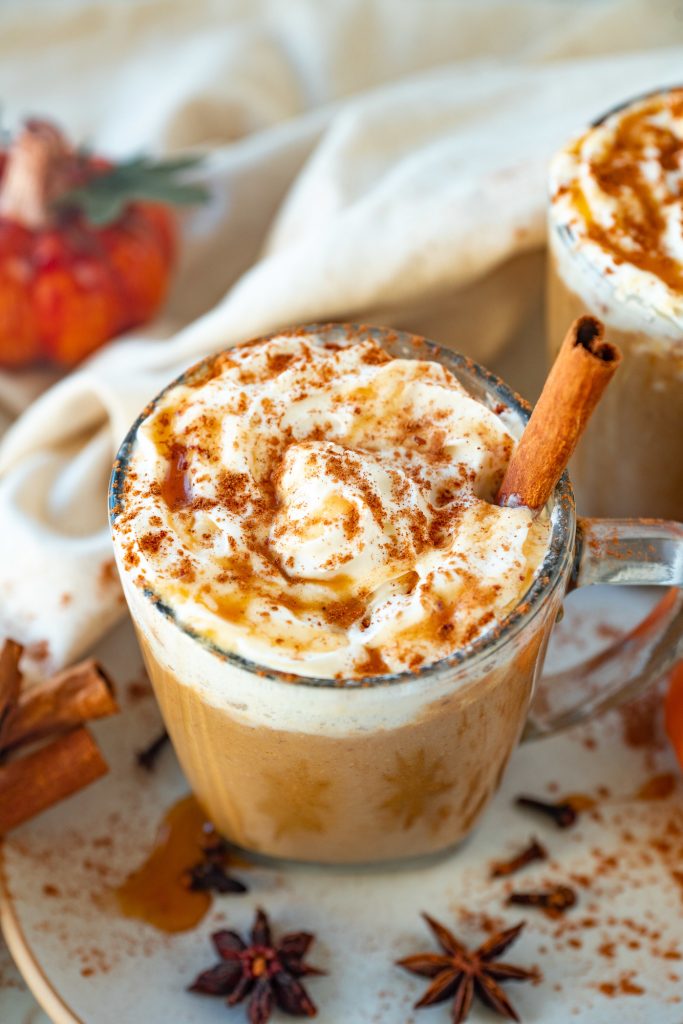 Easy Vegan Pumpkin Brownies
These Easy Vegan Pumpkin Brownies are the perfect fall-inspired dessert to make after work!
They are super easy to throw together and although they do have to bake for 30-40 minutes, you can use that time to make one of the other vegan recipes on this list for dinner!
The pumpkin brownies are even fairly healthy and have keto and gluten-free alternatives as well!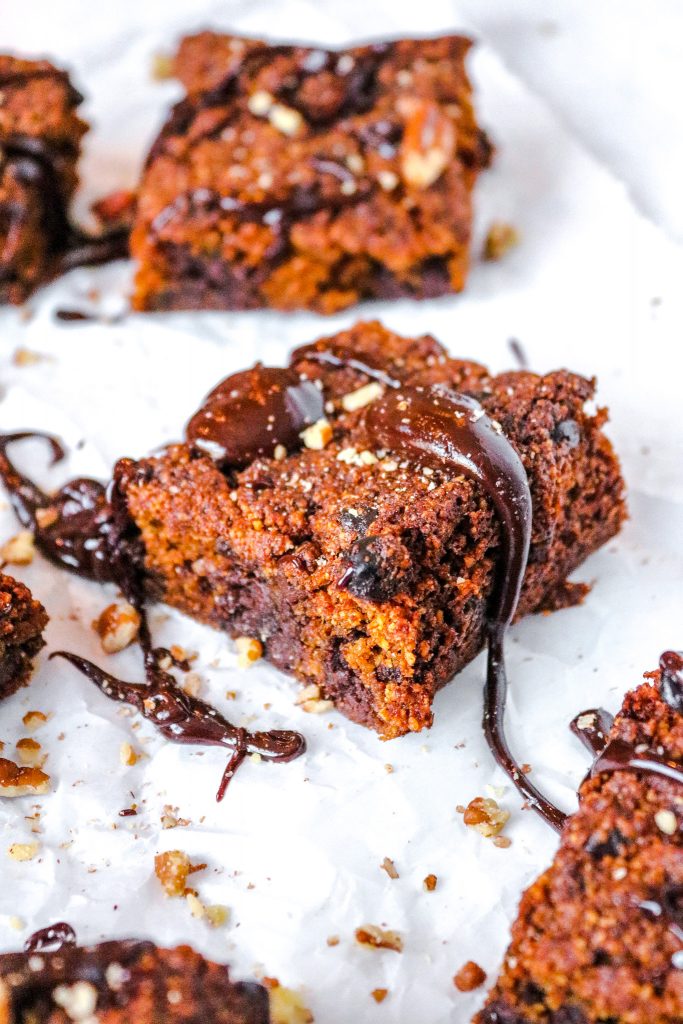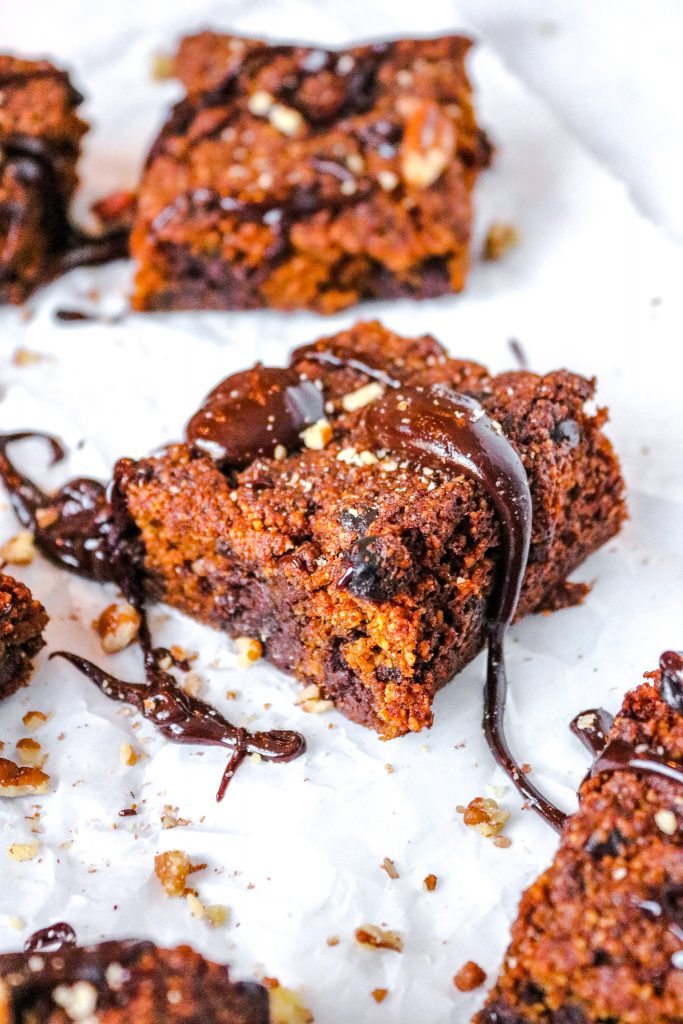 5-Ingredient Vegan Chili
Want the chili but hold the mac? That is okay!
This is my 5-Ingredient Vegan Chili Recipe that is actually my boyfriend's moms recipe sans meat!
It is very hearty and filling and perfect for fall. It also keeps very well in the fridge making it a great meal-prep recipe.
I love dipping tortilla chips into it because it is thick and comforting!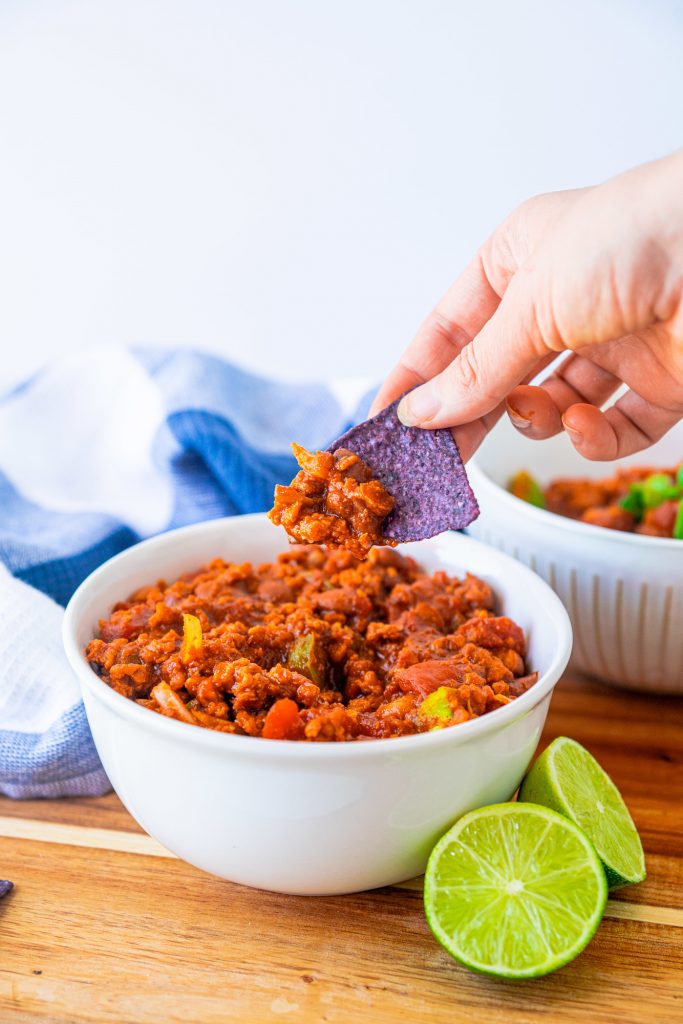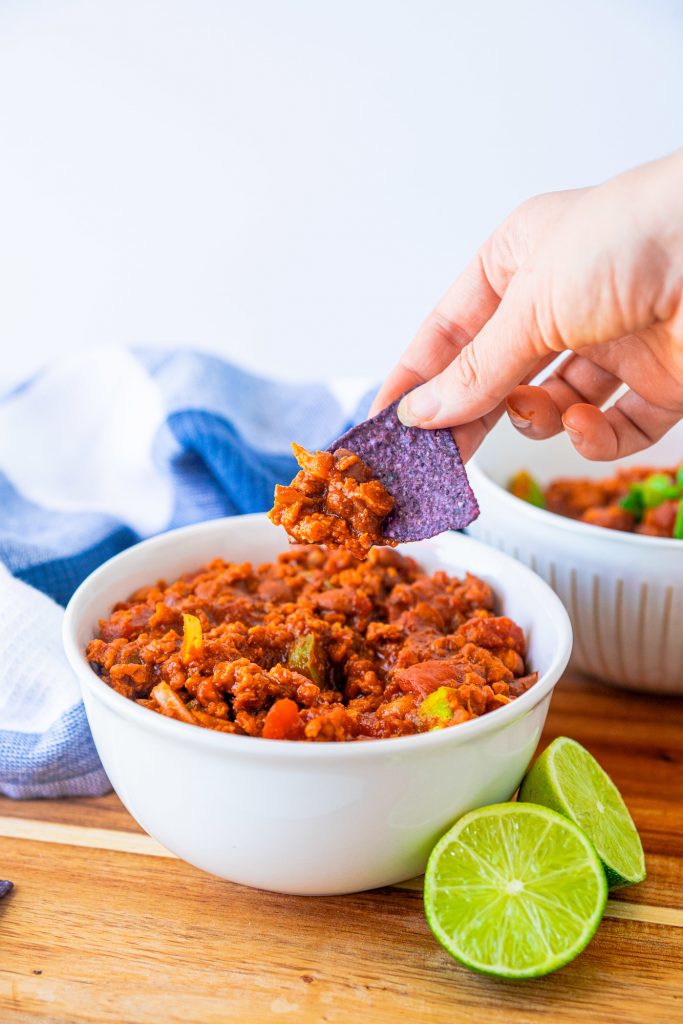 Classic Vegan Pecan Pie
Does it get anymore fall than Pecan Pie? I would say not!
This Vegan Pecan Pie Recipe is pretty easy to whip up, but you do have to let it cool in the fridge so it is best to make the night before.
If you have never made vegan pecan pie before, don't be afraid! It is actually super simple.
My recipe also uses no corn syrup and no added sugar so it is pretty healthy too!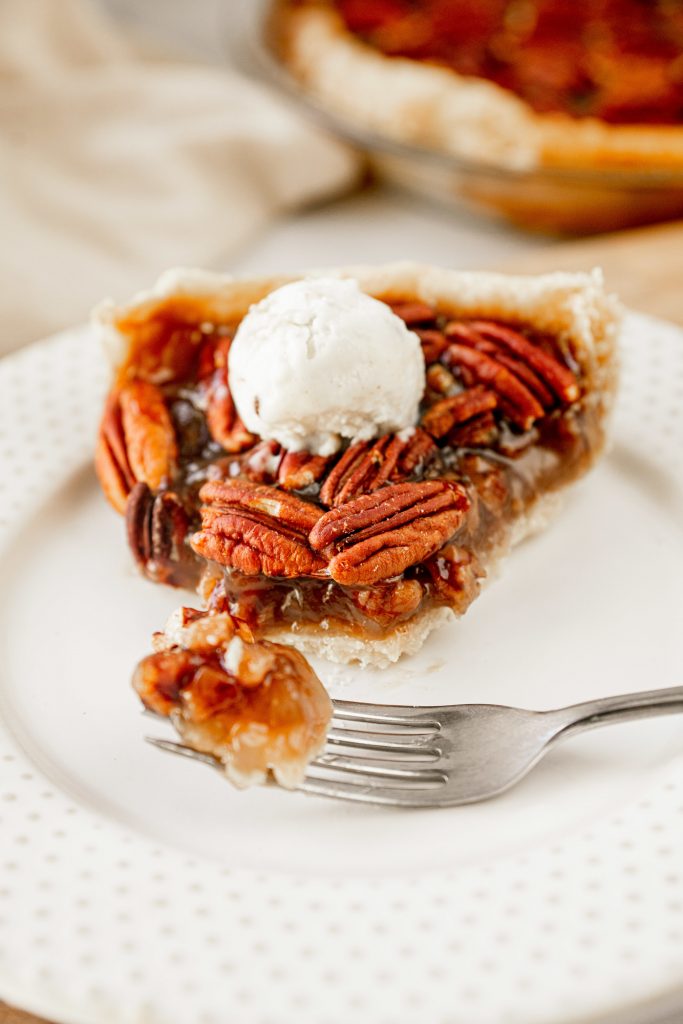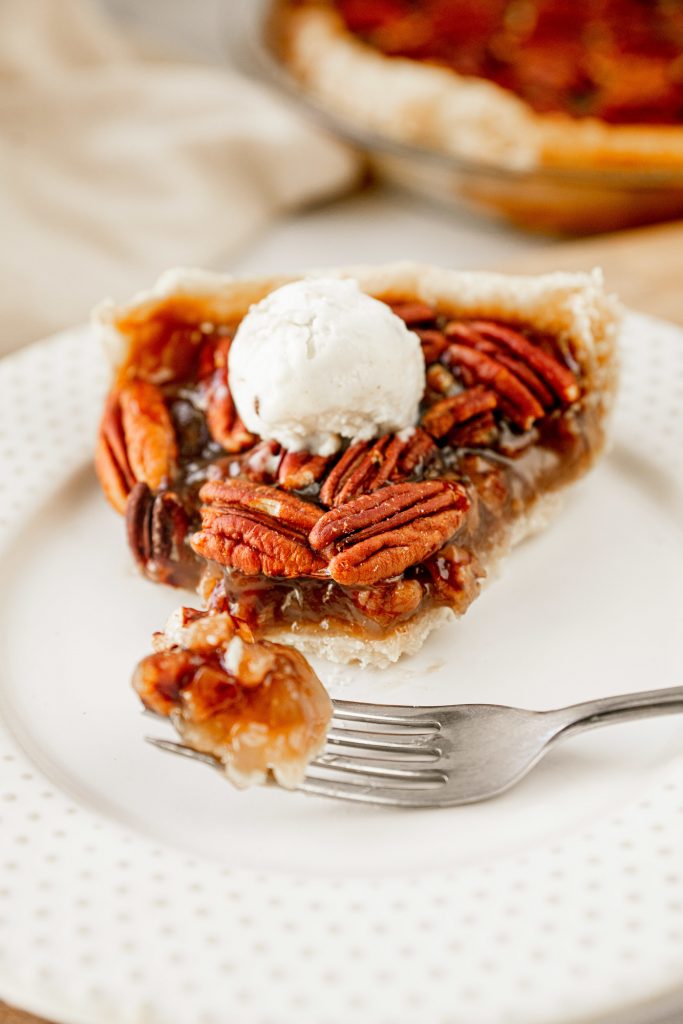 3-Ingredient Vegan Gnocchi
Now, you can make Vegan Gnocchi any time of year, but it is especially warming in the fall.
Serve it with the pumpkin sauce from my pumpkin pasta recipe listed above and you are in for an extremely delicious vegan fall recipe!
I also love serving the pumpkin gnocchi with maple glazed carrots on the side for a well rounded harvest meal!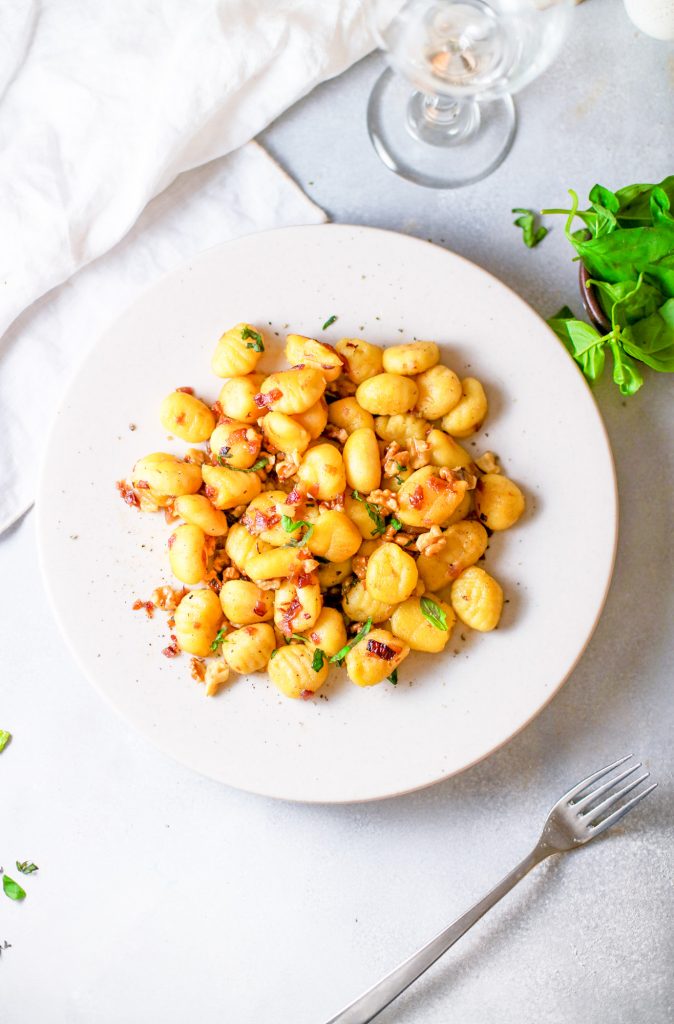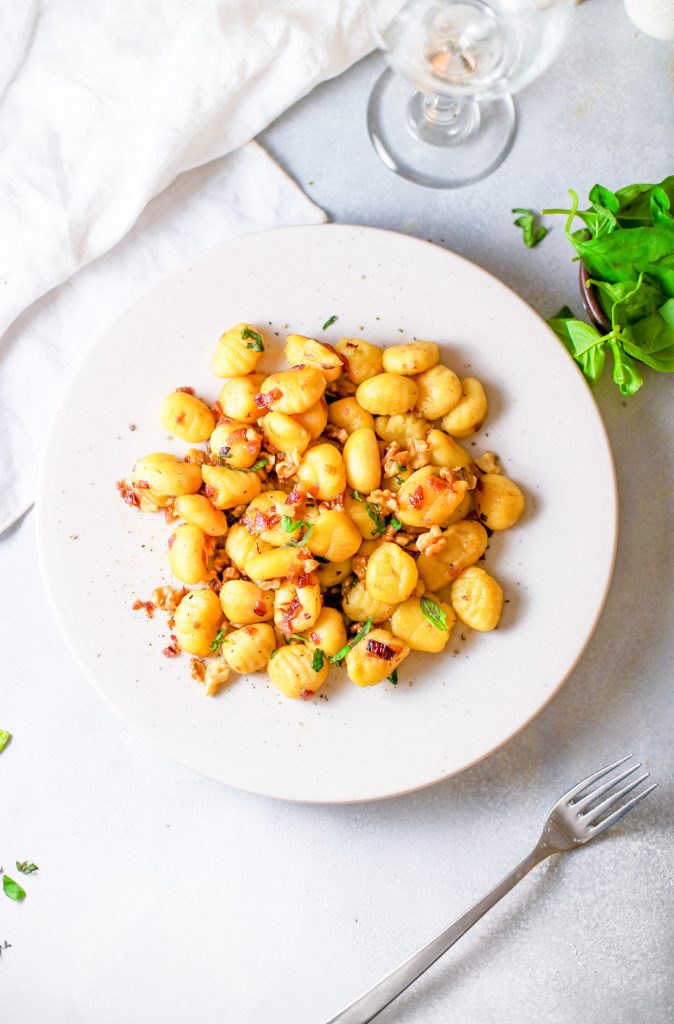 Vegan Pumpkin Cheesecake
There is literally no recipe easier than this recipe! Okay, that may be a lie, but this is seriously so easy!
This Vegan Pumpkin Cheesecake is the ultimate vegan fall dessert because it whips up in a flash!
You seriously dump all the ingredients into a food processor and puree then bake then let it set in the fridge!
It truly doesn't get any easier or yummier than this.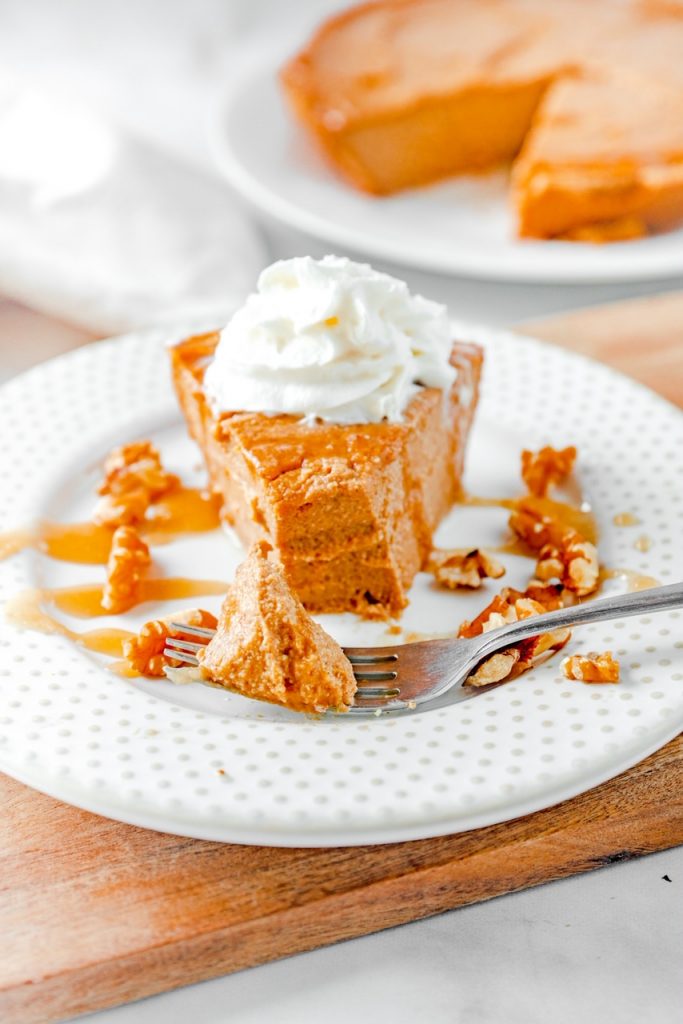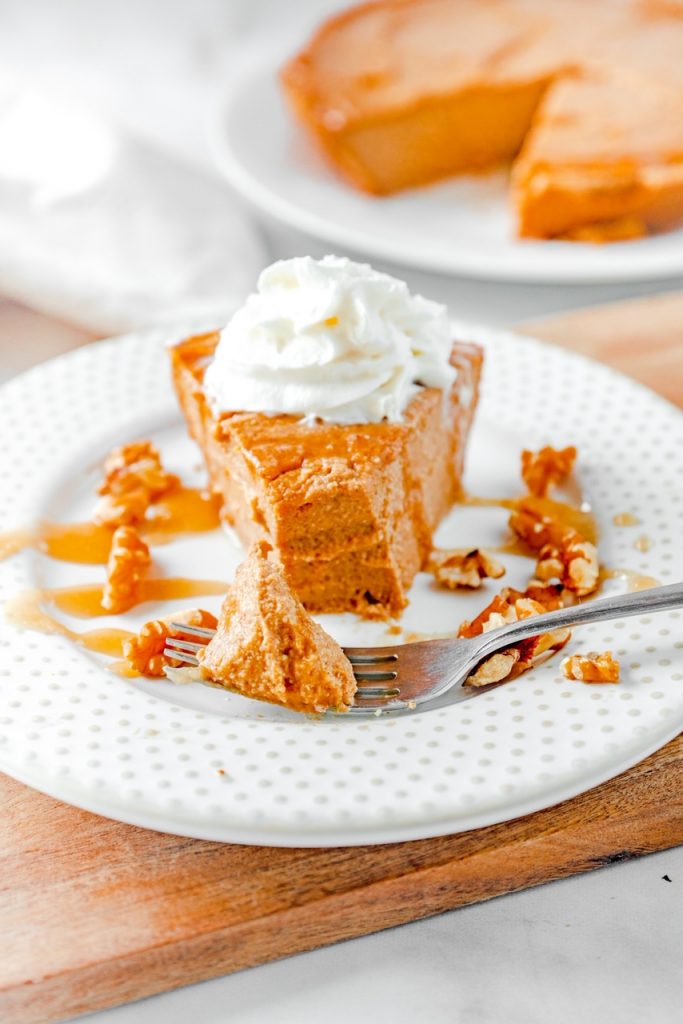 Classic Vegan Sweet Potato Casserole
Who says you have to wait for thanksgiving to have some delicious Vegan Sweet Potato Casserole? There are no rules when it comes to fall food!
This is such an easy recipe and it is healthy too. If you don't tell anyone it is vegan, they wouldn't ever know.
While many sweet potato casseroles are topped with marshmallows, I top mine with a brown sugar crumble topping because it is easy and accessible to everyone! If you enjoy this recipe, don't forget to check out my Vegan Green Bean Casserole!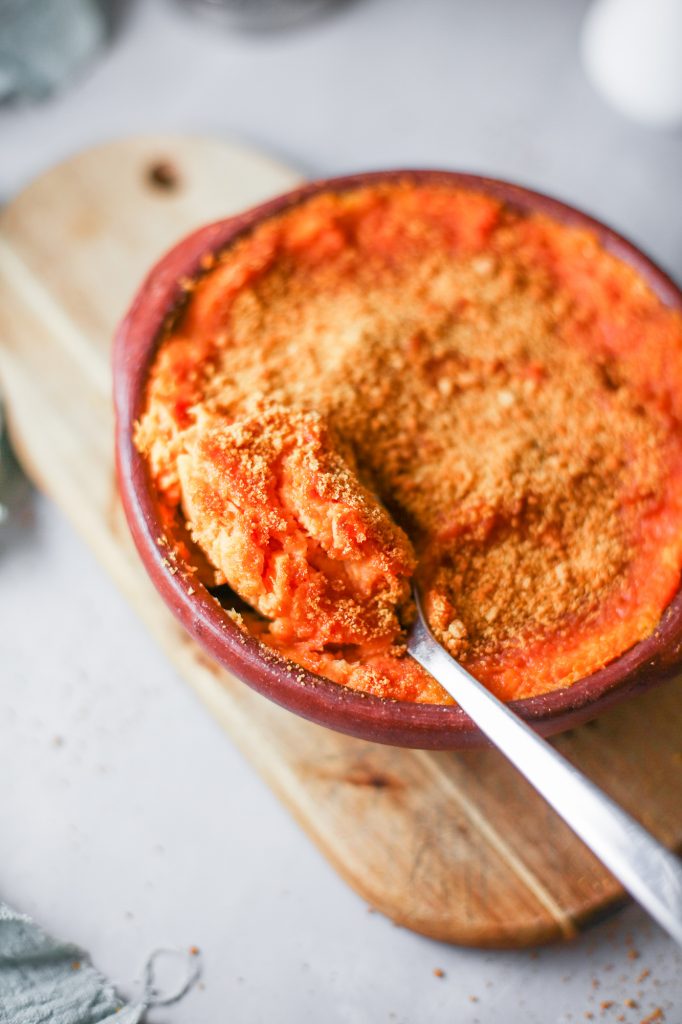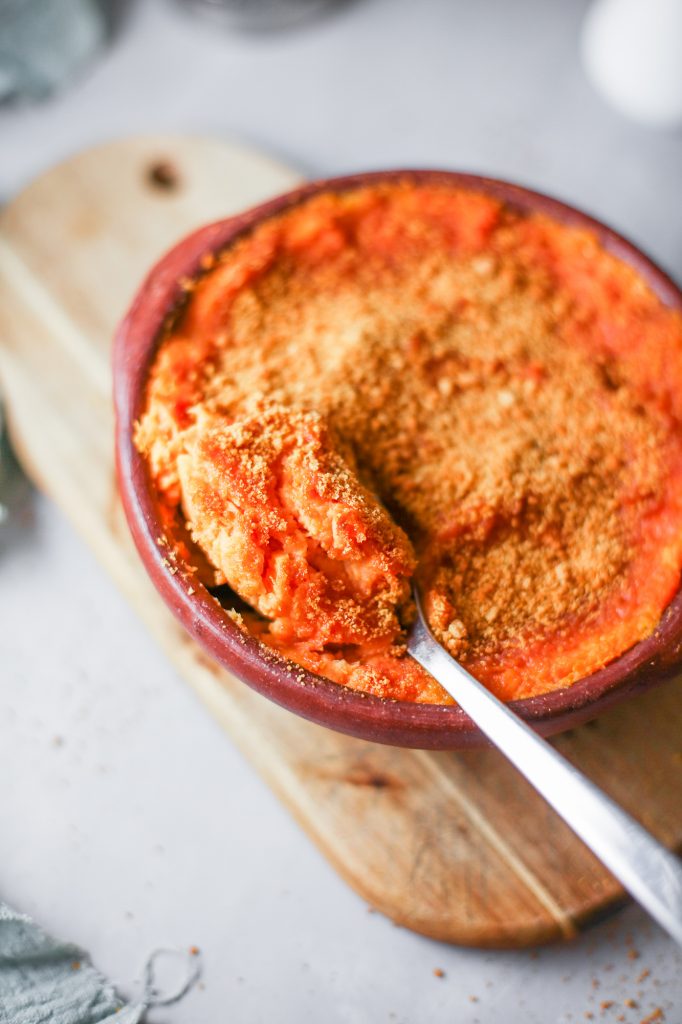 Did You Try This Recipe?
If so, I would love to keep in touch! I enjoy seeing photos and comments about the recipes that you make! You can follow me on Instagram and I will repost your goodies in my stories and comment on it too! Just tag me at @wowitsveggie and hashtag #wowitsveggie. I can't wait to see what you make!