Are there actually easy cocktails to make at home? YES!
Do you love grabbing drinks when you're out with your friends? Well, I am here to tell you that you don't have to leave the comfort of your own home to enjoy your favorite cocktails.
I have found 20 simple and easy cocktail recipes that will be the highlight of your next gathering.
Are you a margarita lover? Well, I have found a few different variations that are sure to pique your interest!
Looking for brunch-worthy cocktails? Great!
I have included sangria, spritzers, and mojitos which are all cocktails that are easy to make for brunch-style parties.
Want a drink that is decadent and will satisfy your sweet tooth? Then, the Toblerone cocktail is here just for you!
The best part is that all of these amazing recipes are easy-to-make cocktails that don't require fancy tools or ingredients. I am telling you that you will want to make all of these!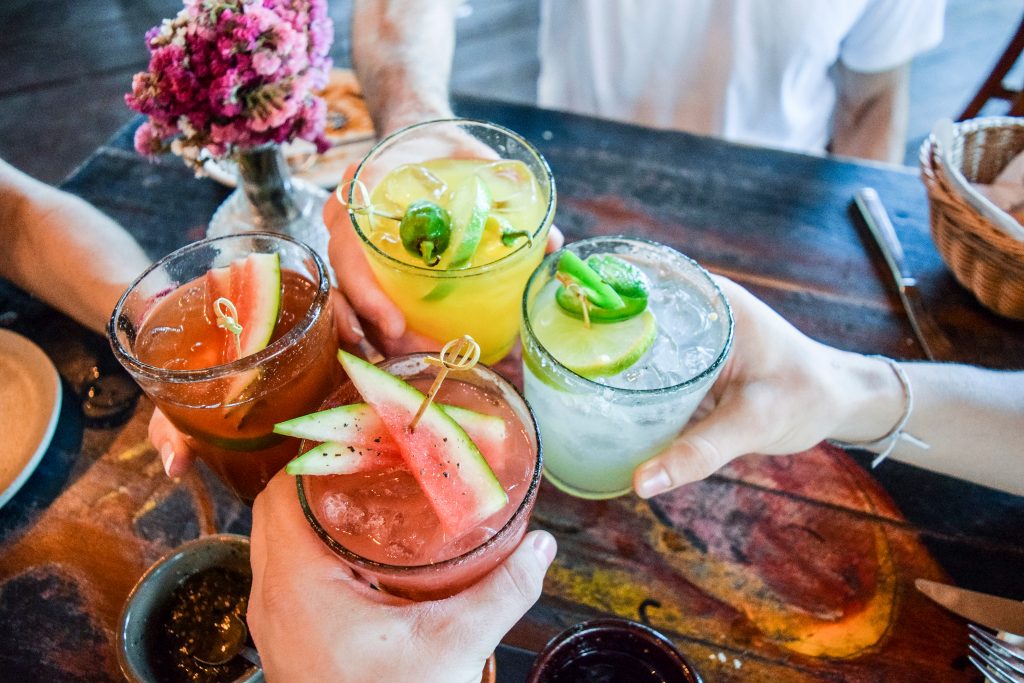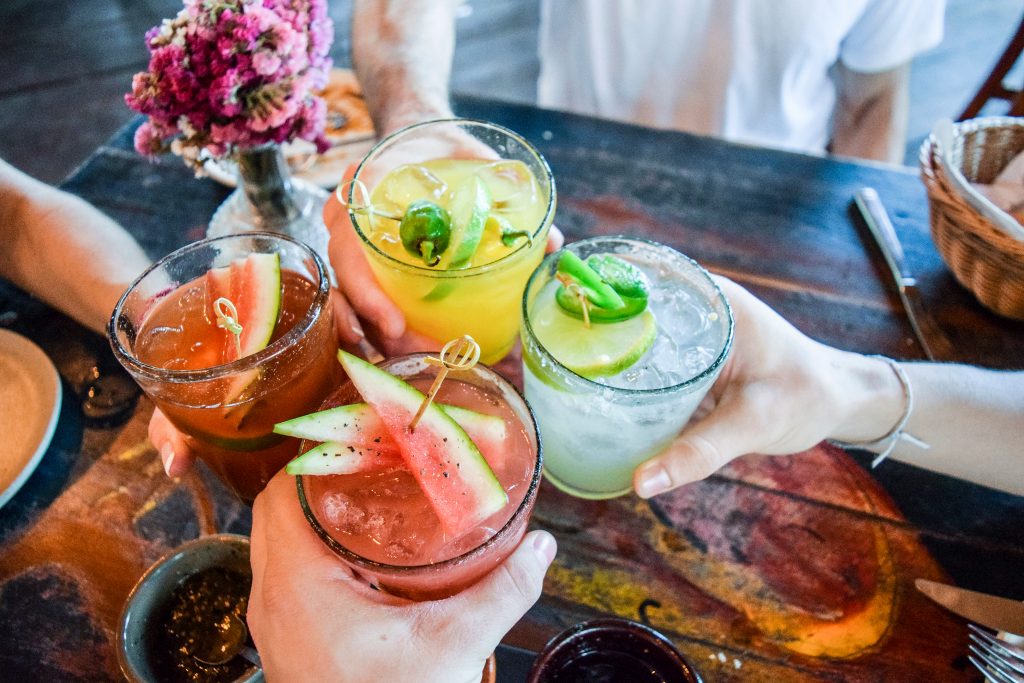 What are some common mistakes when making cocktails at home?
You can make your own cocktails at home, but here are some common mistakes to look out for when giving it a try. These are not challenging at all, but they can make a big difference in the taste of your cocktail.
Over-pouring is a very common mistake that can seem harmless, but really throws off the entire balance of your cocktail. Less is definitely more.
Aim to follow recipes without making any adjustments. Most of the time you will find it tastes perfect, but if you then want to make changes just make them in small increments.
Another mistake is using artificial fruit juice or pre-packaged drink mixes. Do yourself a huge favor and always use fresh ingredients.
These shortcuts will completely throw off the entire taste of your cocktail. Nothing beats the delicious flavor of using fresh fruit and herbs!
Lastly, always remember to give your cocktail a good and thorough shake to give proper aeration and dilution. Most people rush the shake and this can leave your cocktail feeling flat.
To really taste all of the flavors in a beautifully blended palate, you should shake for 30 seconds. So, go on and shake it, shh shh shake it! A little hip shimmy isn't necessary, but it can be a lot of fun!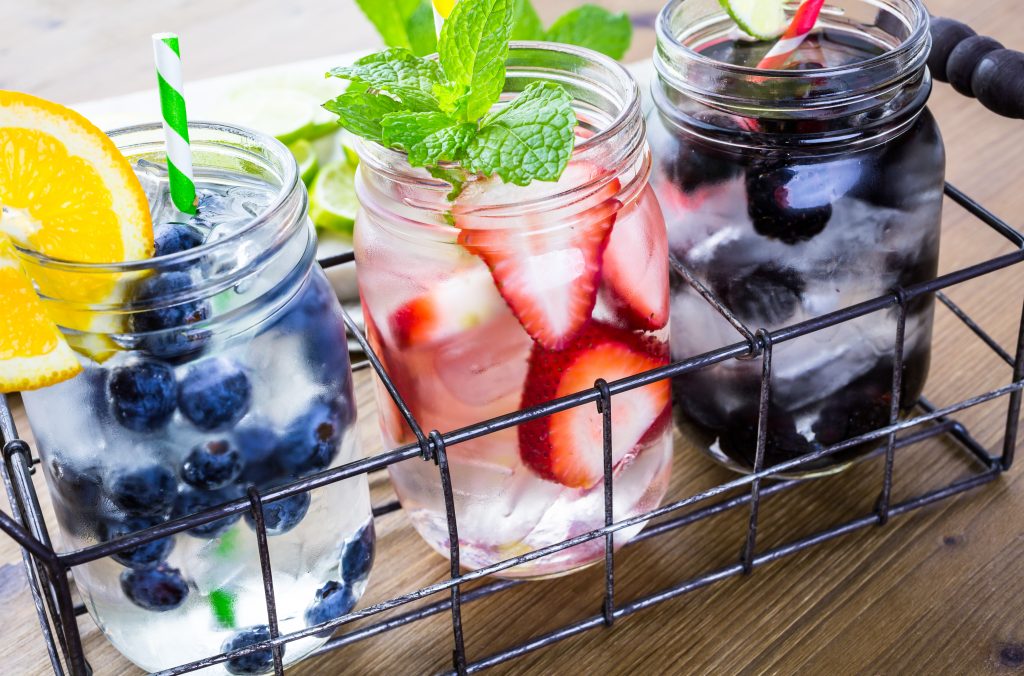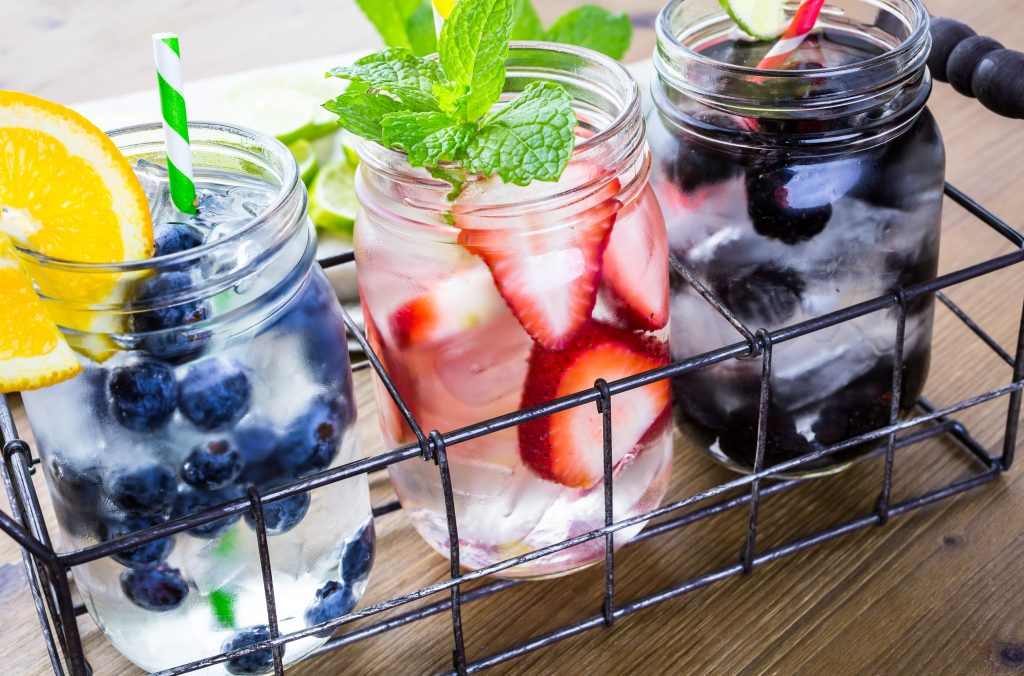 23 Easy Cocktails To Make At Home You Must Try
Rose Sangria
Looking for the ultimate brunch cocktail? Well, this Rose Sangria is sure to impress and please at all of your gatherings. It is boozy fruit in a dangerously drinkable rose cocktail.
A helpful tip: Rose Sangria tastes even better when you make it ahead of time, which is why it is one of the delicious easy cocktails to make at home. So, mix it up, throw it in the fridge, and then relax knowing that you've got your guests covered.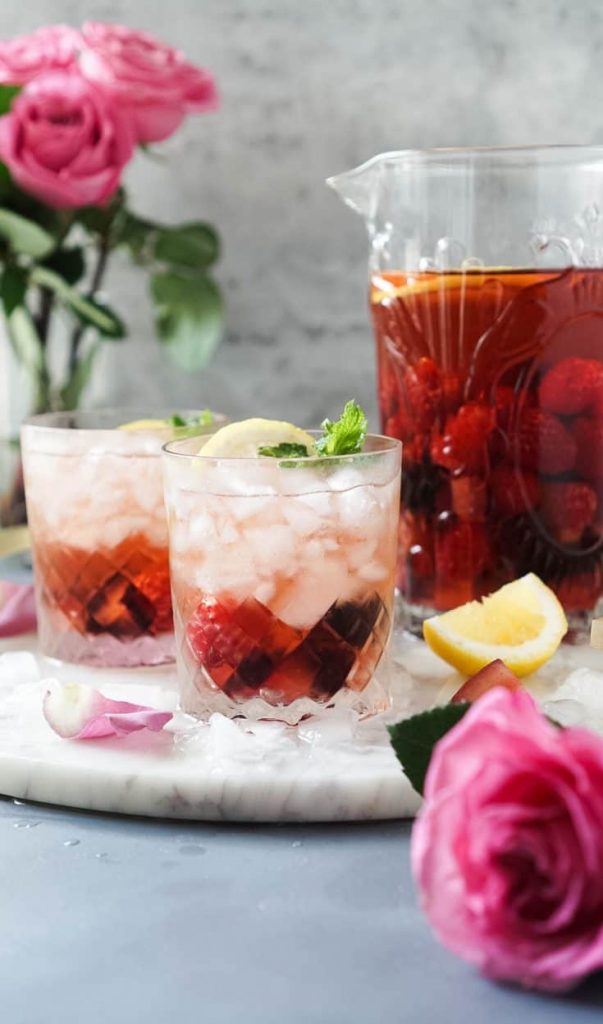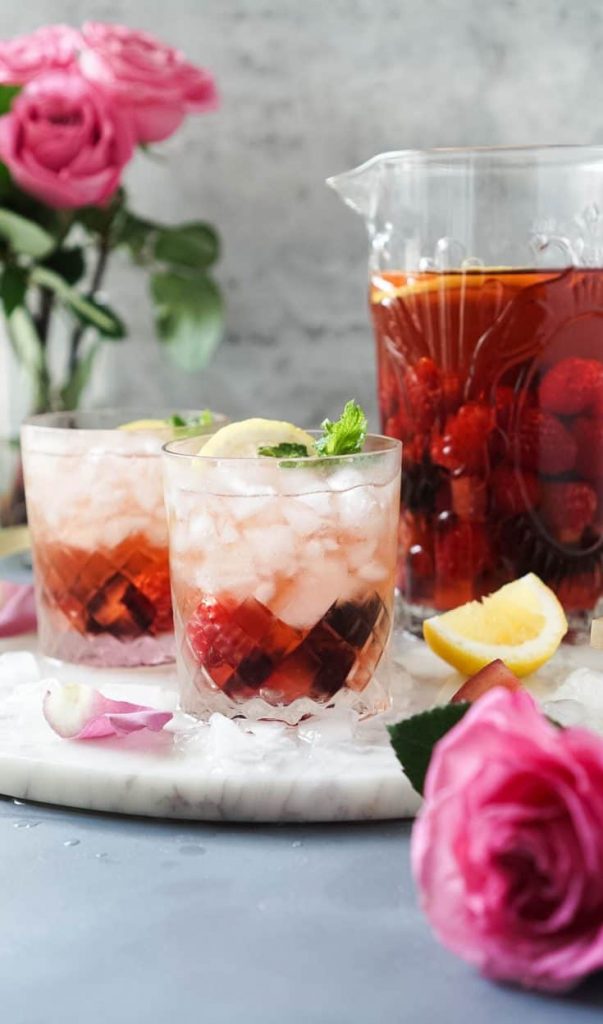 Blueberry Vodka Lemon Spritzer
This is not a lemonade drink, despite having lemon in it. If you want it to be sweeter, you can substitute simple syrup instead of the agave. It is a very light drink, but not overly sweet, which is how this cocktail was designed.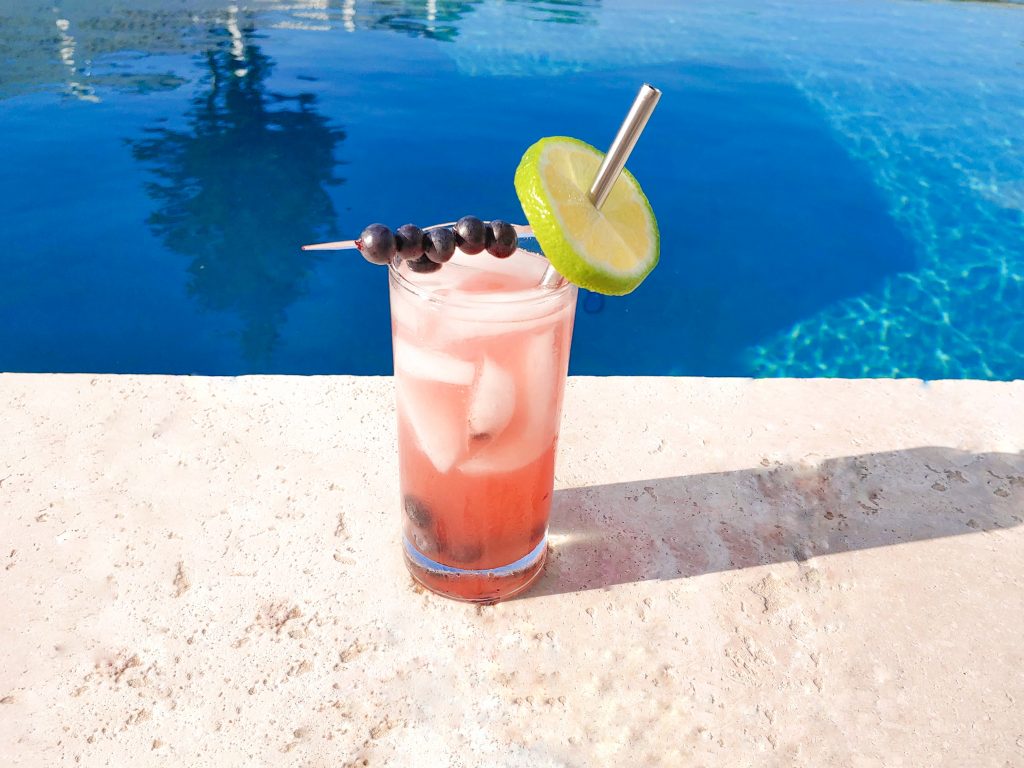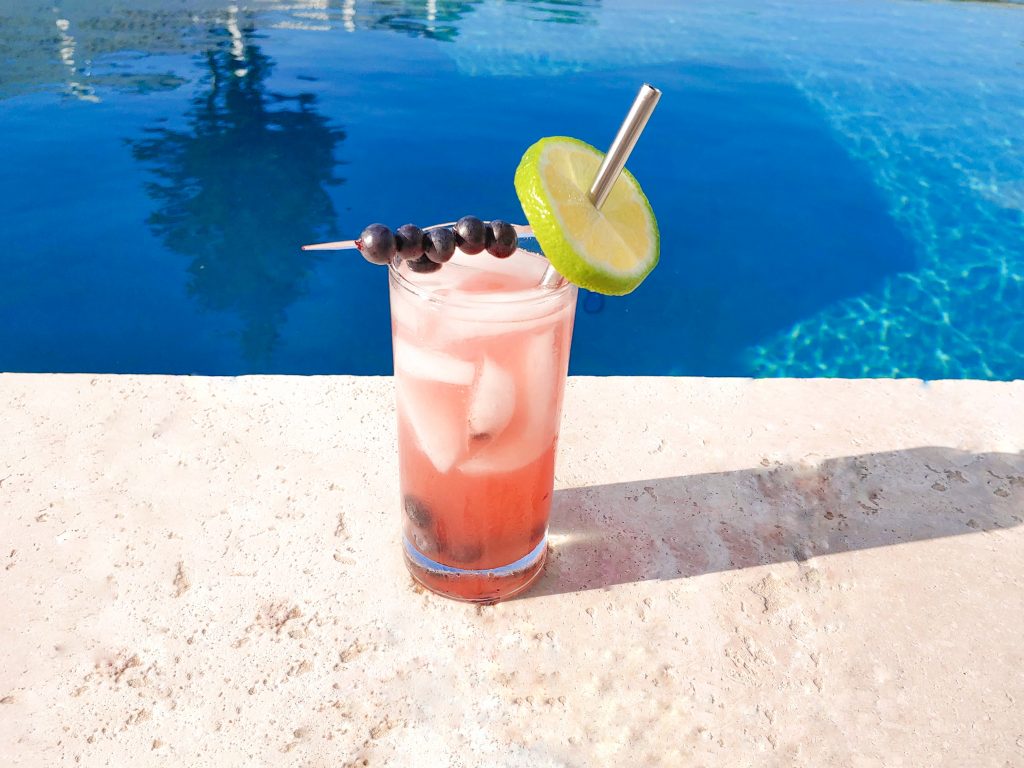 Strawberry Moscow Mule
This refreshing and simple Moscow Mule cocktail is taken to the next level with the addition of muddled strawberries. It is one of the perfect easy cocktails to make involving something most people have in their drinks cabinet – vodka.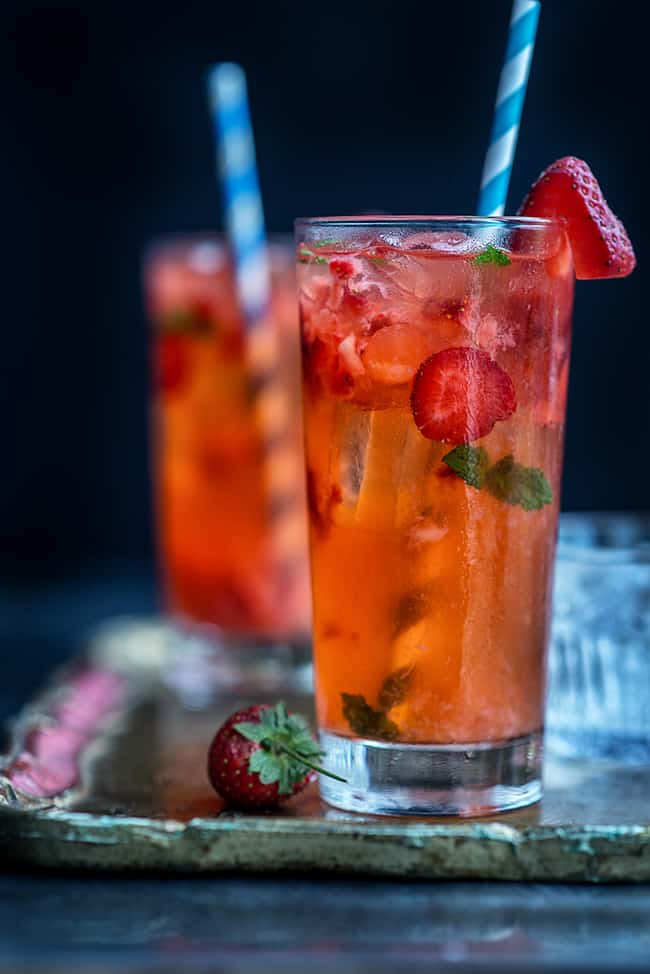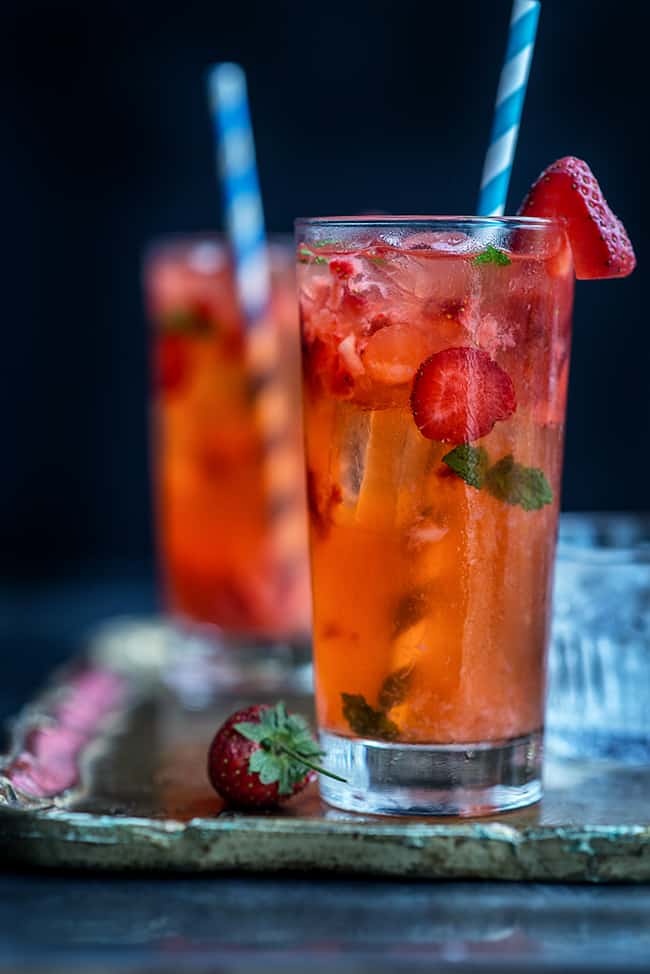 Blueberry Gin Mojito
Nothing says summer like a bright and fresh Blueberry Gin Mojito! Made with juicy blueberries, tangy lemon juice, fresh mint, and Empress Gin, this is the ultimate warm-weather drink! A mojito is definitely one of the easy cocktails to make at home.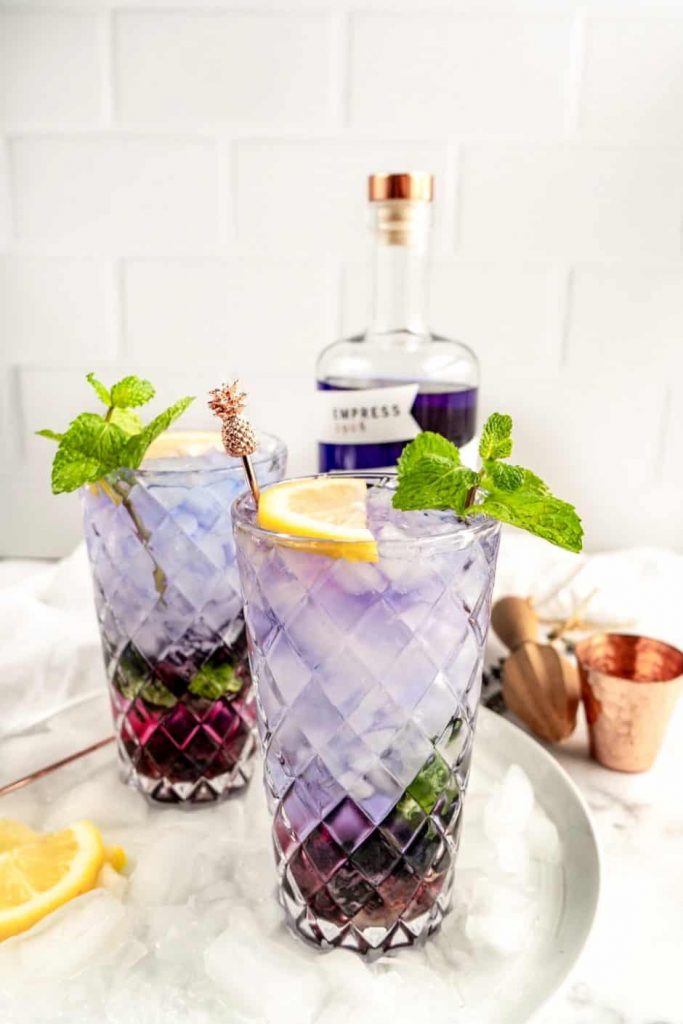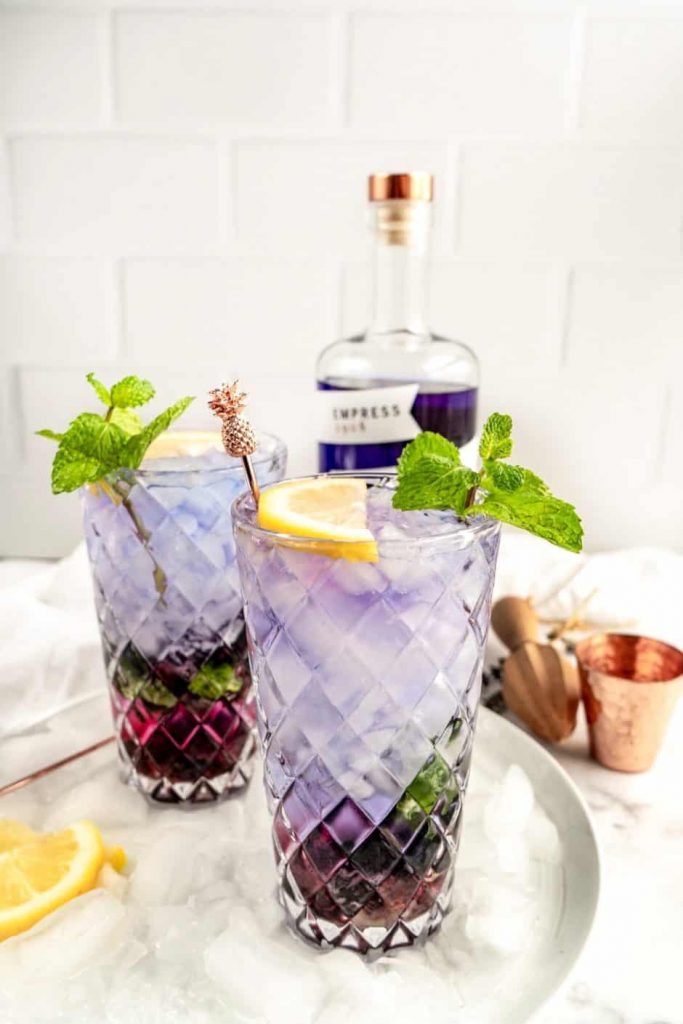 French Kiss
This French Kiss cocktail is a simple and elegant sparkling drink with just the right amount of sweetness and the perfect color. You will fall in love with this delightful cocktail. It is one of the prettiest and easiest cocktails to make at home.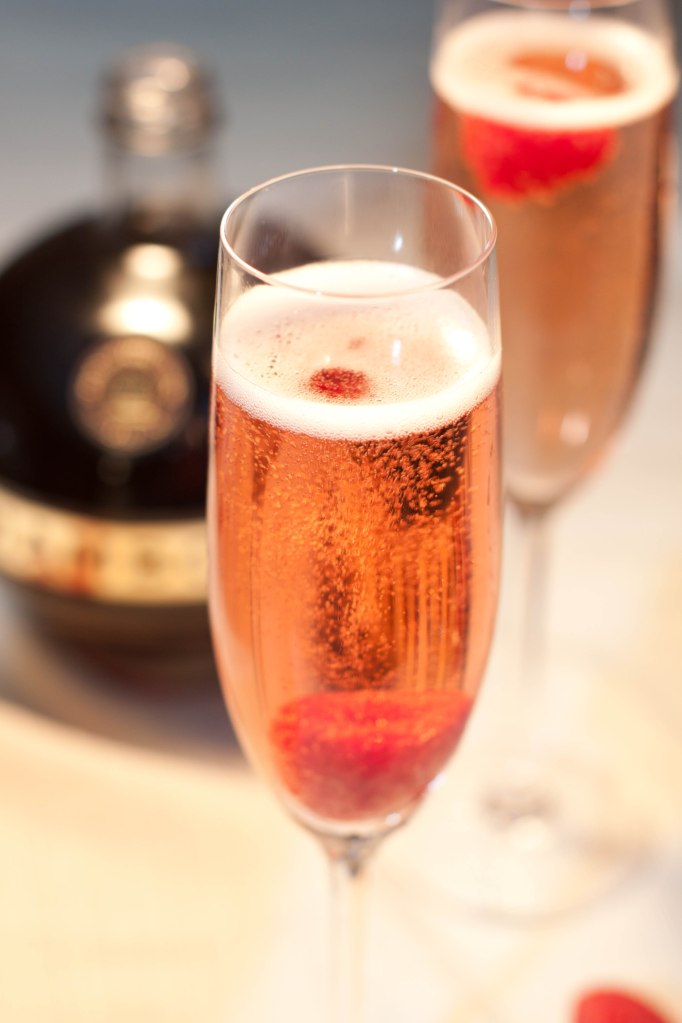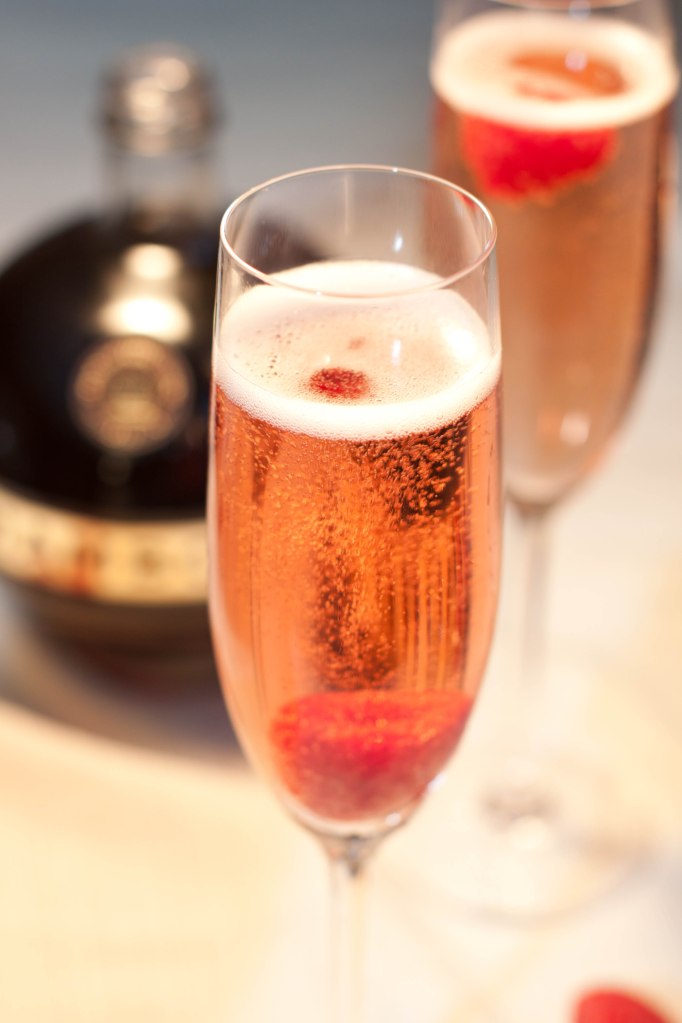 Toblerone Cocktail
The Toblerone cocktail is a creamy alcoholic beverage with rich chocolate flavors. It sounds like the type of cocktail you'd order at a fancy restaurant, but that's far from the truth.
Would you believe me if I told you that you could make this cocktail from scratch in just a matter of minutes? In fact, all it takes is a mere 10 minutes and you're done!
This is one of the more decadent easy cocktails for home.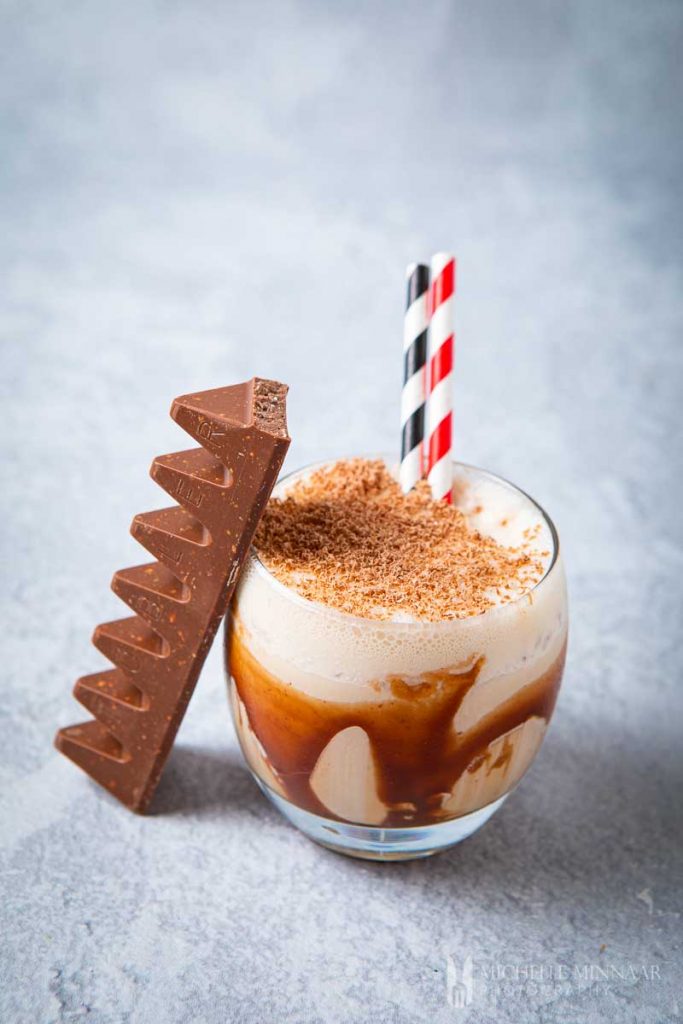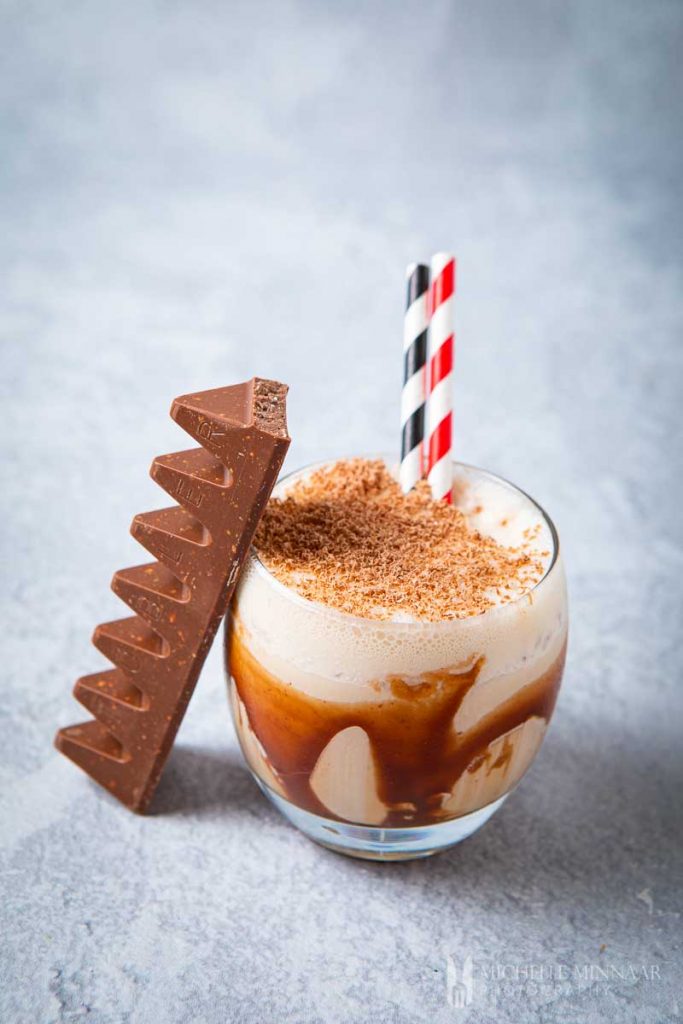 Easy White Wine Spritzer
Nothing beats the first cold sip of a white wine spritzer. Cold, crisp, and 100% refreshing. One of the very easy cocktails to make at home with only 3 simple ingredients. It is perfect for a delicious afternoon or cocktail party sipper.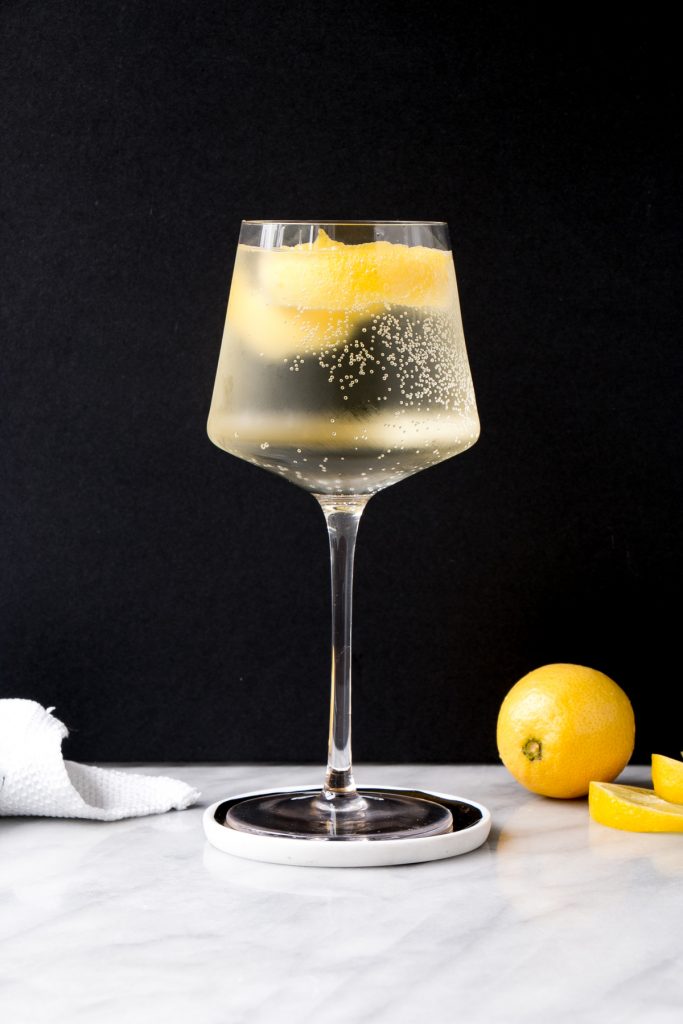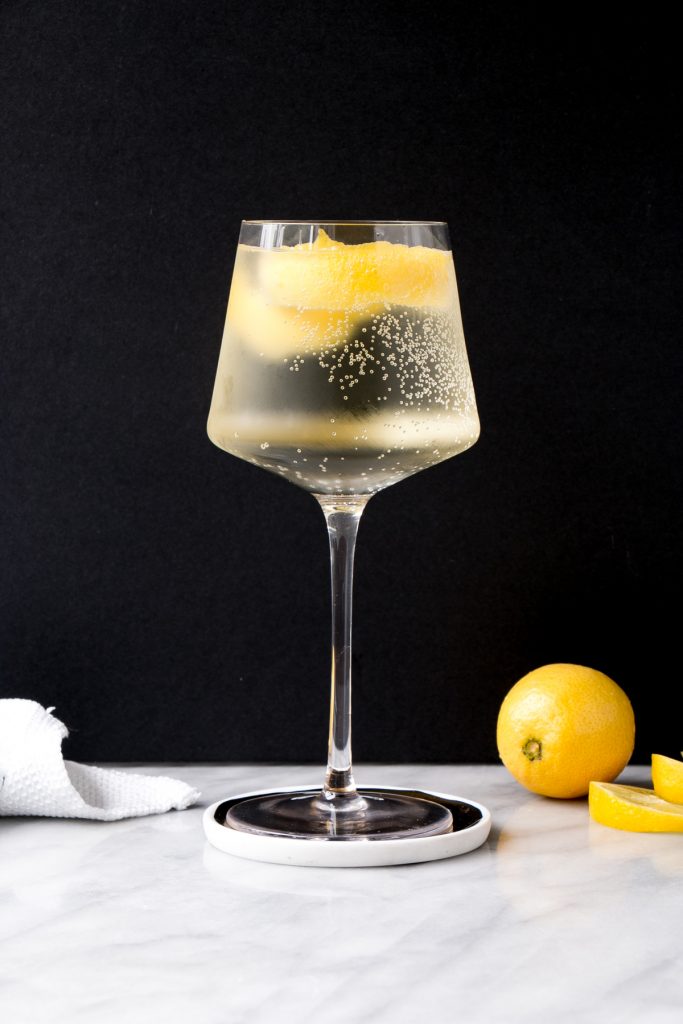 Blood Orange Gin & Tonic
This Blood Orange Gin & Tonic is a refreshing and seasonal spin on a classic G&T! This gin and tonic recipe is bright and naturally pretty thanks to blood orange juice.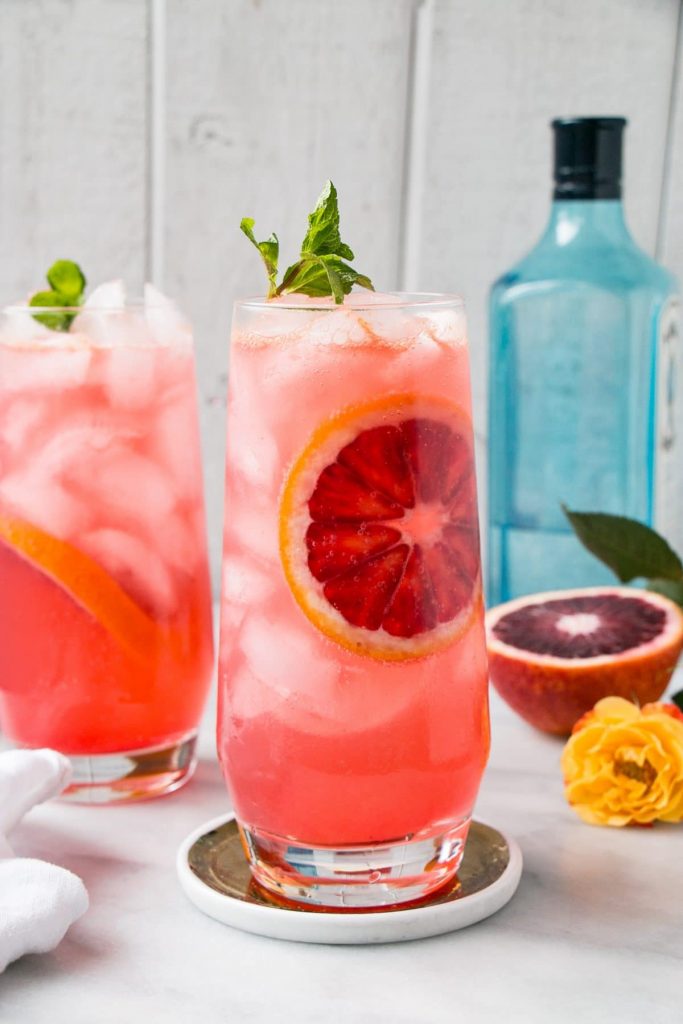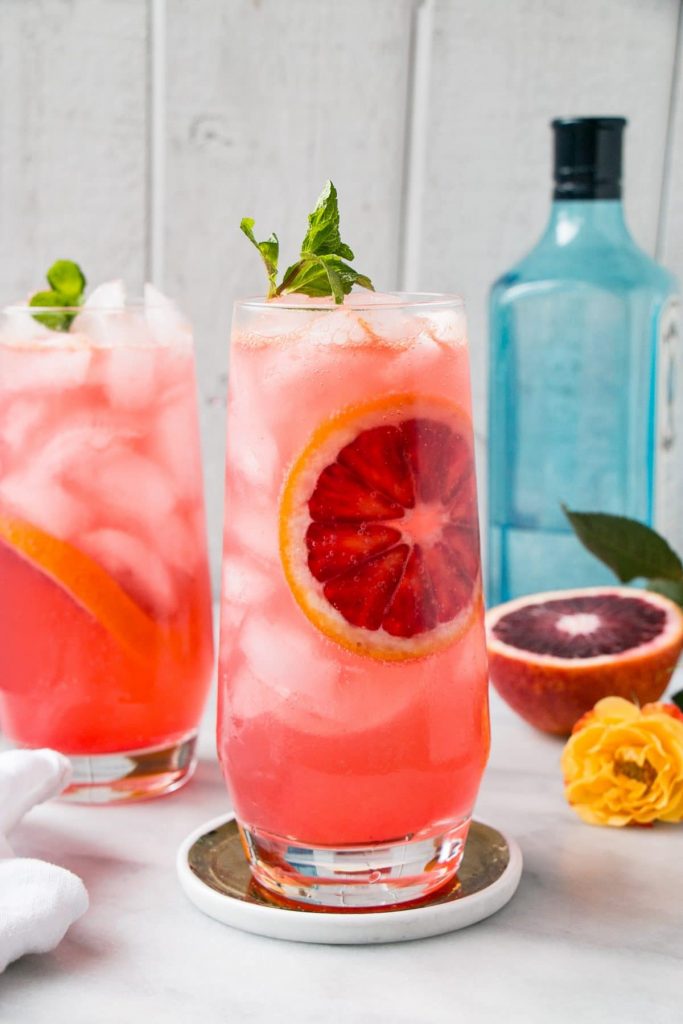 Pineapple Margarita With Raspberry Sauce
Are you a margarita lover? Well, get ready to have a new favorite variation on this classic cocktail! It is a delicious margarita with a twist. You will love the pineapple pulp in this delicious cocktail as well as its cheerful coloring.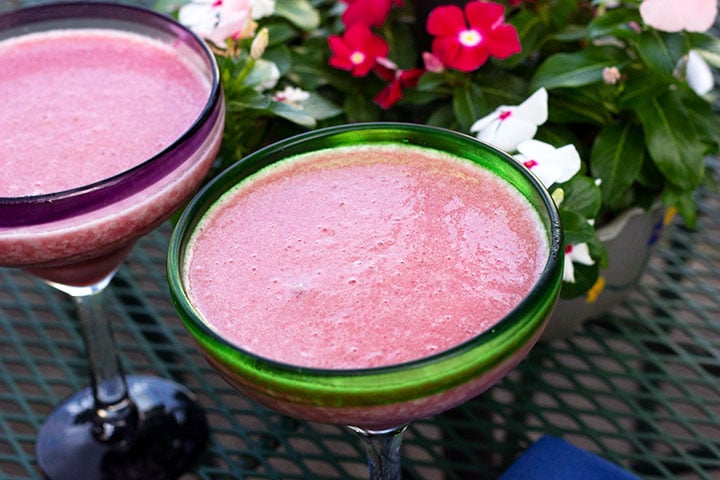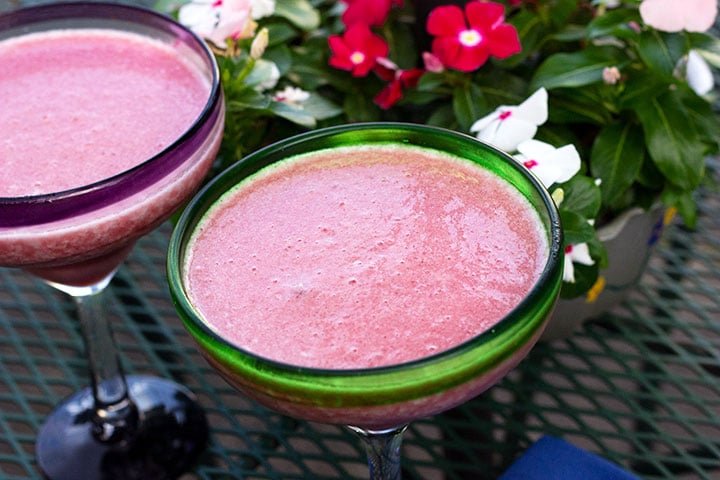 Dark 'N' Stormy
This Dark 'N' Stormy cocktail is simply the best cocktail ever! It looks impressive and tastes amazing!
Just 3 ingredients and a glass full of ice are needed for this spicy refreshing cocktail! This is one of the more intriguing and alluring homemade cocktail recipes.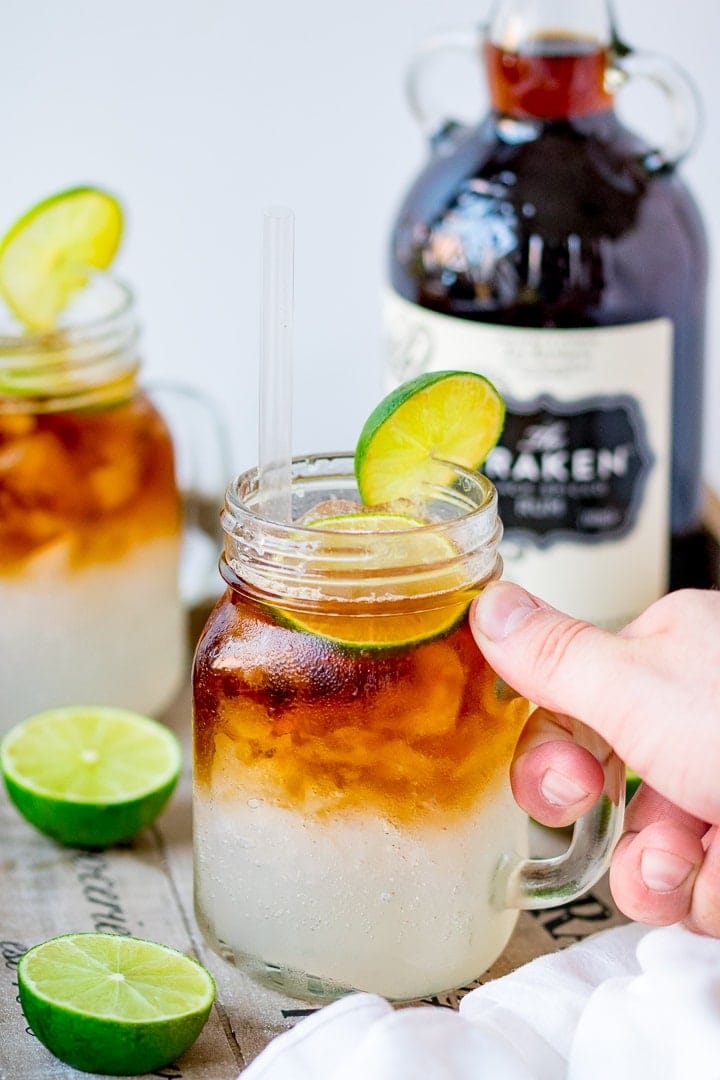 Malibu Bay Breeze
Another amazing cocktail that is made with only 3 ingredients: Malibu, pineapple juice, and cranberry juice.
The Malibu Bay Breeze is sweet, fruity, and very refreshing. Searching for a fun way to use that Malibu rum you have in the cabinet? This is your answer!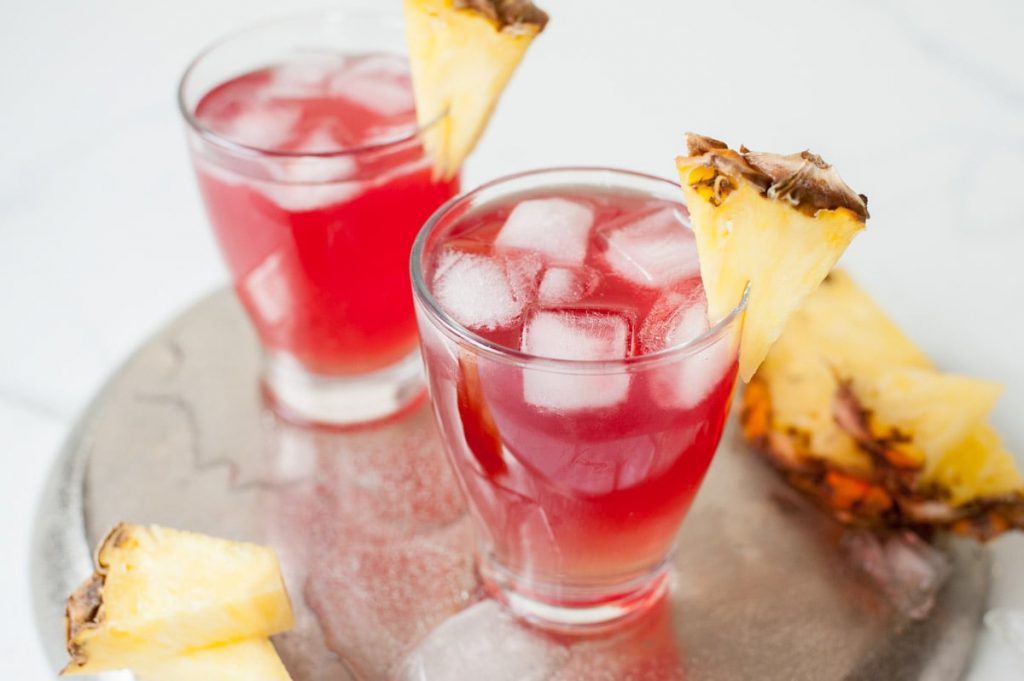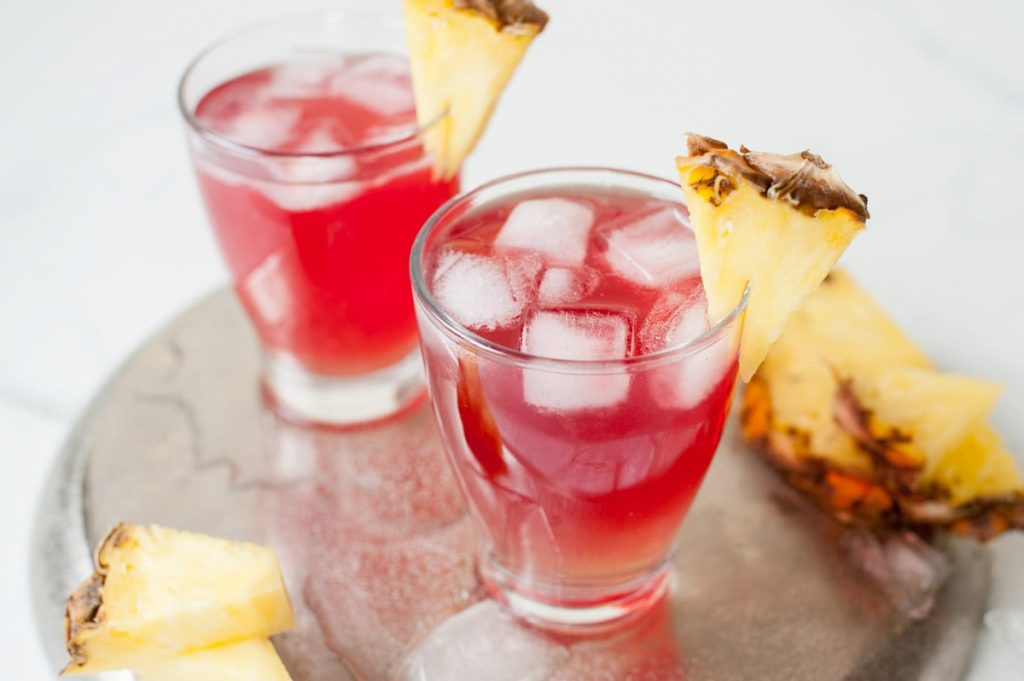 Candied Martini Lemon Cocktail
Ready for a blast from the past?! This recipe brings back the Lemonhead theater candy which is still readily available! You will flip over this Candied Martini Lemon Cocktail.
You can't help but smile when you see this bright yellow cocktail.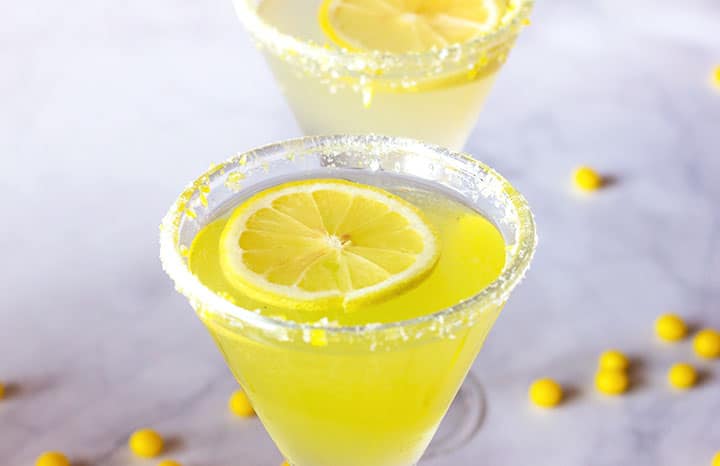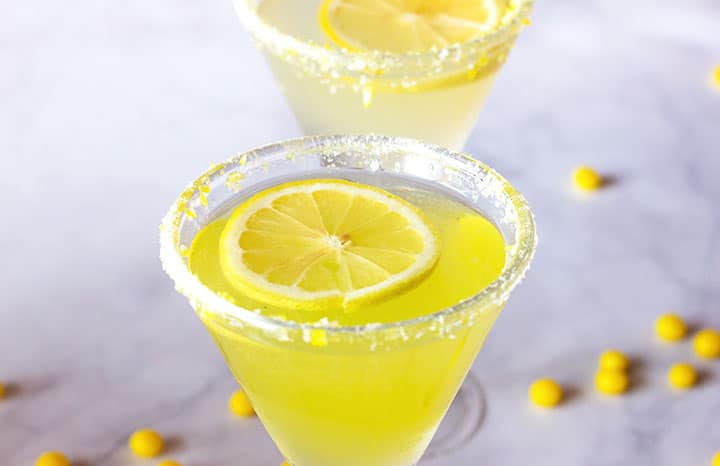 Good Ol' Whisky Ginger Cocktail
Stuck in a 'beer or wine' rut? This exciting cocktail is certain to shake things up for you! The cool thing is you don't need any special equipment or skills– just pour, mix and enjoy.
This is one of the more low-maintenance and laid-back easy cocktails to make at home.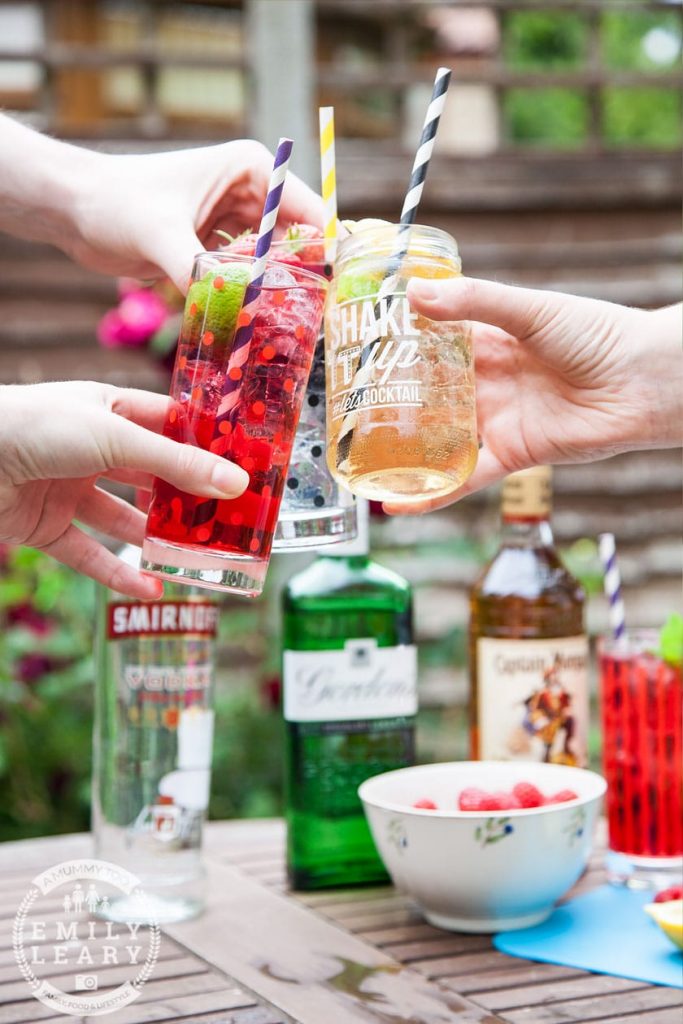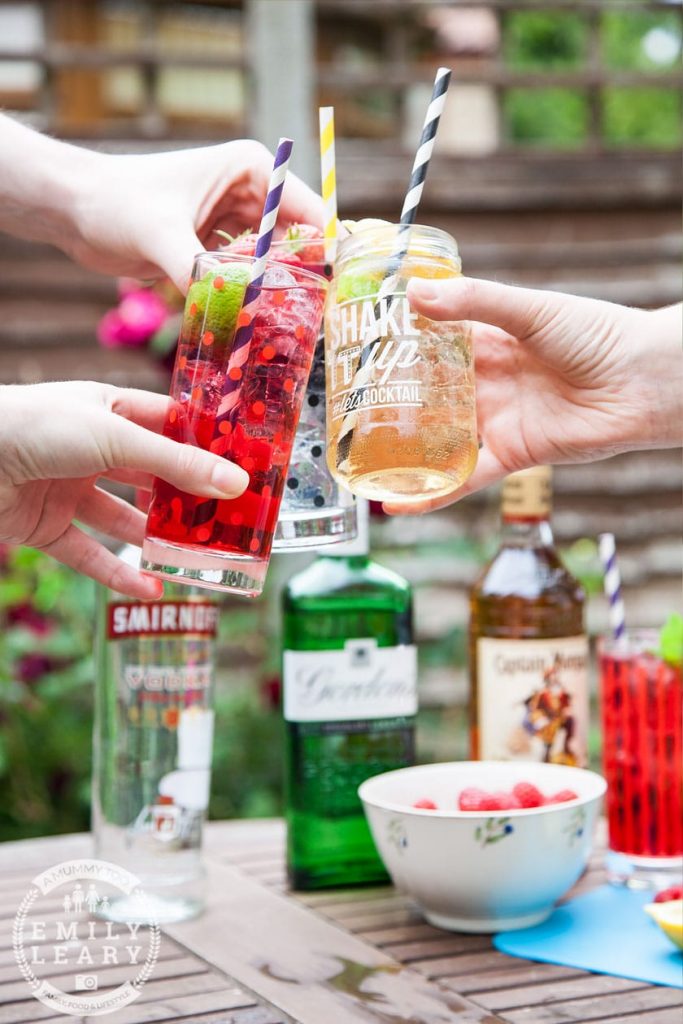 Light & Fresh Cucumber Mojito
Unwind with this easy 5-ingredient cucumber mojito. This perfect cocktail has a subtle taste of cucumber, a hint of mint, and the bright flavor of fresh limes.
It is one of the easy drinks to make for any occasion.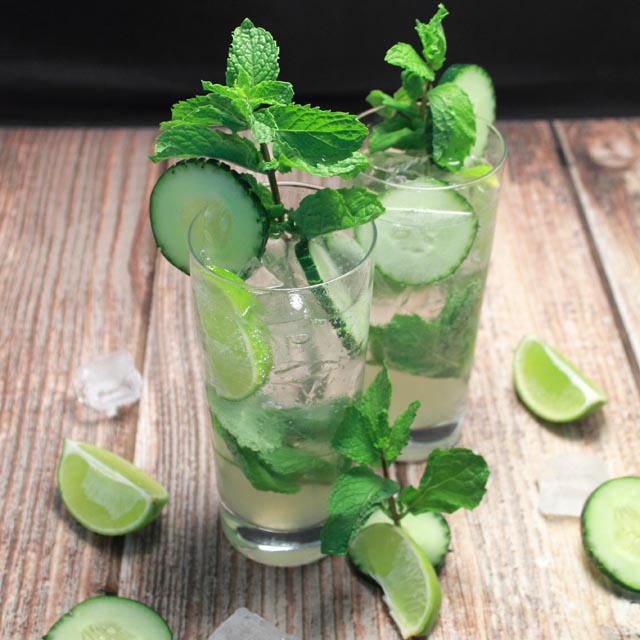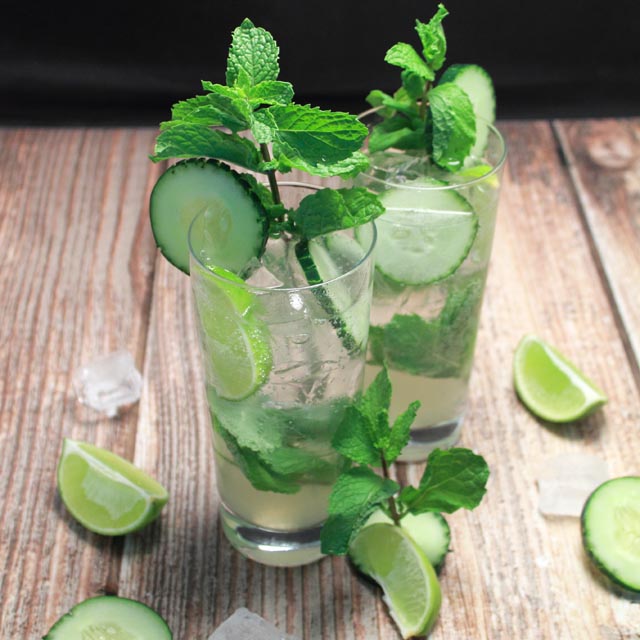 Strawberry Mango Margarita
Strawberry Mango Margarita is a fruity, refreshing margarita that is perfect for a warm day spent soaking up the sun poolside.
Escape to a vacation oasis with this tasty cocktail all while being in your own backyard.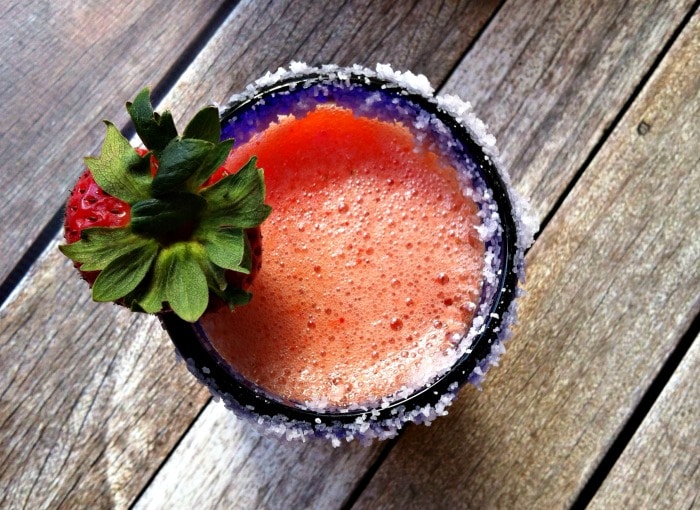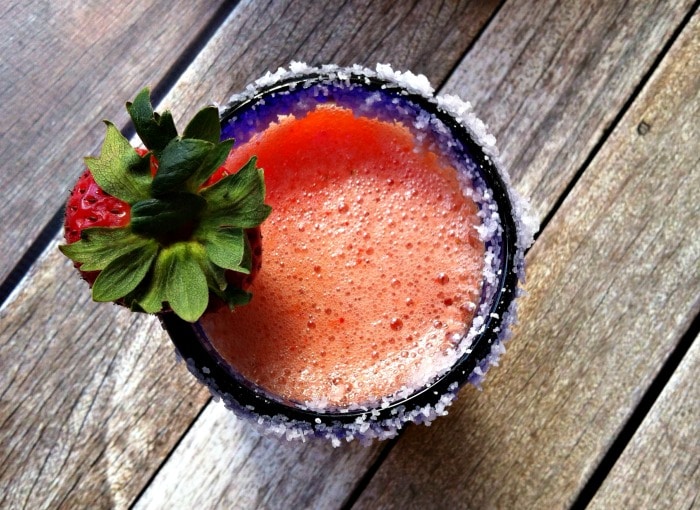 Loquat Vodka Cocktail
Looking for a sophisticated and slightly less common cocktail? Well, you've hit the jackpot with this lovely drink! This cocktail recipe is made with loquat syrup, lemon juice, vodka, and sparkling water.
You will definitely want to share this one with family and friends. This one feels like the secret weapon among the easy cocktails to make with vodka.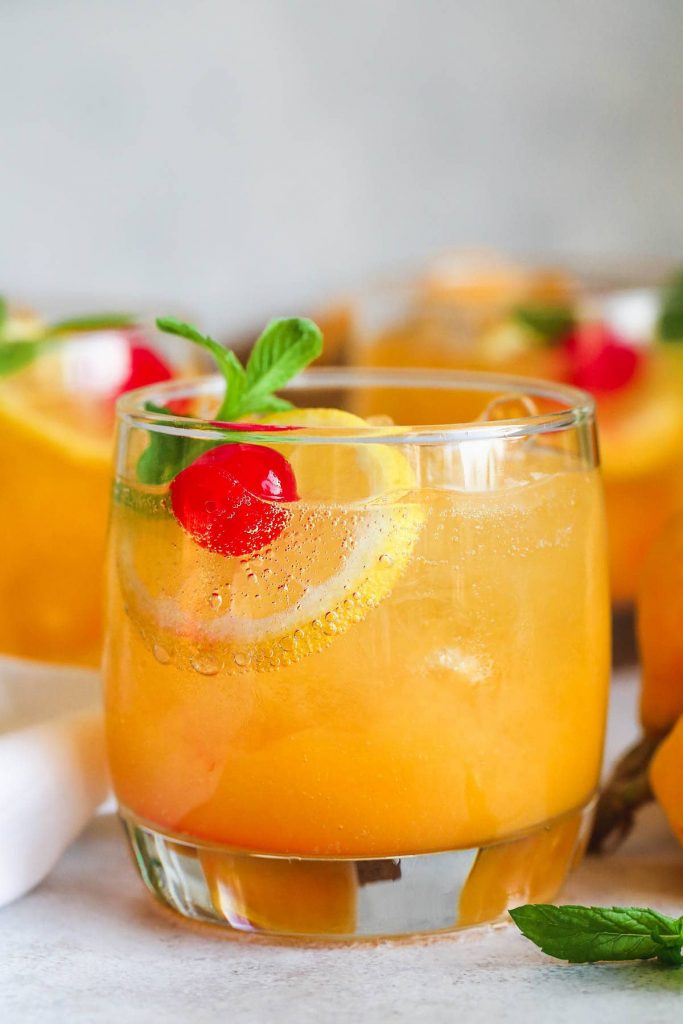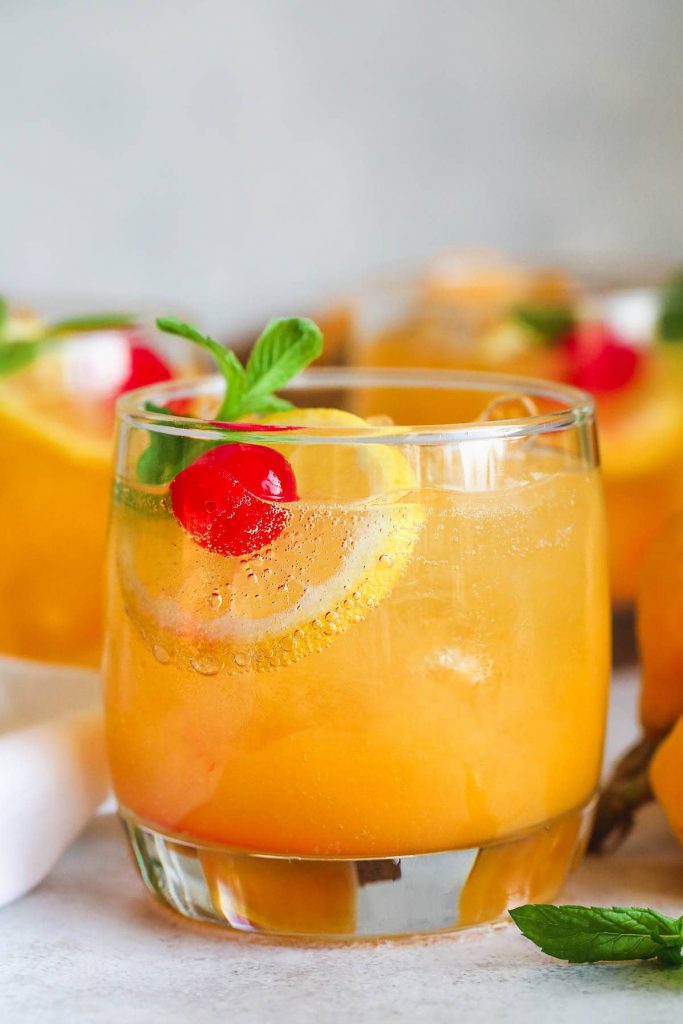 Bee's Knees Cocktail
Desire simple elegance in your libations? I've got you covered with this next cocktail.
The Bee's Knees Cocktail tastes phenomenal and is just a simple mix of only 3 ingredients that (I'm guessing) most of us always have in the house: gin, lemon, and honey.
It features a unique mixture of sweet, sour, and juniper berry/piney.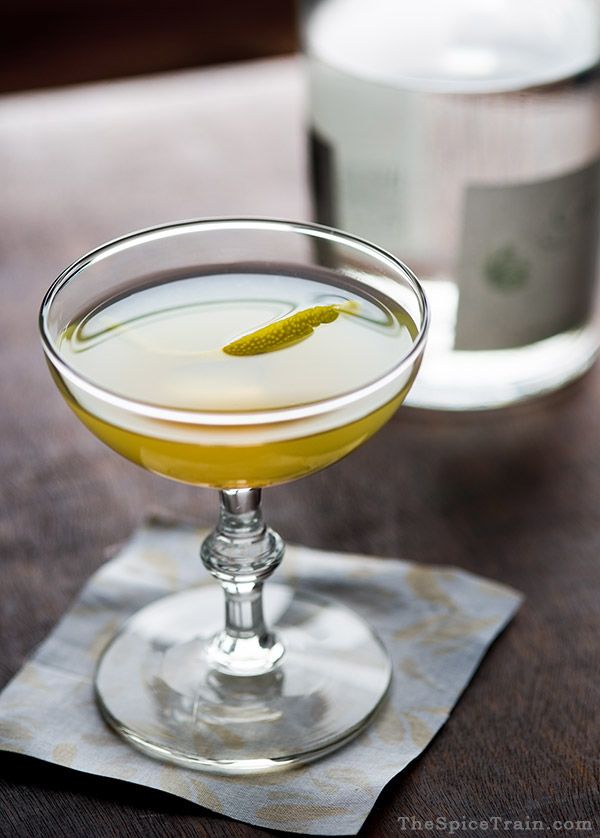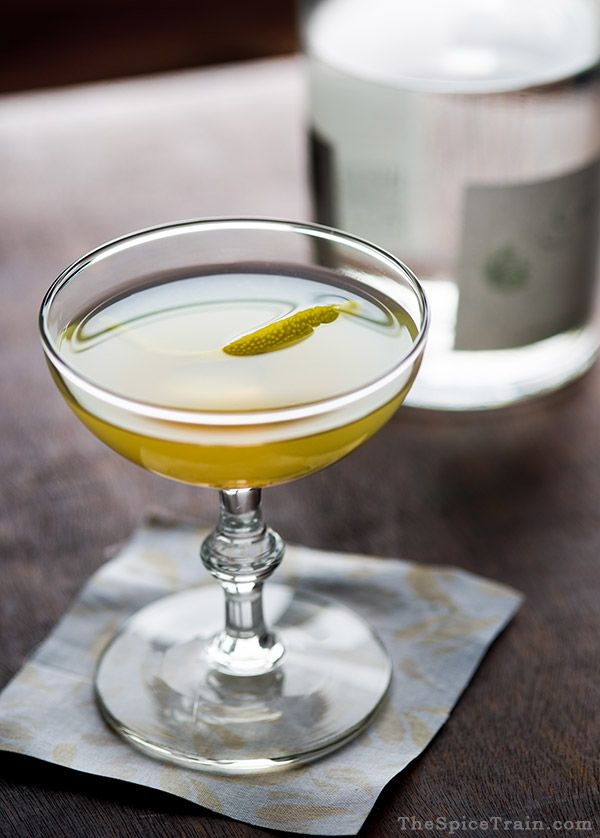 Limoncello Spritz
Limoncello is a blast of happiness in the dead of winter and bubbly joy in the middle of summer!
A Sicilian recipe from over 100 years ago, it's a combination of vodka, lemons, and sugar that blends into a sharp, sweet liqueur.
It's perfect straight up, on the rocks, over ice cream, or, as here, paired with every liqueur's favorite +1, Prosecco.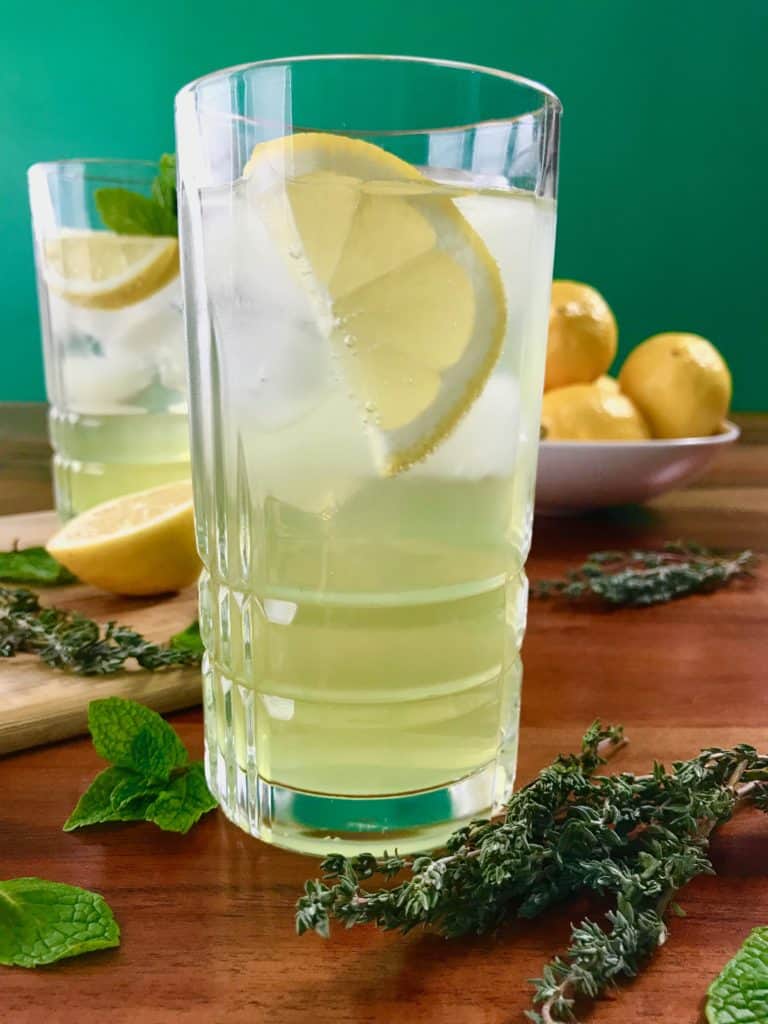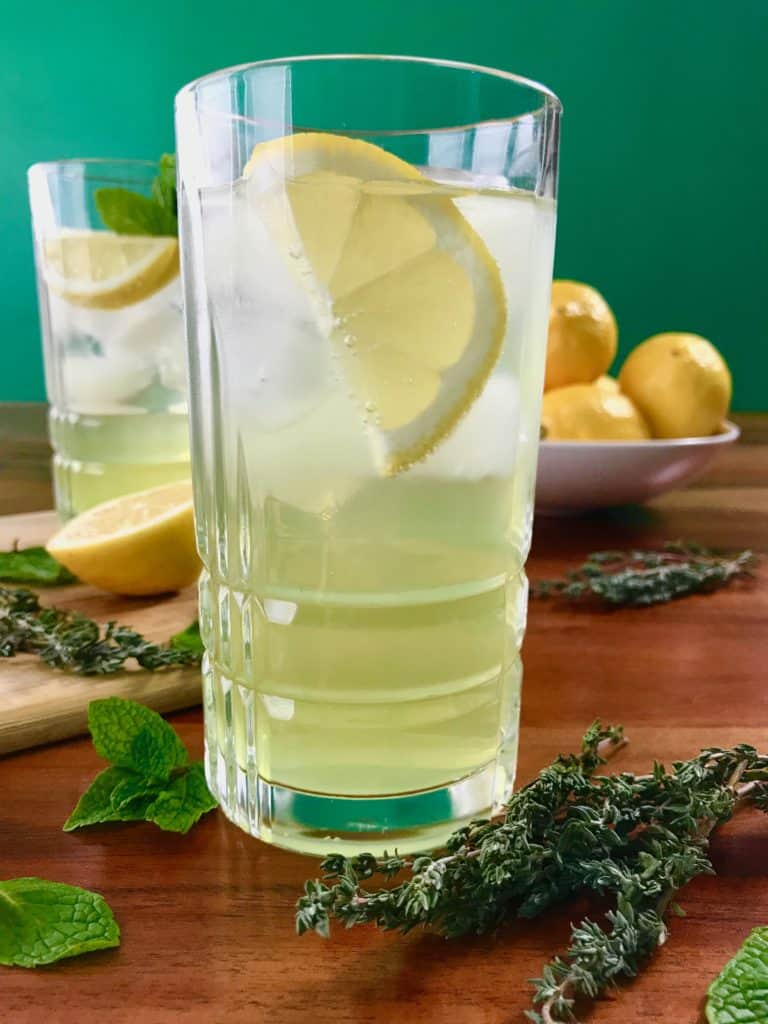 Fresh Citrus Margarita
Looking for a margarita recipe with crisp and tart citrus flavors? Well, then this Fresh Citrus Margarita is going to be your new signature drink!
You won't find any neon bottled margarita mixer in this drink – none of those additives or highly processed ingredients are here. Just a mix of three types of citrus (orange, lime, and lemon), a couple of other ingredients, and a blender are needed.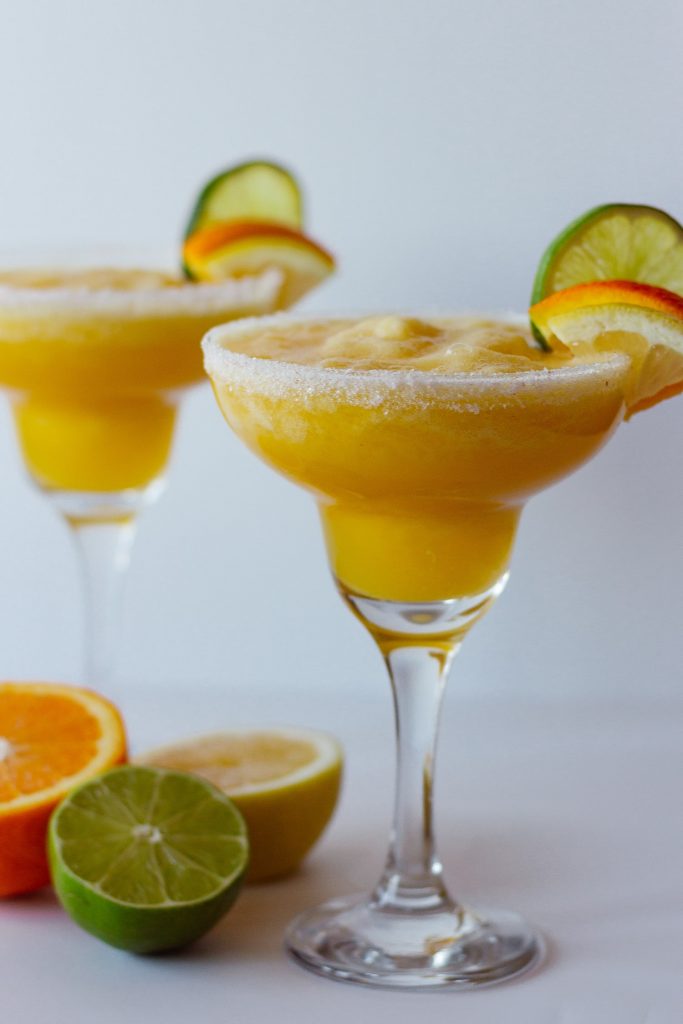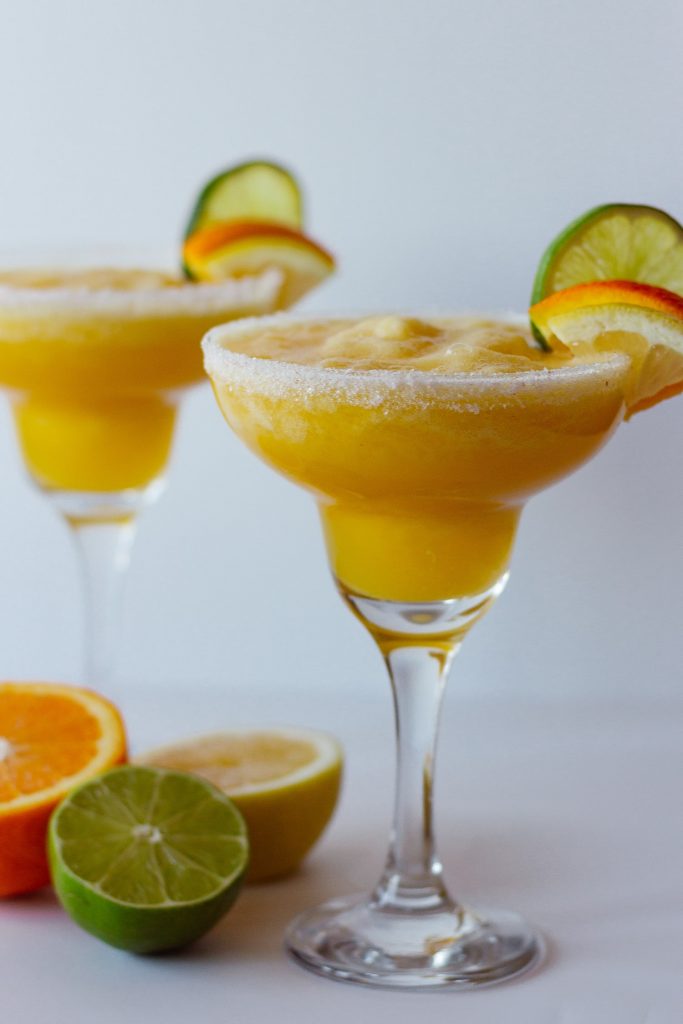 Pink Grapefruit Cocktail With Rosemary
My Pink Grapefruit Cocktail is picture-perfect with its pink color and rosemary garnish. It is so yummy and would be a great choice for a girl's night!
It is simple to make with a tart and sweet taste with a hint of rosemary. You will agree this is one of the best easy DIY cocktails!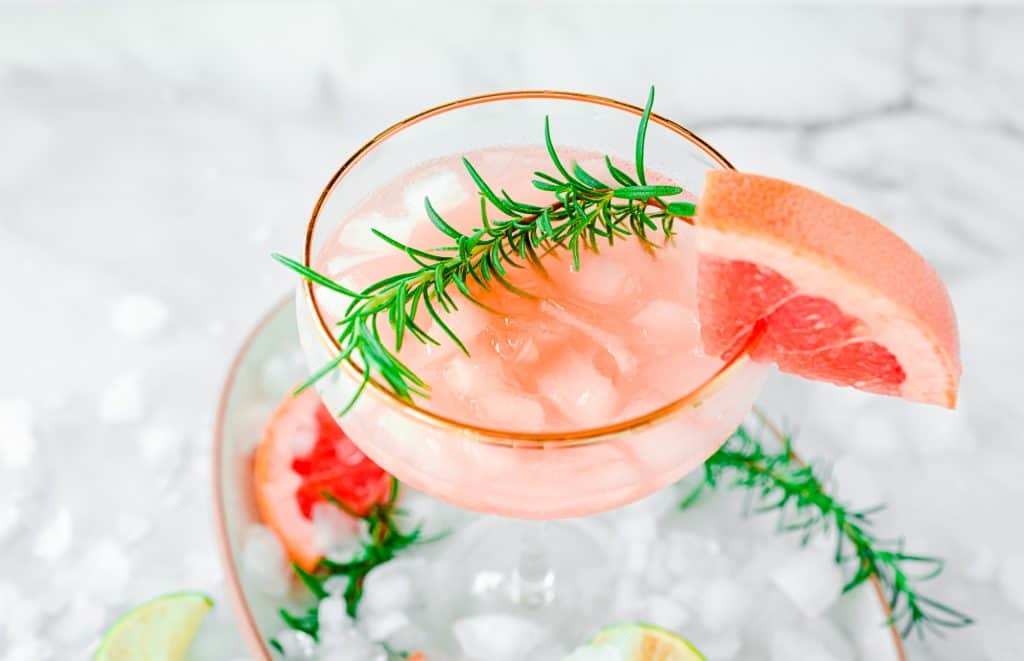 Frozen Watermelon Margarita
One of the most delicious drinks to make at home to cool off in the summer is the Frozen Watermelon Margarita. It is tasty and refreshing, perfect for relaxing by the pool.
Made with fresh watermelon, ice, tequila, and lime juice, you will adore this pretty, pink drink! Blend all the ingredients together, then enjoy. It is that easy!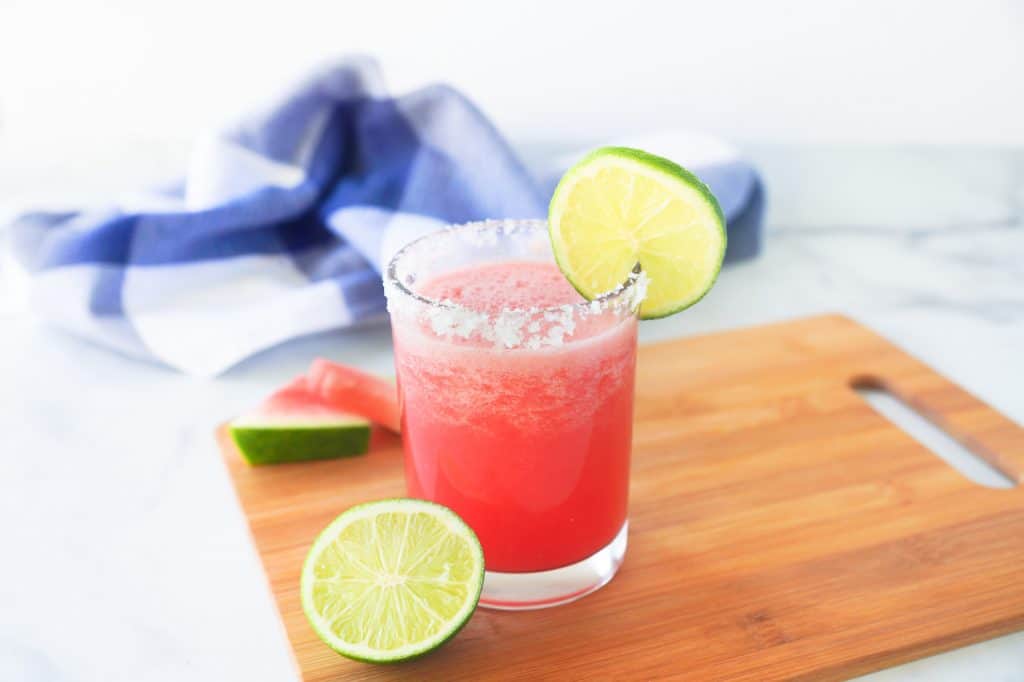 Mulled Wine
Need an easy cocktail drinks recipe for the holiday season? Mulled Wine (or Gluhwein) is a classic drink that will bring to mind European Christmas markets.
This festive drink is full of flavor and spices. You'll love the hints of orange, cranberries, cinnamon, and cloves all mixed with your favorite dry red wine.
This is one of the best easy cocktails to make in bulk for a holiday party.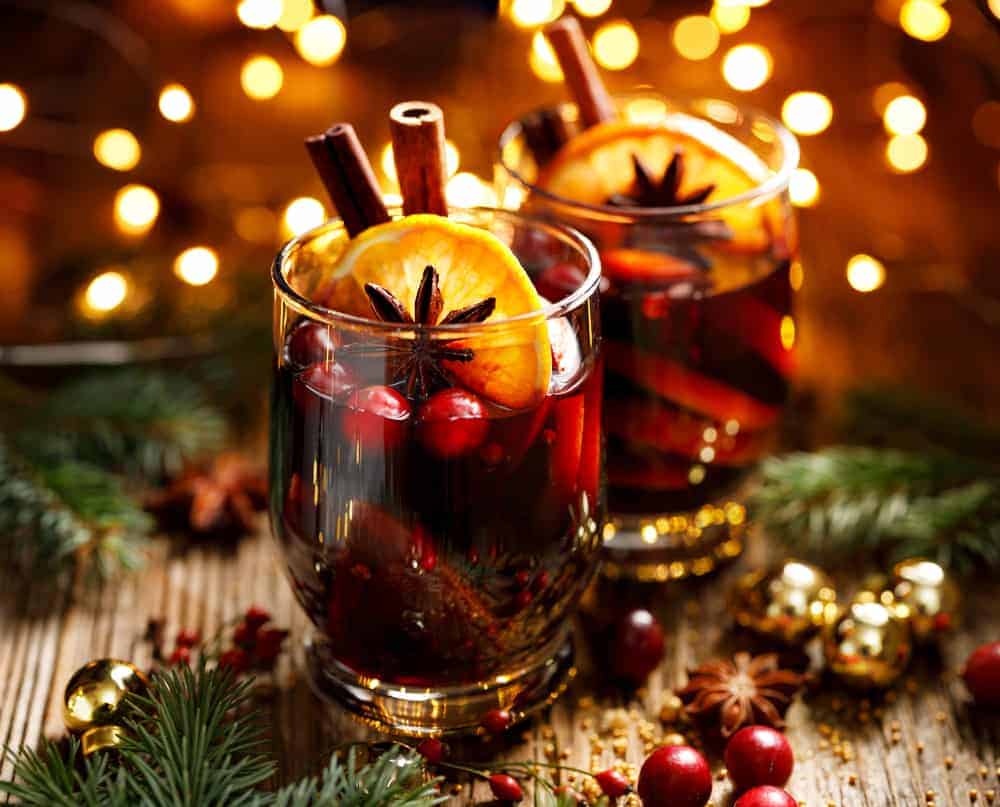 As you can see, there are many options when it comes to easy cocktails to make on your own and you can likely get started today!
Just remember to use fresh ingredients, stick to the recipe the first go around, and shake it up for at least 30 seconds.
I hope these cocktails are the highlight of your next party! Cheers to love, health, and happiness!