This vegan vanilla frosting recipe is so easy and delicious! It is the perfect vanilla icing for all of your baking needs!
The thing I like about making this vegan vanilla frosting is that it takes only a few minutes to make and only uses four ingredients!
It is a versatile and all-purpose frosting that is perfect for decorating cookies, cupcakes, cakes, loaves and for all of your baked good needs!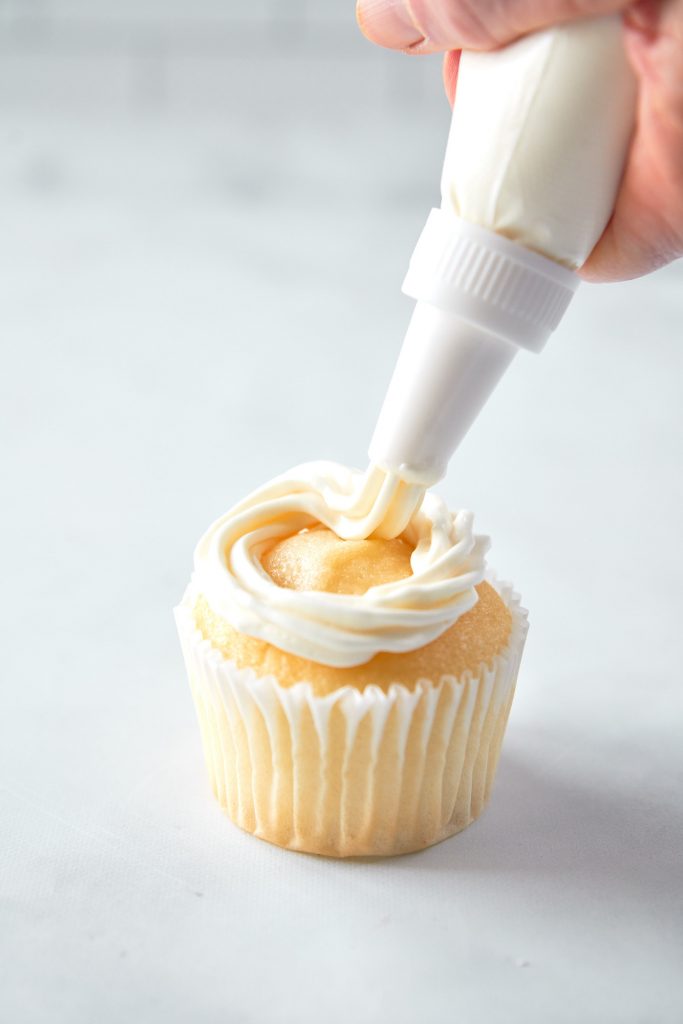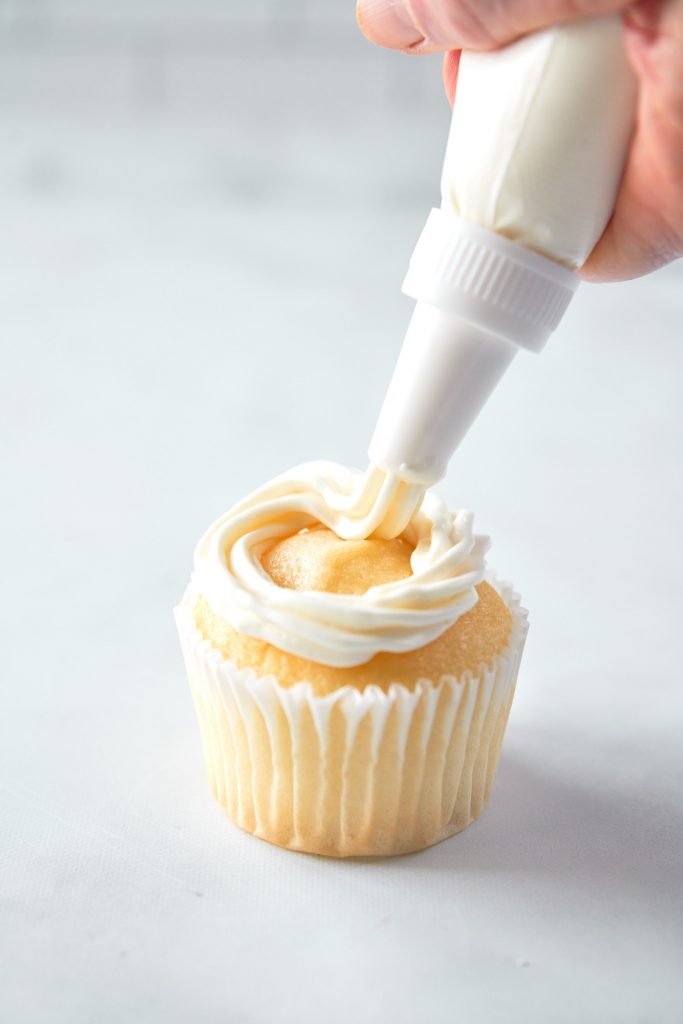 I love using it as a topping for my Vegan Vanilla Cupcakes but you can use it on anything you want! Chocolate cakes, carrot cakes, whatever your heart desires!
Of course, this vegan vanilla icing doesn't contain any dairy, butter, or cream! Yet the end result is creamy and delicious and perfect for topping any desserts with.
There are also many variations that you can do in order to make a versatile vegan vanilla frosting that you can use on all sorts of different desserts.
I hope you enjoy this recipe for easy vanilla frosting. I am confident that it will become a pantry staple for you!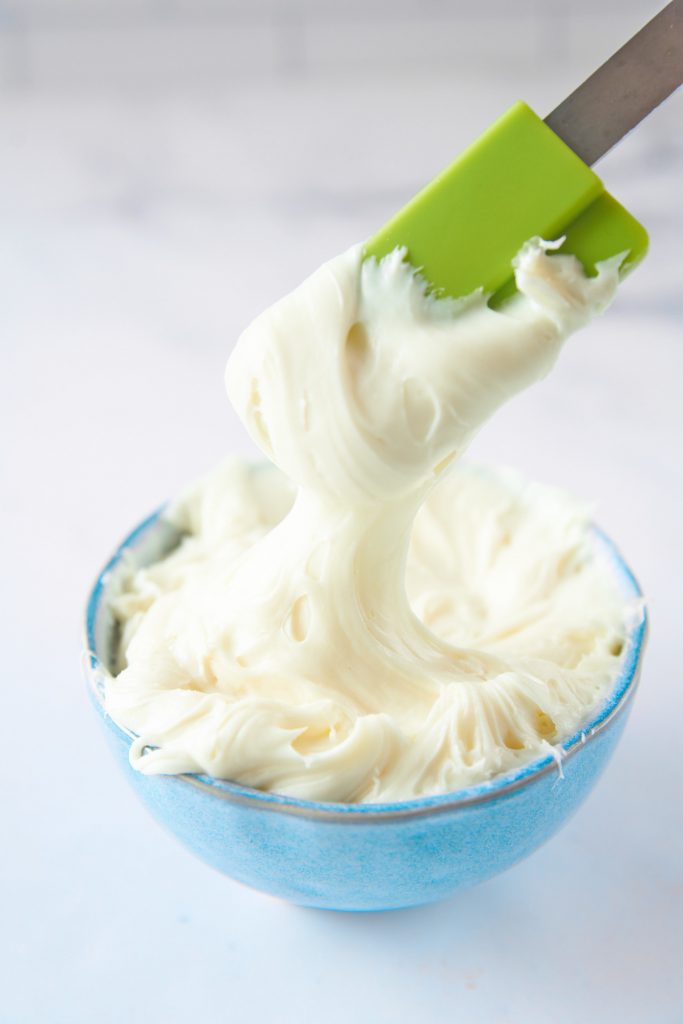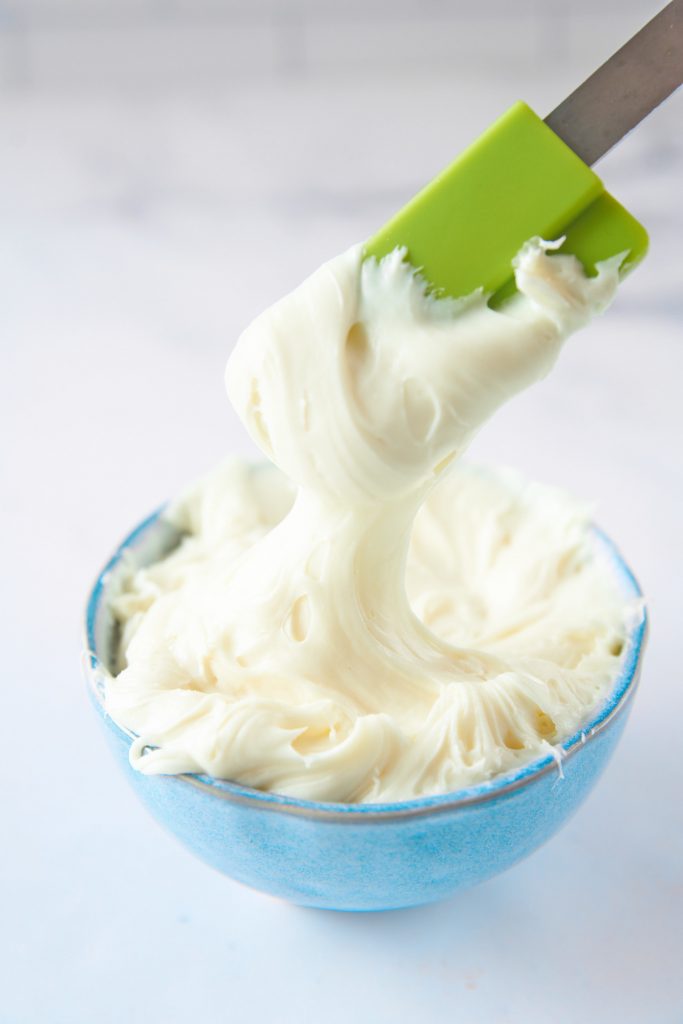 How To Make Vegan Vanilla Frosting
As I said above, making this vegan vanilla icing is super easy and uses just 4 ingredients!
That being said, you will want to use a hand mixer or an electric mixer in order to beat the icing. Doing it with a simple whisk won't be enough to get the stiff peaks necessary for icing a cake or cupcakes!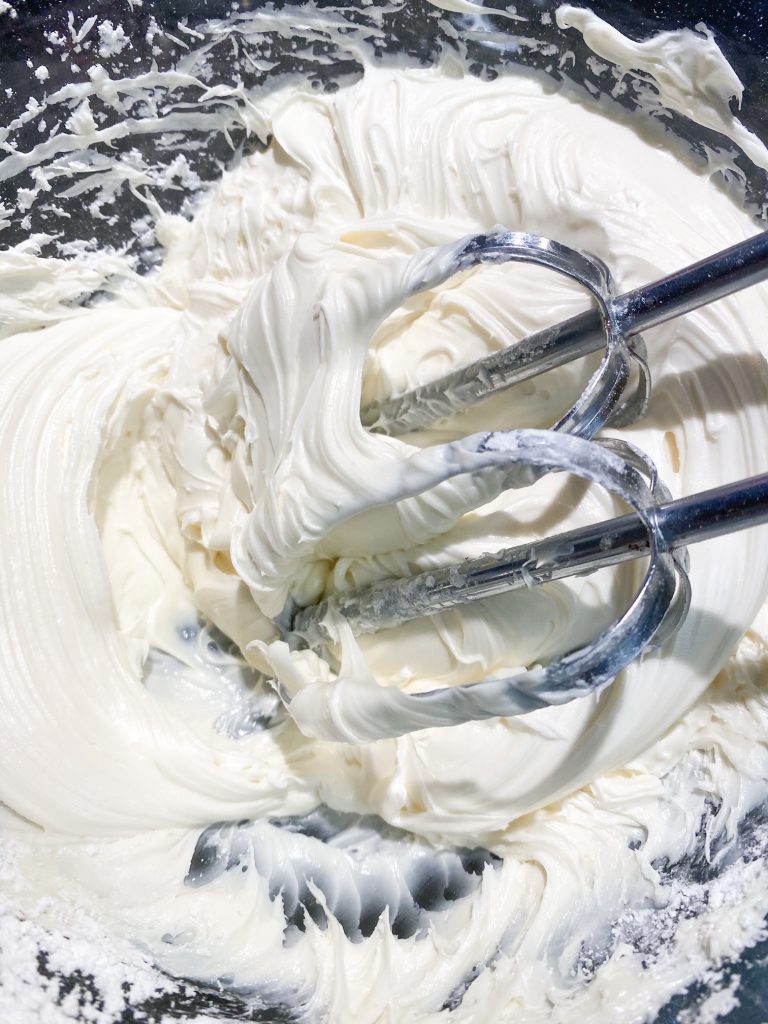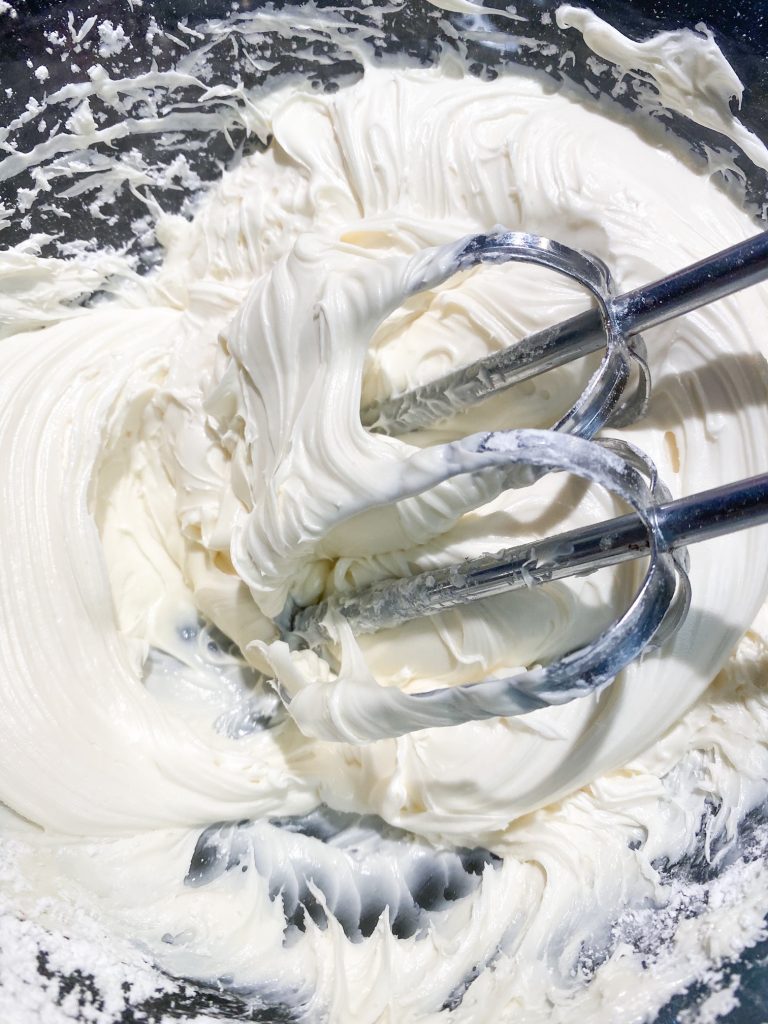 In a large bowl, you want to cream the vegan butter with an electric mixer on high speed until light and fluffy and peaks start to form.
You can use sticks of vegan butter or margarine, use it from a tub of margarine, or make your own Vegan Butter for this recipe.
Next, slowly add in the sugar, vanilla non-dairy milk, and vanilla extract until combined.
I love using vanilla non-dairy milk for this recipe as it adds an extra depth of flavor, but you can use plain or unsweetened too and adjust the sugar content to taste.
Continue to beat the vegan vanilla frosting with an electric hand mixer for 2-4 minutes until stiff peaks form and the frosting is smooth.
And there you go! You are all done! That is how easy it is to make non-dairy vanilla frosting!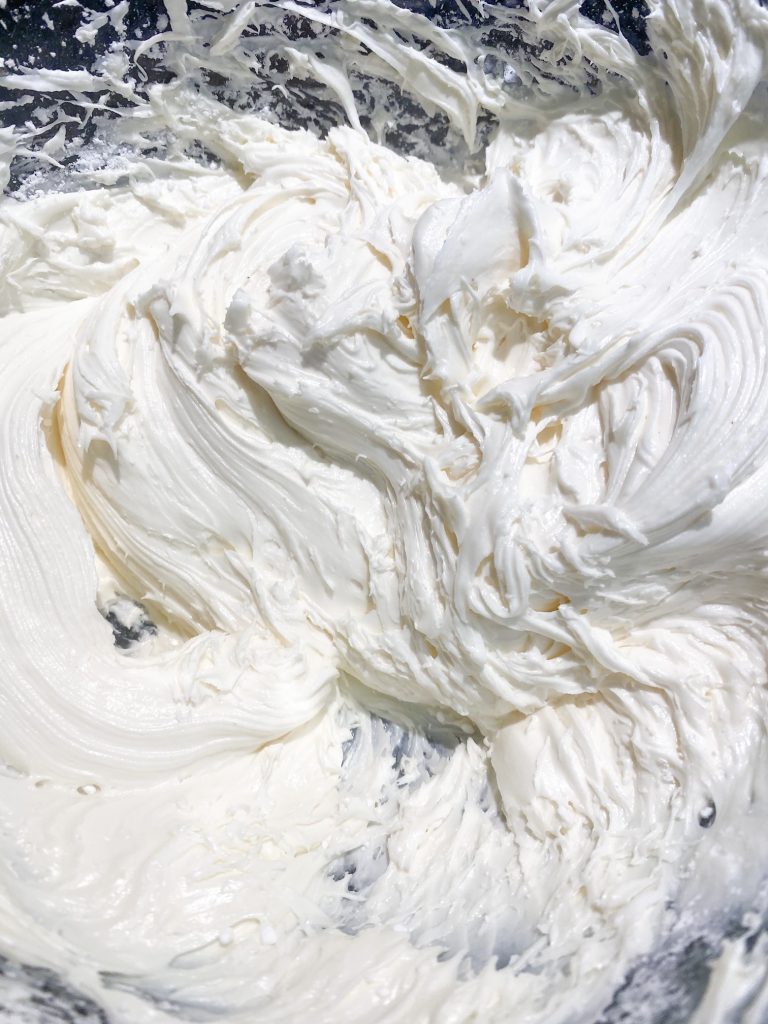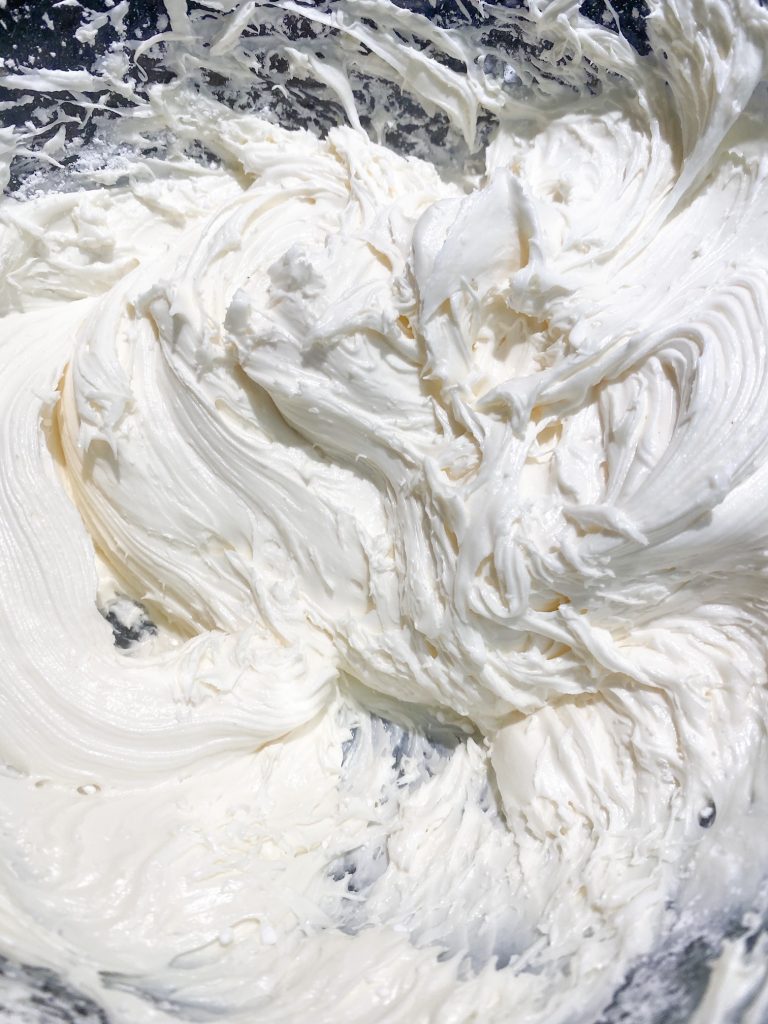 How To Modify The Vegan Frosting For Piping
If you are going to use a piping bag to ice your baked goods, you may need to modify this recipe!
It all depends on what shapes you are making and how well you want them to stand up!
This is a thicker vegan vanilla icing recipe, but you may need to add more powdered sugar if the icing isn't piping well.
Sometimes, frostings will be too thin for use in a piping bag and if you find that the case with this recipe, simply add more powdered sugar 1/4 a cup at a time until it is thick and stiff.
Again, this is a thicker recipe for vegan vanilla frosting so you should be okay, but I wanted to give you that tip in the event that it needs to be modified!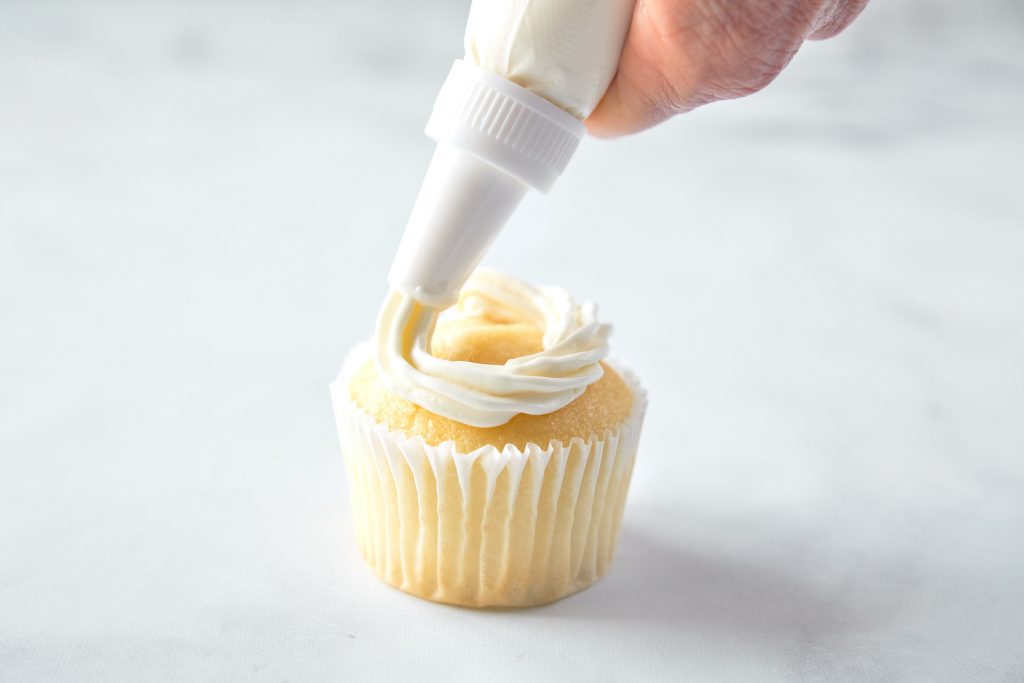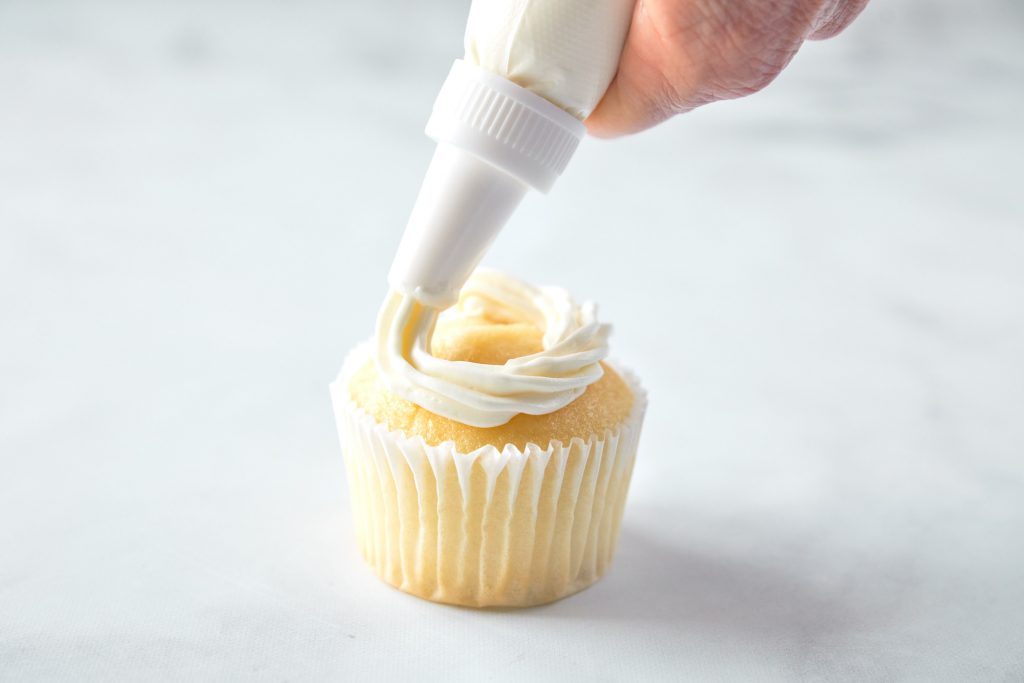 Vanilla Frosting Variations
There are so many amazing variations that you can do with this vegan vanilla frosting recipe!
Just by adding a little bit of this and taking a little bit of that out, you have transformed one recipe into countless other choices!
Here are some of my favorite ways to modify this vegan vanilla icing recipe easily with other flavors:
Lemon Frosting: Sub lemon extract for vanilla extract. Use plain non-dairy milk instead of vanilla flavored! Sprinkle the finished baked goods with lemon-flavored hard candy or lemon zest!
Spiced Frosting: Add 1/2 teaspoon cinnamon and 1/2 teaspoon of each allspice, nutmeg, ginger, and cloves. Beat into the frosting until well combined. Use this recipe to frost the cake and sprinkle the finished cake with chopped nuts!
Coconut Frosting: Use coconut extract instead of vanilla extract. Use plain non-dairy milk instead of vanilla. Sprinkle the finished baked goods with toasted coconut
As you can see, there are a variety of fun ways to modify vegan vanilla frosting for use across many flavors of baked goods! If you come up with your own fun variation, please comment it below.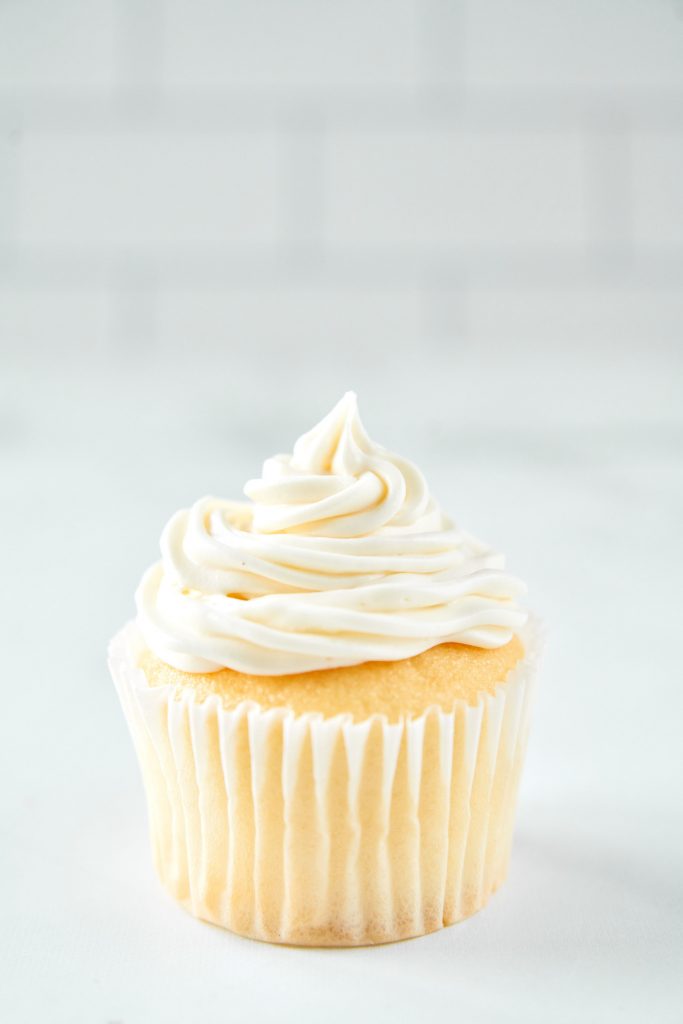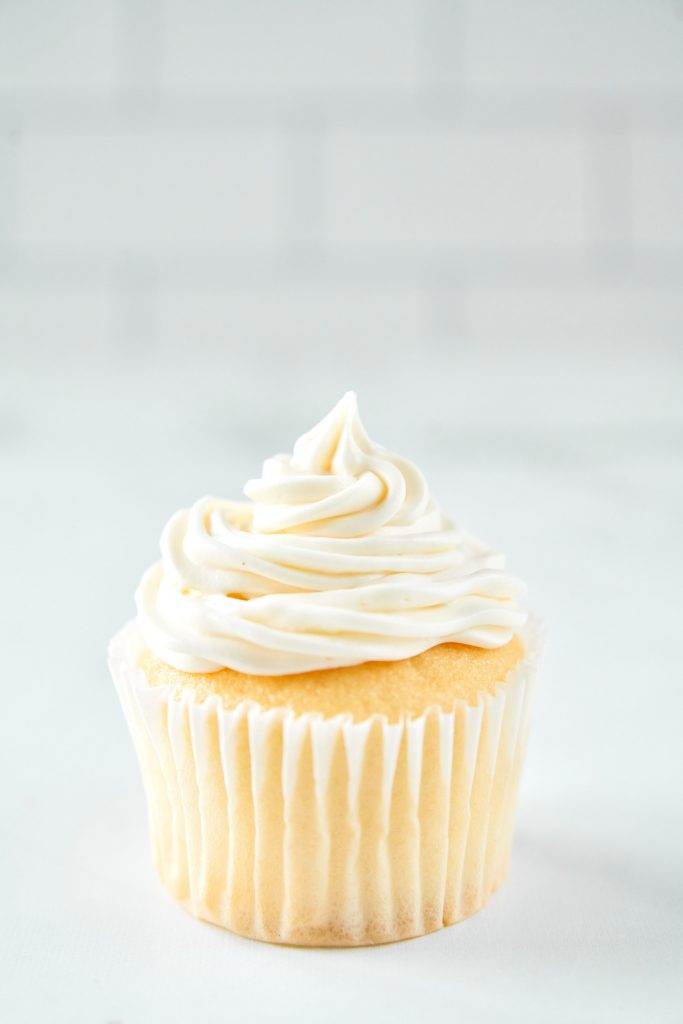 How To Store Vegan Vanilla Frosting
This vegan vanilla frosting stores well in an air-tight container in the fridge for 3-4 days.
I would not store it longer than that as the consistencty starts to get funky.
I would also not freeze the icing.
This is a great recipe to make ahead a day or two and then use to frost your cakes with when you are ready to serve.
I like making it earlier in the day or the night before and then frosting when I have the time!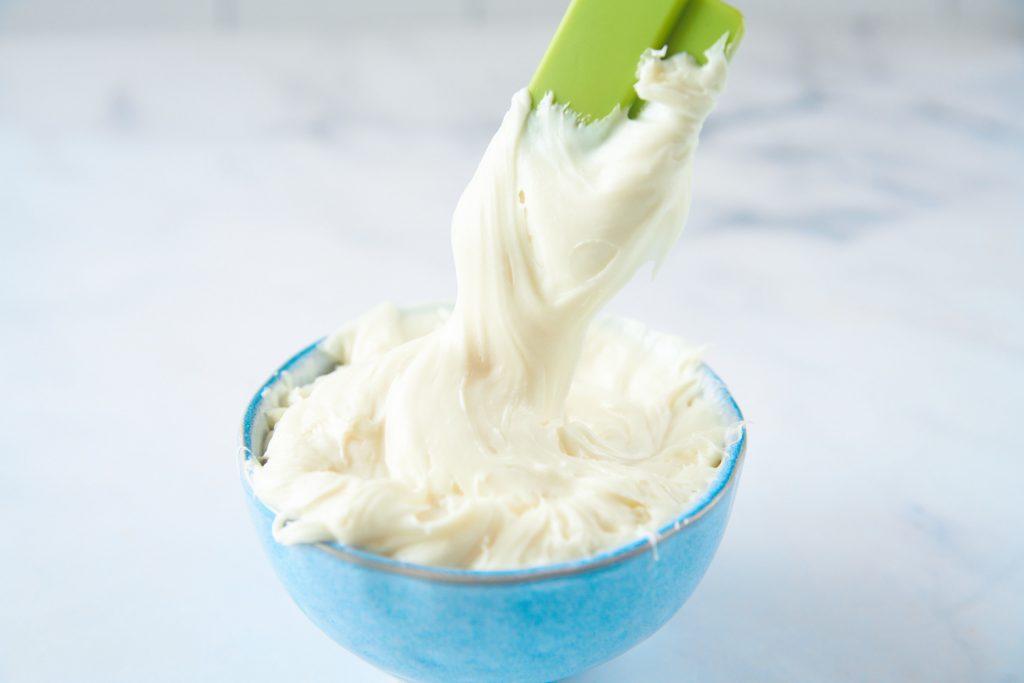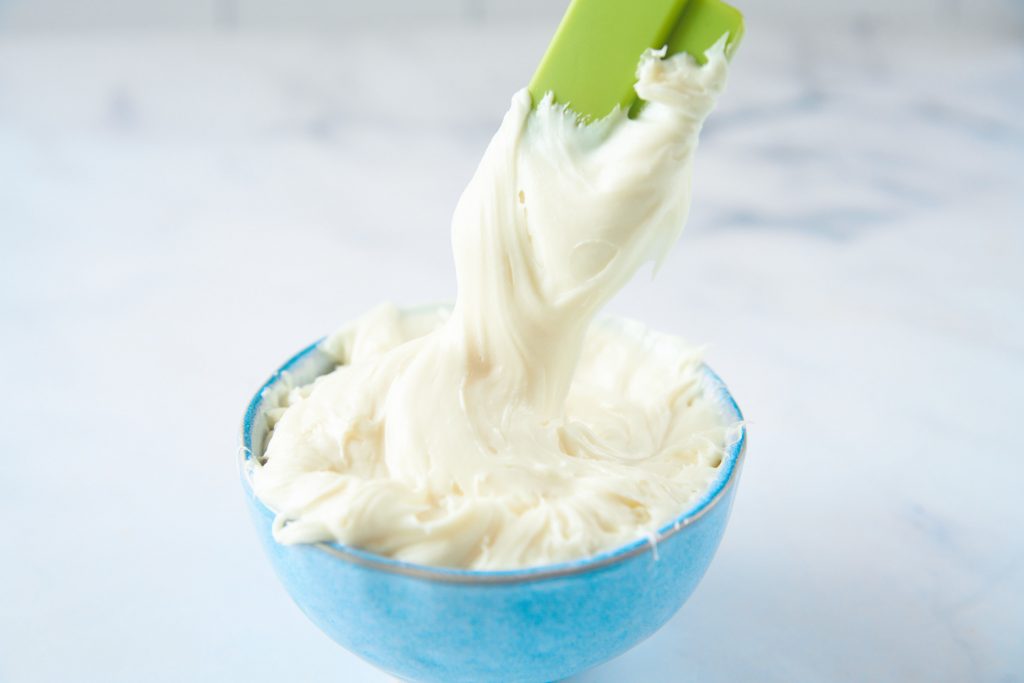 Did You Try This Recipe?
If so, I would love to keep in touch! I enjoy seeing photos and comments about the recipes that you make! You can follow me on Instagram and I will repost your goodies in my stories and comment on it too! Just tag me at @wowitsveggie and hashtag #wowitsveggie. I can't wait to see what you make!
Yield: 3 cups
4-Ingredient Vegan Vanilla Frosting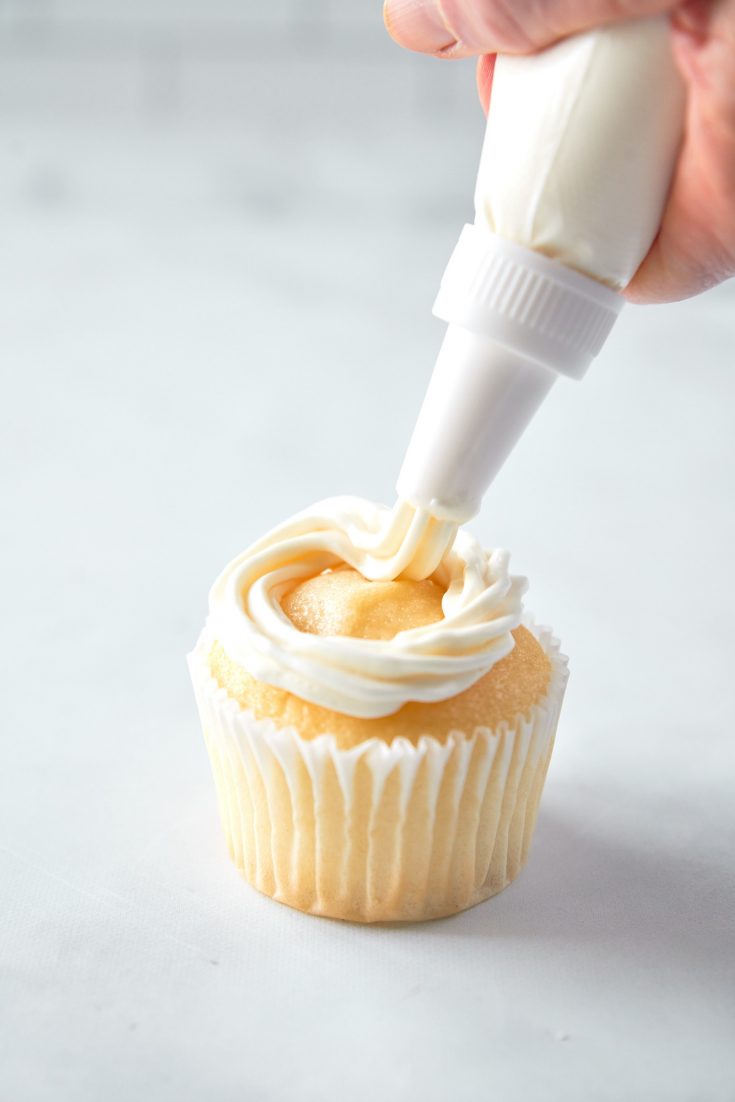 Making this vegan vanilla frosting is so easy and the end result is delicious! It is a versatile vanilla icing that you can use for decorating cookies, cakes, cupcakes and more! It is creamy and uses no dairy or animal products at all.
Ingredients
1 cup vegan butter
4 cups powdered sugar
2-3 tablespoons vanilla non-dairy milk [or unsweetened]
2 teaspoons vanilla extract
Instructions
In a large bowl, cream vegan butter with an electric hand mixer until it is light and fluffy. I do not recommend trying to make vegan vanilla frosting using a whisk. An electric mixer is a must!
Slowly add the powdered sugar, non-dairy milk, and vanilla and beat on high until combined. Continue to mix the frosting for 2-3 minutes until it is smooth and stiff peaks form.
If you are using a piping bag and you find this recipe to be too thin, add more powdered sugar 1/4 a cup at a time and beat until combined. If you find the icing too thick, add more non-dairy milk 1 tablespoon at a time.
This vegan vanilla icing can be stored for 3-4 days in the fridge.