If you have never tried making vegan lemon curd, you are in for a real treat.
Lemon curd is a dessert spread that is made with delicious fresh lemons and poured over muffins, tarts, scones, cupcakes, baked into pies and more!
You have probably tried lemon curd before but didn't even know that is what it was called.
I can attest that this is a sinfully easy and totally delicious eggless lemon curd recipe that will perk up any dessert.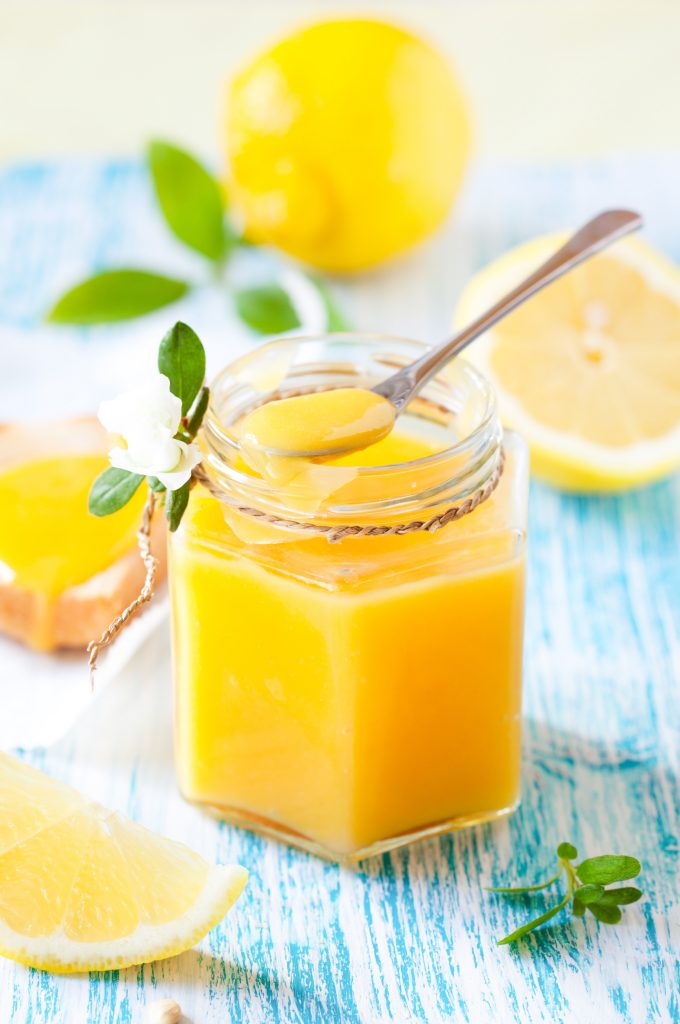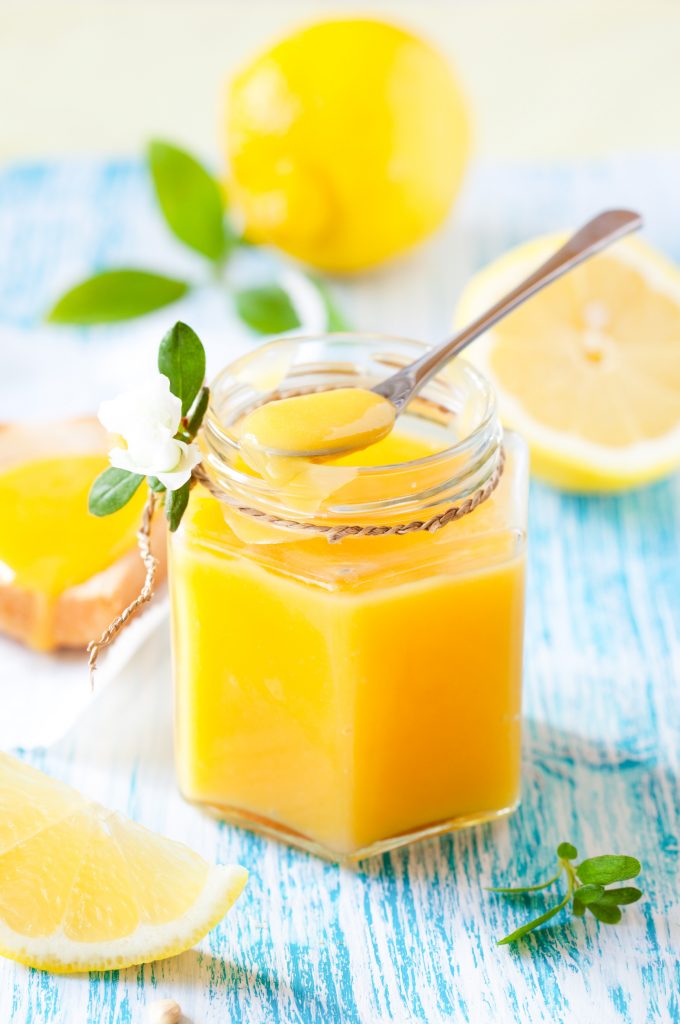 I love using it to drizzle over my Vegan Vanilla Cupcakes in place of regular icing and it is a real crowd-pleaser.
You can also eat it straight from the jar it is tangy, sweet, lemony, and perfect for summer. I won't judge you!
This vegan lemon curd recipe takes less than 15 minutes to make so if you are looking for something quick and easy to make in a pinch, this is it.
Now, while it is easy, making your lemon curd vegan does take a few tricks so make sure to read on so you know what to do!
I hope you enjoy making this tasty recipe as much as I do!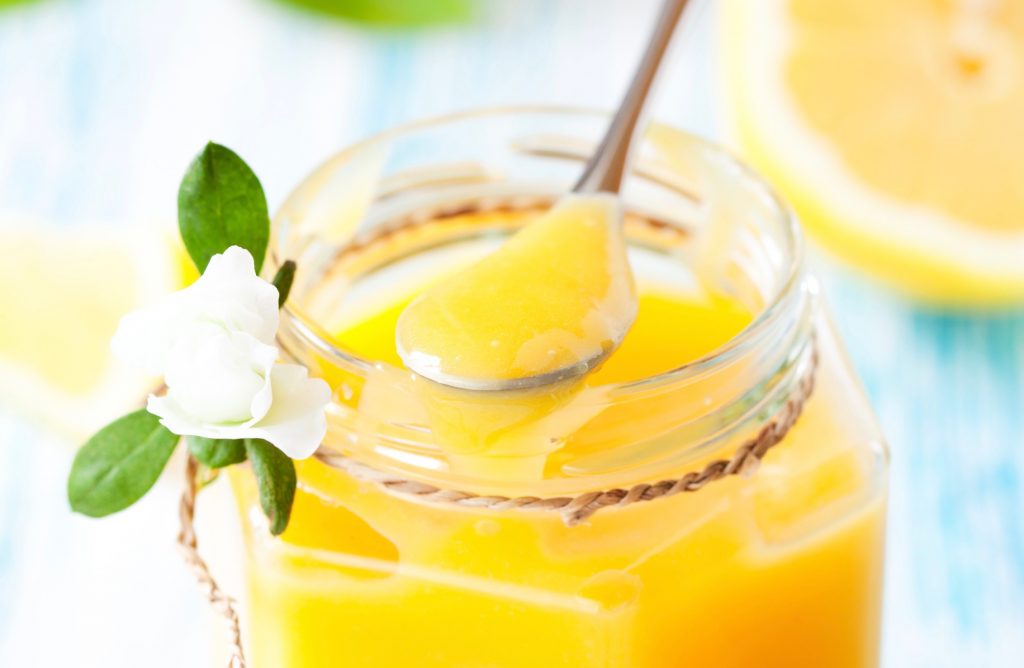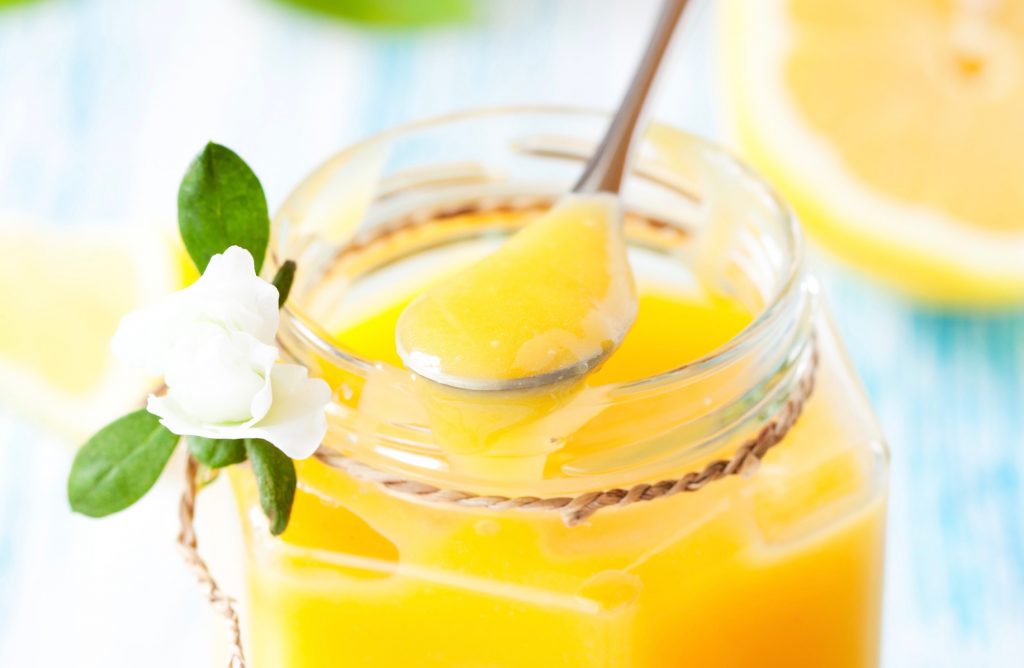 Is Lemon Curd Vegan?
No, traditional lemon curd you would get at the store is not vegan! It uses egg yolks which is one of the main components of making it.
Of course, like most things, we can take out the egg yokes and make lemon curd vegan pretty easily!
The egg yolks do give it that golden-yellow coloring, NOT the lemon! So if you want your non-dairy lemon curd to have a yellow hue, you can easily add a few drops of food coloring or turmeric for a natural hue!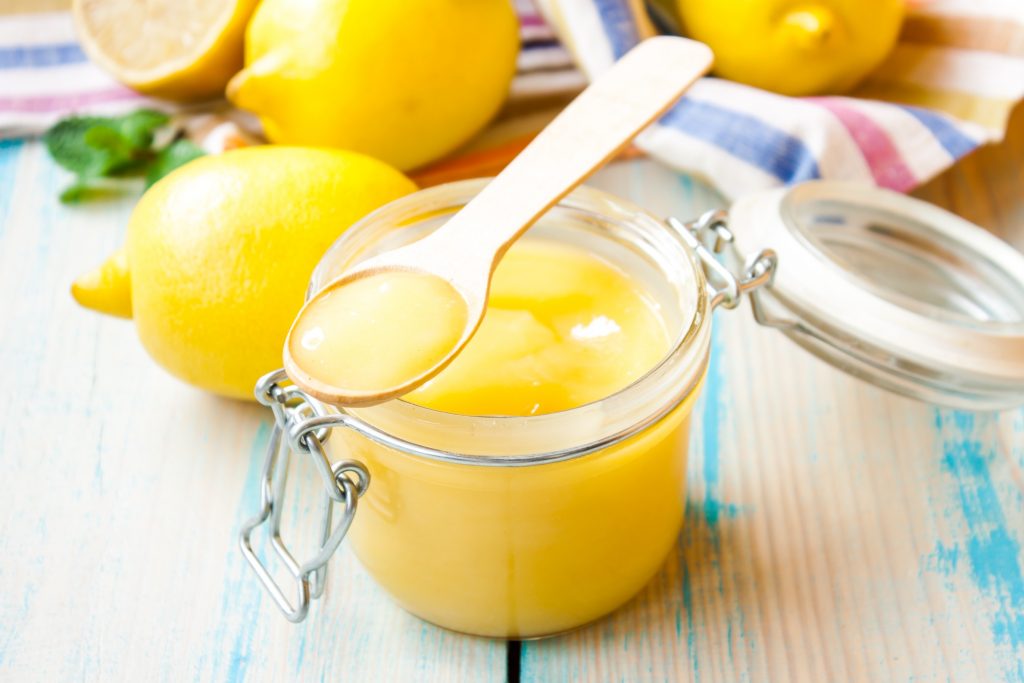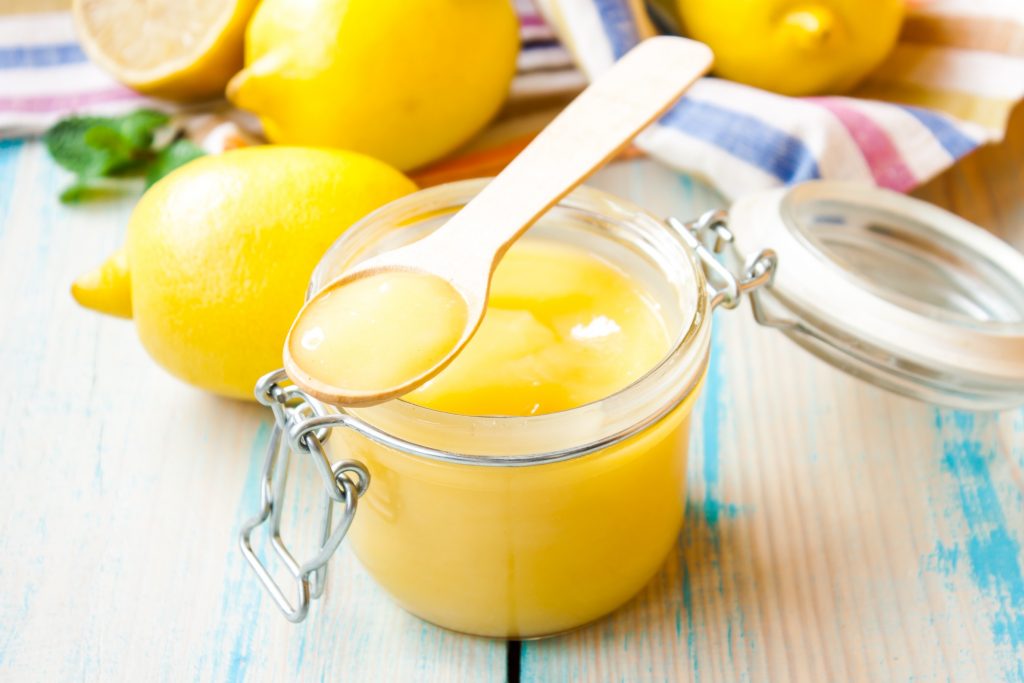 How To Make Vegan Lemon Curd
Lemon curd is a blend between sweet and tangy perfection. It is perfectly creamy and uses no dairy at all!
I love making this for gifts for Mother's Day or Easter and it is so cute in a little car with a ribbon.
Luckily, making it is super simple too!
All you have to do is melt your Vegan Butter in a small saucepan on the stove.
You can use store-bought margarine or you can Make Your Own With My Recipe!
Take the melted butter off the stove and mix in your cornstarch or arrowroot powder to form a paste.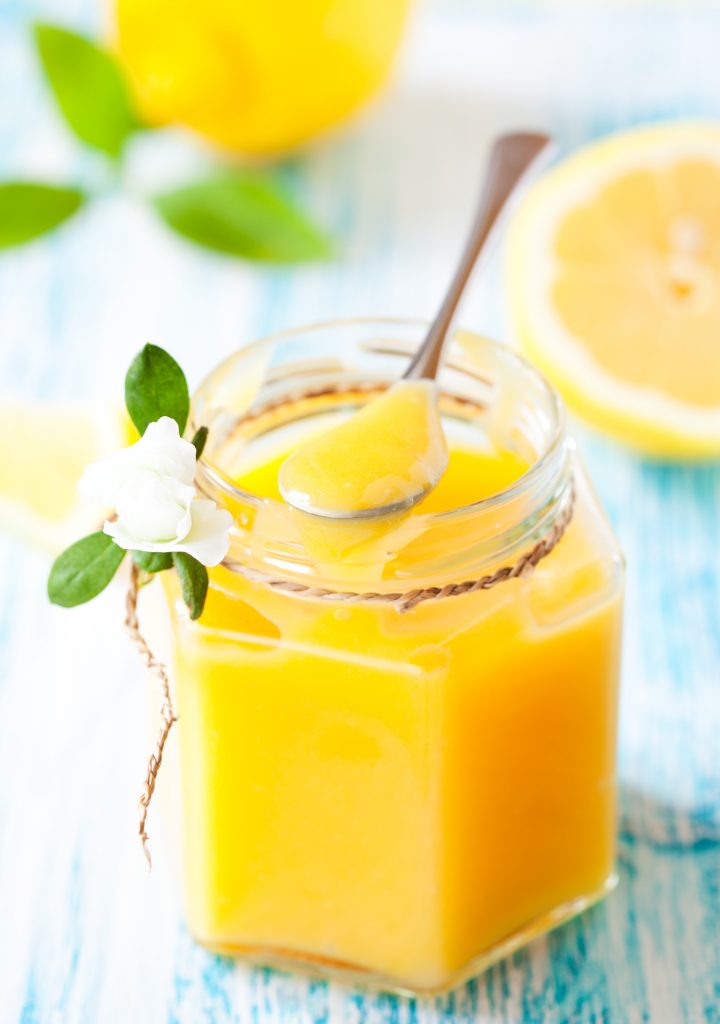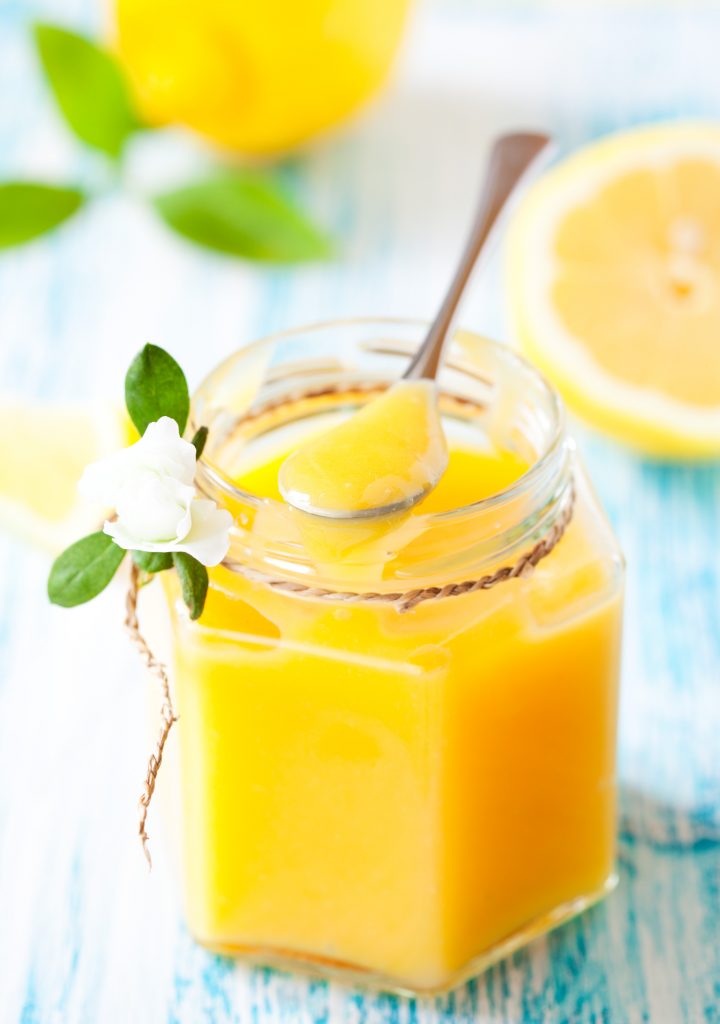 You can use either cornstarch or arrowroot, it doesn't really matter, both get the job done. I prefer arrowroot just because!
Once it is formed into a paste, return the mixture to medium heat and add your fresh squeezed lemon juice, lemon zest, and powdered sugar and stir until the sugar dissolves and the vegan lemon curd thickens.
It is important to note that it is essential to use fresh squeezed lemon juice and lemon zest for the best flavor!
While you are stirring everything in the pot and waiting for it to thicken, you can go ahead and add your few drops of yellow food coloring or 1/8 tsp of turmeric powder to get the yellow-ish hue!
And there you go! You are done!
The lemon curd will thicken the longer you have it stored so if you want it really thick, you will want to wait a few hours.
For a sweeter lemon curd, add more sugar until you achieve your desired results!
For a creamier texture, you can add 1/3 cup coconut cream before you put it on the stove for the second time.
Personally, I do not love cooking with coconut cream, but I wanted to give this as an option for you!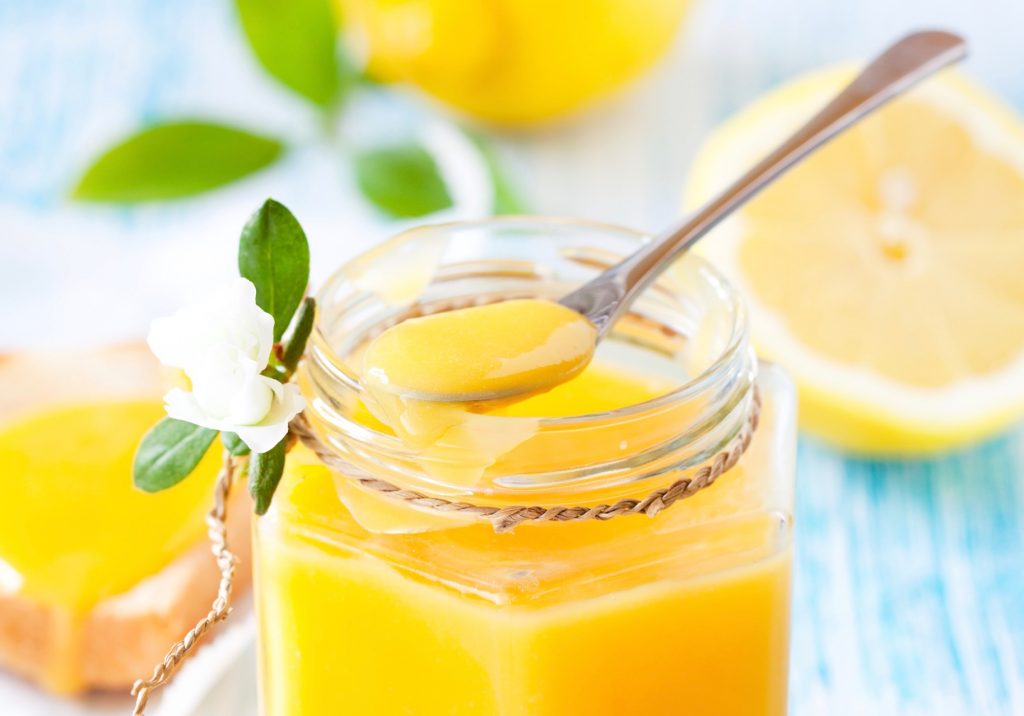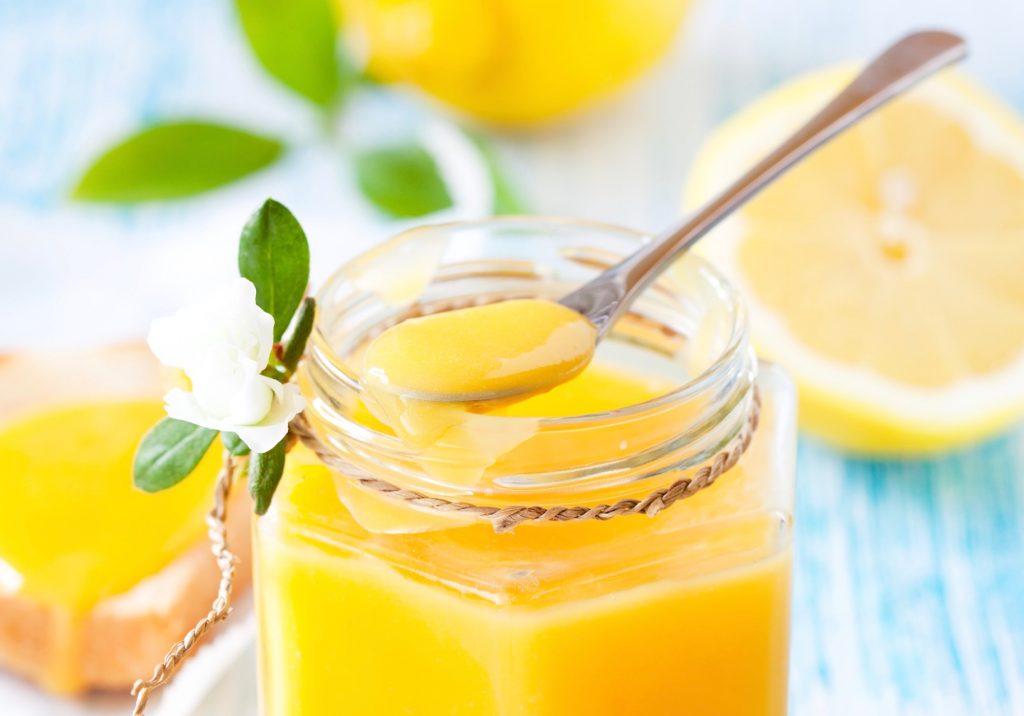 How To Use Vegan Lemon Curd
If you have never used vegan lemon curd before, you may be a little confused as to what the heck you are supposed to do with it!
Don't worry! I am here to help you! There are many uses for it and you can get as creative as you want.
Here are some of my favorite ways to use lemon curd without eggs:
Use it as an icing on Vegan Vanilla Cupcakes
Dollop it on top of non-dairy ice cream
Use it as a layer between cakes
Eat it straight from the container with a spoon
Drizzle it over vegan scones
Give it as a homemade gift for Mother's Day or Easter
Add it to tarts for a pop of flavor
As you can see, these are just a few of the many uses that lemon curd has. Go forth and figure out more ways to use your lemon curd in all of your baking!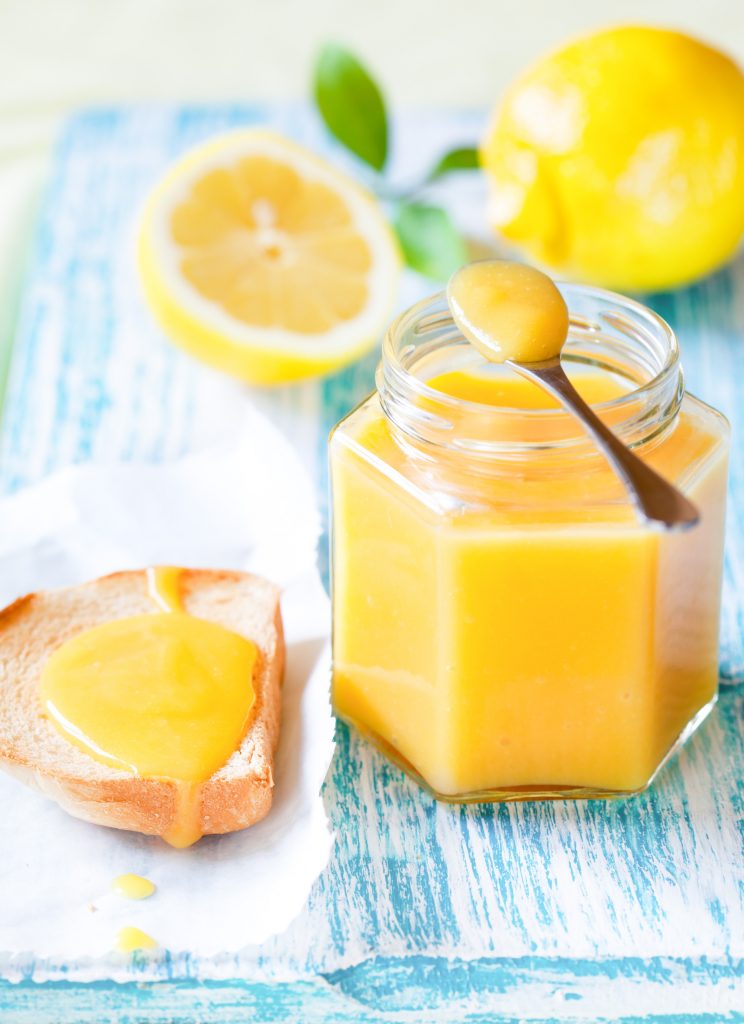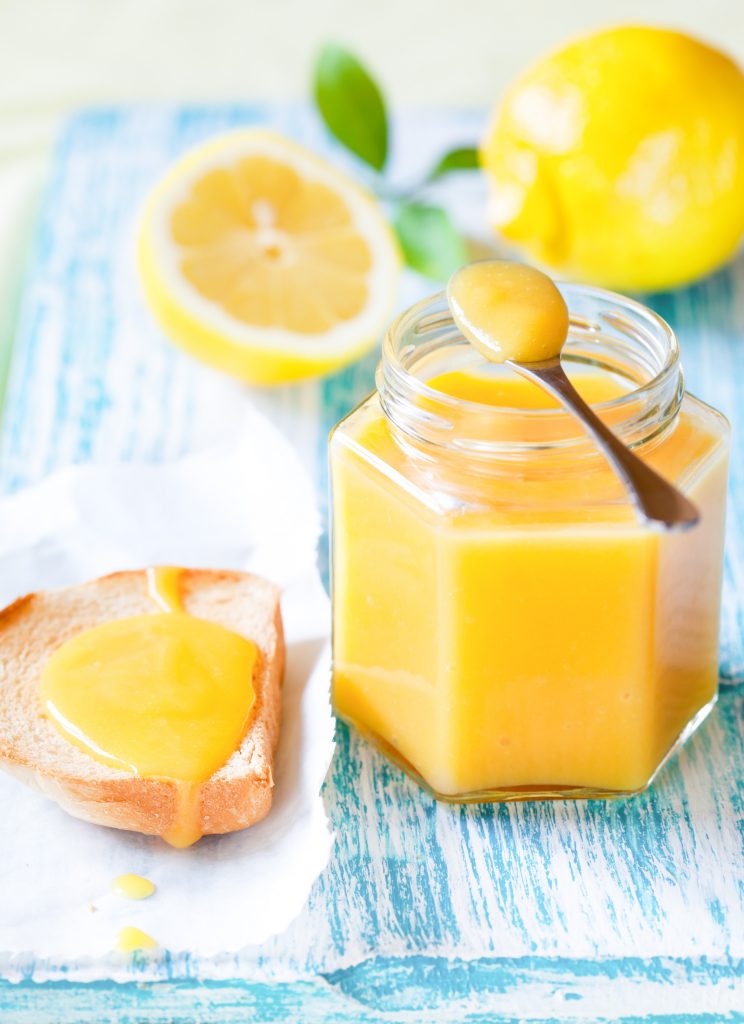 How To Store Lemon Curd
I recommend storing the vegan lemon curd in an air-tight container in the fridge.
You can let it cool down on the counter, but you should not store it at room temperature for best results!
You can store it in the fridge for up to 1 week.
I do not recommend storing the lemon-curd in the freezer as it will change the texture and make it funky.
The lemon curd makes a great gift so you can store it in individual jars and then wrap them with a ribbon and a small spoon for the perfect spring surprise!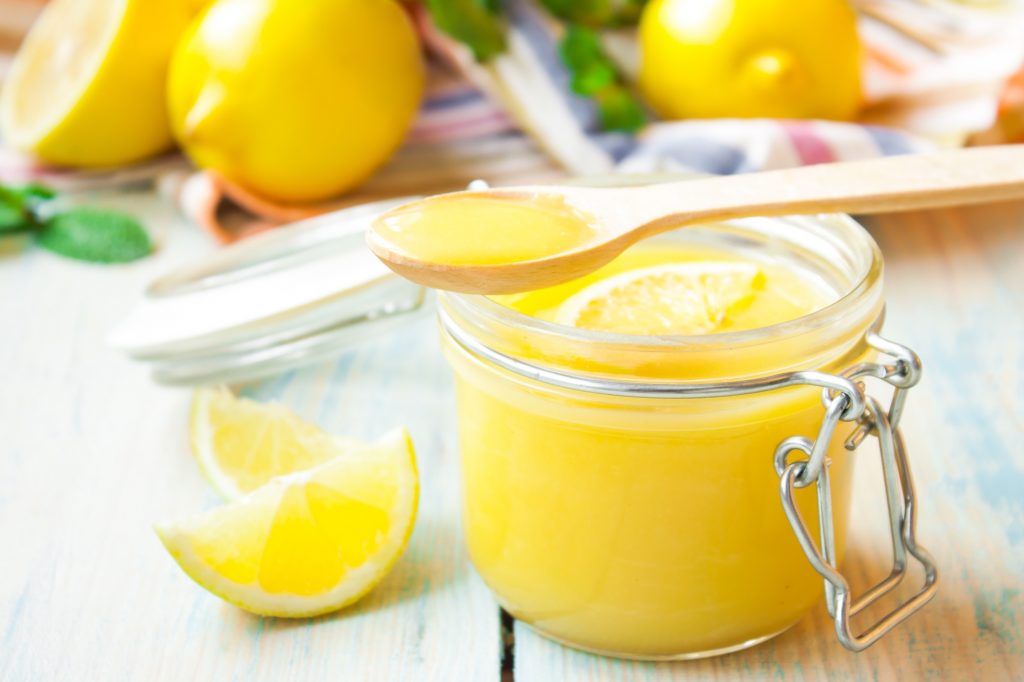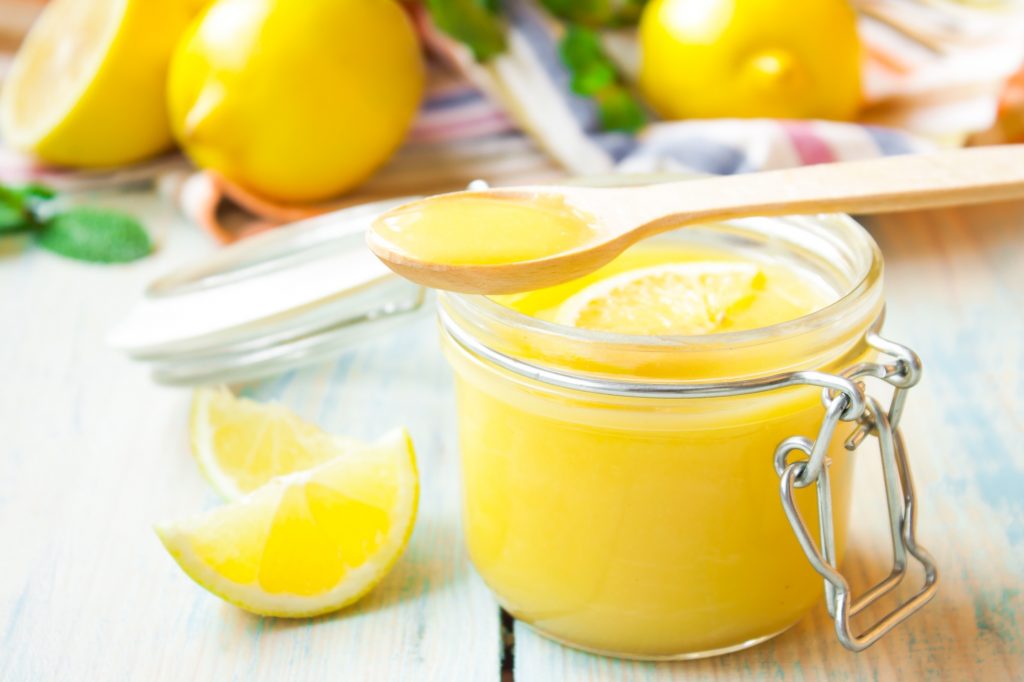 Did You Try This Recipe?
If so, I would love to keep in touch! I enjoy seeing photos and comments about the recipes that you make! You can follow me on Instagram and I will repost your goodies in my stories and comment on it too! Just tag me at @wowitsveggie and hashtag #wowitsveggie. I can't wait to see what you make!
Yield: 2 cups
5-Ingredient Vegan Lemon Curd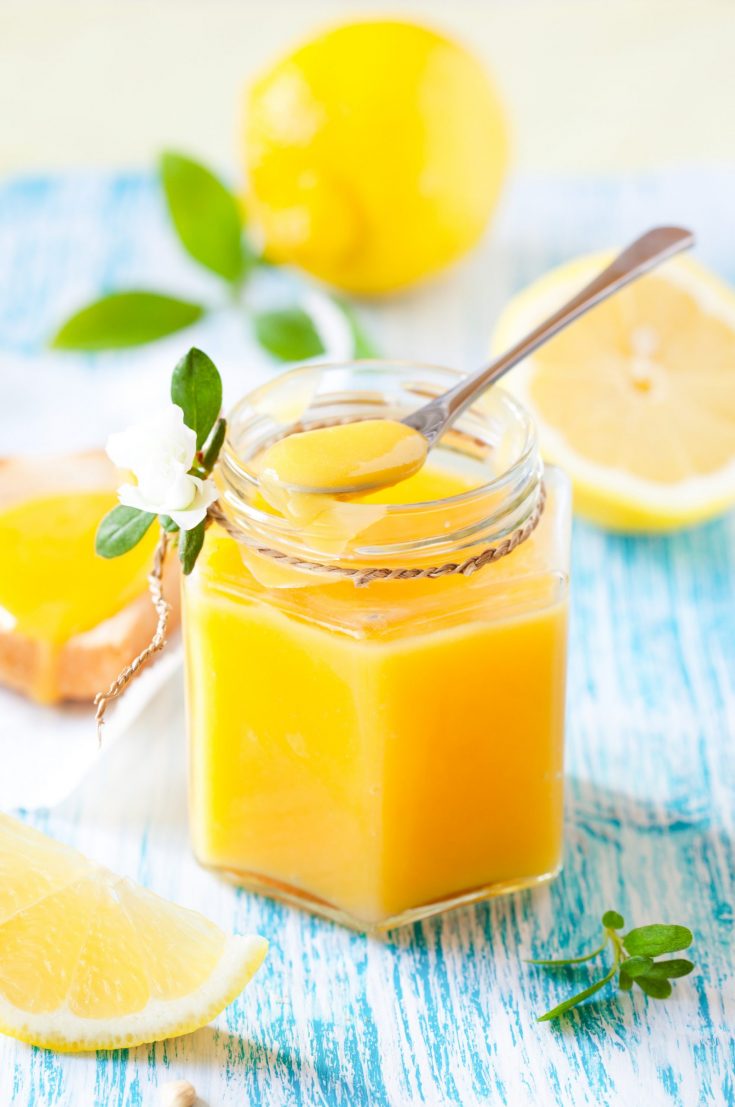 This vegan lemon curd recipe is the perfect blend of sweet, tart, lemony and creamy! It takes just a few minutes to make and the result is the perfect filling or topping for your favorite baked goods. Of course, you can eat it straight out of the container with a spoon too, I won't judge!
Ingredients
4 tablespoons vegan butter
4 tablespoons cornstarch/arrowroot
1 1/2 cups of fresh-squeezed lemon juice
1 tablespoon lemon zest
1/2 cup powdered sugar
Optional: 1/8 tsp turmeric or 2-3 drops yellow food coloring for color.
Instructions
In a small saucepan over medium heat, melt your vegan butter.
Once melted, remove it from the heat and mix it with the cornstarch/arrowroot until a paste is formed.
Return the pan to medium heat and add in the sugar, lemon juice, lemon zest, and turmeric/food coloring if using. Stir until the sugar dissolves and the vegan lemon curd thickens. This should take about 5-10 minutes to fully thicken.
Remove the lemon curd from the heat and let cool. It will be thinner at first, but will thicken greatly as you let it sit!
Notes
For a sweeter vegan lemon curd, add more sugar to taste.
For a creamier curd, add 1/3 cup of coconut cream before you heat the mixture for the second time. You can also use thick non-dairy milk, but the result is a thinner curd.