These are the best vegan chocolate cookies you will ever have! My mom has been making them for me ever since I am little, and even makes them as a Christmas present along with Italian Butterballs so that I can freeze them and have them for months to come!
You can never have too much chocolate and I am obsessed with chocolate! Sure, there are vegan chocolate chip cookies, but if you are looking for a truly indulgent treat, you must try these vegan double-chocolate chunk cookies.
This recipe is super easy and the cookies come out crispy on the outside and fudgy on the inside. If you don't like chocolate, this won't be the recipe for you!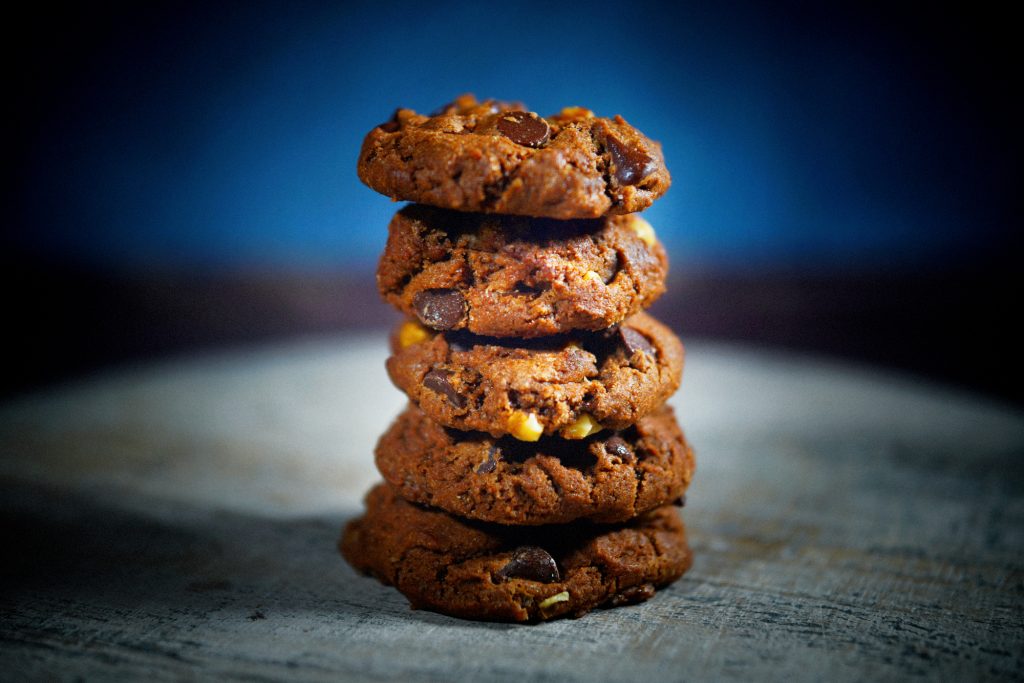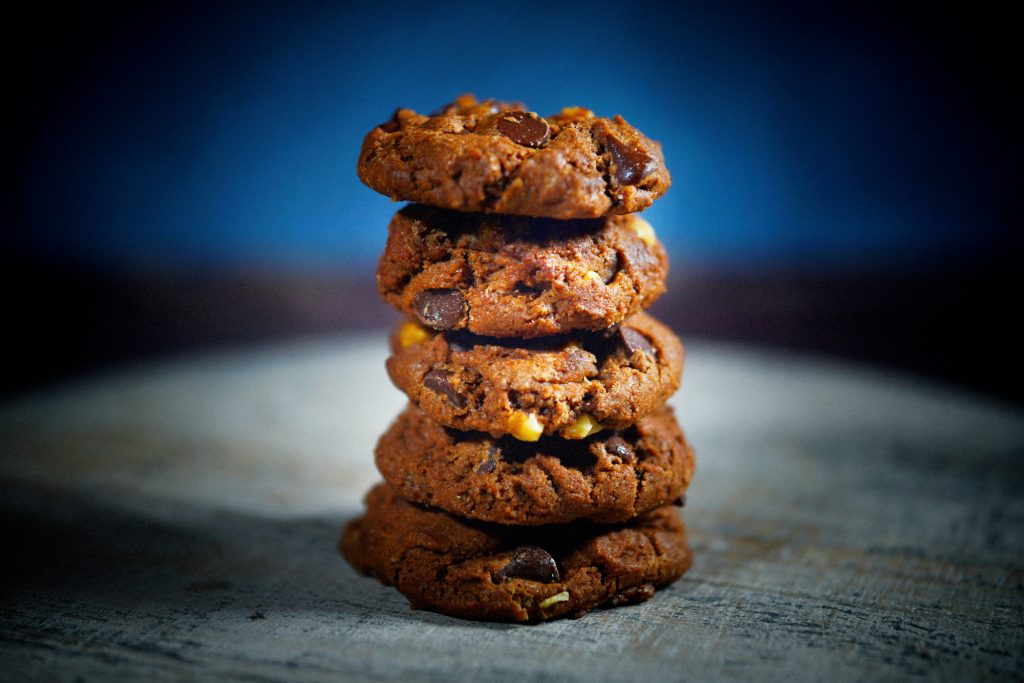 These vegan chocolate cookies please a crowd. If you don't proclaim from the rooftops that they are vegan, nobody will ever know! We have made these for various holidays and parties and they are scarfed down so quickly!
You can easily halve this batch if you are making vegan chocolate cookies for just your family or double it if you are baking for a crowd. If you want to throw in some extra chocolate chips, I won't judge you.
Finally, I VERY OFTEN add white chocolate chips to this recipe for the perfect blend. This is my favorite way to make them!
Finding vegan white chocolate chips can be difficult, but there are various places that sell them online or in specialty health food stores! If you want to take these chocolate vegan cookies to the next level, add white chocolate chips!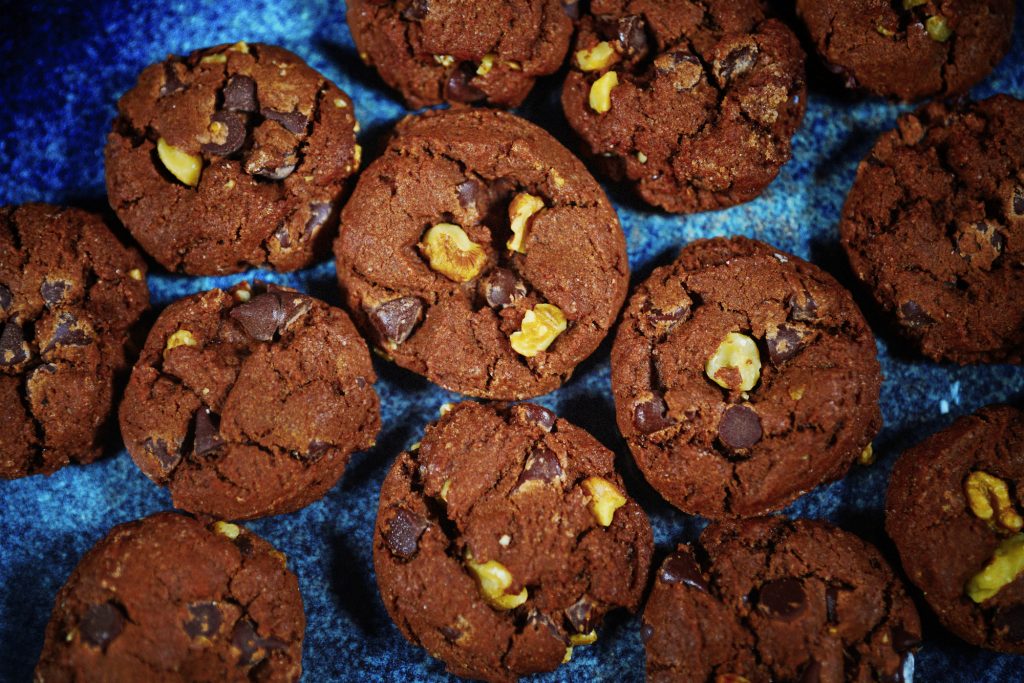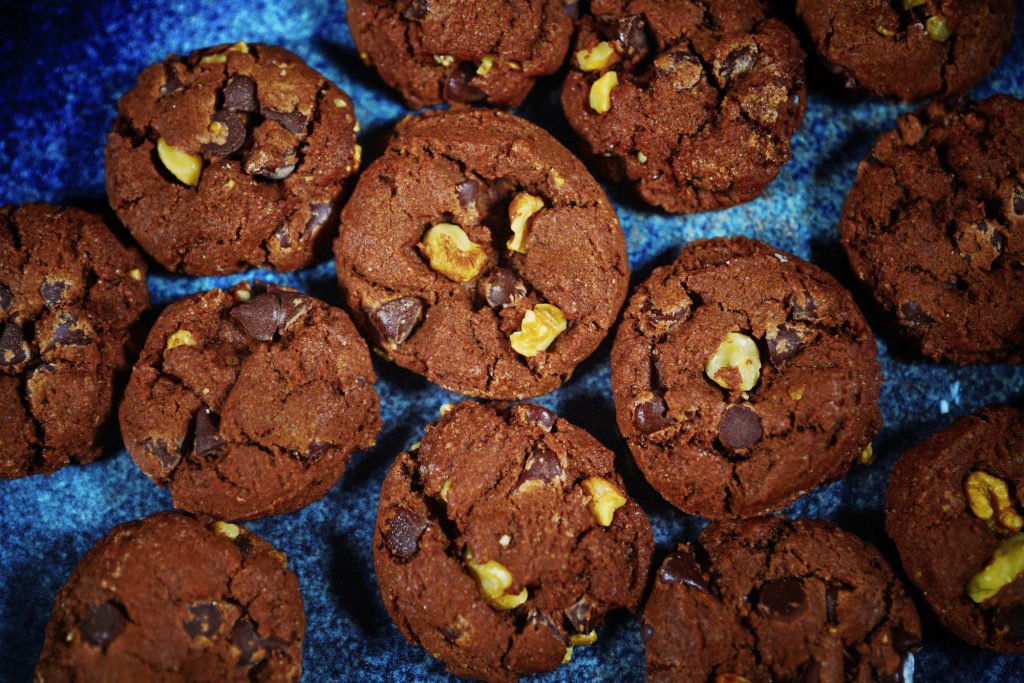 Finding Vegan Chocolate Chips
Not all chocolate chips are created equal and many brands aren't vegan at all. When buying your chocolate chips for this recipe, I highly recommend looking at the ingredients list to ensure they are 100% vegan.
Personally, my family prefers to use Ghirardelli Semi-Sweet Chocolate Chips. They come in a shiny gold bag and are pretty affordable. These are "accidentally vegan" main-stream chocolate chips.
We buy the Ghirardelli chocolate chips from Walmart or a "regular" grocery store. These are the best we have found, because who can pass up some Ghirardelli-brand chips?
Feel free to add white chocolate chips and vegan chocolate chunks if you want. We add a blend of all three for the ultimate indulgent vegan chocolate cookie blend!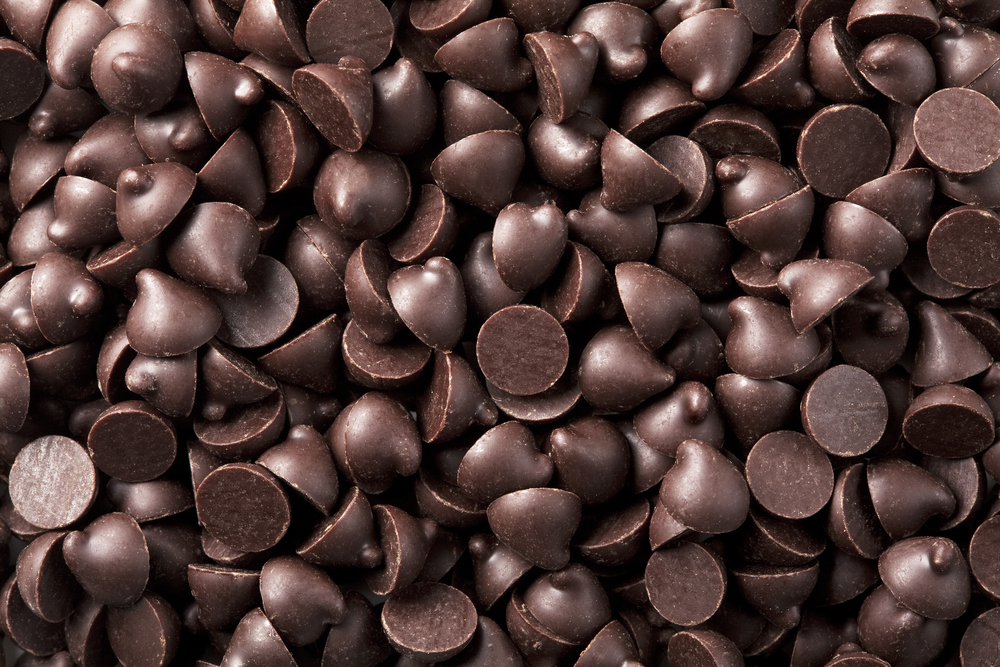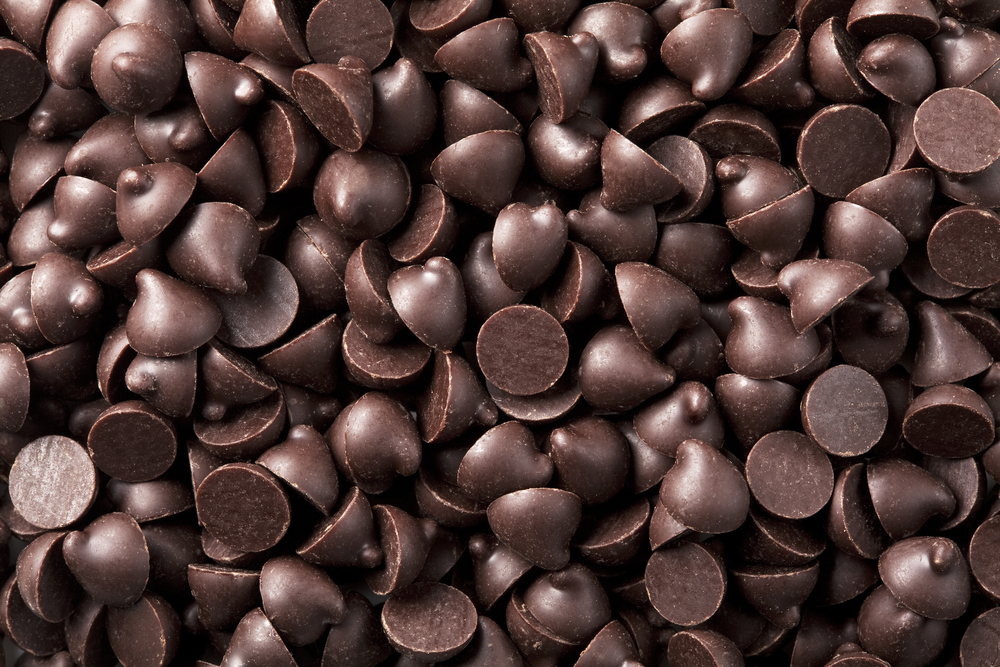 How To Make The Vegan Chocolate Cookies
Making these vegan chocolate cookies is so easy and straight-forward. There are a decent amount of ingredients to gather, but once you gather them, it is all pretty easy.
A note about the nuts: If you are looking for a nut-free recipe, just leave the nuts out and either add more chocolate chips, or don't add anything at all! We have made it with and without nuts.
When preparing your nuts, you need to chop them up super small. I prefer to use walnuts and then I just chop them with a knife by hand. You can add any type of nuts you want such as macadamia nuts, if you prefer!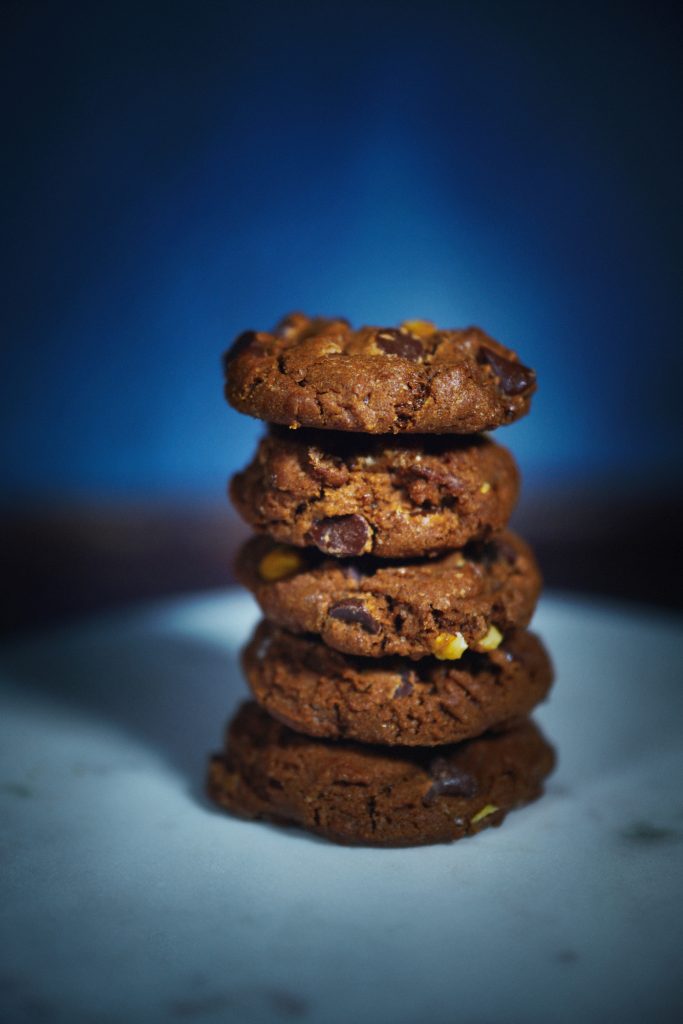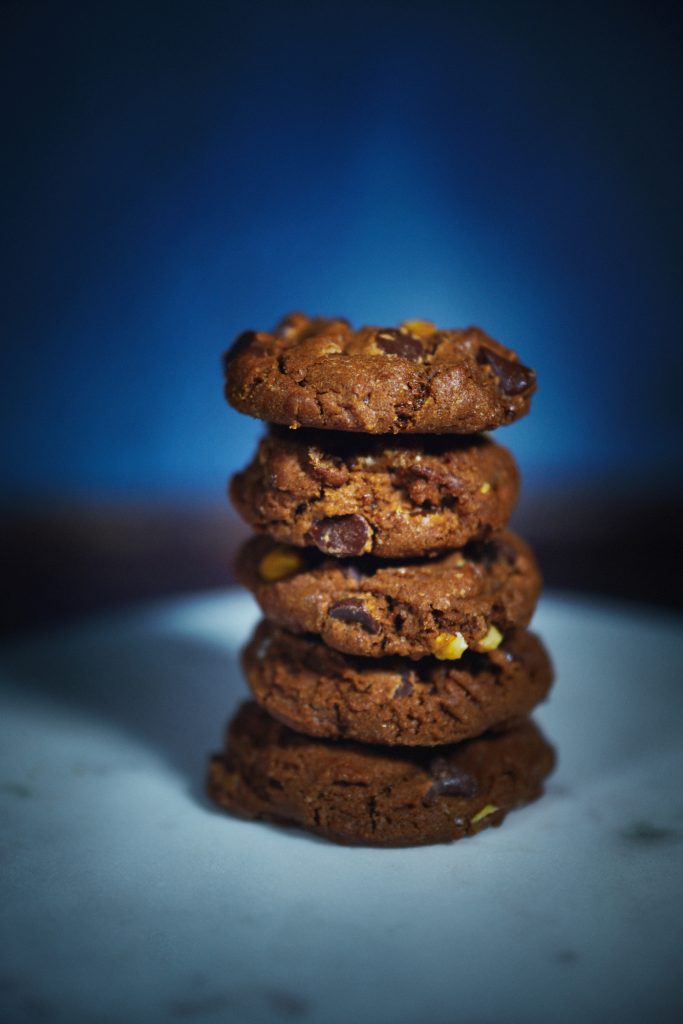 Then, simply whisk your dry ingredients and beat your wet ingredients and then slowly combine.
Once the wet and dry ingredients are combined, add your chocolate chips, chocolate chunks, and nuts. Then just use a spoon to fold the chocolate chips into the dough.
Then, all you do is scoop the vegan chocolate cookie dough onto the baking sheet and leave about 2 inches between each scoop as these cookies will spread a bit when cooking.
This recipe is HUGE and makes a LOT of vegan double chocolate cookies. As I said, if you don't want to be rolling out 50-70 cookies, cut the recipe in half so that it is easier and quicker1
Bake them in the oven and you are done! Let them cool for a few minutes and then serve!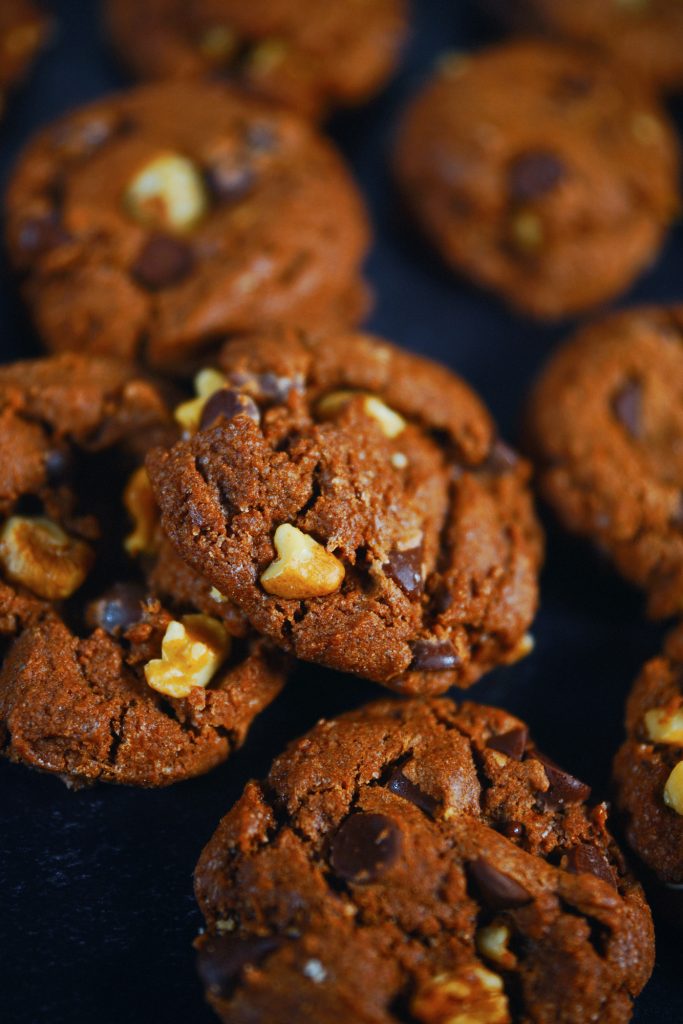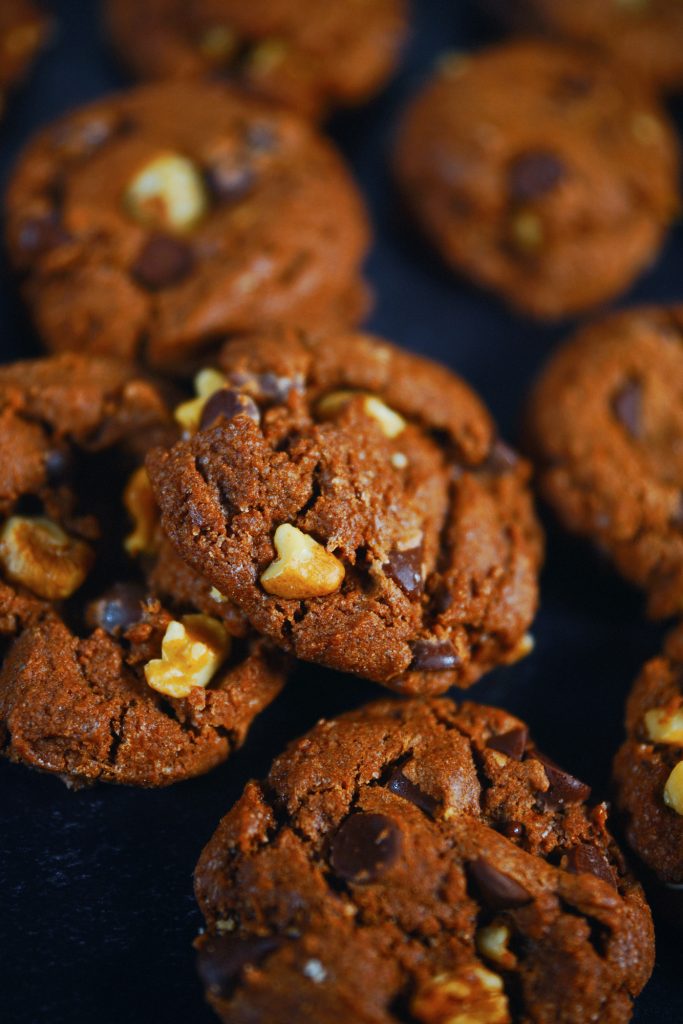 Storing The Vegan Chocolate Cookies
Storing the vegan chocolate cookies is SO EASY and I am a testament to the fact that they store very well!
You can keep them fresh on the counter for between 3-5 days until you transfer them to your fridge in a sealed container. They can live in the fridge for 1 week.
My favorite way to store the vegan chocolate cookies is by freezing them. They literally live for months in the freezer and are perfectly fine!
Just store them in an air-tight container such as a Tupperware and when you are ready to eat them, take them out and set them on your counter to defrost. They are ready to eat in no time.
If you are looking for vegan chocolate cookies that you can make ahead of time and continue to serve over the course of months, this is that recipe!
It is the perfect recipe to make for kids because if you are busy, you can just thaw them out and your dessert is ready to go!
Yield: 60 2-Inch Cookies
Vegan Double-Chocolate Cookies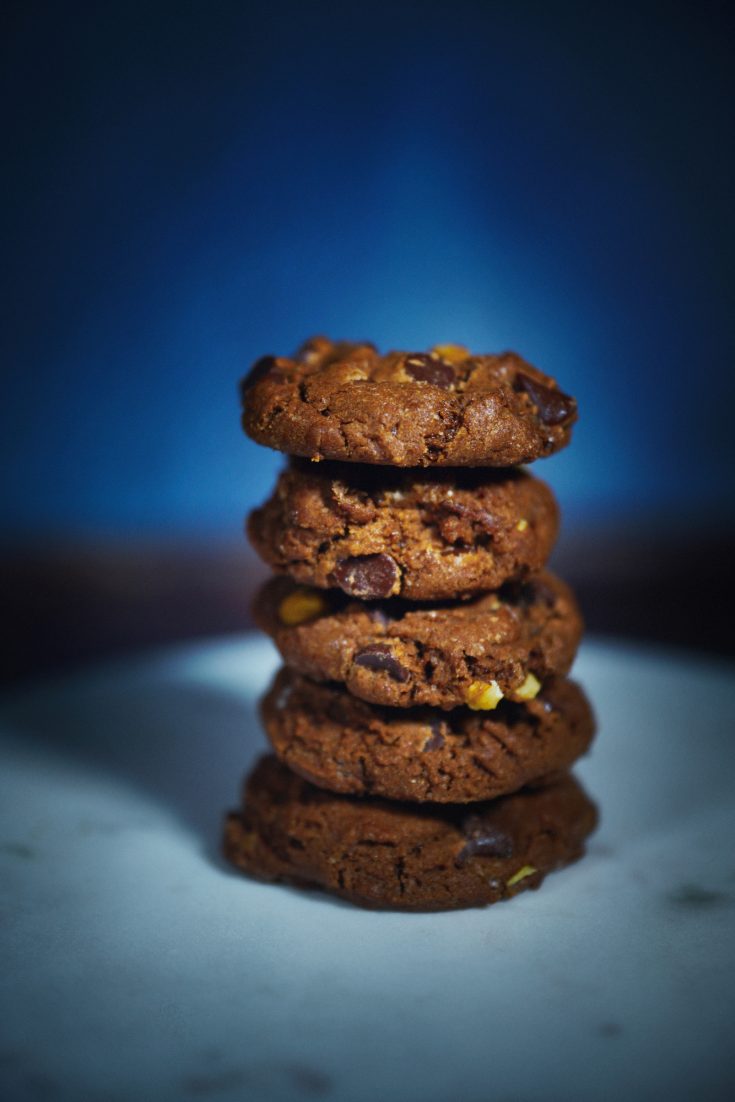 These vegan chocolate cookies are perfectly indulgent! They are crispy on the edges and fudgy on the inside. You can even add white chocolate chips if you are feeling dangerous.
Feel free to cut this recipe in half if you are cooking for a smaller number of people. Either way, these vegan chocolate cookies store well in the freezer for months! I won't judge you if you eat the whole batch at one time, though!
Ingredients
2 1/4 Cup Flour Of Your Choice [can be gluten-free flour]
1/2 Cup Cocoa Powder
1 Tablespoon Cornstarch Or Arrowroot
3/4 Cup Vegan Margarine
1 Cup Sugar
1 Cup Brown Sugar
1 Teaspoon Baking Soda
1 Teaspoon Salt
1/4 Cup Water
1 Tablespoon Vanilla Extract
1.5 Cup Semisweet Chocolate Chips
1/4 Cup Chocolate Chunks [sub for more chocolate chips or white chocolate chips if you don't have chocolate chunks]
1 Cup Chopped Nuts [Walnuts or Macadamia Nuts. Leave off nuts if nut-free]
Instructions
Preheat oven to 350 degrees and line baking sheets with non-stick base such as Silpat or Parchment Paper.
In a large bowl, whisk flour, cocoa powder, baking soda, cornstarch/arrowroot, and salt until combined. Set aside while working on the wet ingredients.
Using an electric mixer, beat brown sugar, white sugar, water, vanilla, and margarine until fluffy and combined. Incorporate the flour mixture and beat on a low setting until blended.
Fold in chocolate chips, chunks, and nuts to the cookie dough using a wooden spoon or spatula until evenly spread throughout the dough.
Scoop small rounds of dough onto the parchment-lined baking sheet leaving 2 inches between each ball of dough for spreading in the oven.
Bake for 10-12 minutes and then let the cookies cool on the pan. Be careful not to overcook as the cookies will continue to cook on the pan a little while cooling.
Notes
These vegan chocolate cookies store on the counter for 3-5 days, in the fridge for 7 days, or in an air-tight container in the freezer for 3+ months.
To defrost, simply take the cookies out of the freezer and let them thaw on the counter until completely thawed.
You can also thaw cookies in the microwave.
You can easily modify these vegan chocolate cookies to be nut-free and gluten-free by simply eliminating the nuts and utilizing gluten-free flour!
Nutrition Information
Yield
65
Serving Size
1
Amount Per Serving
Calories

113
Total Fat

6g
Saturated Fat

2g
Trans Fat

0g
Unsaturated Fat

4g
Cholesterol

0mg
Sodium

63mg
Carbohydrates

14g
Fiber

1g
Sugar

9g
Protein

2g