Looking for easy vegan buttercream frosting? You have come to the right place! I am obsessed with buttercream, but as you can imagine, most recipes aren't vegan.
That is why I created this easy vegan buttercream recipe that has just 4 ingredients. This is for those of us with a major sweet tooth! I am not going to lie, this one has a LOT of sugar and margarine, but that is how it has to be!
To take this recipe even further, I added crushed Oreos and it is out of this world! Further down this post, I also show you a variety of other mix-in options!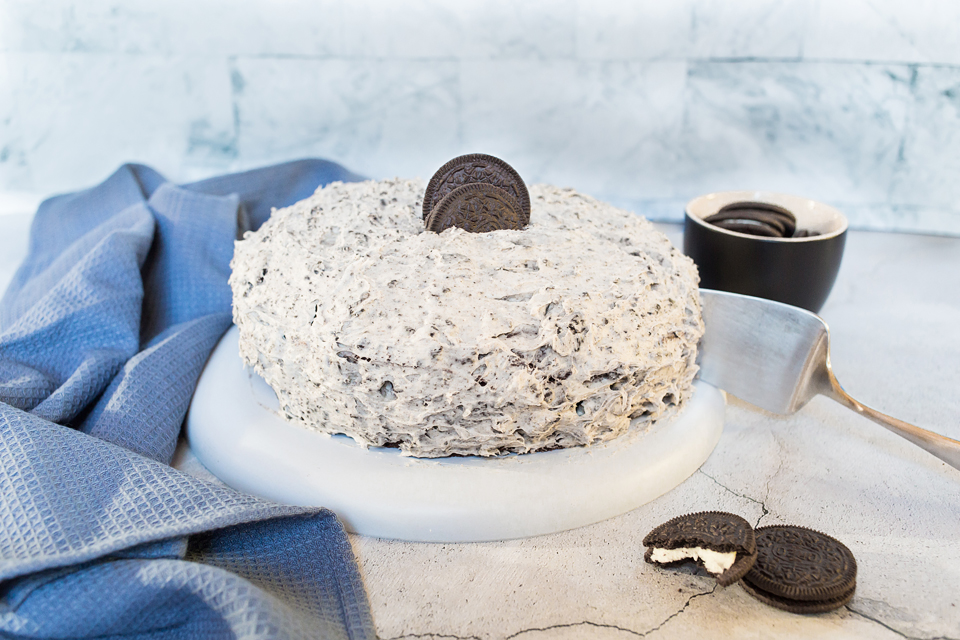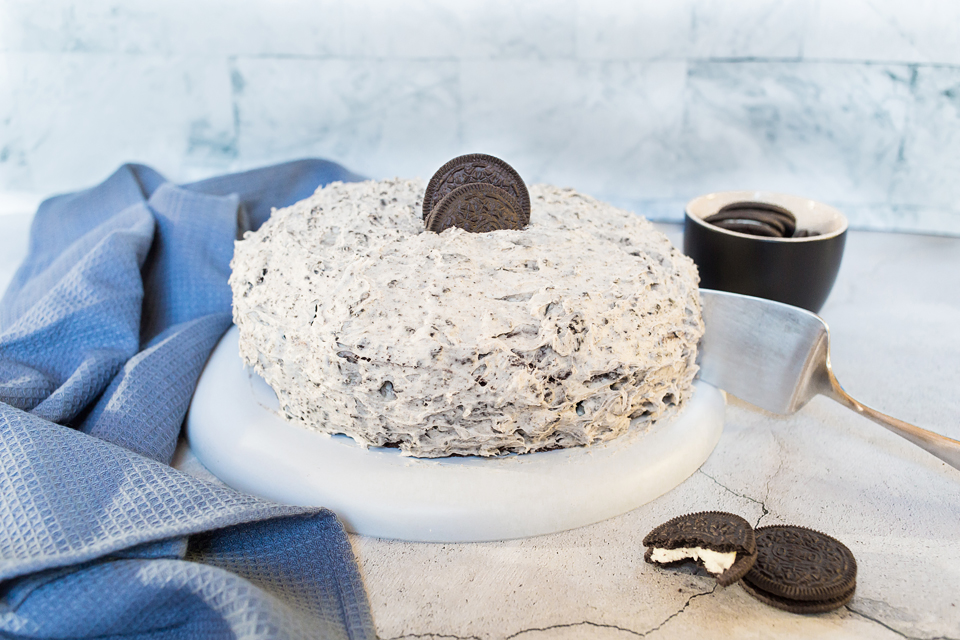 Of course, you can make this recipe for vegan buttercream without the Oreos if you want plain buttercream frosting, but I think the Oreos elevate this recipe!
I originally made this recipe as frosting for my Vegan Oreo Cake, but have used the frosting on cupcakes, cookies, and many other delightful baked goodies.
I love slathering it on my Vegan Brownies or Vegan Chocolate Chunk Cookies!
If you want to make this buttercream frosting recipe without the Oreos, simply omit them from the recipe and whip as normal! That is all!
I hope you enjoy this very simple and easy vegan buttercream frosting, with or without the Oreos!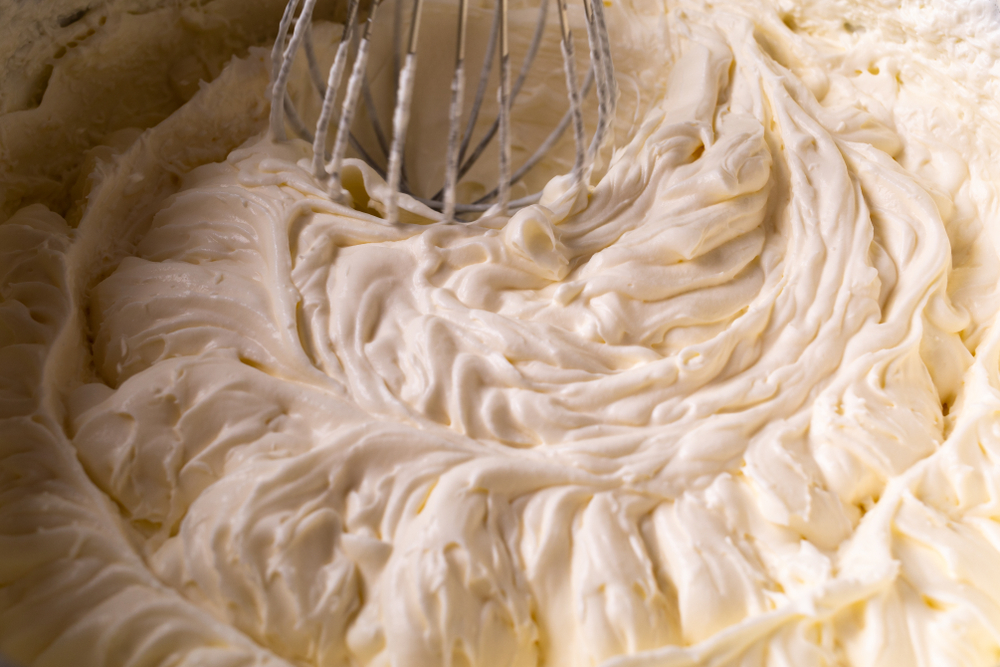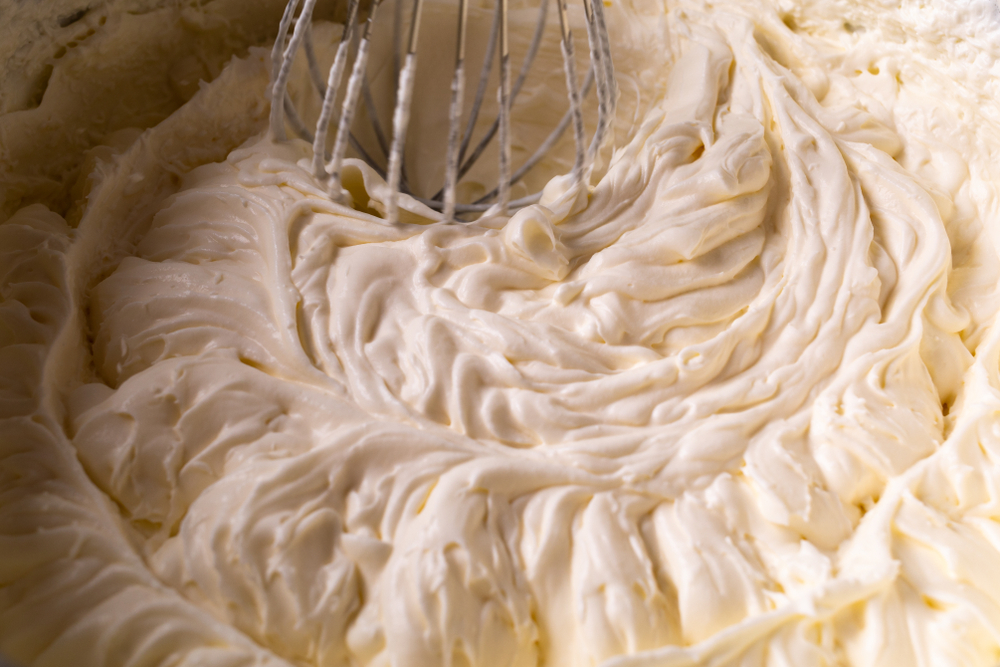 Which Butter To Use For The Vegan Buttercream
NO, you cannot use coconut oil. This is the first question that people ask. I am sorry but the answer is no, you can't.
After all, the first word in the recipe is "butter" so it is essential to use vegan butter aka margarine.
I use Earth Balance brand of margarine, but you can use whatever kind is at your local store.
For this vegan buttercream frosting, you will want your margarine to be chilled, but not too warm and not too cold.
Mine is always stored in the fridge so this is no issue for me. Let it sit out for a few seconds before starting.
Second, vegan margarine comes two ways, either in sticks, like butter, or in a container.
I have made vegan frosting recipes using both the stick form and the container form of vegan butter. Either way works totally fine!
You can even use my Homemade Vegan Butter recipe if you want to make your own! It is super quick and easy to do too!
It does use coconut oil as one of the ingredients in a teeny tiny amount, so if you are going to be using my vegan butter recipe, make sure to check out the "notes" at the bottom for how to make spreadable butter and try it that way!
How To Make Vegan Buttercream Frosting
Making vegan buttercream frosting is so simple! It is actually a great activity to do with your kids as they love to help with the scooping and sifting!
Essentially, all you are going to want to do is add your vegan butter aka margarine, powdered sugar, vegan milk, and vanilla extract to a bowl.
Then, using an electric stand or hand mixer, you are going to begin mixing the powdered sugar and the vegan butter until stiff peaks form. This will take about 3-5 minutes.
Be patient and whip until this vegan buttercream frosting is good and combined!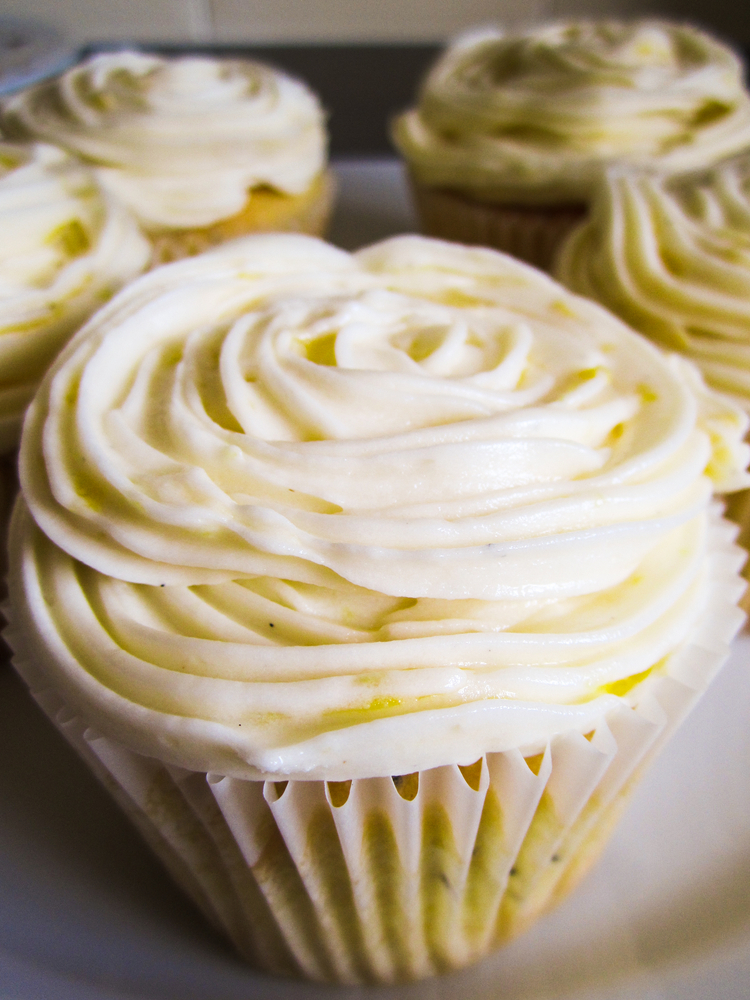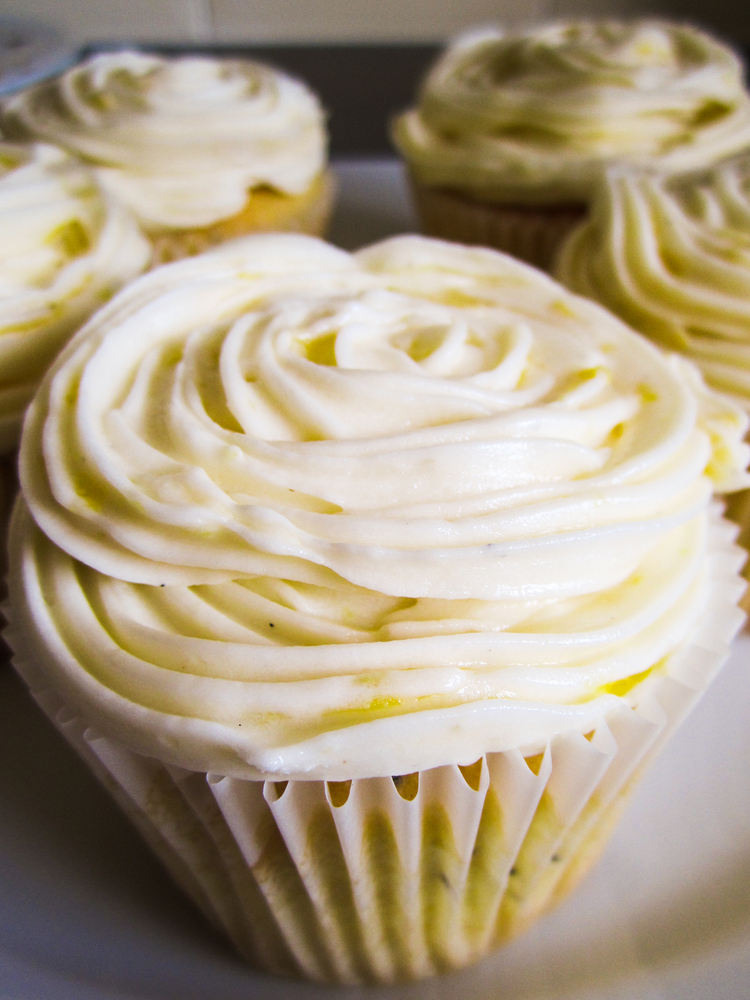 Next, you are going to want to slowly add the vegan milk and vanilla extract and continue to mix. If your buttercream frosting is too thick, you can go ahead and add a little more milk, one tablespoon at a time!
If you are wanting to make this an Oreo flavored vegan buttercream frosting as I have done, you are going to want to crush an entire package of Oreo cookies into a nice meal.
You don't want huge chunks of Oreo cookies but you also don't want fine powder. You are looking for something right in the middle.
After you combine the ingredients and the frosting is formed, fold in the Oreo pieces until they are evenly spread throughout the buttercream.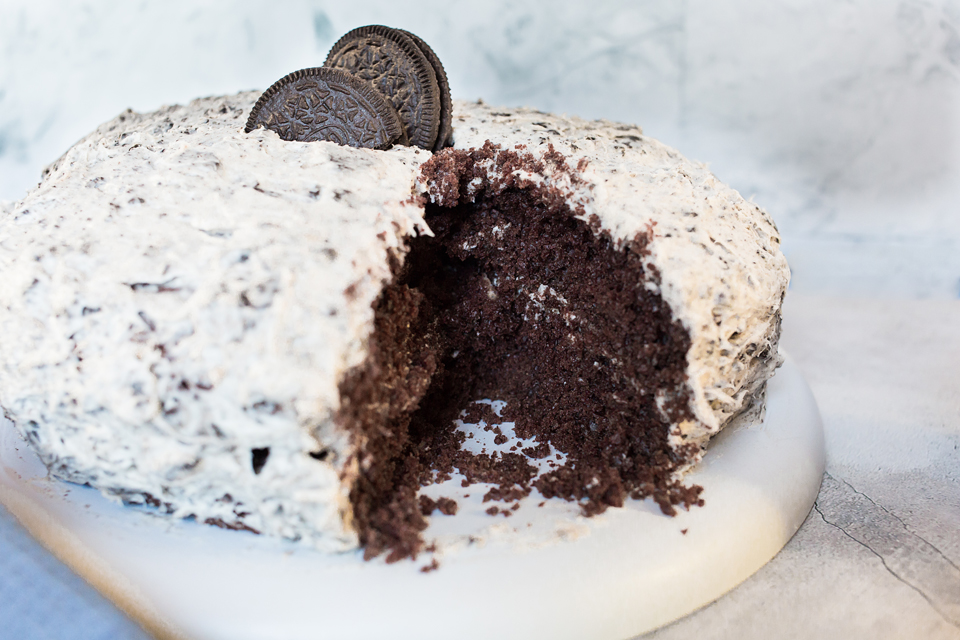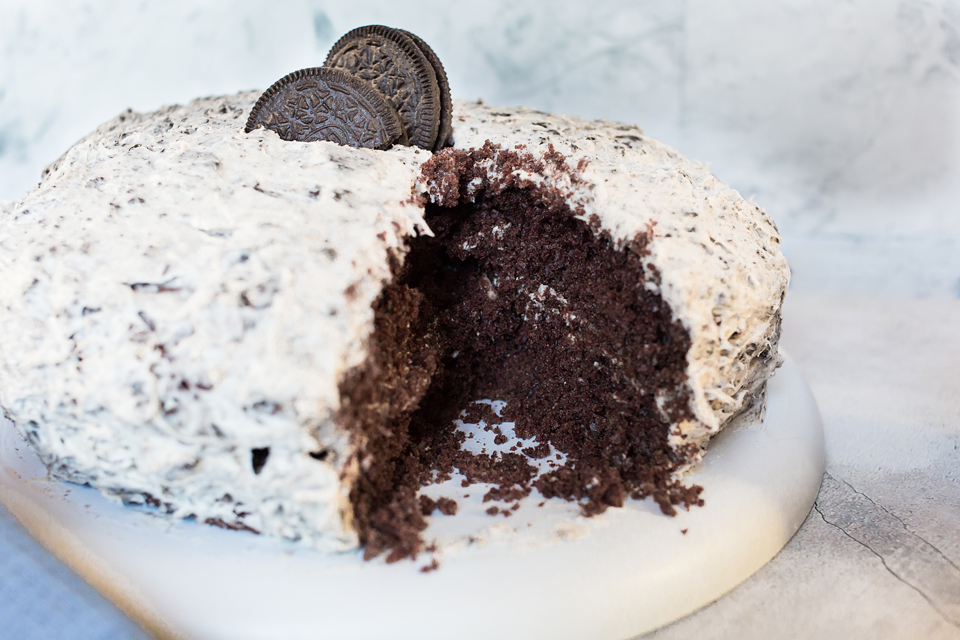 Vegan Buttercream Flavor Adaptations
If you are looking for vegan buttercream flavor ideas, here are some modifications that you can easily make! Simply make this recipe as-is for vanilla buttercream. Otherwise, the sky is the limit!
Oreo. Add in 1 package of Oreos, crushed in between a fine meal and large chunks. Slowly incorporate after the frosting already has stiff peaks.
Chocolate. Add in 1/4 cup cocoa powder when you add in the vanilla extract in this recipe. Carefully sift it in!
Mocha/Coffee. Add 2 tablespoons of instant coffee at the beginning of this recipe and whip until combined and stiff peaks form.
Lemon. For vegan lemon buttercream, simply use lemon extract in place of vanilla extract, at the step where you add the milk.
These are just a few flavor adaptations! Feel free to have fun with this vegan buttercream recipe and play with the flavor to fit your taste!
4-Ingredient Vegan Buttercream Frosting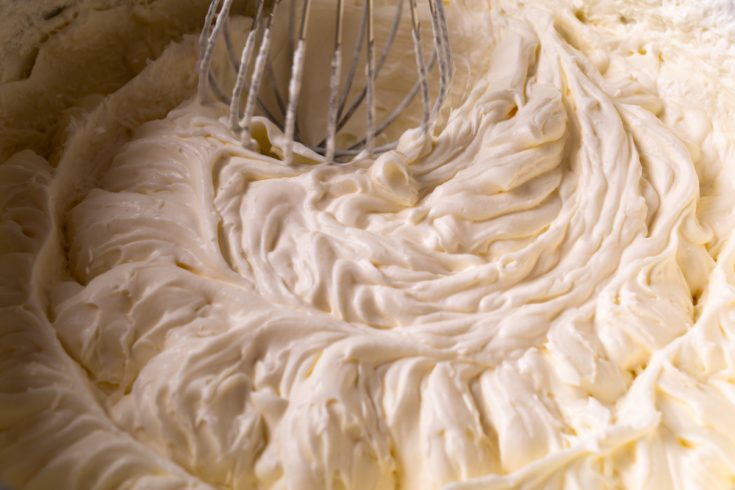 This vegan buttercream frosting is so creamy and delicious! It whips up using just 4 ingredients and you can customize the taste endlessly! Simply add whichever flavor mix-in you want. It is great for icing cakes, cookies, and more!
Ingredients
1.5 Cups Vegan Margarine/Butter
4-5 Cups Powdered Sugar (Higher End If You Want Sweeter!)
8 Tablespoons Vegan Milk
2 Teaspoons Vanilla Extract
1 Package Oreos (If Making Oreo Buttercream)
Instructions
Using a stand or electric hand mixer, whip vegan butter until light and fluffy, about 2-4 minutes. Slowly add in 1/2 cup of powdered sugar at a time until vegan buttercream forms stiff peaks.
As you add in the powdered sugar, stop to do a taste test. Once it is sweet enough, you can stop adding the sugar to your preference.
Add in the vegan milk and vanilla extract and continue to mix until fluffy.
Optional: Add crushed Oreos and continue to mix until combined.
Notes
The vegan buttercream recipe stores well for 2-3 days in an airtight container in the fridge.