Are you looking for some of the best vegan 4th of July recipes? Well, you have come to the right place! Whether you are vegan and looking for recipes to add to your vegan 4th of July menu or you just wanting to have a few options, here are tons of great options that everyone will love, vegan or not!
Here you will find some classic 4th of July recipes made vegan, like mac and cheese, burgers, and salads. You will also find some fun and colorful vegan 4th of July recipes that are perfect for the holiday! And no vegan 4th of July is complete without some awesome drinks and desserts that are sure to wow your guests!
See Also: Vegan Thanksgiving Recipes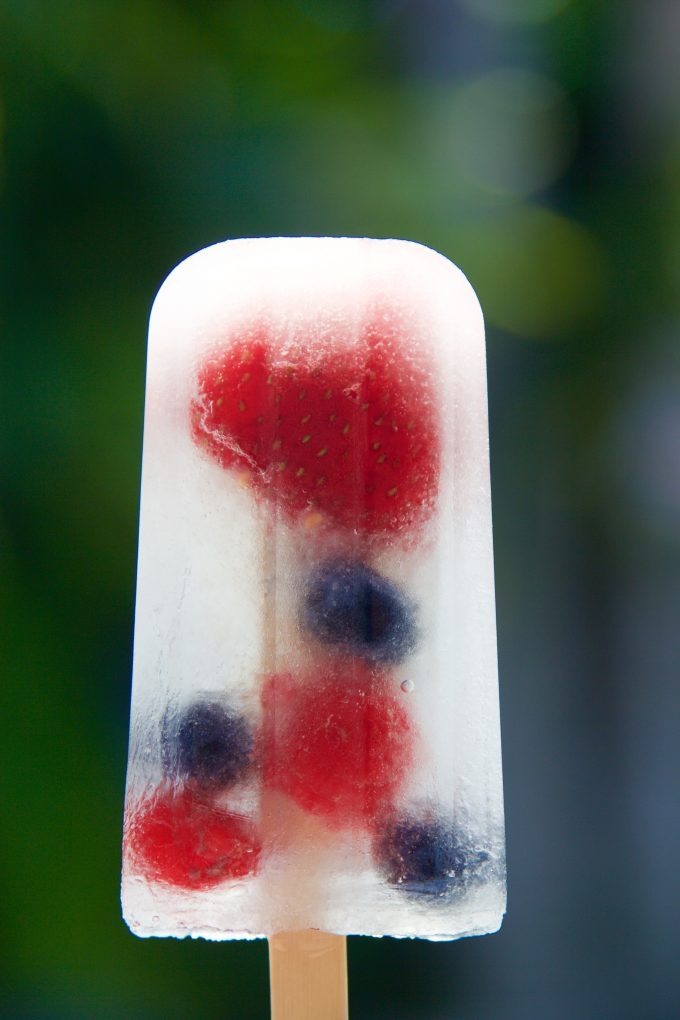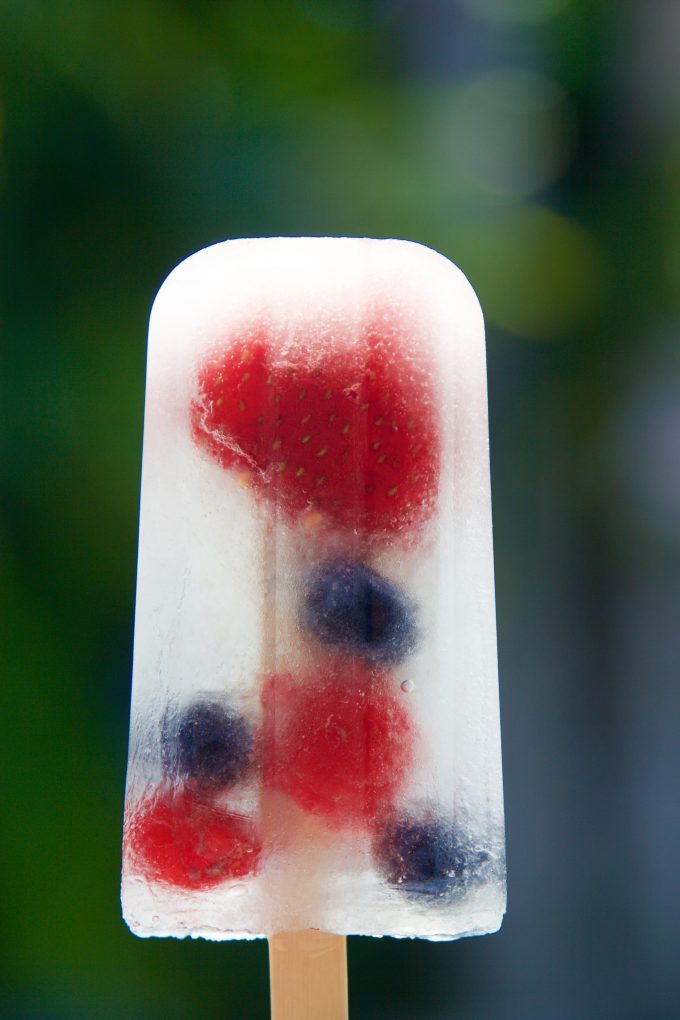 24 Tasty Vegan 4th Of July Recipes
Vegan Apple Crisp
This vegan apple crisp is super easy and delicious, making it one of the best vegan 4th of July recipes! This recipe only requires 5 ingredients that are pantry staples, so you should have them around your house. This vegan apple crisp will be a popular addition to your 4th of July celebration!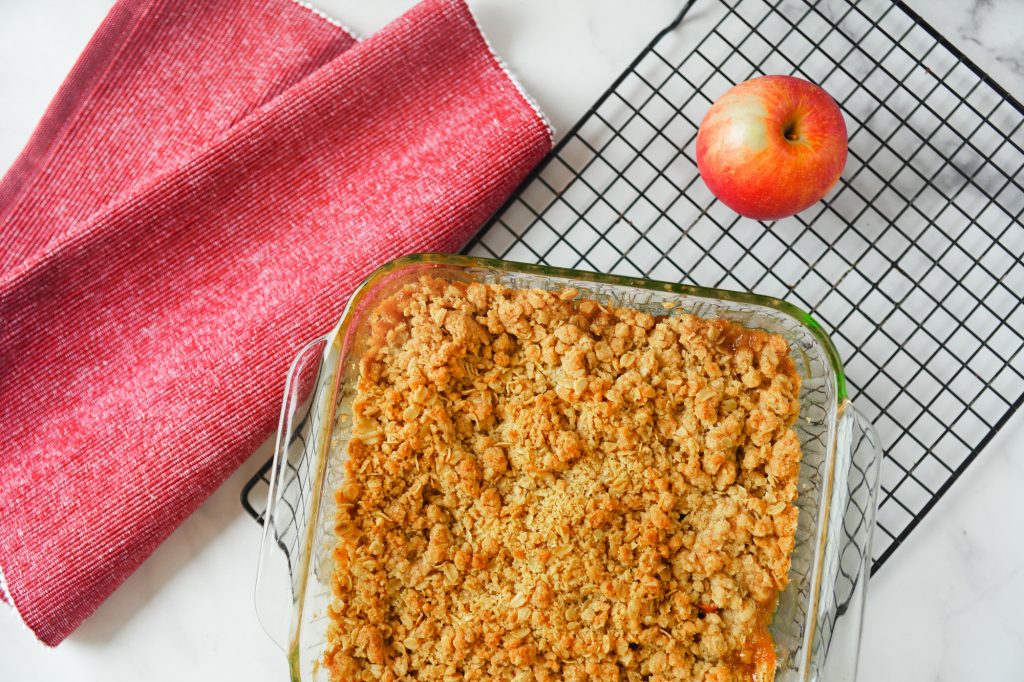 Pesto Pasta Salad
This vegan pesto pasta salad is quick and easy to put together. It is super delicious and is customizable with the vegetables that you can add. It's also a crowdpleaser and is perfect to make for group gatherings. This is a great option for your vegan 4th of July menu.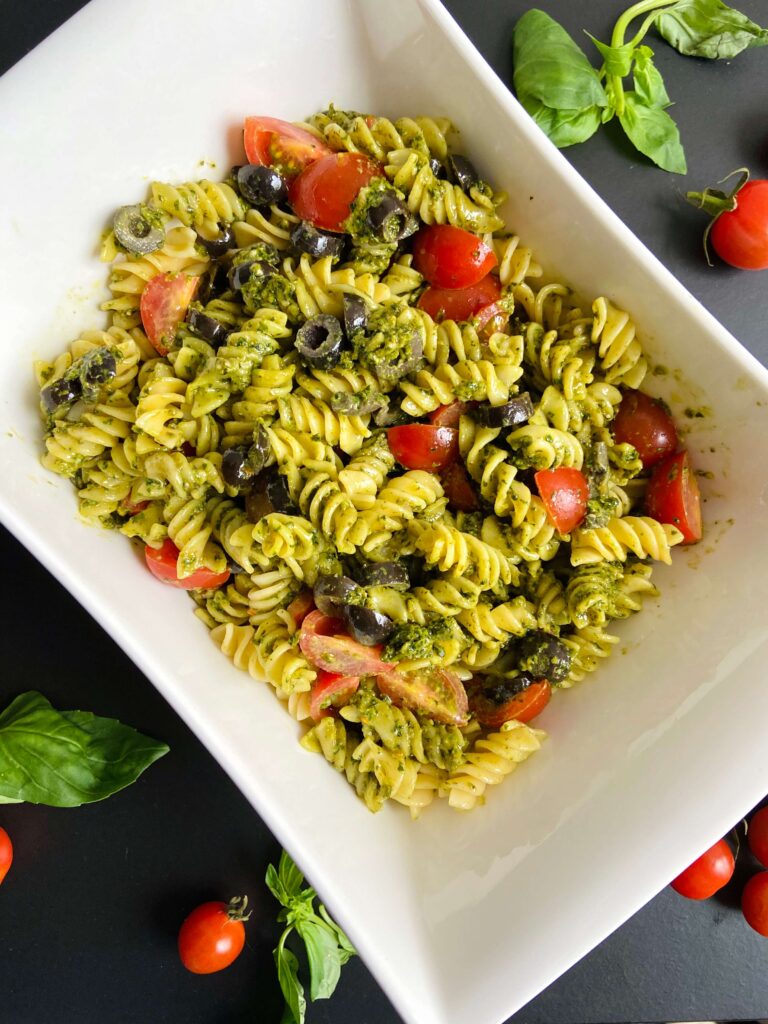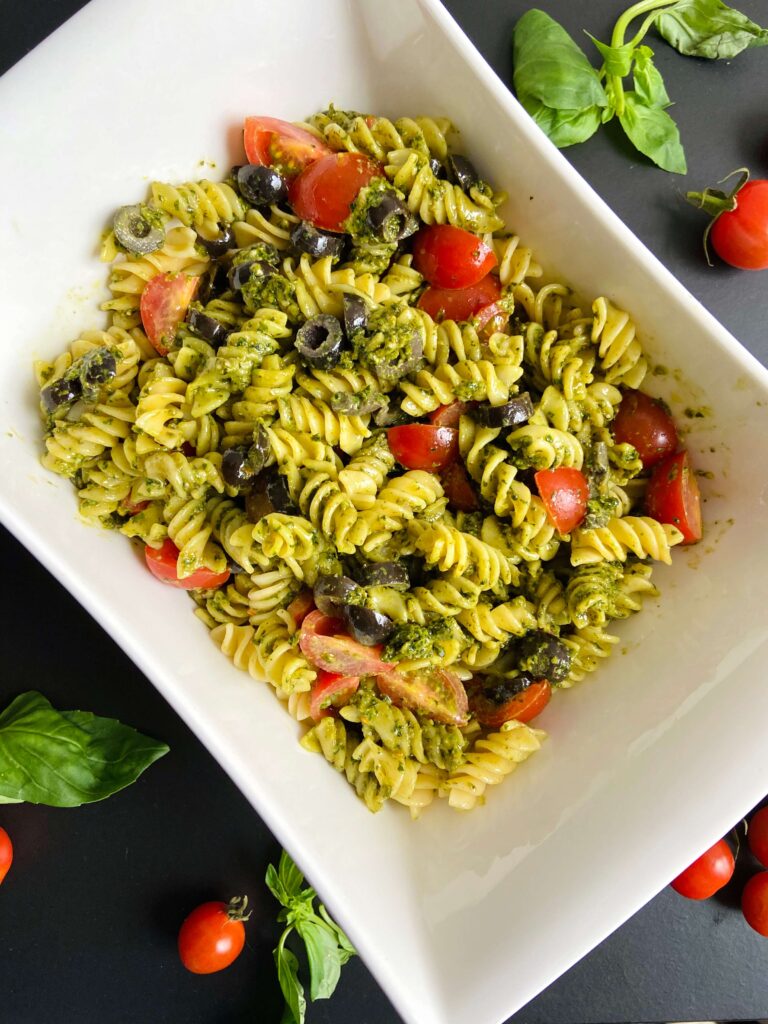 Nacho Cheese Sauce
This delicious Vegan Nacho Cheese Sauce recipe is highly addictive and perfect for dipping! It is a great way to start off any summer party, like your vegan 4th of July.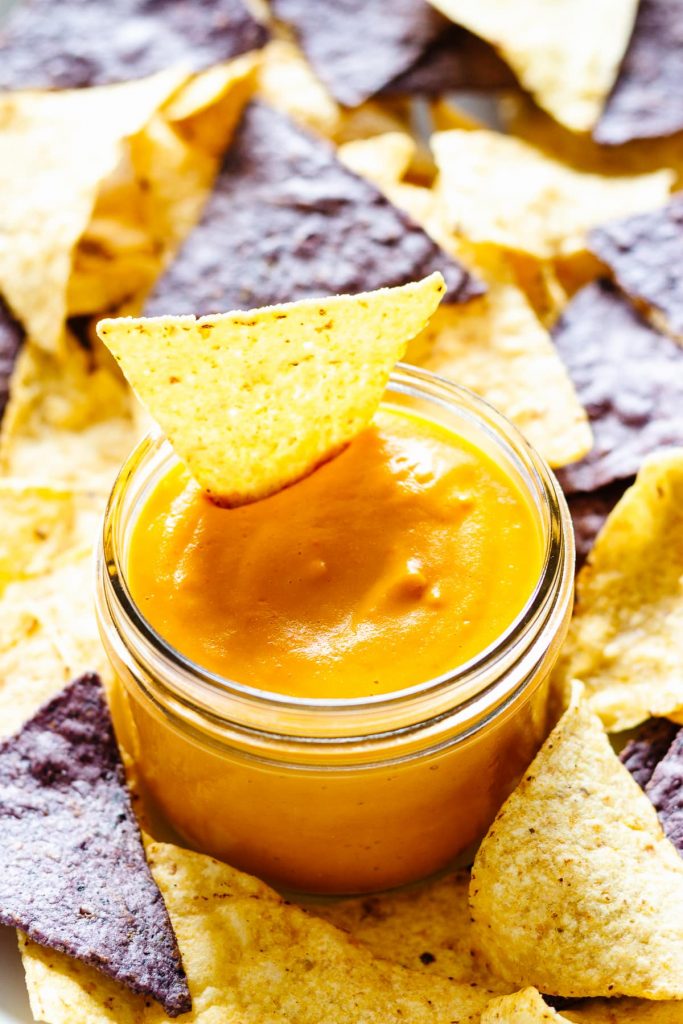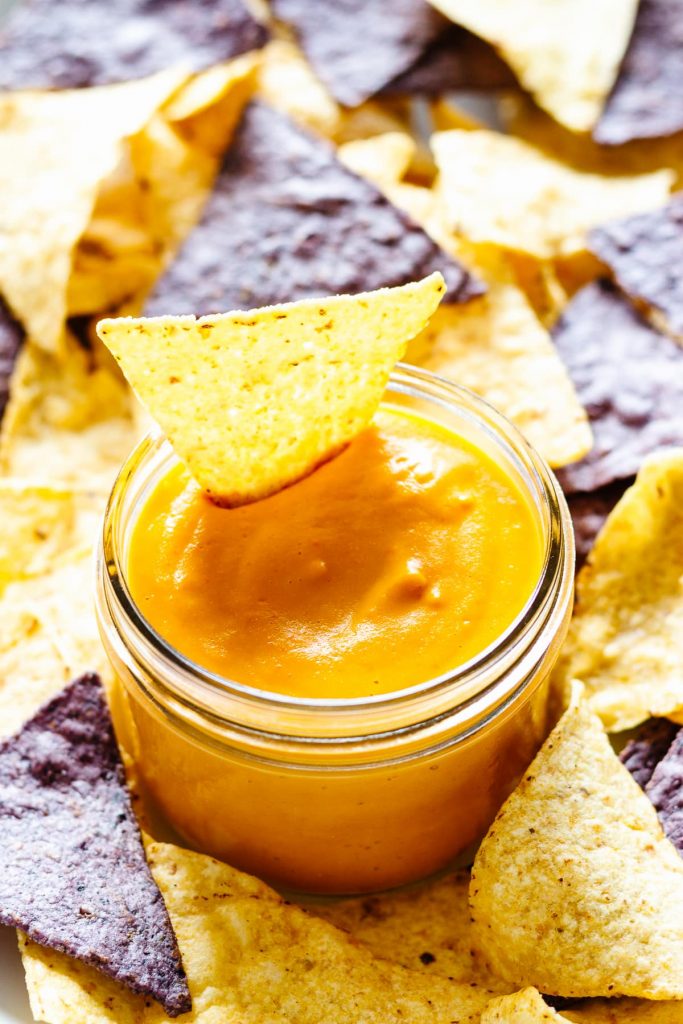 Strawberry Pineapple Salsa
This Strawberry Pineapple Salsa recipe is perfect for the warm summer months! This vegan recipe is bursting with fresh flavor and a perfect appetizer or side. Enjoy on its own with chips or on top of tacos or nachos! You can be creative when using this salsa for your vegan 4th of July.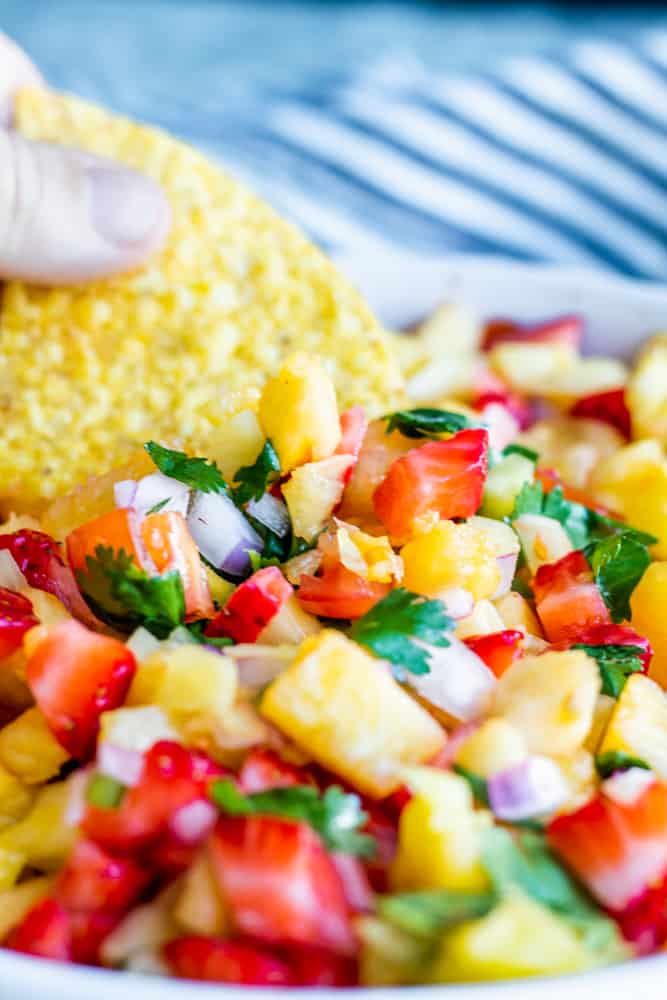 Chickpea Burgers
If you are looking for some awesome vegan burgers for your vegan 4th of July, then this recipe is for you! This recipe only takes 15 minutes so they are super quick. They also hold together very well, so you don't have to worry about your patties falling apart!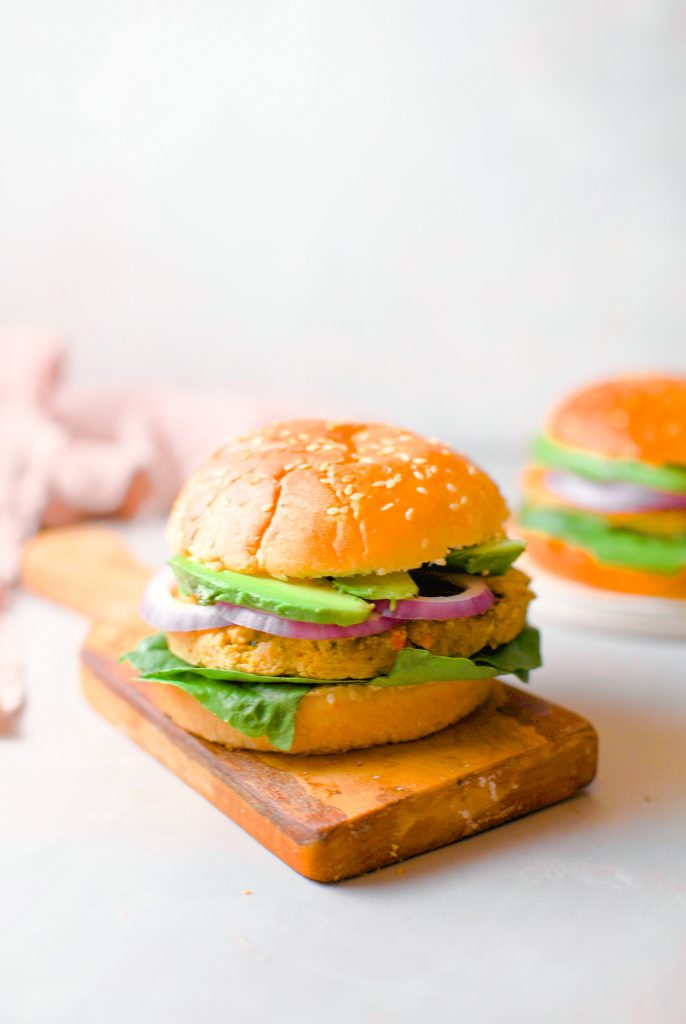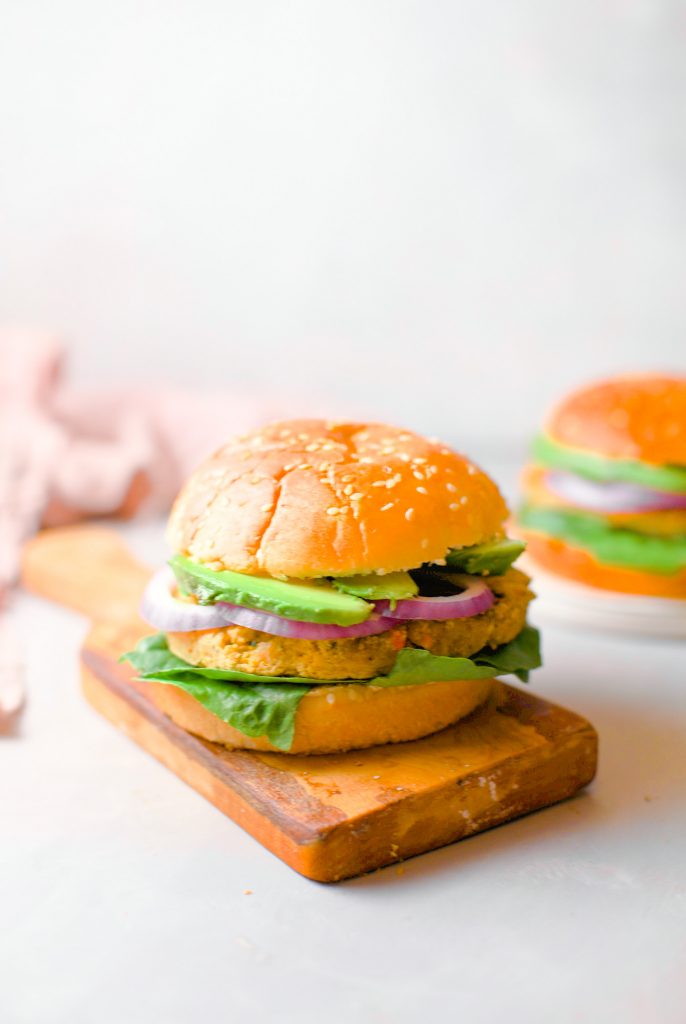 Bean Salad
This healthy vegan bean salad is the easiest and quickest bean salad made with canned beans, has only 6 ingredients, and takes 5 minutes to make. It's not only an awesome go-to summer salad recipe, it's also only 3 Weight Watchers freestyle smart point per 1/2 cup! This is a great side dish to include on your vegan 4th of July menu.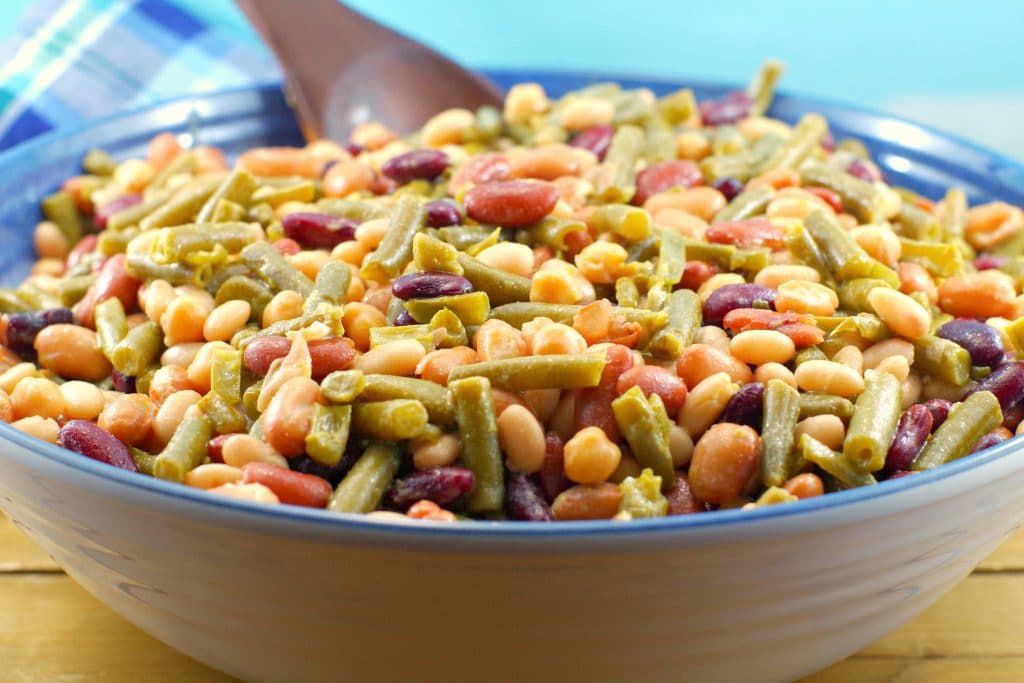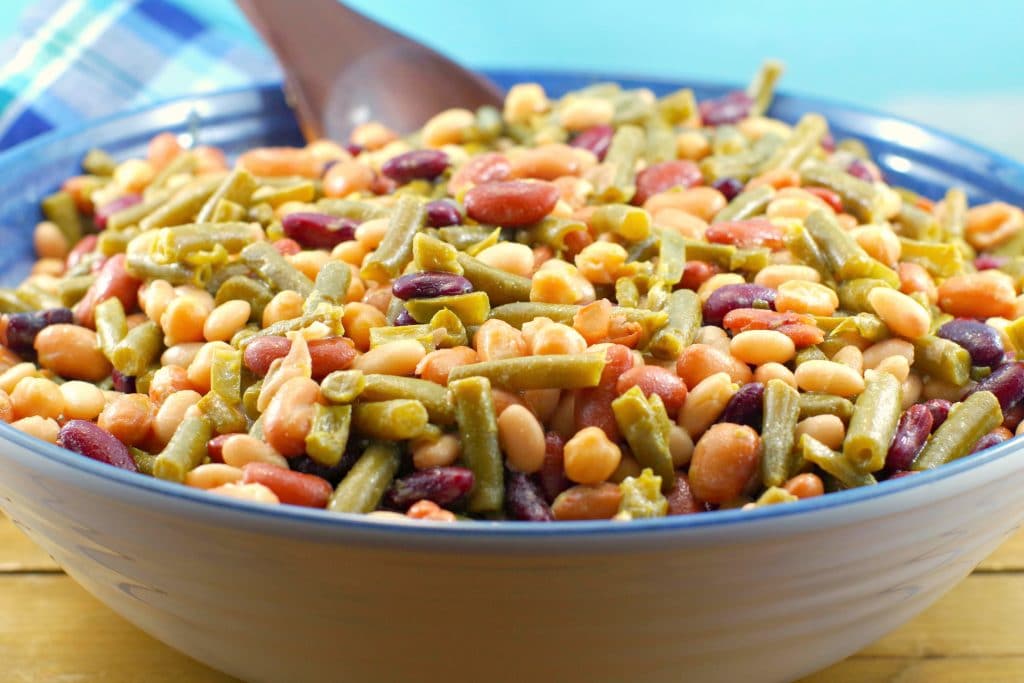 Watermelon Peach Mocktail
This 3-ingredient Whole30 Watermelon Peach Mocktail is the perfect healthy and refreshing drink with no added sugar. This gorgeous pink drink is watermelon slush infused with sparkling water and it will keep thirsty at bay. Perfect for those hot summer days and July 4th celebrations!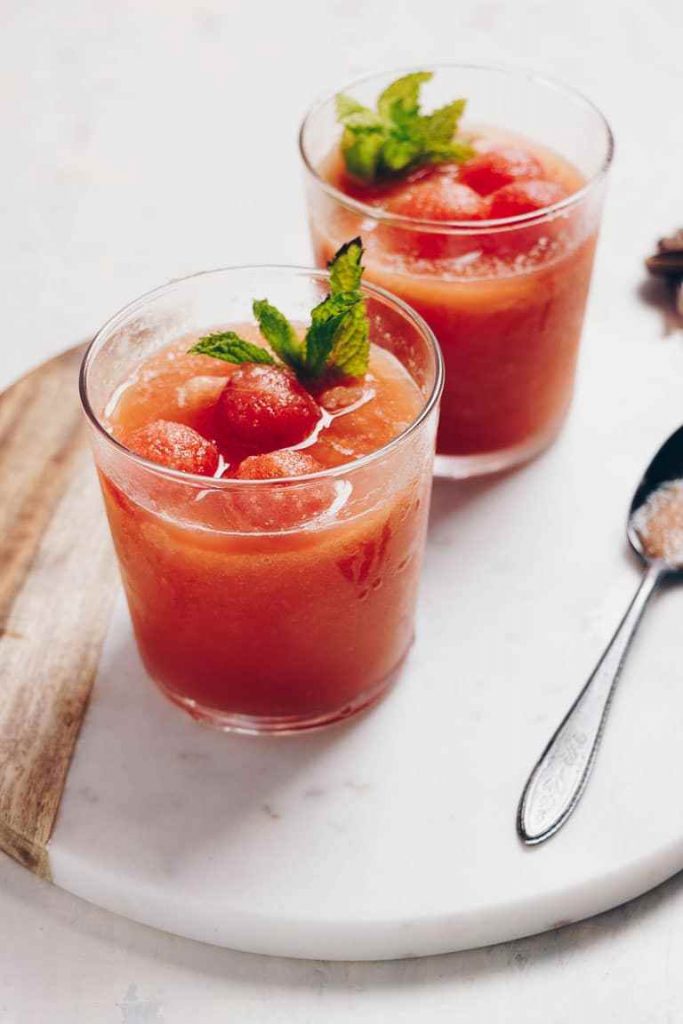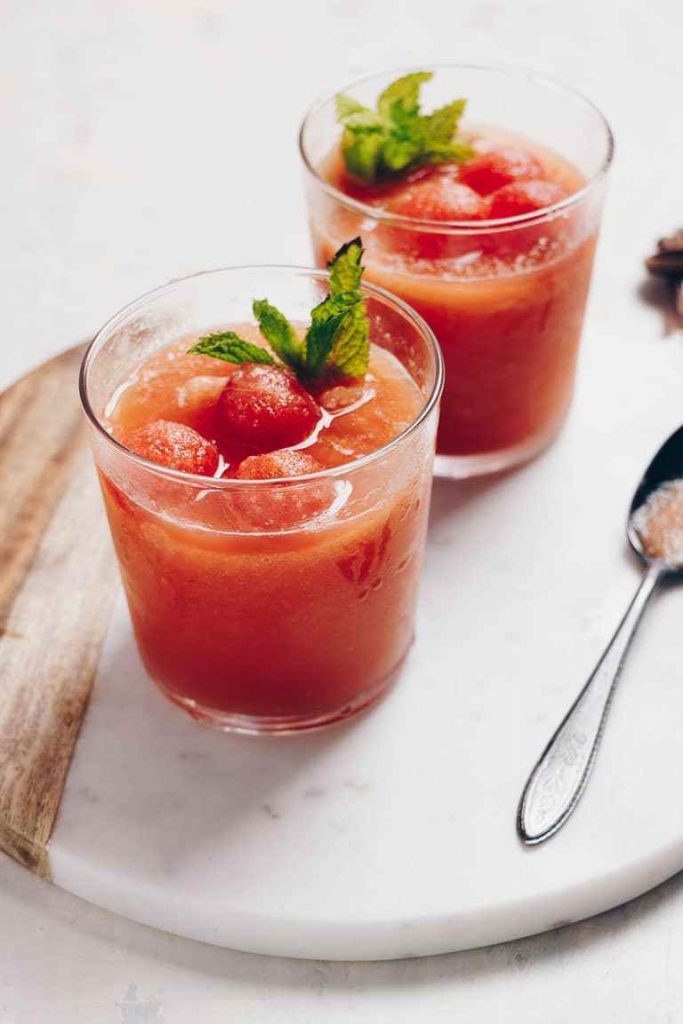 Easy Vegan Chopped Salad
Salads are a quick and easy way to add some color to your vegan 4th of July! This vegan chopped salad is also gluten-free, which makes it a great allergy-friendly option as well. The maple tahini dressing also adds a lot of flavor to this dish.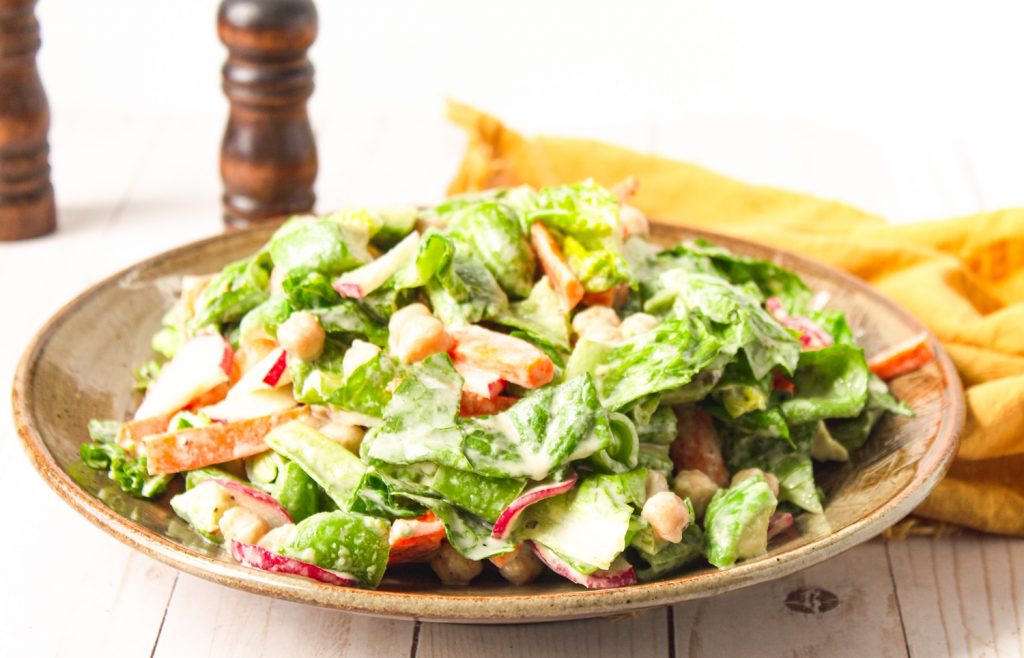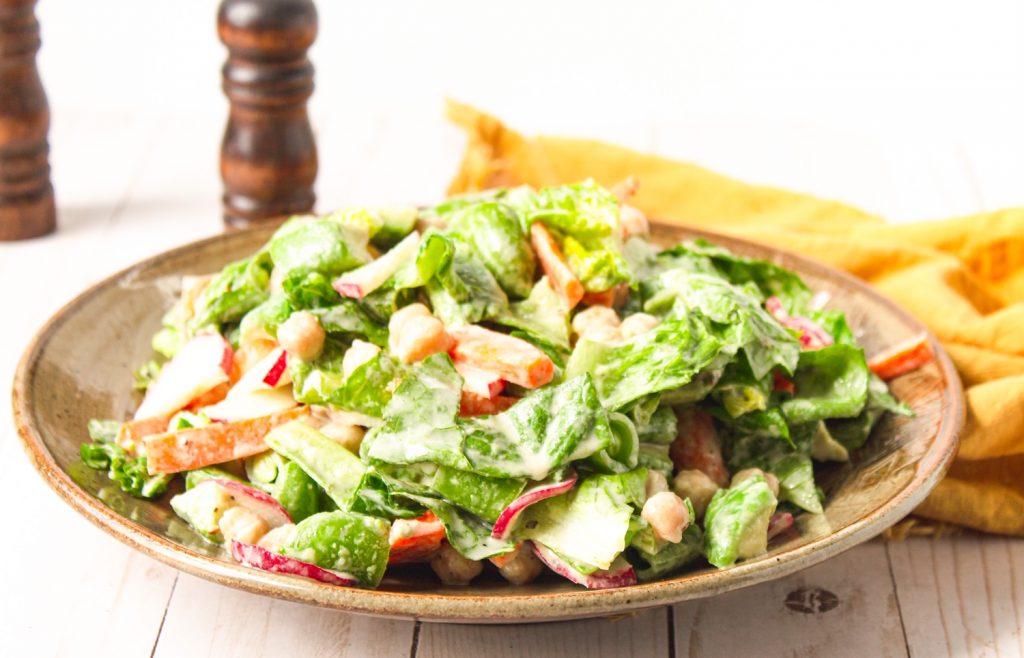 No Bake Blueberry Custard Pie
This no-bake Vegan and Gluten Free Blueberry Custard Pie is perfect for summer days when you don't want to heat up the oven. With the crunchy crust, creamy vanilla filling, and juicy blueberry topping, you won't believe it's vegan and gluten free, too! Plan a few hours in advance and you have a refreshing dessert that's festive, too.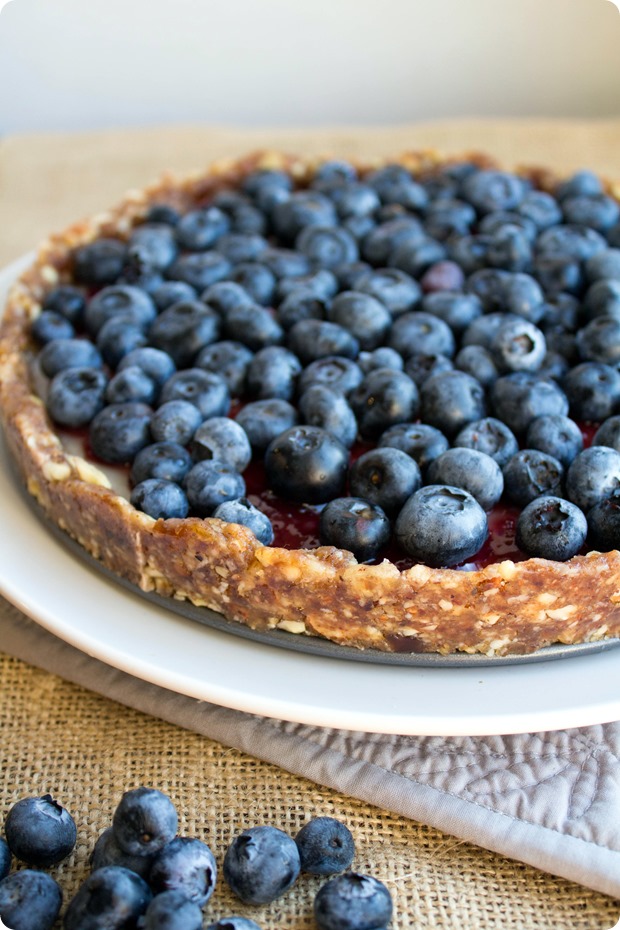 Red, White, And Blue Beet Slaw
This delicious vegetarian slaw is colorful and festive especially for the 4th of July! Though it is vegetarian, all you need to do to make it vegan is substitute the honey. The beets, blueberries, and shredded coconut make this bright dish red, white, and blue!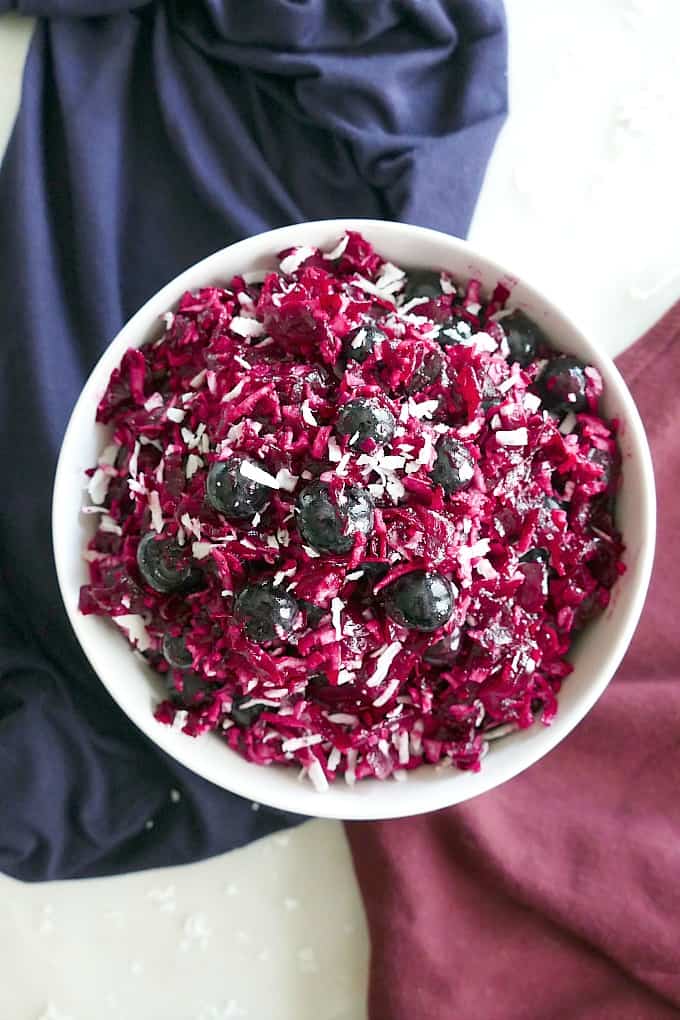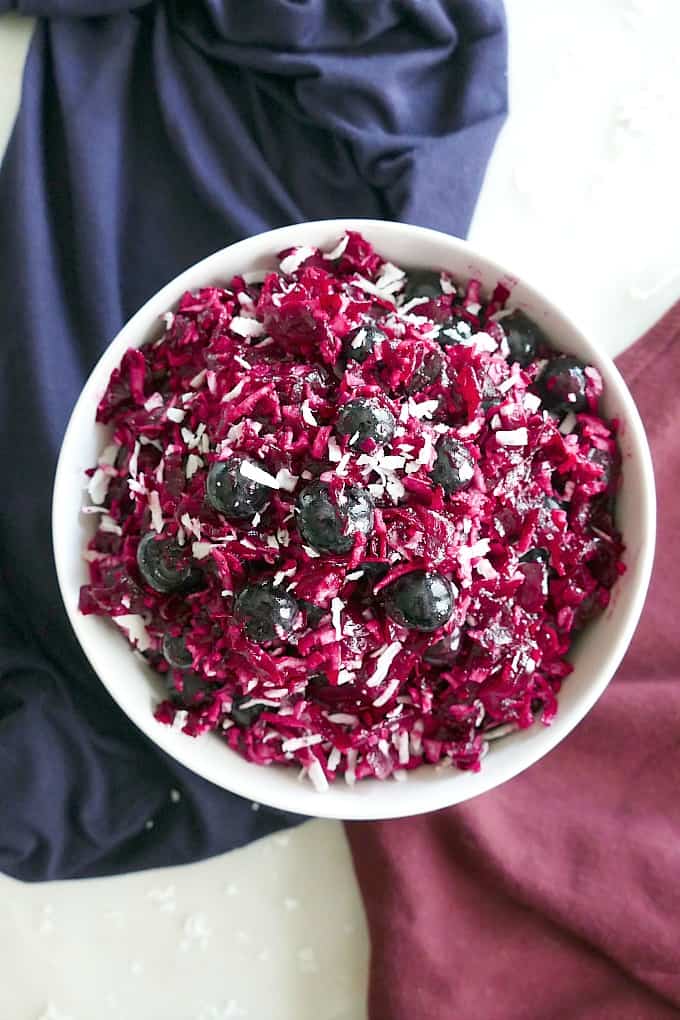 Pickled Cherry Cold Rice Salad
If you are looking for a unique vegan 4th of July recipe to serve, this is an awesome option. It is a completely different kind of salad, and this savory pickled cherry cold rice salad makes a great dish. It can either be served straight from the fridge or at room temperature.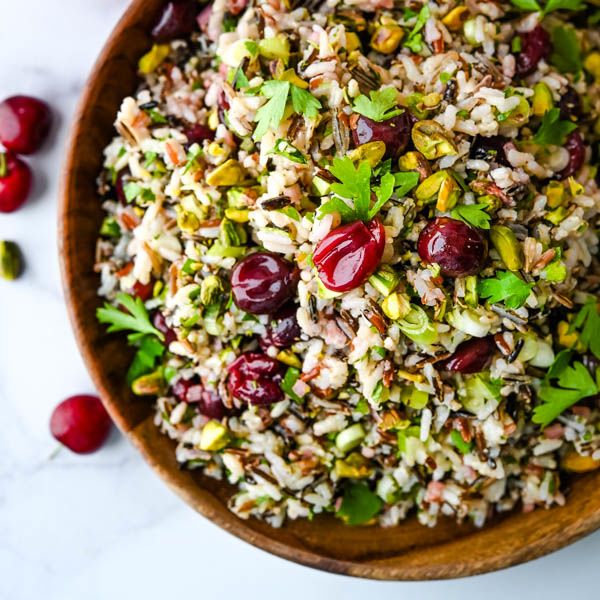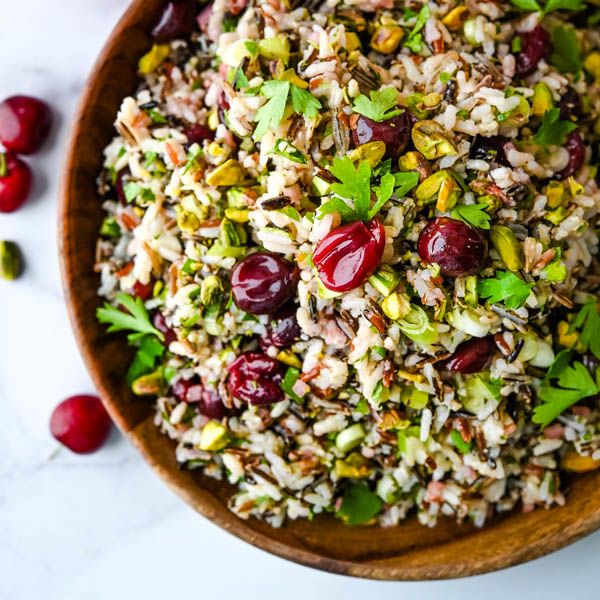 Creamy Baked Mac And Cheese
What 4th of July menu would be complete without a delicious mac and cheese! This awesome mac and cheese recipe uses cauliflower and can be made totally nut and gluten-free! The crunchy baked top of this mac and cheese is perfectly matched with the creaminess of the cauliflower. Together they make one of the best vegan mac and cheese!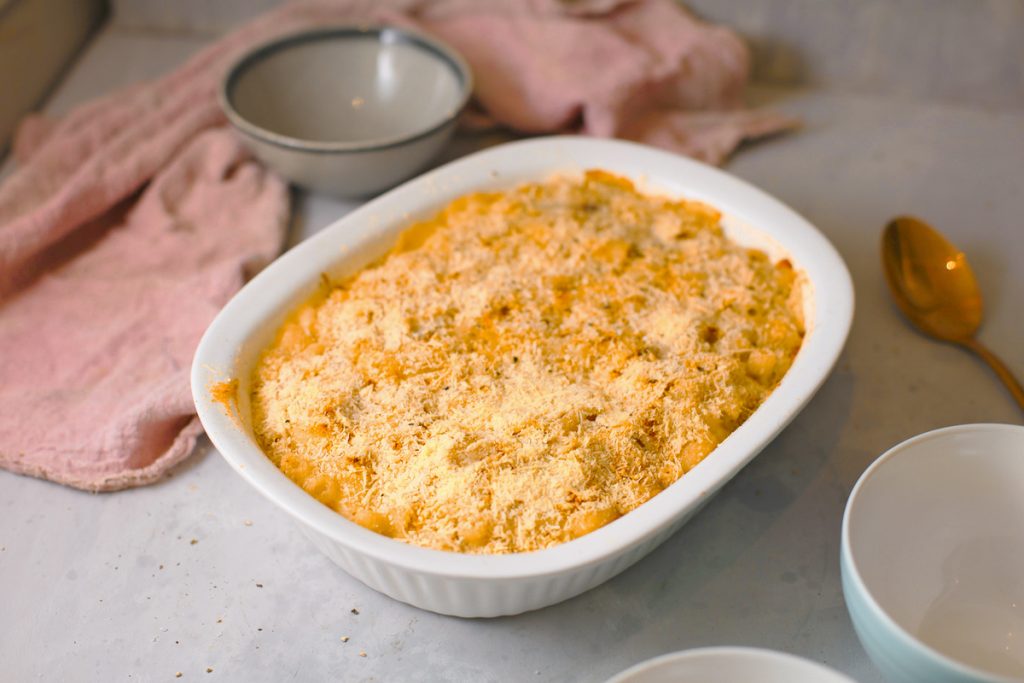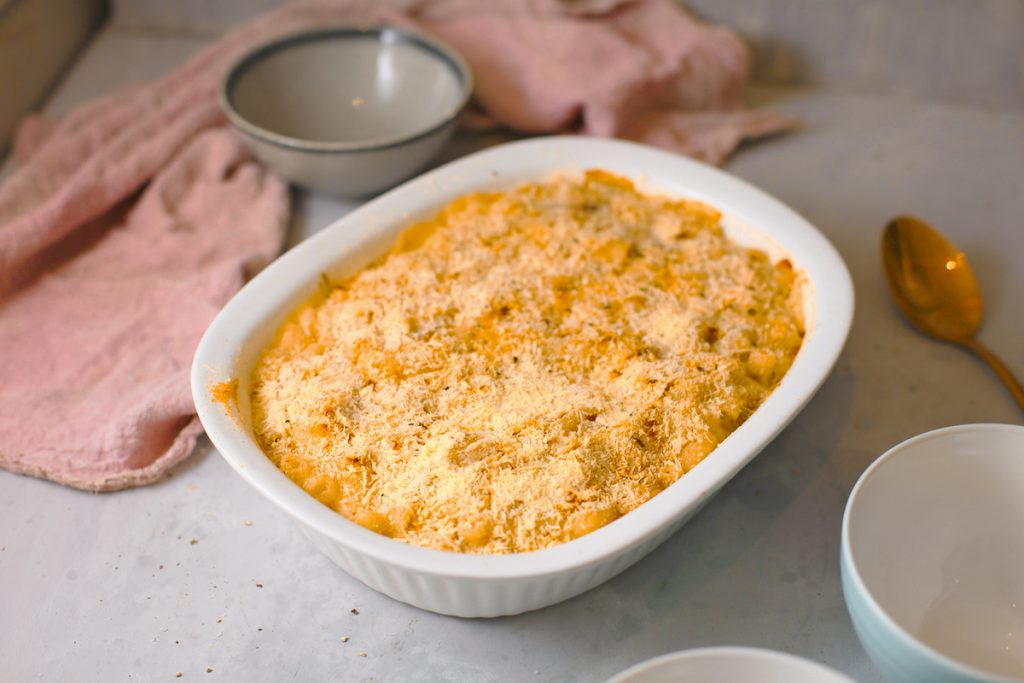 Portobello Burgers
Portobello burgers are an awesome option for your vegan 4th of July menu. The mushroom burgers hold up super well and are very flavorful. The mushrooms make this burger different than everything else that you might be having for your vegan 4th of July.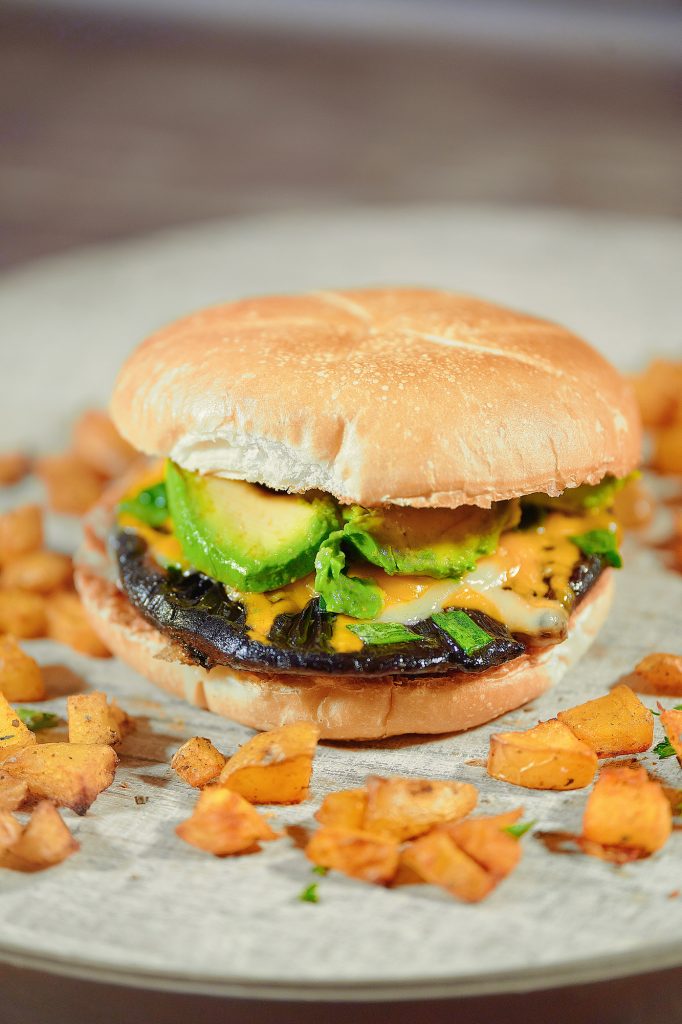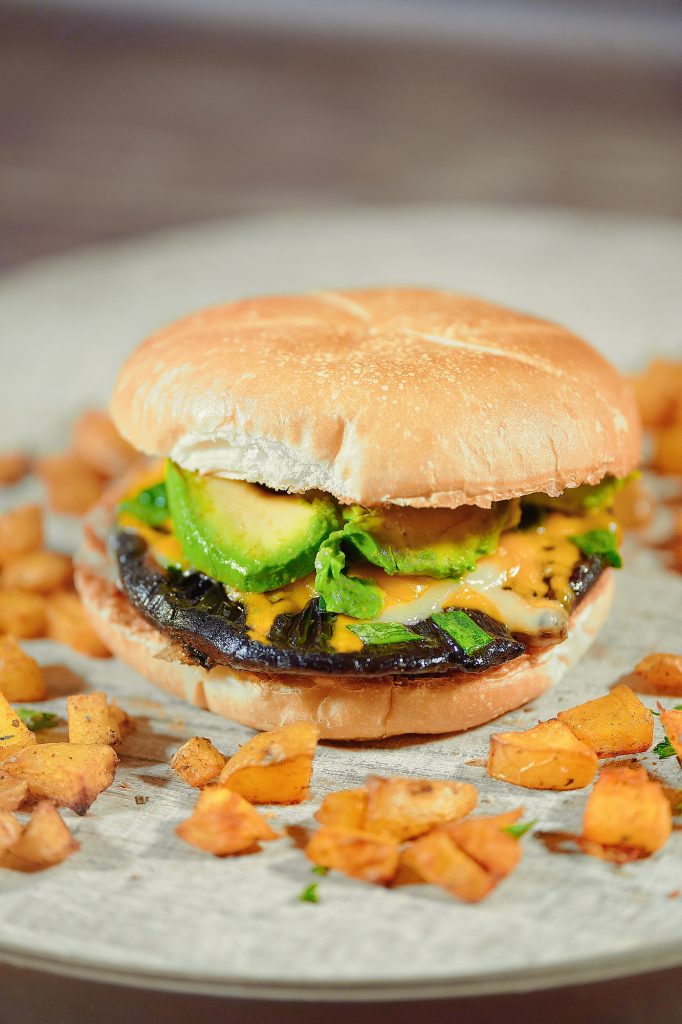 Oreo Cake With Buttercream Frosting
Desert is arguably the best part of any meal, so you want something that will wow for your vegan 4th of July. This Oreo cake will do just that. Since most people don't know that Oreos are accidentally vegan, people won't believe that this delicious cake is vegan!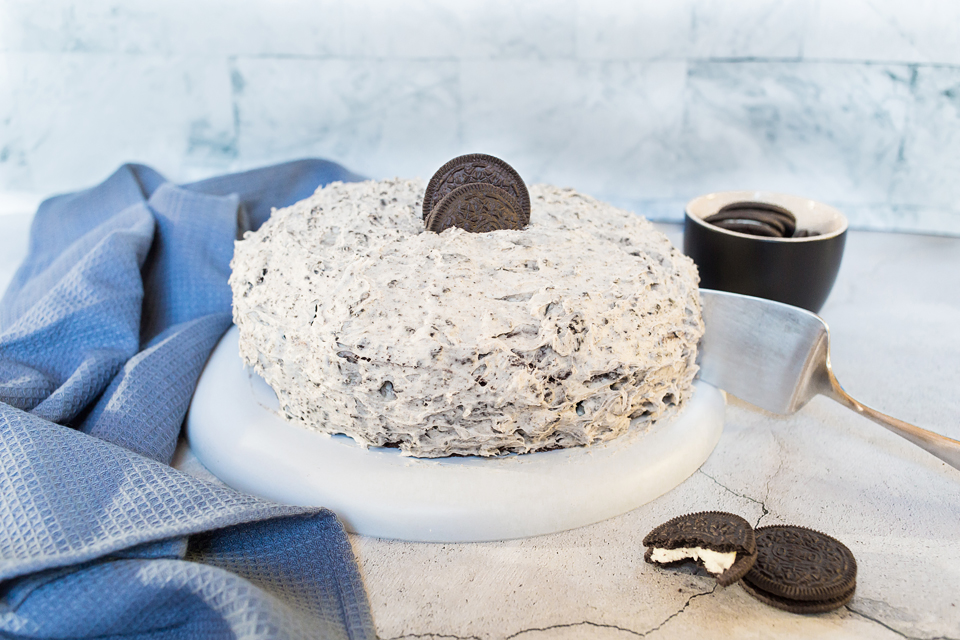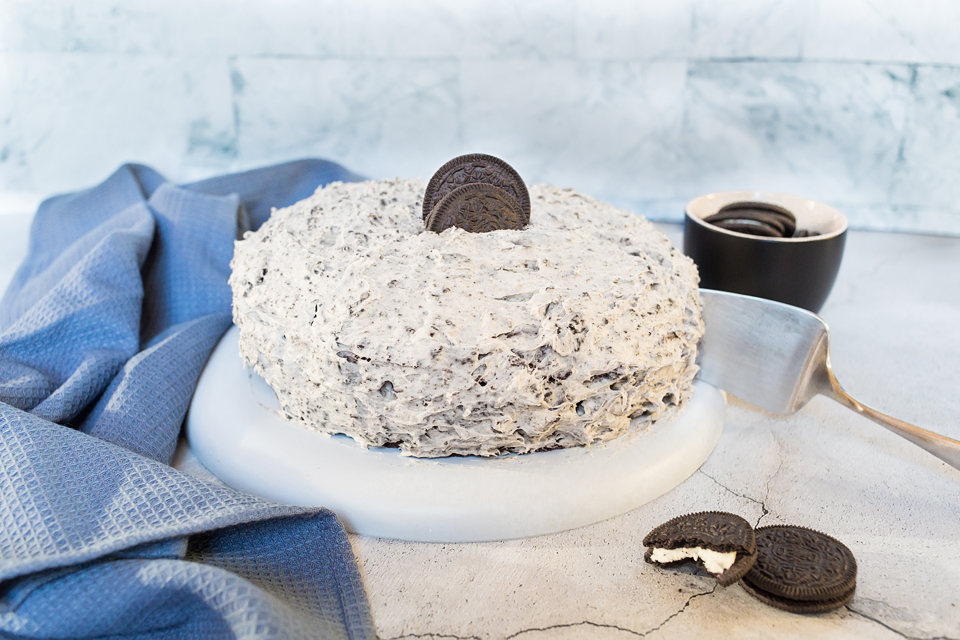 Grilled Tofu Skewers
These grilled BBQ tofu skewers are a great option to make if you are looking for vegan options for your 4th of July party. These vegan kebobs are perfect finger food, so they are great for sharing at parties.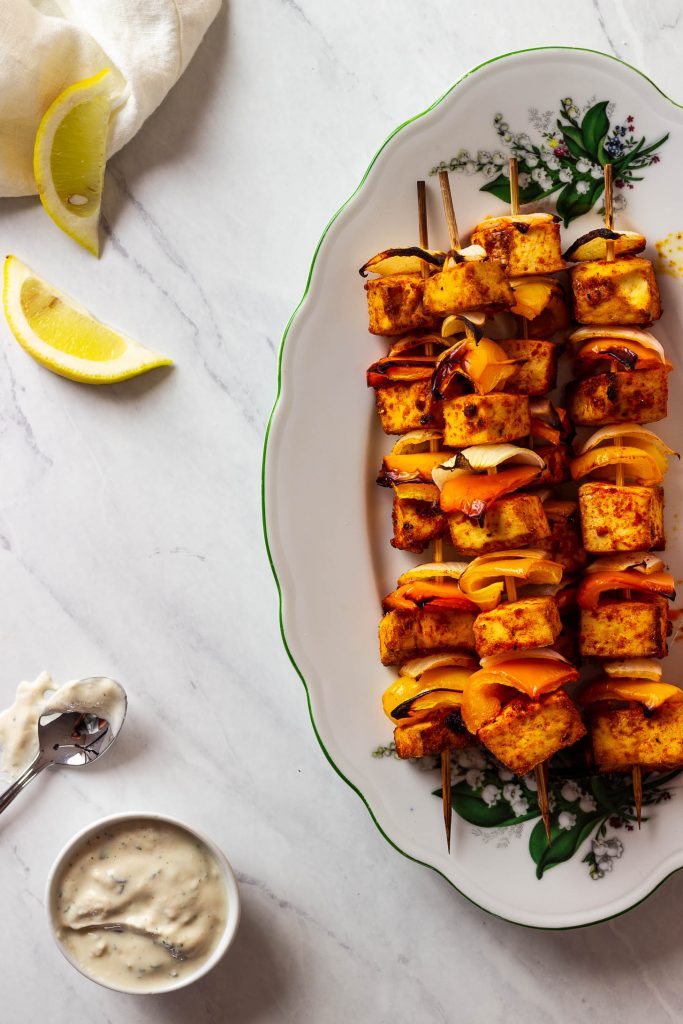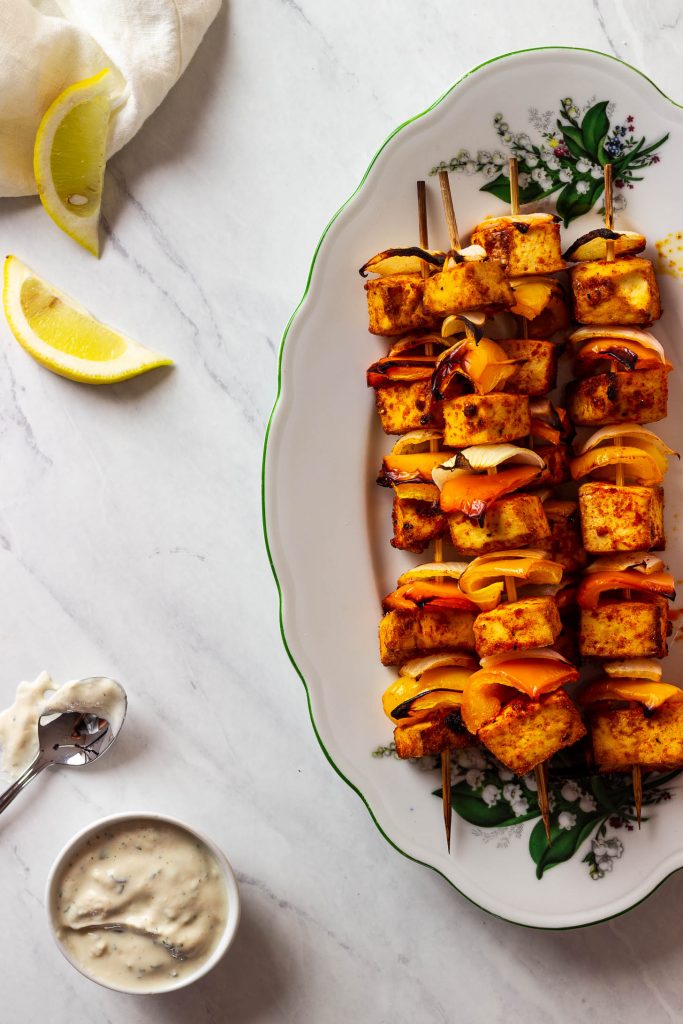 Roast Potatoes With Paprika
When looking for side dishes for your vegan 4th of July menu, roasted potatoes are a great option. This recipe is super flavorful and makes some awesome crispy potatoes. You definitely don't want to skip the potatoes this 4th of July!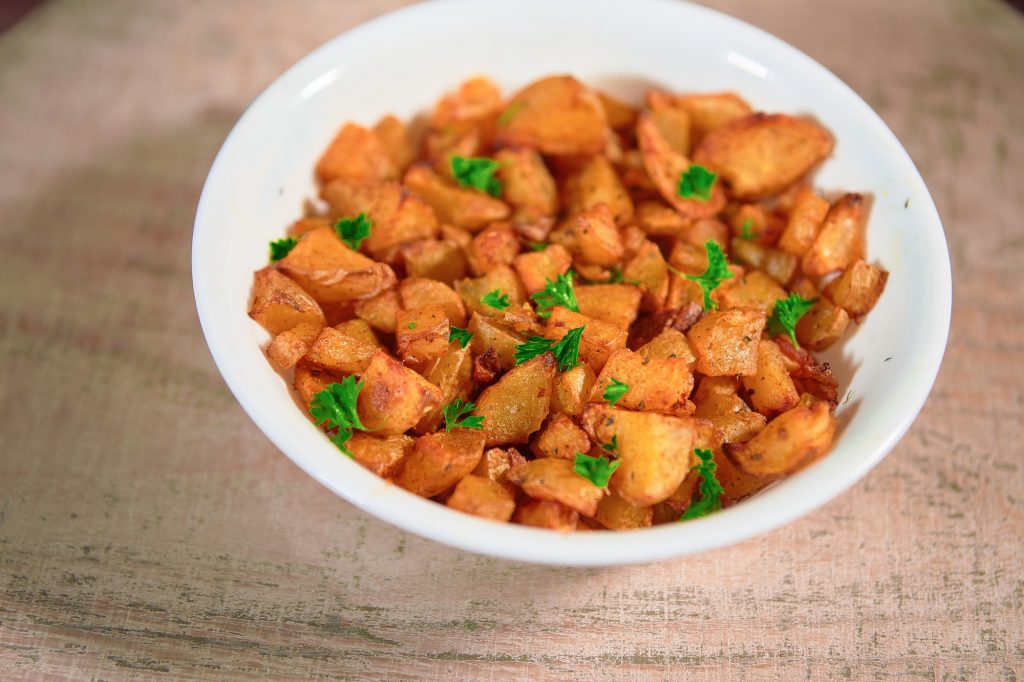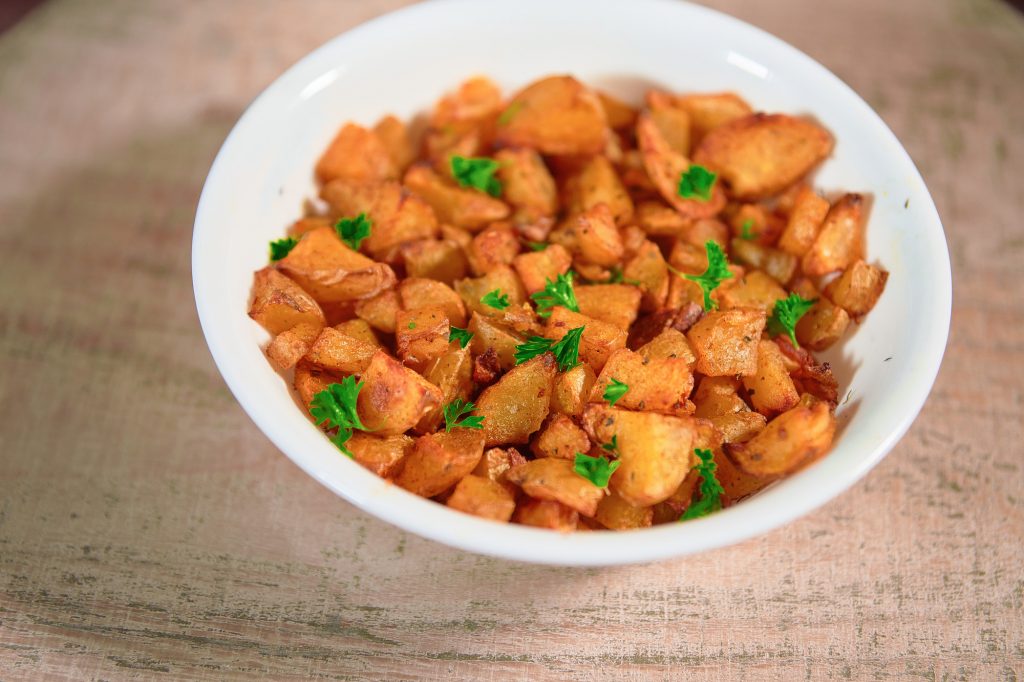 Fruit Salsa With Baked Cinnamon Chips
This fruit salsa with baked cinnamon chips is a sweet and tangy vegan dip that everyone will enjoy! This recipe is great for groups, and it's a perfect dish for a summer BBQ or the 4th of July.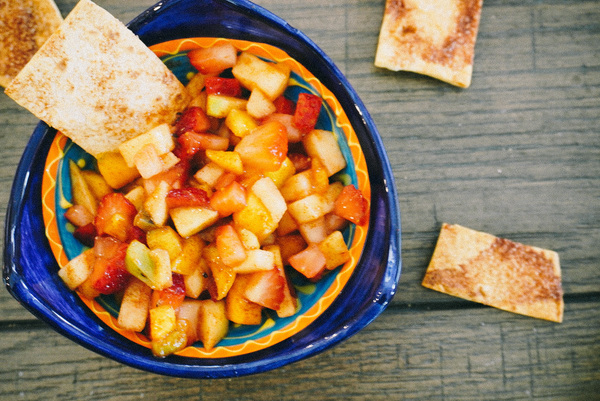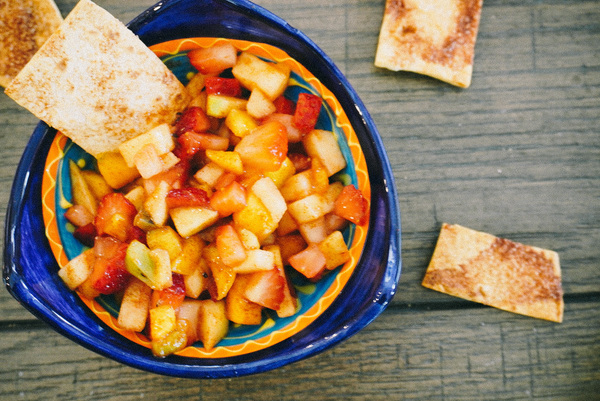 Lemon Tahini Courgette Salad
This raw vegan salad features crisp slices of courgette, sweet cherry tomatoes, tender artichoke hearts, and protein-packed chickpeas tossed in a light lemon tahini dressing! This is the perfect cold salad side dish to enjoy with veggie burgers or grilled vegetables at a 4th of July BBQ!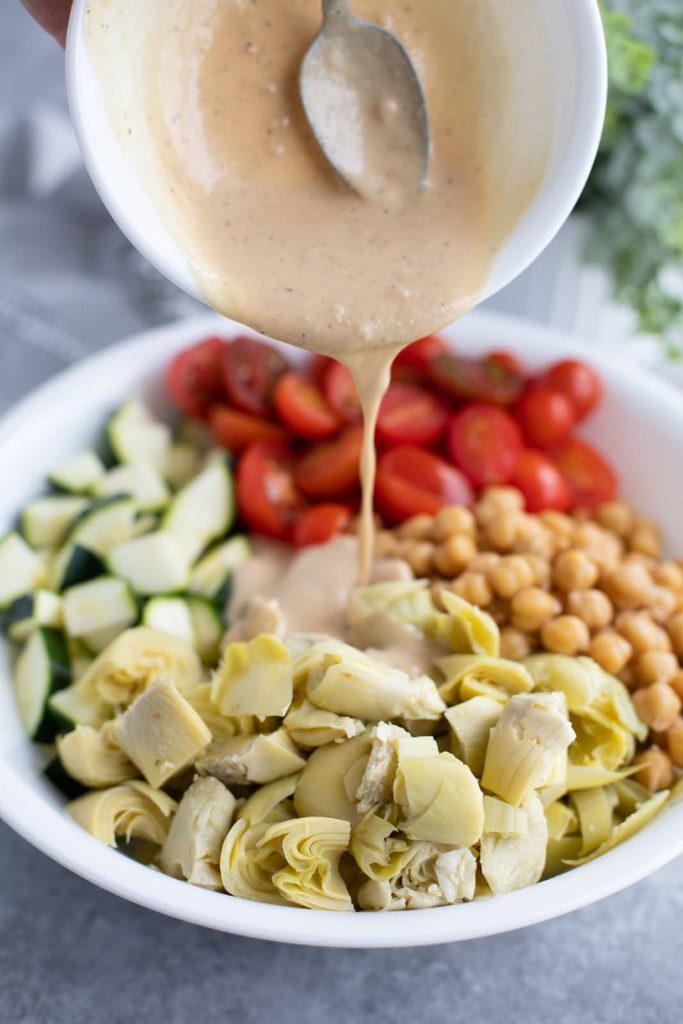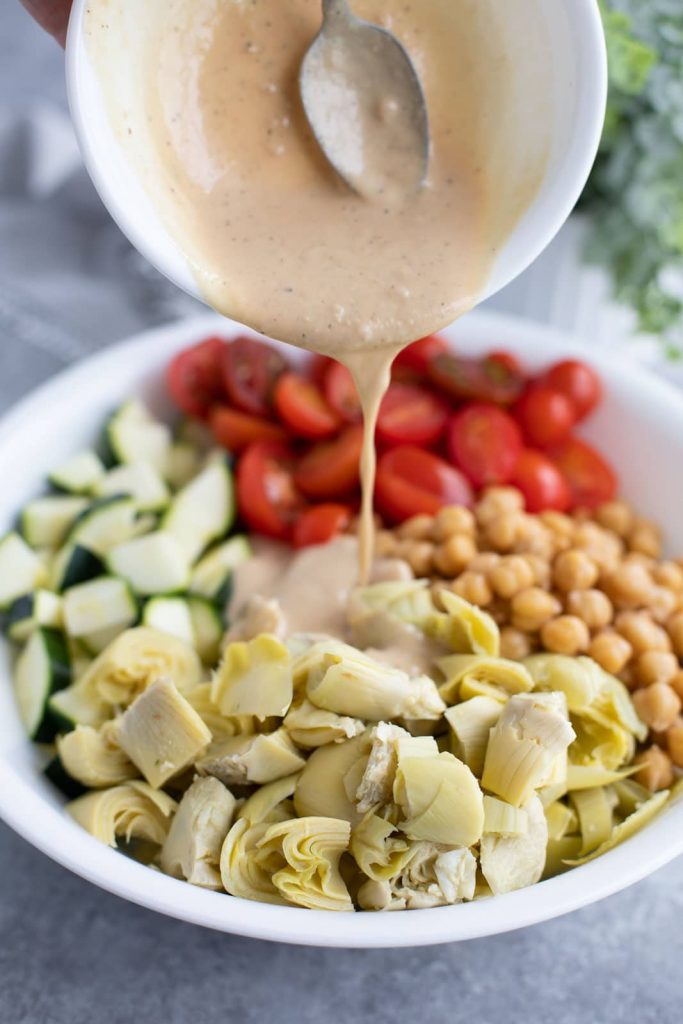 Buffalo Potato Salad
This vegan buffalo potato salad really takes the average potato salad to a whole new level. It is a perfect side dish for a vegan 4th of July. The buffalo adds a lot of flavor, and you have total control over how spicy you make the dish!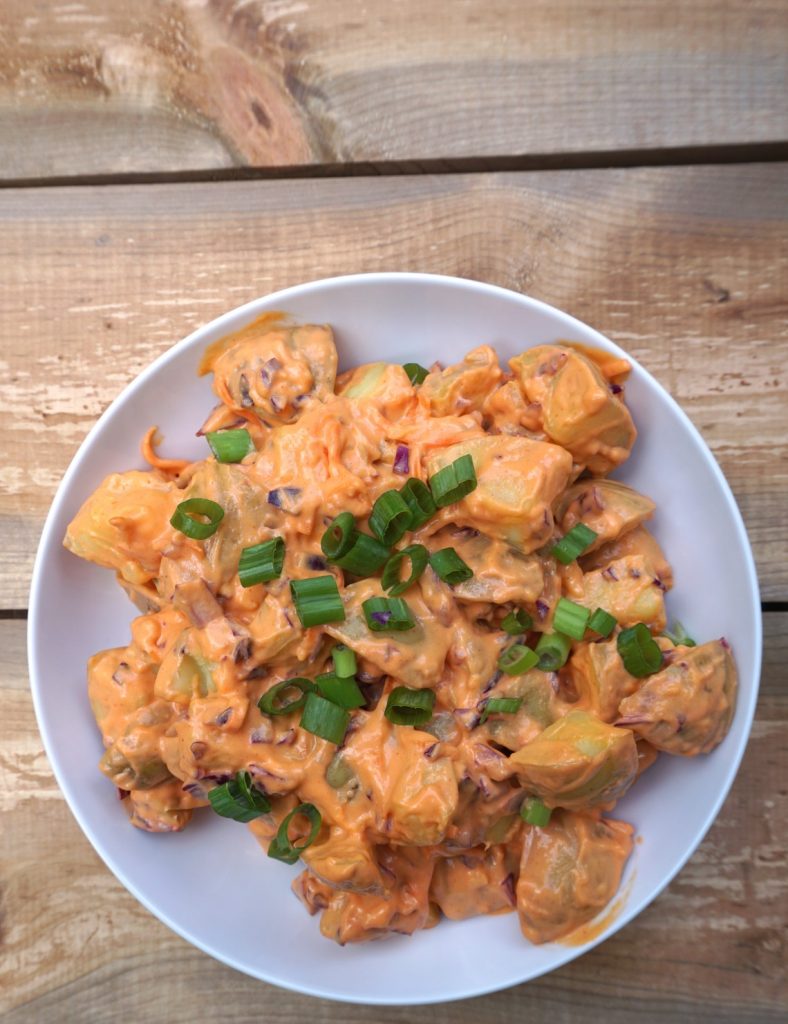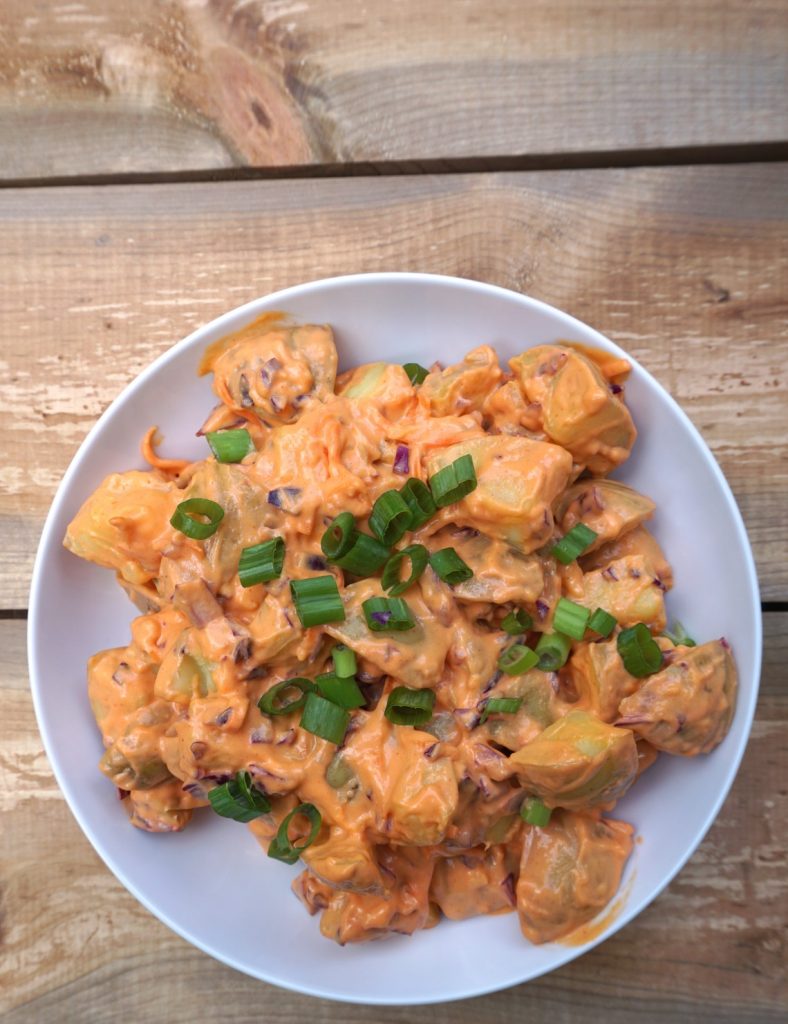 16 Strawberry Shortcake Cake
Don't be intimidated by this strawberry shortcake recipe from Sarah Bakes Gluten Free. It's easy to whip up, and doesn't have to be perfect to be delicious or wow your 4th of July guests! Plus, it's gluten-free & vegan, so everyone can enjoy a slice!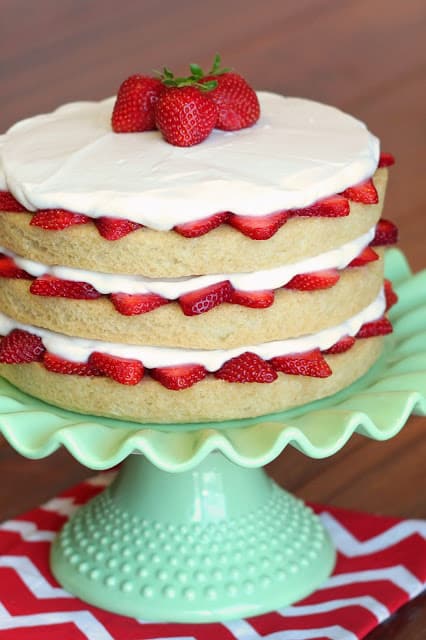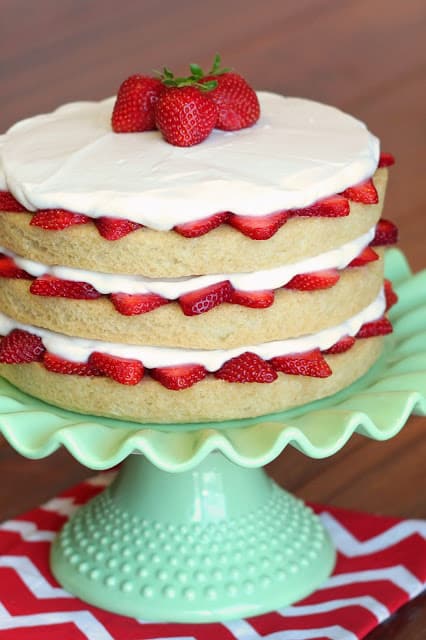 Grilled Veggies With Creamy Cilantro Dip
These grilled veggies are perfect for barbecues or lunch parties. Summer is here, making this colorful grilled veggie mix served with creamy cilantro dip a super yummy yet healthy choice for a vegan 4th of July. What could be healthier or more colorful for 4th of July celebrations?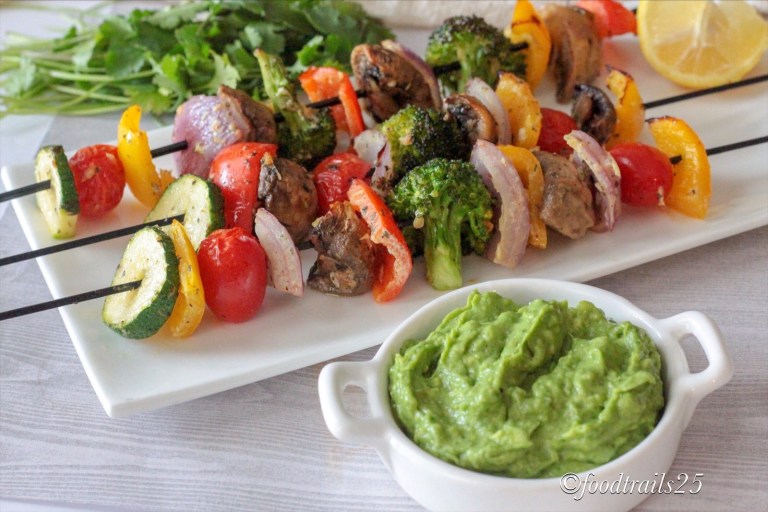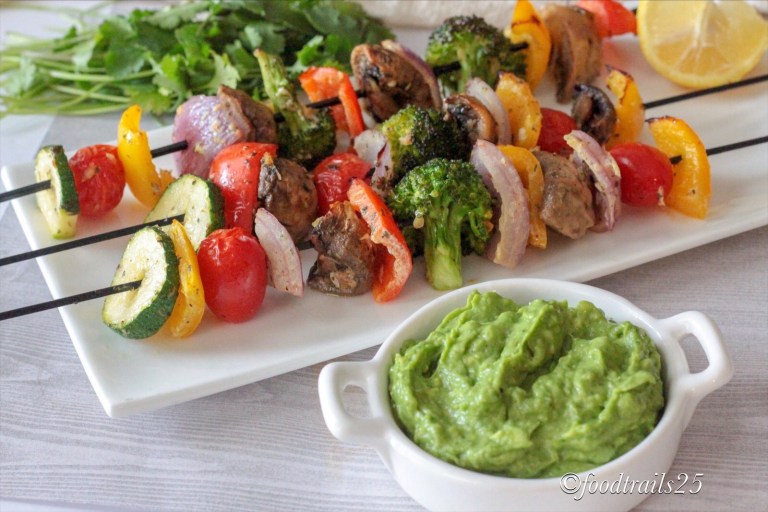 Rainbow Coleslaw
This vegan rainbow coleslaw is a perfect side dish for summer cookouts. A confetti of fresh rainbow vegetables is all tied together by a tangy, slightly spicy sauce with an Asian flair. Cashew butter is the backbone that gives this vegan sauce a luscious creaminess, while sriracha adds a pleasant burn. This is a great option for the 4th of July!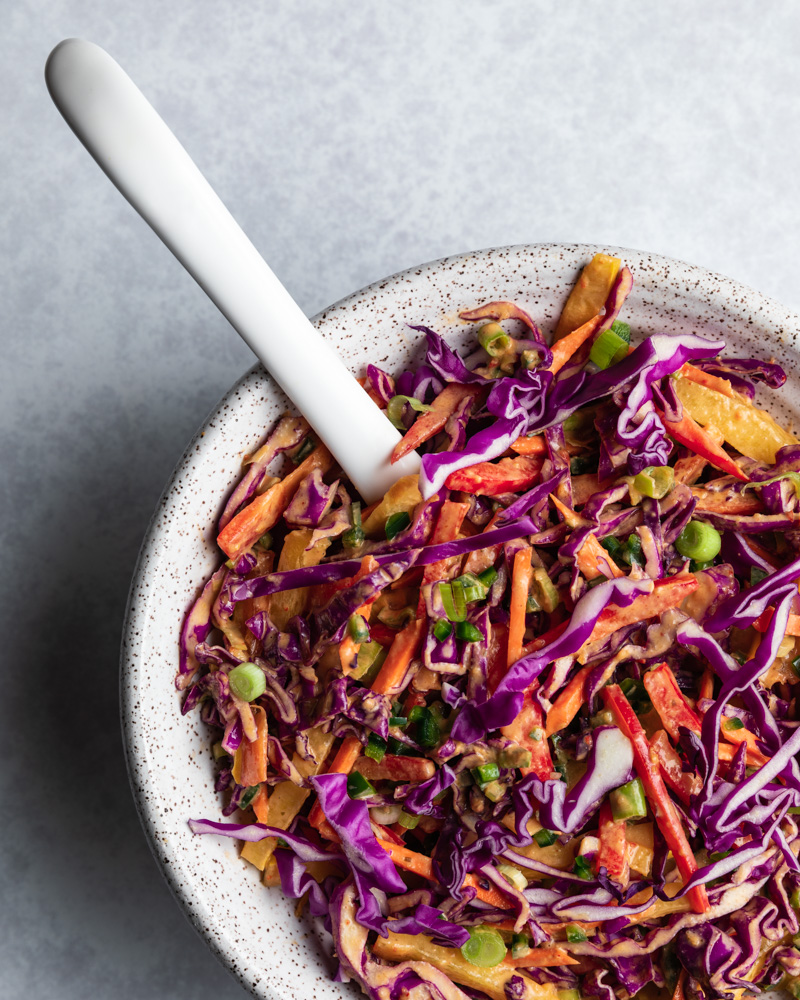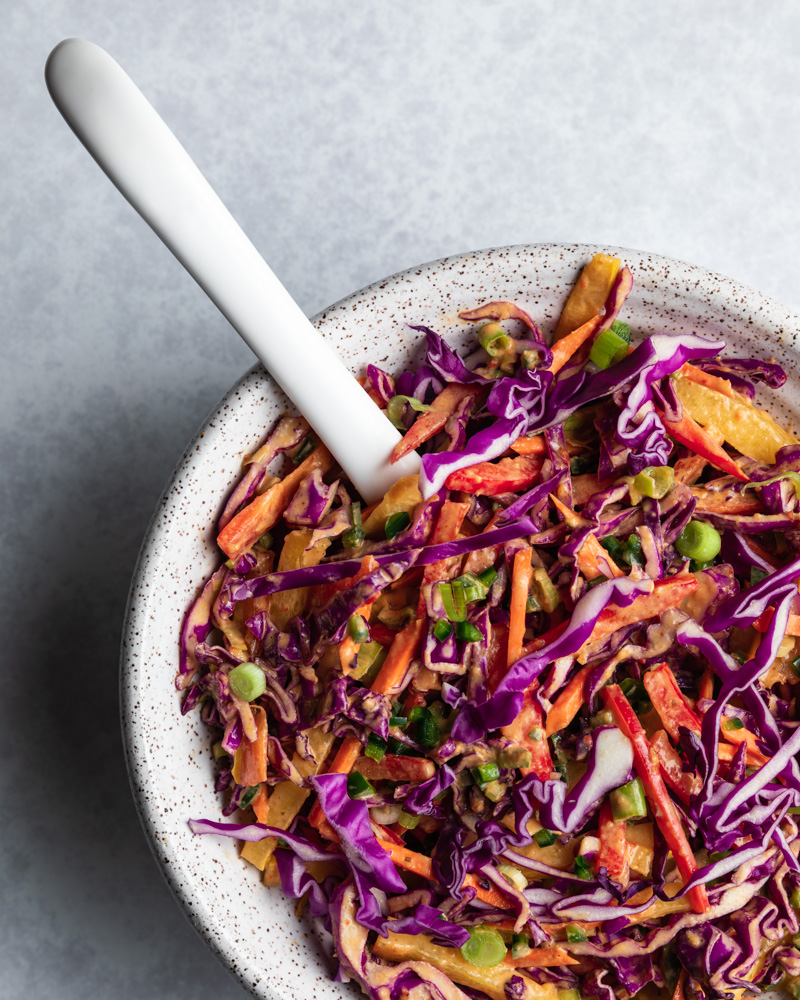 Roasted Cauliflower Salad with Creamy Avocado Dressing
You won't be able to put your fork down after trying one bite of this Roasted Cauliflower Salad with Creamy Basil Avocado Dressing! It's loaded with delicious ingredients like raisins, kale, cashews & apples! This salad is healthy, vegan & great for those on a low carb diet. It's delicious as a side dish or entree and can be served at room temperature or cold. Perfect for adding to your vegan 4th of July menu!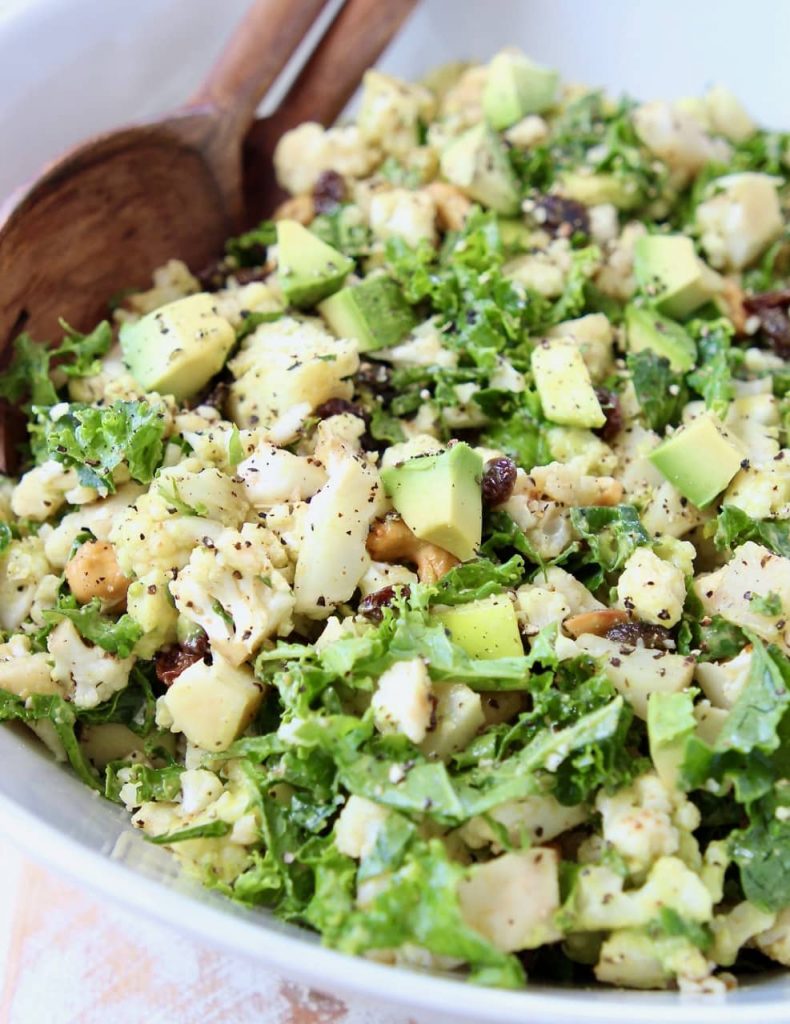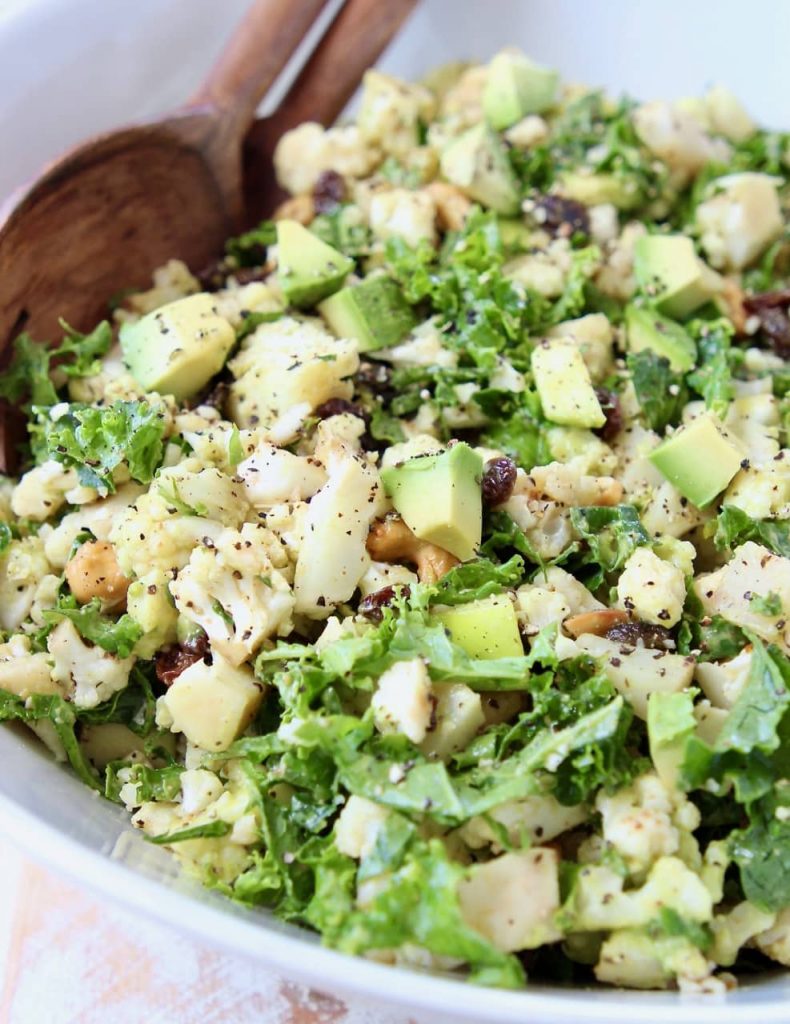 Summer Fruit Popsicles
These healthy Summer fruit vegan popsicles are made with a delicious combination of coconut water, strawberries, raspberries, and blueberries. These fruit popsicles are refreshing on a hot summer day and perfect for the 4th of July!