Are you looking for some new and exciting sides for Stuffed Peppers? Well, I am here to help you find several new pairings for this delicious entrée! This list will include both vegan and vegetarian options that will be clearly marked.
Stuffed Peppers can be savory and satisfying alone, but these sides will provide a little something extra that will compliment them perfectly. No need to make a boring side salad when there are so many flavorful sides for Stuffed Peppers out there.
If you haven't quite perfected your Stuffed Peppers recipe or you just need a really good vegan recipe, then you must check out my Best-Ever Vegan Stuffed Peppers!
Let's be honest, sometimes cooking can feel like a chore, but switching up your recipes can bring new joy into your meal preparation. So, let's jump into exploring all of these wonderful sides for Stuffed Peppers!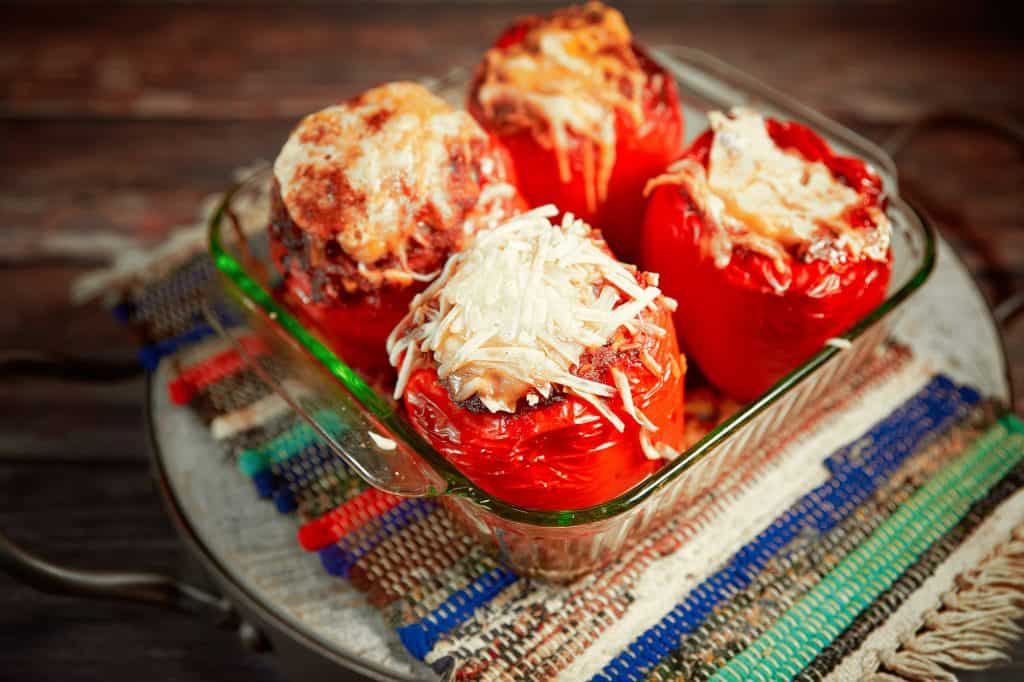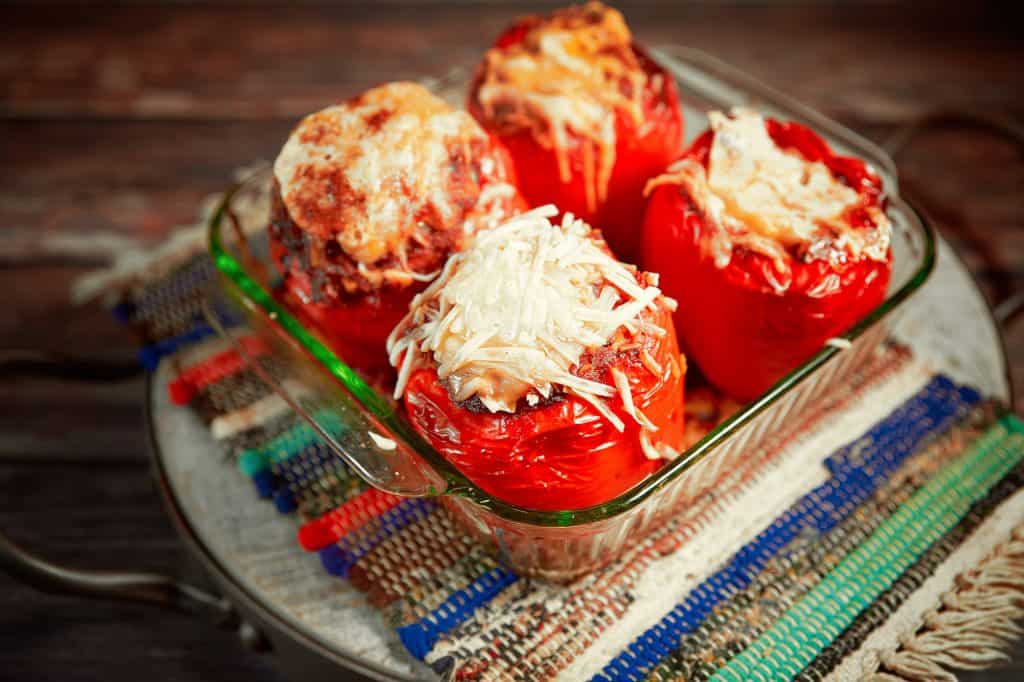 20 Tasty Sides For Stuffed Peppers
Easy Mexican Street Corn Pasta Salad
If you have never tried Mexican Street Corn Pasta Salad, you are in for a real treat! Pasta lovers, this will be one of your new favorite vegan sides for Stuffed Peppers.
It is a combination of crunchy, creamy, citrusy, and delicious flavors. You can also add a kick of spicy if you are into that sort of thing.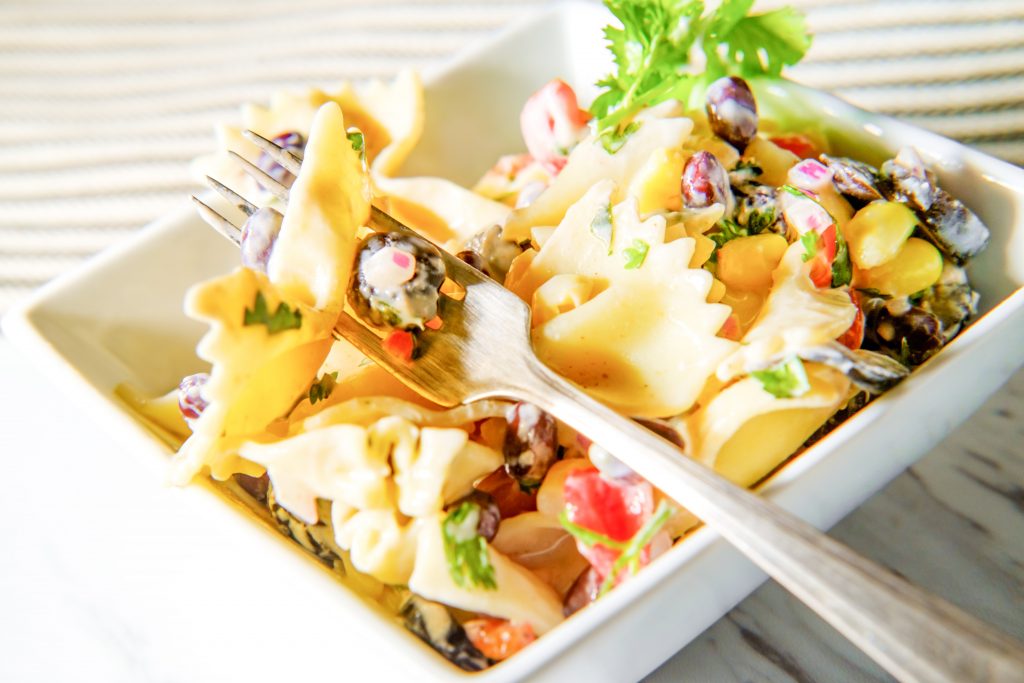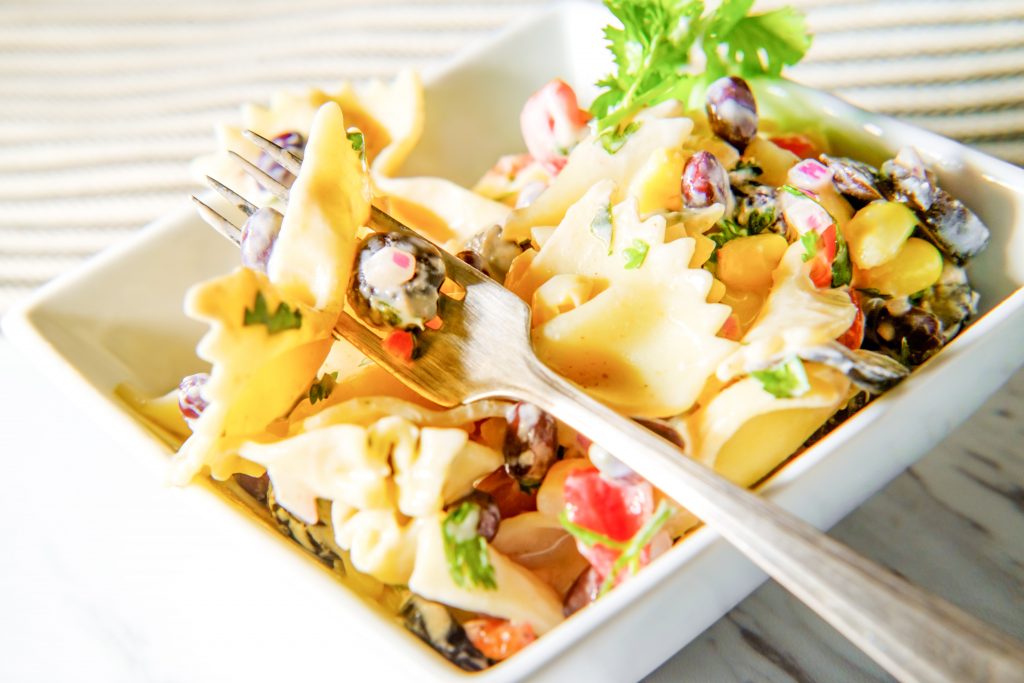 Roasted Garlic Vegan Brussels Sprouts
These Vegan Garlic Brussels Sprouts are slathered in garlic and olive oil and then roasted in the oven for the best side ever!
Brussels sprouts are in season from September to March in the USA if you want to try them when they are at their peak.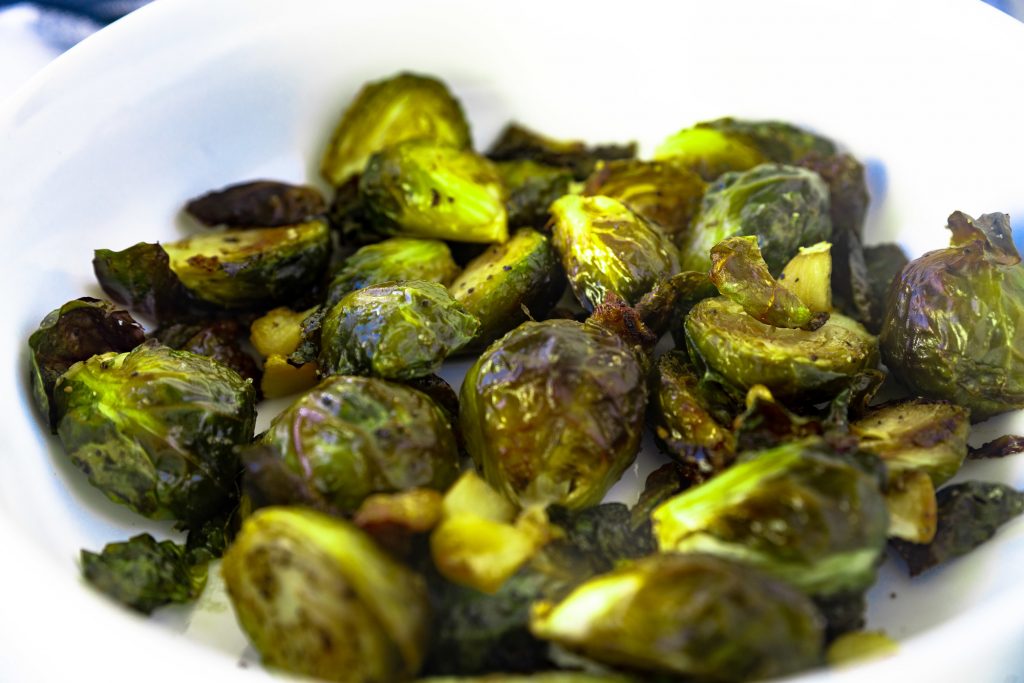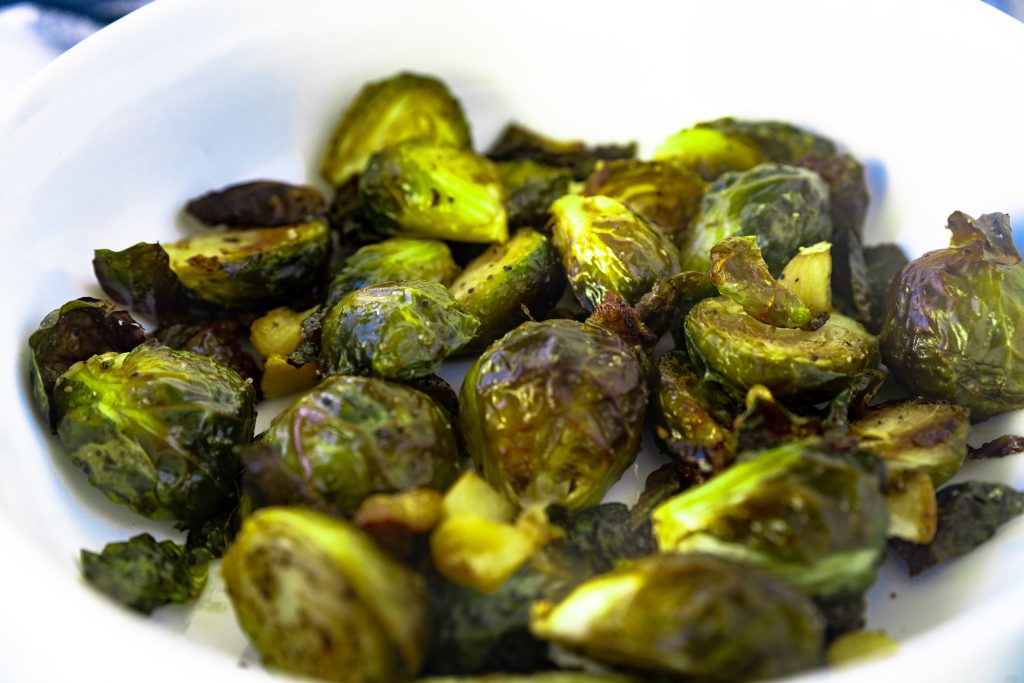 Best-Ever Vegan Roast Potatoes With Paprika
These Vegan Roast Potatoes really are the best ever! Why? Because they are super simple to whip up and they are easy to customize!
As far as roasted potatoes recipes go, this one is easy, doesn't use animal products, and keeps the oil to a minimum.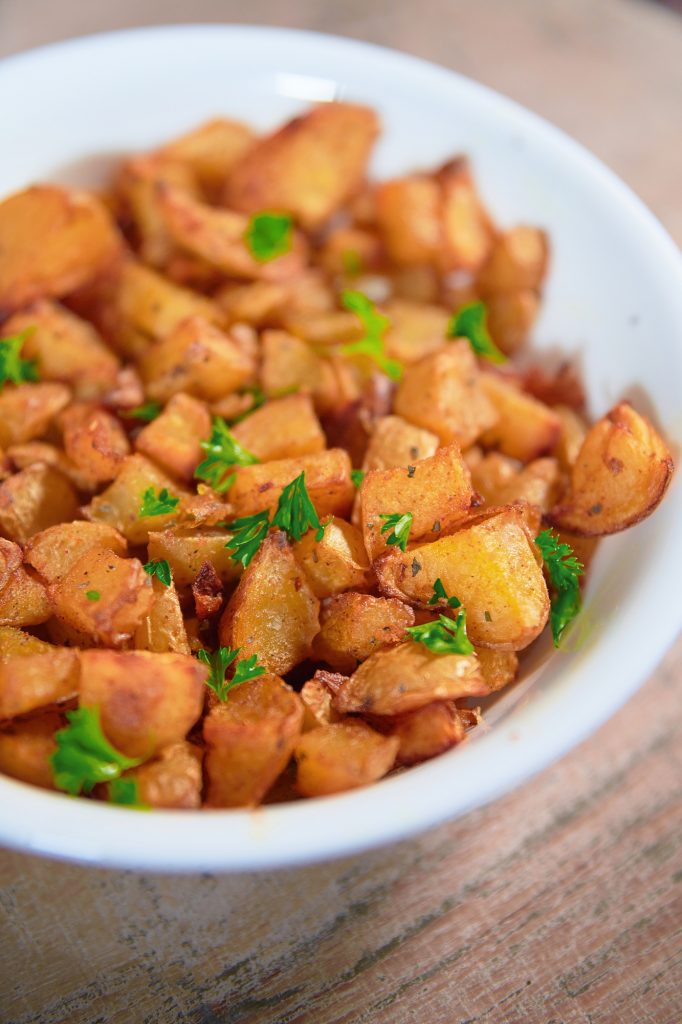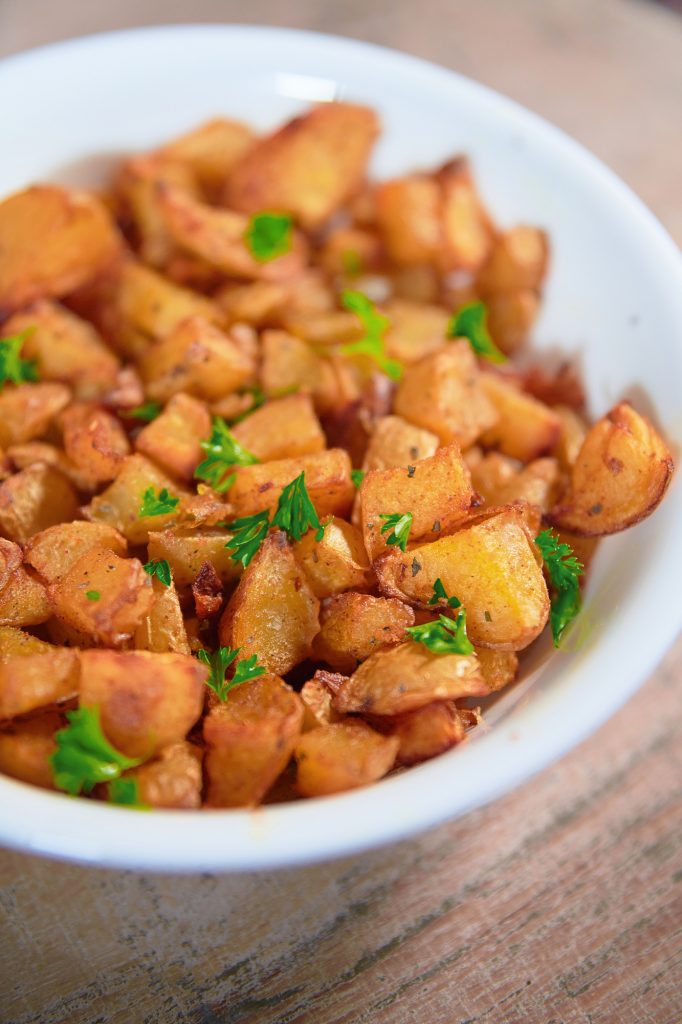 Classic Vegan Green Bean Casserole
Is there anything better than Vegan Green Bean Casserole? Creamy green bean filling topped with crispy onion straws!
Normal green bean casserole is NOT vegan and is loaded with some questionable ingredients. This healthy green bean casserole uses no dairy products at all, but it still tastes 100% delicious!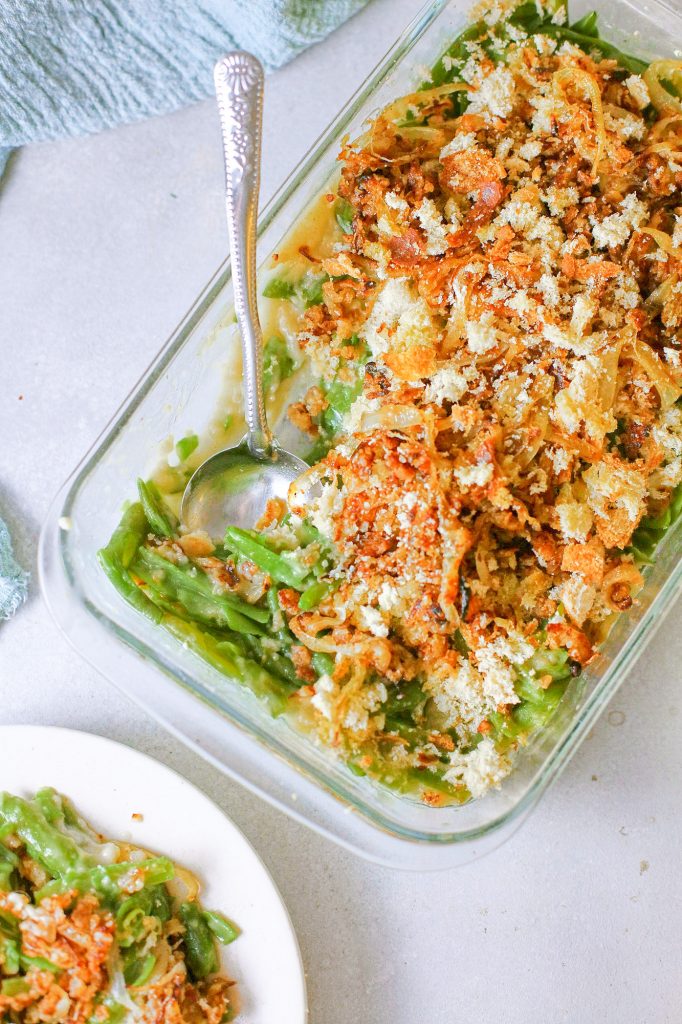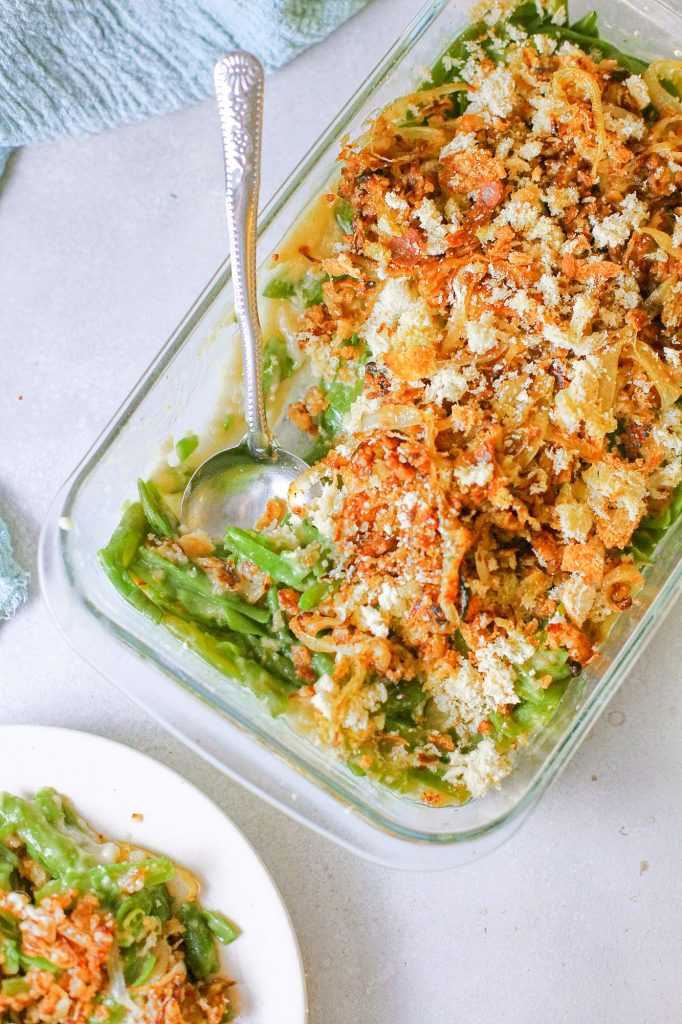 Roasted Sweet Potatoes & Onions
Simple and easy to make with just 4 ingredients, these Roasted Sweet Potatoes and Onions are bursting with flavor.
Ready to serve in less than 40 minutes, so they are one of the easiest vegan sides for Stuffed Peppers!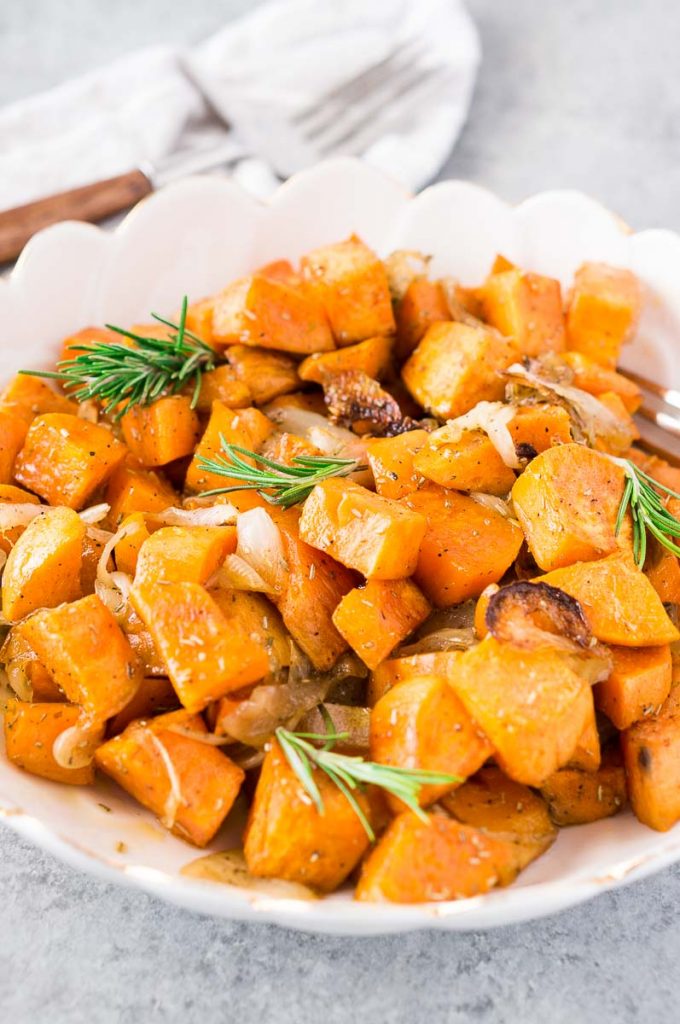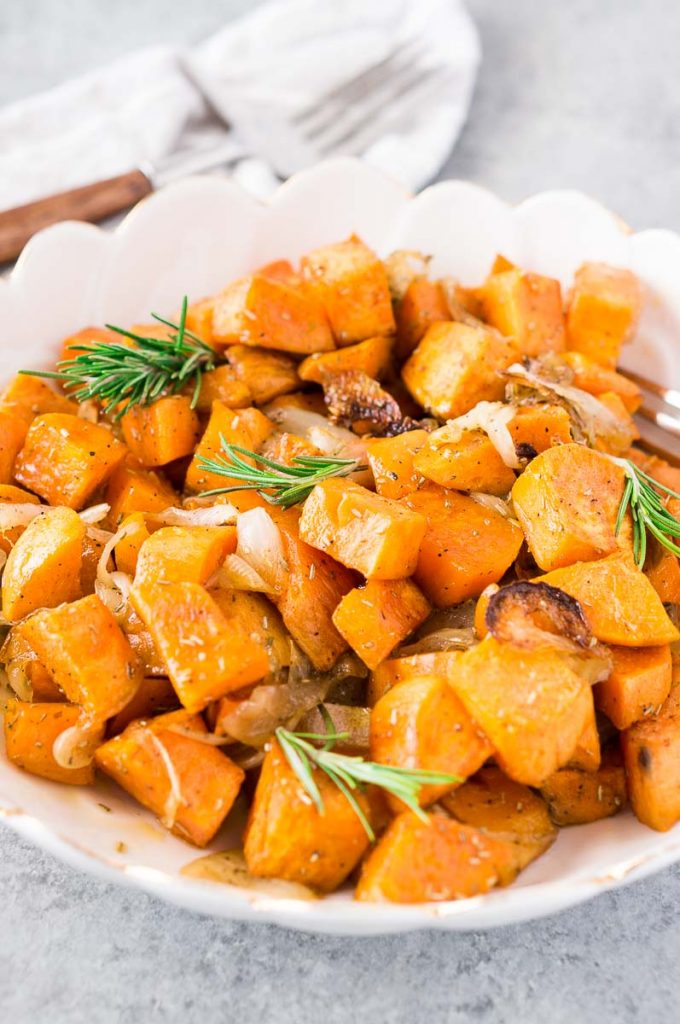 Lemon Turmeric Roasted Cauliflower
Lemon Turmeric Roasted Cauliflower consists of roasted cauliflower, bell peppers, and red onions that are seasoned with turmeric and lemon juice to create a vibrant vegan side dish, which is why it is one of the best sides for Stuffed Peppers.
This recipe is vegan, oil-free, and gluten-free! It is extremely flavorful, easy to make, and ready to eat in 30 minutes!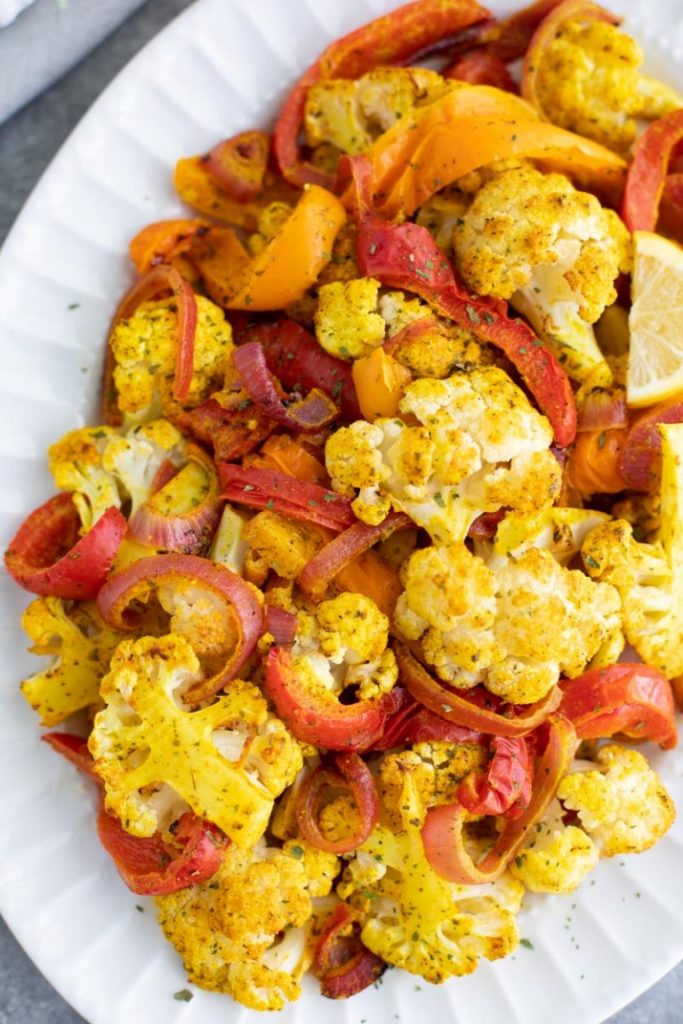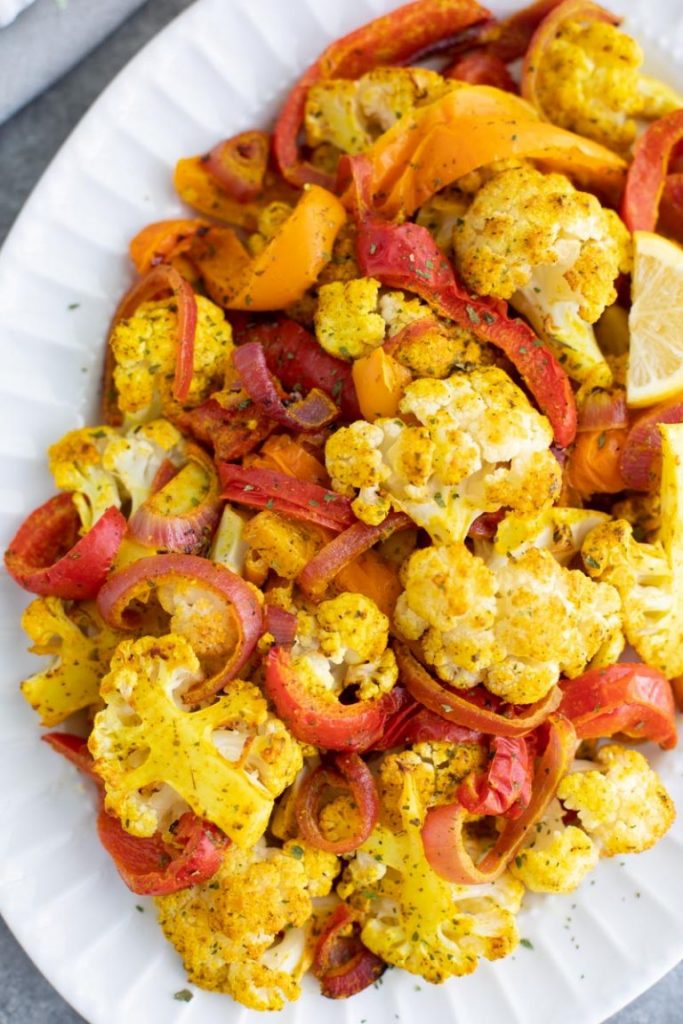 Quinoa With Cilantro Lime Sauce
Quinoa With Cilantro Lime Sauce is vibrant, tangy, and ready in 25 minutes! It's the perfect vegan and gluten-free side dish to serve with any main course.
It is also great to make in advance to use for meal prepping healthy meals to eat during the week! You'll never want plain quinoa again after you try this flavor-loaded version.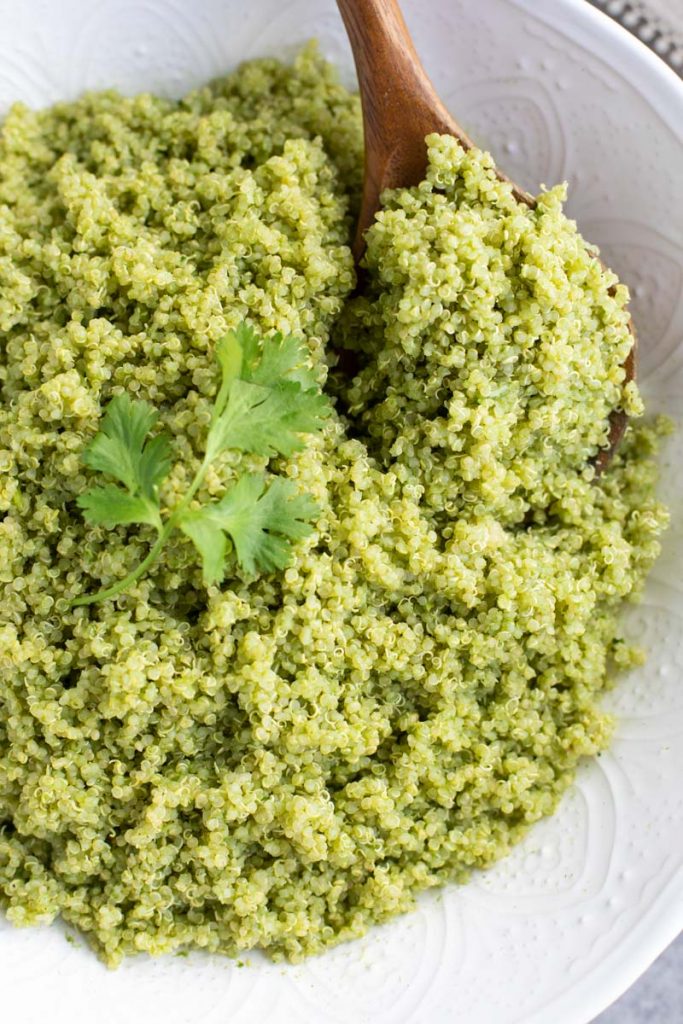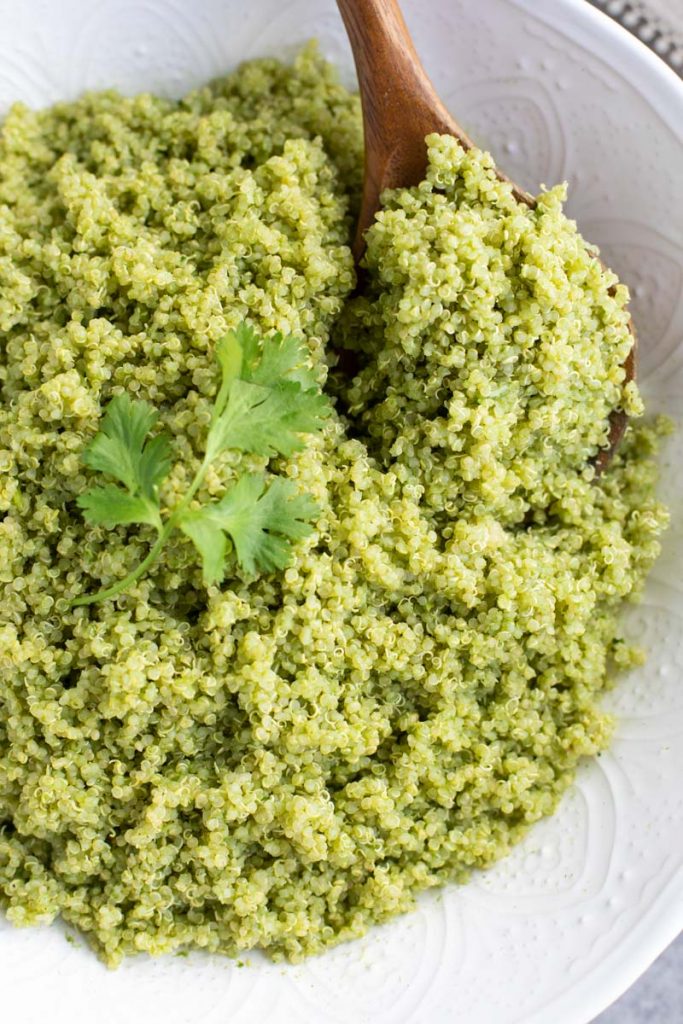 Vegan Pesto Pasta Salad
The Vegan Pesto Pasta Salad is a joyful and colorful pasta salad perfect for the festive season or all year round.
Its bold and rich colors make it one of the prettiest sides for Stuffed Peppers and will definitely entice your guests or family!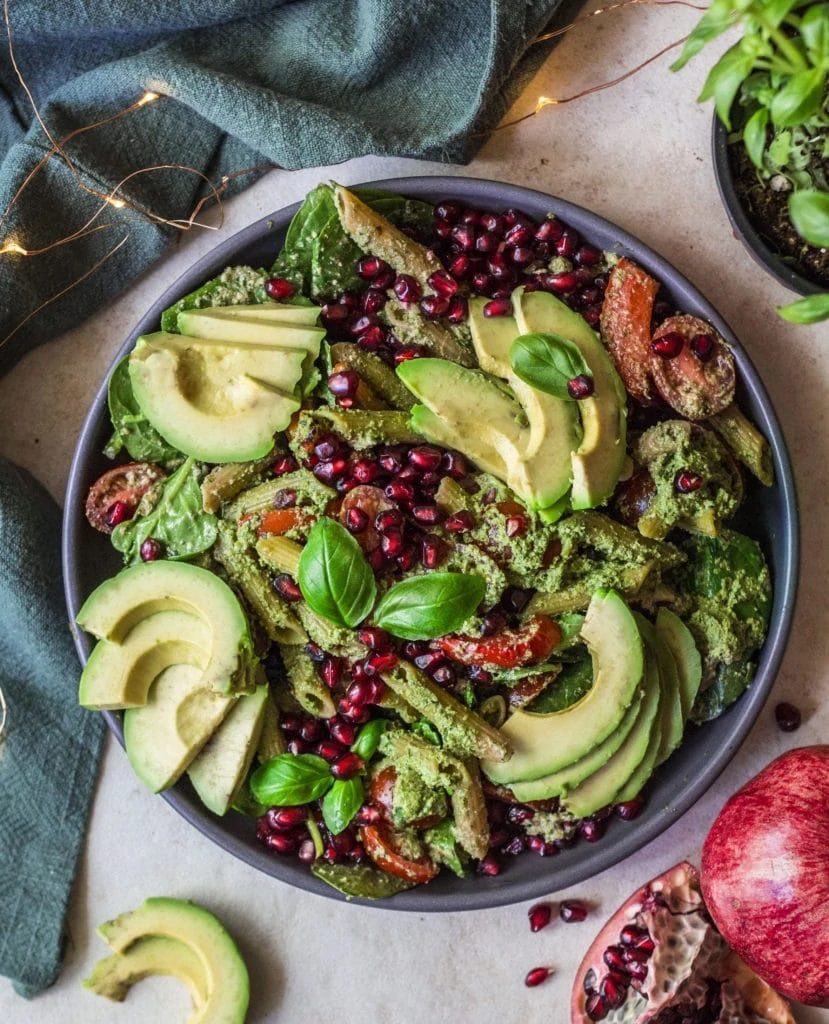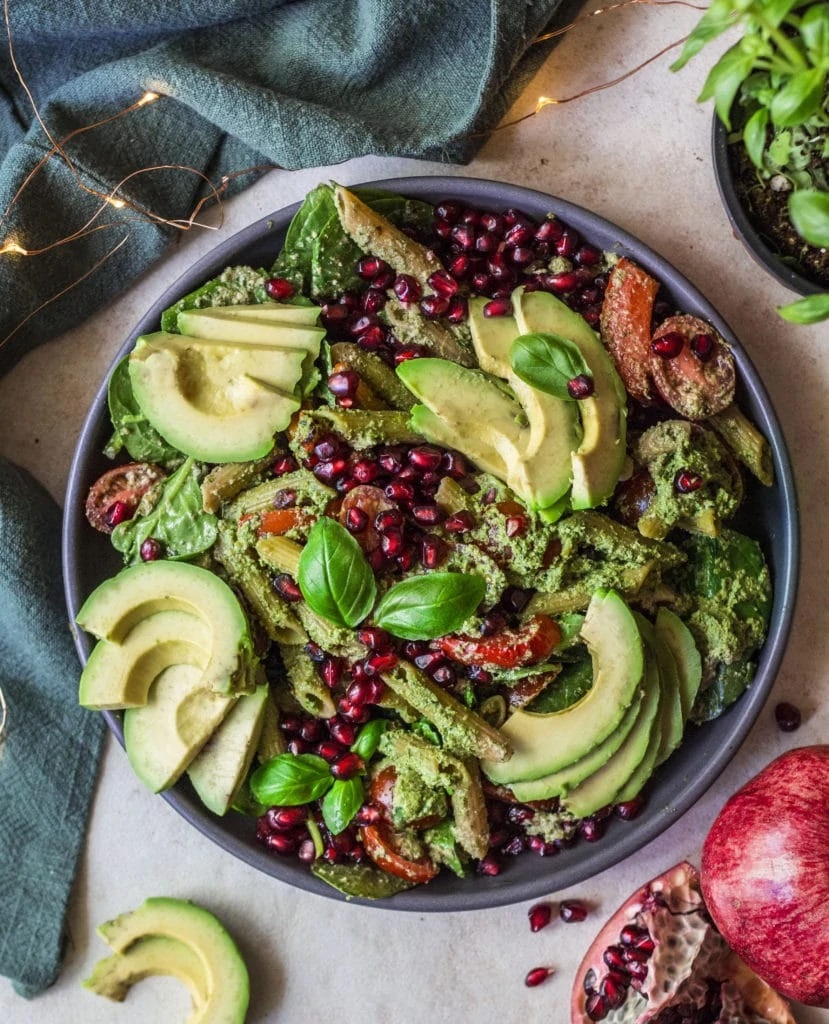 Sautéed Green Peas
Sometimes, simplicity is best! This recipe for Sautéed Green Peas is definitely one of the easiest sides for Stuffed Peppers and it's vegan.
You can make it in less than 5 minutes and it brings a savory flavor with a hint of sweetness to your meal.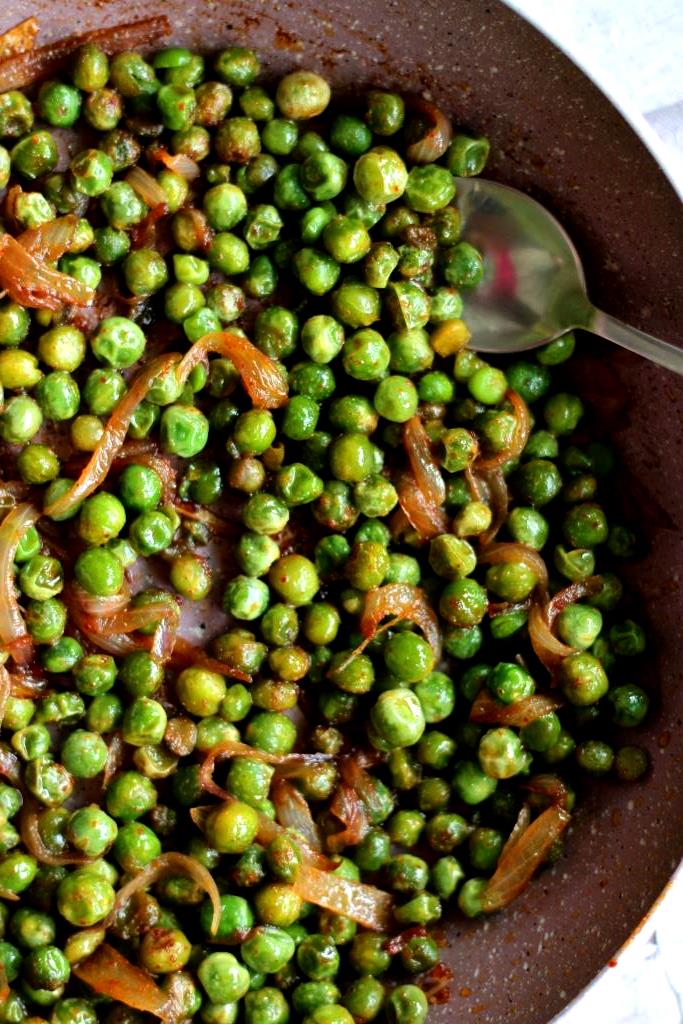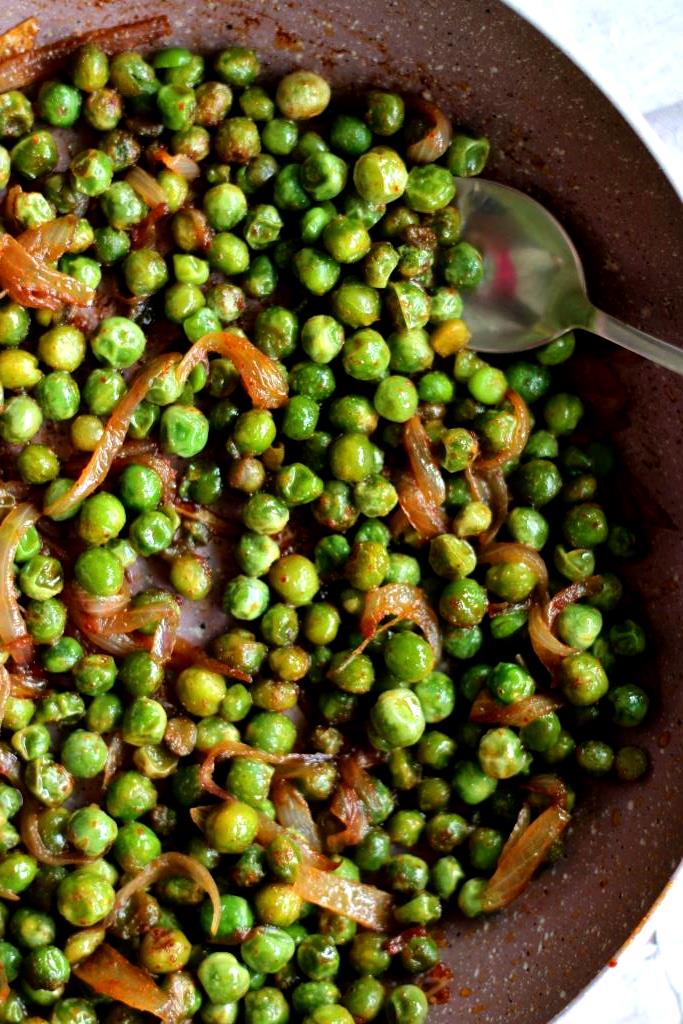 Vegan Broccoli Salad
Vegan Broccoli Salad is one of the healthiest sides for Stuffed Peppers on this list! Broccoli is just too awesome to deny it any longer.
First of all, it's a nutritional powerhouse with many proven health benefits. Secondly, as veggies go it's relatively high in protein. And lastly, it tastes so good!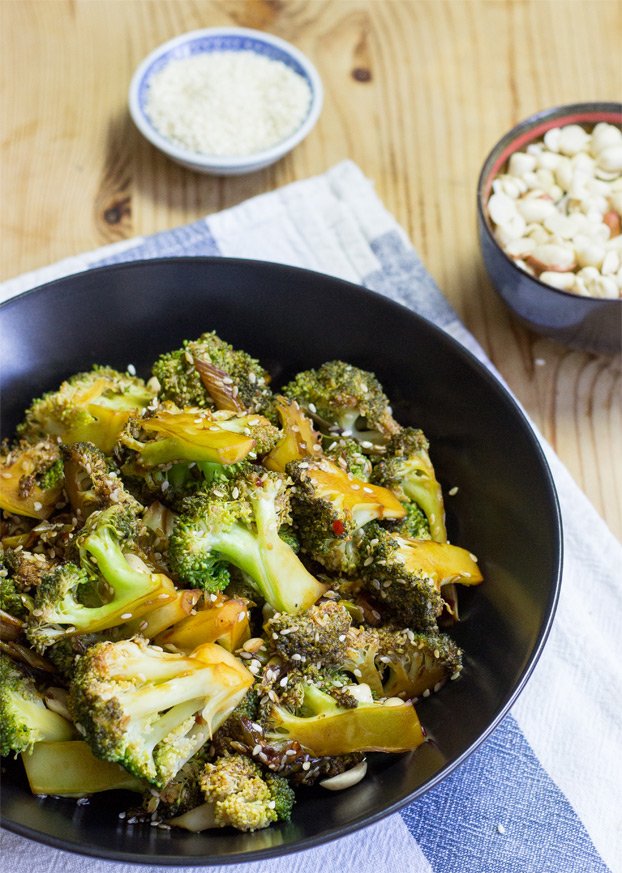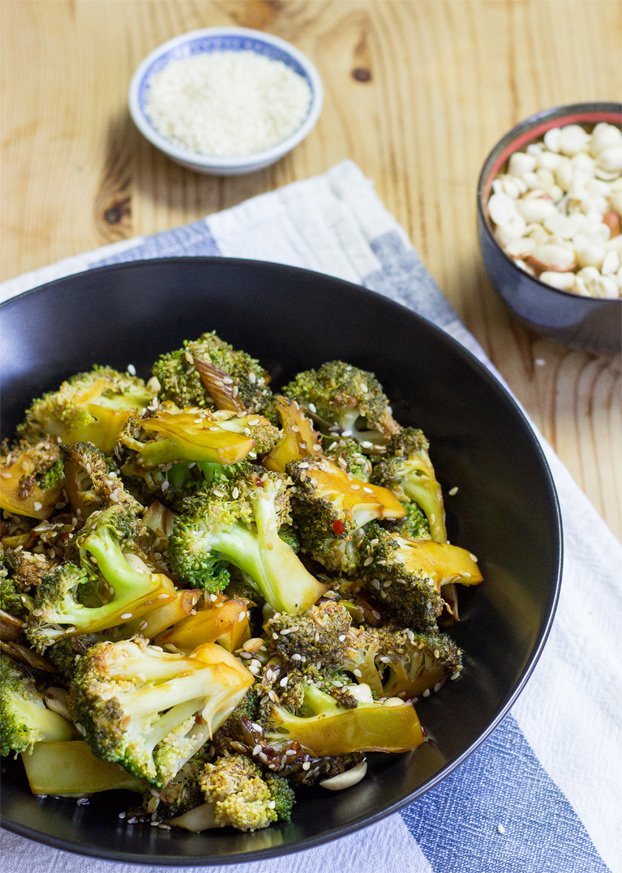 Fried Sweet Plantains
Perfect caramelized Fried Sweet Plantains, or Maduros, are fried until browned on the outside and tender on the inside. Made with just ripe plantains and cooking fat, they are one of the more simple sides for Stuffed Peppers on this list.
They are naturally vegetarian, gluten-free, paleo, and Whole30-approved. You could make this recipe vegan by using vegan butter or vegan ghee.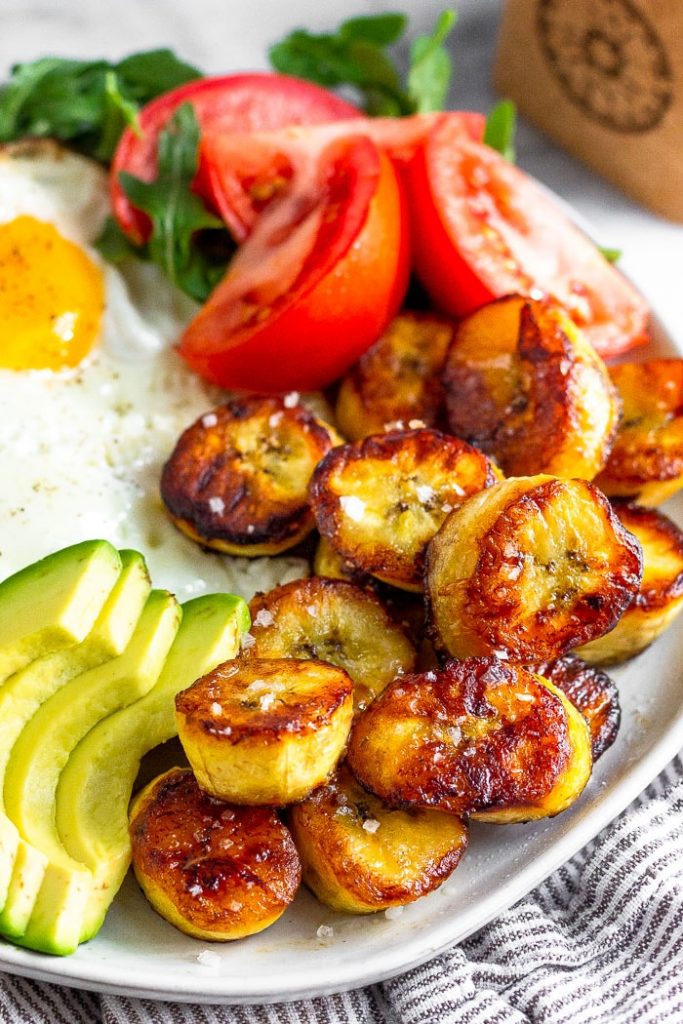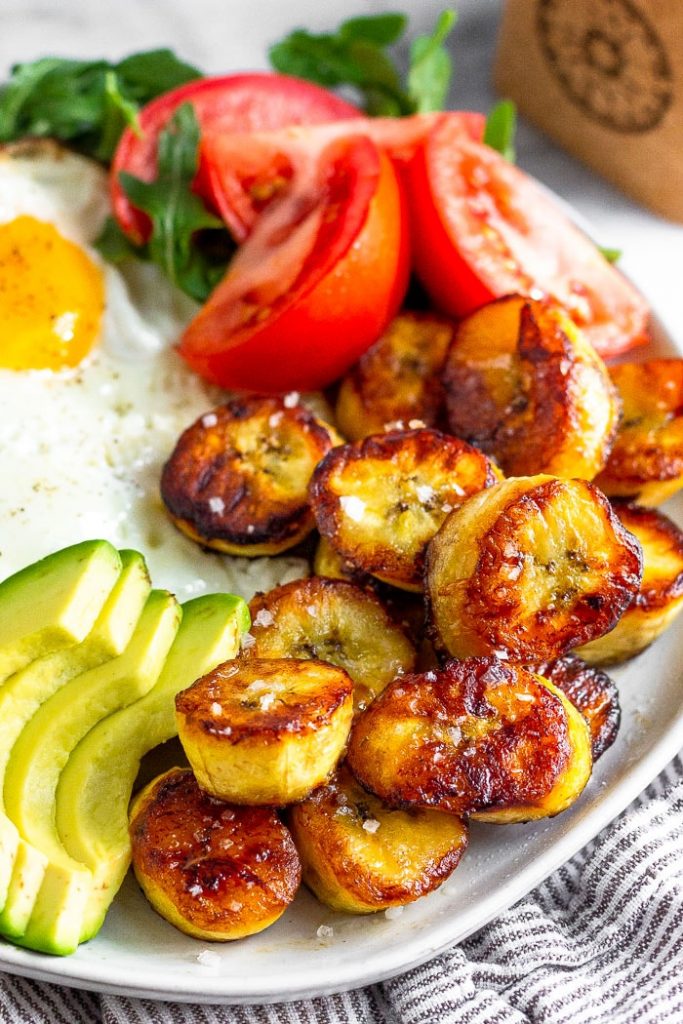 Cauliflower & Leek Gratin
When you are looking for THAT side dish to make a meal just a little extra special, make this Cauliflower & Leek Gratin! It is vegetarian, but you can make some easy substitutions to make it vegan.
Splurge on the truffle salt, it fills your house with the most intoxicating aroma as the cauliflower cooks and makes this one of the most decadent sides for Stuffed Peppers.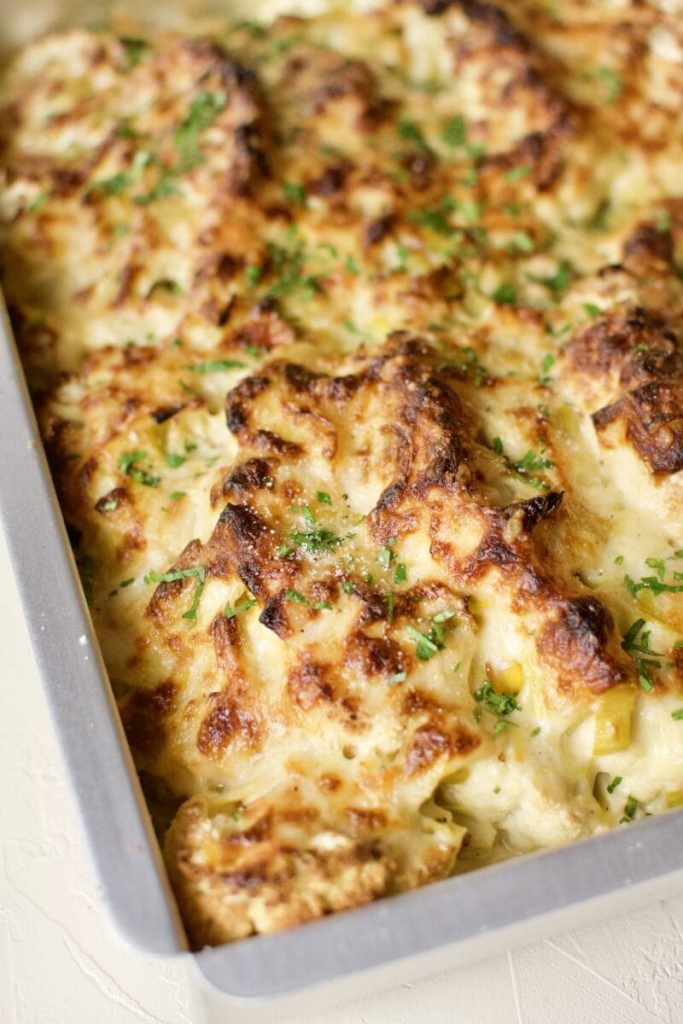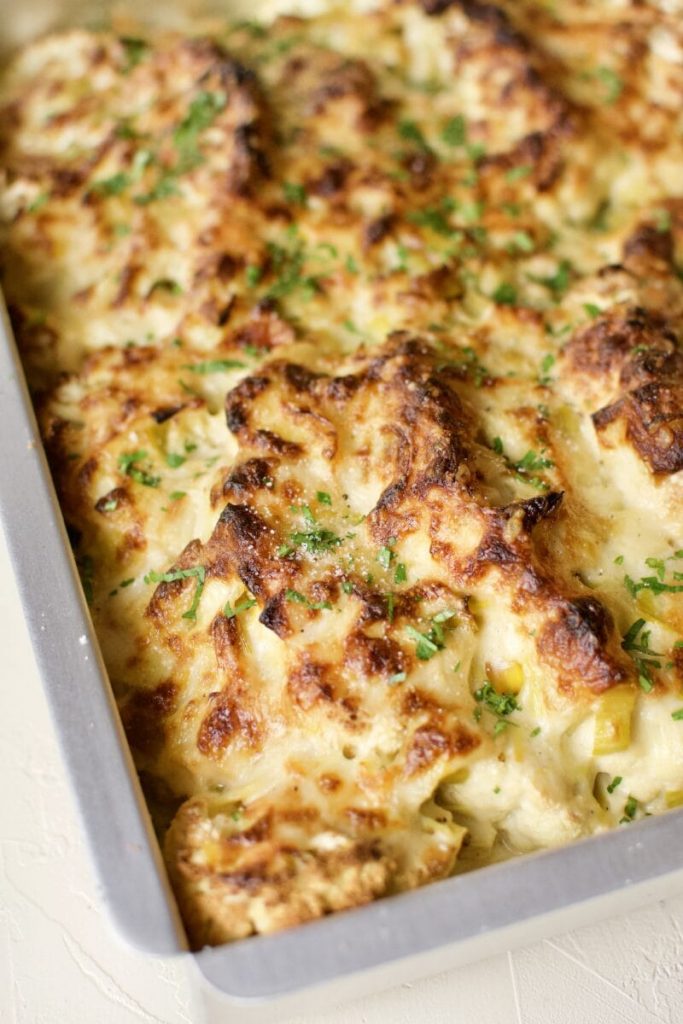 Ensalada de Nopales (Cactus Salad)
Ensalada de Nopales (or Cactus Salad) is a tasty, vegan-friendly, and refreshing side dish that's a staple in Mexico.
It's quick and SO versatile. Not only will it serve as one of the best sides for Stuffed Peppers, but you will find yourself using it for many other meals too!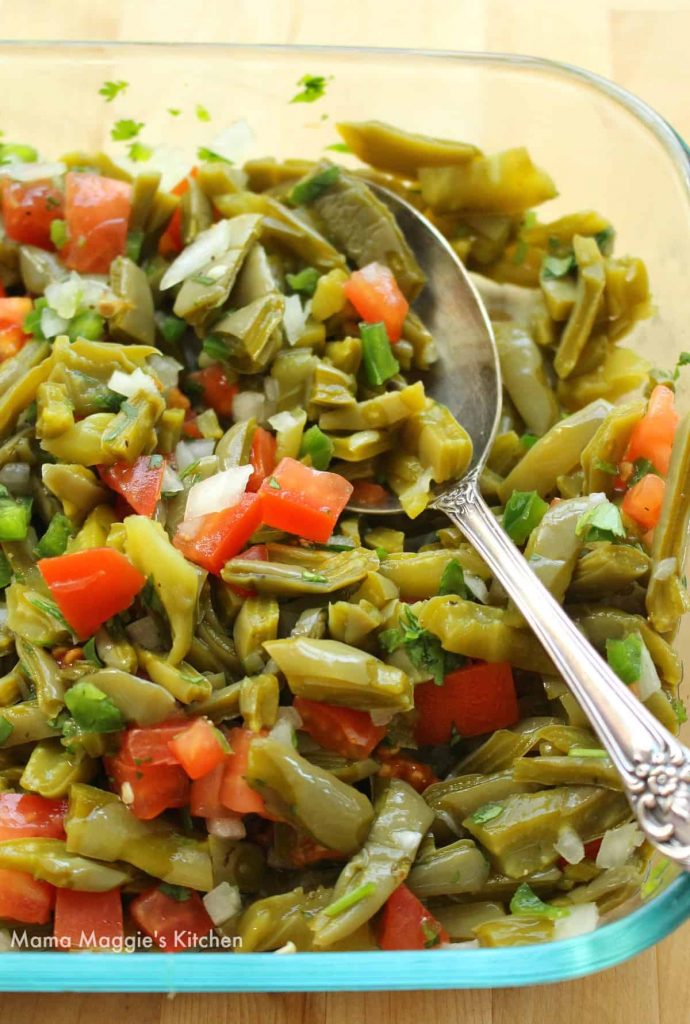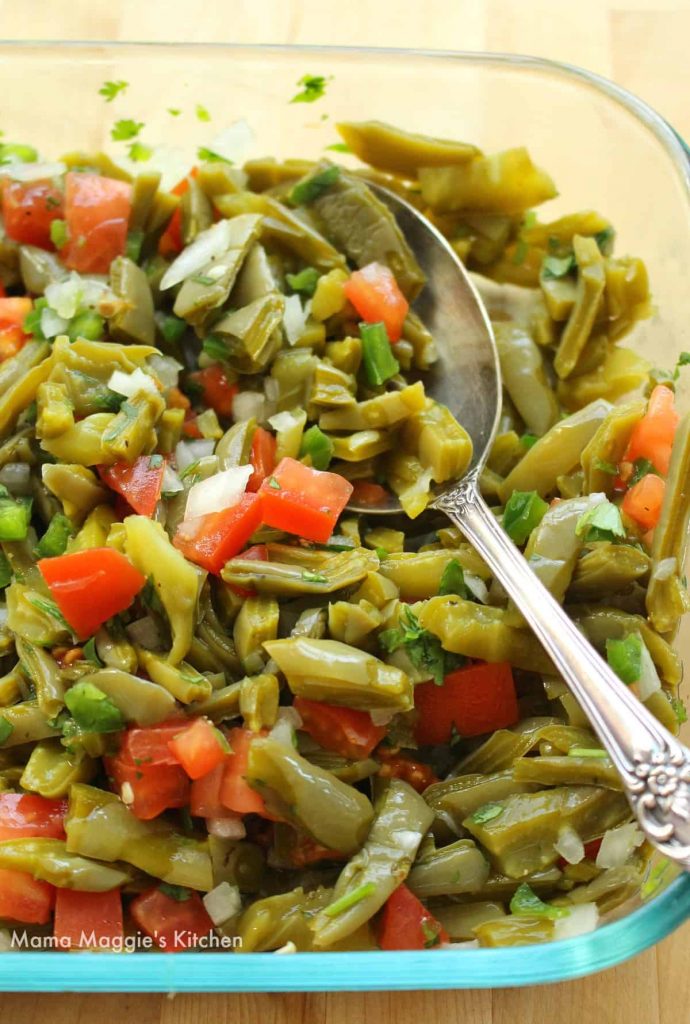 Creamy Vegan Corn Salad
The Creamy Vegan Corn Salad is one of the most satisfying sides for Stuffed Peppers. It is a chilled side dish, so it is perfect for those that love a warm entrée and cold side dish combination.
It's ready in 10 minutes and you can make it in big batches. Egg-free and dairy-free.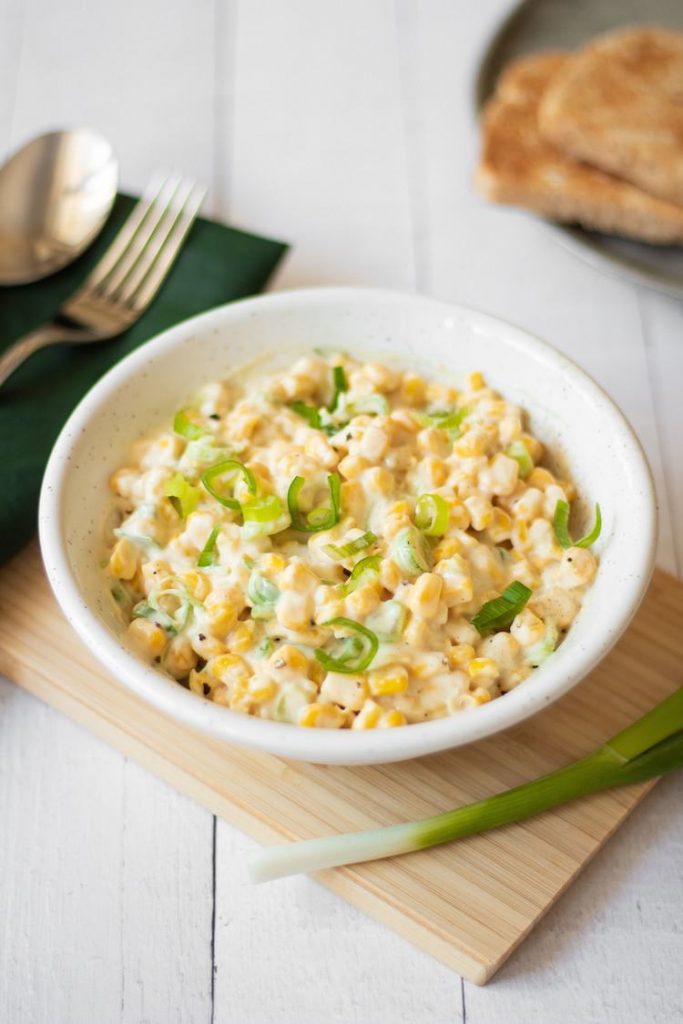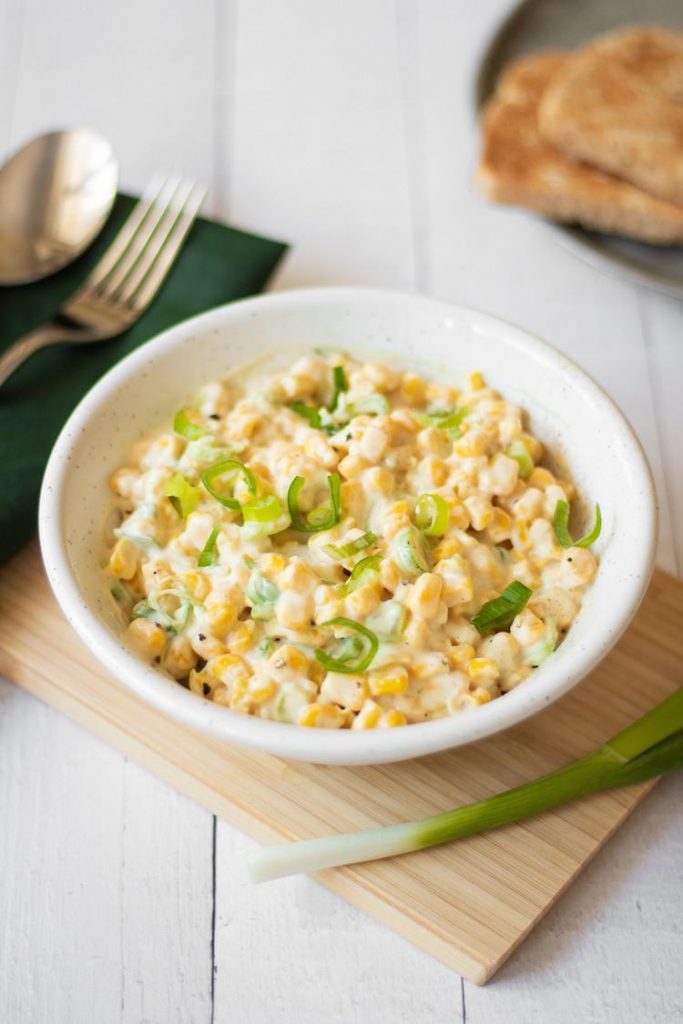 Spicy Mexican Rice
If you live for rice, then this next recipe is going to be one of your favorite sides for Stuffed Peppers. Just picture a warm and cheesy Stuffed Pepper being served over a bed of Spicy Mexican Rice! It's a match made in heaven!
Super easy to make and it is vegan! Also very versatile and could be served with tacos.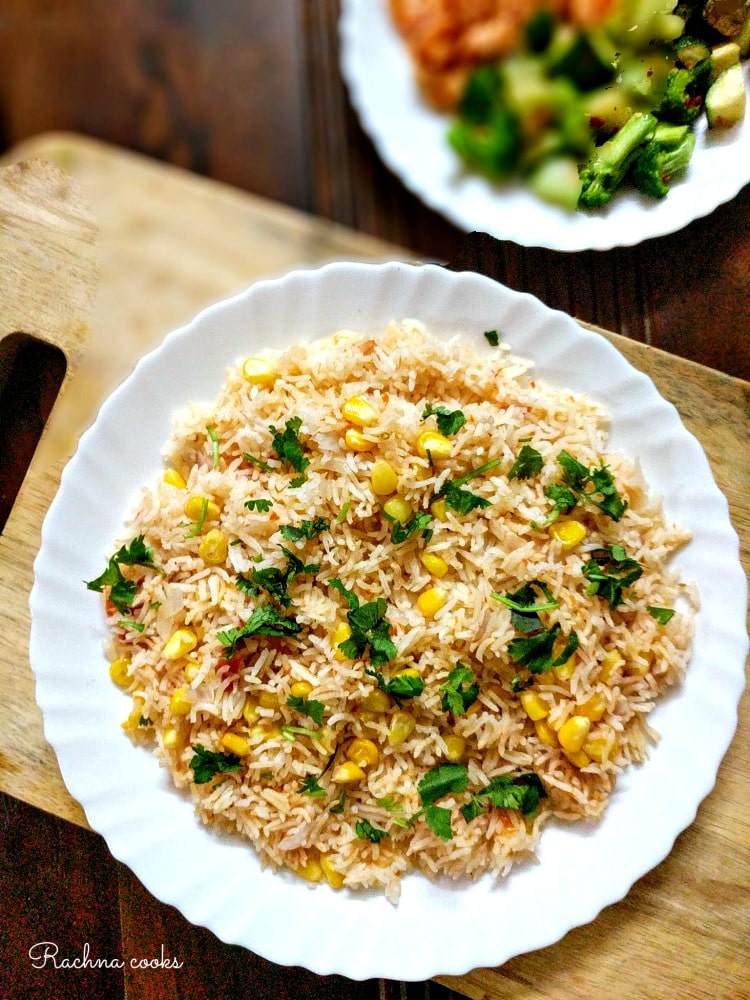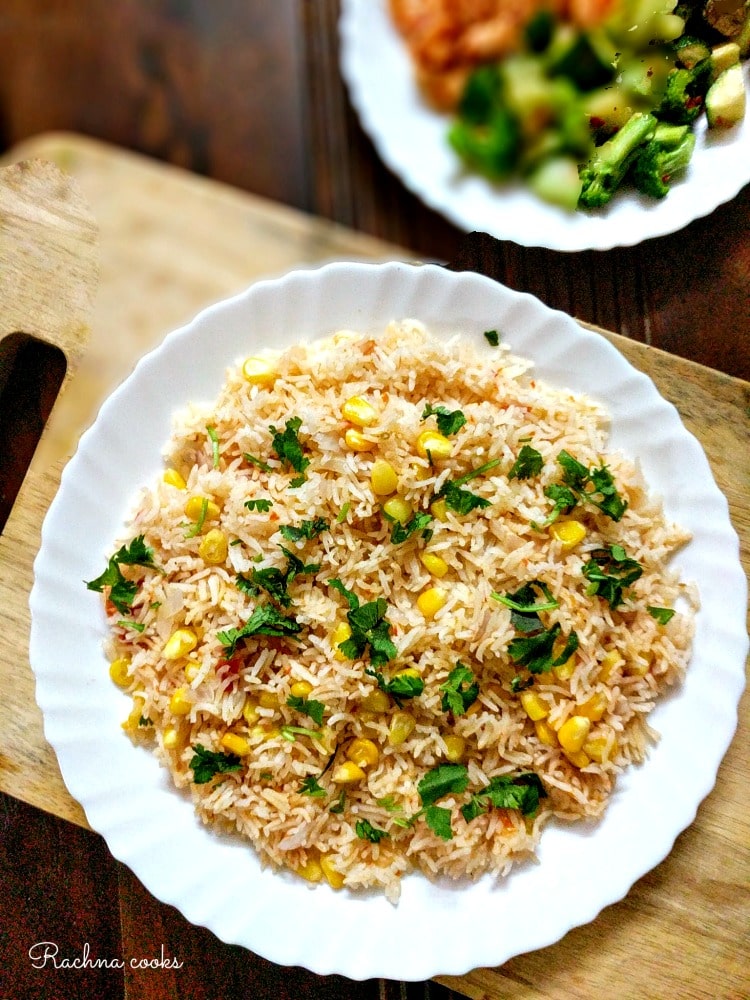 Simple Chickpea Salad
The Simple Chickpea Salad consists of chickpeas, kidney beans, feta cheese, and tomato. The aromatics include onion, ginger, and garlic.
The Chickpea Salad is one of the sides for Stuffed Peppers that adds a full serving of protein. The recipe is vegetarian, but could easily become vegan by leaving out the feta cheese.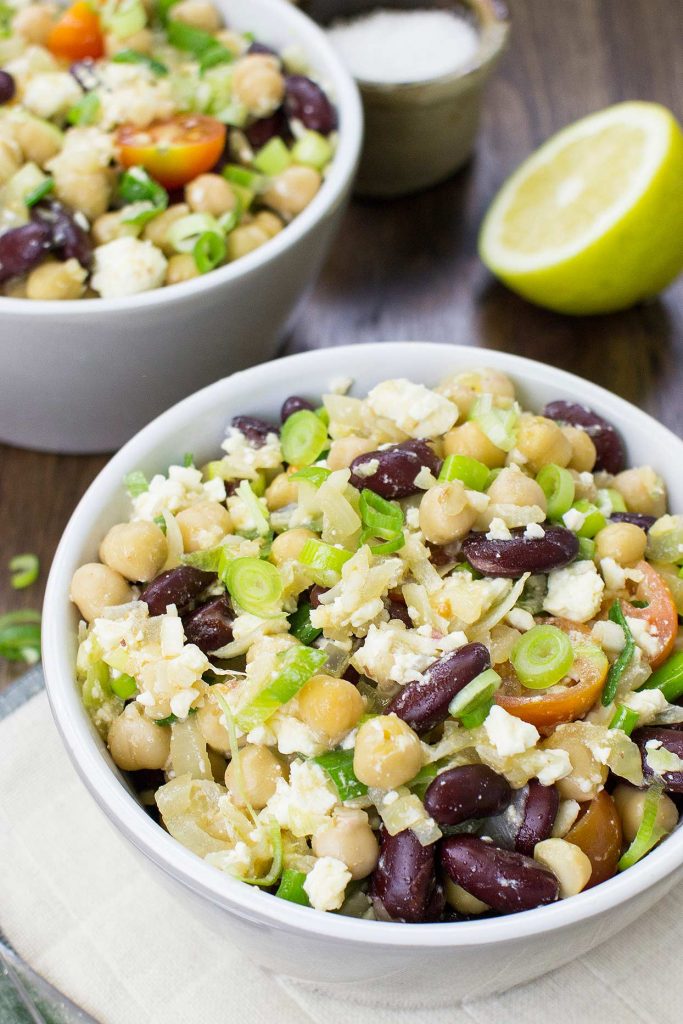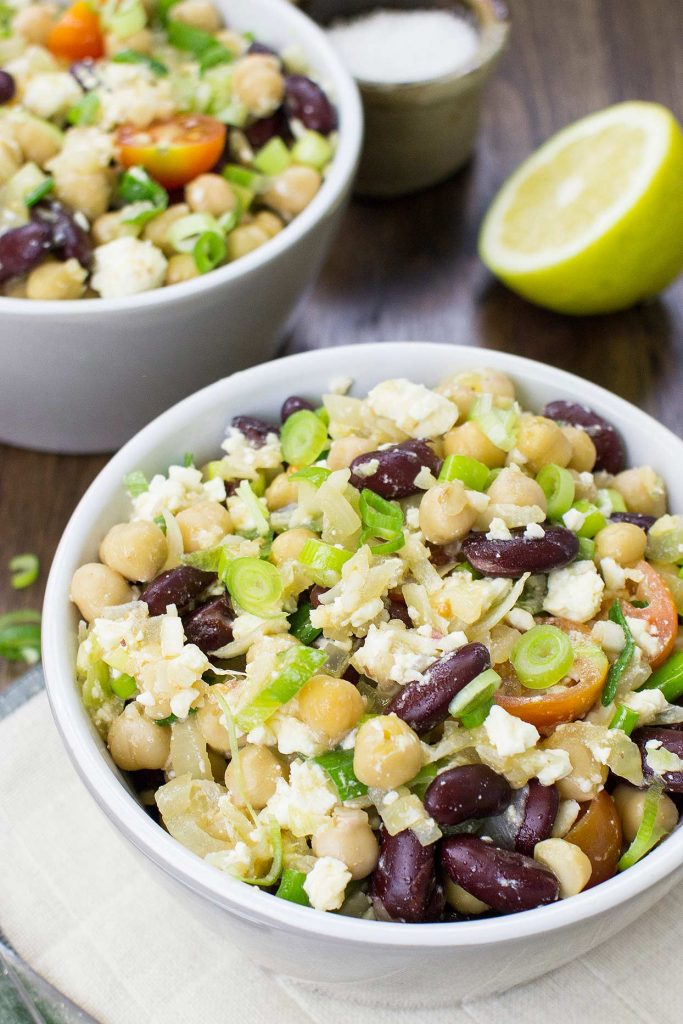 Cabbage Gratin With Vegan Cheese
This Cabbage Gratin is made with roasted cabbage slices, which are then baked in a keto vegan cheese for a hearty keto vegan side dish.
Cabbage Gratin is one of the more unique sides for Stuffed Peppers; I think you will be pleasantly surprised when you try it!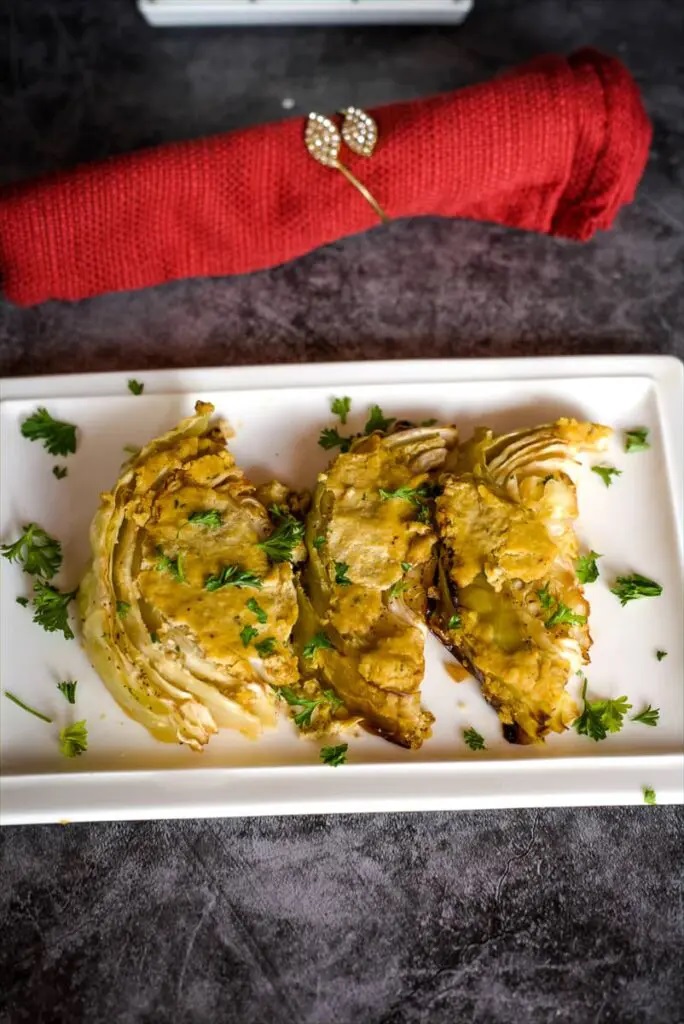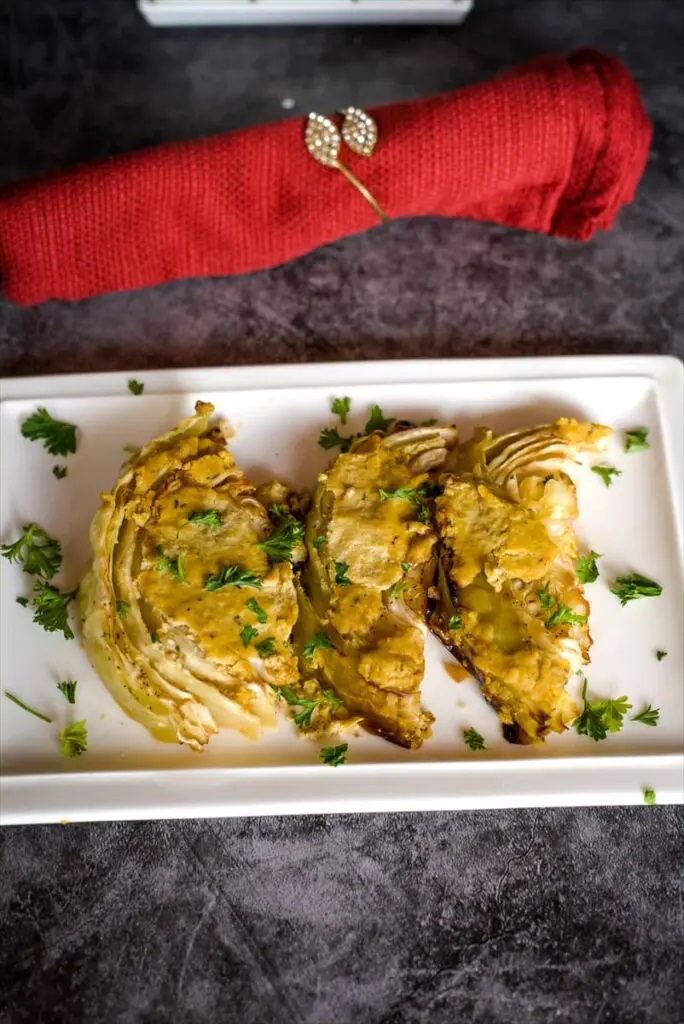 Roasted Romanesco With Turmeric Tahini Sauce
Roasted Romanesco is a simple way to enjoy this spiky cruciferous vegetable that's a fun cross between cauliflower and broccoli. Creamy turmeric tahini sauce is deliciously perfect alongside!
Roasted Romanesco is definitely one of the most adventurous sides for Stuffed Peppers on this list!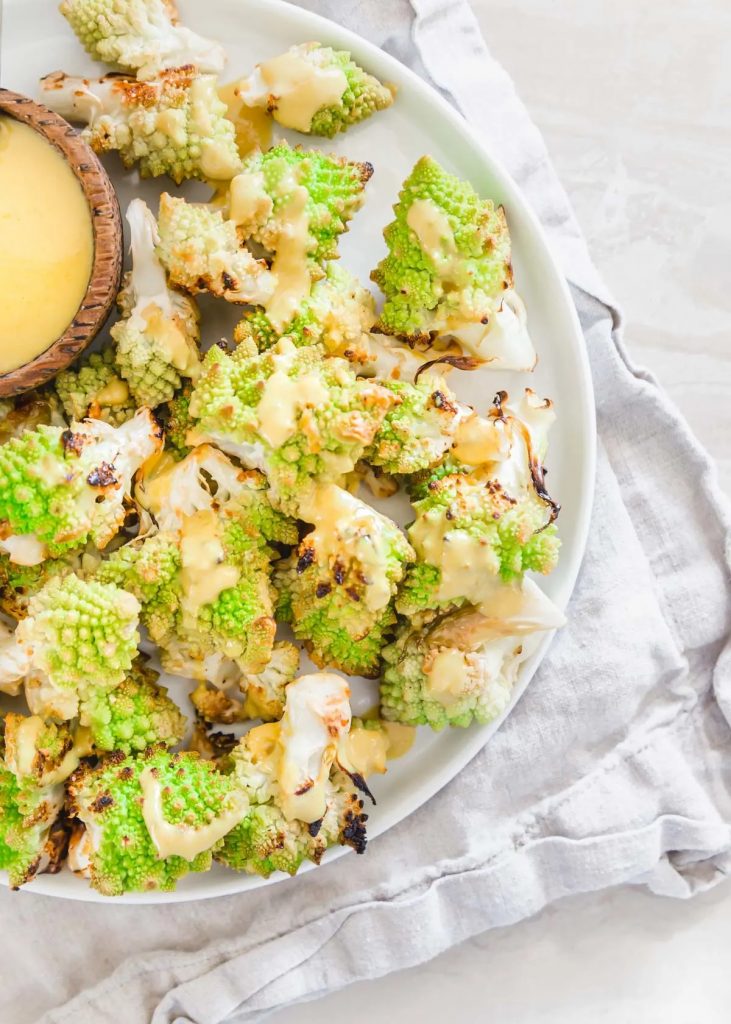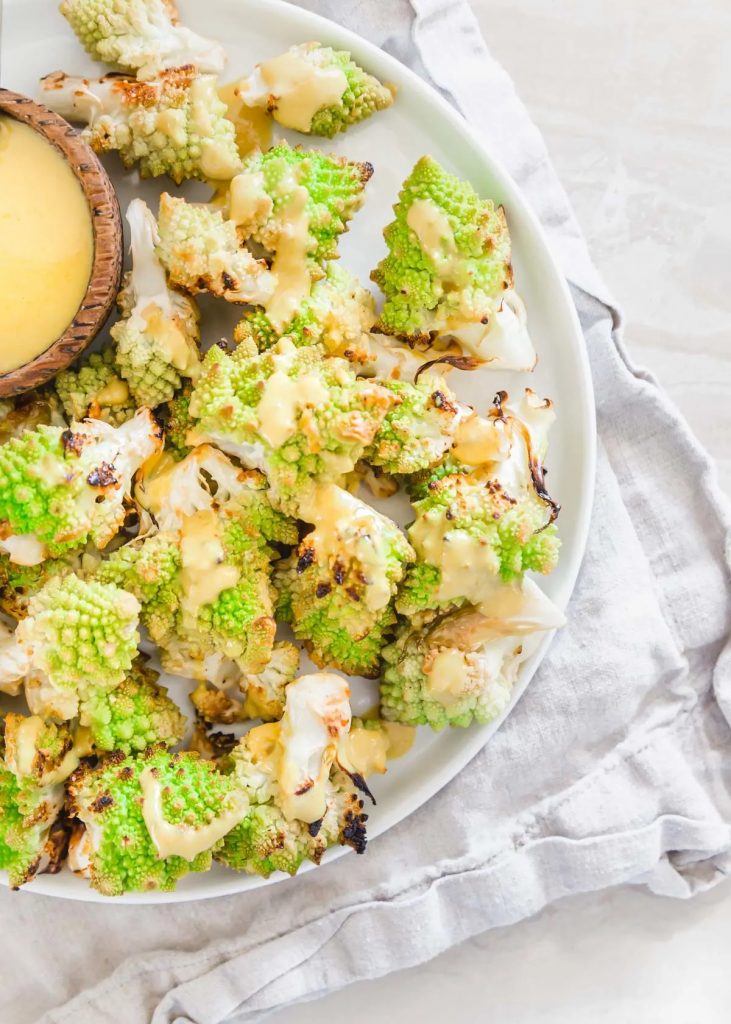 Lazy Squash & Zucchini Parmesan
Lazy Squash & Zucchini Parmesan consists of fresh zucchini and squash cooked to perfection in a light parmesan, lemon, and garlic sauce.
The recipe is super easy because you just throw it all in your crockpot!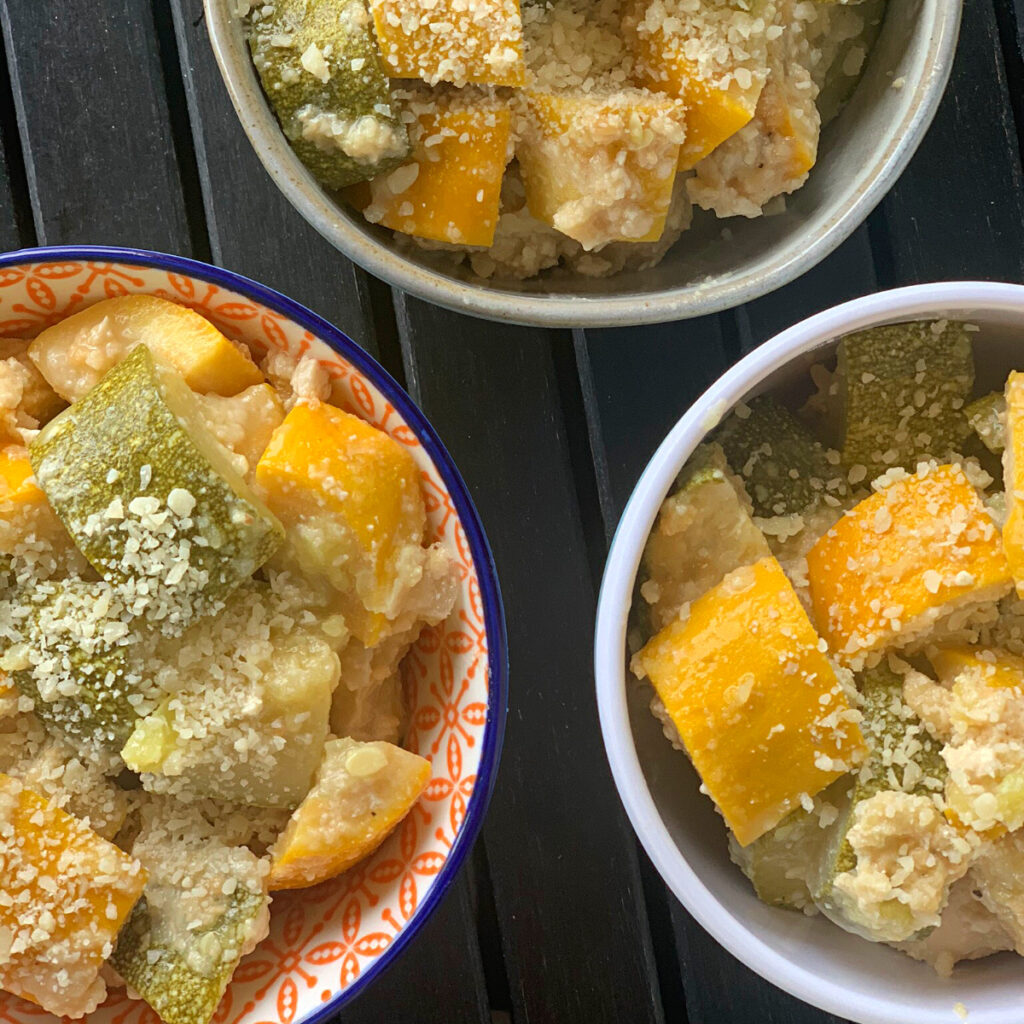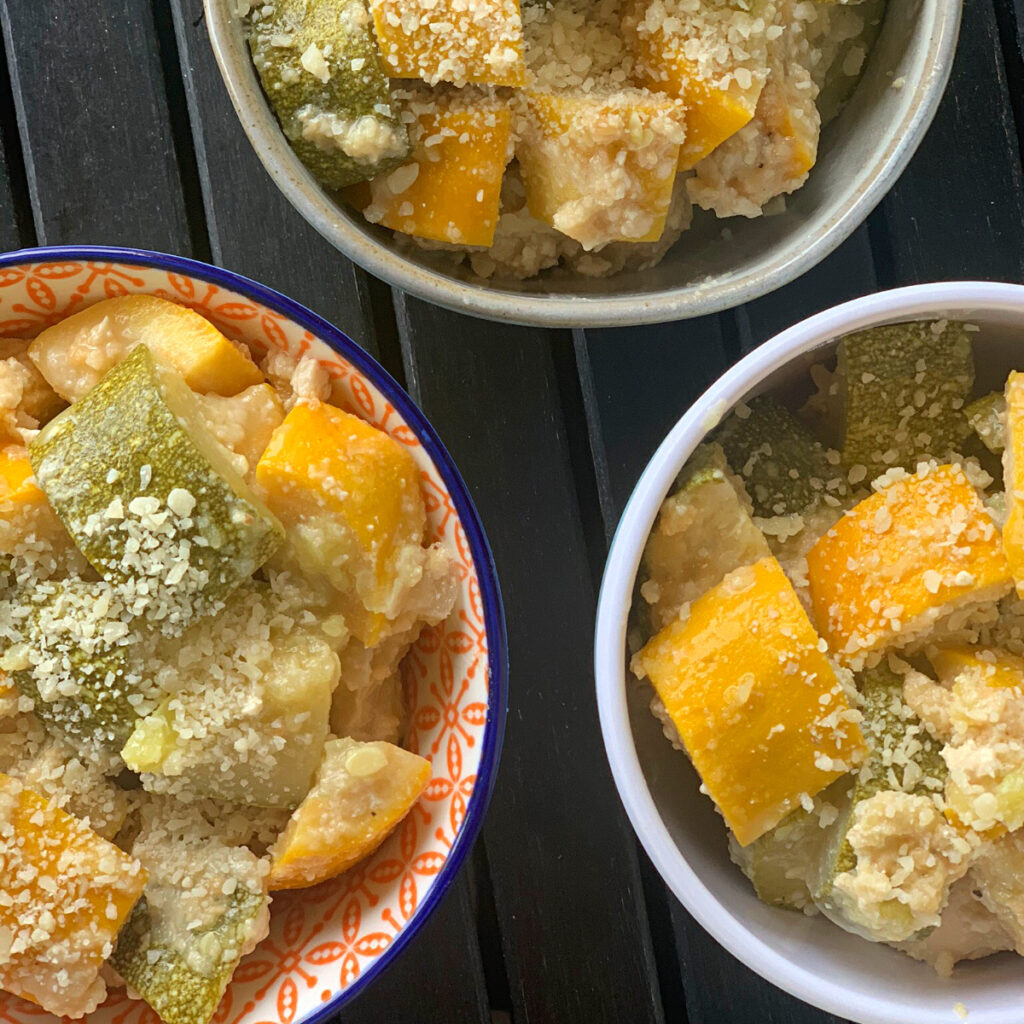 Vegan Potato Salad
Now, this is not your typical Potato Salad because it is not loaded with mayo. This healthy flavor-punching Vegan Potato Salad is a great and unexpected option when it comes to sides for Stuffed Peppers.
Quick & easy to prepare, it'll become one of your favorite crowd-pleasers.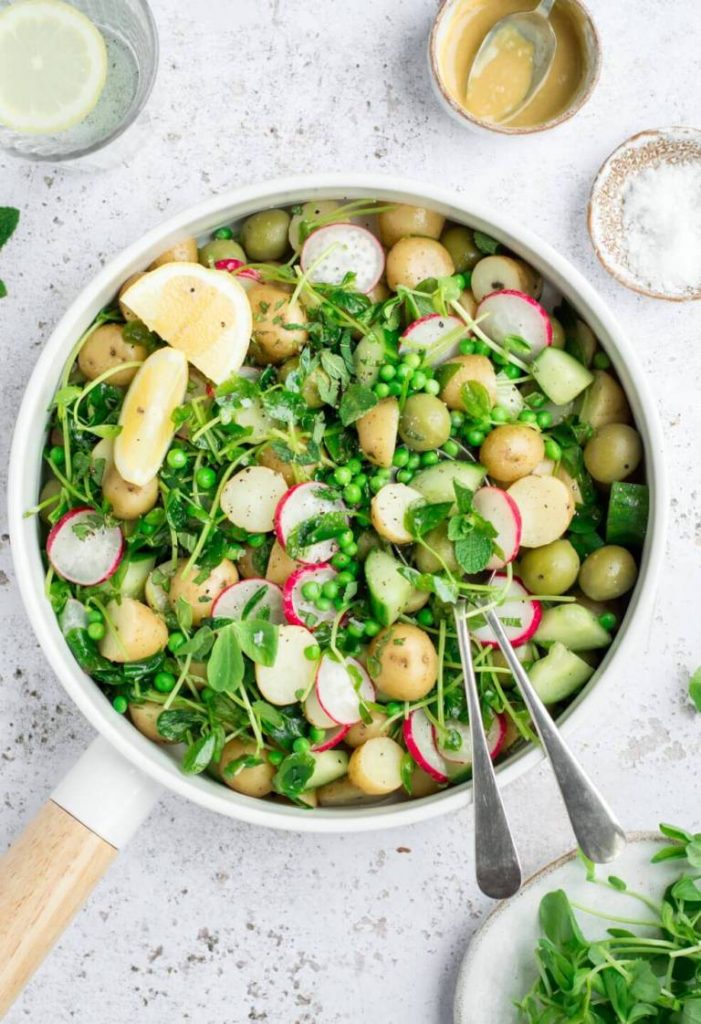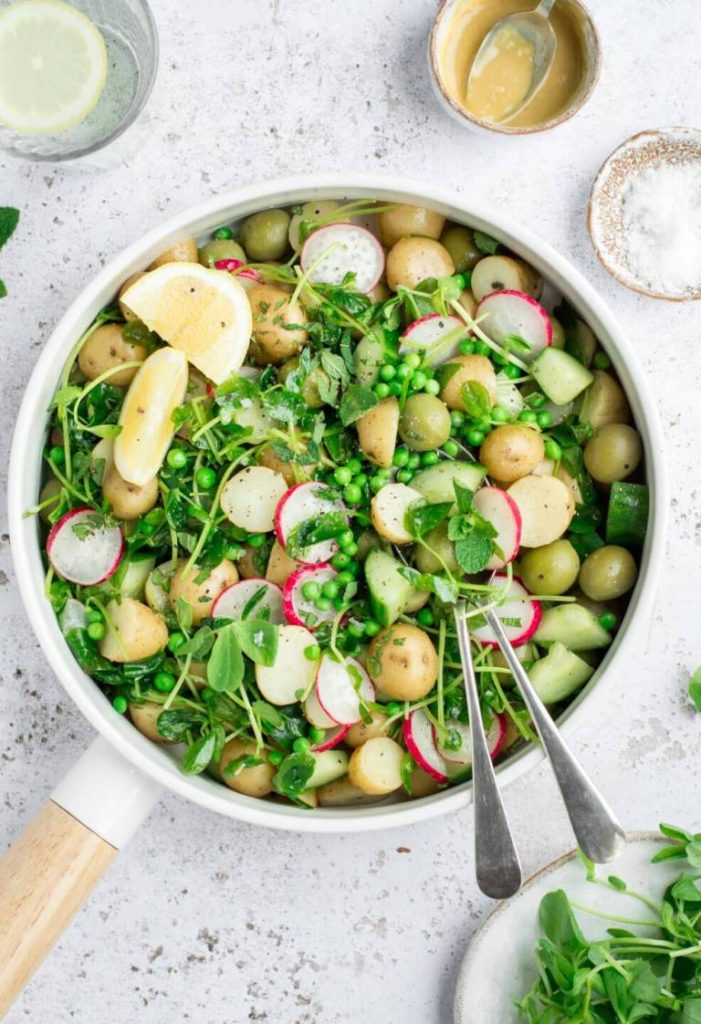 Well, I hope you have enjoyed viewing all of these fabulous sides for Stuffed Peppers. Remember, there aren't any rules as to what you can serve as a side dish. Be creative and have fun! As long as it tastes great, that's what really matters the most!