Most of us love potato side dishes, but sometimes we get into a rut…Well, we are here to bring some excitement back into your potato side dish game! Traditional potato salad is awesome, but every now and then you want to go wild with your potatoes and be adventurous with your flavors.
Get ready to explore all of these fantastic potato side dishes that are sure to become new favorites in your home! We will include both vegan and vegetarian recipes that will be clearly marked.
Rustic Mashed Potatoes, Sweet Potato Casserole, and Paprika potatoes are just a few of the savory recipes that you will find here. How good does Artichoke Potato Salad with Dill sound? Amazing, right! Or how about Herbed Vegetable Potato Pancakes? Soooo good!
Alright, let's jump right into all of these tempting and tasty potato side dishes! We know you and your guests are going to love them all.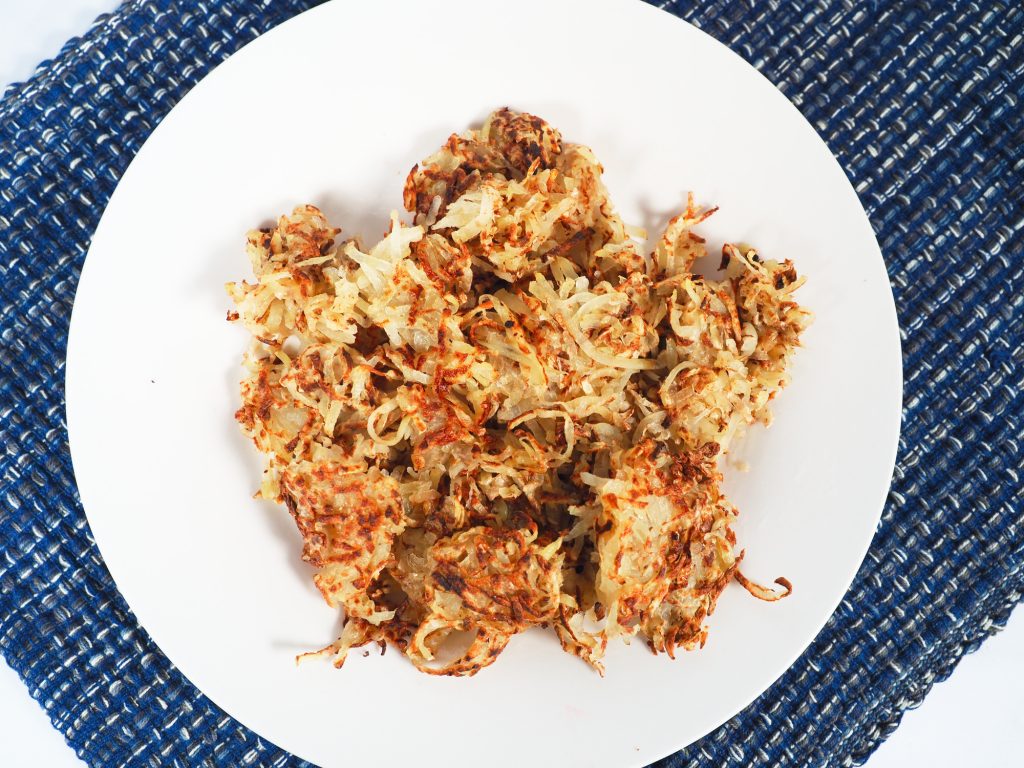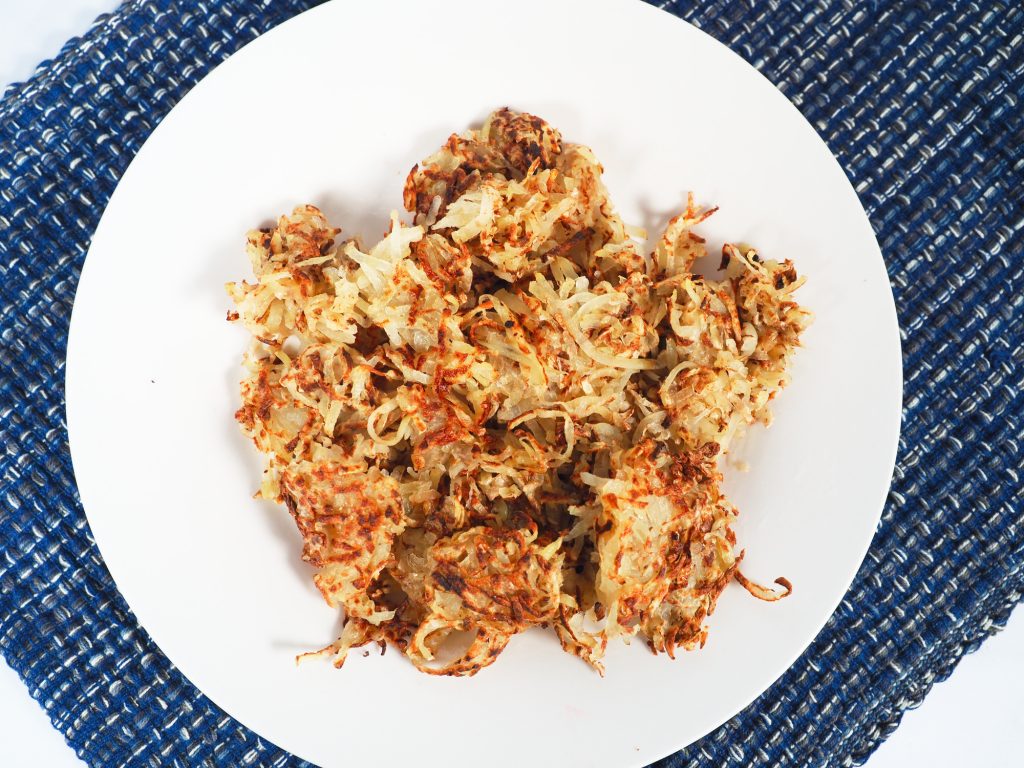 20 Delicious Potato Side Dishes You Must Try!
Easy Vegan Sweet Potato Casserole
Don't you just love sweet potatoes?! Well, this Easy Vegan Sweet Potato Casserole is so good and only takes around 20-25 minutes to prep and bake. Minimal ingredients are required, so it is very affordable and pays out in tons of flavor.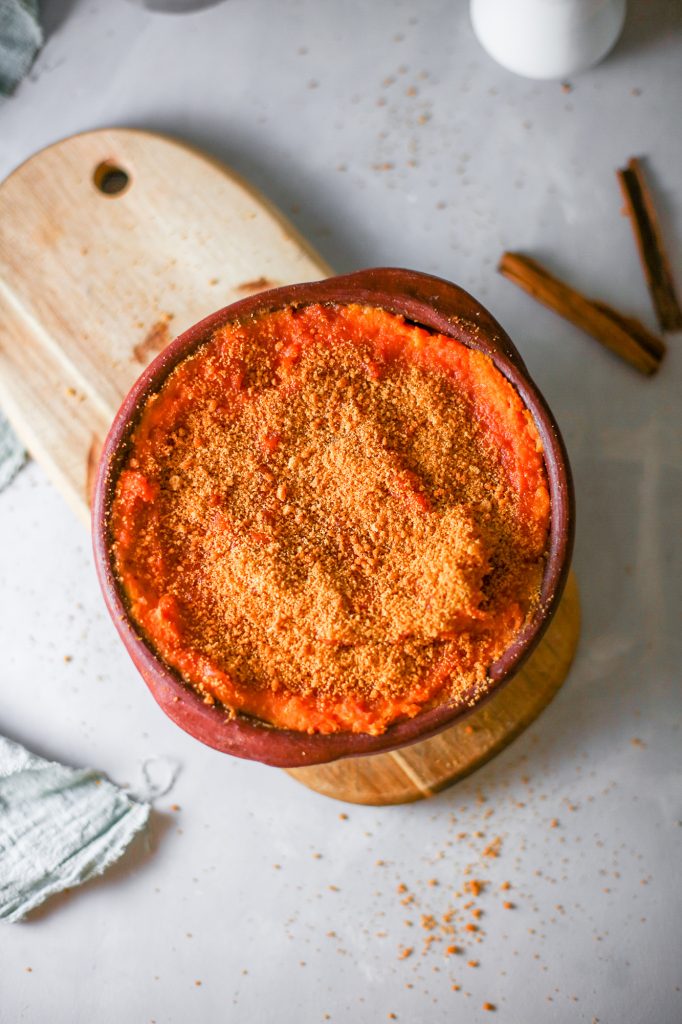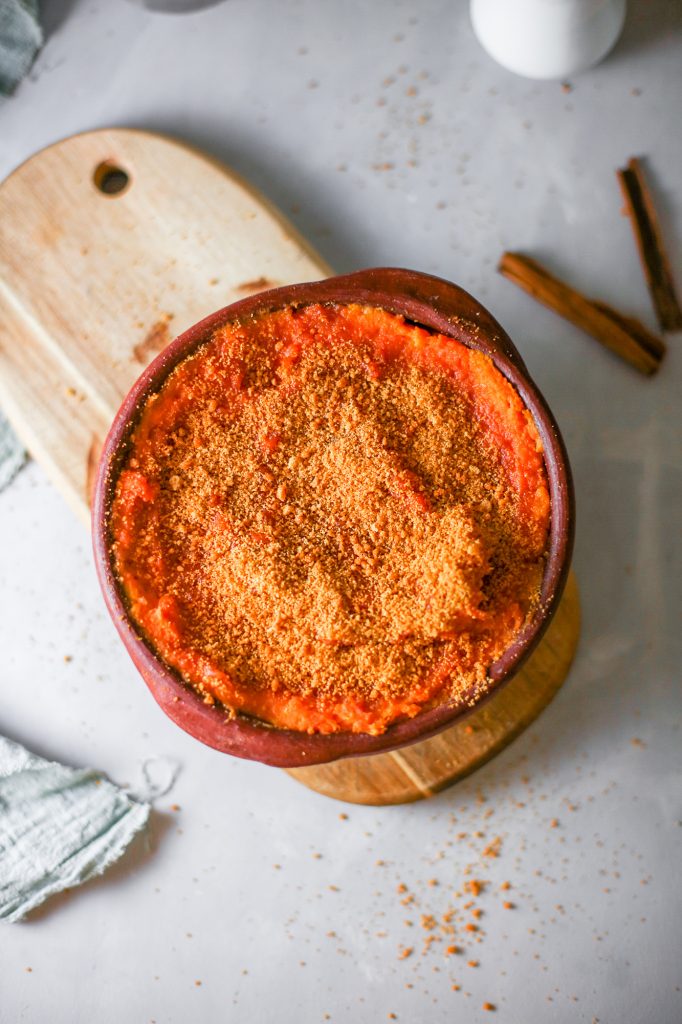 Best-Ever Vegan Roast Potatoes With Paprika
These really are the Best-Ever Vegan Roast Potatoes With Paprika! They are extremely delicious and they pair very well with our Sweet and Sour Tofu, as well as many other recipes.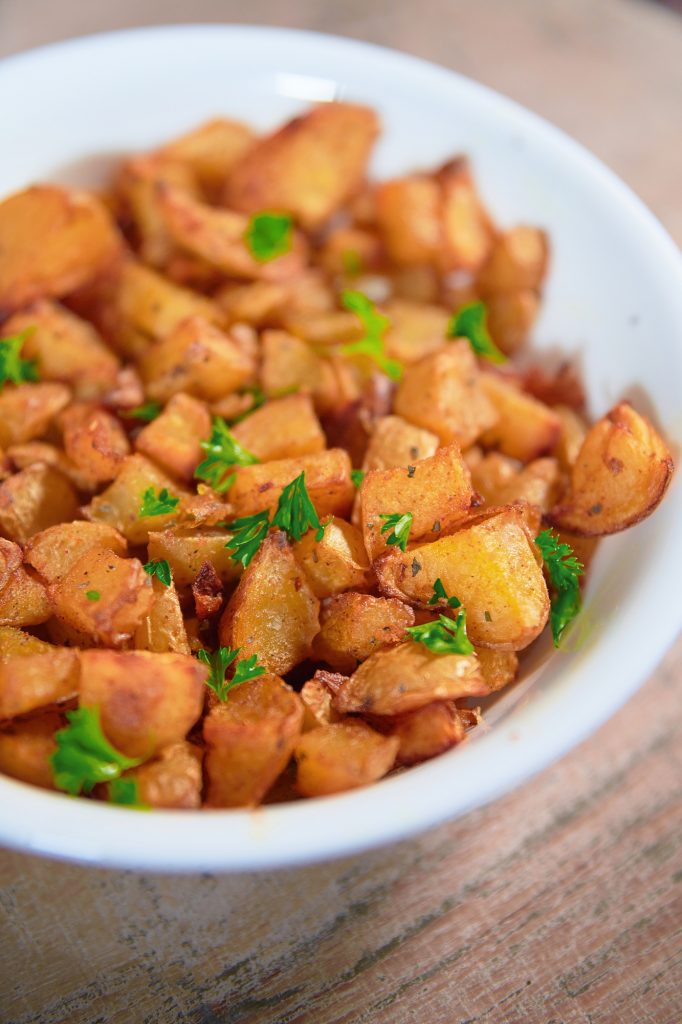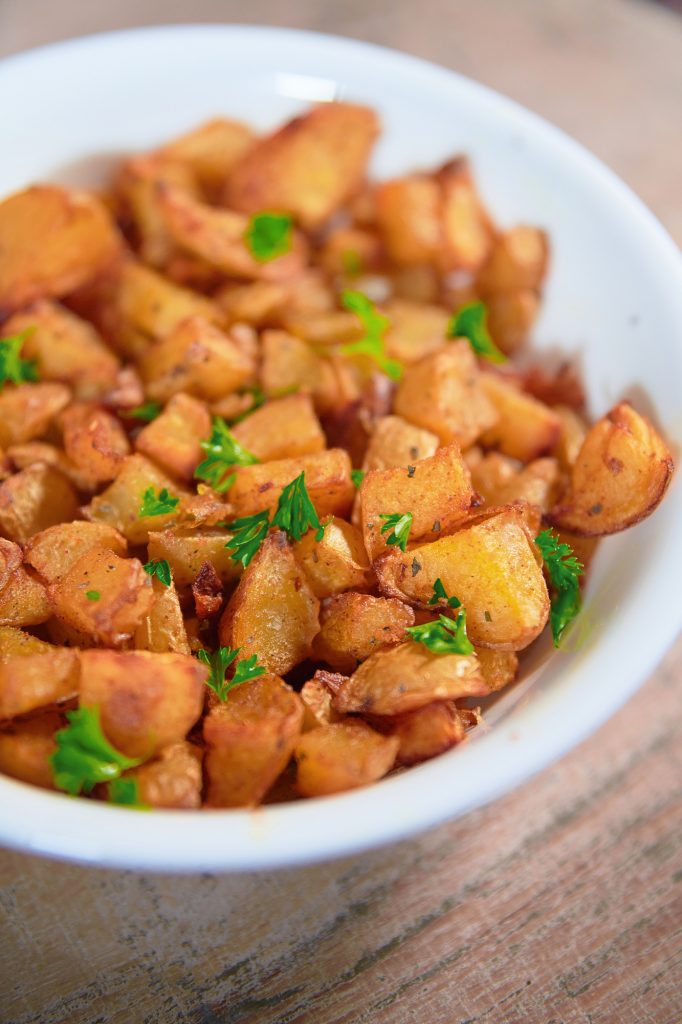 Rustic Vegan Mashed Potatoes Recipe
Now, mashed potatoes aren't very hard potato side dish to make, but sometimes the easiest recipes can prove challenging. Mashed potatoes can come out too dry, too lumpy, and too salty.
Not to worry, because if you follow our Rustic Vegan Mashed Potatoes Recipe, you will end up with perfect mashed potatoes every time!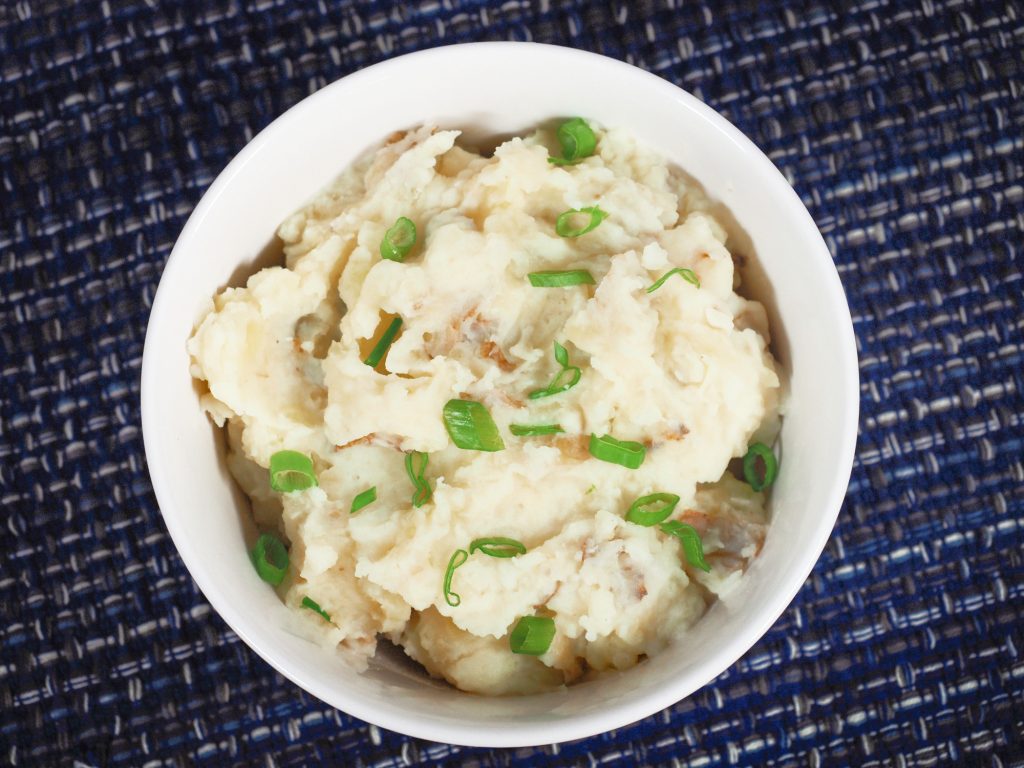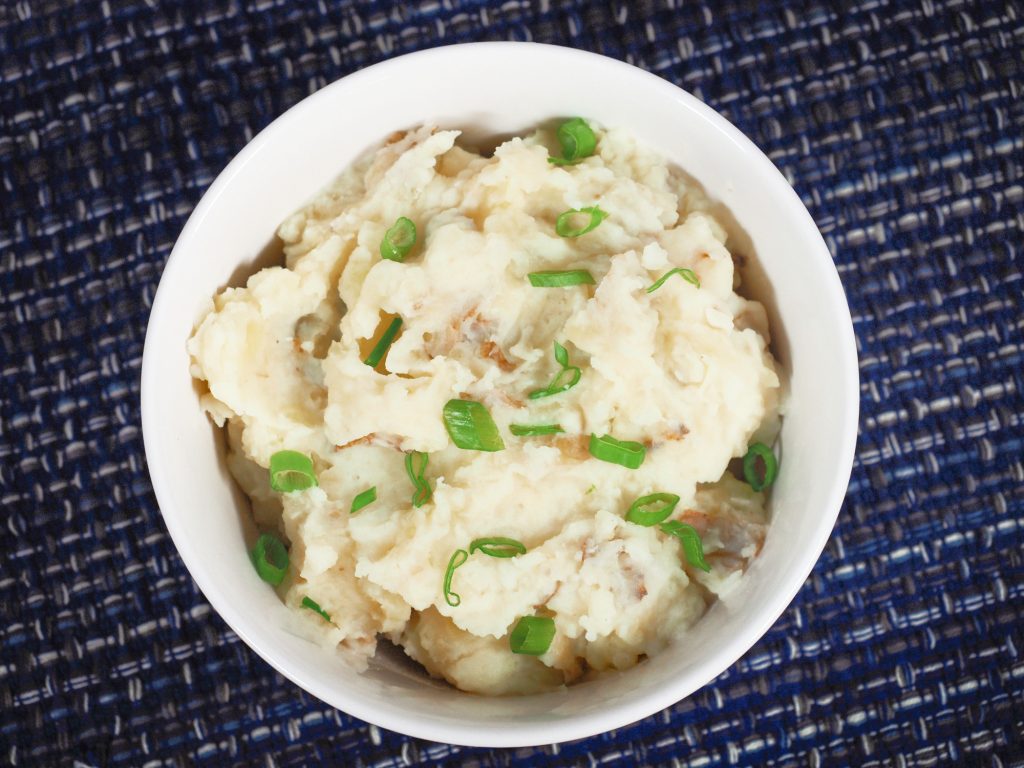 Best-Ever Vegan Hash Browns
Your next breakfast or brunch is definitely needing the Best-Ever Vegan Hash Browns added to the menu! Hashbrowns are such a delightfully crispy, salty, and comforting potato side dish and you are going to absolutely love this recipe!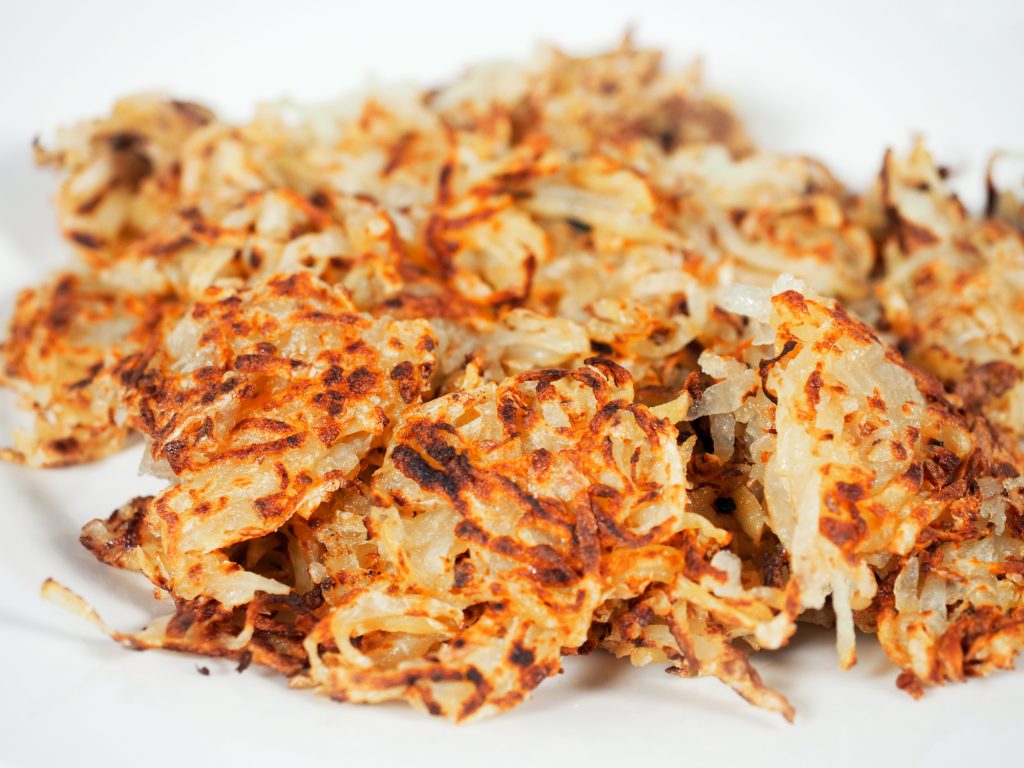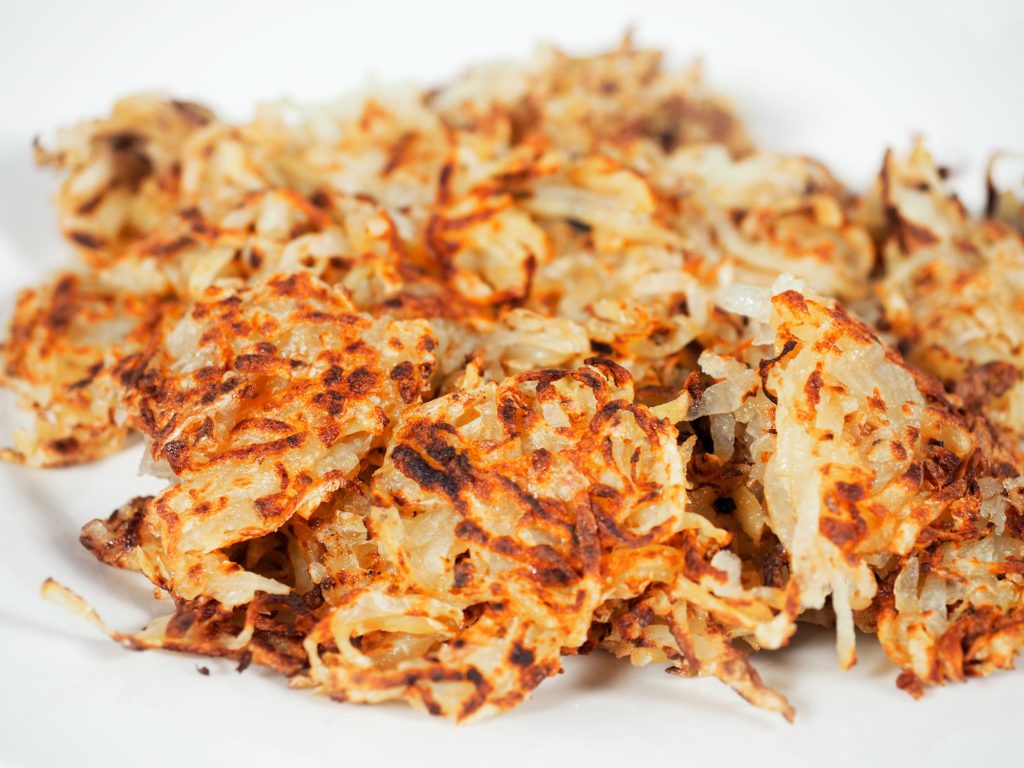 Artichoke Potato Salad With Dill
Let's talk about a fun and fresh take on one of the most classic potato side dishes! This Artichoke Potato Salad with Dill is inventive, savory, and filling.
It's a simple recipe and is largely hands-off, as the bulk of the time is spent roasting the potatoes. It makes for a very nice lunch or would pair well with roast chicken.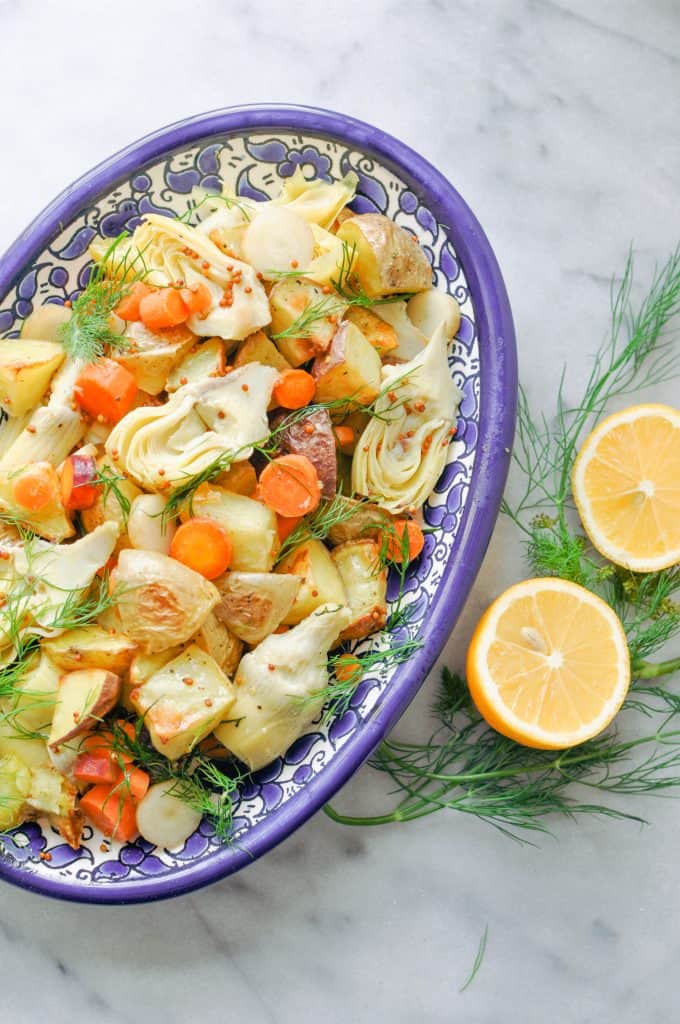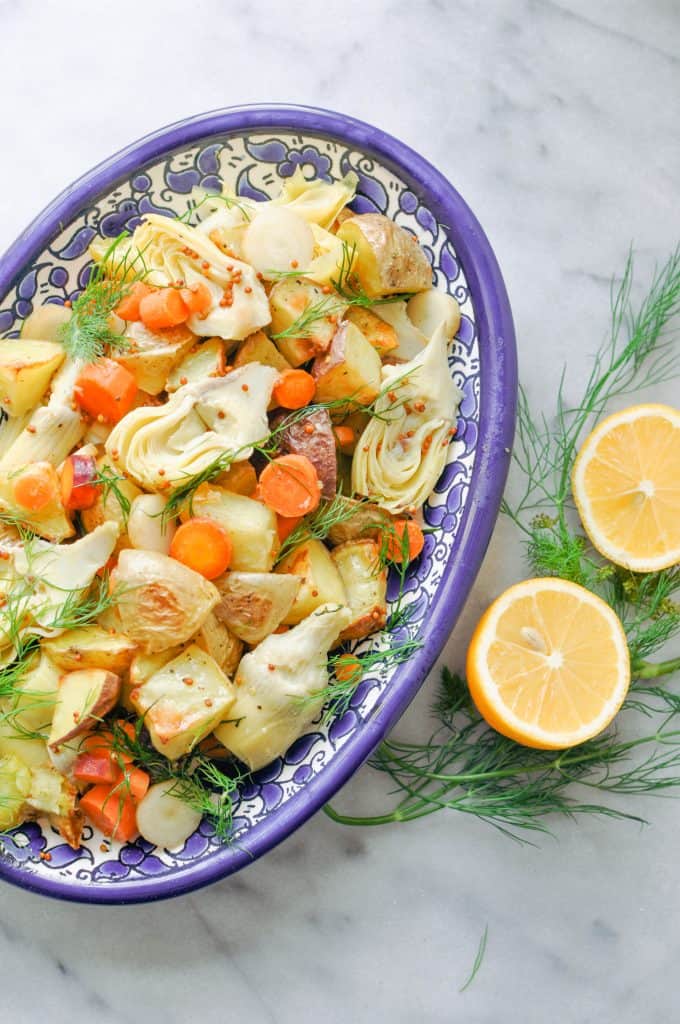 Pepperonata
There are certain potato side dishes that everyone in the family loves almost any time you serve. The classic Italian Pepperonata recipe is vegan and sure to become one of your family favorites!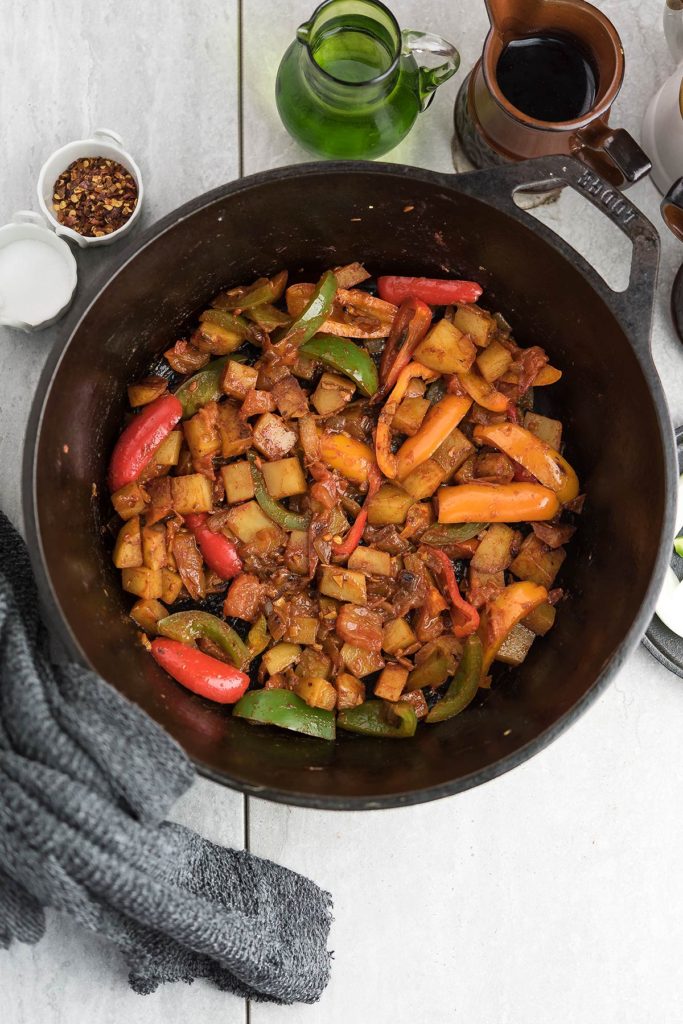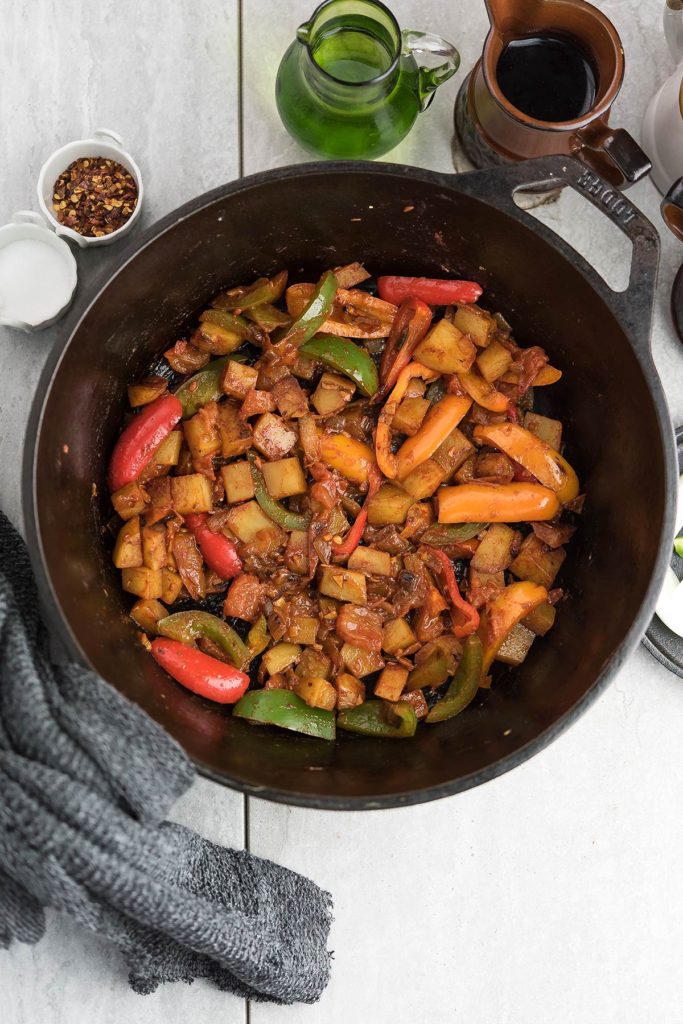 Aloo Gobi (Vegan Sautéed Potato & Cauliflower)
Aloo Gobi is one of the one-pot Indian potato side dishes that gets ready in under 30 minutes. Serve it as a side dish with chapati, naan, or any flatbread or to accompany with rice and dal.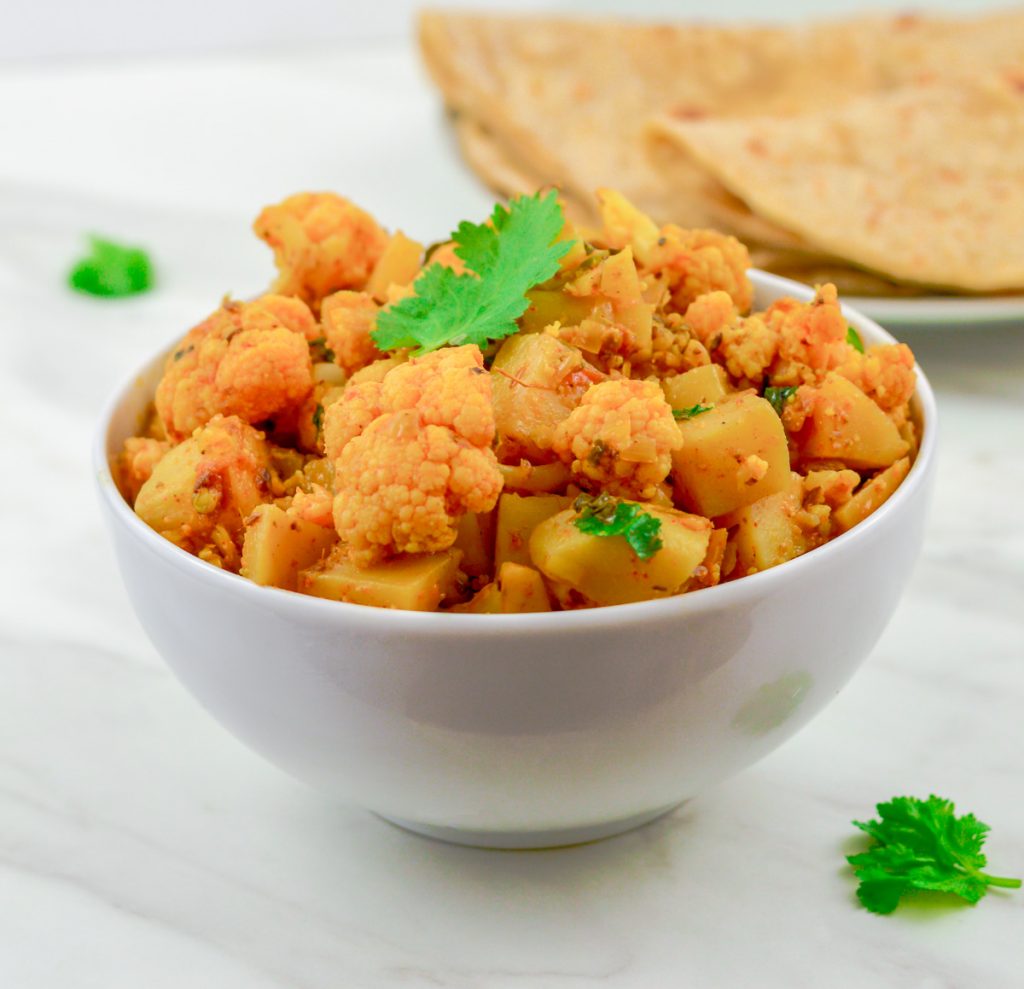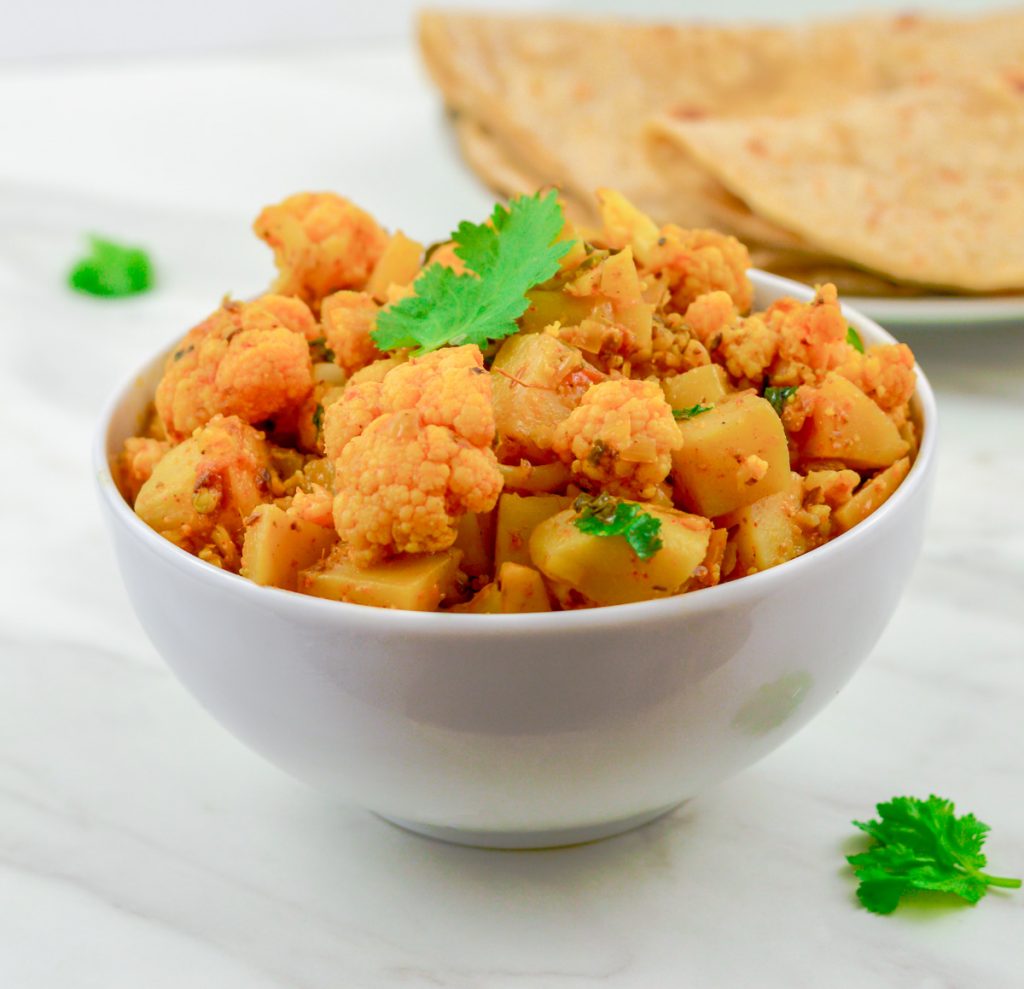 Fresh Green Bean & Potato Casserole
The Fresh Green Bean and Potato Casserole is vegetarian and one of the most creamy potato side dishes on our list!
It is very easy to make and pairs well with sourdough bread.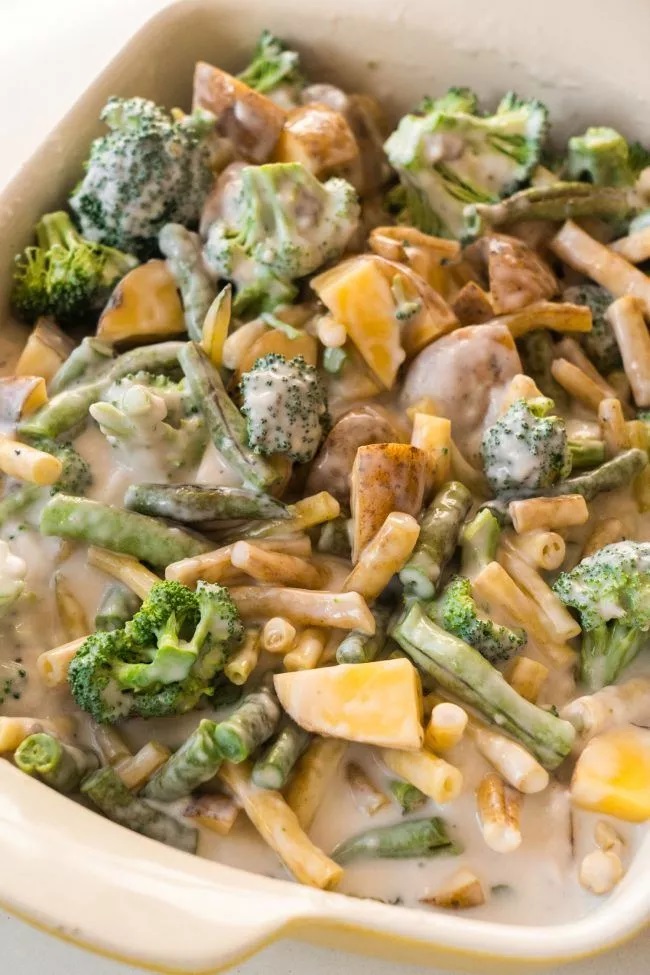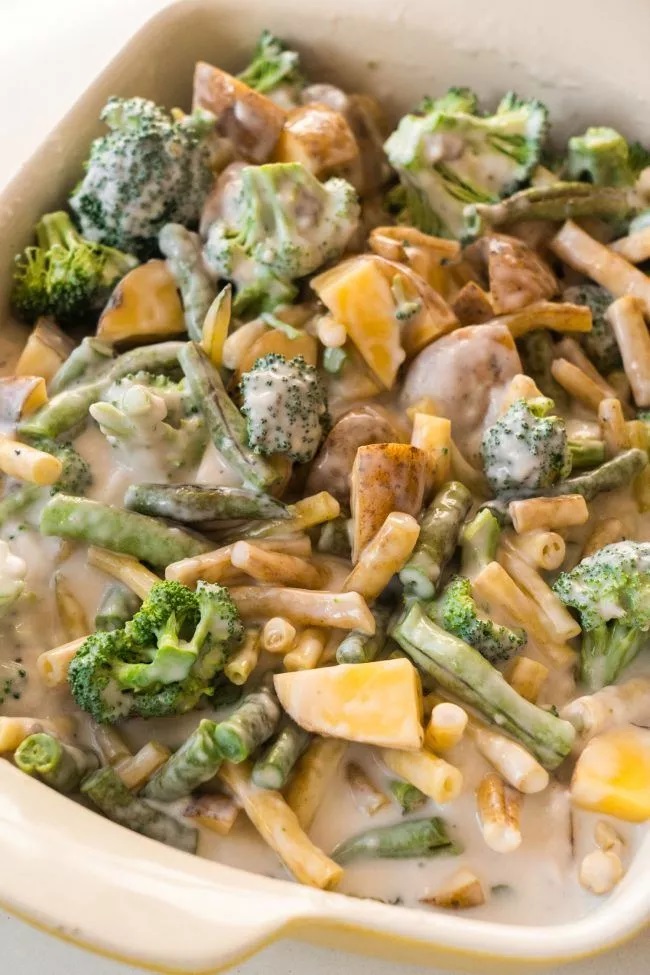 Potato Salad With Peas & Mint
Looking for a potato salad that is zesty and refreshing?! Well, look no further because this Potato Salad with Peas & Mint is sure to dazzle your taste buds!
This recipe is vegetarian and one of the really unique potato side dishes because the baby peas add vibrant color and they are joined by one of their best friends, mint.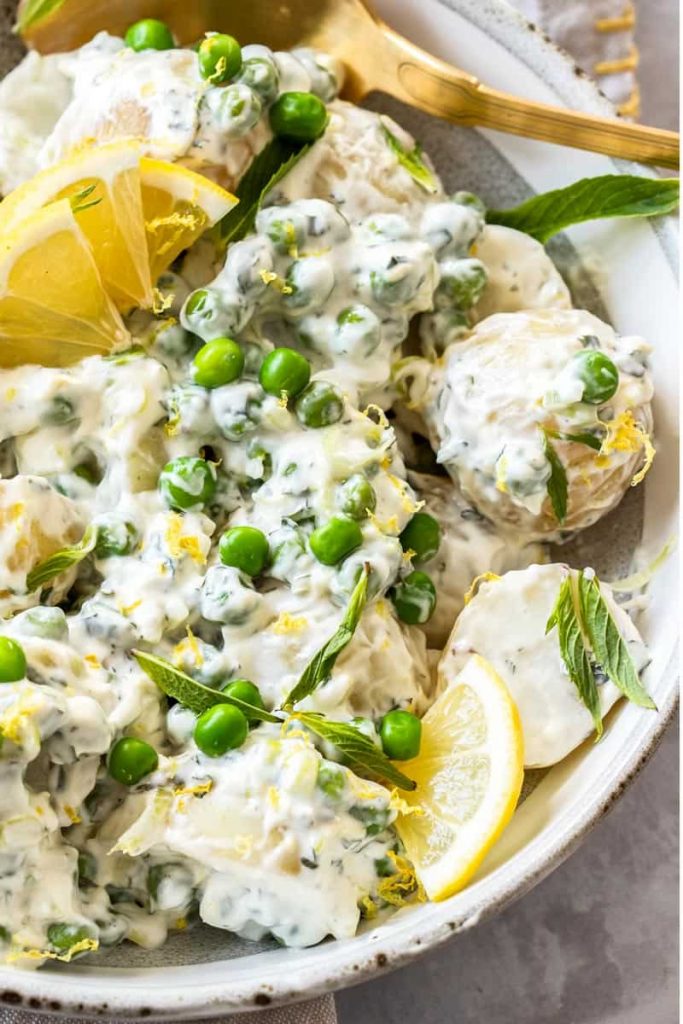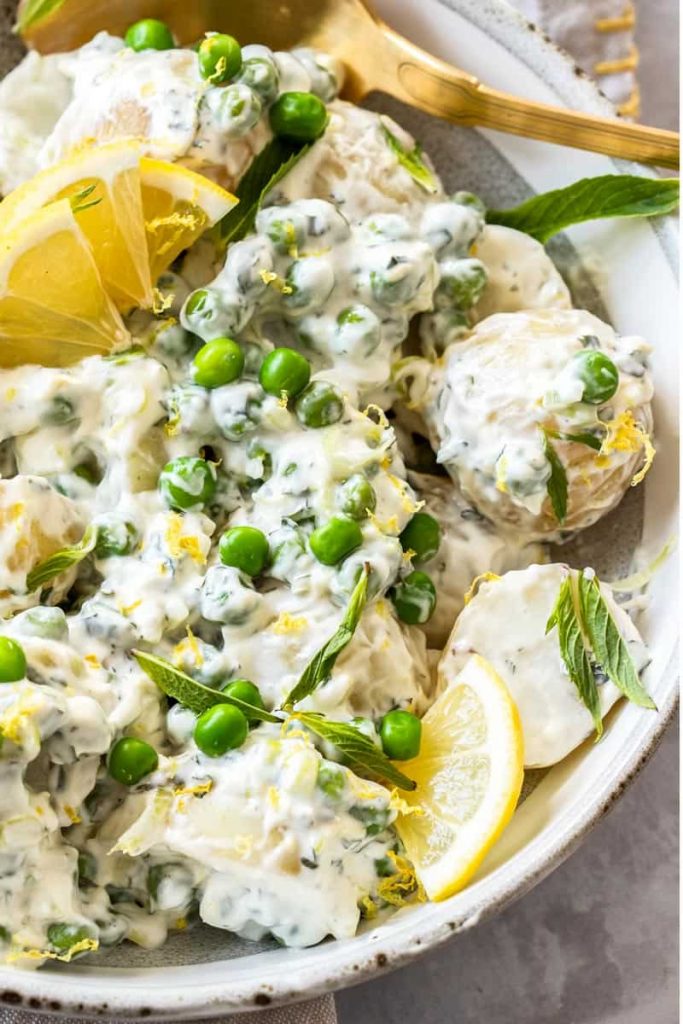 Herbed Vegetable Potato Pancakes
The Herbed Vegetable Potato Pancakes are one of the more versatile potato side dishes. Perfect for brunch, party appetizers, or a side dish.
Top them with Smoked Salmon and Lemon Chive Cream for an elegant appetizer. The pancakes served alone are vegan, but may become vegetarian when adding extra toppings.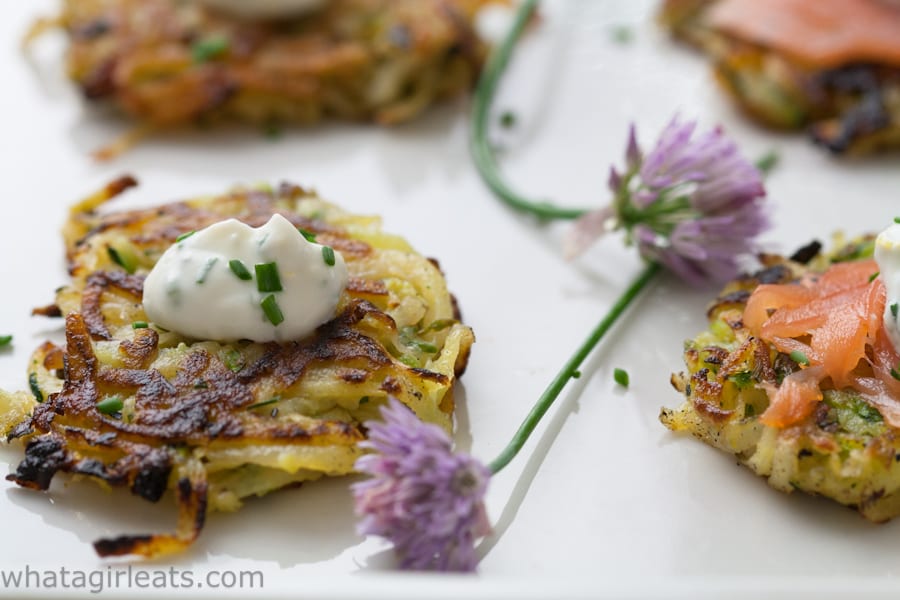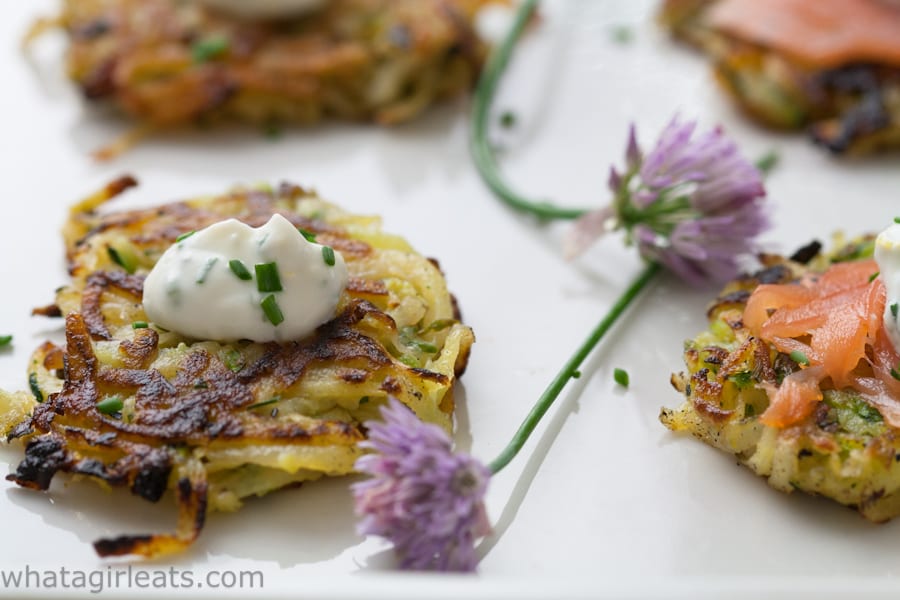 Potato Scones
Potato scones are vegan and simple to make. They only require four ingredients, but they deliver quite a satisfying punch!
Also known as "tattie" scones, they're a favorite in Scotland and are delicious served at breakfast, or as a tasty snack.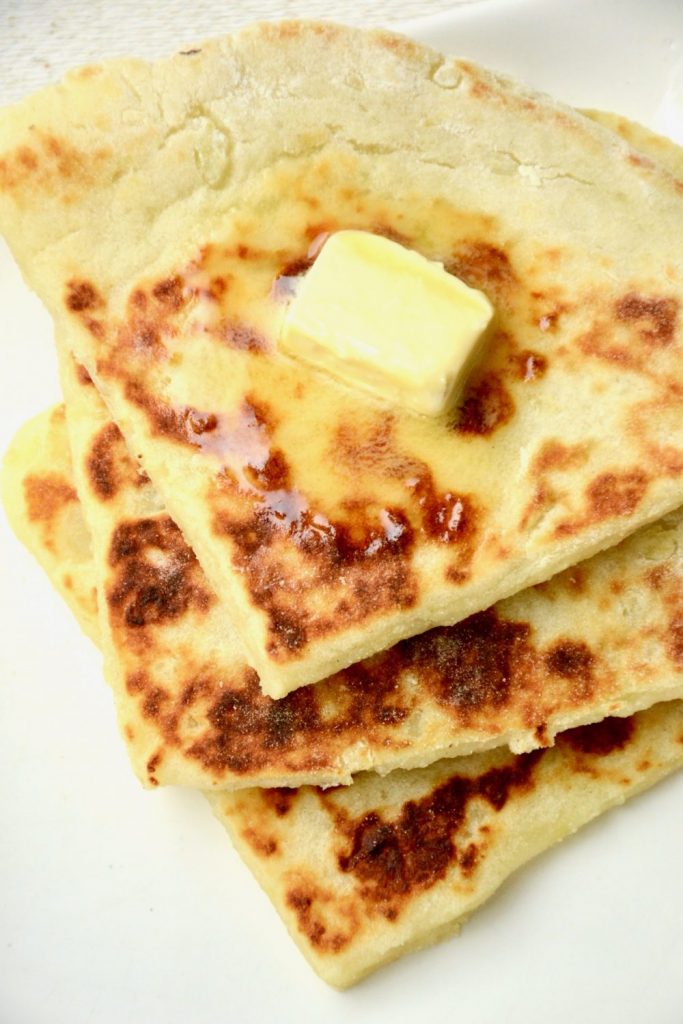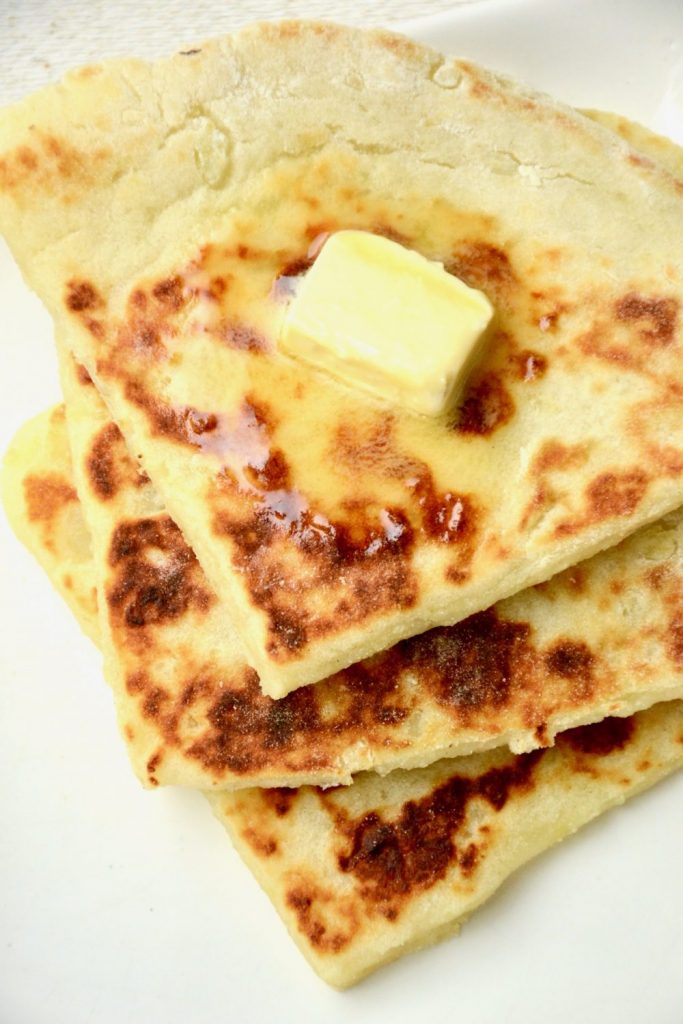 Baby Hasselback Potatoes
Are you looking for one of those potato side dishes that are really attractive? Well, then you are going to love this Baby Hasselback Potatoes recipe.
It is vegan and gluten-free and very pleasing to the eye! You can serve them on their own, or on a bed of harissa-spiced tomatoes. It's delicately spiced, fragrant, easy, and delicious.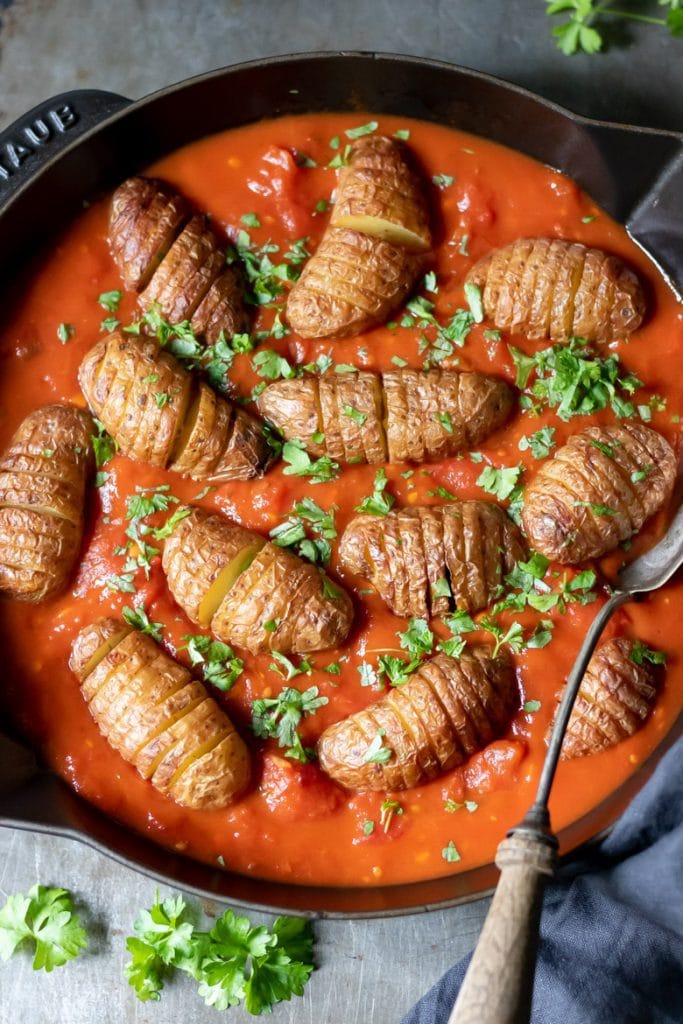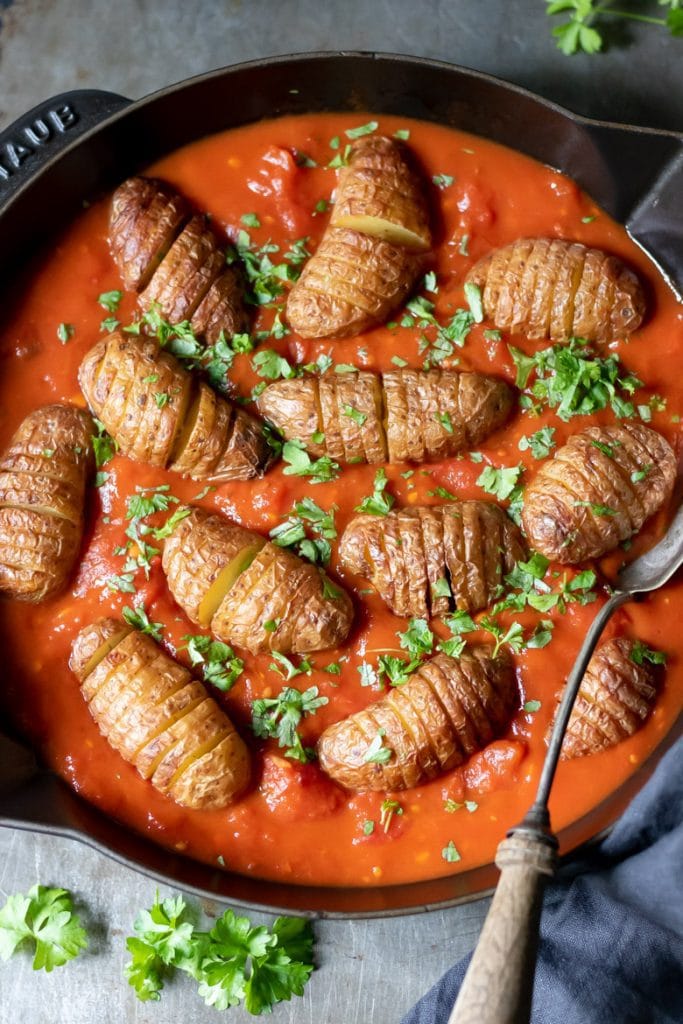 No Mayo Potato Salad With Feta & Olives
Here's another fun take on one of the most popular potato side dishes in America! The No Mayo Potato Salad with Feta and Olives is perfect for summer barbecues, picnics, and all kinds of outdoor gatherings.
It is vegetarian, featuring creamy and delicious feta cheese that is complimented by salty olives.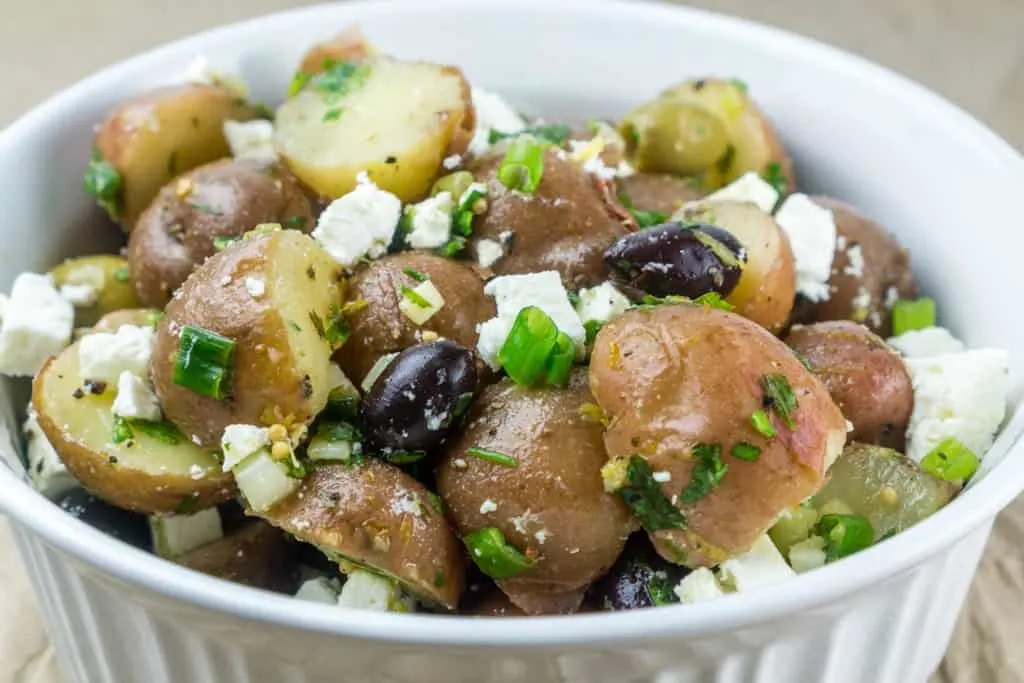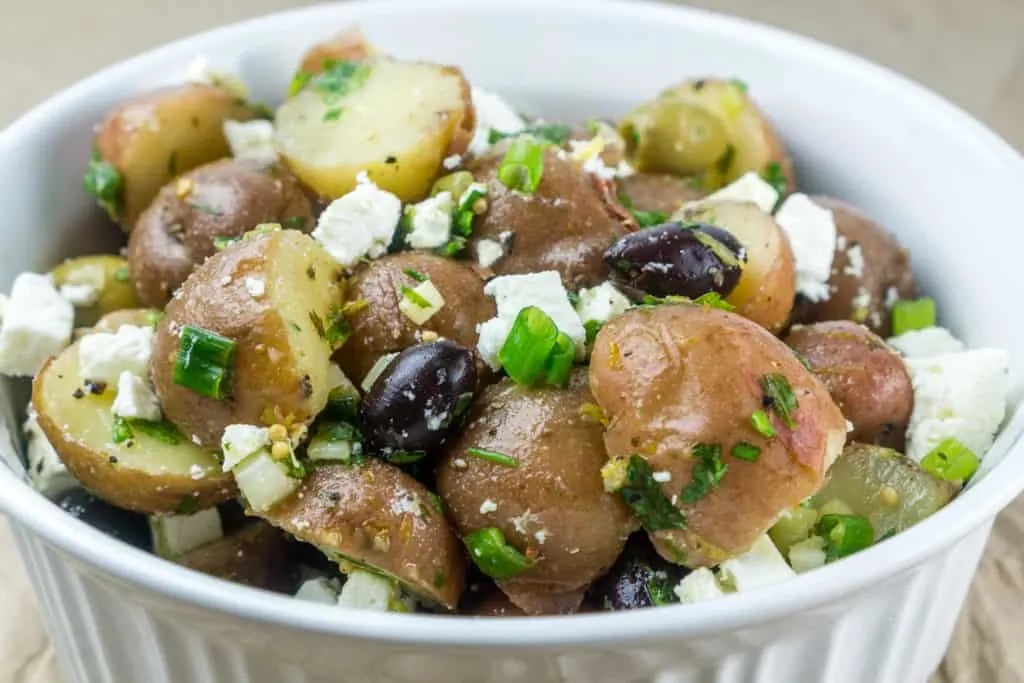 Sautéed Potatoes With Mushrooms
Sometimes, we all just need an easy fall back recipe that will please the entire family. Sautéed Potatoes with Mushrooms is perfect for nights when you just need a quick and easy side dish.
It is vegan and is one of the potato side dishes that goes well with chicken, steak, or seafood.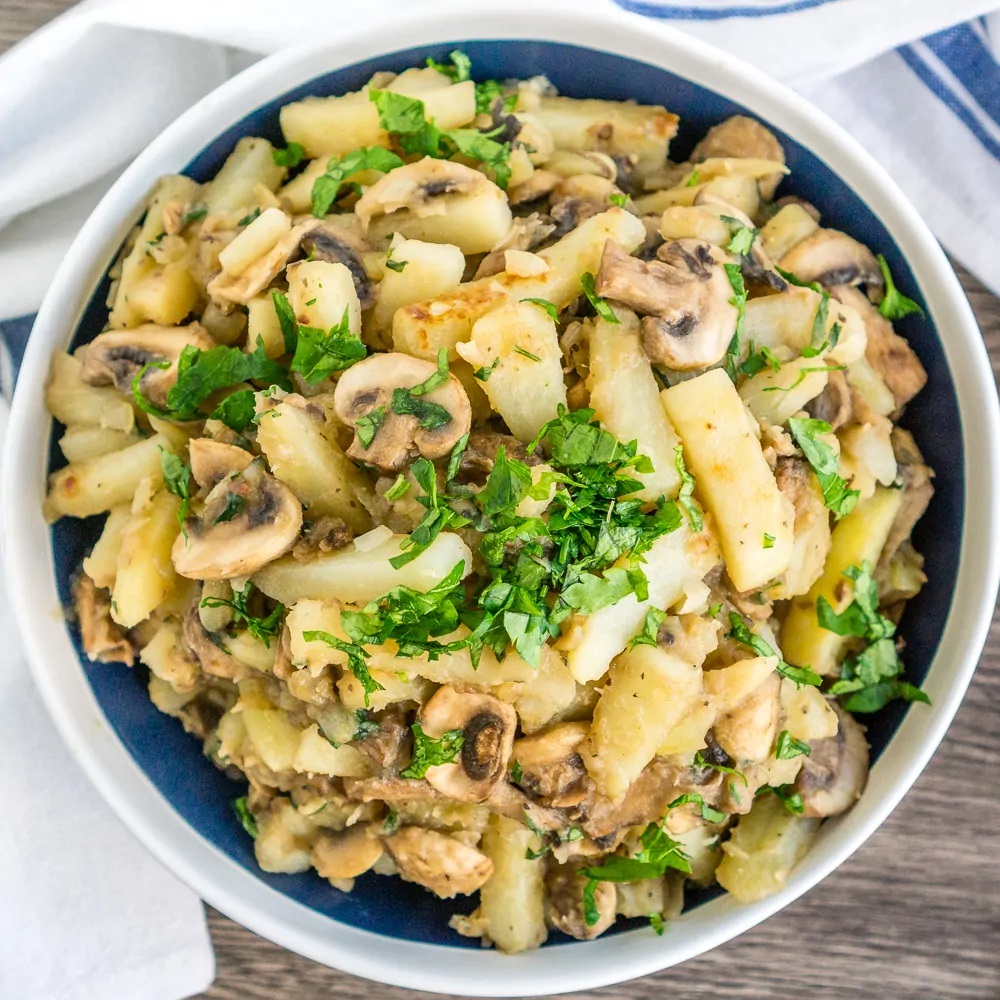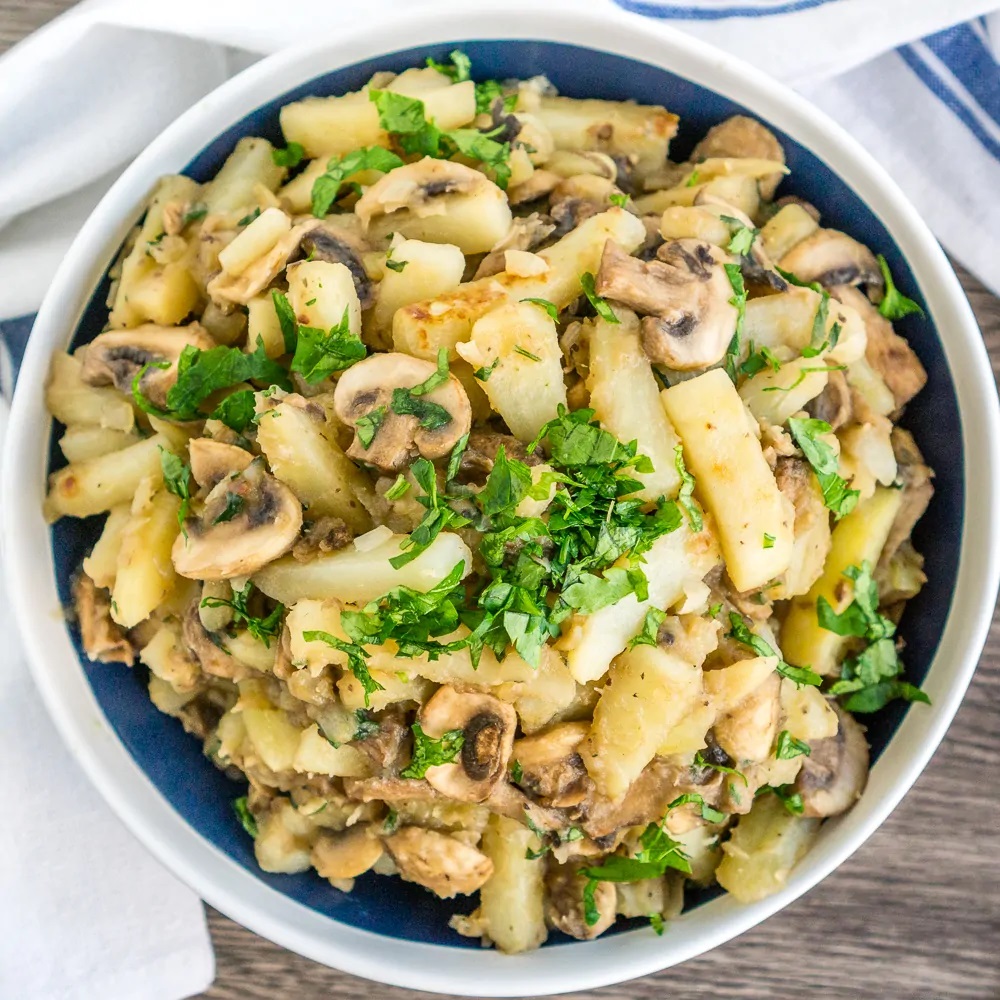 Baked Sweet Potatoes With Chickpeas & Broccoli Pesto
Sometimes looks can be deceiving…Baked Sweet Potatoes with Chickpeas & Broccoli Pesto isn't complicated in any way whatsoever, but at least it looks fancy, right?
You get tons of flavor and aesthetic without all of the hard work! They are vegan and would make a fabulous lunch or side dish.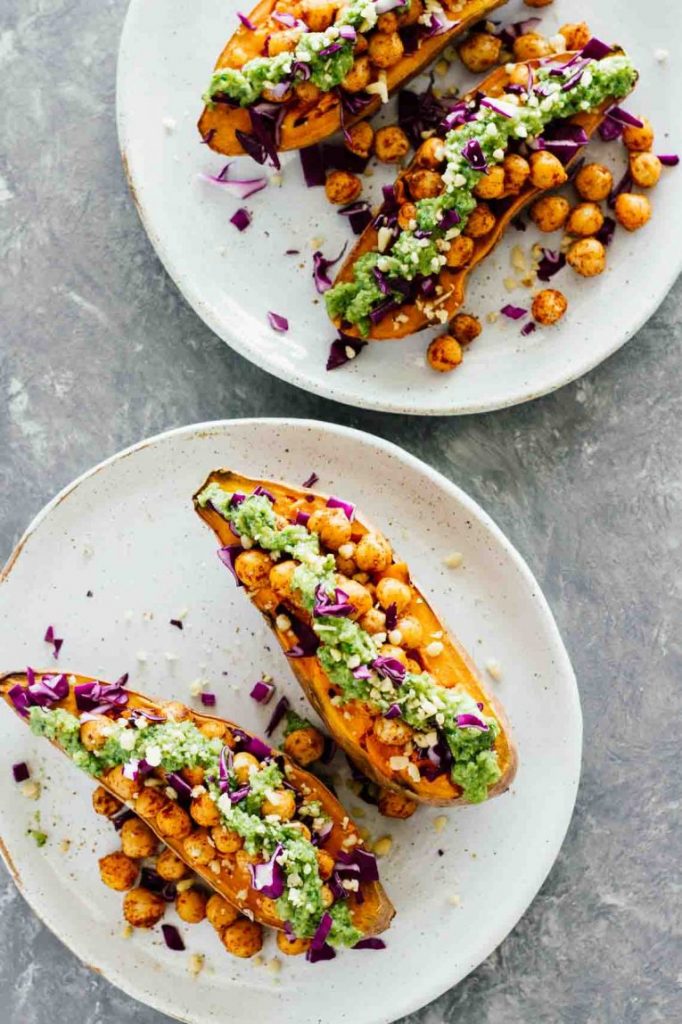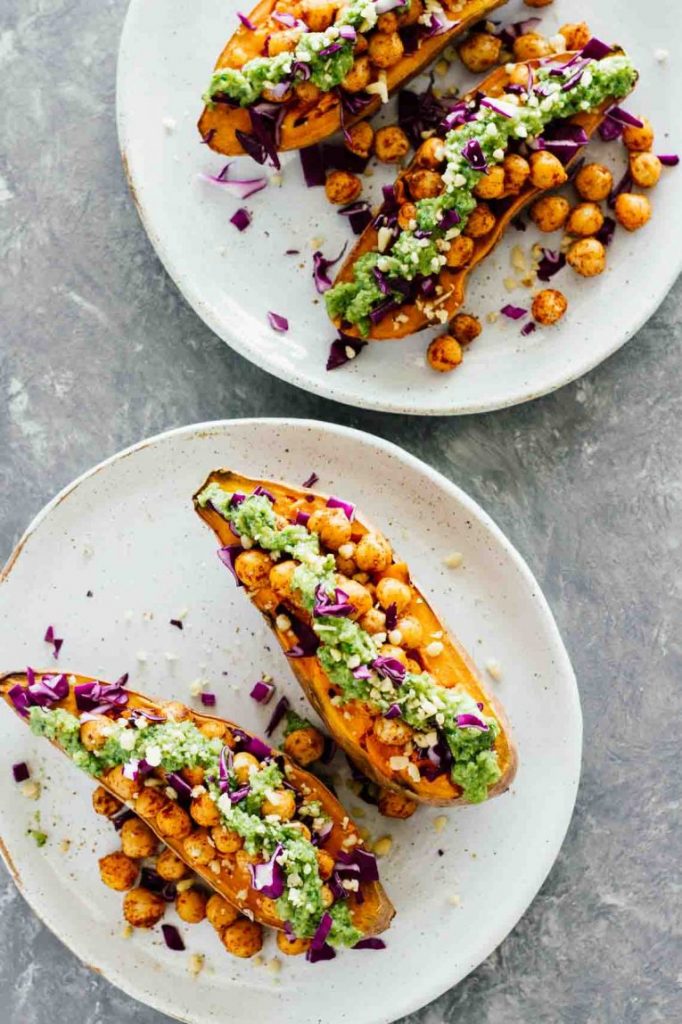 Rainbow Vegan Gnocchi Recipes
These 3 Rainbow Vegan Gnocchi Recipes are perfect for the holidays! The main ingredient is potato, but you can also add other vegetables to change flavor and colors.
Rainbow Gnocchi is one of the most fun and colorful potato side dishes. The recipe includes no artificial colors and no eggs, so they are also a healthy option for a vegan dinner.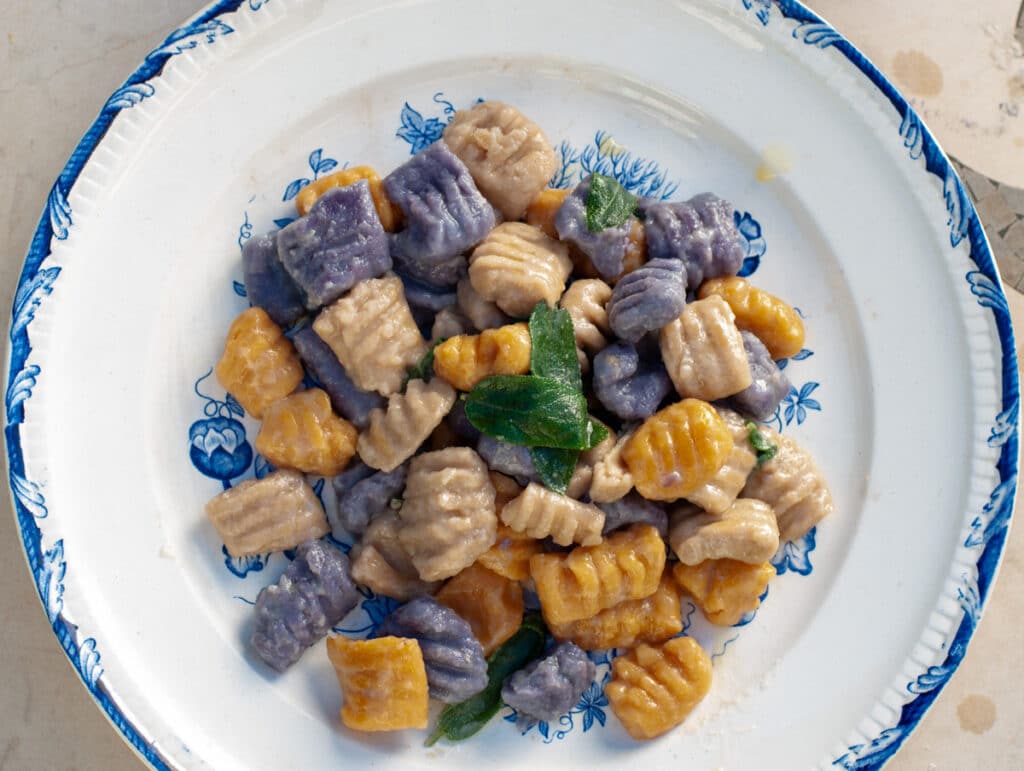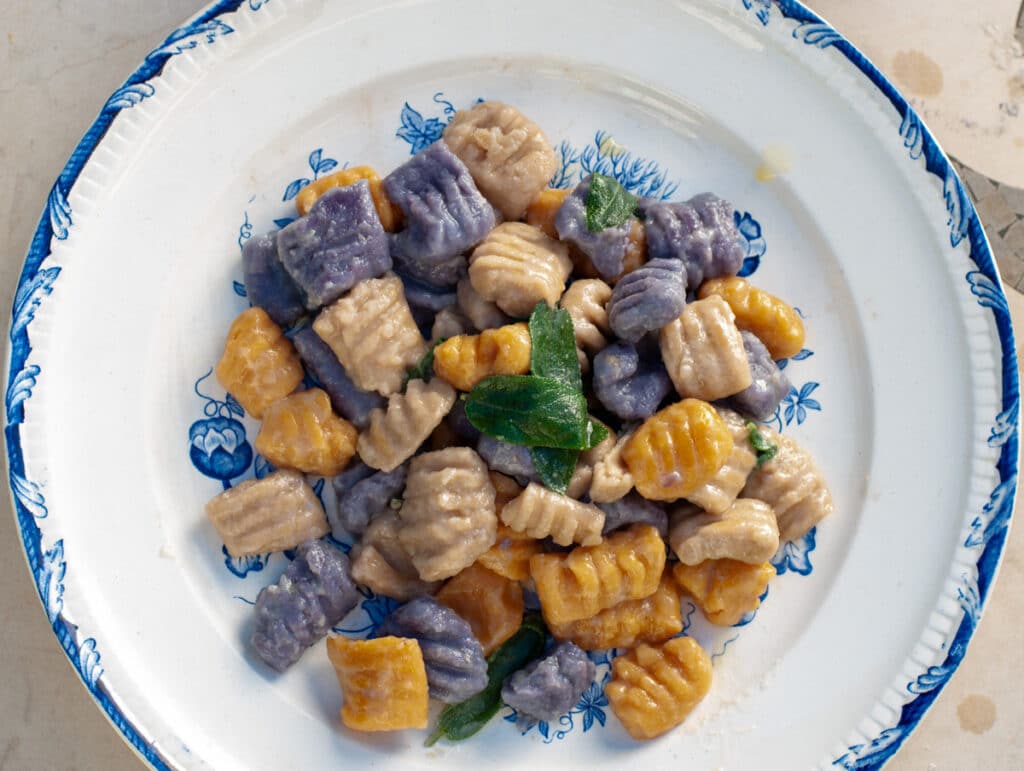 Roasted Sweet Potatoes With Apples & Cranberries
This easy oven baked Roasted Sweet Potatoes with Apples & Cranberries casserole recipe is one of those go-to dishes that you will be making over and over.
This is a simple, tasty, and healthy vegan side dish, and these potatoes are sweet and savory and full of delicious fall flavors everyone loves.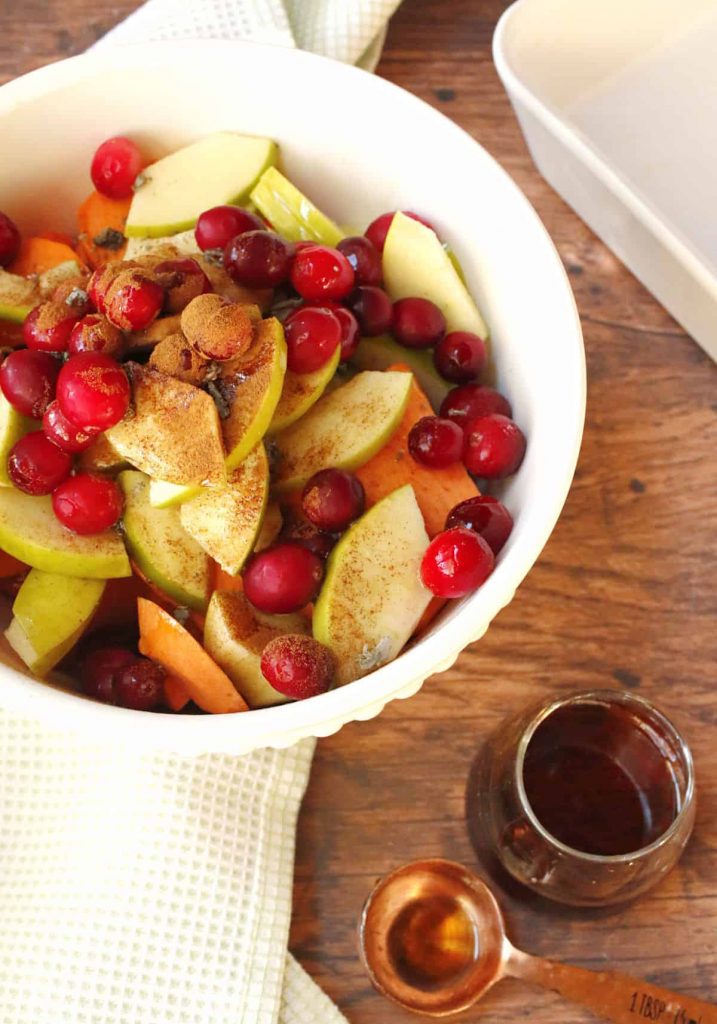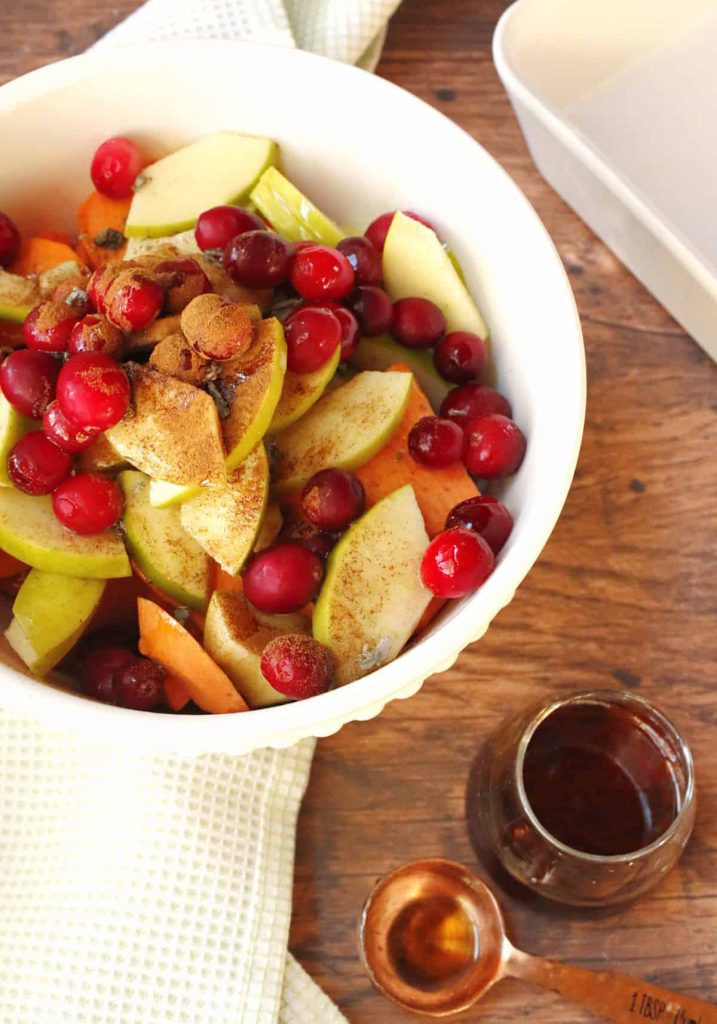 Roasted Purple Sweet Potatoes
The Roasted Purple Sweet Potatoes recipe uses Stokes sweet potatoes that are smashed, drizzled with melted butter and herbs then roasted until super crispy. The perfect potato side dish with a stunning appearance!
It is a vegetarian recipe, but could easily be made vegan by switching to your favorite vegan butter.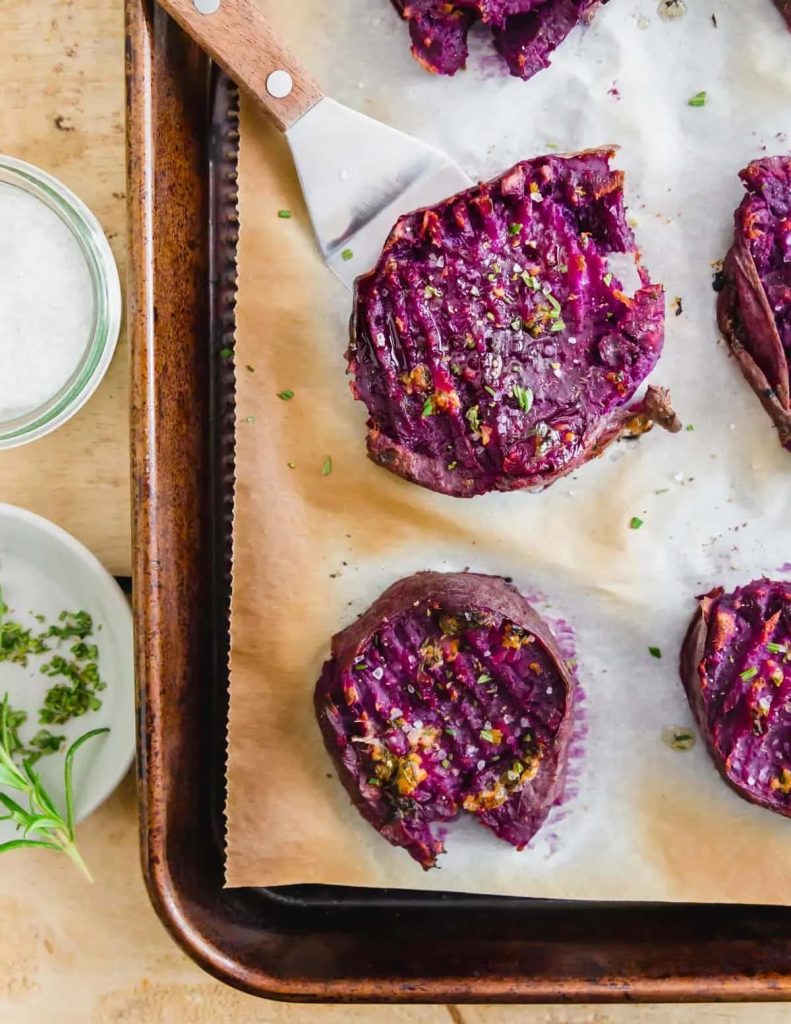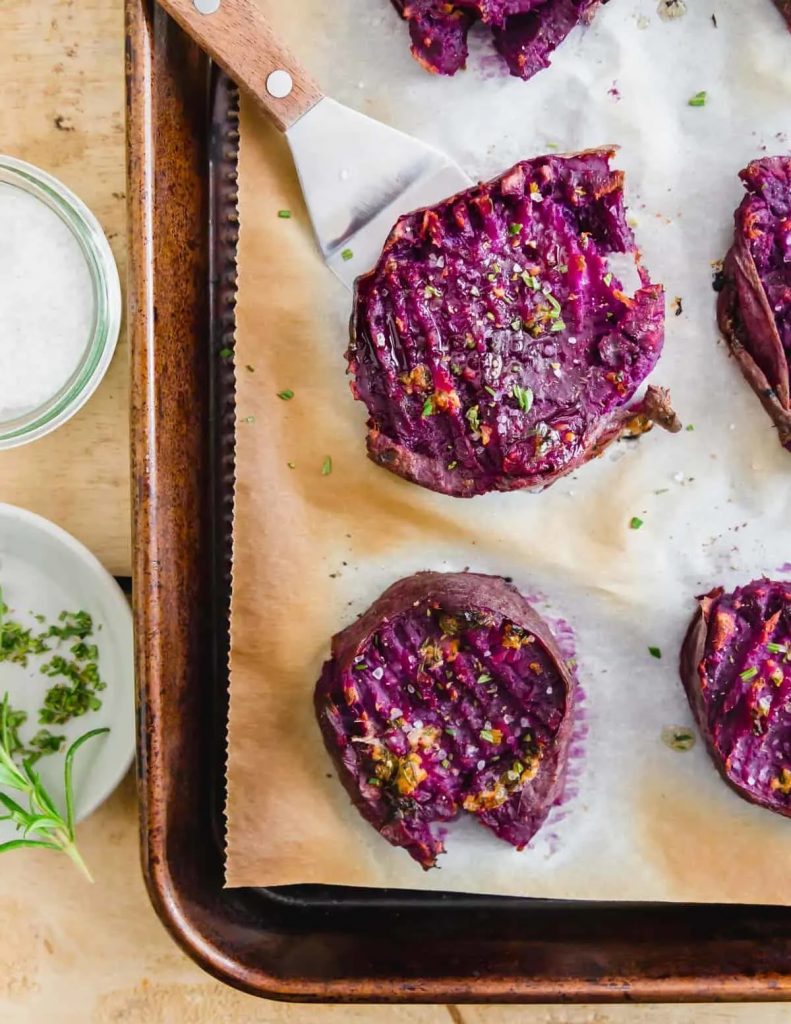 The Perfect Vegan Scalloped Potatoes
If you are looking for the perfect comfort food, then look no further! The Perfect Vegan Scalloped Potatoes recipe is definitely going to hit the spot.
It is creamy and delicious and ideal for cold winter nights or rainy days.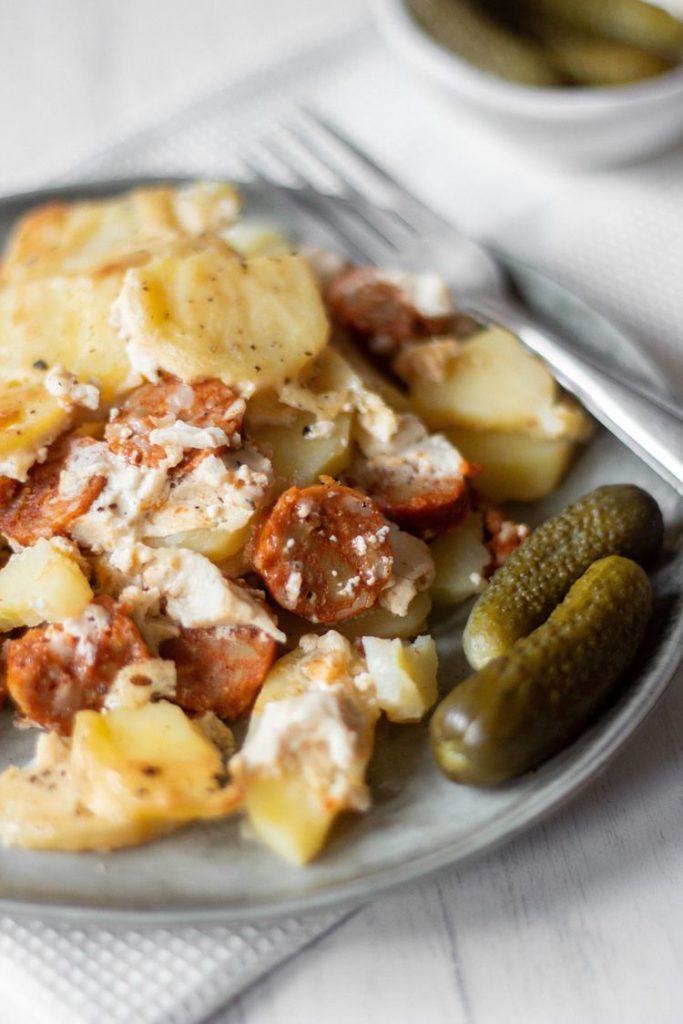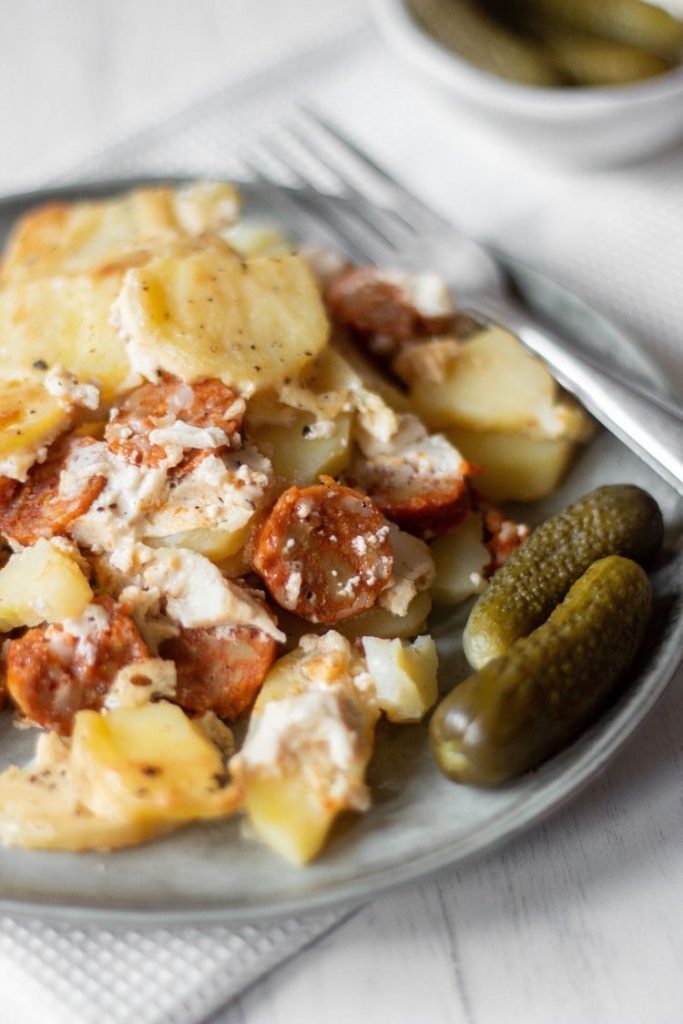 Lebanese Batata Harra
Let's check out one of the potato side dishes that really delivers in spice and flavor! Lebanese Batata Harra is vegan and features garlic, red chili flakes, and turmeric. As well as cilantro, parsley, dill, and a good splash of fresh lemon!
Give your regular humble potatoes an exotic makeover. Try this Lebanese batata harrah, and enjoy the tastes and flavors of the Middle East!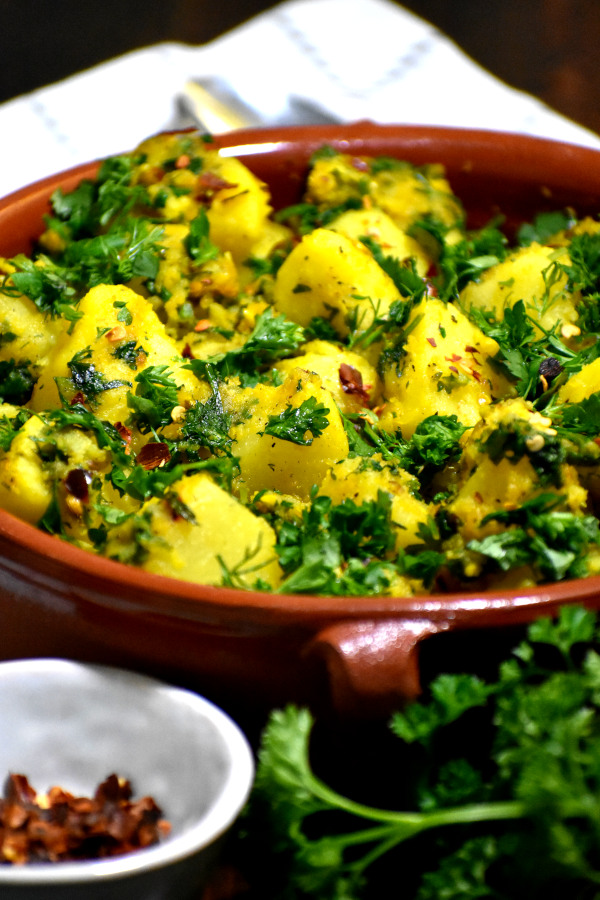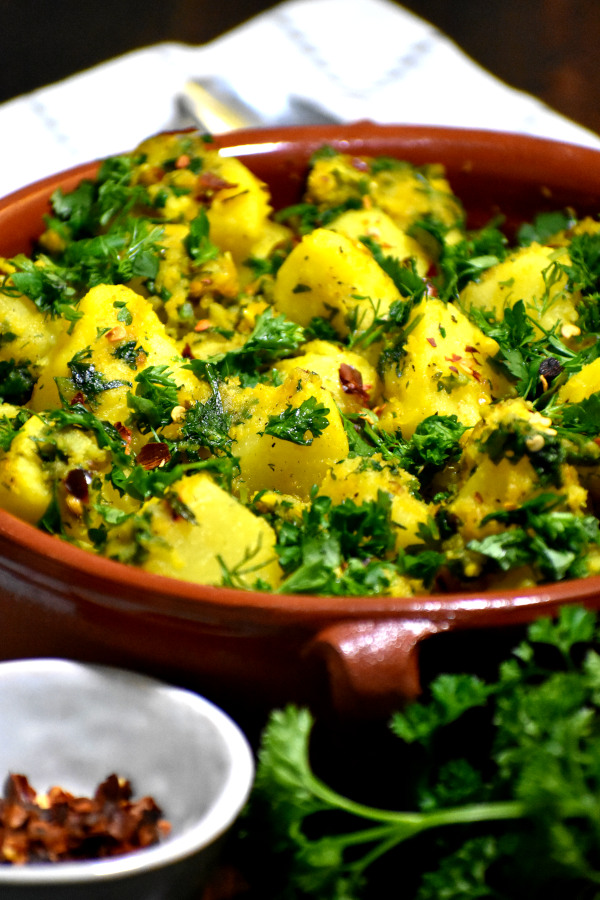 Well, we hope you have enjoyed exploring all the fun and exciting ways you can prepare potato side dishes! Whether you choose vegan or vegetarian recipes, you will be pleasantly surprised by all of the flavor and variety you can achieve with simple potatoes.