This maple tahini dressing is so creamy and delicious! The best part? It is so easy and simple to make!
While I do love oil and vinegar dressings, sometimes you just want the creamy goodness that a creamy salad dressing has to offer! Enter this tahini maple dressing!
It takes less than 5 minutes to make and stores well in the fridge so that you can whip it out to dress your salads in a flash.
If you are looking for a creamy salad dressing yet are trying to stay away from dairy, the maple tahini dressing is perfect! It is naturally dairy-free and gluten-free so you can indulge guilt-free. (That was a lot of -free right?!)
It makes the perfect topping for my Vegan Chopped Salad Recipe but it works with any salad that you have on hand!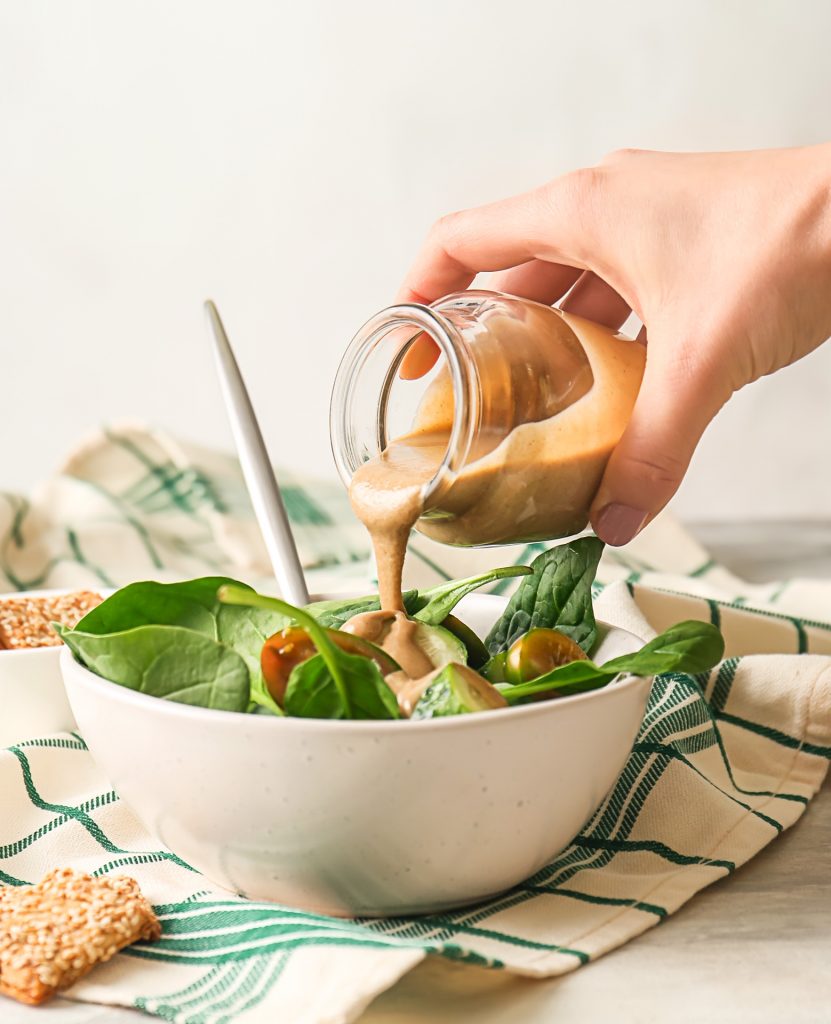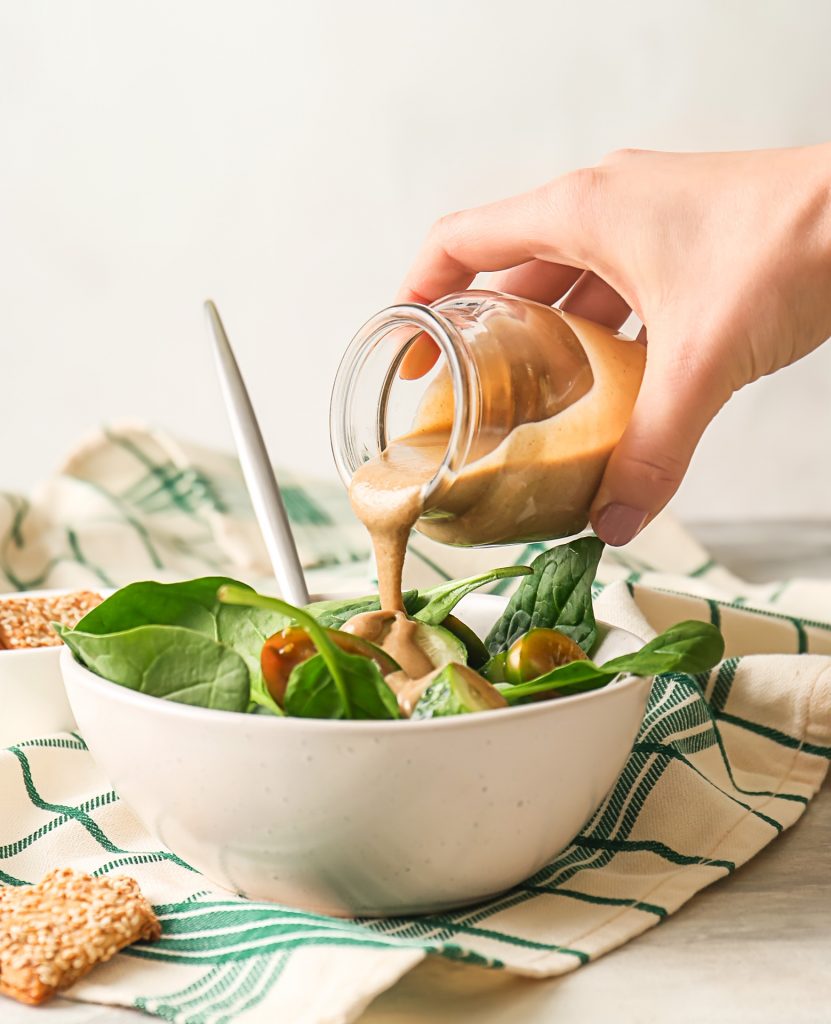 How To Make The Maple Tahini Dressing
Making the maple tahini dressing is so easy and it takes just 5 minutes or less, depending on how quickly you can gather your ingredients.
The staples of this recipe are oil, tahini, maple syrup, and lemon juice. The blend of these flavors gives the tahini maple dressing a sweet and sour flavoring that you are going to love.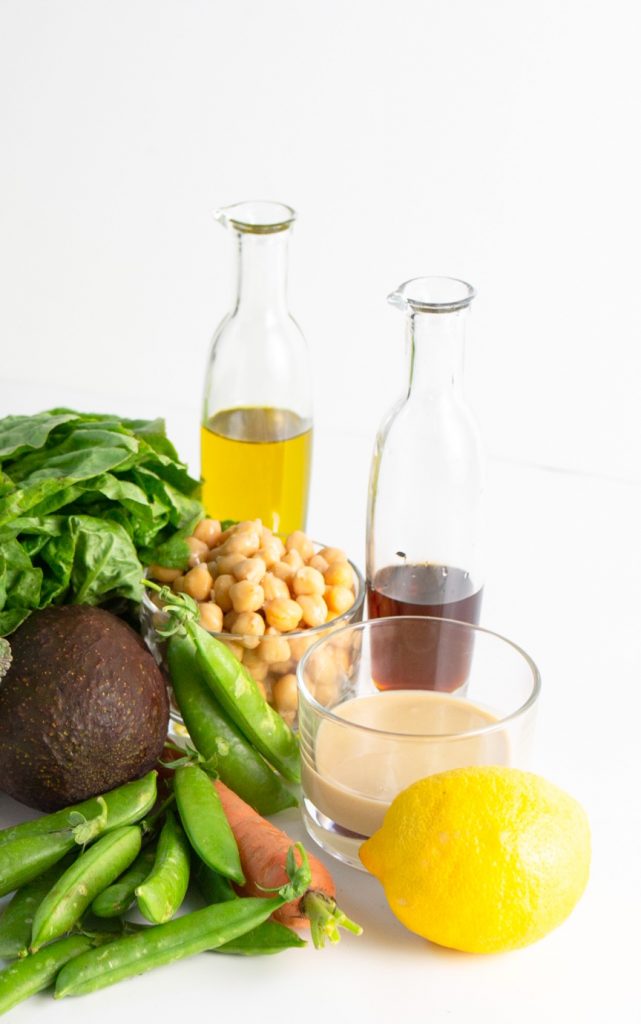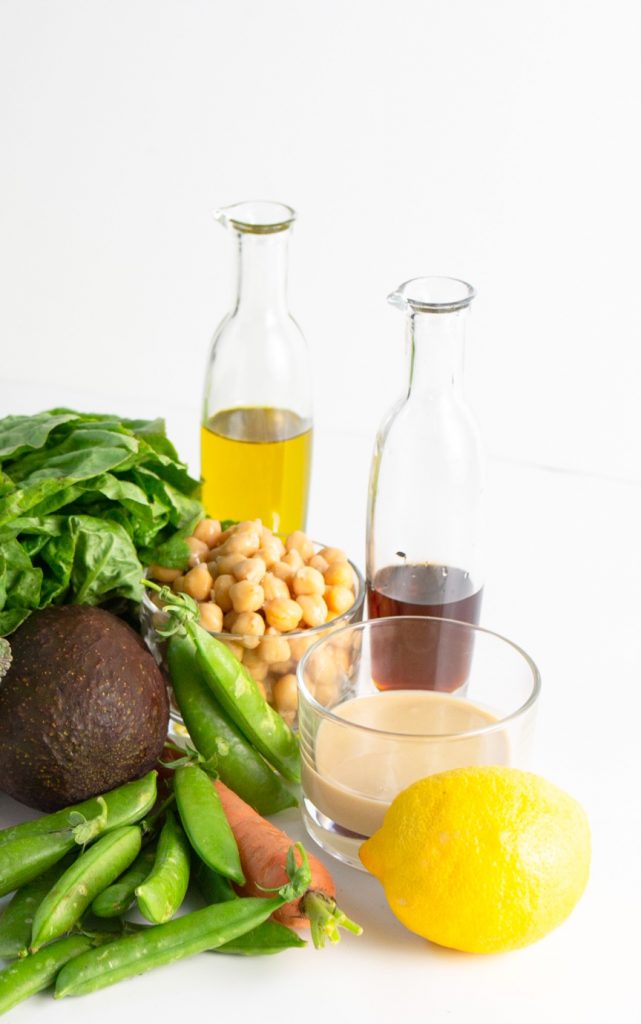 You can use whatever oil you want for this naturally vegan salad dressing. Personally, I love avocado oil, it is my go-to oil for salad dressing, but I have also made this recipe using olive oil as well.
Simply combine all of your dressing ingredients into a small bowl or mason jar and star with a small amount of maple syrup. Then add together and combine until everything is blended and mixed together.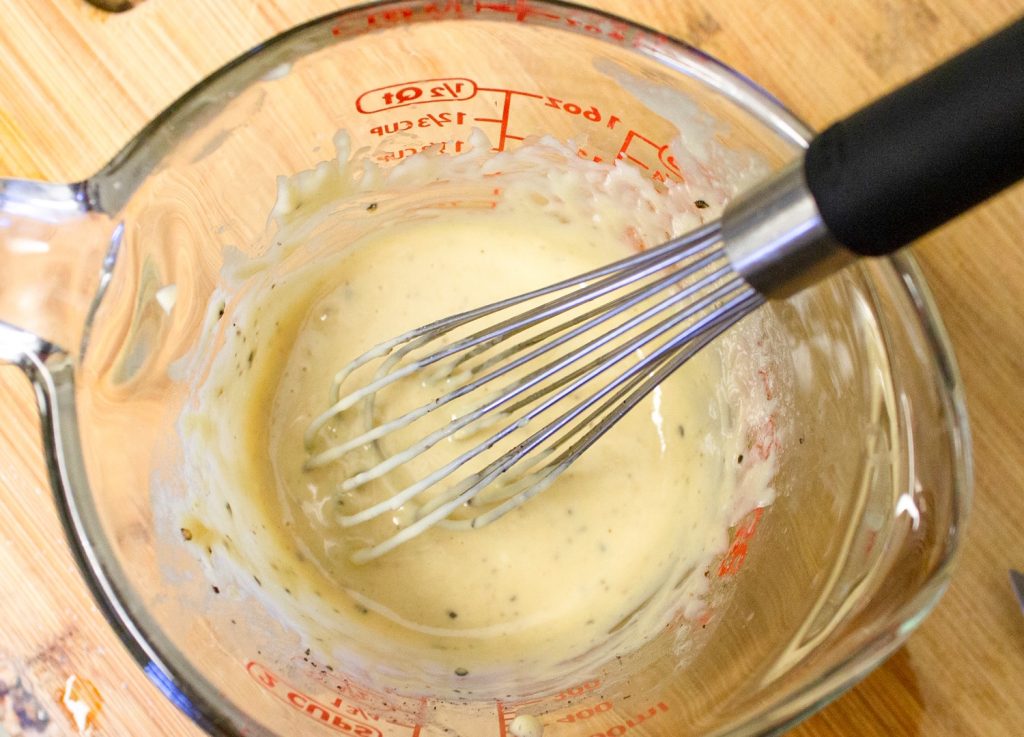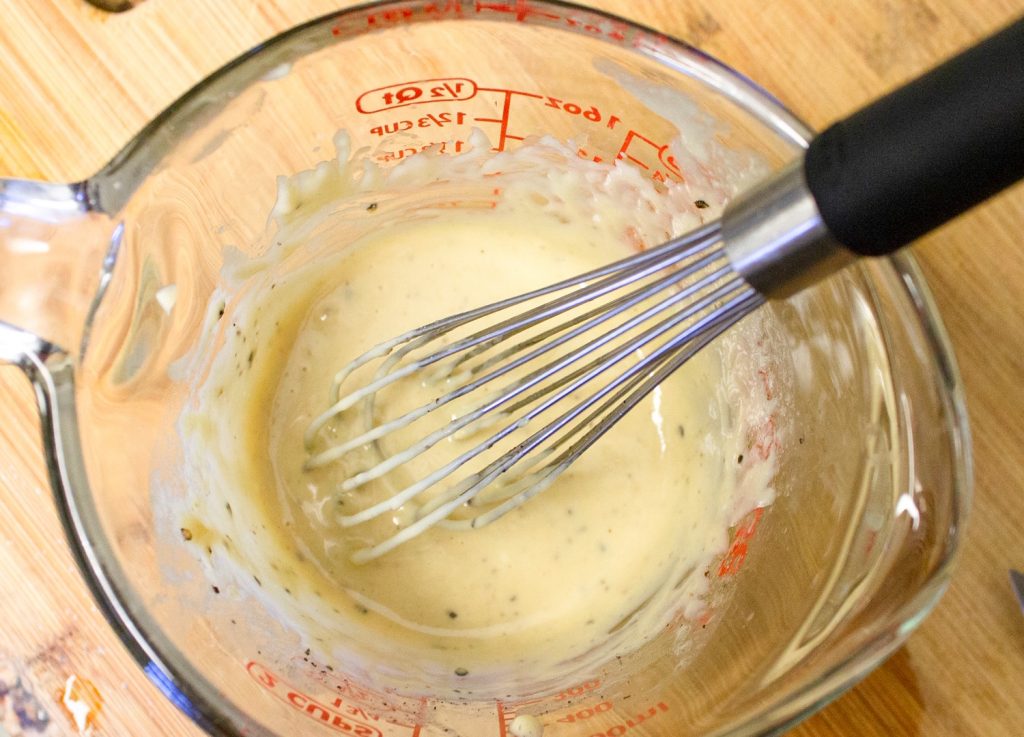 Now, to a taste test and add more maple syrup to taste.
Repeat after me: I CAN ALWAYS ADD MORE MAPLE SYRUP! I cannot take maple syrup away!
If you do accidentally add too much maple syrup, add a tiny bit more lemon juice to balance out the flavor.
If you follow this maple tahini salad dressing recipe exactly, you shouldn't have an issue with this. If you find that it is not sweet enough, add more maple syrup a little bit at a time.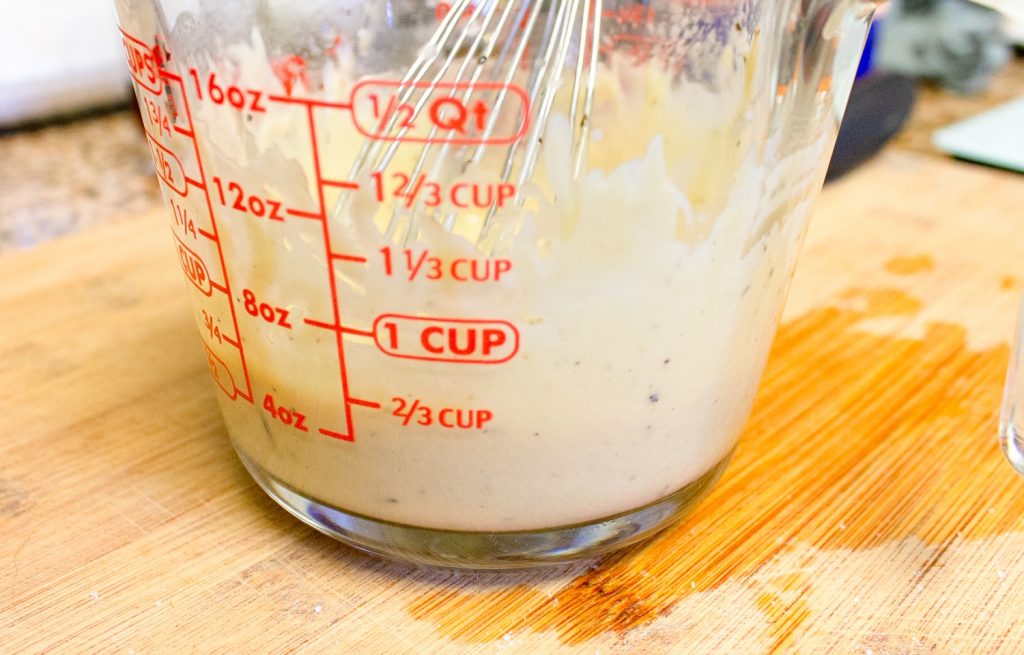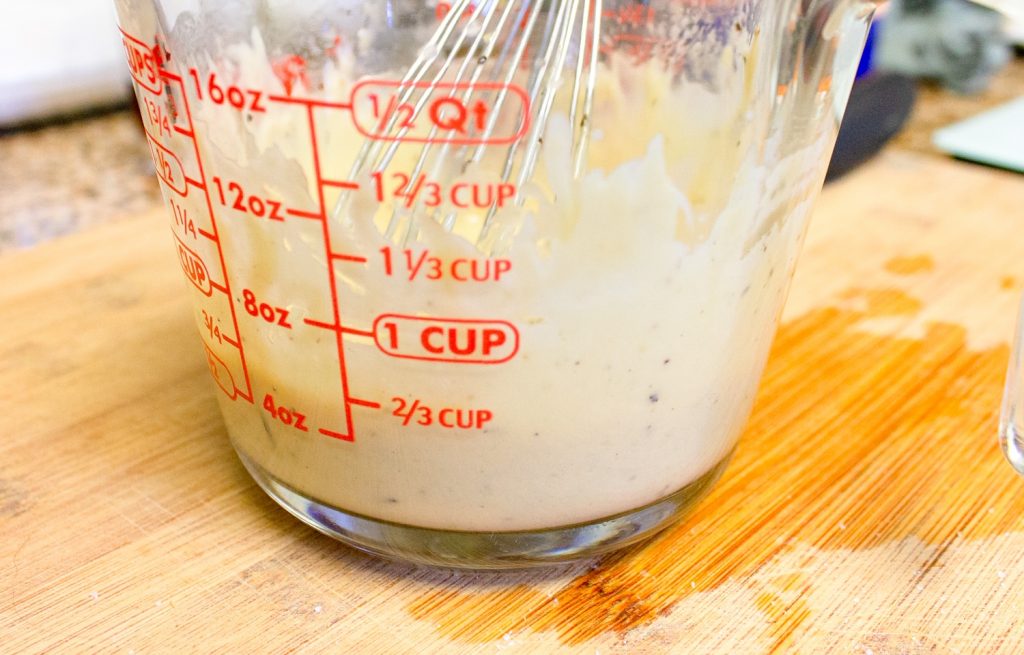 Storing The Maple Tahini Dressing
The maple tahini dressing stores very well in the fridge. I always make a larger amount and then put it in a mason jar and store it in the fridge until I am ready.
What can I say, I am lazy and sometimes I don't feel like making dressing every time! This gives you an easy way to eat creamy dressing guilt-free.
You can double or even triple this recipe so that you have enough for later! I wouldn't keep this dressing in your fridge longer than 3-5 days in case it starts to congeal!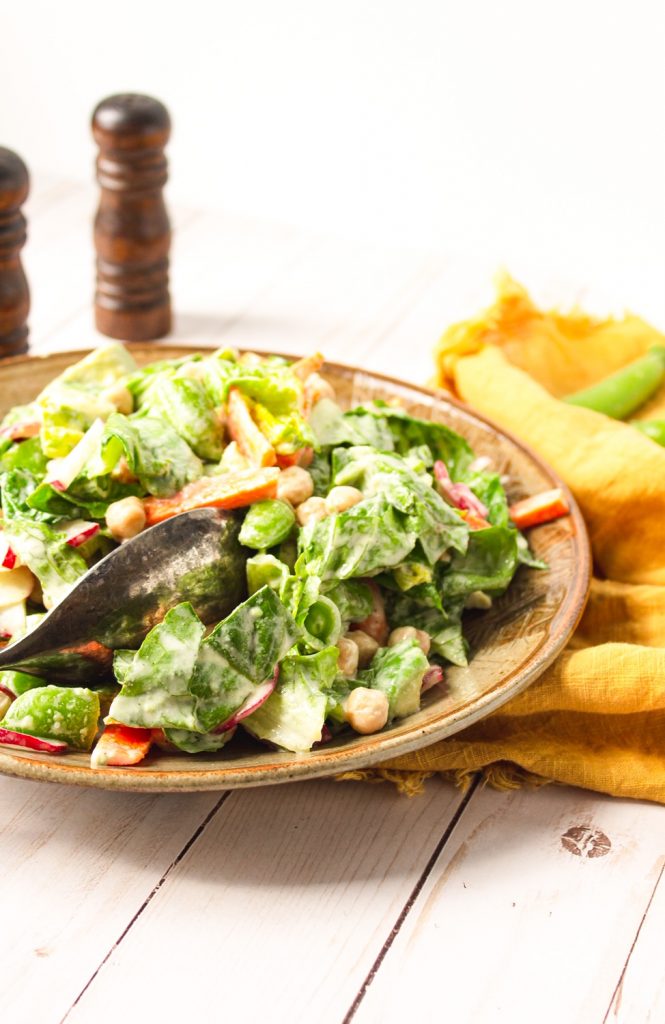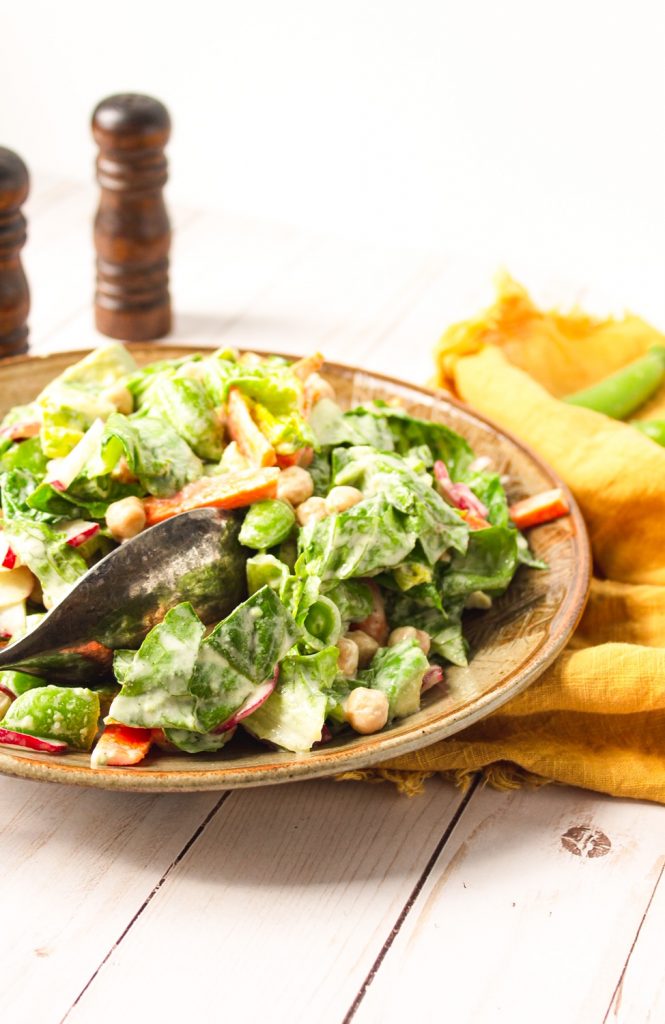 What Else Can You Eat With Tahini Maple Dressing?
There are so many things that you can eat with the tahini maple dressing other than just salads! While salads are delicious, there are a variety of options to add interest to your dinners or lunches!
You can roast vegetables and drizzle them with the dressing. I recommend keeping the dressing at room temperature before drizziling.
You can eat it as a side with stir fry, kind of like an interesting take on the popular Yum Yum Sauce you find at hibachi grills.
You can eat it in a grain bowl or a Buddha Bowl if you are looking to spice things up and add a unique flavor!
The options are literally endless! Comment below if you do anything fun with the maple tahini dressing!
Yield: 2 Servings
Easy Maple Tahini Dressing Recipe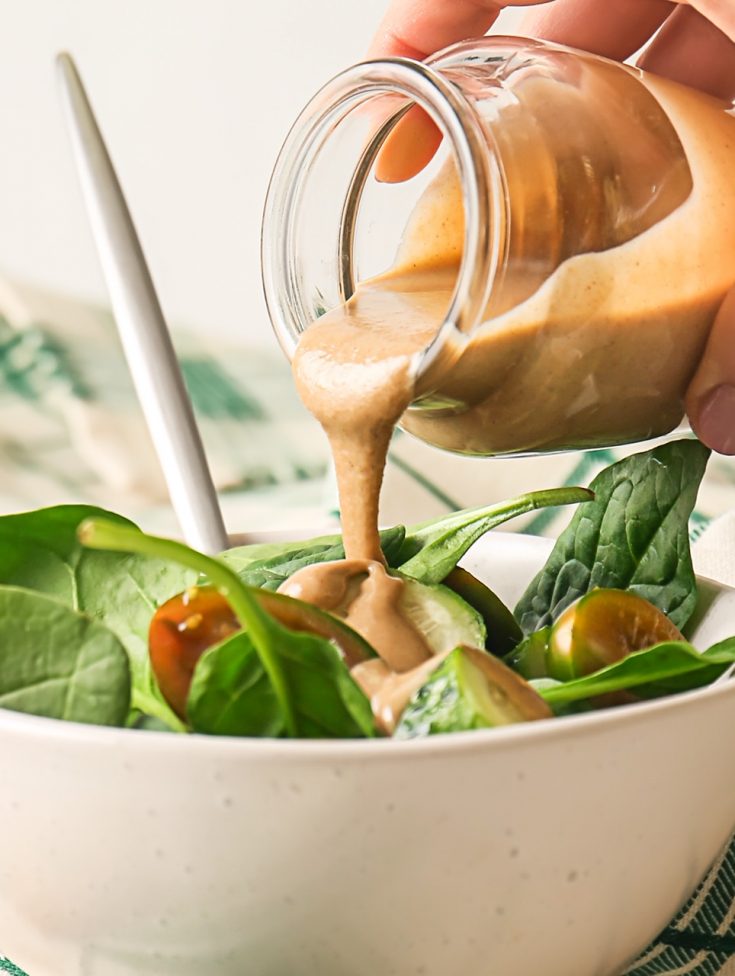 This maple tahini dressing is creamy and delicious! It is naturally vegan and gluten-free but that doesn't sacrifice the flavor. It stores well and is easy to make so you can make a big batch and eat it throughout the week!
Ingredients
2 tbsp tahini
1 tbsp maple syrup (to taste!)
2 tbsp lemon juice
½ tsp 3g salt
½ tsp 1g ground pepper
1 tbsp 15ml oil of your choice (I like avocado or olive oil)
Instructions
Combine all maple tahini dressing ingredients in a small bowl or mason jar.
Start with a small amount of maple syrup and stir until everything is blended.
Taste the dressing and add maple syrup as needed. Be careful not to oversweeten!
Notes
The tahini maple dressing can be stores in the fridge for 3-5 days!