This lavender simple syrup recipe is so easy and quick, it will be done before you know it. Because after all, simple syrup literally has the word "simple" in it, so it makes sense!
This lavender simple syrup reminds me of Oregon, one of my favorite states! I always get Lavender Lemonade when I am there, so this is my ode to the flavors of lavender fields everywhere!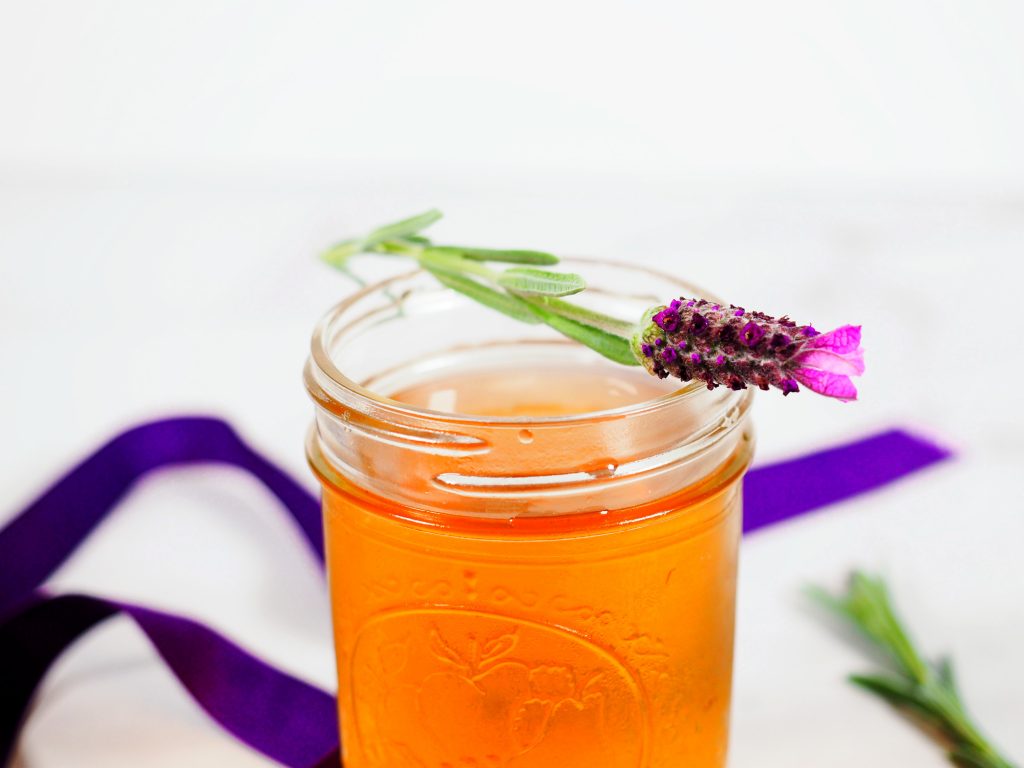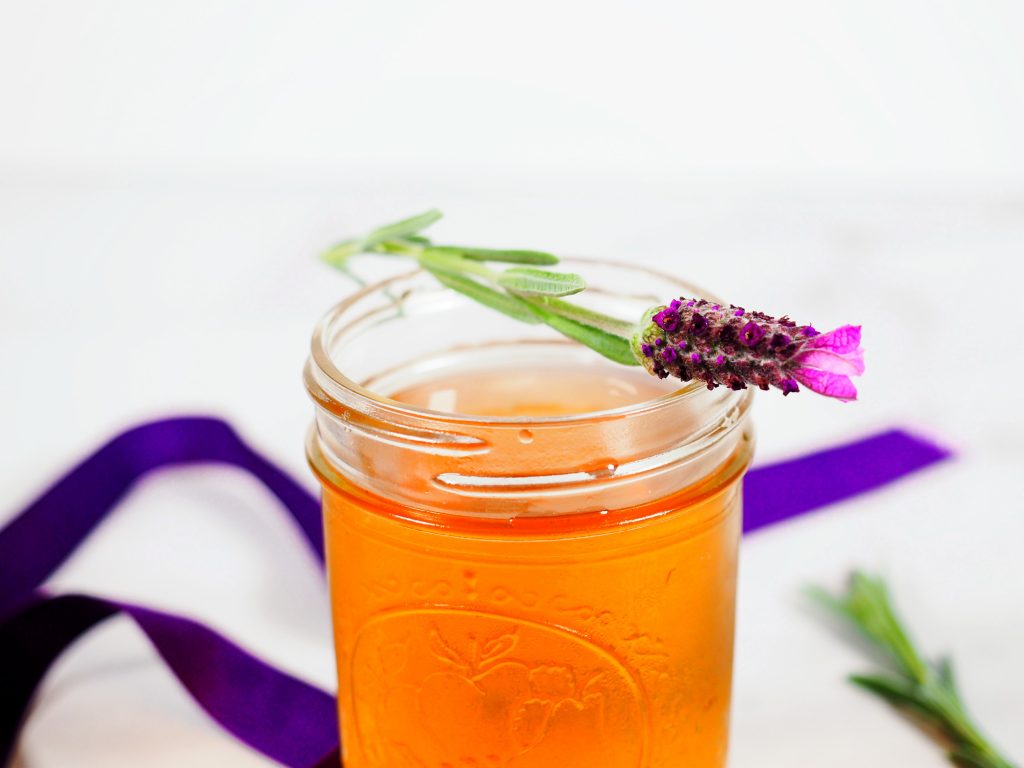 Lavender simple syrup makes a great base for everything from unique cocktails to lavender lemonade. It is kid-friendly, vegan, and very easy to make!
Many recipes with lavender use lavender bought online and that is perfectly okay! If you don't have lavender in your backyard, you can buy it from Amazon! This European Lavender is a great choice for cooking! Personally, I snip off some leaves from the lavender plant I have outside, but buying it online works well too!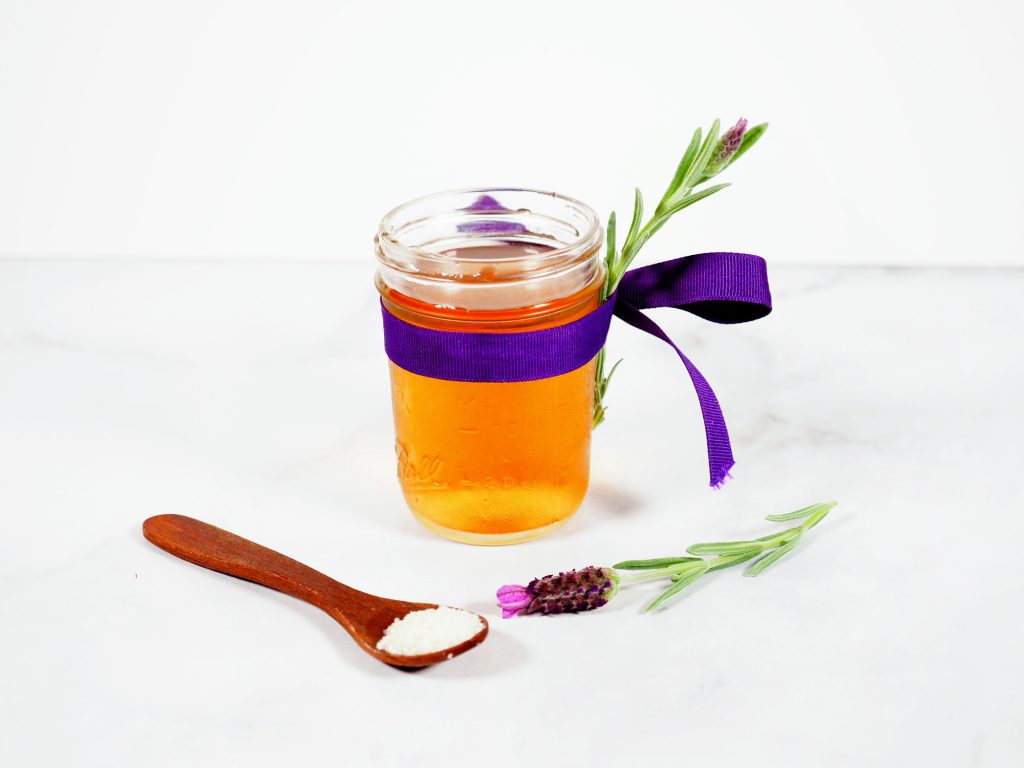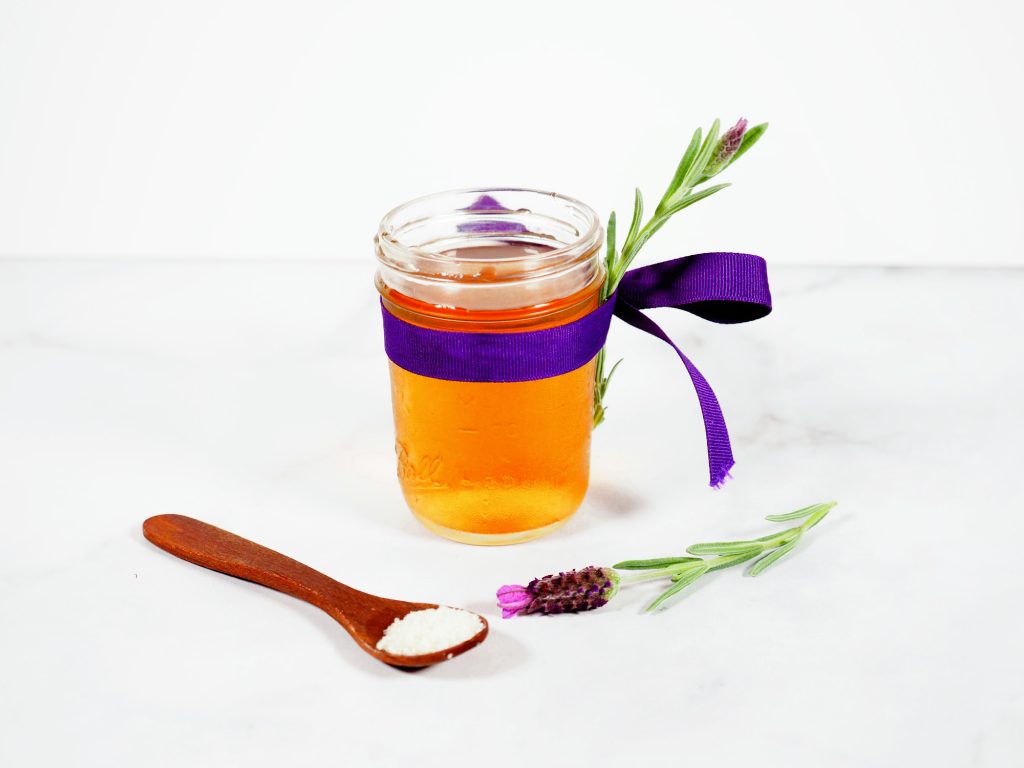 What Is Lavender Simple Syrup?
In case you aren't a huge drinker, a simple syrup is basically sugar water boiled over the stove with the flavoring of your choice in it. Many people think simple syrup is something only bartenders use or something they have to buy from a specialty store, but it is so easy or simple (get it?!) to make your own!
You simply combine sugar, water, and the flavoring, in this case lavender, and cook down over the stove until combined.
Simple syrup has many uses in addition to flavoring drinks. You can also use it for baking or cooking to add flavor to your recipes. But the most popular use for it is to sweeten and add an interesting taste to drinks!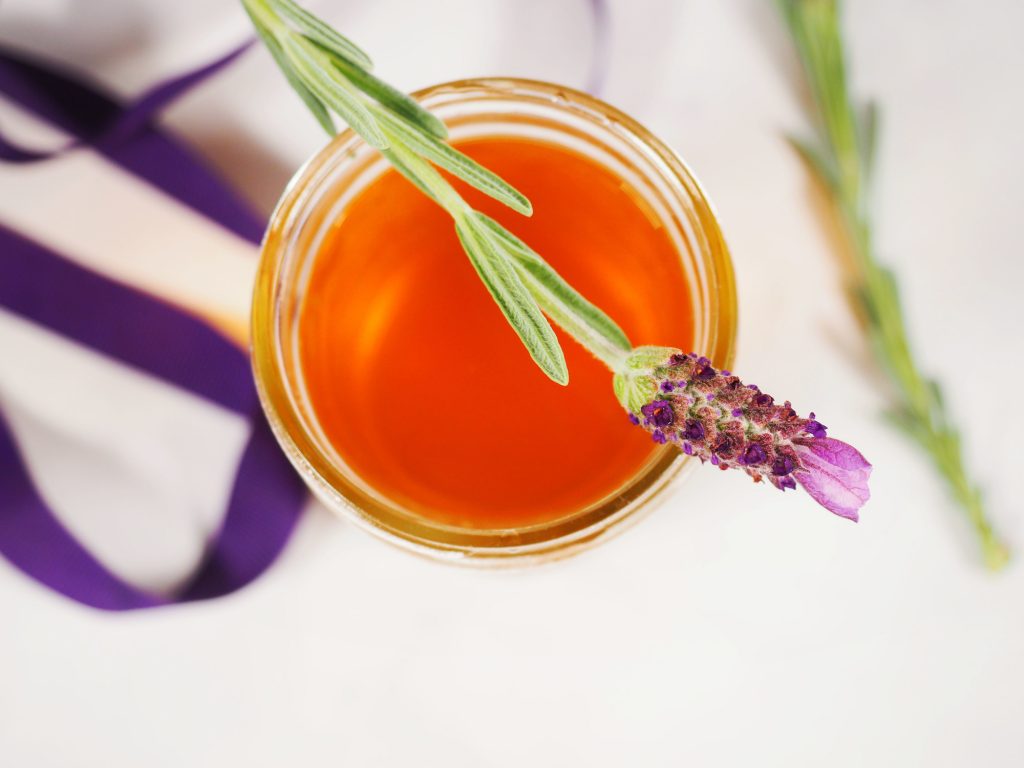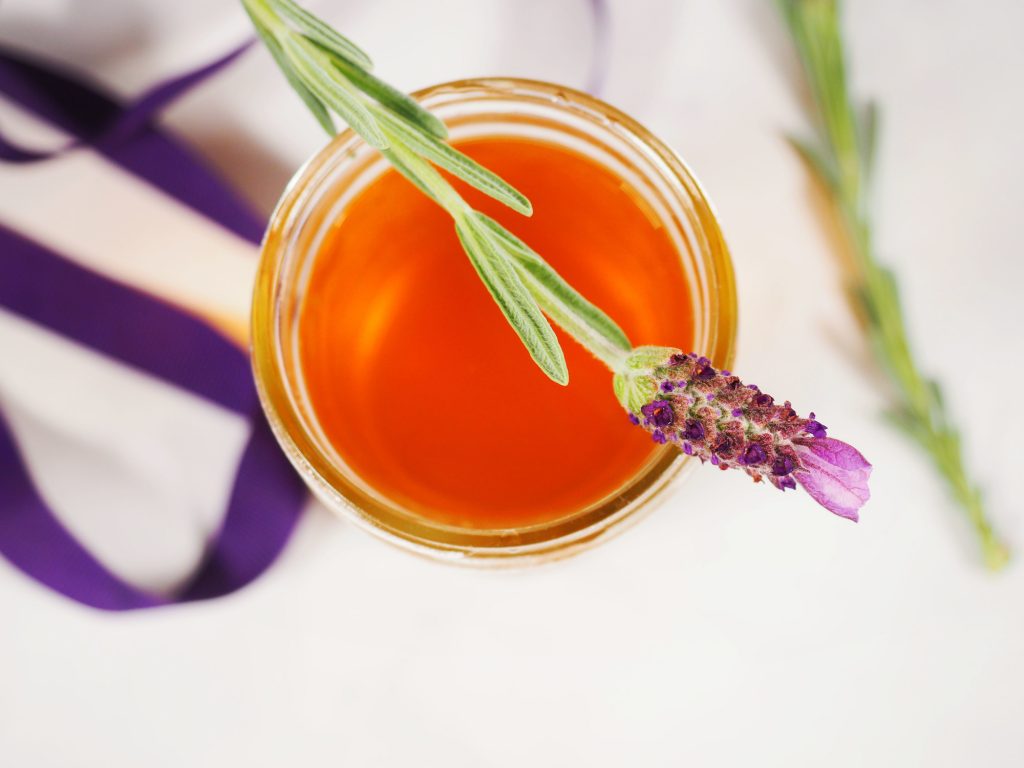 Lavender Simple Syrup Ratio
Yes, there are specific rations you need to take into consideration when making your lavender simple syrup. The ratio of sugar to water will decide how thick your simple syrup recipe turns out to be. Different thicknesses will result in different types of lavender syrup.
Personally, I try to stay away from a TON of sugar, so I generally go for a thinner simple syrup with less sugar and more water and flavor. I do it for health reasons, but you can always modify this lavender simple syrup recipe depending on your taste and if you want more or less sugar and thickness.
Thin Simple Syrup. If you want your lavender simple syrup to be thin, use 3 parts water to 1 part sugar. I have tried this before and it is a very mild flavor. You can add more sugar if you find out that you aren't a fan of the thin nature of the syrup.
Medium Simple Syrup. For medium simple syrup, I typically do 2 parts water 1 part sugar. This is still a thinner nature but it is much sweeter than a thin simple syrup. Once again, if you feel that this is too thin for you, you can always add more sugar in gradual steps. This is my go-to when making lavender simple syrup.
Thick Simple Syrup. If you want a syrup to be very thick like maple syrup, this is what you are going to want to go for. Thick simple syrups are generally made with 1 part water 1 part sugar or even 1 part water 2 parts sugar.
Depending on the type of lavender simple syrup thickness you choose will depend on how much flavoring you will want to put in your drink!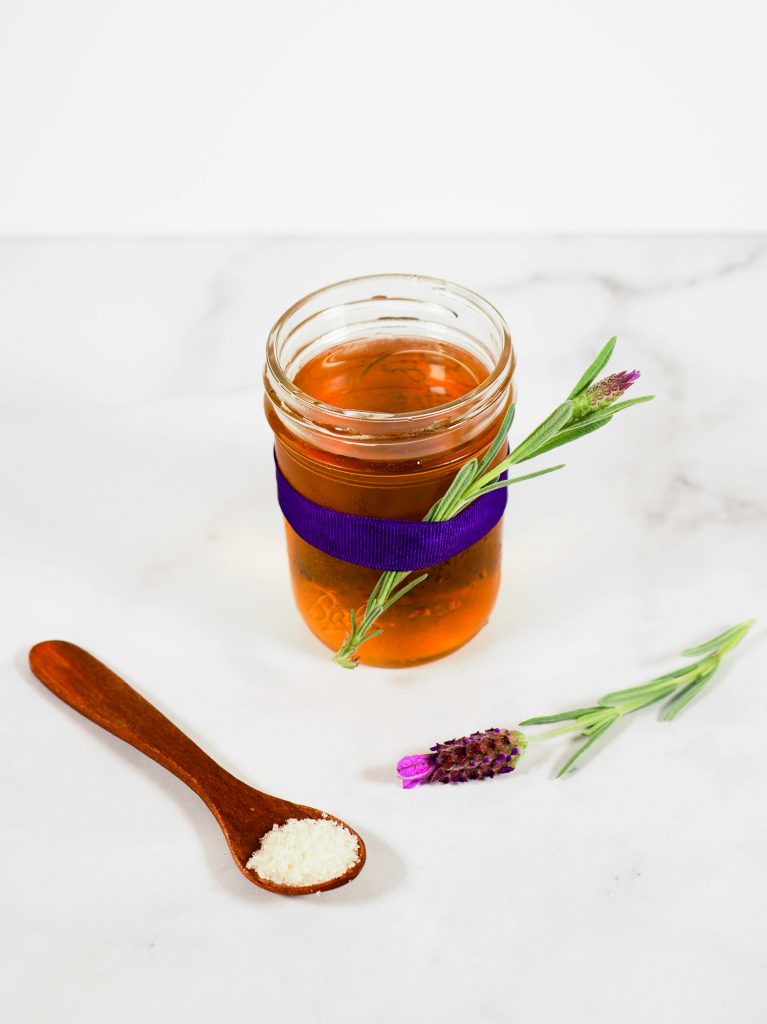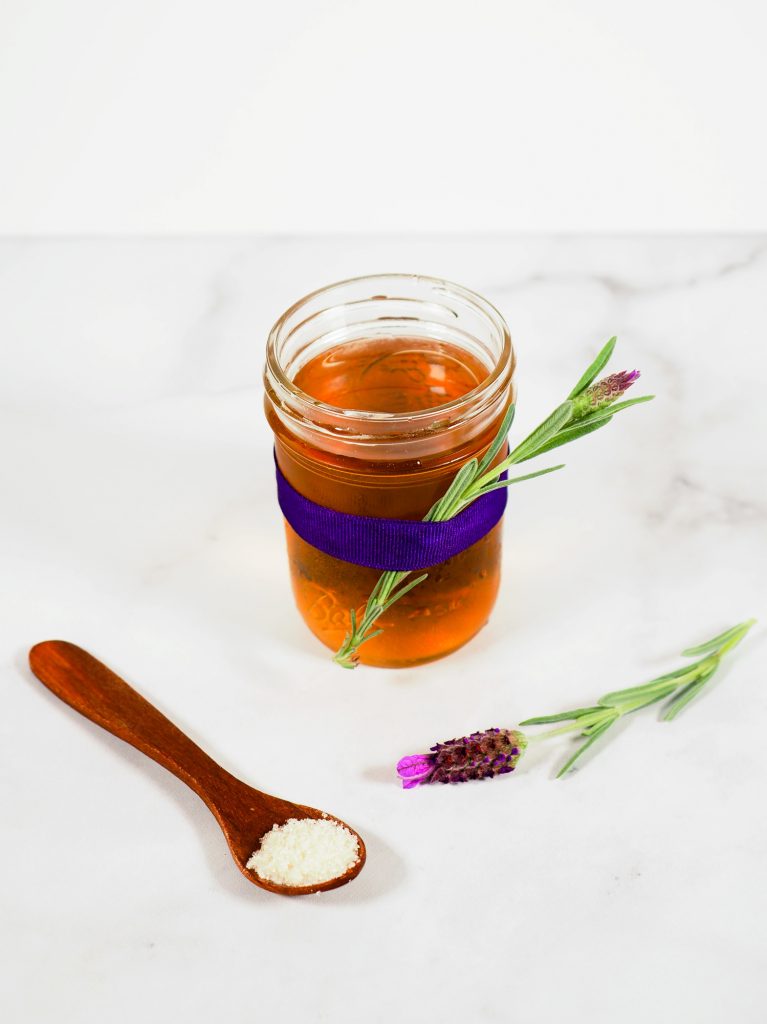 Where To Find Your Lavender
I get my lavender from a plant in my back yard! If you have access to a lavender plant, by all means go ahead and use that! Many people recommend only using "cooking lavender" but I have used all kinds of lavender with no issues.
If you feel more comfortable, there are many types of lavender you can buy online for cooking with. When you buy online or from a store, you will only be buying the lavender buds, not the whole stalk.
When making lavender simple syrup, I use the entire stalk, about 6 inches long, including the flower or top. The lavender flowers are the most potent and flavorful part of the entire plant, so using a higher concentration of them will result in a stronger flavor.
Either way, you will be boiling the lavender which will help rid it of any toxins that may be on it!
When making lavender simple syrup, remember that it will NOT be purple, like the commercial kind. That kind has dyes in it so that it looks purple so that your mind associates it with lavender.
Lavender simple syrup is usually always varying in color from light cream to darker brown, depending on the type of sugar you use! Don't worry, you are doing it correctly!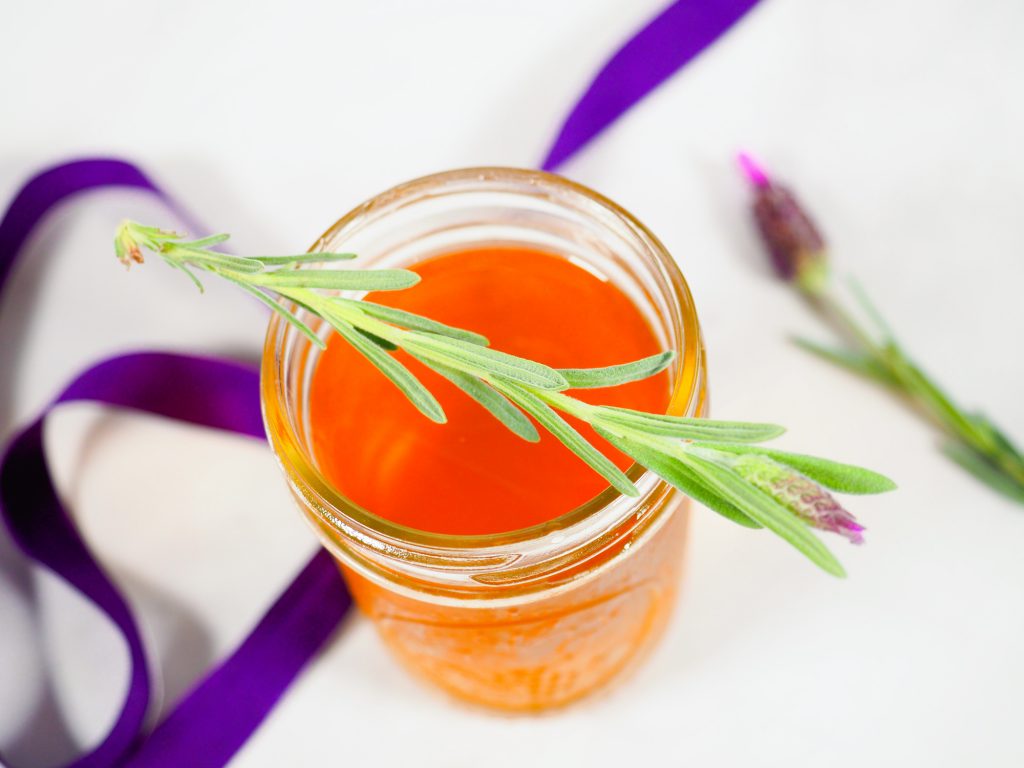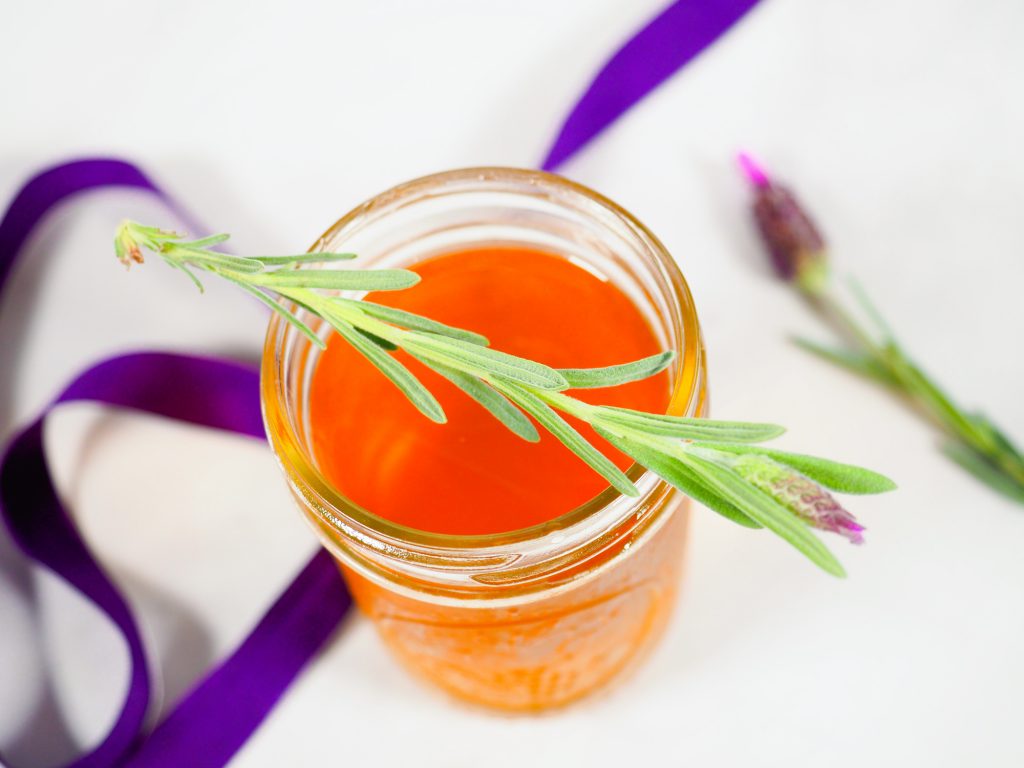 Easy Lavender Simple Syrup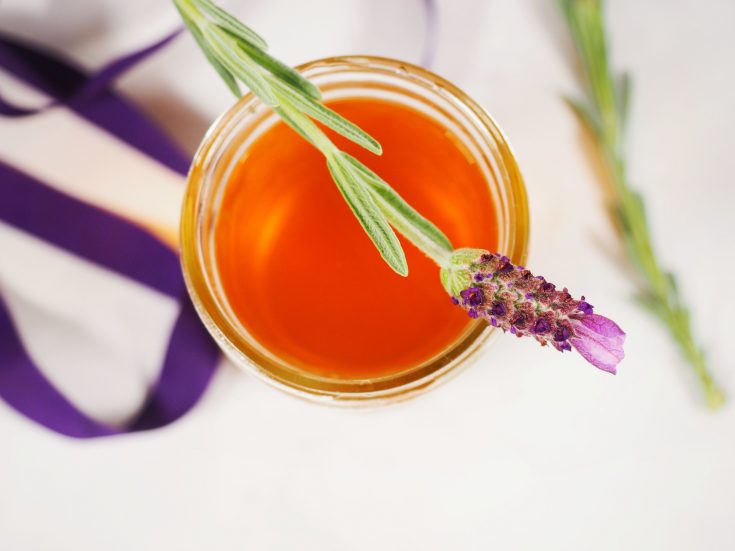 This lavender simple syrup is easy to make and perfect for flavoring cocktails, drinks, lemonade, dessert and more. You can use fresh or dried lavender and you can easily modify depending on your preference for sugar content! The lavender simple syrup recipe is lower on sugar as-is so modify to taste.
Additional Time
30 minutes
Total Time
1 hour
5 minutes
Ingredients
2 Cups Water
1 Cup Sugar [white or brown]
2 Tablespoons Dried Lavender OR 6 Fresh Lavender Flowers Including Stems
Instructions
Add sugar, water, and lavender to a small saucepan and stir until the sugar is dissolved.
Bring pot to a boil and then reduce heat to low. Simmer on low for 30 minutes.
Remove pot from heat and let flavors blend for an additional 30 minutes while liquid cools.
Once cooled, strain lavender from liquid and store contents in the refrigerator.
Notes
Feel free to add more or less lavender and sugar to taste!
For a stronger taste, add 2 cups sugar to 1 cup water and use 10 fresh flowers or 3 tablespoons of dried lavender!