This lavender lemonade recipe is so refreshing and simple to make! If you have never had lavender lemonade before, you are in for a real treat! For me, it is a staple of the Pacific Northwest because I always get it in Oregon, but now I am going to show you how to make it right in your own kitchen!
This recipe uses fresh ingredients and my Easy Lavender Simple Syrup which you can make with just 3 ingredients! It takes a little time to boil down, but it is quite simple to make, I promise!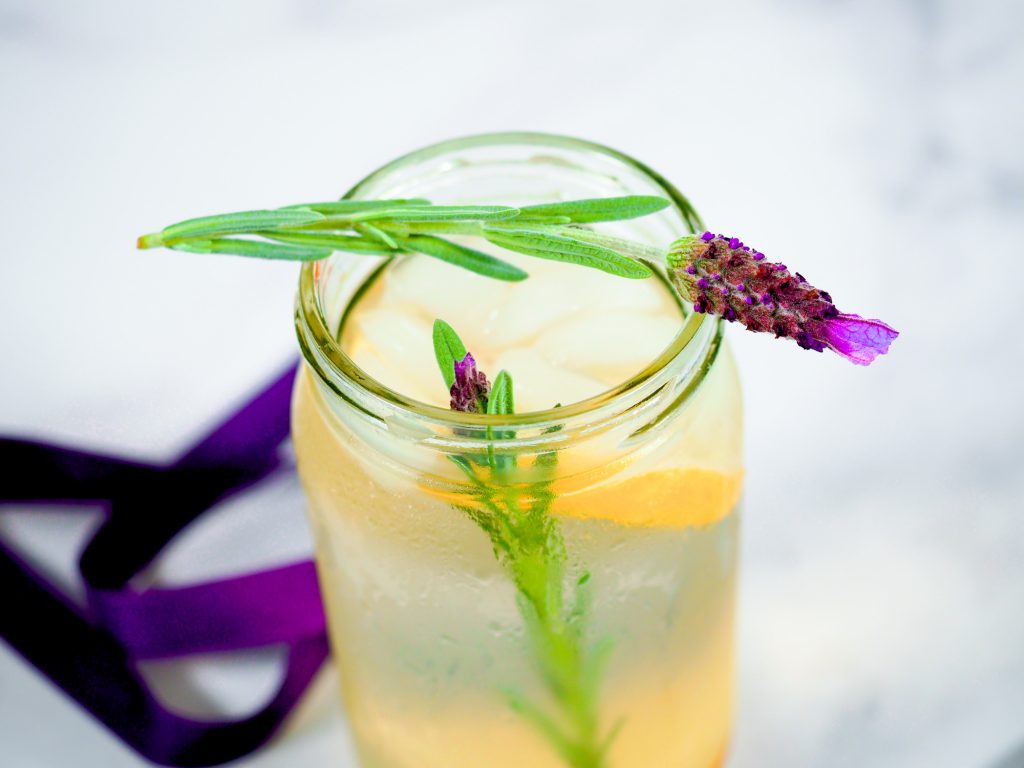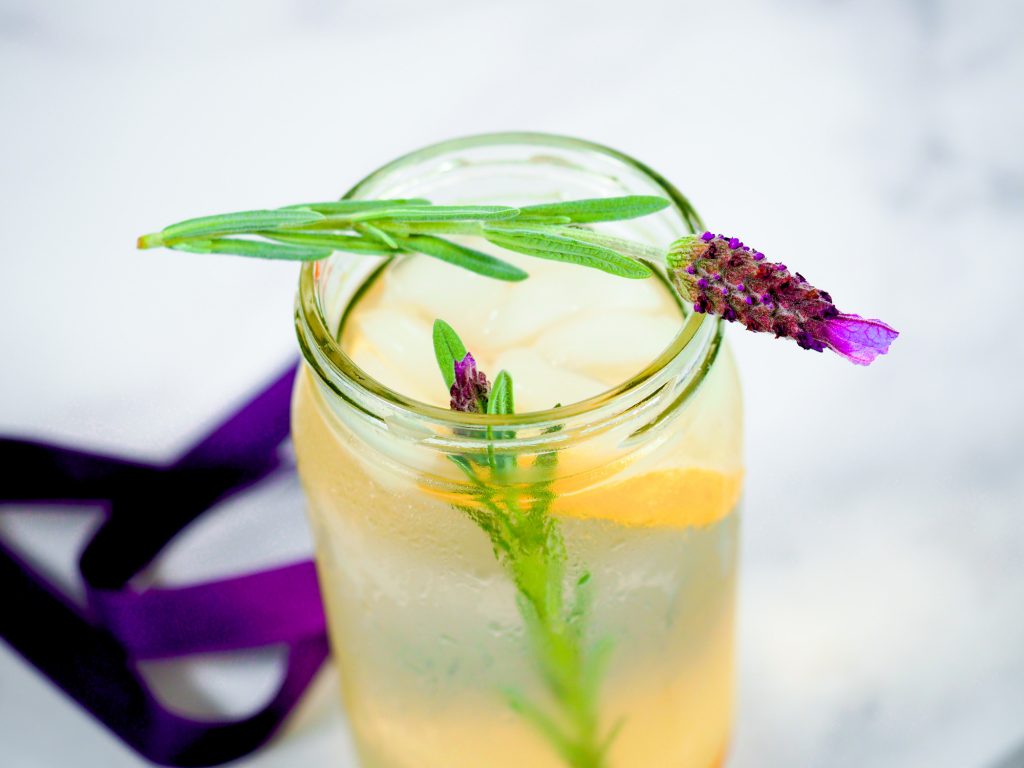 You can modify this recipe to make lavender lemonade for yourself or for a crowd, depending on your needs! Simply add more lemons and lavender syrup for more, or follow my recipe below of a personalized version!
This lavender lemonade recipe is kid-friendly, but if you are feeling frisky, you can go ahead and add a shot of your favorite alcohol to spice things up a little bit! I recommend a splash of vodka because the taste of the liquor doesn't take away from the taste of the lemonade!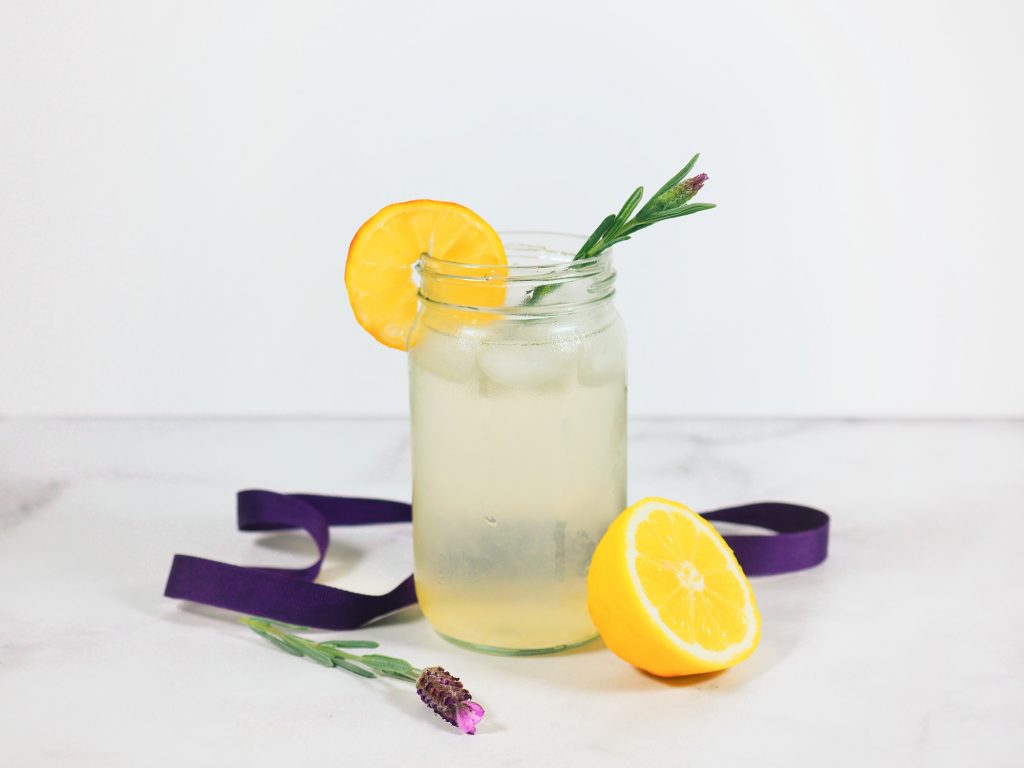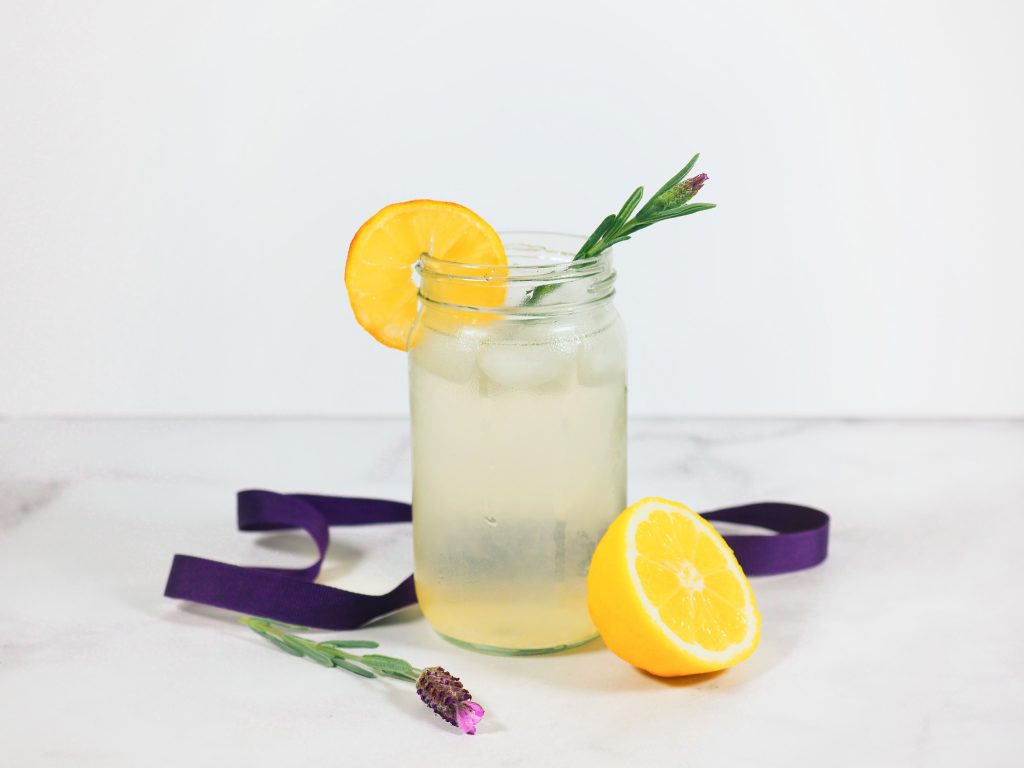 What Is Simple Syrup?
This recipe for lavender lemonade does use simple syrup. Simple syrup is basically a sugar/water/flavor combination which adds to the taste of a drink. It is popularly used by bartenders or baristas when mixing beverages.
My Easy Lavender Simple Syrup Recipe shows you how to create the simple syrup used in the lavender lemonade. I know that seeing two recipes together may sound time consuming, but I promise that this is an easy and necessary step for achieving the proper lavender flavor in your lemonade.
The best part about simple syrup is that you can customize the strength of the flavor and sugar content. I show you exactly how to do that in this post. I have included information in the lavender lemonade recipe below, but the article above goes more in-depth.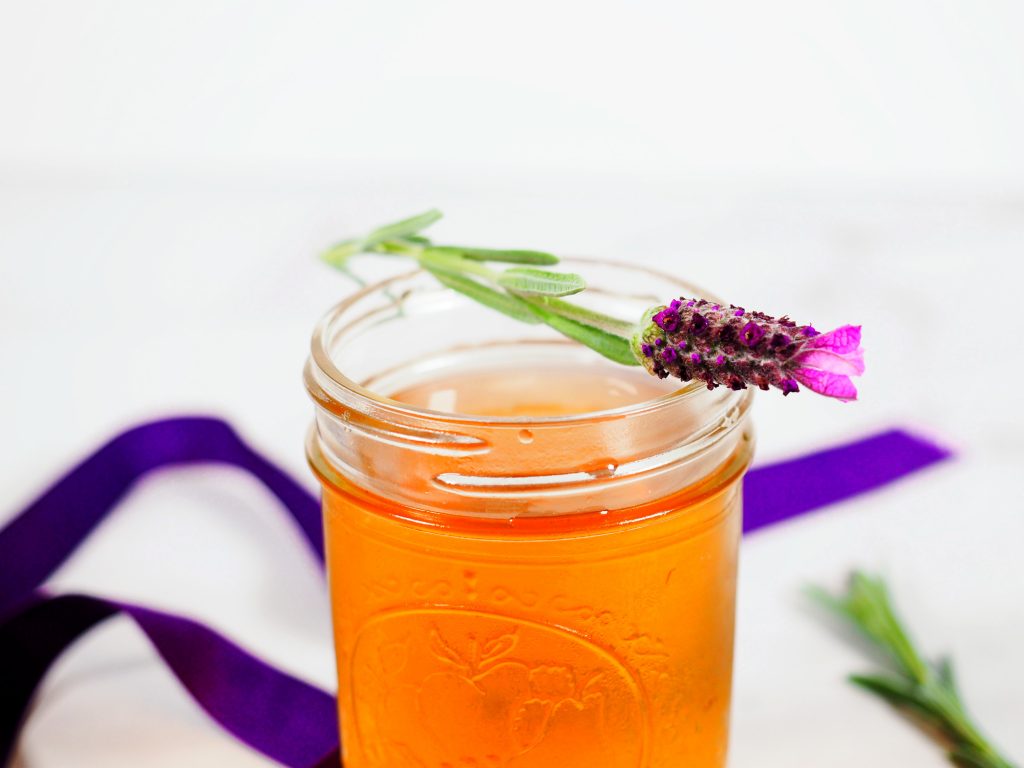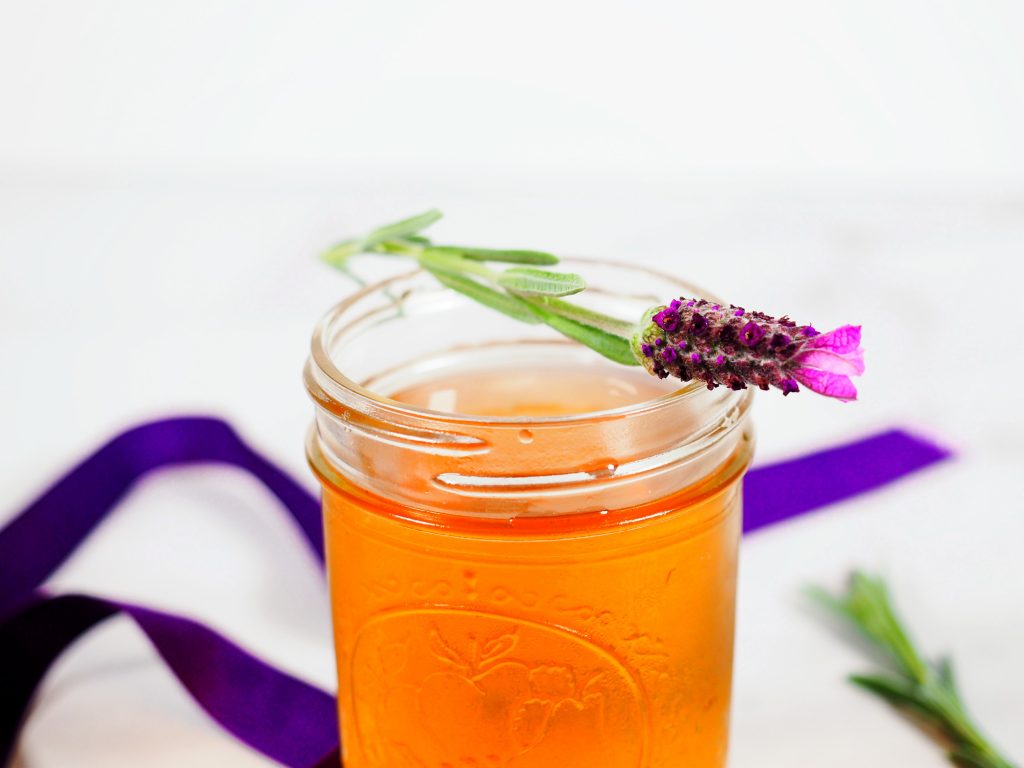 Where To Buy Your Lavender For The Lemonade
I get my lavender for the lemonade from a plant in the back yard! If you have access to a lavender plant, by all means use some of that! Many people recommend to only use cooking lavender when making lavender lemonade, but I have made it using a variety of fresh plants and flowers and it has been wonderful!
It is completely up to you, depending on your tastes. You will boil the lavender down and the boiling process will help kill bacteria that may have been on the plant from outside.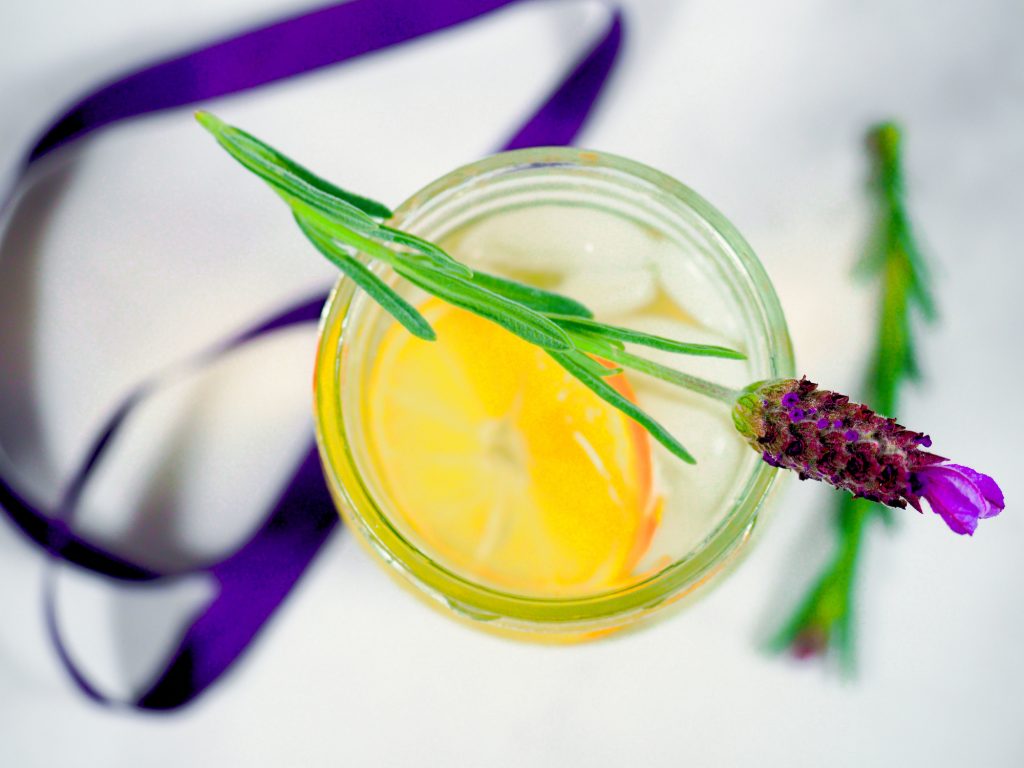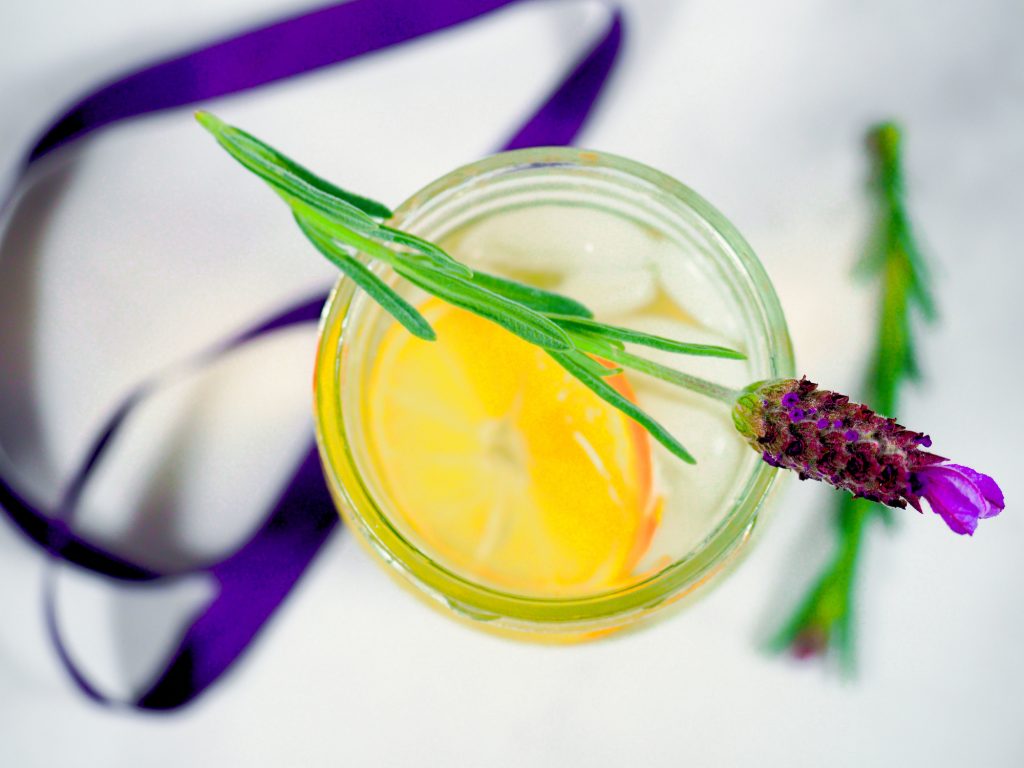 If you feel more comfortable, there are many types of lavender you can buy online for cooking with. When you buy online or from a store, you will only be buying the lavender buds, not the whole stalk.
When making my lavender lemonade, I do use about 6 inches of the entire stalk, including the flower or top. The lavender flowers are the most potent part of the plant so this is why those are the only included part when you buy online.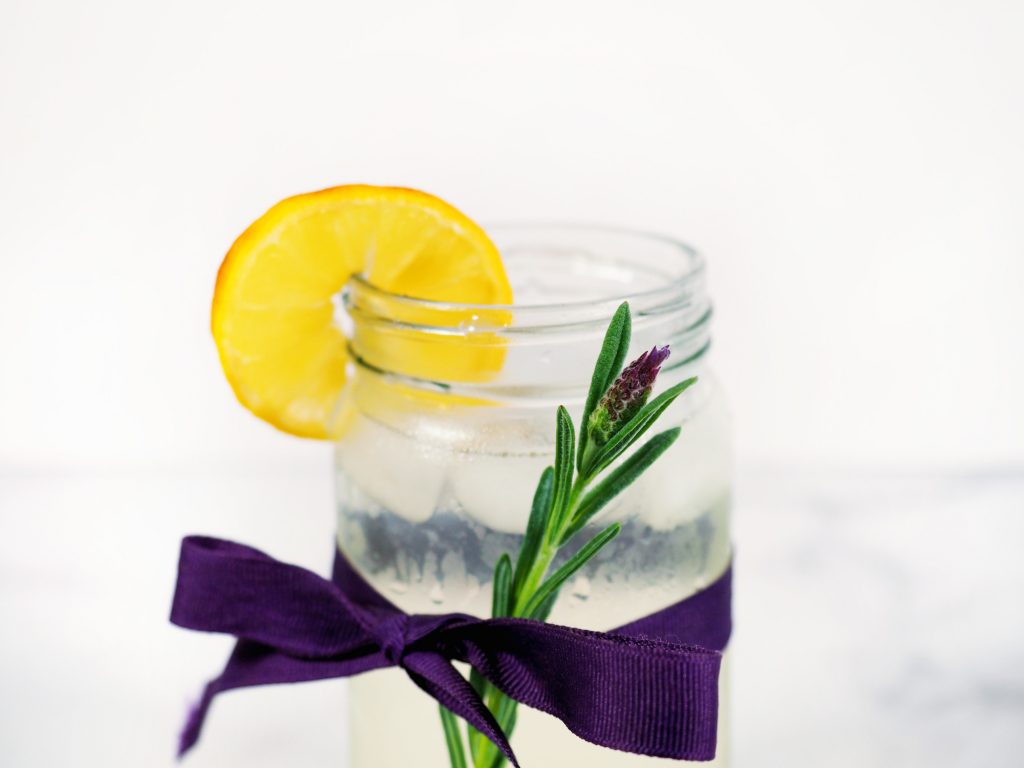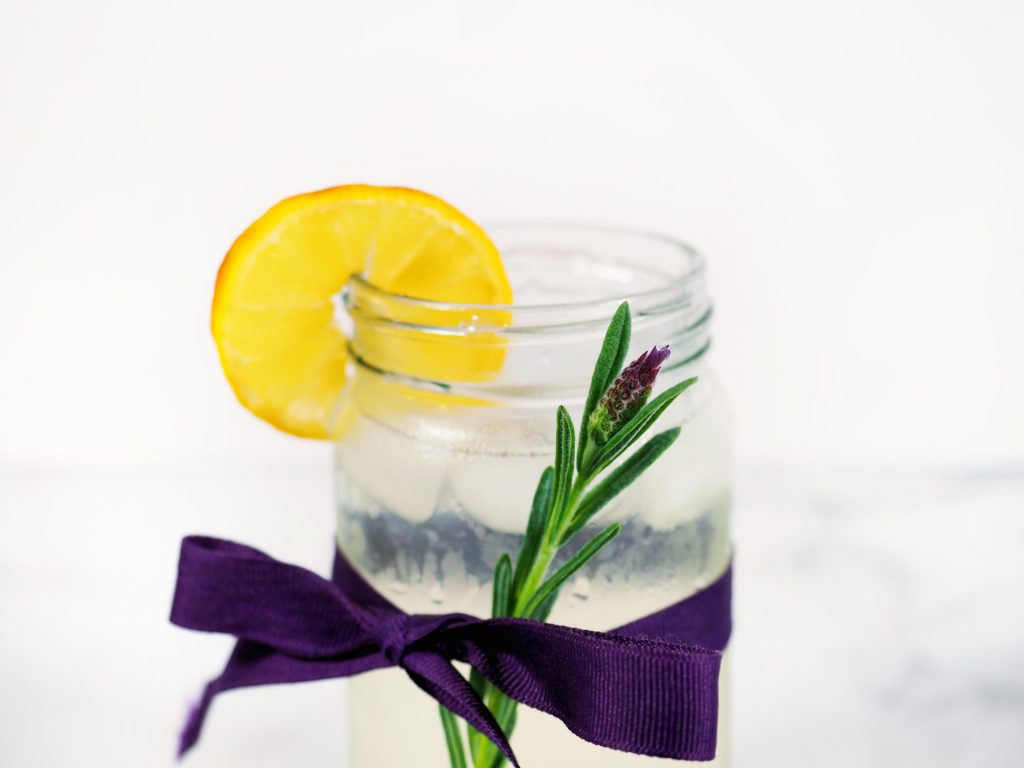 How To Make Lavender Lemonade
Step 1 of making lavender lemonade is to first Make Lavender Simple Syrup. This is a quick and easy step that makes all of the difference! In this step, you will be combining the sugar, water, and lavender and boiling it down until the flavors infuse.
Once it is complete, you will strain the simple syrup mixture to remove the liquid from the remaining pieces of lavender.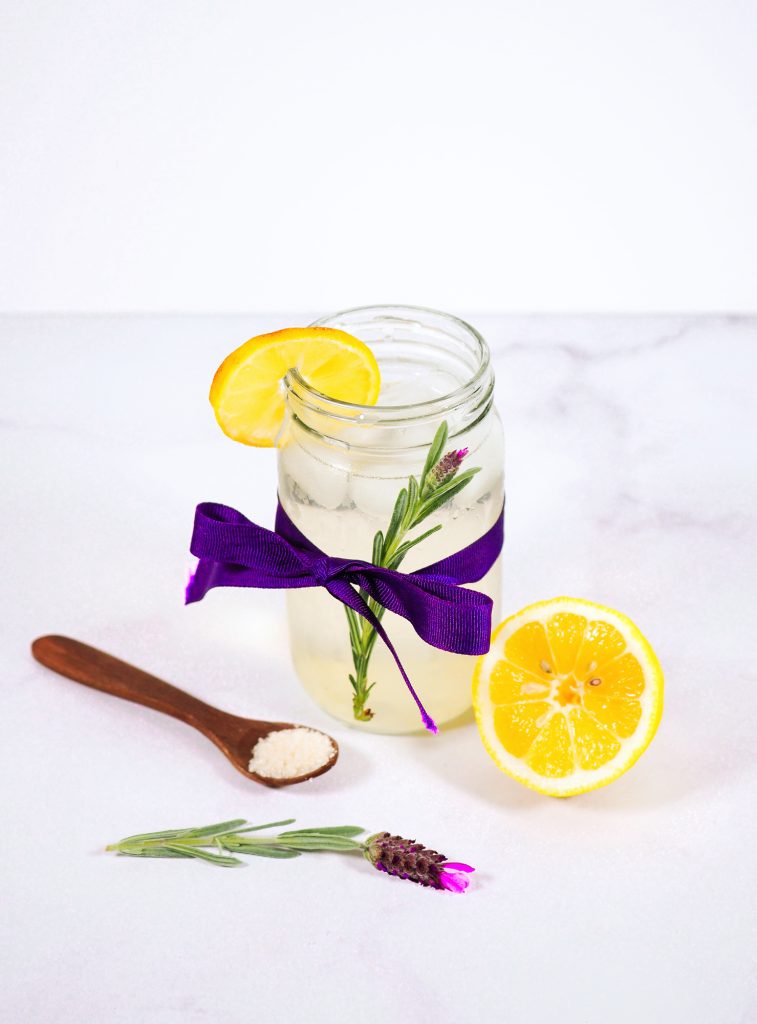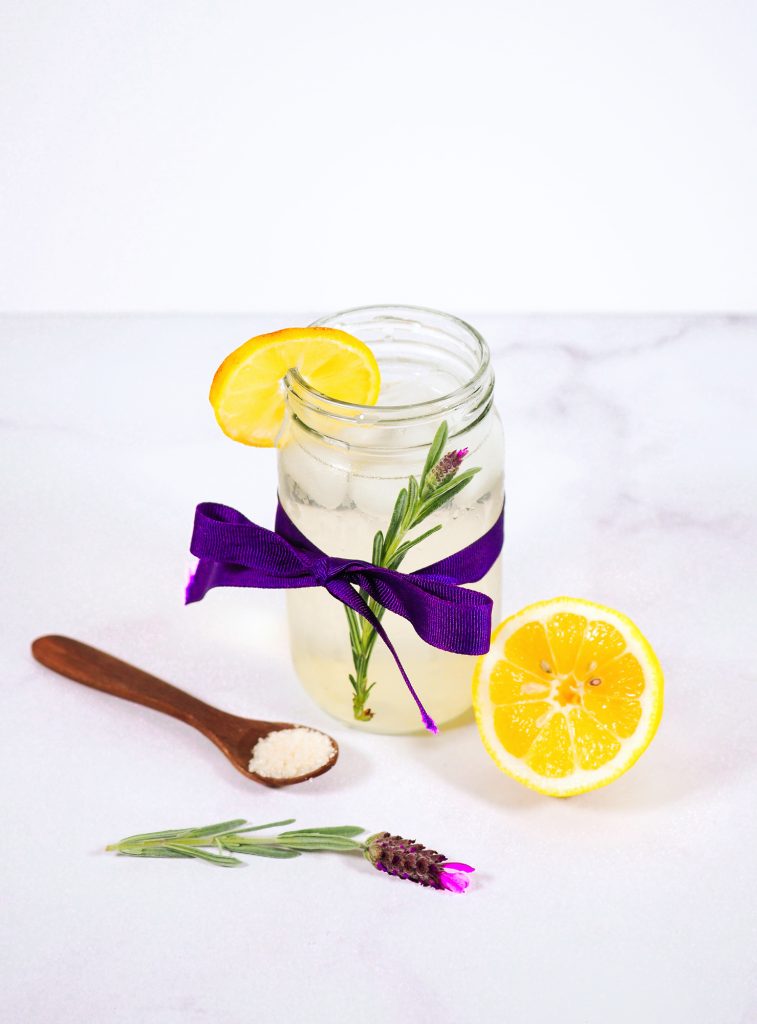 Next, you will fill a glass or pitcher with ice and squeeze lemon juice over it. I recommend using fresh lemons for the best taste! Then you will add in your simple syrup and finally some water.
When making lavender lemonade, keep in mind that the color of the lemonade will be yellow, NOT purple like in other photos online. The lavender lemonades in some photos look purple simply because of food dye and doesn't add any taste. It just makes the drink look purple.
Once you combine, feel free to add more simple syrup or lemons to taste. You can also add the liquor of your choice, I recommend vodka!
I hope you enjoy my lavender lemonade recipe and that it reminds you of the Pacific Northwest wherever you may be in the world!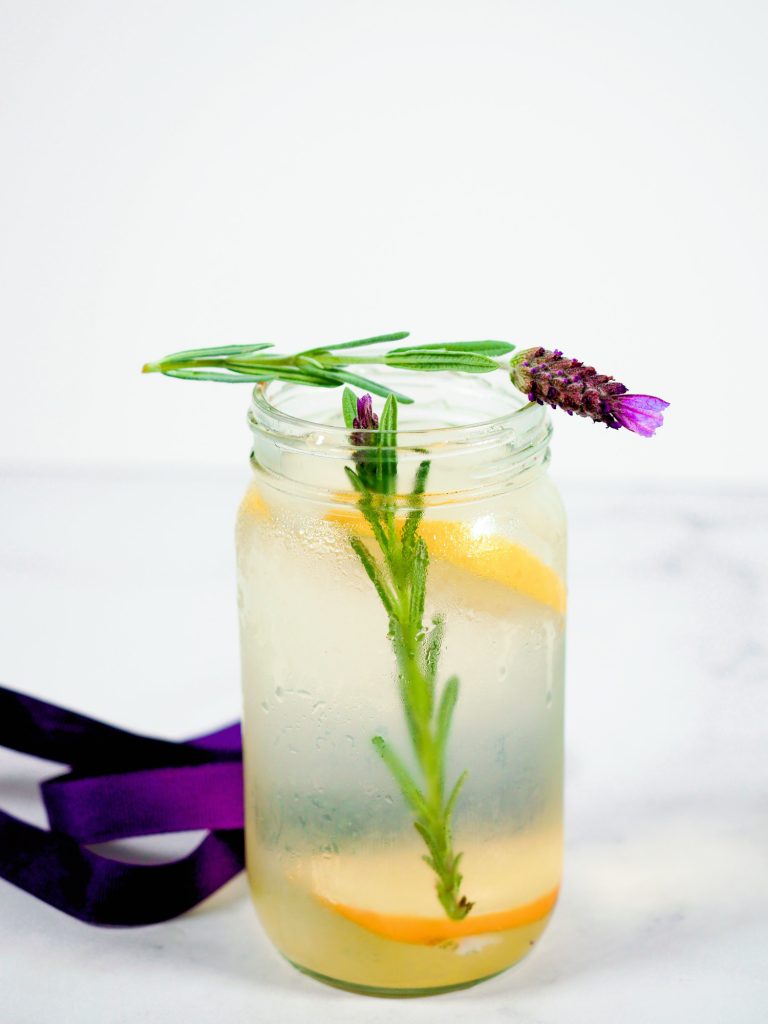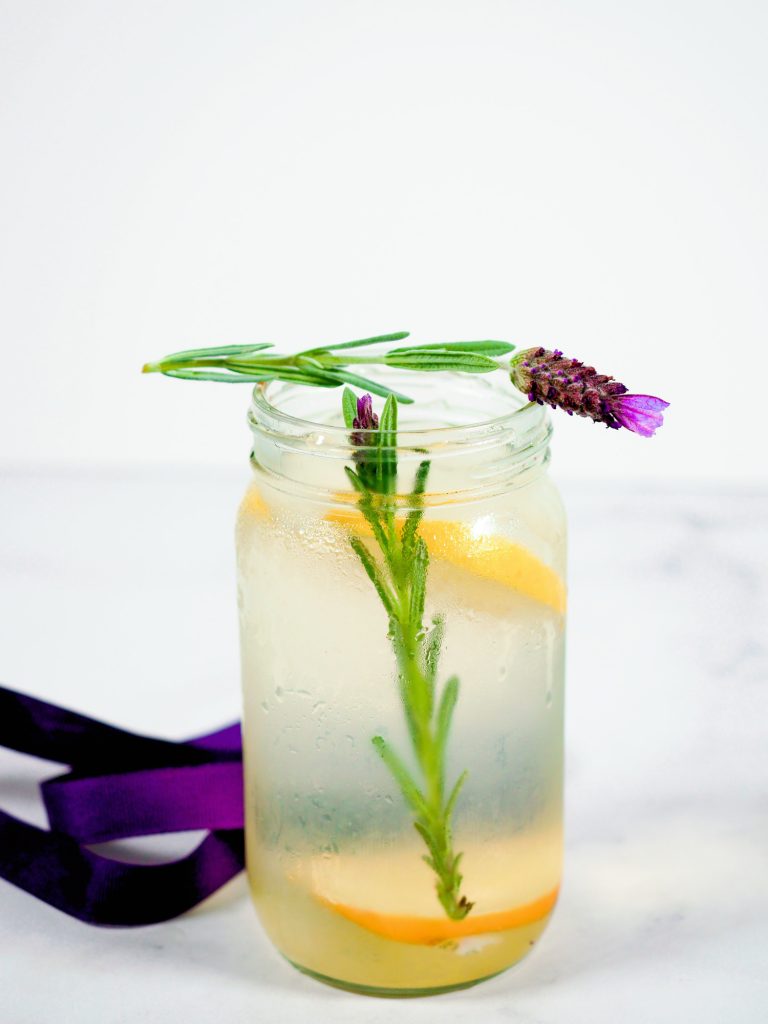 Yield: 2 Servings
Refreshing Lavender Lemonade Recipe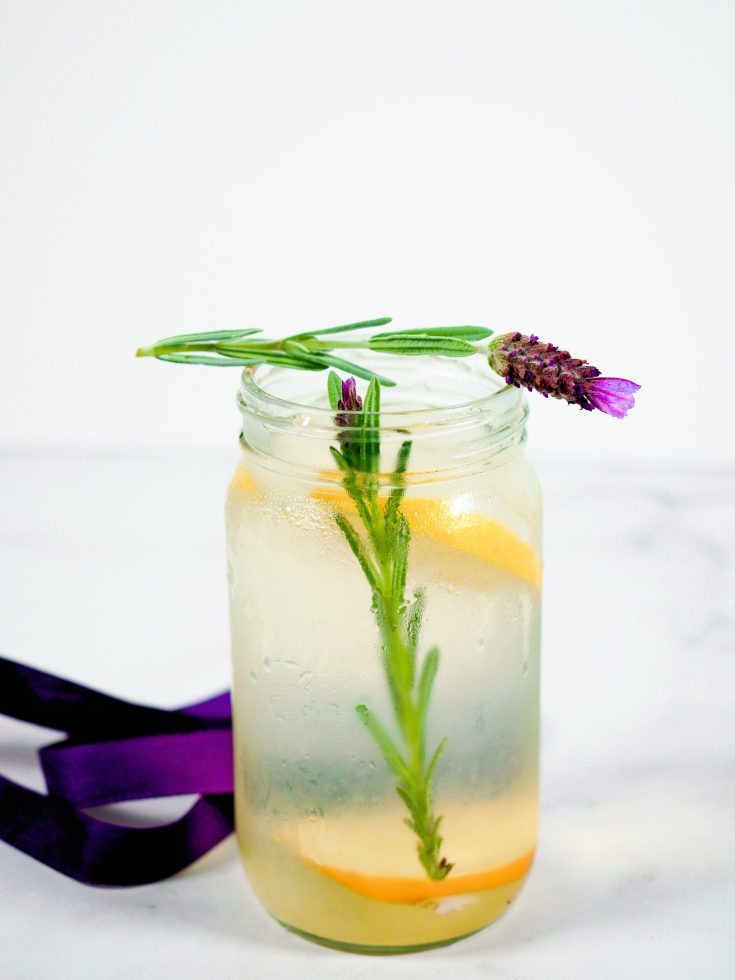 This lavender lemonade recipe is refreshing and delicious! You can customize based on your tastes and even up the ante by adding the liquor of your choice! It is perfect for a hot summer day or whenever you have a craving for lavender and lemons!
Ingredients
2 Cups Water [For Simple Syrup]
1 Cup Sugar
2 Tablespoons Dried Lavender OR 6 Fresh Lavender Flowers Including Stems
1 Cup Fresh Squeezed Lemon Juice
1 Cup Of Cold Water
Ice For Serving
Instructions
First, make this Lavender Simple Syrup Recipe. In short, combine 2 cups of water, sugar, and lavender in a pot and boil down. See Recipe here for the exact steps!
Add fresh-squeezed lemon juice, water, and ice in a pitcher or divided equally into two glasses. Mix in lavender simple syrup.
If the taste is too tart, add in more simple syrup. If the taste is too sweet, add additional lemon juice and water.
Drink immediately. The ice will melt quickly and will dilute the taste of the lavender lemonade!
Notes
For a stronger taste, add 2 cups sugar to 1 cup water and use 10 fresh flowers or 3 tablespoons of dried lavender!
Add 1 shot of Vodka and reduce water by 1/4 cup per serving for a tasty adult beverage!