I get it, gluten-free cornbread is amazing. What is even better is gluten-free cornbread muffins. No cutting. No mess. Individual portions. Perfect size to dunk in your favorite soup recipe. Stores well. Should I say no cutting again?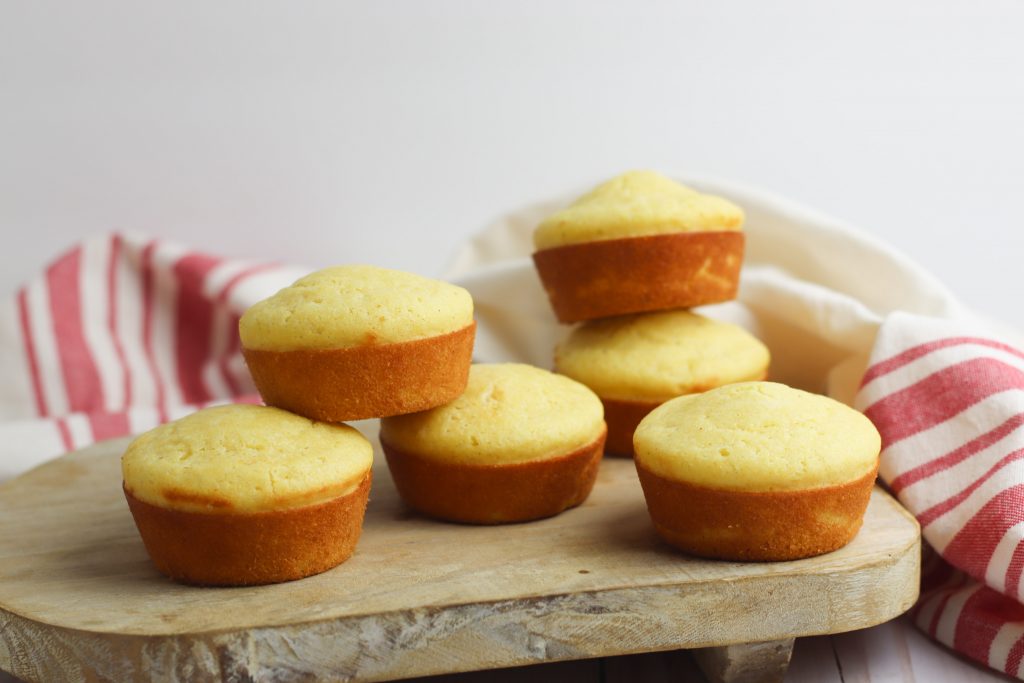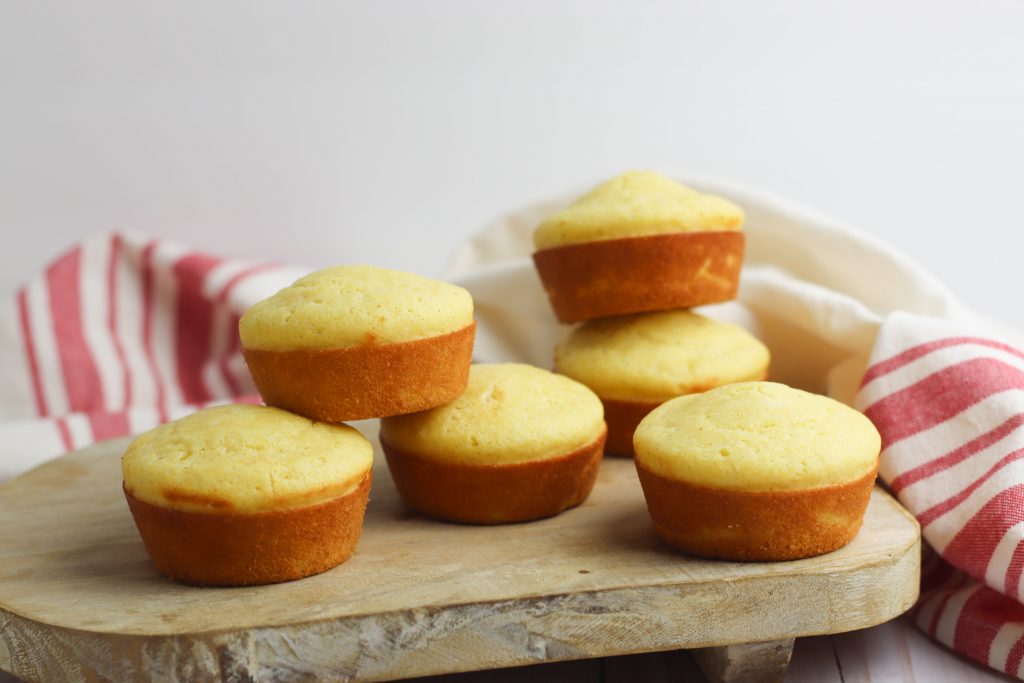 This gluten-free cornbread recipe is easy, with just 6 simple steps! It makes the perfect side and company will be surprised at how cute these cornbread muffins actually are! If you have children, this also makes a healthy breakfast as the sugar content is quite low!
If you are short on time but want to wow a crowd at your next family dinner or just want to cook up a yummy side, these gluten-free cornbread muffins are going to fit the bill perfectly!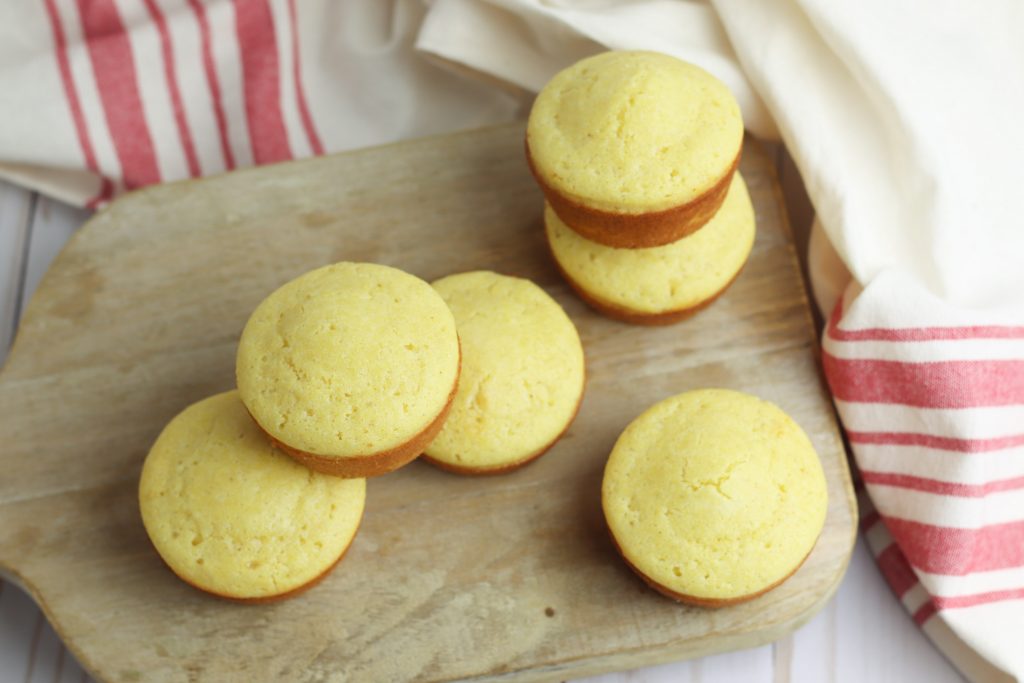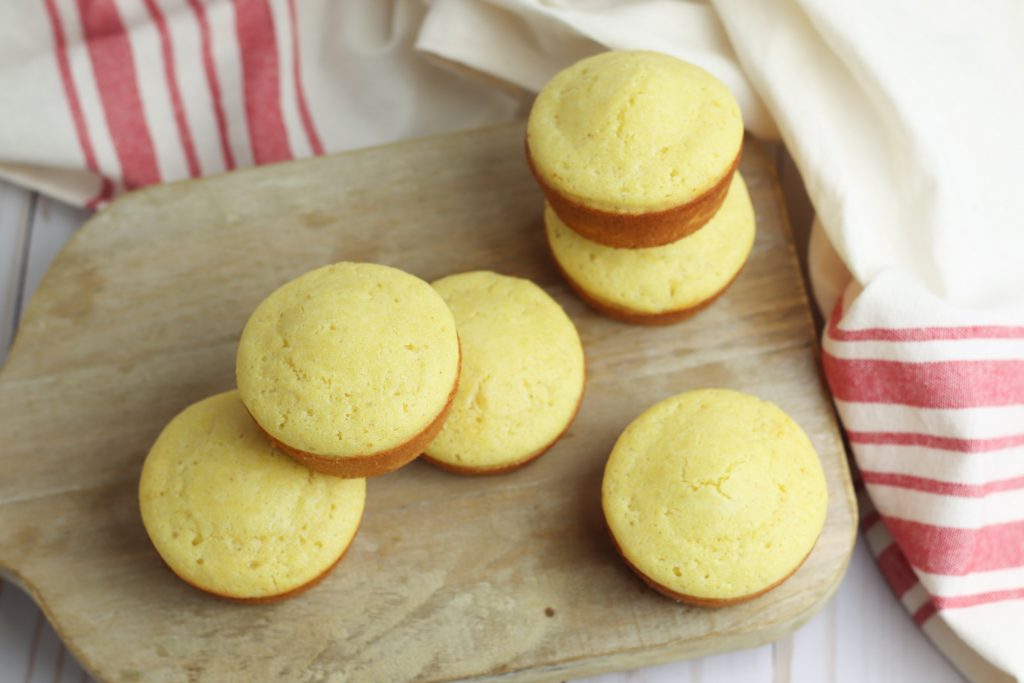 Is Cornmeal Always Gluten-Free?
You may think so, but the answer is no. Since cornmeal is similar to flour, it is often made and processed by the same companies. As a result, there is a risk of cross contamination of you buy any old cornmeal. If you are very sensitive to gluten, this is something you are going to want to check out before buying!
If you want to make this gluten-free cornbread, make sure to be certain that your cornmeal is certified gluten-free.
This recipe also calls for gluten-free flour so whichever flour you normally cook with will fit the bill, as long as it is gluten-free!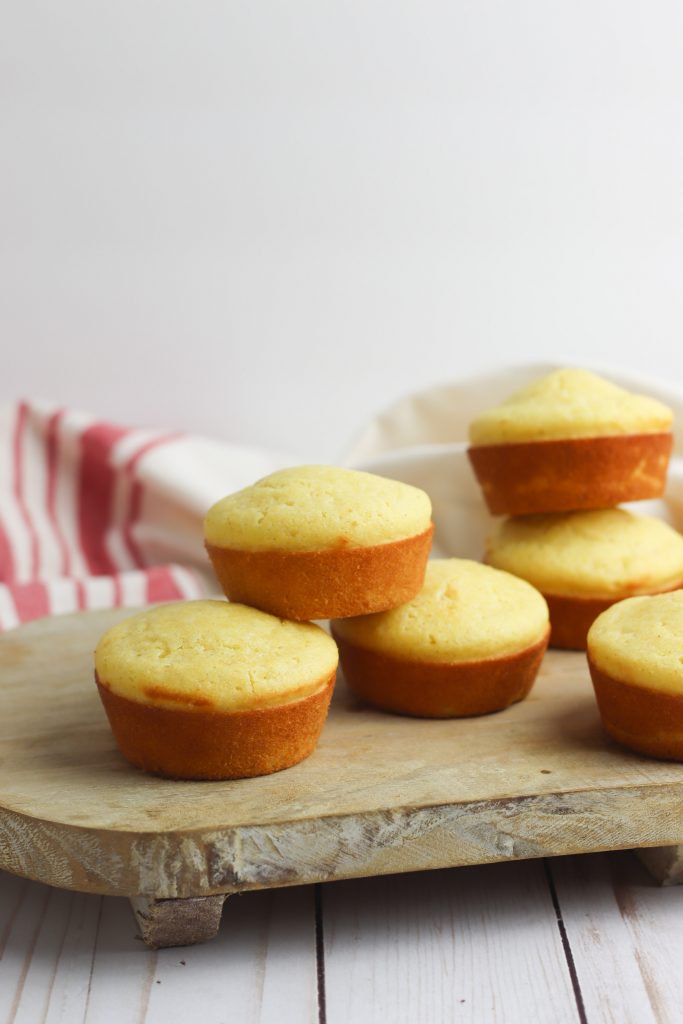 Making The Gluten-Free Cornbread Muffins
Before you begin this gluten-free cornbread recipe, you are going to want to preheat the oven to 425 and grease a muffin tin with butter or oil, it is your choice. I prefer to lightly grease with oil, but it is up to you.
When making the batter for the cornbread, it is essential to let it "rest" for 10 minutes. Set a timer and clean up the rest of the kitchen. Do not rush this step. You want the batter to be the perfect consistency so your muffins come out correctly.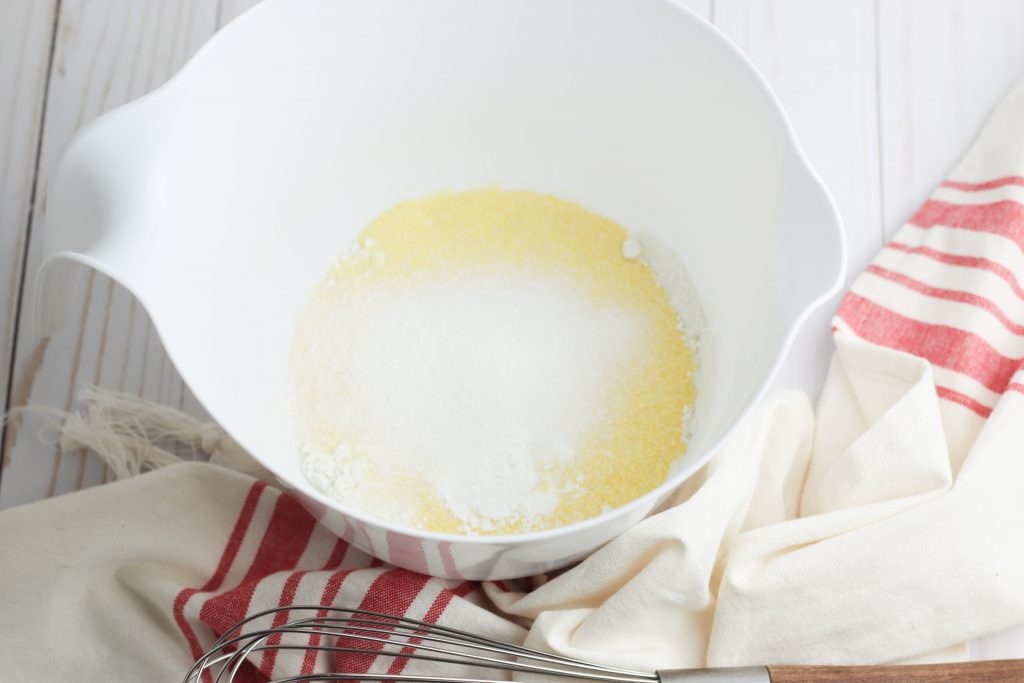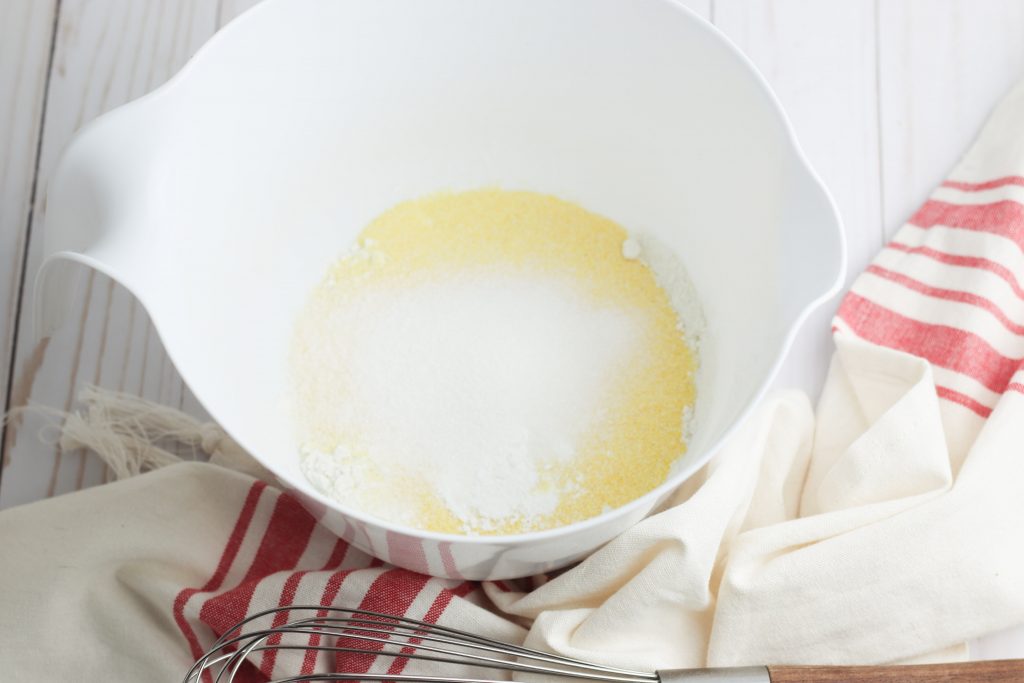 Simply pour your batter into the muffin tin and fill each cup 3/4 of the way. There is no need to put the gluten-free cornbread muffins in a muffin liner as you greased the tin before.
Then you will bake for 15-20 minutes or until the gluten-free cornbread is golden brown and a toothpick or knife comes out clean. That is it! Super easy and super simple!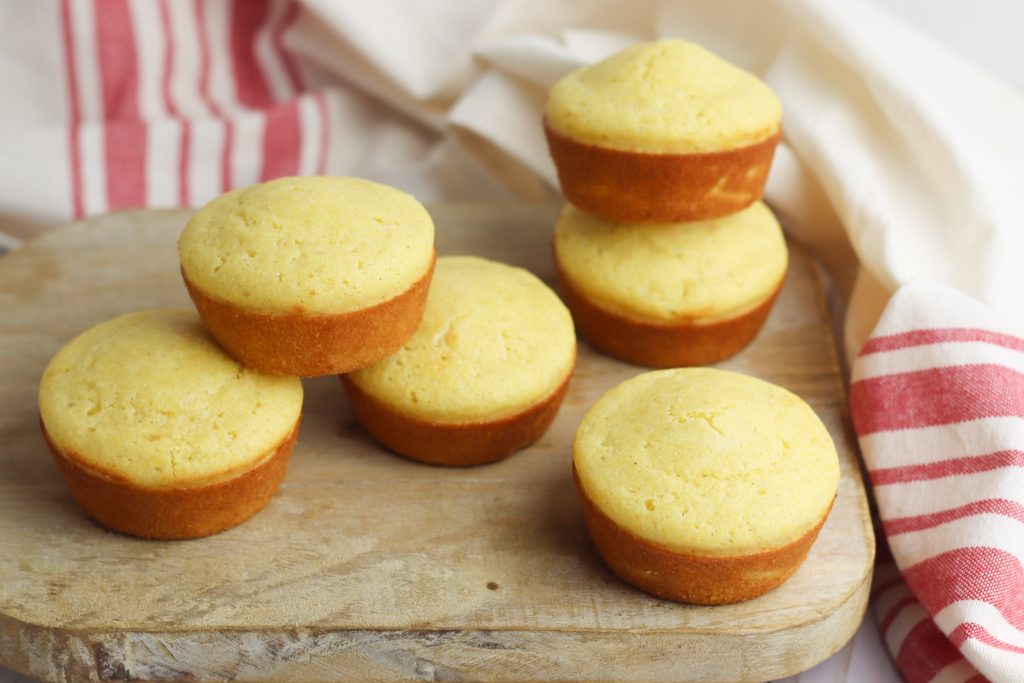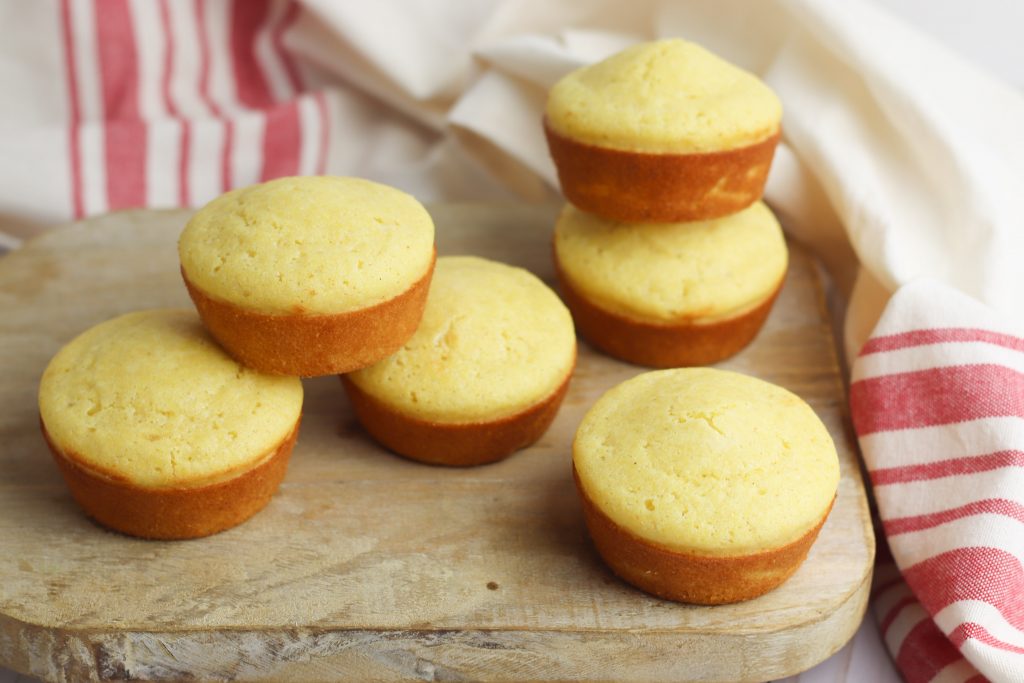 Can I Use This Recipe To Make A Loaf Instead Of Muffins?
YES. If you want to make a gluten-free cornbread loaf instead of muffins, you will still do everything the same, but you will have to watch the cornbread and keep checking back on it.
It will take longer to cook as the batter will all be together in a large pan instead of in a muffin tin.
I recommend cooking the gluten-free cornbread for at least 30 minutes if you make it in a loaf or brownie pan. Check back in 5 minute increments until the top is golden and a toothpick or knife comes out clean. Let cool for 5-10 minutes before cutting and serving!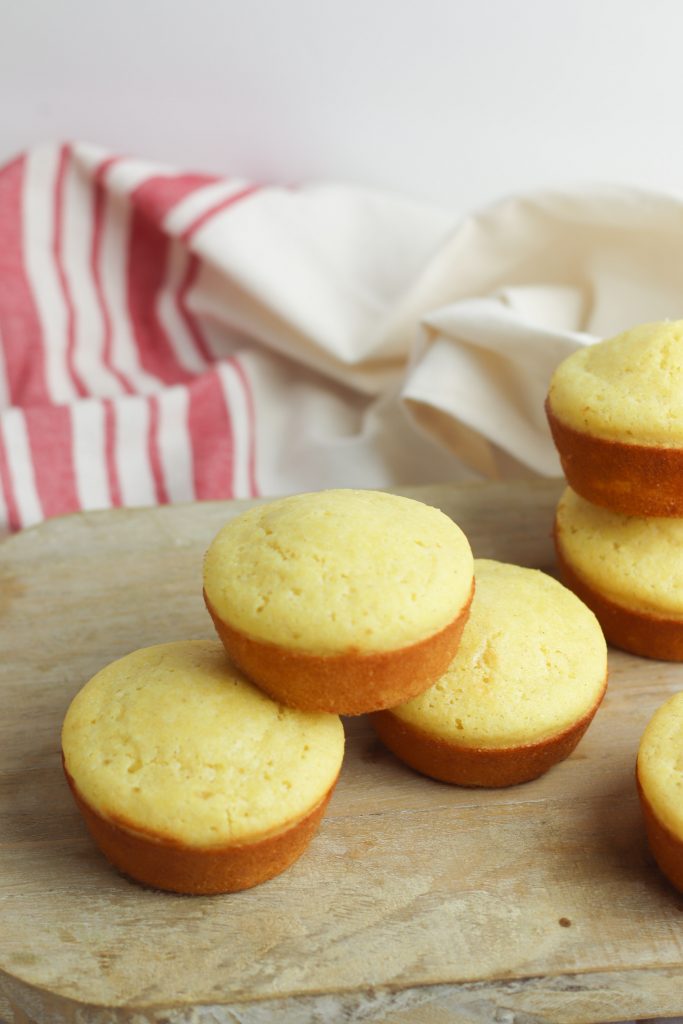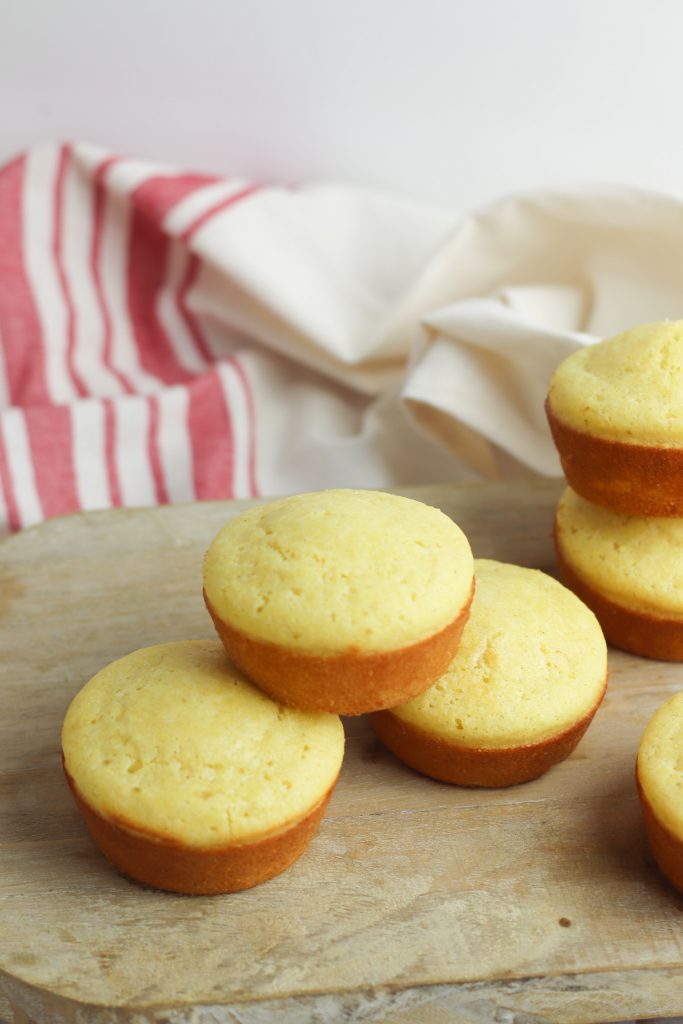 Yield: 12 Muffins
Gluten-Free Cornbread Muffins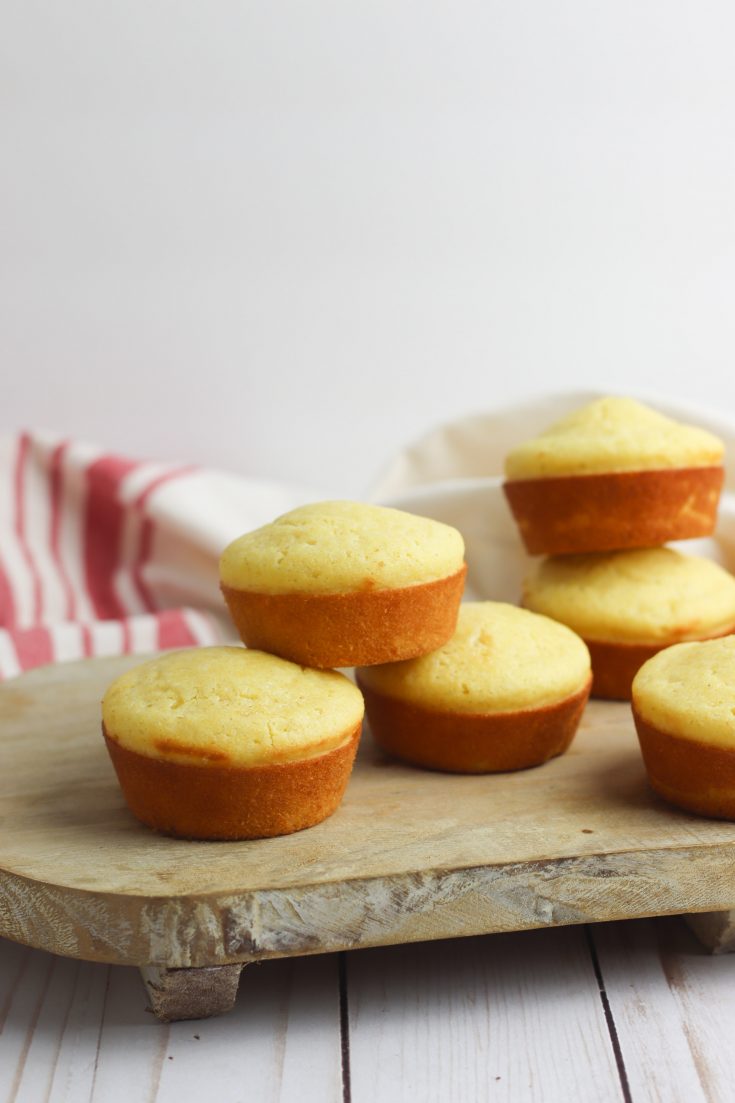 These gluten-free cornbread muffins whip up in just 6 simple steps and make the perfect side to any meal! They are kid-friendly and a great size for dunking in your favorite soup. The gluten-free cornbread recipe can also be made normally and not in a muffin tin should you desire!
Ingredients
2 cups gluten-free baking flour (your choice)
2 cups cornmeal
¼ cup sugar
2 tablespoons baking powder
1 teaspoon salt
4 eggs, beaten
2 cups milk
½ cup plus one tablespoon butter, melted and divided
4 tablespoons vegetable oil
Instructions
Preheat oven to 425 degrees. Using one tablespoon of melted butter or oil, prepare a muffin pan by greasing each cup with melted butter or oil. Set aside.
In a large bowl, combine gluten-free baking flour, cornmeal, sugar, baking powder and salt until mixed.
Create a hole in the center of the bowl and add the beaten eggs, milk, remaining melted butter, and vegetable oil. Whisk until just combined.
Allow batter to rest for 10 minutes. Do not skip this step.
Pour batter into the prepared muffin tin, filling each cup ¾ of the way full.
Bake for 15 to 20 minutes or until muffins are golden brown and a toothpick inserted into the center of the gluten-free cornbread muffin comes out clean.
Notes
If you want to modify and make cornbread in a baking pan instead of a muffin tin, cook for 30-35 minutes and then check back in 5 minute increments until a toothpick comes out clean and the top is golden.
Nutrition Information
Yield
12
Serving Size
1
Amount Per Serving
Calories

260
Total Fat

9g
Saturated Fat

2g
Trans Fat

0g
Unsaturated Fat

6g
Cholesterol

68mg
Sodium

480mg
Carbohydrates

38g
Fiber

2g
Sugar

4g
Protein

7g