If you are looking for the best easy vegan recipes for dinner, you have come to the right place!
Quick vegan dinners are my specialty and I have brought my favorite and most loved ones together for you all in one post.
I believe vegan cooking doesn't have to be complicated and these quick vegan dinners are perfect for people who want something delicious in a hurry.
All the recipes included are simple, quick, and contain items that you have in your kitchen or are easy to find.
I have included some lighter vegan meals, some quick vegan dinners, twists on some firm favourites and the healthy vegan dinner recipes we love.
I hope you enjoy my easy vegan recipes for dinner, I am sure you will love and enjoy them all.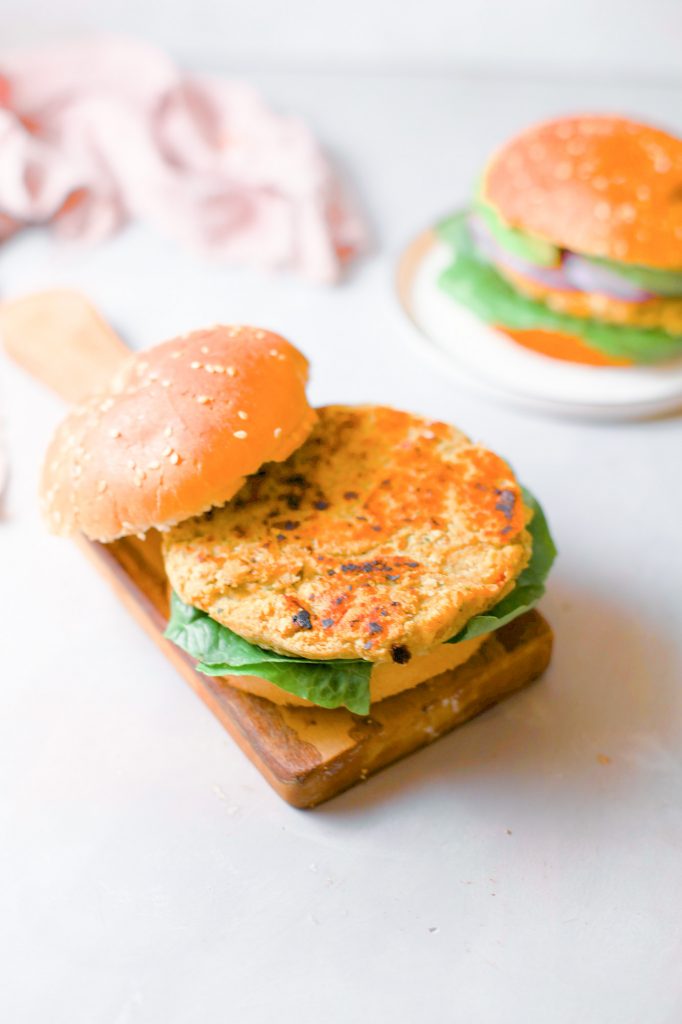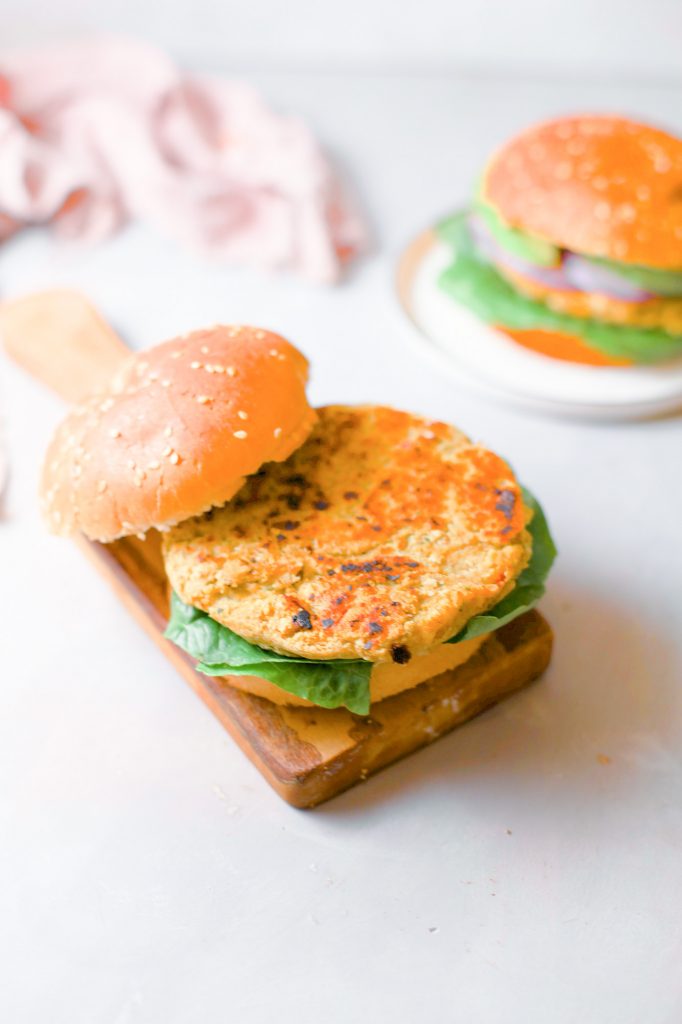 30 Easy Vegan Recipes For Dinner In A Hurry
15-Minute Vegan Chicken Noodle Soup
One of the quick vegan dinners that is a plant-based take on the classic soup recipe.
My 15-Minute Vegan Chicken Noodle Soup is a perfect quick dinner for any time of the year and just like it's meat alternative this soup is great if you are feeling ill.
A delicious vegan recipe that everyone will love.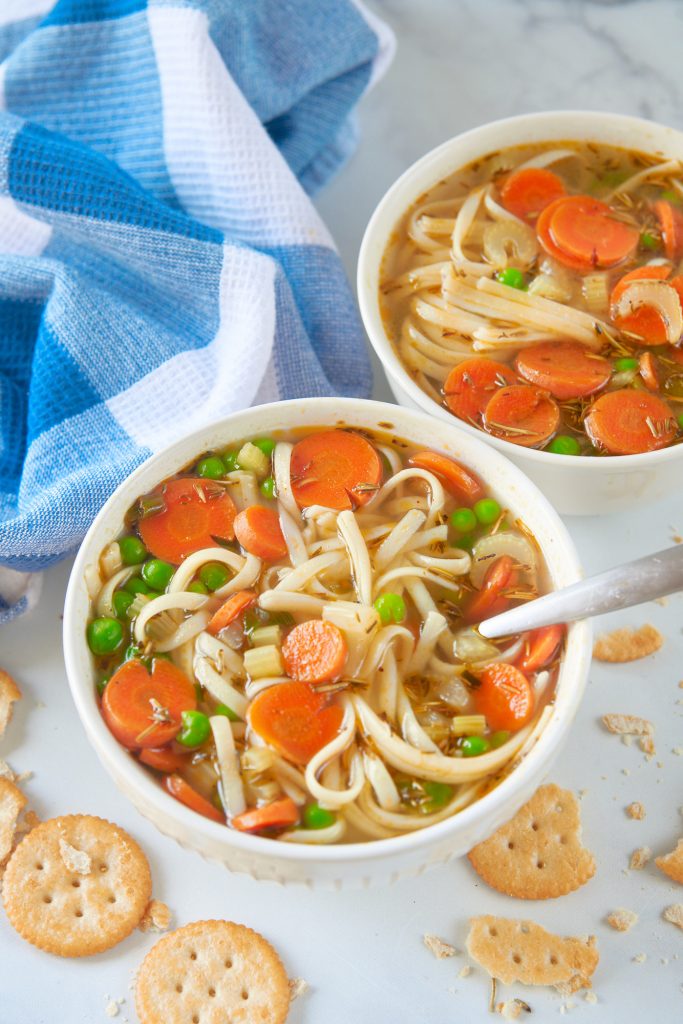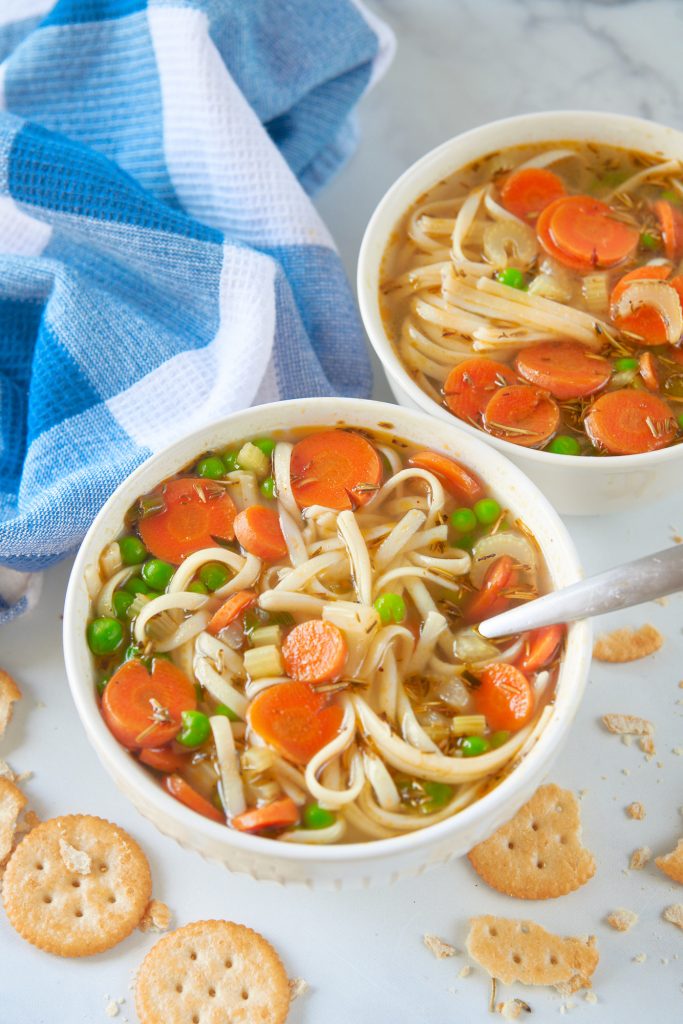 Easy Vegan Pot Pie Recipe
An easy, comforting and simple recipe that is tasty and filling.
One of my favorite easy vegan dinner recipes. This Easy Vegan Pot Pie Recipe is filled with succulent veggies and stuffed inside a deliciously flaky crust, it really is a winner.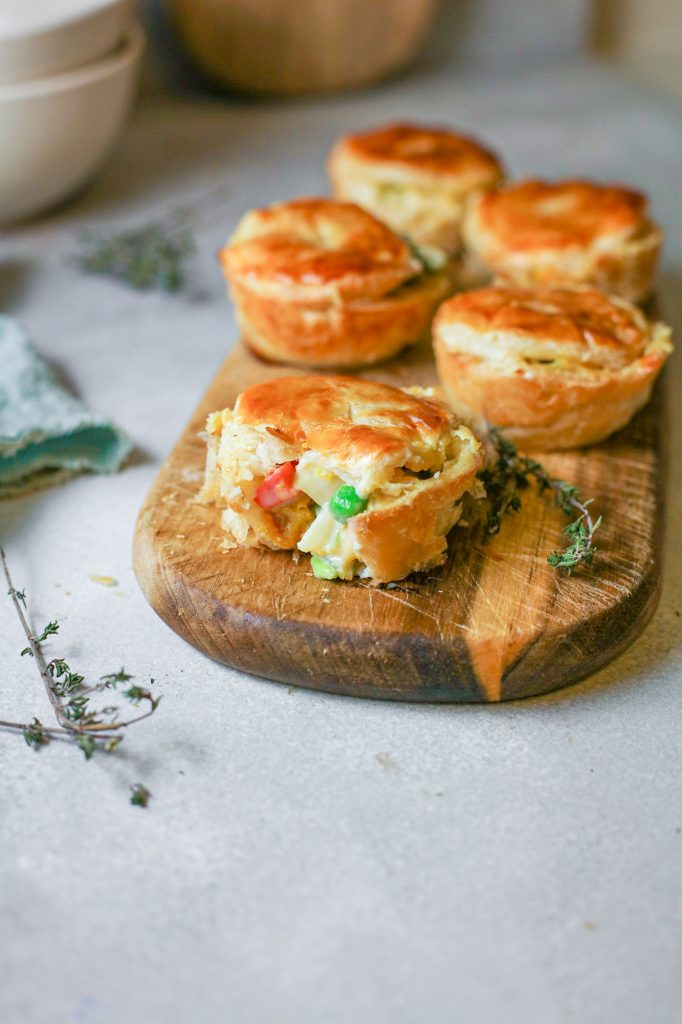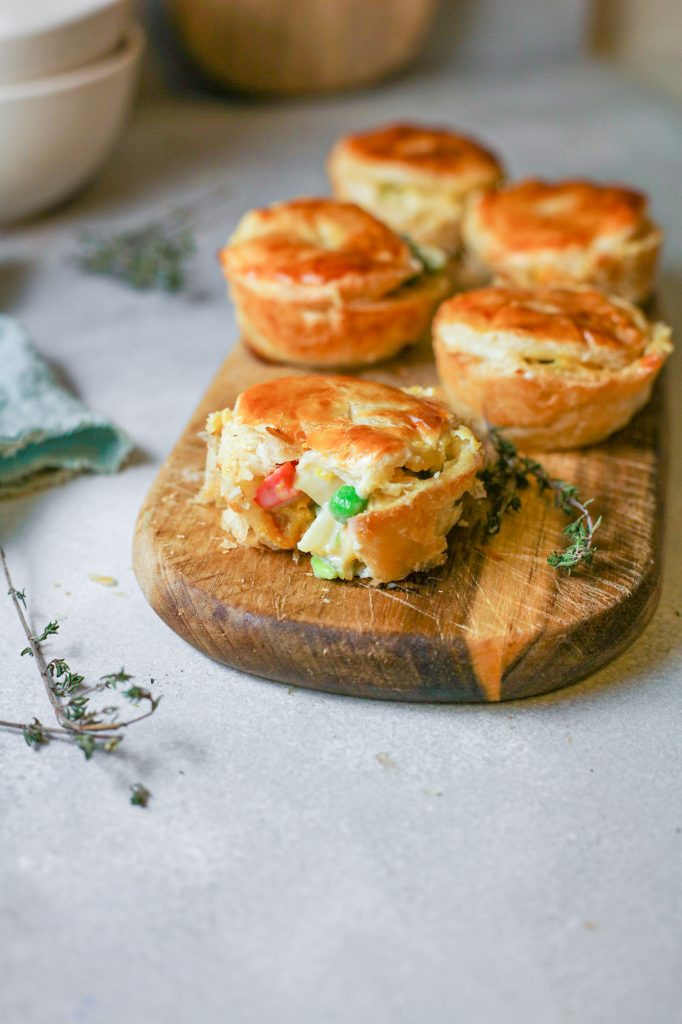 15-Minute Chickpea Burgers Recipe (Vegan/Gluten-Free)
Who doesn't love a burger and fries? Here I have an easy Chickpea Burgers Recipe that is versatile and stays intact during the cooking process.
Make them and keep them in the fridge for a super-easy mid-week meal.
An easy vegan recipe for dinner that can be served in many ways and will even please your meat-eating friends.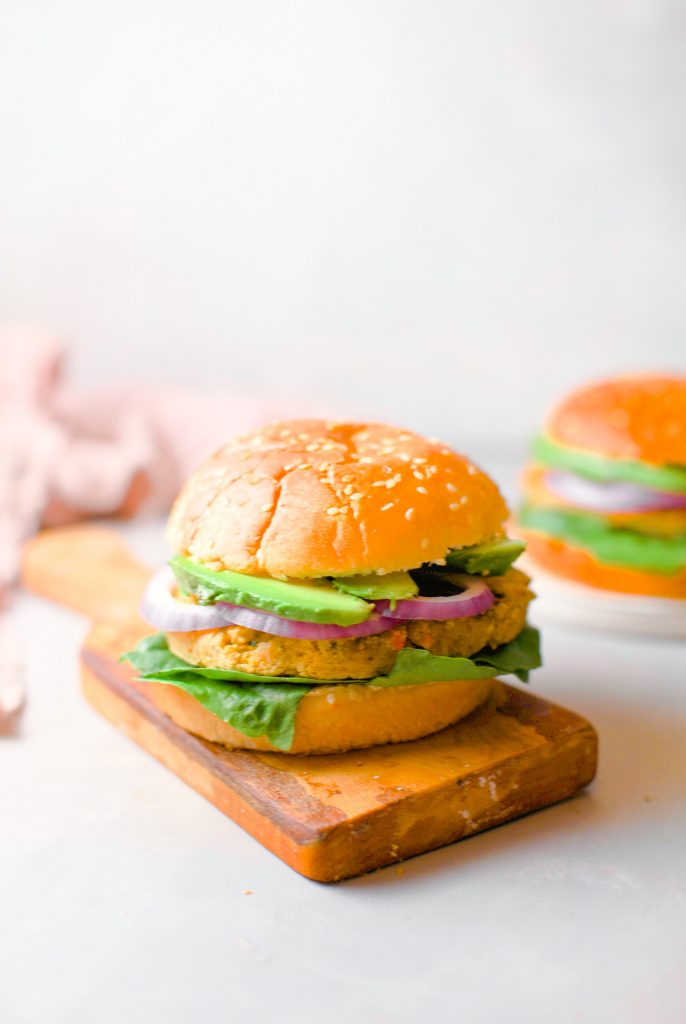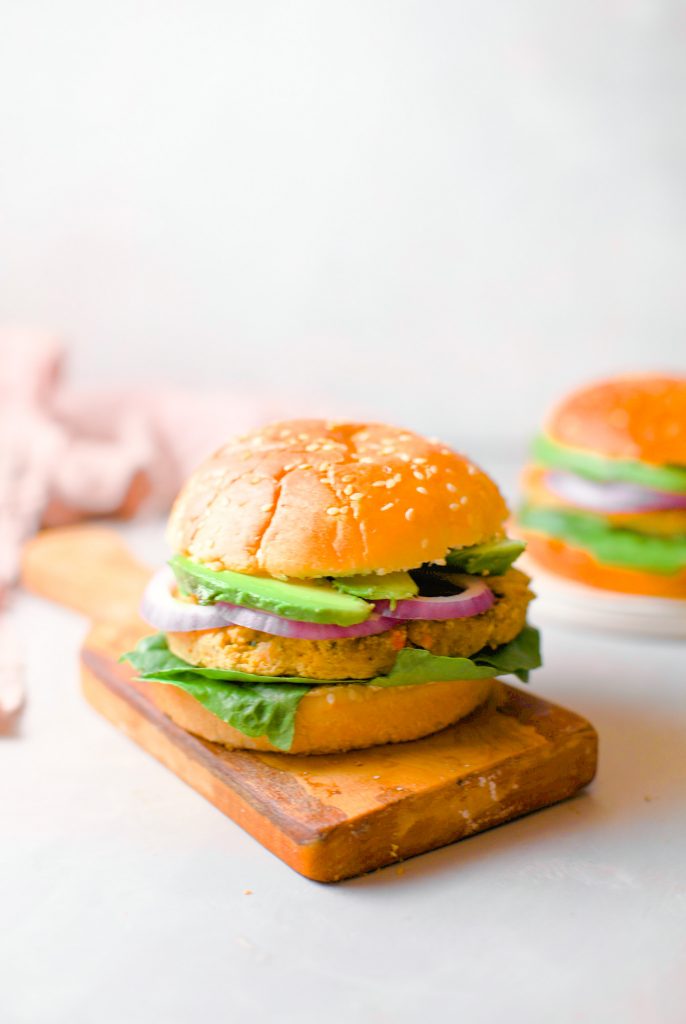 Easy And Delicious Moo Shu Vegetables
Moo Shu Vegetables are like savory tacos but using Chinese-inspired ingredients.
One of the best vegan dinner recipes if you want something delicious, simple and as a bonus, you can eat it with your hands.
I love these and they are a real staple on my dinner table.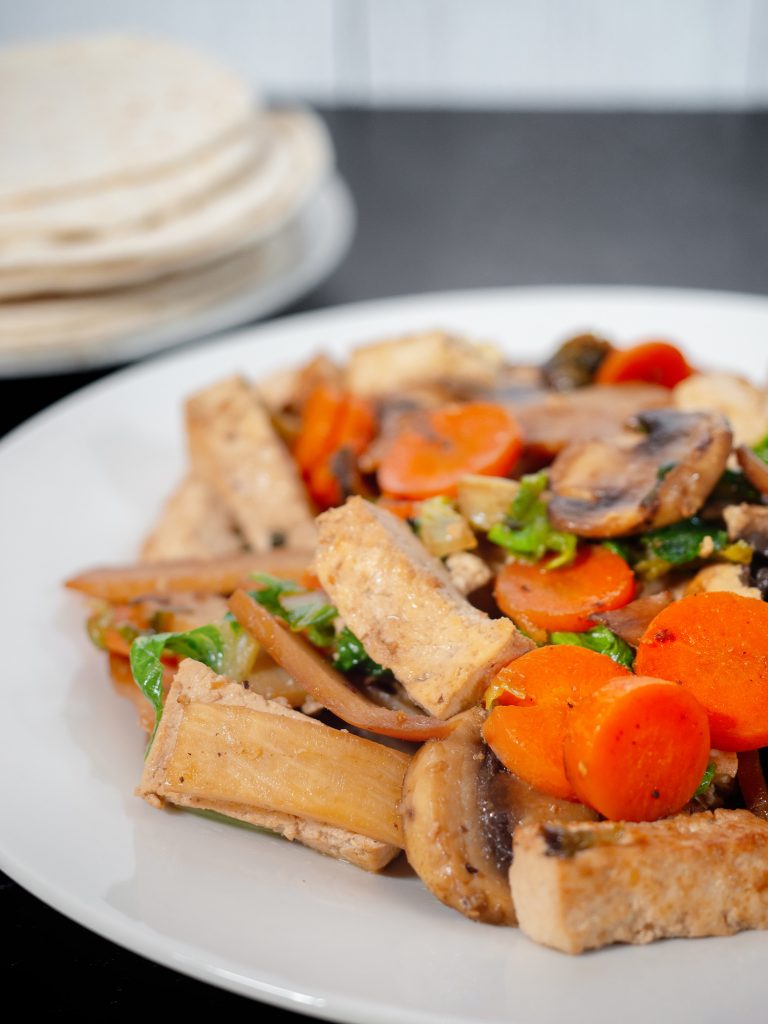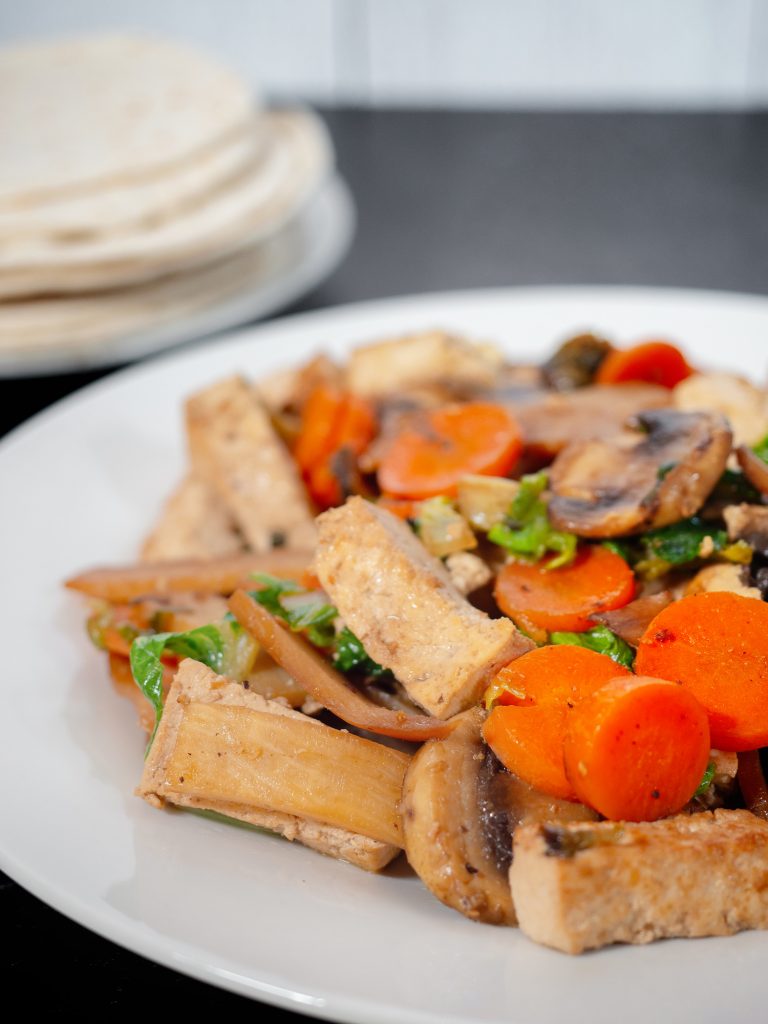 Easy Vegan Corn Chowder
A hearty and filling Vegan Corn Chowder which is easy to make and delightful to eat.
If you are looking for quick vegan dinner recipes then this might be the one for you. A real comforting and filling meal.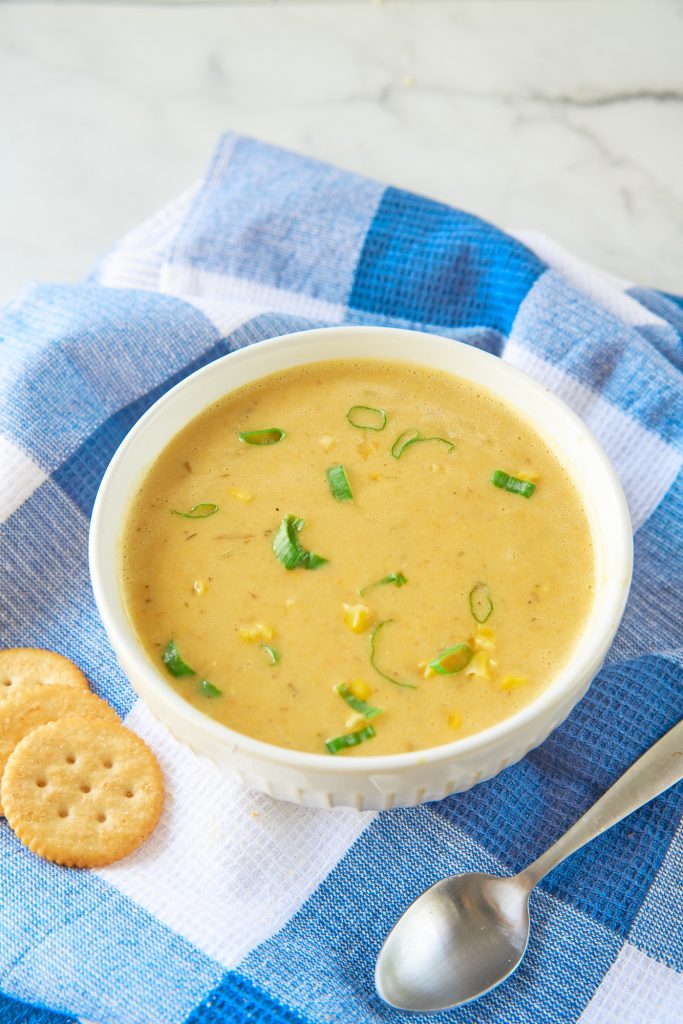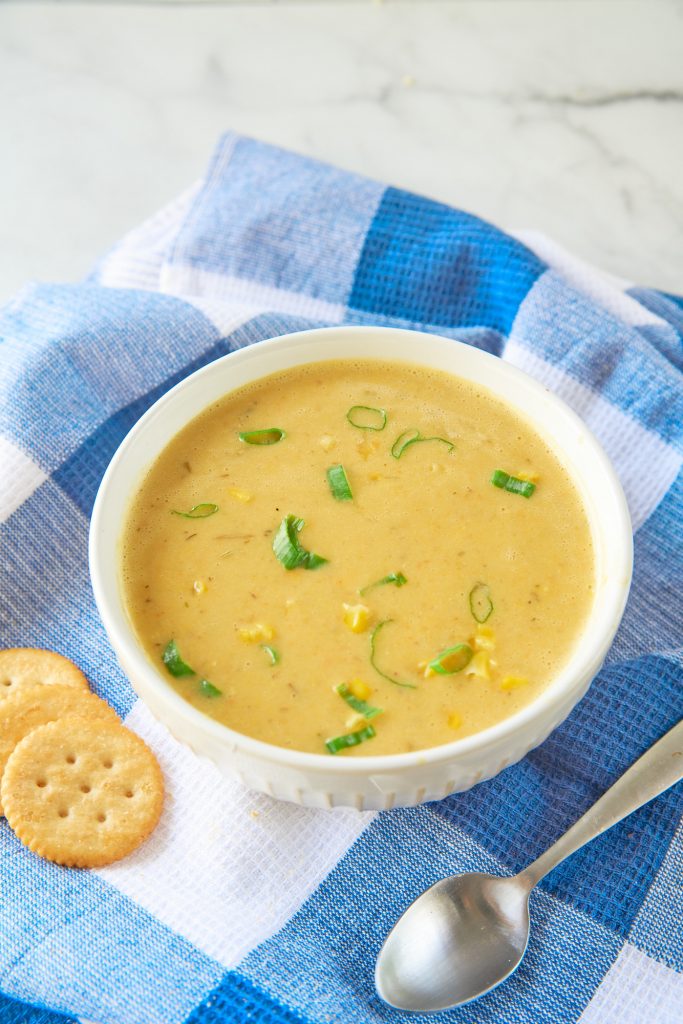 Easy One-Pot Vegan Chili Mac
Chili Mac is one of the most delicious vegan recipes, a hearty and quick vegan meal that any chili lover will adore.
Beans, veggies, spices and vegan cheese mixed with macaroni with our own secret step that makes this chilli mac amazing.
You have to try it.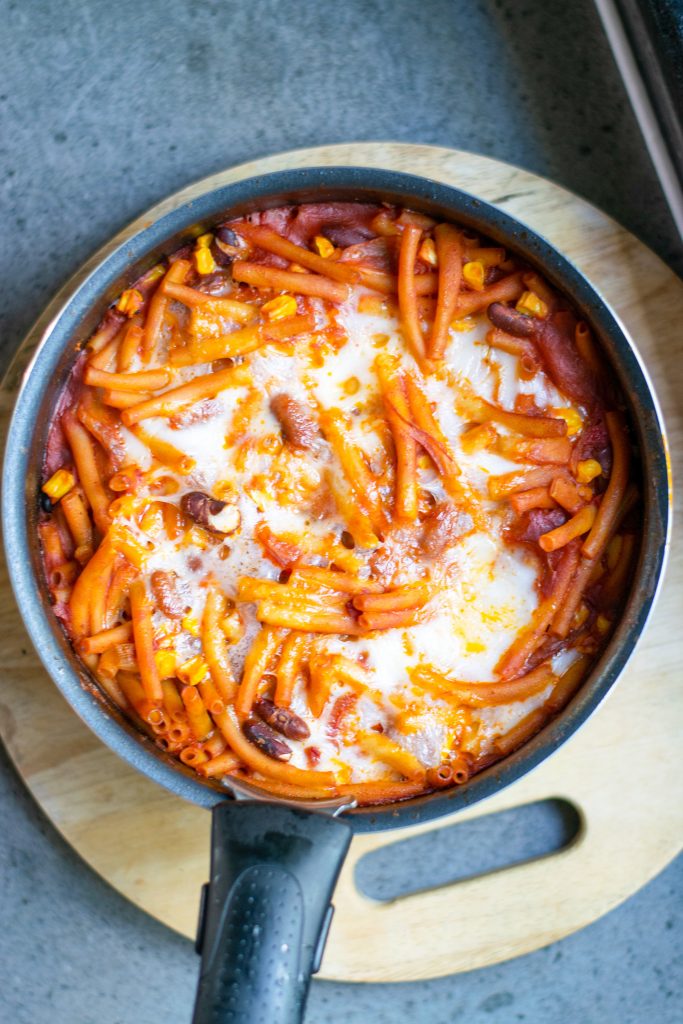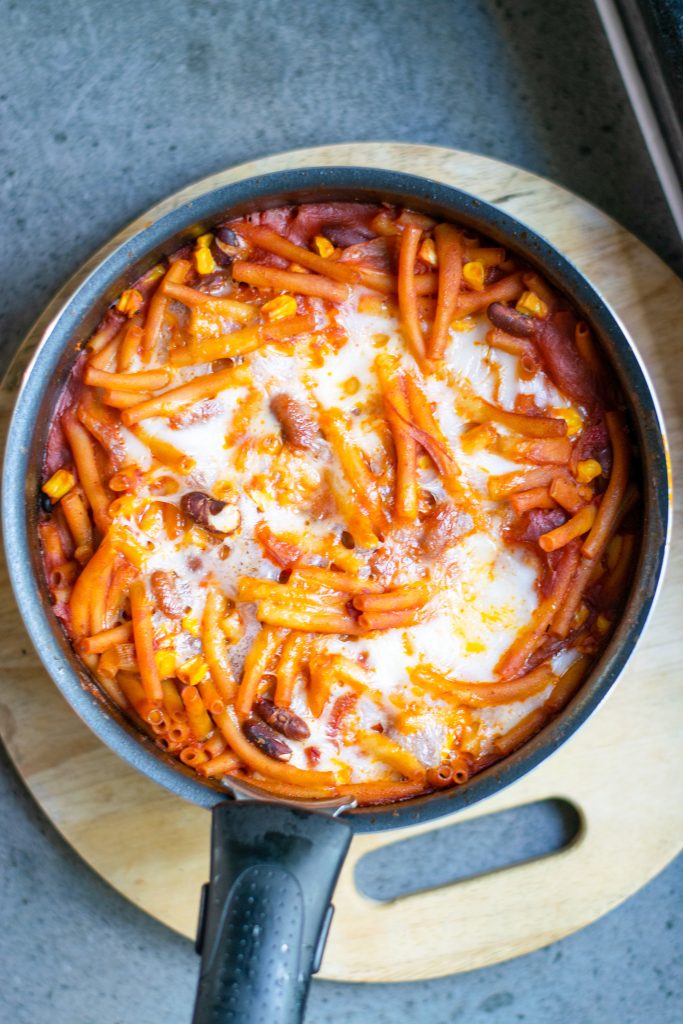 Easy Crispy Baked Cauliflower (Vegan)
One of the healthy vegan dinner recipes that is really scrumptious.
Crispy Cauliflower is incredible so if you haven't tried it yet you are in for a real treat. And you can also make this gluten-free if you need to.
They are also oven baked, so really healthy.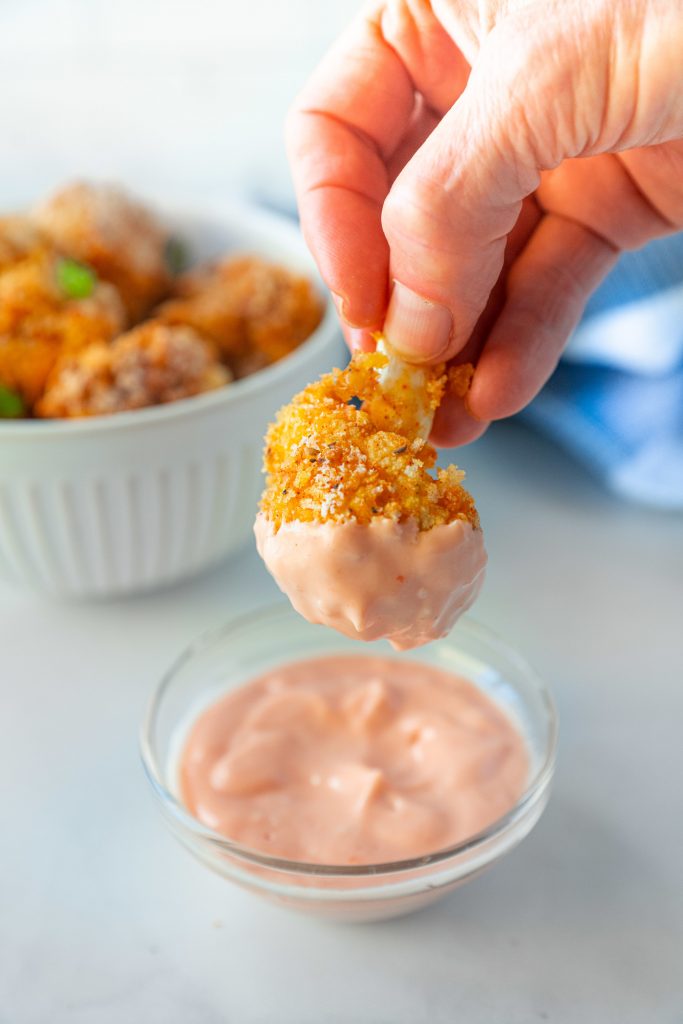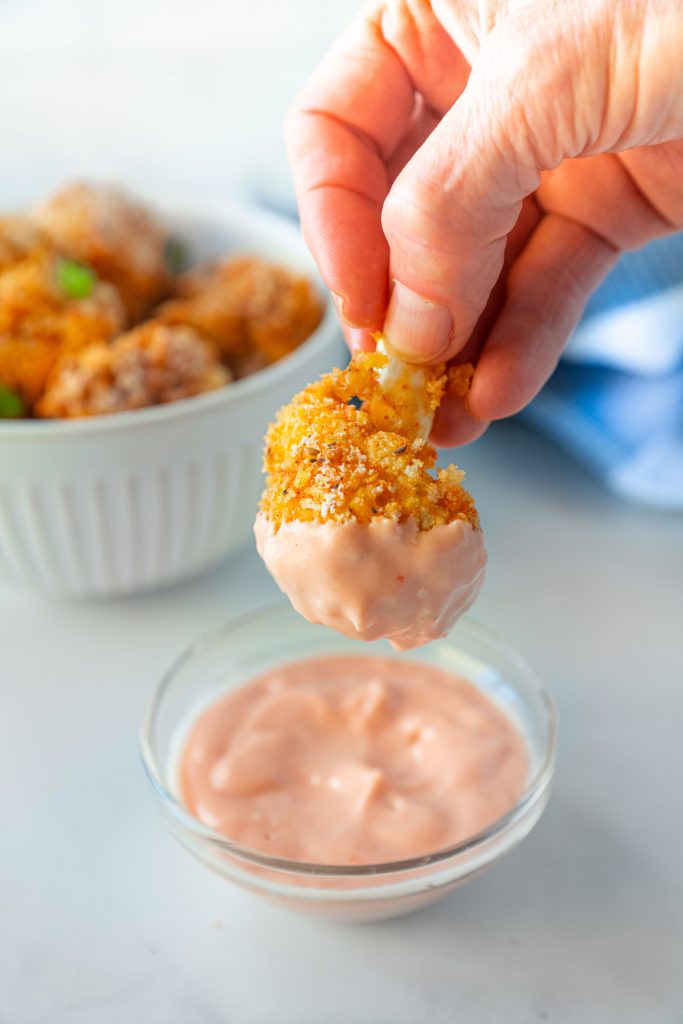 Easy Vegan Cabbage Soup
I know, Cabbage Soup might not be the first thing that springs to mind when you are thinking of delicious vegan meals. However, this is one of those easy vegan recipes that surprises you.
It's hearty and enjoyable, perfect for those days when only soup and crusty bread will do.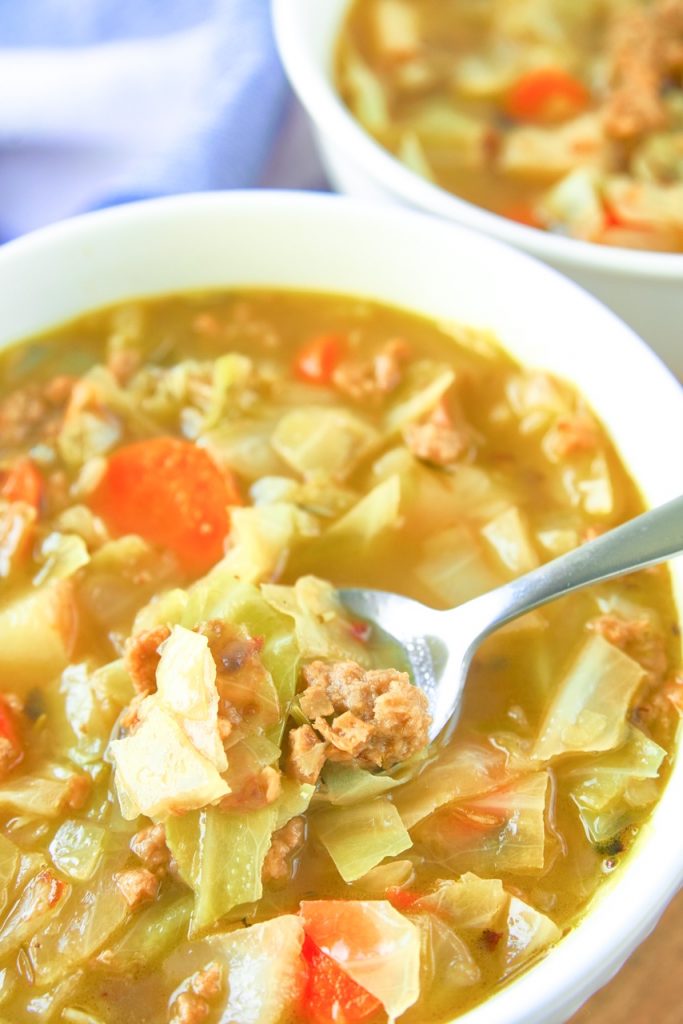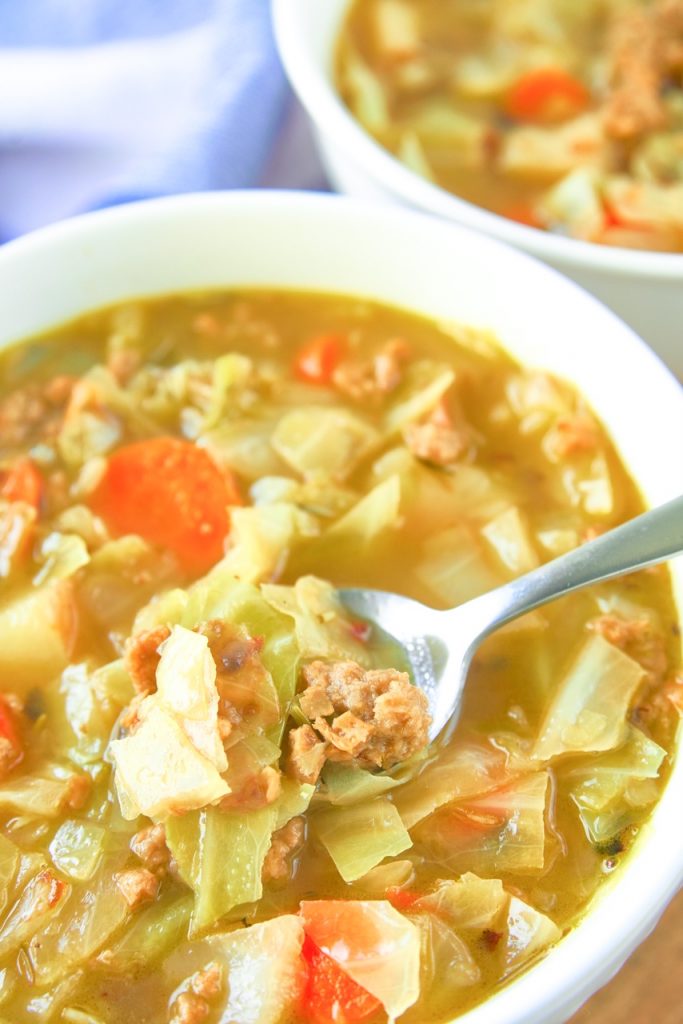 Easy Vegan Bolognese Sauce Recipe (Nut-Free)
If you are looking for delicious vegan recipes then this Vegan Bolognese Sauce is for you. It can be made with ingredients around the house and doesn't require ingredients like tofu or nuts.
This bolognese sauce recipe is easy and very tasty.
One of those easy vegan recipes for dinner that is versatile and will please everyone.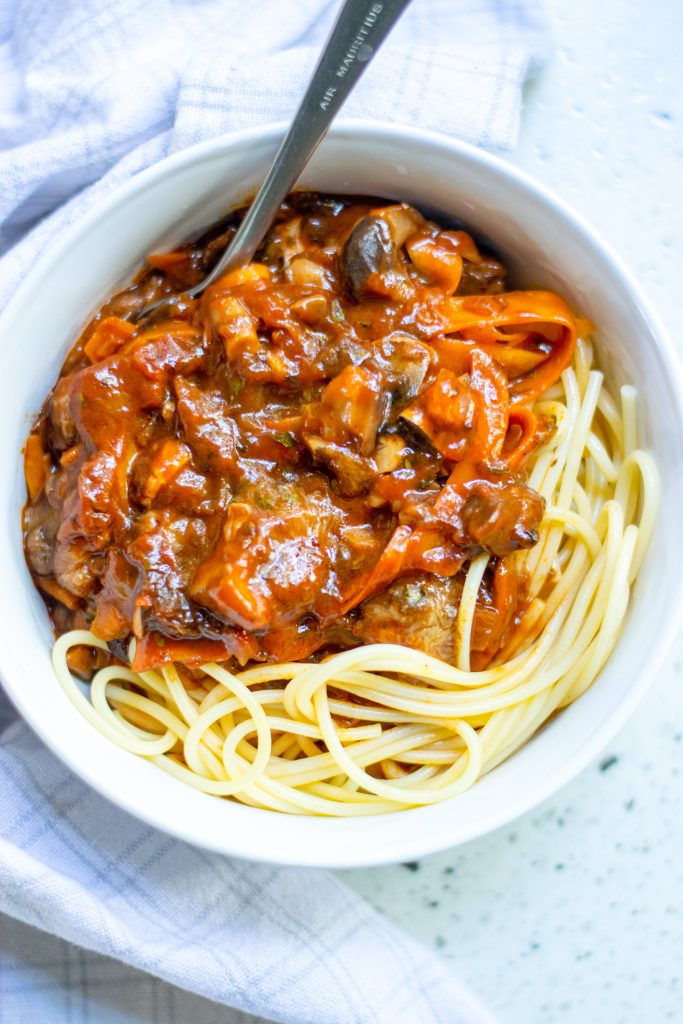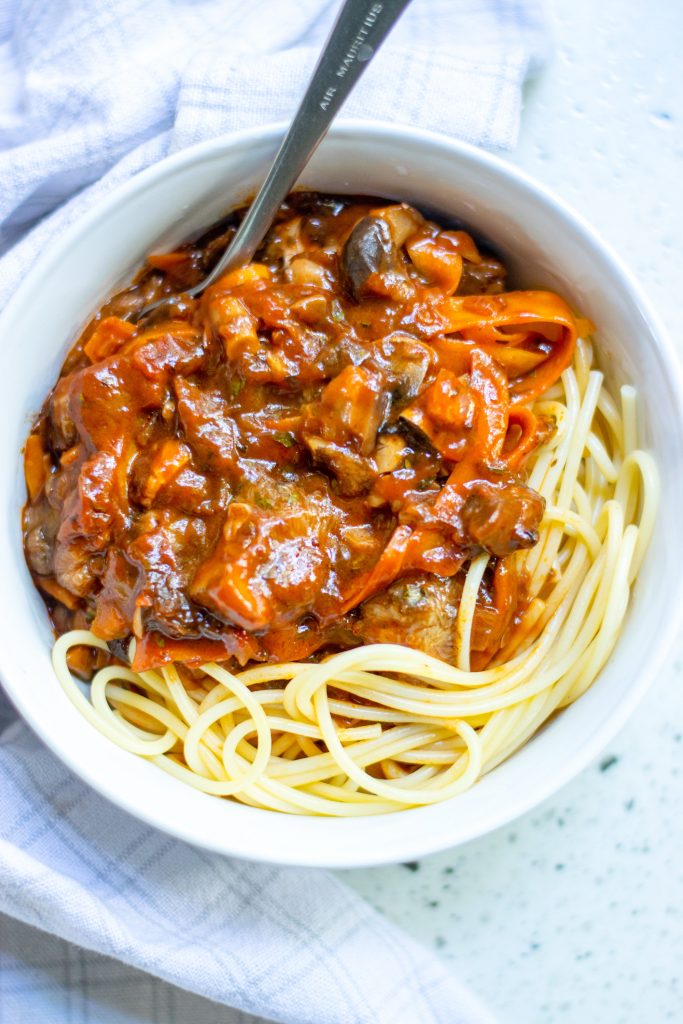 Easy 10-Minute Sweet And Sour Tofu
I love this and it is most definitely one of my favorite easy vegan recipes for dinner. Sweet and Sour Tofu is one of those dishes I cook when I don't know what else to do. It's quick, easy, and yummy.
I know not everyone loves tofu but this might just change your mind. The tofu absorbs these flavors so well and it gets all sticky and delicious.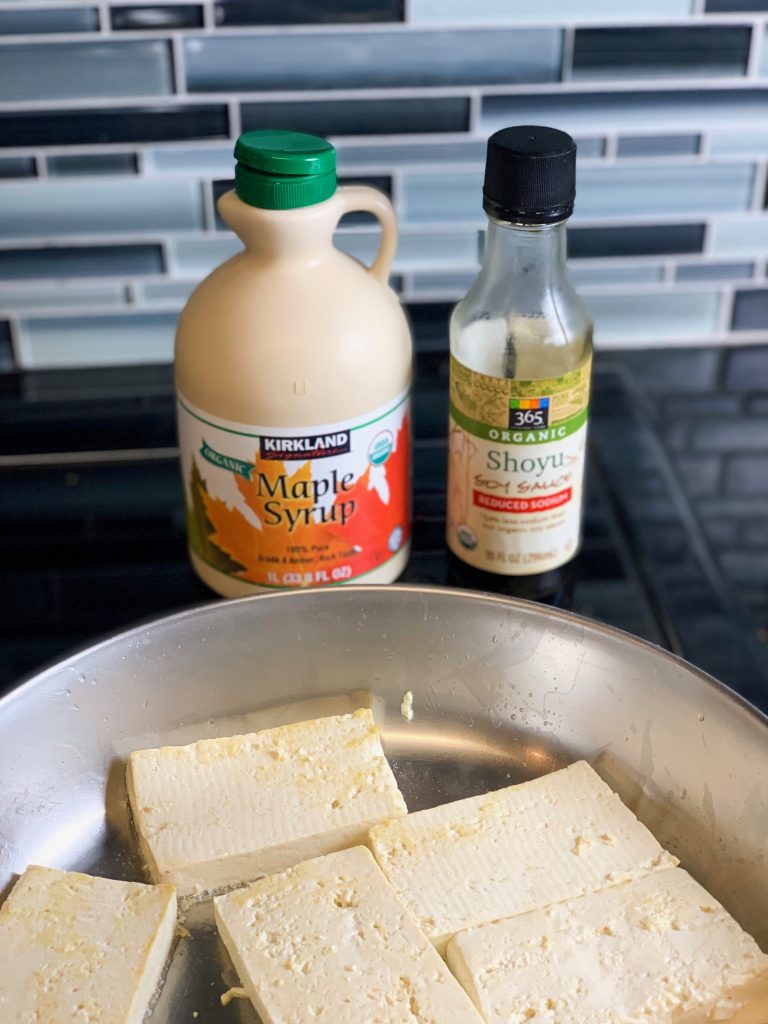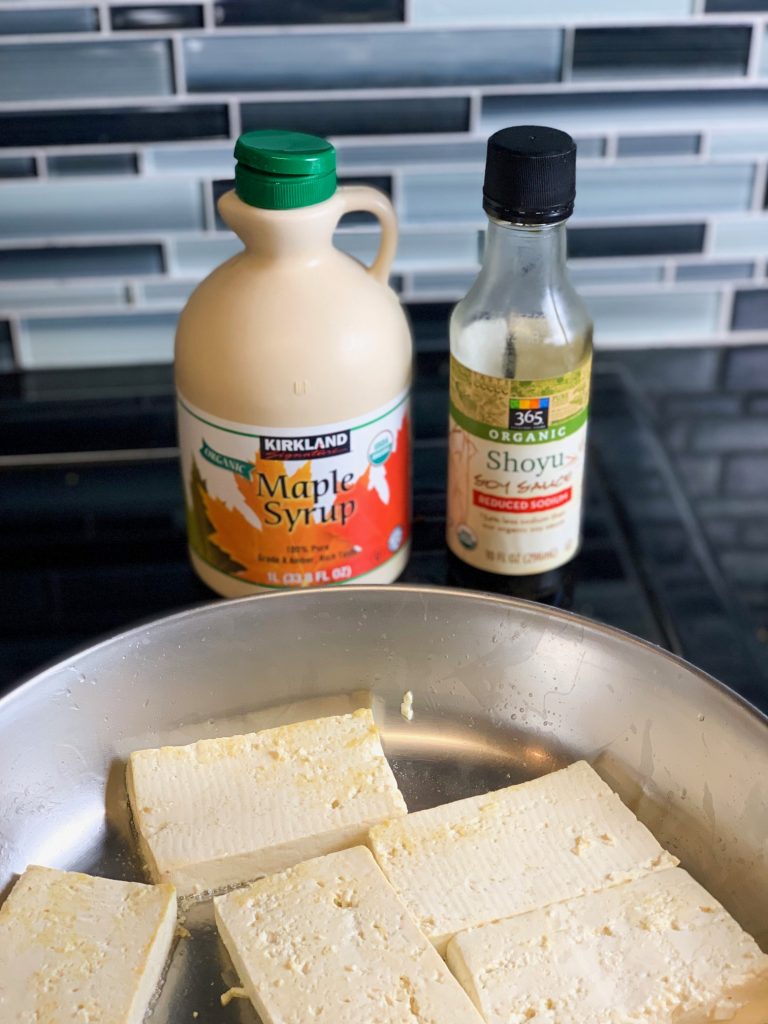 Best-Ever Vegan Carrot Soup
This vegan Carrott Soup is creamy and heavenly and all with no dairy. It takes no time at all to make and is one of those warming cozy recipes that sometimes we just need.
If you have been put off by bland carrot soup in the past please don't let that put you off and give this a go, it's definitely one of the easy vegan dinner recipes I turn to a lot.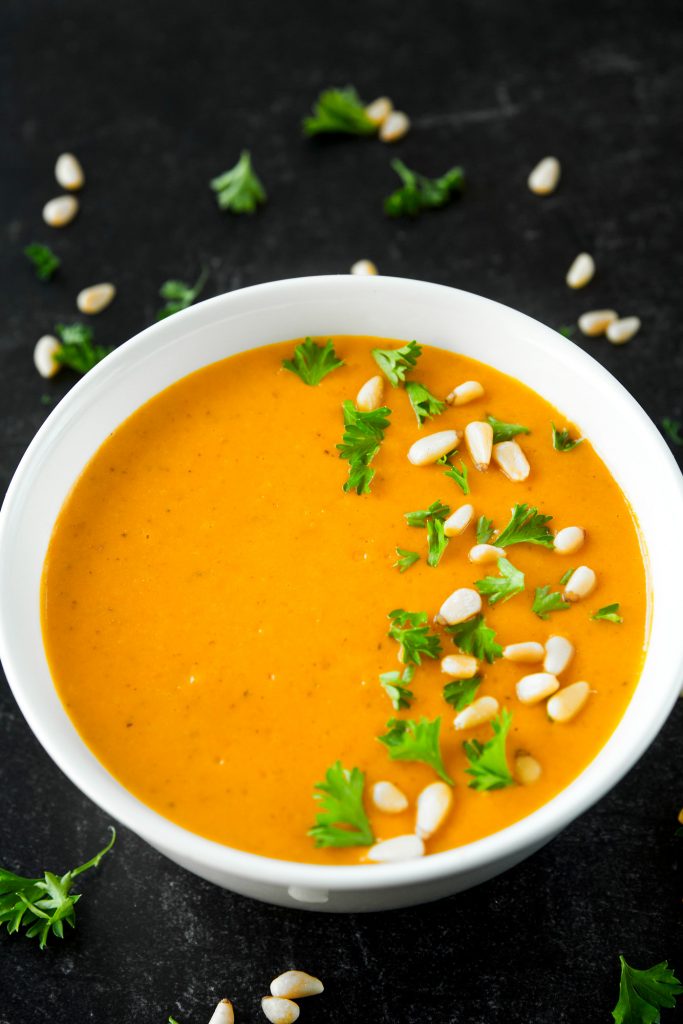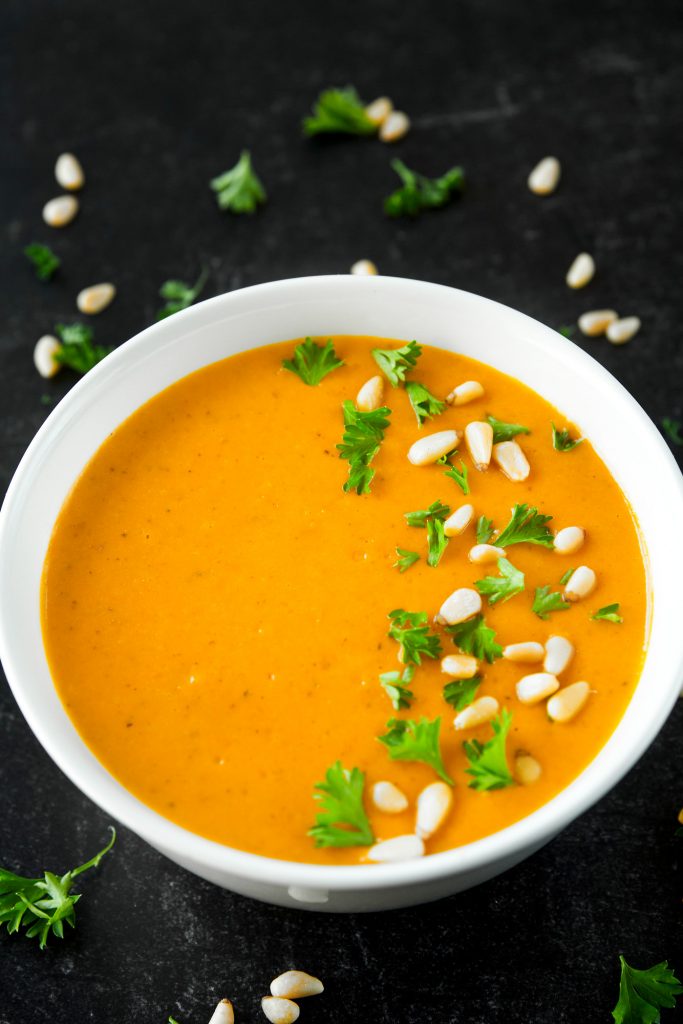 Best-Ever Kung Pao Tofu (Vegan)
Kung Pao Tofu is so easy and this will be one of the best tofu dishes you will ever eat!
You might have had kung pao tofu as takeout but it's not as difficult to make as it might appear.
One of the easy vegan recipes for dinner that will be great if you are having people around or just want to show off your culinary skills.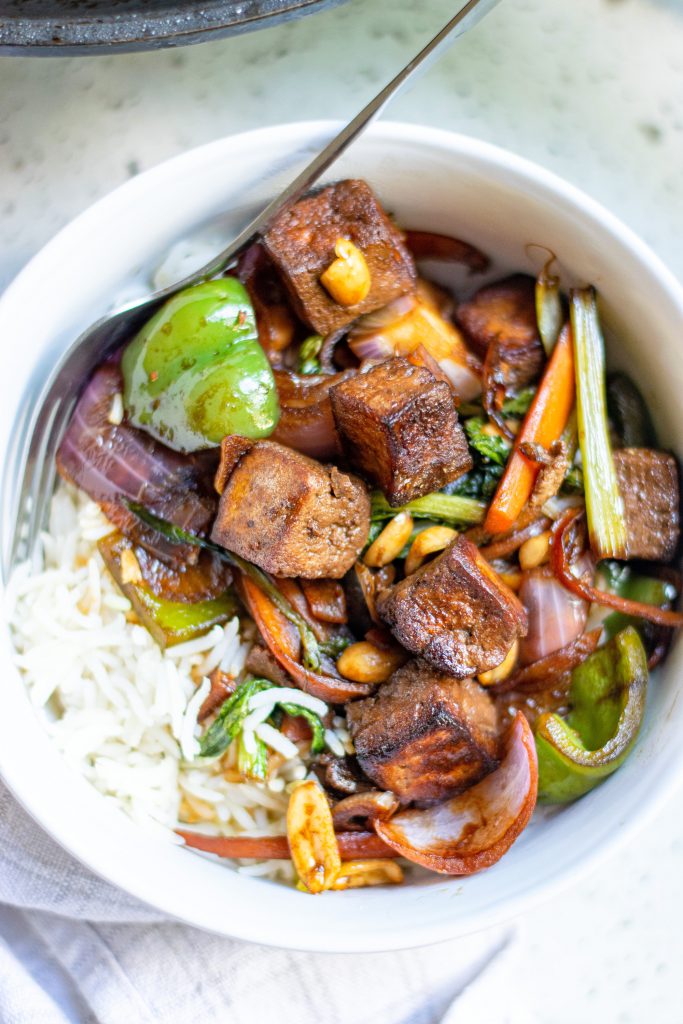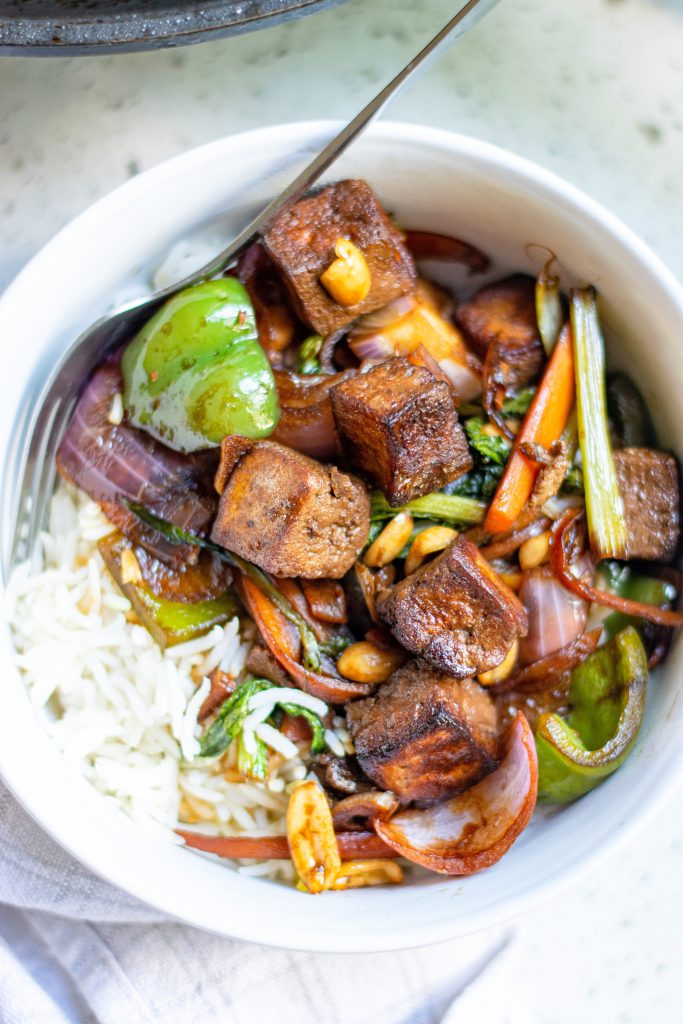 Easy Vegan Mushroom Risotto Recipe (Gluten-Free)
Risotto doesn't have to be difficult; believe me, I was scared to make a risotto for ages.
This Mushroom Risotto is easy, delicious, and is perfect for all newbie risotto makers.
If you have never tried making risotto before give this one a go you will be surprised how easy it is.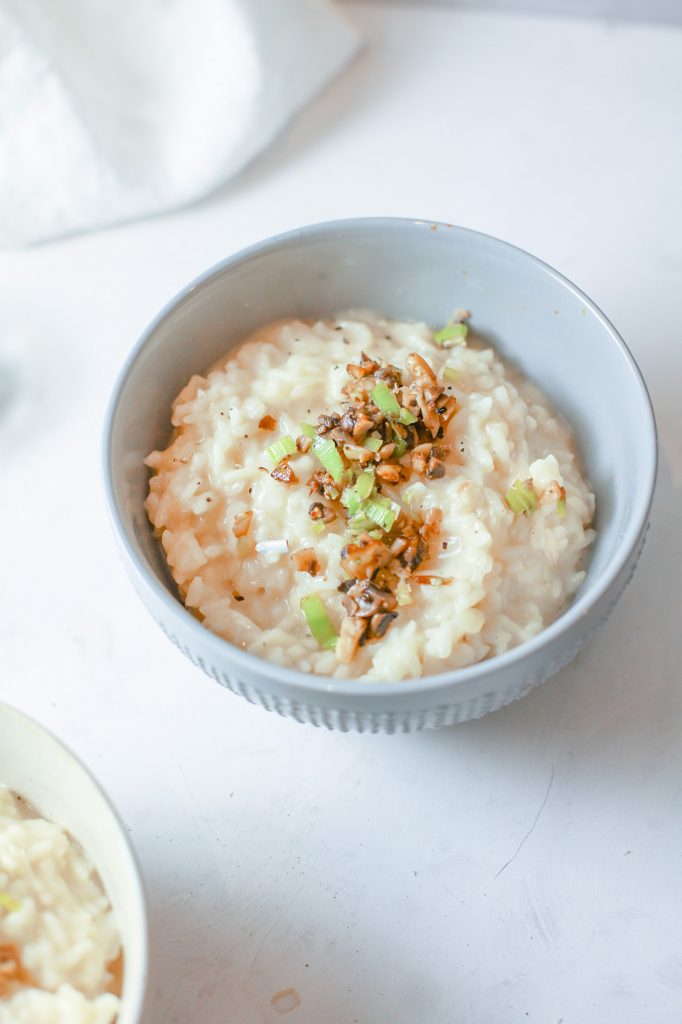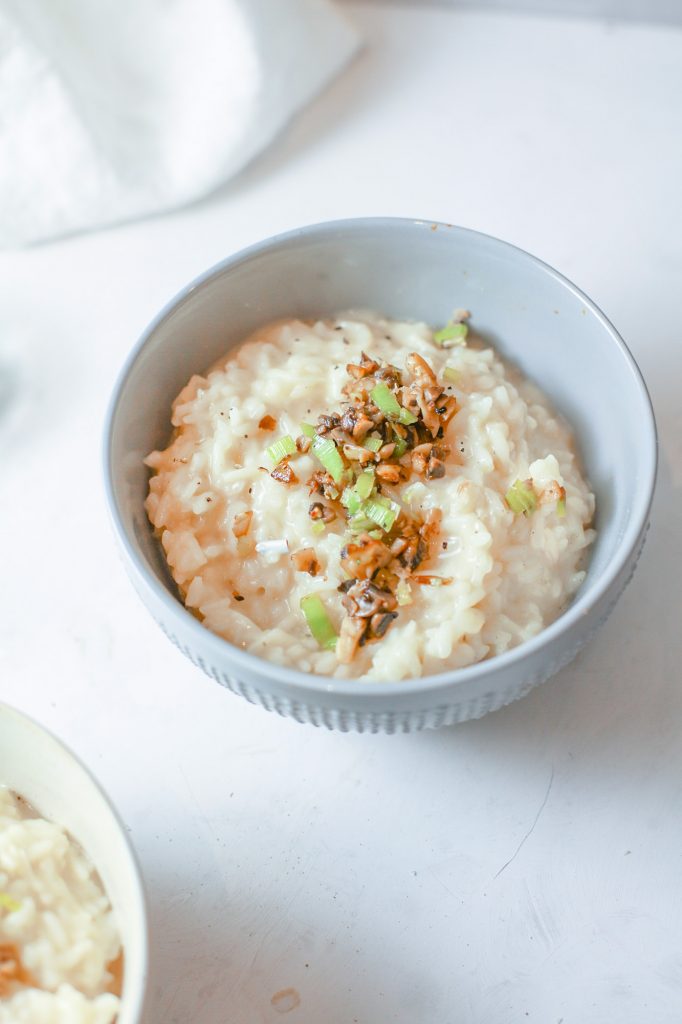 Easy And Delicious Vegan Lentil Soup Recipe
Does a meal get more hearty than a yummy Lentil soup? This lentil soup is customize-able with whatever spices you have at hand.
I created this recipe because I wanted something quick and easy that didn't require me to slave over the stove for ages.
It's so good with a chunk of bread for a quick evening meal.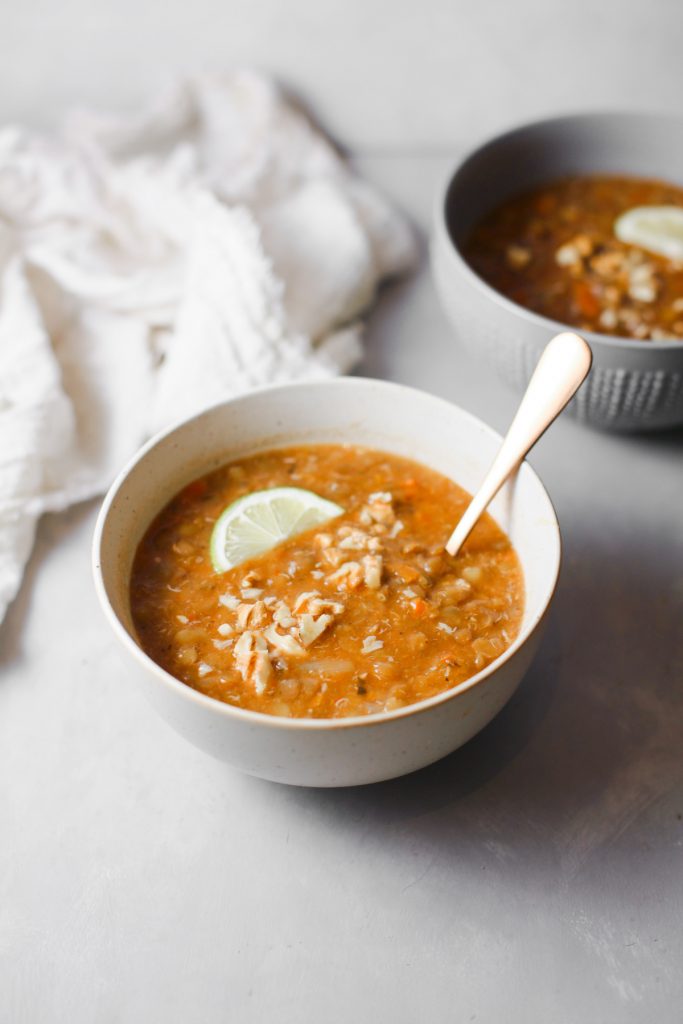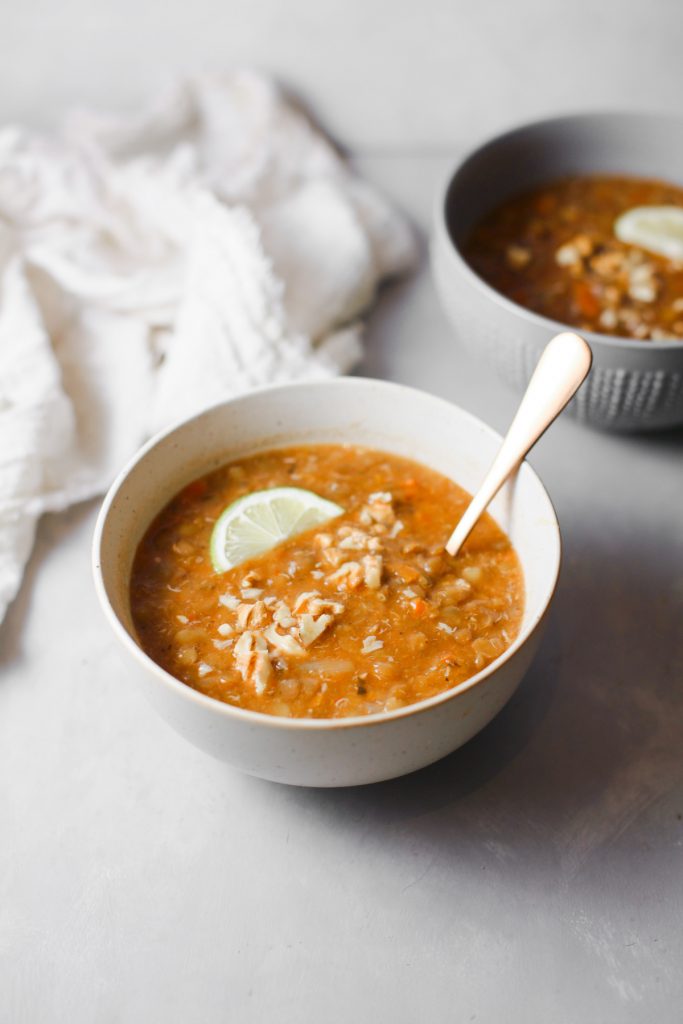 5-Ingredient Vegan Fried Rice Recipe
I love easy vegan recipes for dinner and this doesn't get any easier. 5 ingredients and a delicious Fried Rice at the end.
This is definitely for those who don't have all the time to prepare and procure ingredients and just want to use everyday ingredients. It cooks in just 10 minutes and tastes amazing.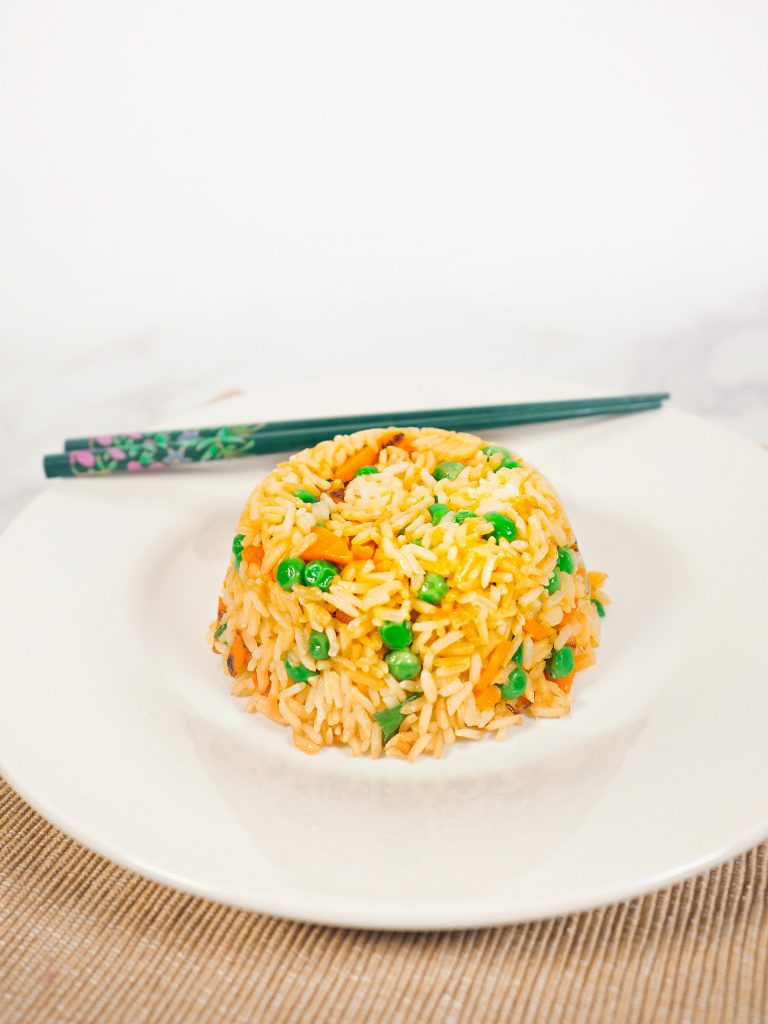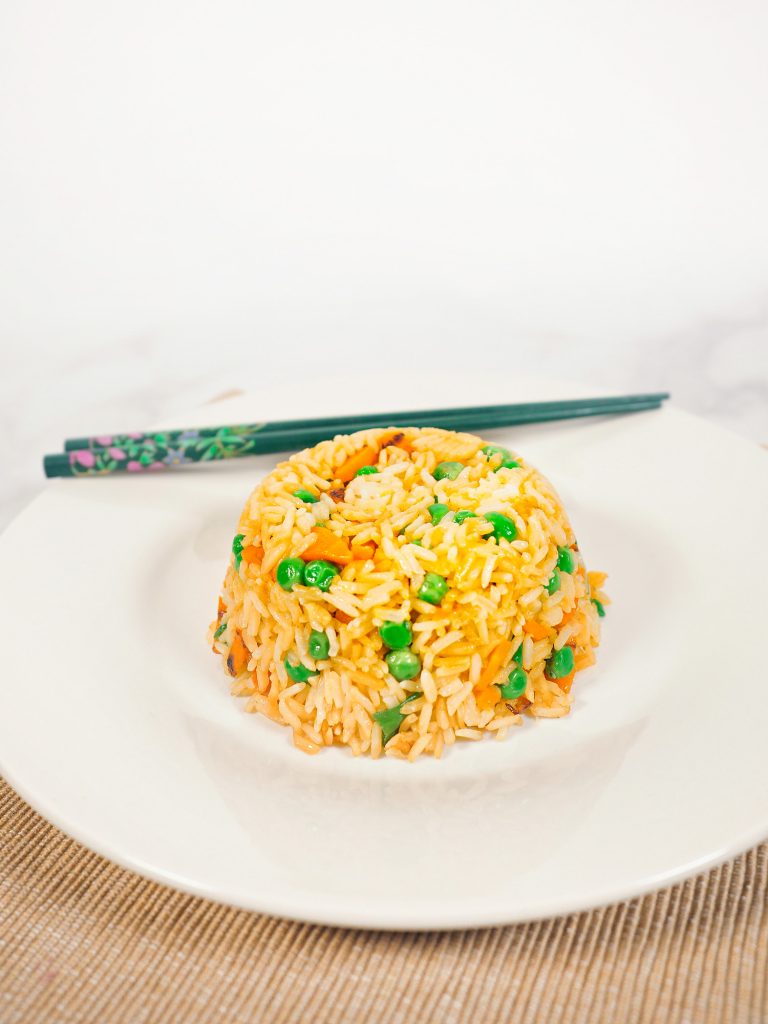 Mom's Easy Vegan Chili Recipe (5-Ingredients!)
My boyfriend's mom Denise makes the most amazing chili, we just removed the meat and it was just as delicious. I love this Vegan Chili and so does everyone who tries it.
A chili that doesn't require Quorn mince and really is just as good as it's meat alternative, or so I'm told.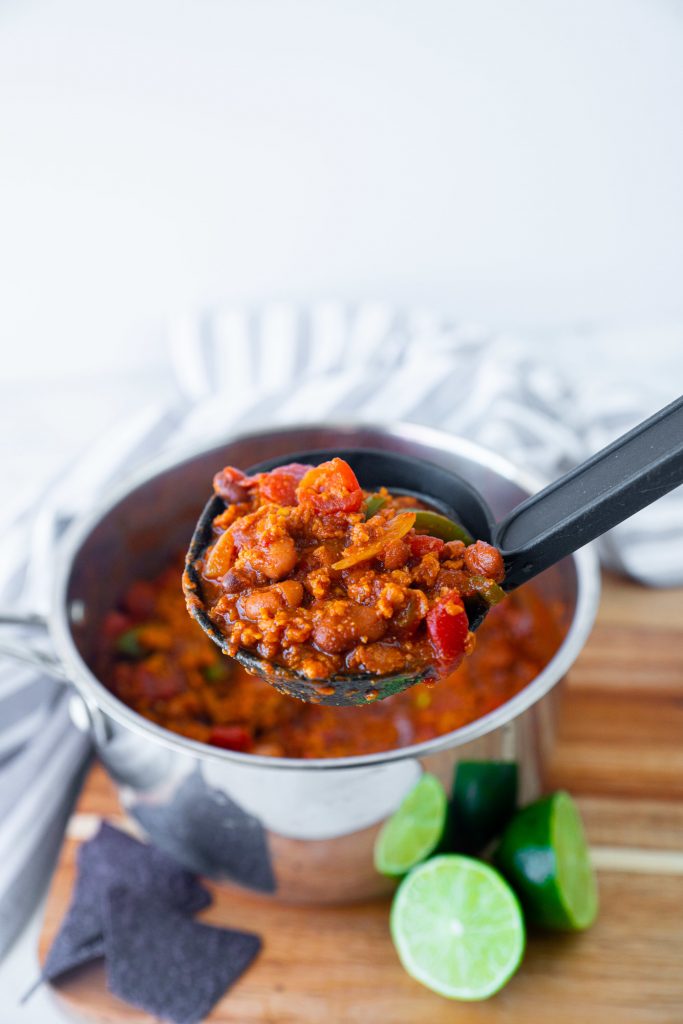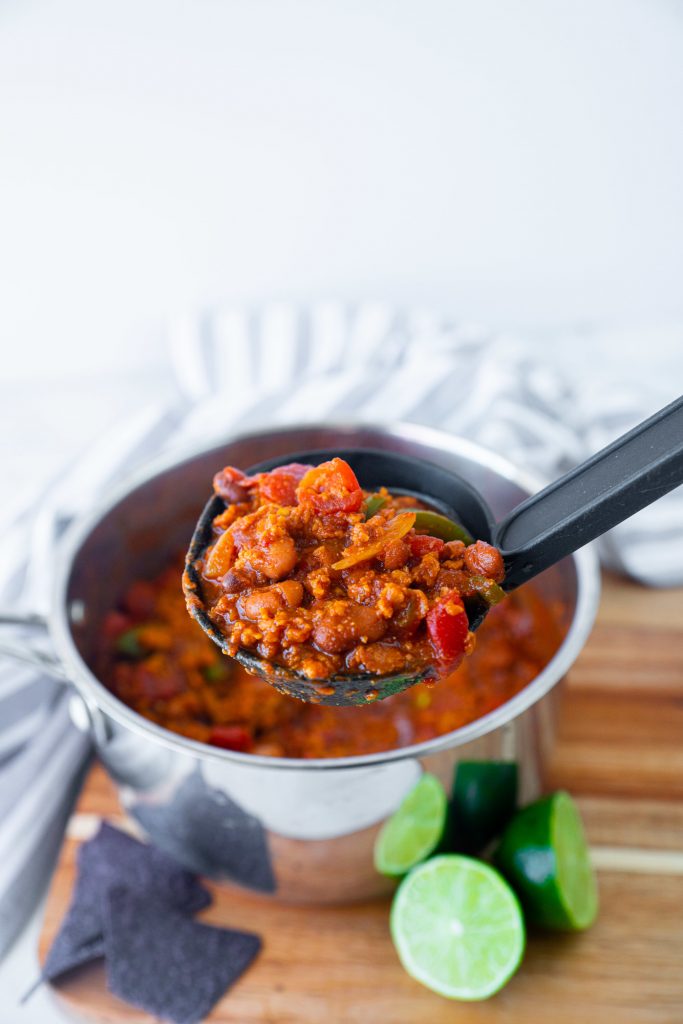 5-Ingredient Vegan Clam Chowder
One of my delicious vegan recipes that tastes just like the real thing, not that I would know but my my boyfriend who loves seafood agrees.
This Clam Chowder uses just five ingredients and can be cooked really quickly so it is perfect when you need some comfort food in a hurry.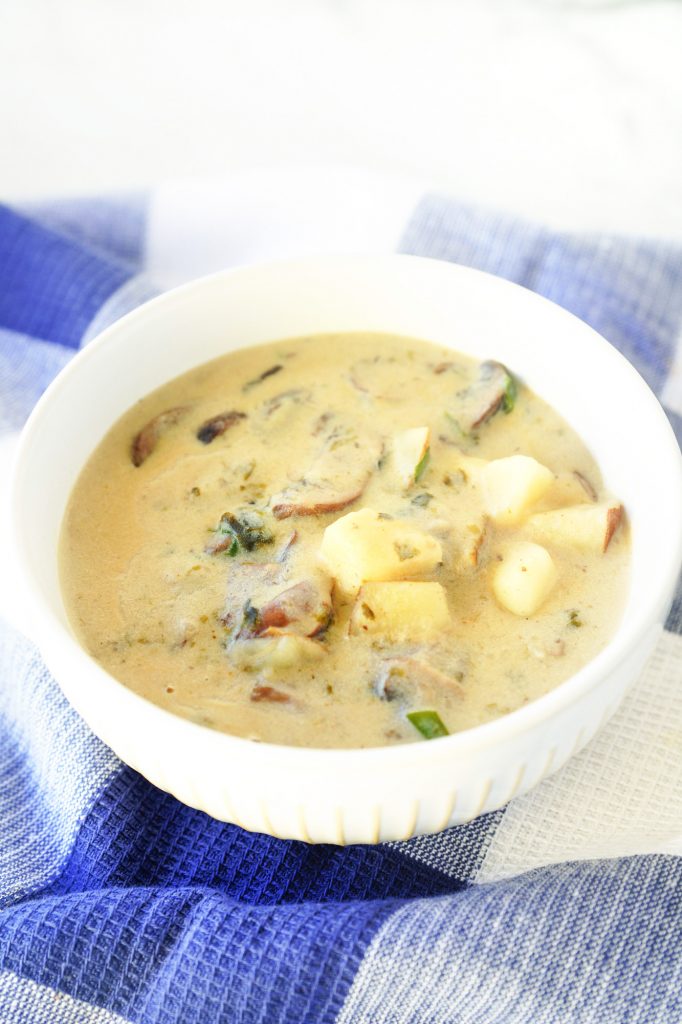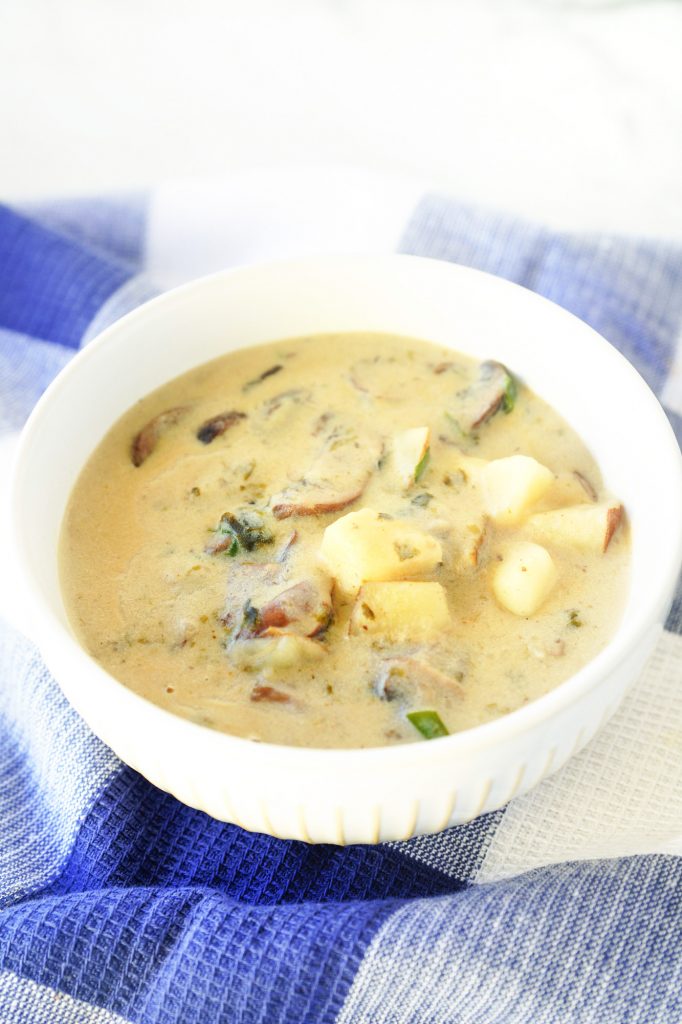 Easy One-Pot Vegan Udon Noodle Soup Recipe
This One-Pot Vegan Udon Noodle Soup is one of those easy vegan recipes for dinner that is so easy to make. No fancy ingredients, just use what you can get your hands on.
I generally use just regular mushrooms and whatever green leafy vegetables I have to hand and it's always so good.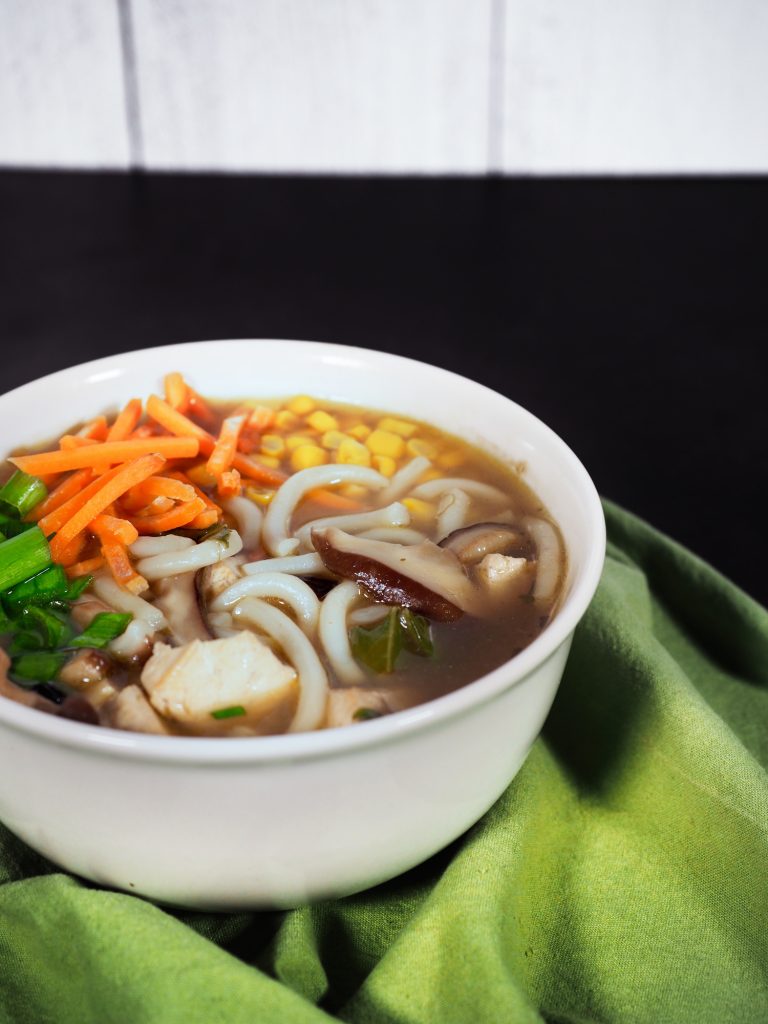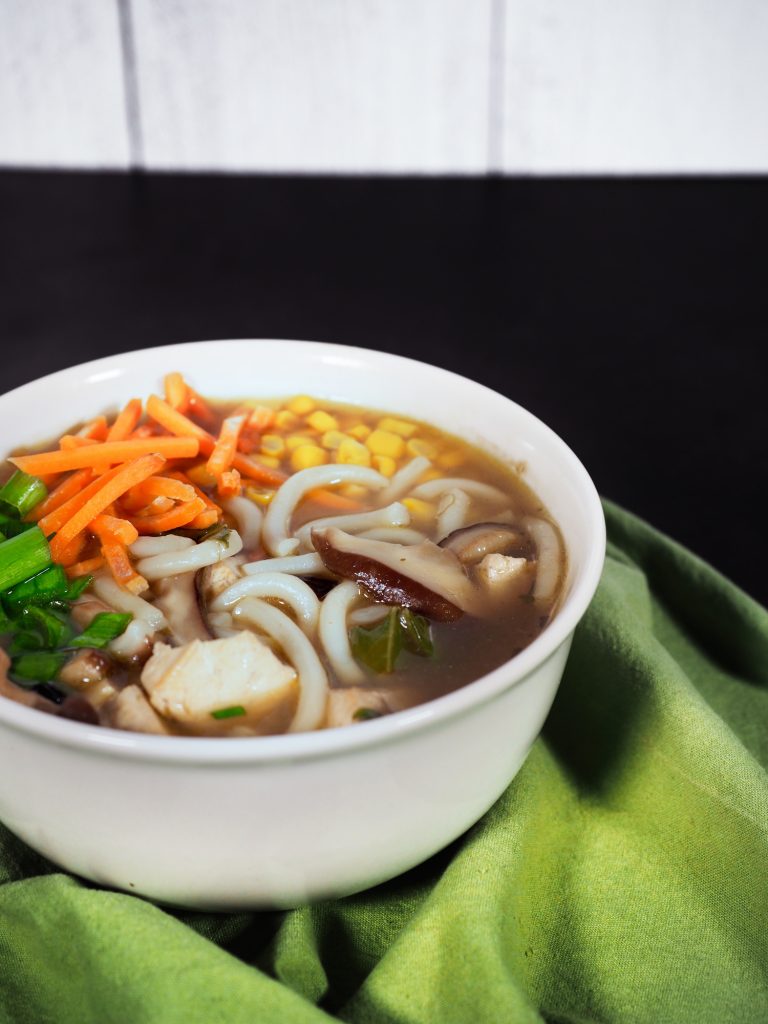 10-Minute Kung Pao Vegetables (Vegan)
When it comes to best vegan dinner recipes for me this one is definitely a top contender.
Kung Pao Vegetables are so easy to make in fact you can whip them up in about 10 minutes and they are perfect when you are in a rush and want something healthy.
If you haven't tried them before you are in for a real treat.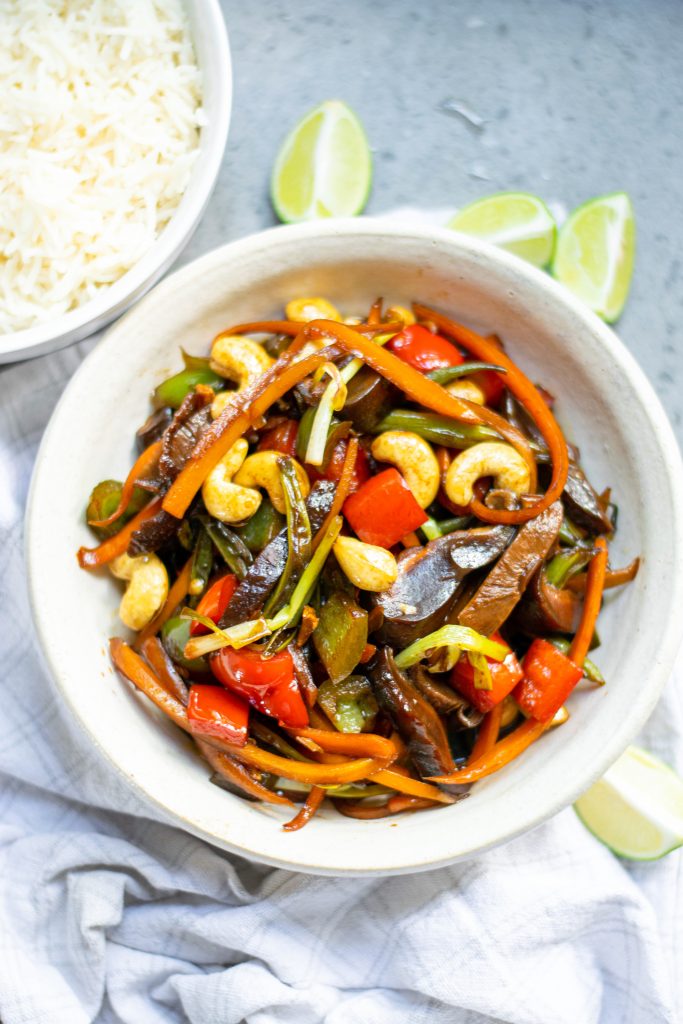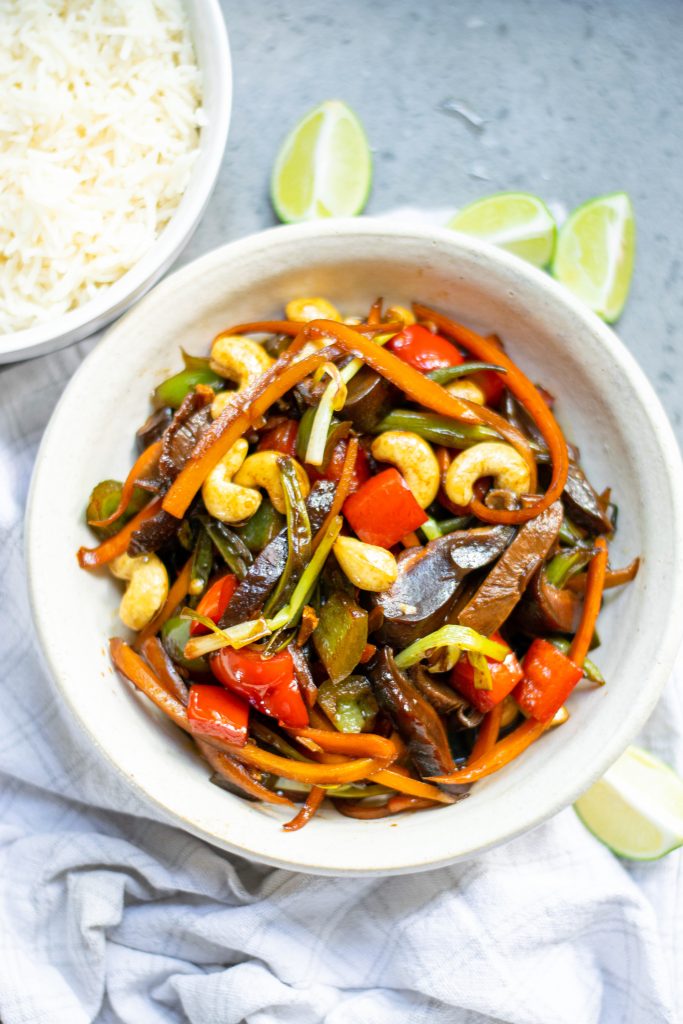 20-Minute Vegan Sloppy Joes (Gluten-Free)
A delicious vegan alternative to a much-loved food. This Vegan Sloppy Joes is so good.
This is Sloppy Joes like your Grandma used to make but without the meat. They are enjoyable, easy to make and make a great last-minute dinner.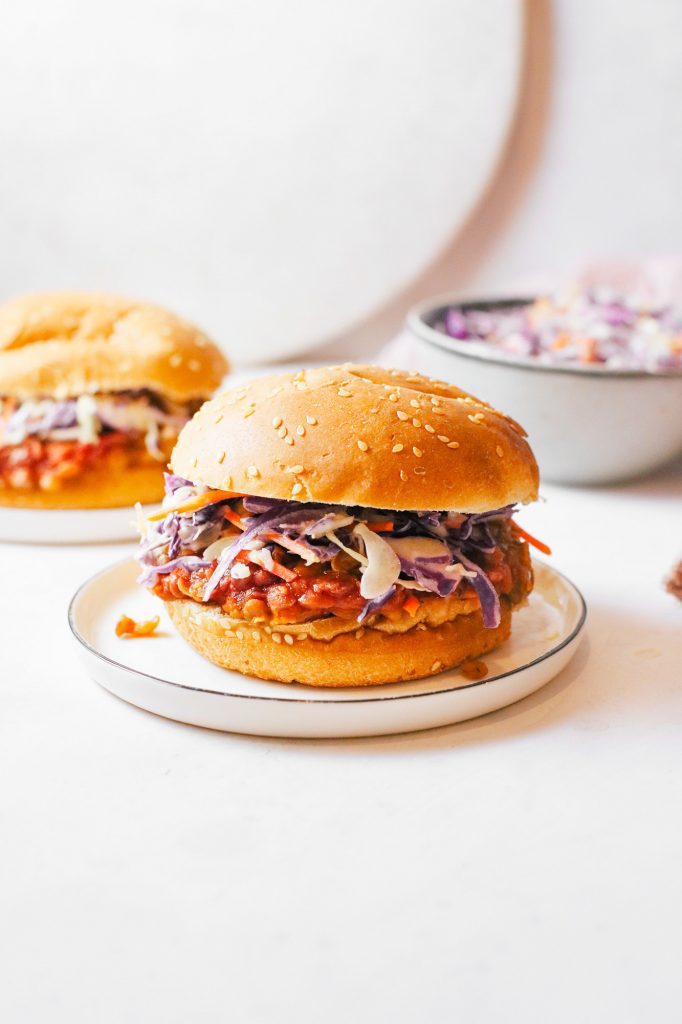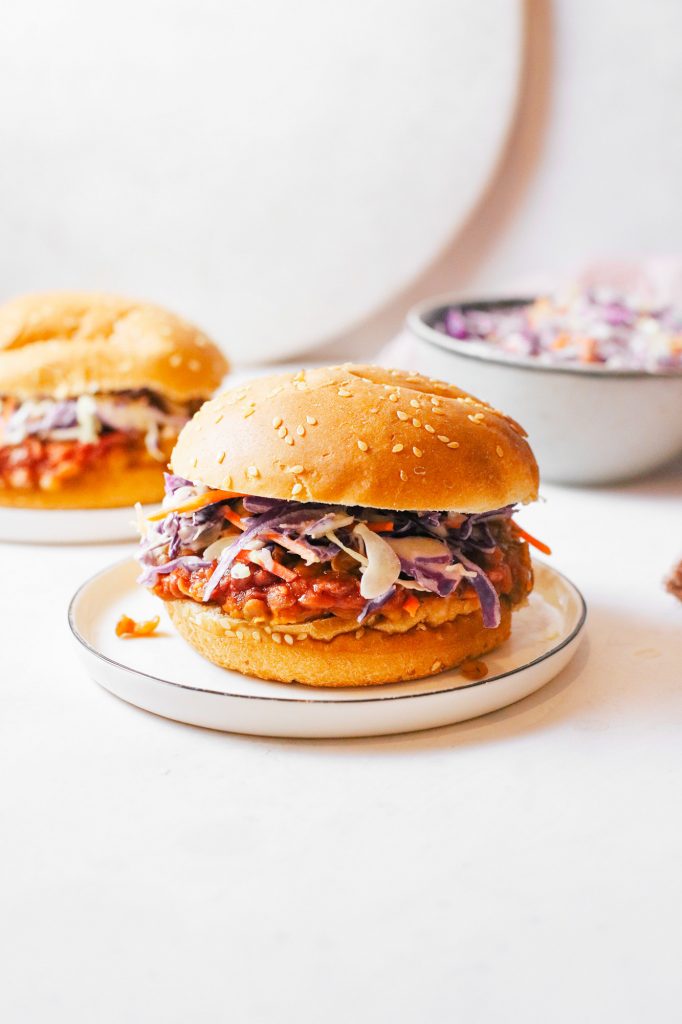 3-Ingredient Vegan Gnocchi Recipe
Talk about quick vegan dinners, this one is really quick and tastes heavenly.
Once you have made the Vegan Gnocchi then add any sauce you like for a quick meal. Keep your gnocchi in the fridge for a quick vegan dinner.
If you have never made pasta before don't worry this is pretty easy and almost fail-safe. you just need a few ingredients and they always come out pillowy and soft.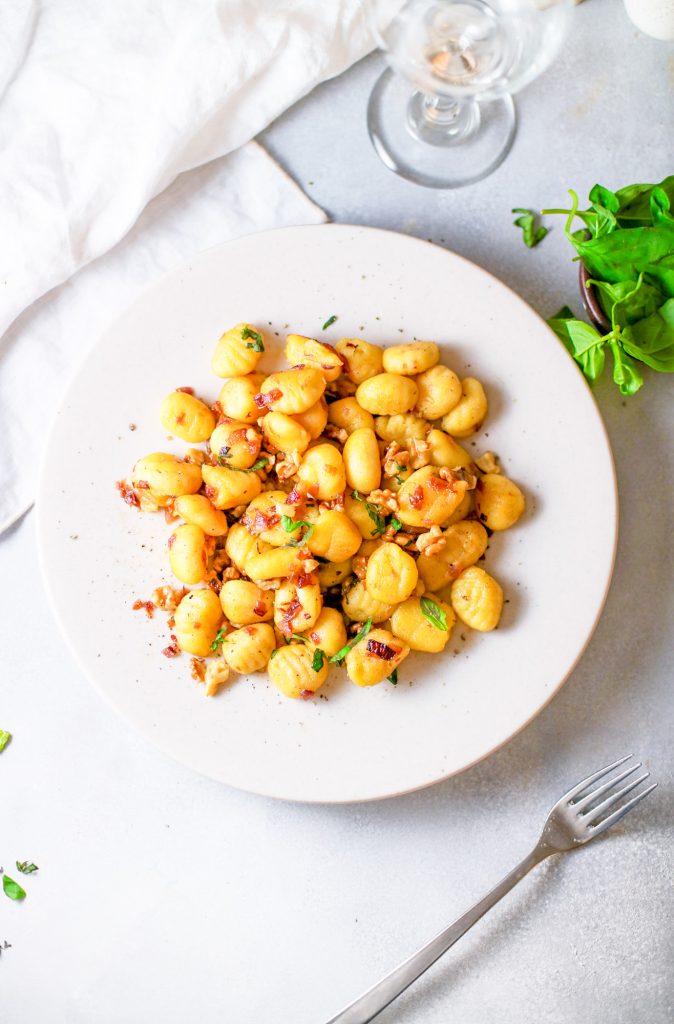 Best-Ever Crispy Vegan Tofu Nuggets (Baked)
One of my easy vegan recipes for dinner than everyone will love. These Crispy Tofu Vegan Nuggets are versatile, easy to make and the double-dipped in two coatings for extra crispiness.
Making your own tofu chicken nuggets is so much healthier, easier, and you can customize the taste!
Serve them with your favorite dip and some fries for that takeaway feeling.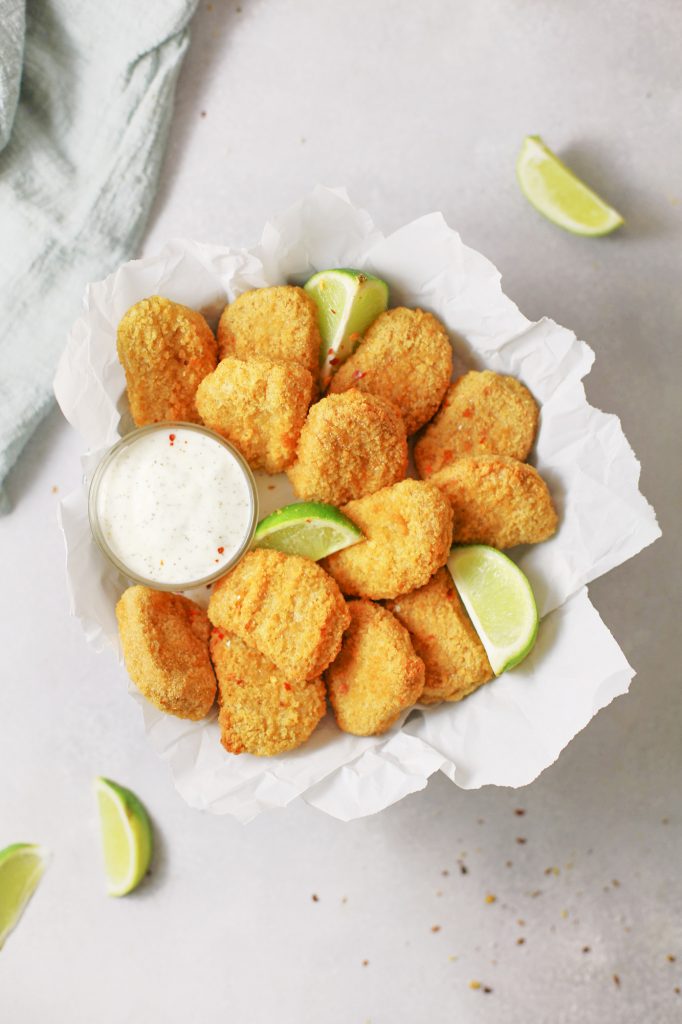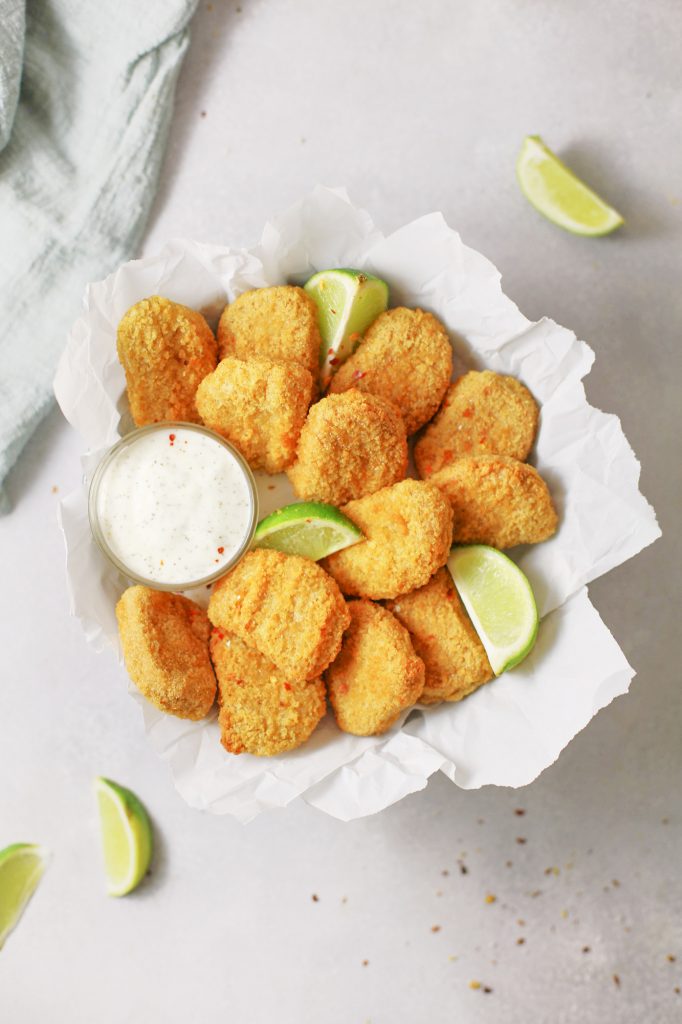 10-Minute Vegan Burrito Recipe (Gluten-Free
If you have rice cooked in advance this is one of those quick vegan dinners you can whip up in 10 minutes.
I find Vegan Burritos are always a hit with everyone so they are great if you have people around. This recipe is designed so you can customize the flavors and fillings, allowing you to add your favorites and easily leave out items you don't like.
Always a winner when you are stuck and don't know what to create.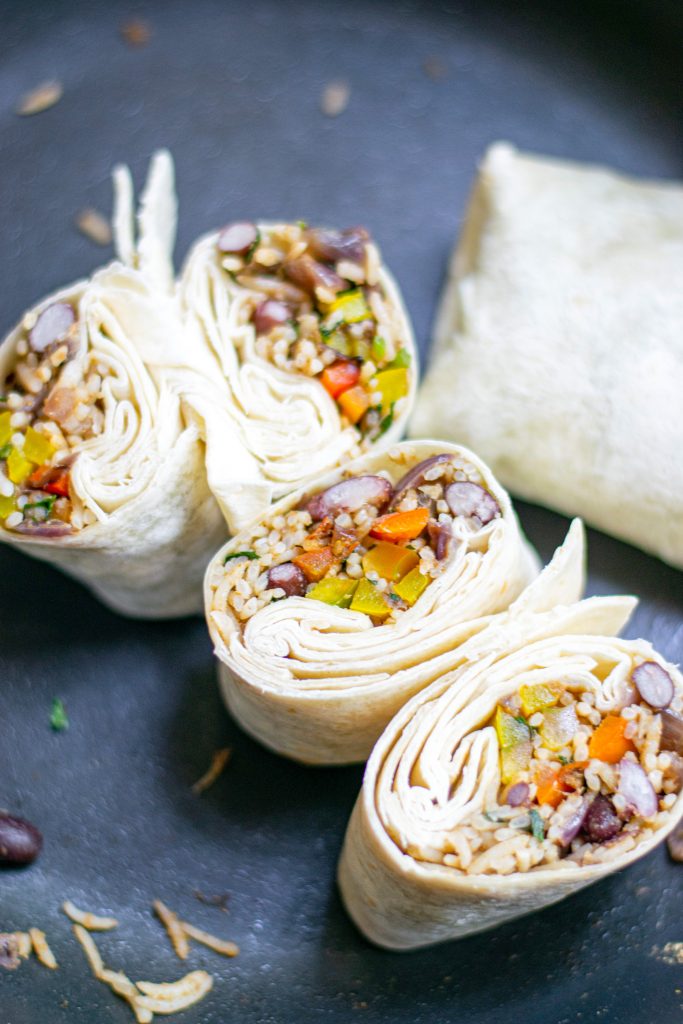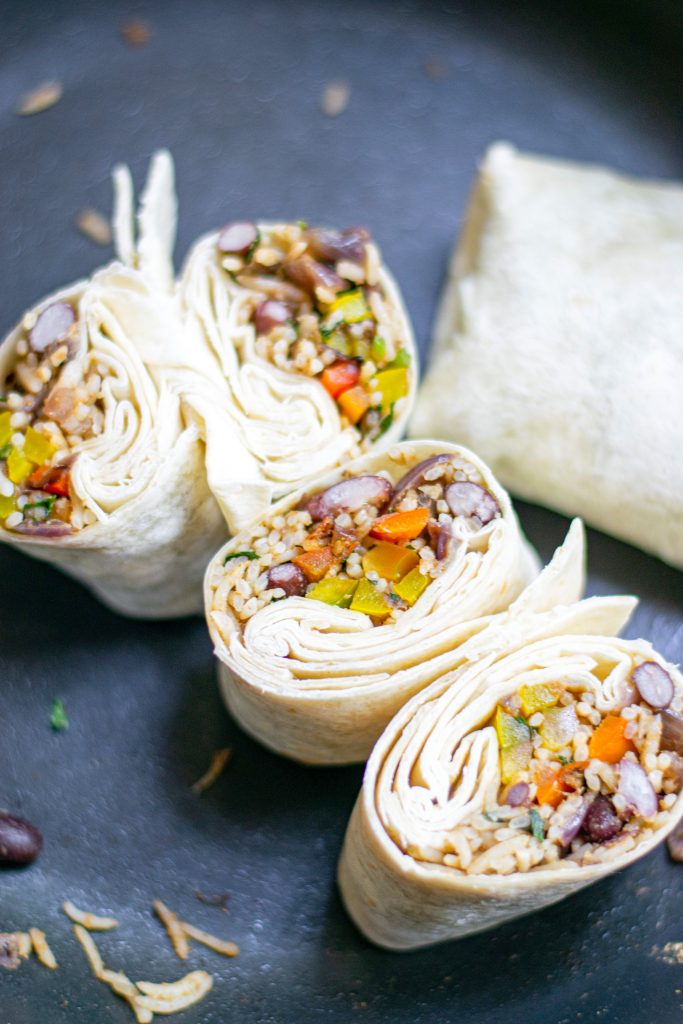 15-Minute Vegan Orange Tofu
The vegan take on orange chicken and you are going to love it. It smells and tastes amazing and is honestly so easy to make.
Serve this Vegan Orange Tofu with rice or noddles for that authentic Chinese feel.
I've included how to make the sauce in the recipe but have also have talked you through using a bought sauce if you are looking for an easy and quick vegan dinner recipe.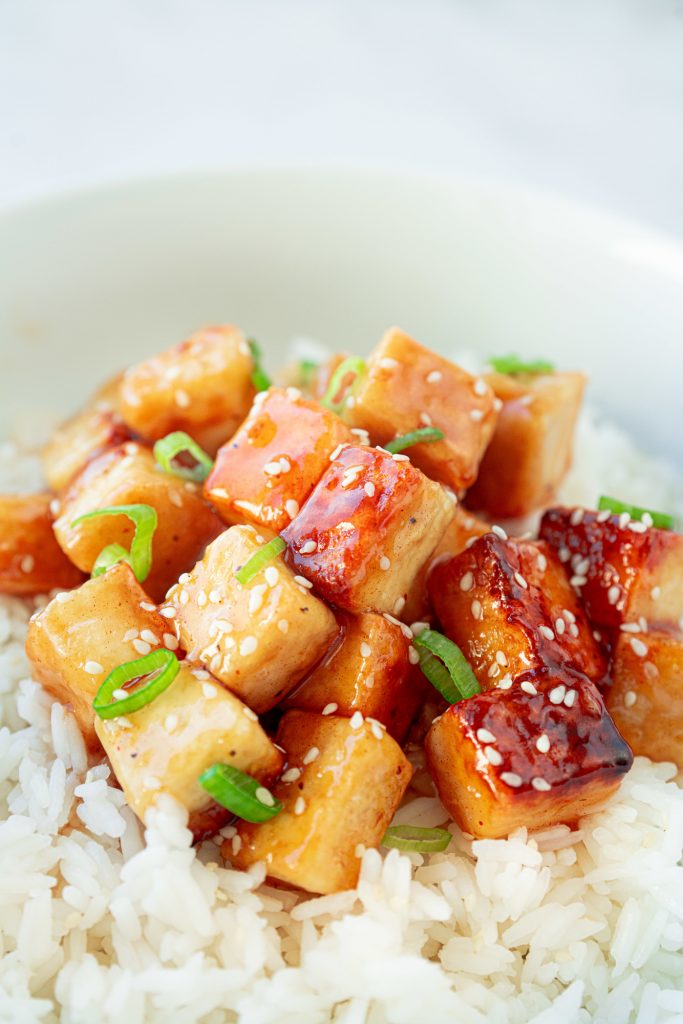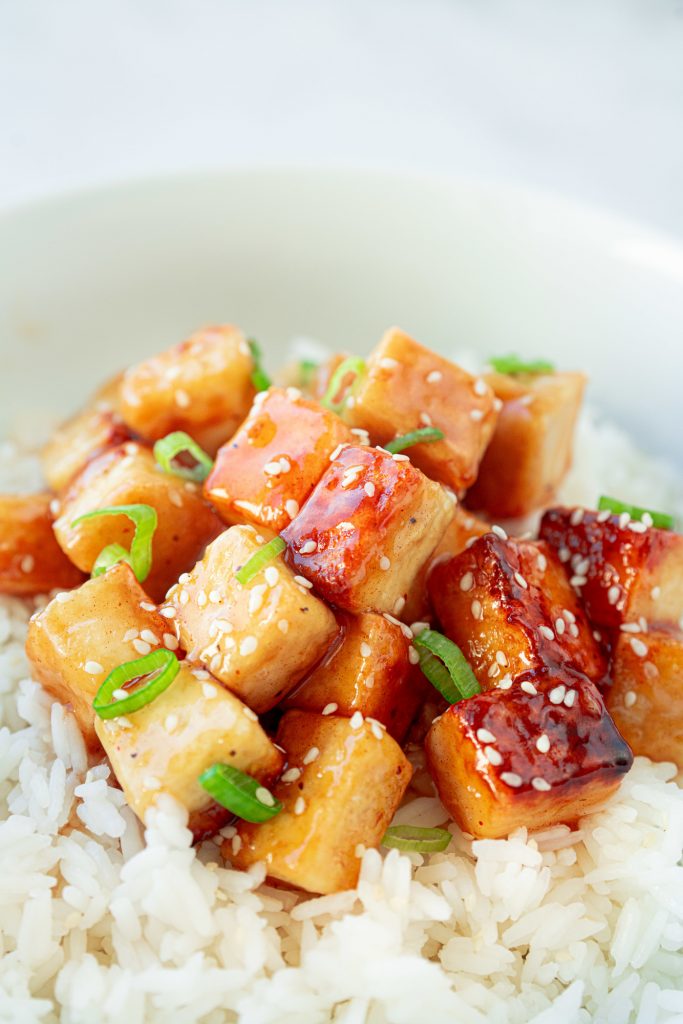 Classic Homestyle Vegan Meatloaf Recipe
Vegan meatloaf a real family winner and this one is honestly a dream.
If you are looking for something authentic this homestyle Vegan Meatloaf Recipe is for you it's easy to make and so yummy. It takes about 10 minutes to make and then bakes for an hour, giving you time to prepare some potatoes and vegetables to serve with it.
For that special meal or bake and eat throughout the week.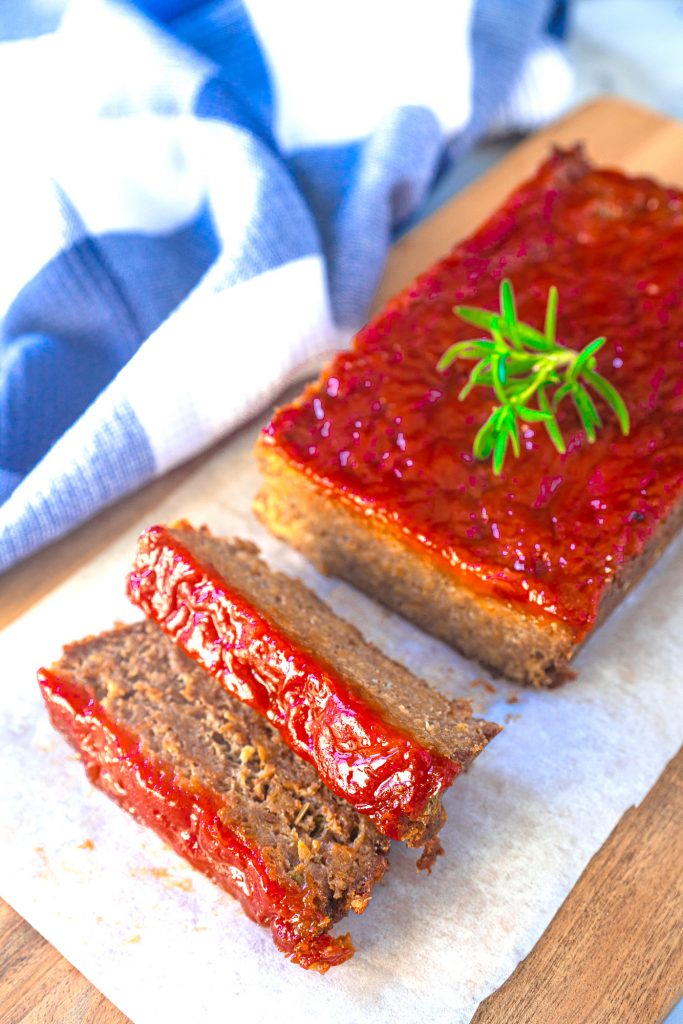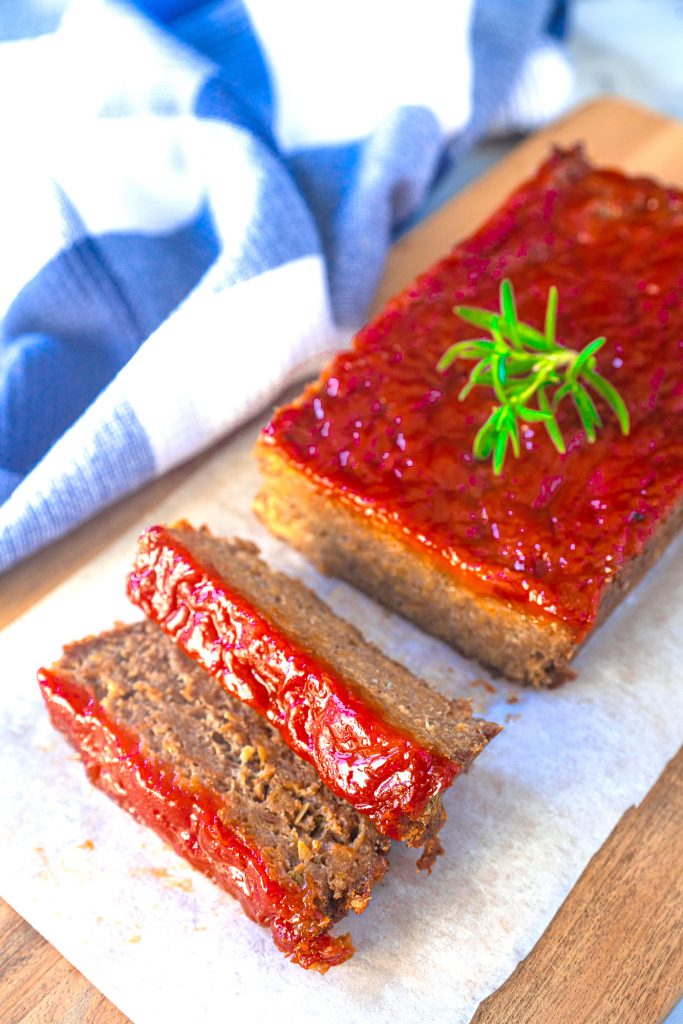 10-Minute Vegan Burrito Bowl
When it comes to easy vegan recipes for dinner they don't come much easier than this one.
This Vegan Burrito Bowl is my go-to weeknight meal. I can easily make it after work when I am rushed and everyone loves it.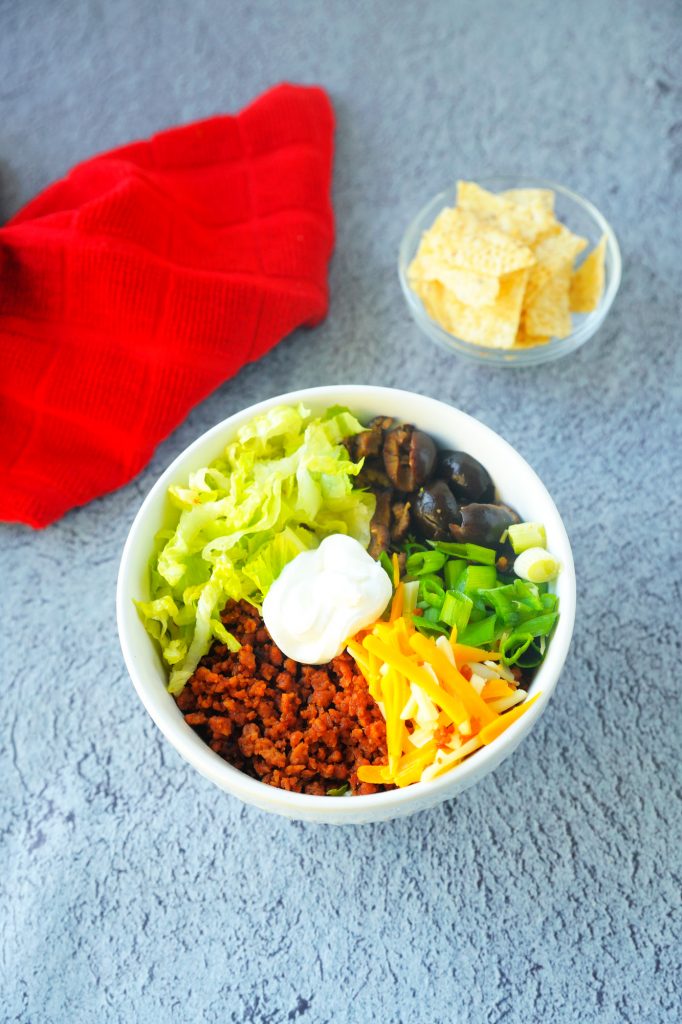 10-Minute Vegan Pumpkin Pasta
Never had Vegan Pumpkin Pasta? You are going to love it.
It's easy to make, has a unique flavor, and makes a great meal for everyone, not just vegans.
And it taste really creamy without using any milk or cream.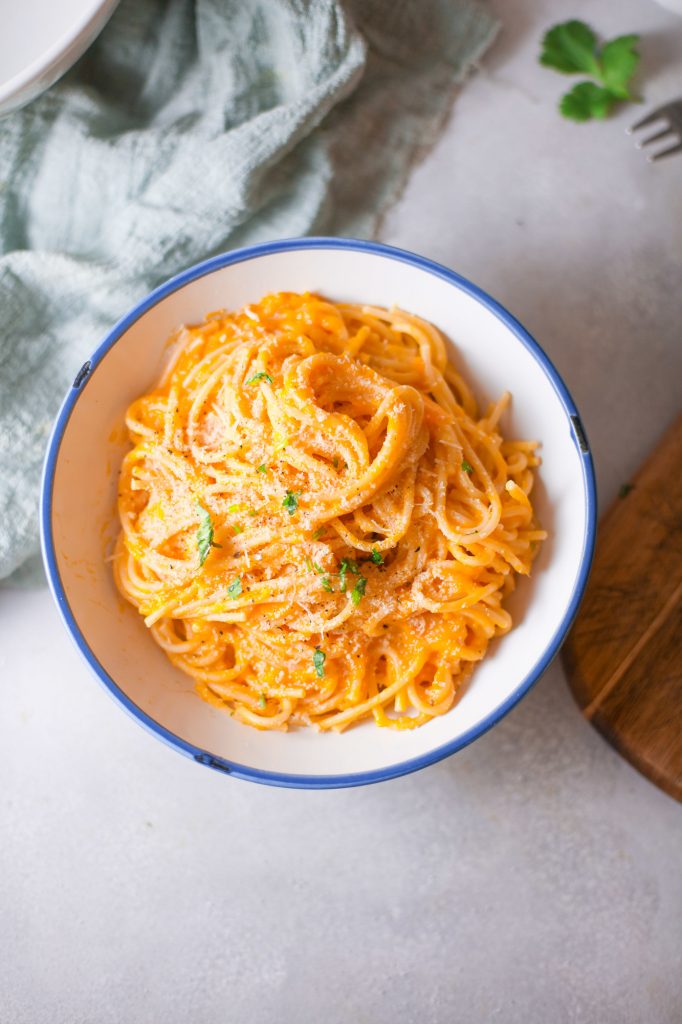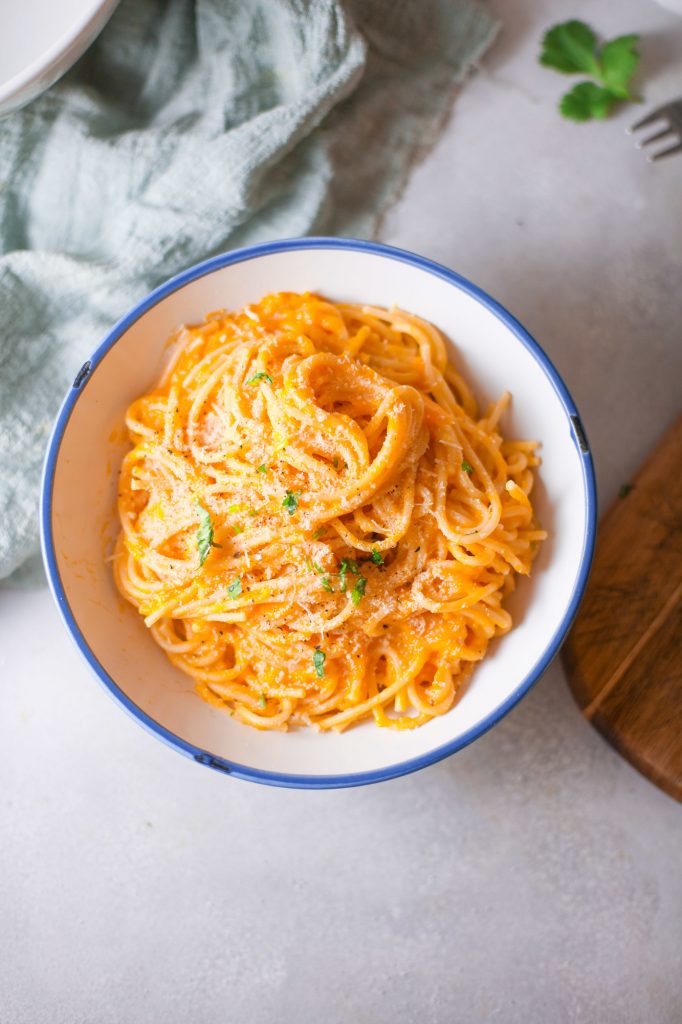 Best-Ever Vegan Bao Buns With Vegetables
I am OBSESSED with Bao Buns but finding vegan ones has been hard. So I decided to make my own.
Bao (pronounced bow) is savory filling wrapped inside a sweet white dough. Sometimes they are steamed and sometimes they are pan-fried.
These ones are pan fried with customization flavors and vegetables.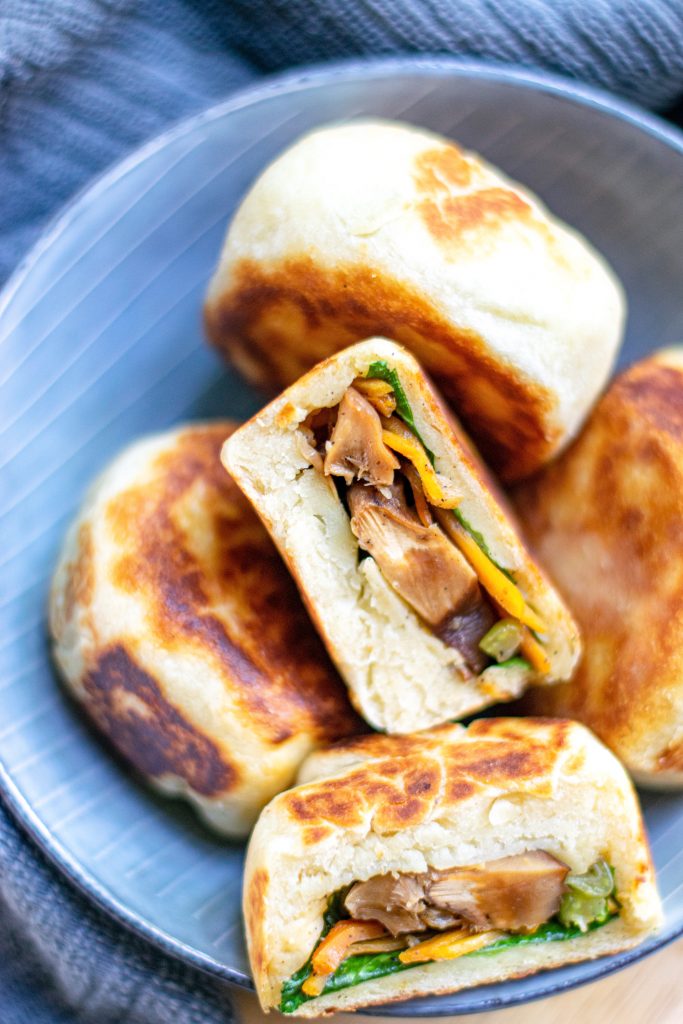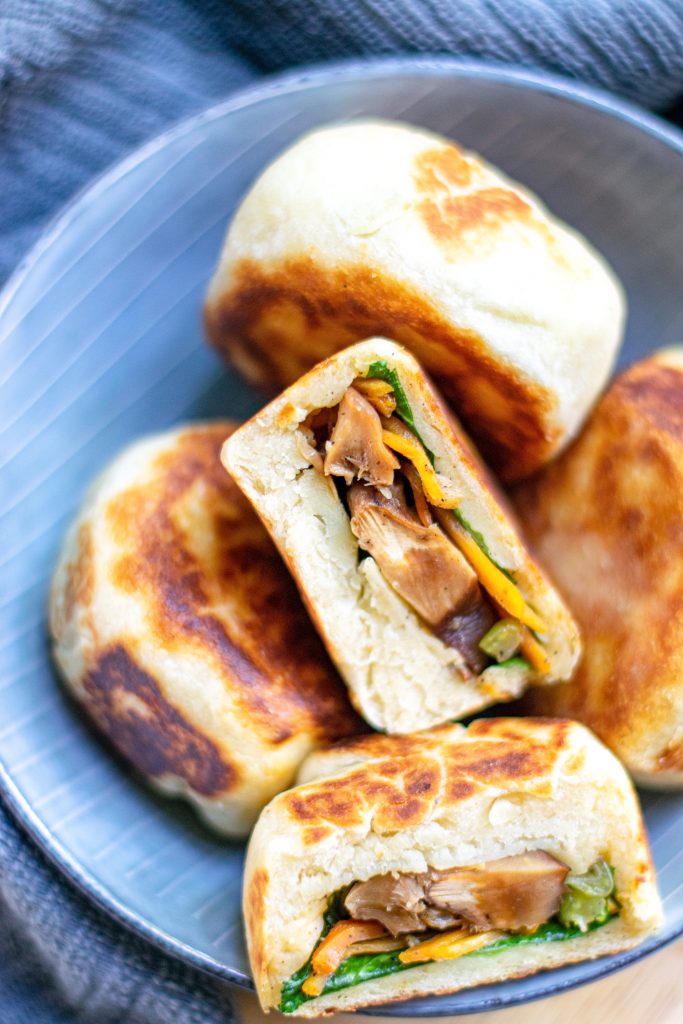 Creamy Vegan Alfredo Sauce Recipe (Nut-Free)
This Creamy Vegan Alfredo Sauce is one of those easy vegan recipes for dinner that you will love.
It's decadent and delectable and also nut and gluten free
It's a creamy vegan fettuccine alfredo dish accessible to everyone with a secret and somewhat surprising ingredient.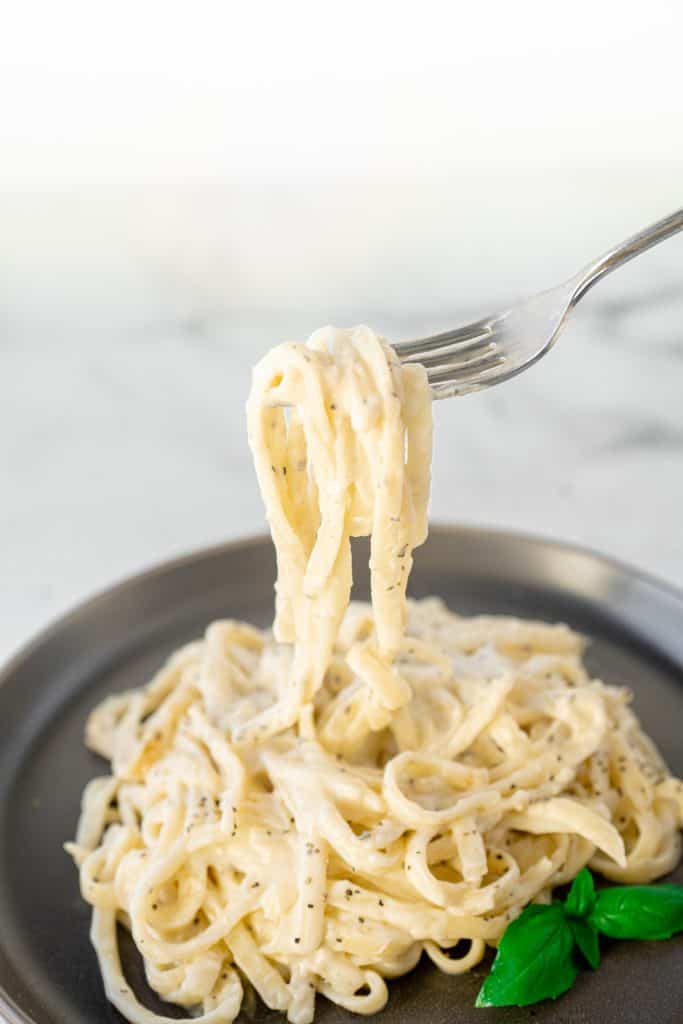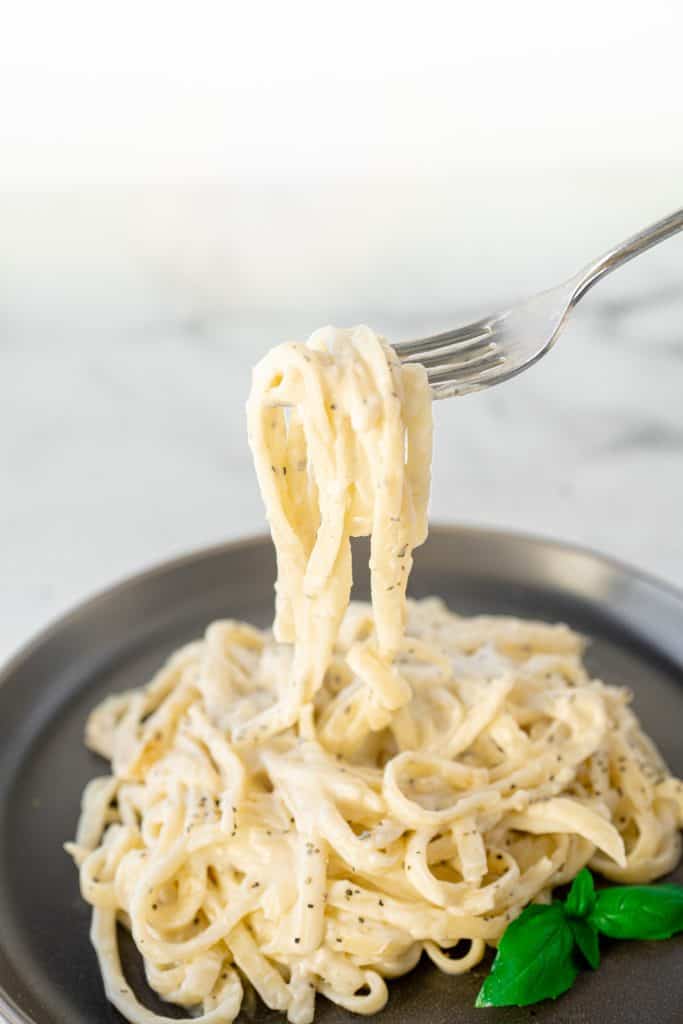 Best-Ever Vegan Portobello Mushroom Burger Recipe
I eat this so often, it is my go-to quick vegan dinners. There is no making of a patty and a list of ingredients as long as your arm.
This Vegan Portobello Mushroom Burger is meaty, quick and totally customizable to your tastes.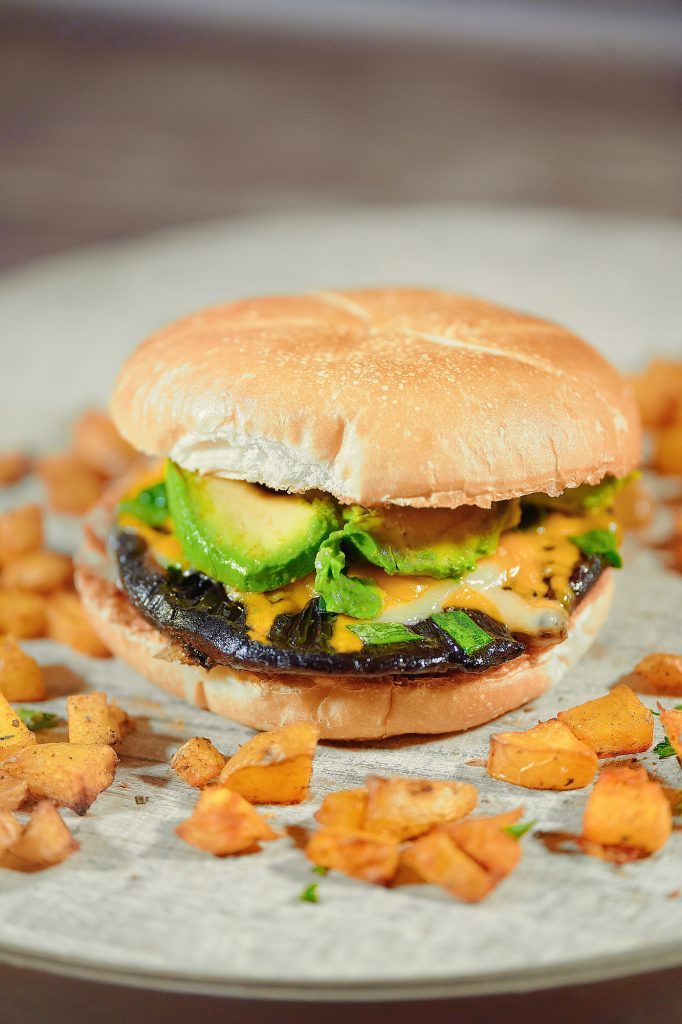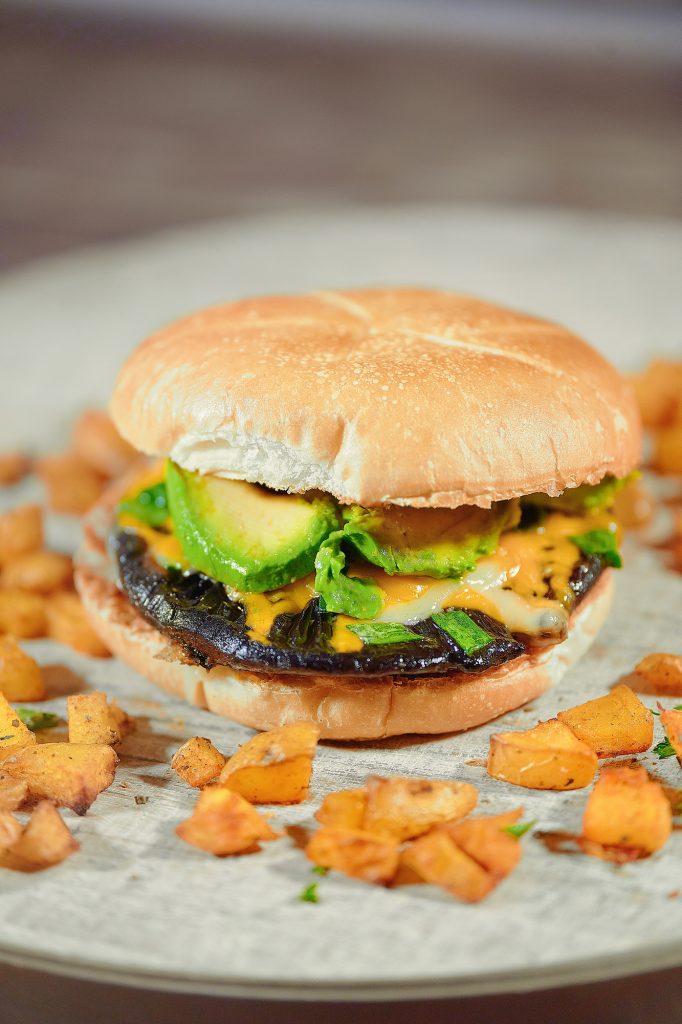 Please let me know if you try any of these easy vegan dinner recipes. I love creating quick vegan dinners and showing people that vegan doesn't have to be complicated.