If you are looking for authentic and delicious Italian butterball cookies, this is the recipe for you! In case you aren't familiar, Italian butterball cookies are soft and buttery and melt in your mouth with ease! Despite the name, they are made using margarine, not butter.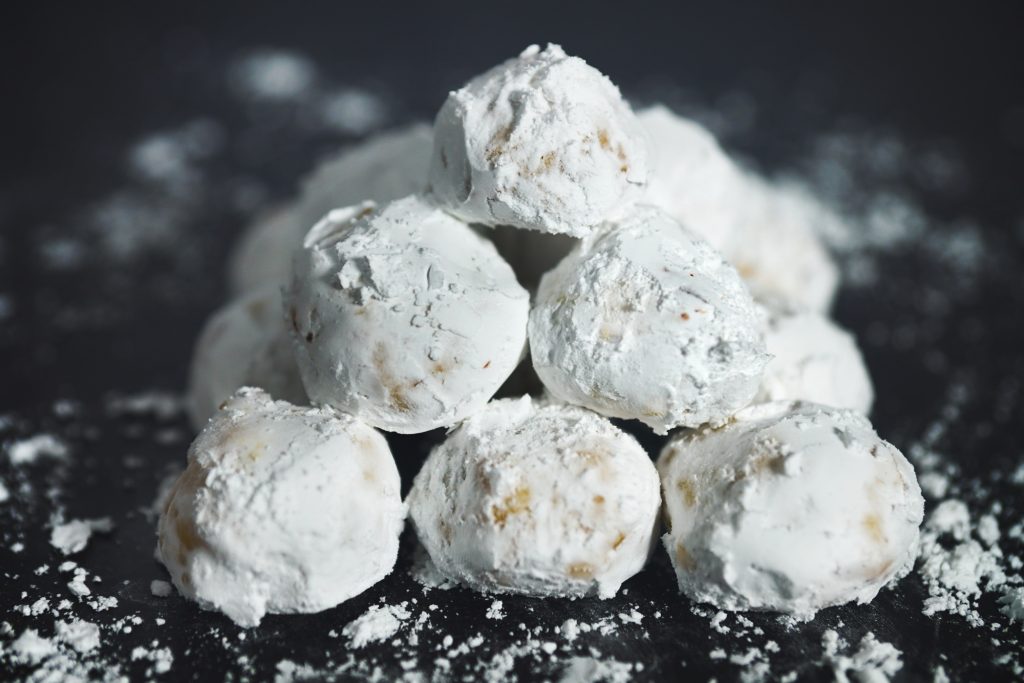 This is my Italian Grandma's Butterball Recipe. It is over 70 years old and has been baked for weddings, Christmas cookie trays, graduations and more. As I write this, the handwritten note that is stained and passed down for generations is beside me.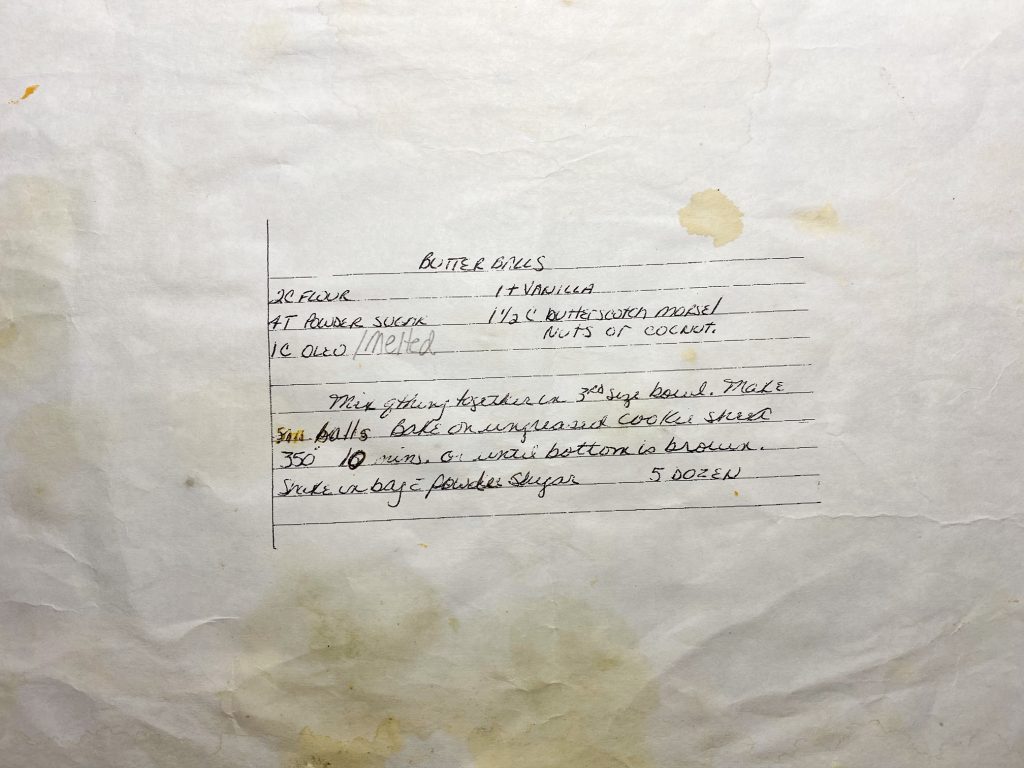 These Italian butterball cookies are 100% vegan. This is NOT a veganized recipe. This is how my Italian Grandma has made them for the past 60+ years.
She never used butter in butterball cookies, she actually used margarine but "back in the day" it was called oleo. Oleo first entered the food scene in France back in 1869!
You can even use my Homemade Vegan Butter recipe if you want to make your own! It is super quick and easy to do too!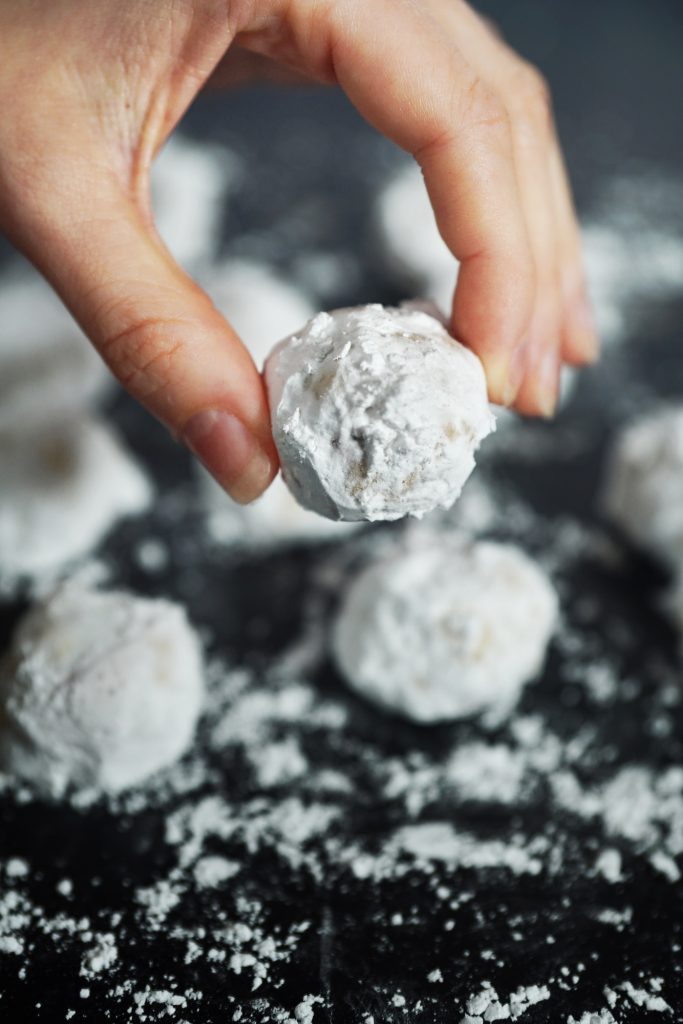 If you aren't vegan or have never baked vegan cookies before, don't be afraid! My Grandma was about as far away from being vegan [and healthy] as you could ever get, so I promise that these cookies are 100% decadent!
When making these Italian butterball cookies, do not refrigerate the dough. You will start making the dough balls immediately after you combine the ingredients.
You can make as many or as few butterball cookies as you want. This recipe bakes 5 dozen as it is, but the balls must be very tiny! You can choose to make them larger if you want larger cookies and don't want to roll out 5 dozen, but the joy of eating butterballs is the fact that you can easily pop them in your mouth!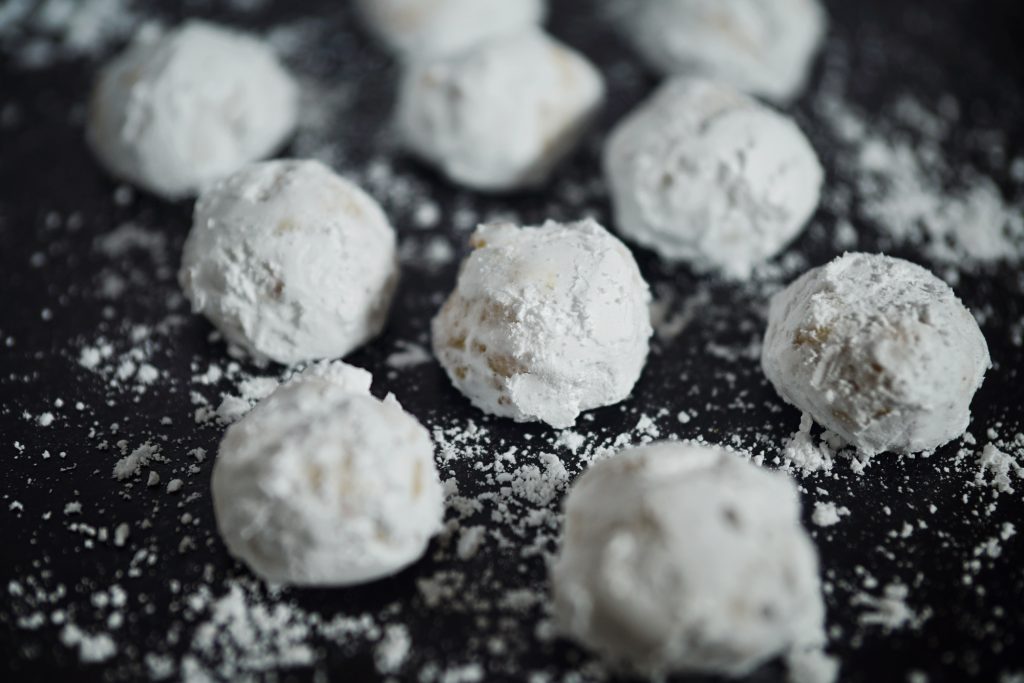 The butterballs keep well in the freezer for 1-2 months. When storing them, store the baked cookie in a sealed container, but do not dust/shake with powdered sugar. When you defrost and prepare for serving, finish the recipe by shaking with powdered sugar. Do not store with powdered sugar or else the sugar will "melt" into the cookies and will disappear visually.
Finally, don't try and substitute the butterscotch morsels for chocolate chips. You would think that it would make them better, but it makes them worse. Growing up, my mom said my grandma tried to make them with chocolate chips and the entire family revolted!
I hope you enjoy these Italian butterball cookies and think of my grandma each time you make them. I hope that they become YOUR new "grandma cookies" too!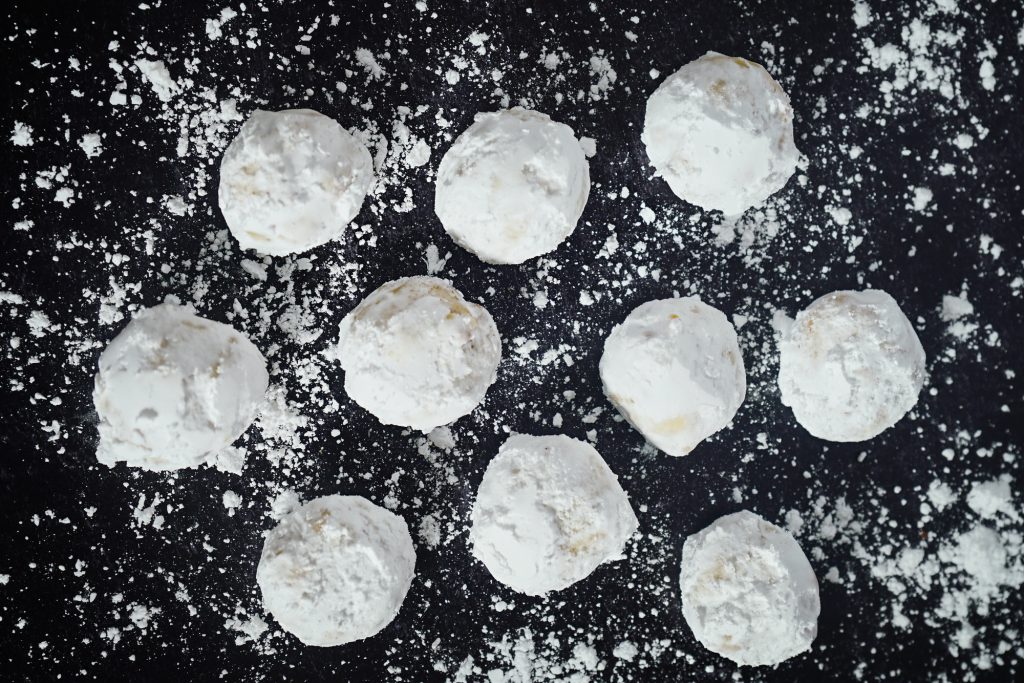 Yield: 5 dozen
Italian Butterball Cookies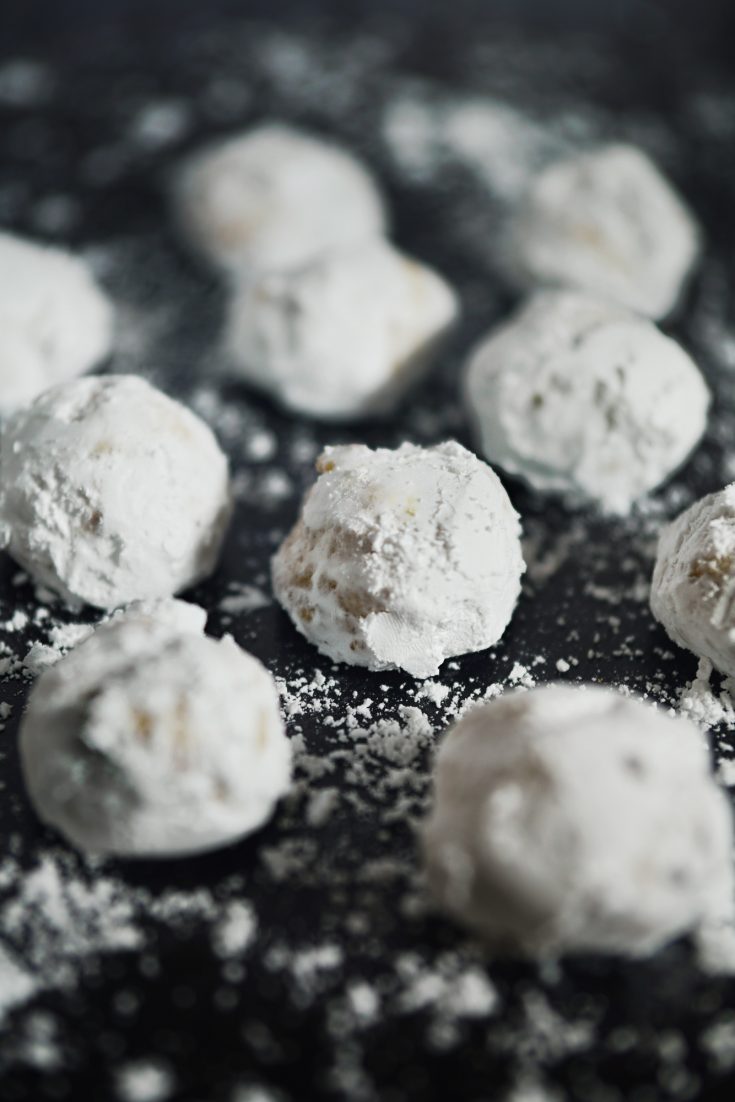 These Italian butterball cookies melt in your mouth with their sugary and buttery taste. They are naturally vegan due to the fact that you use margarine in this recipe. The butterball cookies are flaky, soft, and covered in powdered sugar perfection!
Ingredients
2 cups of flour
4 tablespoons of powdered sugar
1 cup of margarine (use sticks)
1 teaspoon of vanilla
1 1/2 cup butterscotch morsels
(More powdered sugar for dusting)
Instructions
Combine ingredients in a bowl and mix together by hand or using a food processor until a dough is formed.
Form butterball dough into small balls
Bake on ungreased or parchment-lined cookie sheet on 350 degrees for 10-12 minutes or until bottoms are golden brown
Shake finished cookies in a bag with powdered sugar
Notes
Grandma used to add nuts or coconut shreds to the butterball cookies so you can modify by adding them if you want. My family isn't a fan of the recipe this way, but if you want to give it a try, feel free!
This recipe keeps well in the freezer for 1-2 months in a sealed container. Freeze baked butterball cookies without the powdered sugar and then add the powdered sugar once you thaw!
Nutrition Information
Yield
60
Serving Size
1
Amount Per Serving
Calories

67
Total Fat

3g
Saturated Fat

1g
Trans Fat

1g
Unsaturated Fat

2g
Cholesterol

1mg
Sodium

22mg
Carbohydrates

9g
Fiber

0g
Sugar

5g
Protein

0g