If you have never tried brie mac and cheese, you are in for a real treat. Creamy brie cheese is made into the easiest pasta sauce ever and sprinkled with breadcrumbs or crushed Ritz Crackers.
Imagine restaurant-quality pasta that is creamy and delicious in just 10 minutes! It sounds fake, doesn't it? I promise that this recipe is very very real!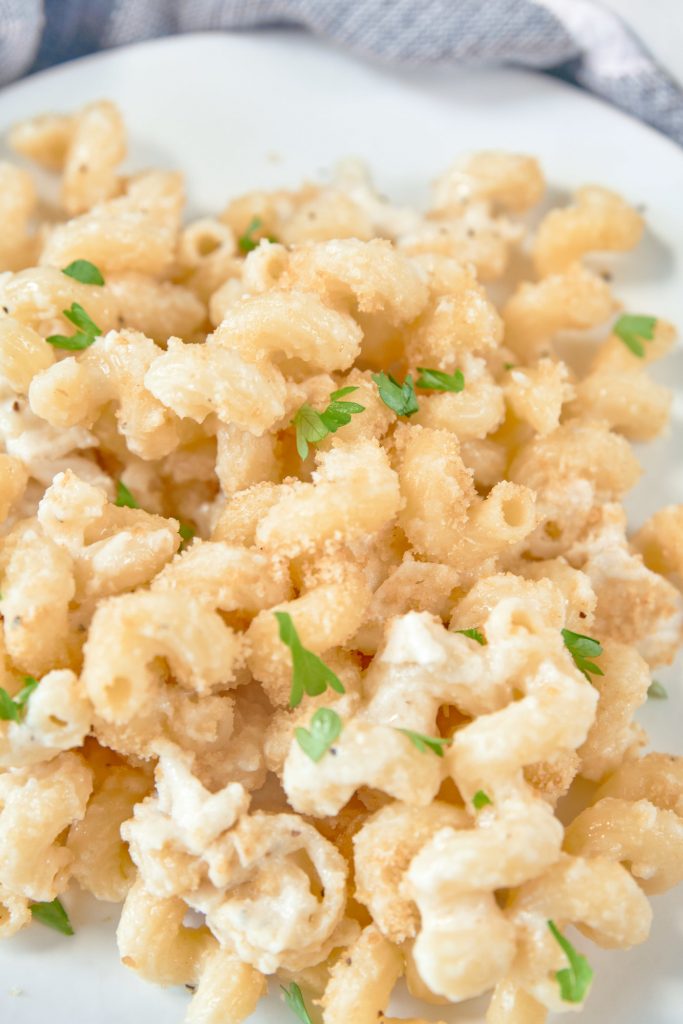 This brie mac and cheese truly tastes like it uses a bunch of rare and fancy ingredients and took a bunch of time to perfect.
Even the newest cook can make brie mac and cheese in no time.
There is no blending of different cheeses and other than getting the brie from the grocery store, you probably have all of the other ingredients on hand.
You can also customize it according to your taste. If you love tons of garlic, add more! If you want to add in some veggies such as spinach, broccoli, or peppers, go right ahead.
I also offer the option of making a baked brie mac and cheese. This addition simply adds 5 minutes to your cooking time, taking it from a 10-minute recipe to a 15-minute recipe.
You can go either way, and it is totally tasty no matter what you do!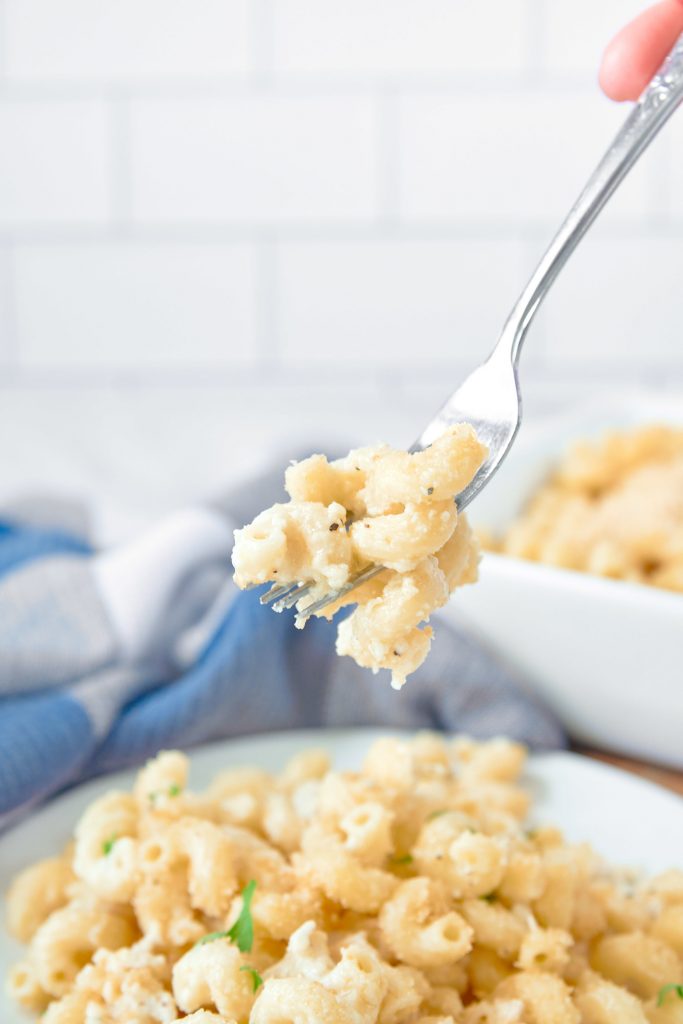 Why You Will Love This Brie Mac And Cheese
It whips up super quickly. This brie mac and cheese literally takes 10 minutes to make! As fast as you can boil your pasta water (usually 7-8 minutes depending on brand) is as fast as this meal is ready! While the pasta is boiling, you make the cheese sauce and then toss together into creamy perfection!
Perfect for new cooks. If you are new to cooking and want something that sounds fancy but is super easy, this is the recipe for you! It is truly hard to fail when making this tasty pasta.
There are very few ingredients. The goal of this dish is to allow the flavors of the brie to shine! As a result, there are very few ingredients. This means that aside from buying the brie cheese, you probably already have everything required to make this meal right in your house.
It is a very impressive dish. For whatever reason, this dish tastes super complex like you put a lot of work into it! This is perfect for when you have people over or need to bring a dish to a gathering or event and want to "wow" people!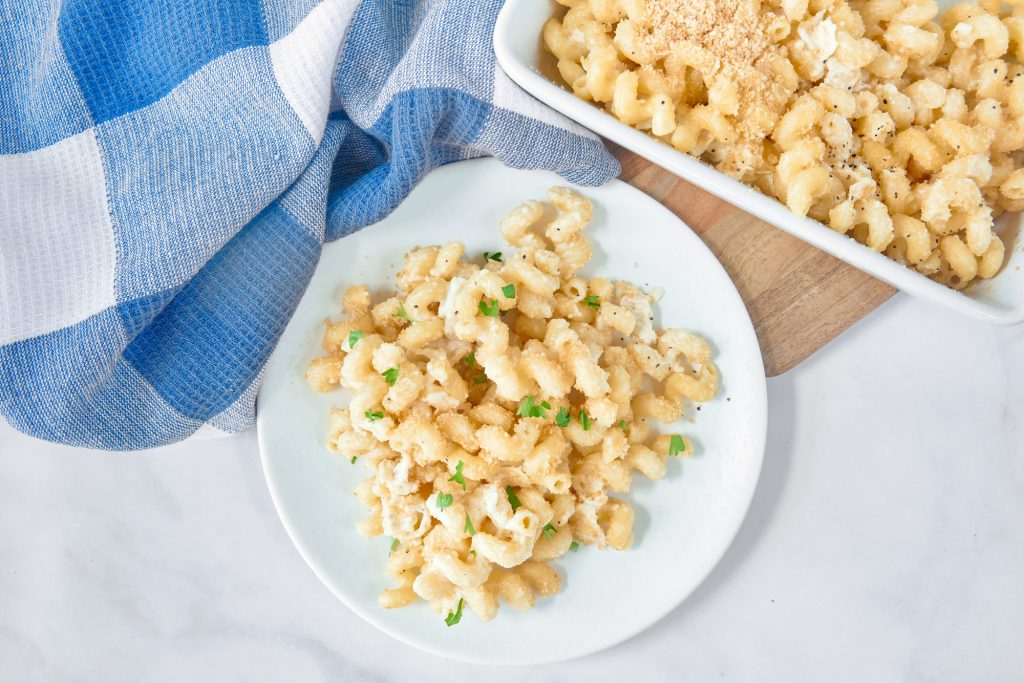 Do I Need Rindless Brie?
The short answer is nope! Regular brie is fine!
The long answer is when cooking, the cheese will melt but the rind won't.
The rind will break down a little bit, but it won't evaporate into thin air.
This is okay! When you are eating a wheel of brie, you eat the rind anyway, and some consider it to be the best part of the pasta dish.
When you toss the pasta with the sauce, the rind will incorporate nicely, but don't be alarmed if you see it not break down much when you are making the sauce.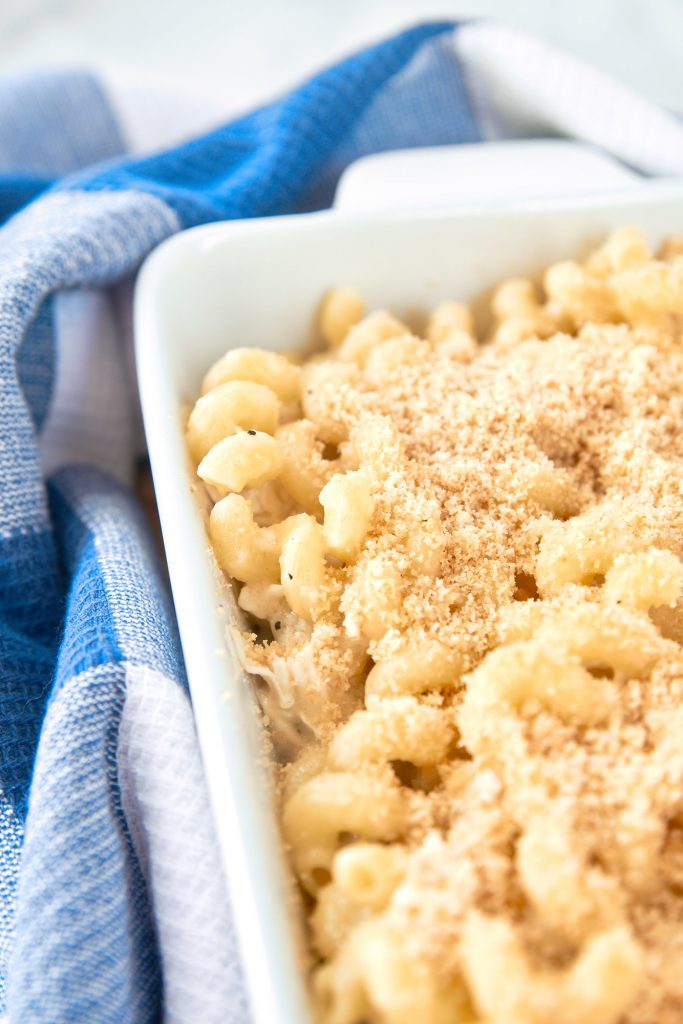 What Kind Of Pasta To Use
Of course, you can use whatever kind of pasta you have on hand!
That being said, I think some pastas work better to catch the creamy brie cheese sauce than others do so I am a little partial!
When making the brie mac and cheese, I absolutely love cavatappi pasta. If you can't find it by this name, it is known by other names, including cellentani, amori, spirali, or tortiglione.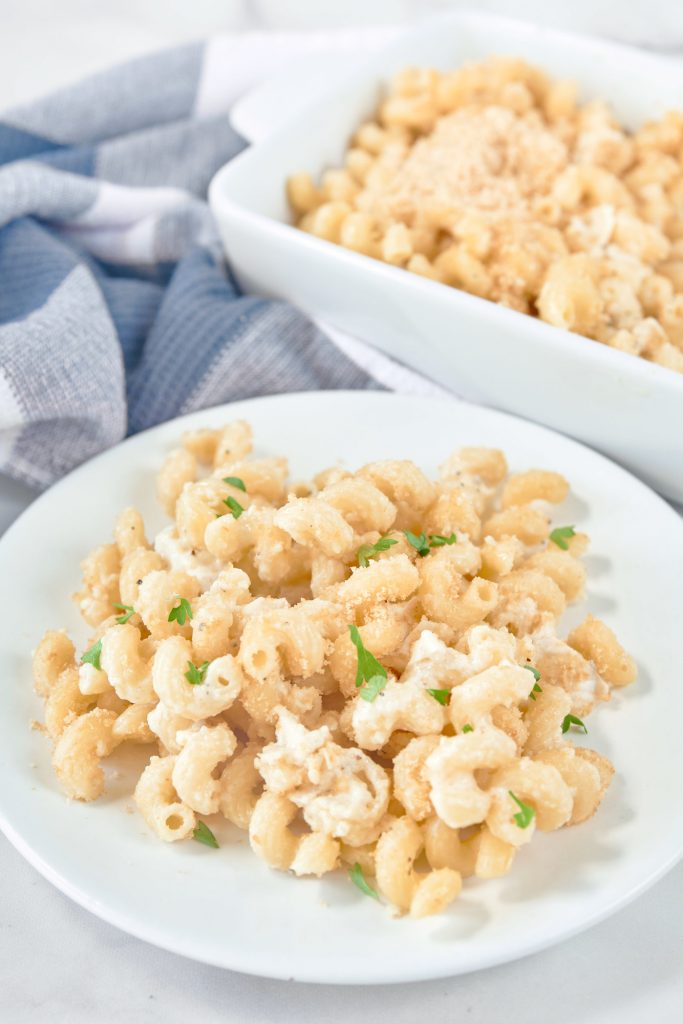 Basically, a larger spring pasta with lines or ridges on the outside.
The lines and ridges are perfect for catching the tasty brie sauce of this recipe!
I also love bowties, medium-sized shells, orecchiette and more!
You basically want a type of pasta that the cheese sauce can cling to for the best results!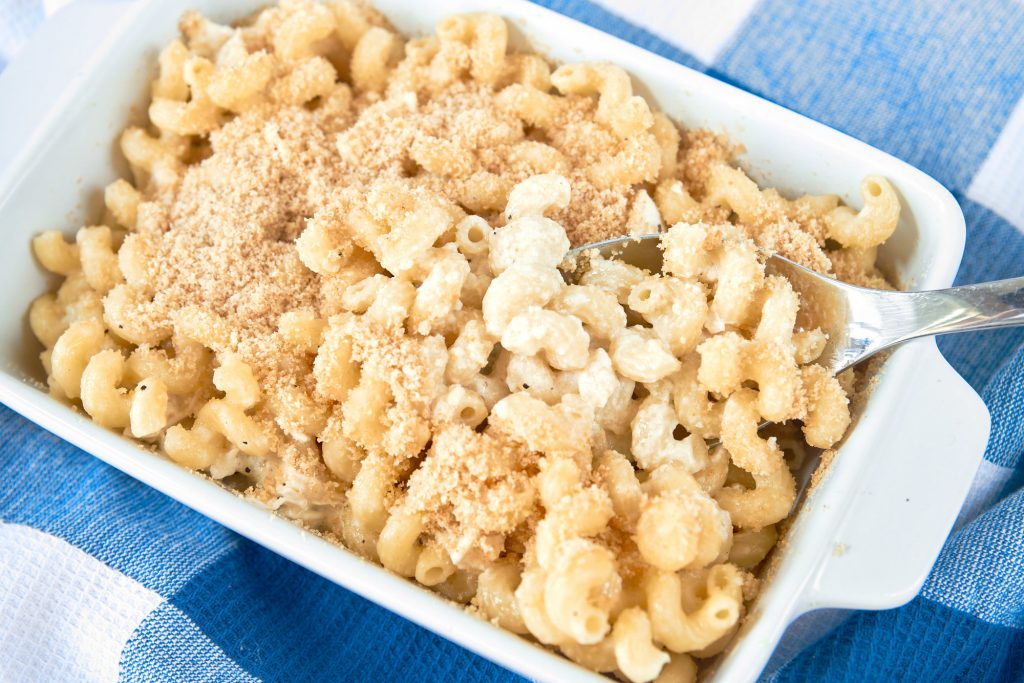 How To Make Brie Mac And Cheese
As I said above, making restaurant-quality brie mac and cheese is incredibly simple and takes just a few steps.
As fast as you can boil your pasta water is as fast as you can have this meal on the table!
Before you start, you have to decide if you want to spend the extra time to broil the pasta in the oven for a baked brie mac and cheese flair. If the answer is yes, then go ahead and preheat your oven.
You want to boil your pasta water according to the package and then cook the pasta in it.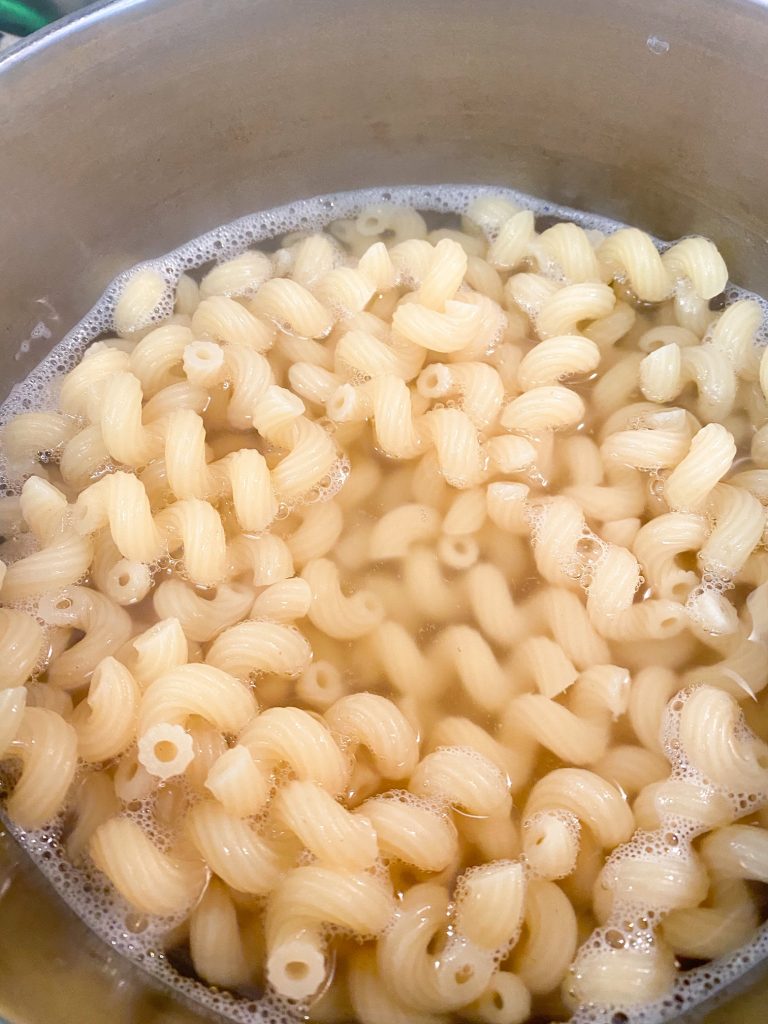 I recommend salting your pasta water with at least 1-2 tablespoons of salt. This makes all of the difference!
While the pasta is boiling, roughly cut your brie wheel into chunks.
Heat a medium pan over medium heat and add in 1/4 cup white vinegar, 4 tablespoons milk (I use thick non-dairy milk such as almond or flax milk) and salt and pepper to taste.
Melt the brie until it incorporates with all of the ingredients and becomes a creamy cheese texture.
You do not have to worry about making a roux or adding any sort of other flavors such as sauting onions or garlic beforehand in order for this recipe to taste amazing!
You will see that the cheese has melted and that the rind is left. Don't worry, once tossed, the rind will incorporate.
Once the pasta is cooked, drain it and toss it with a little oil (I love avocado oil) and salt.
Toss the cooked pasta in with the sauce to combine your brie mac and cheese!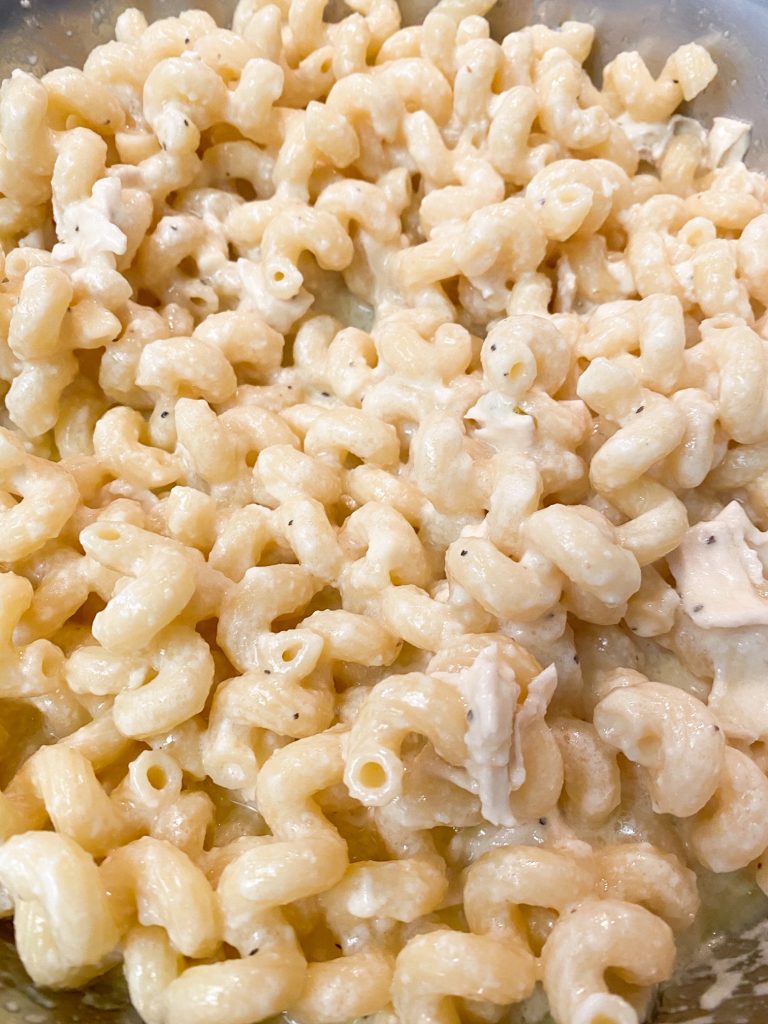 If you are serving immediately, sprinkle each portion with some crushed Ritz Crackers and fresh parsley for garnish and eat while hot.
If you want a baked brie mac and cheese, simply grease a baking dish and pour in your pasta. Top with breadcrumbs or crushed Ritz Crackers and broil for 5 minutes (or longer if you want even crispier pasta noodles) and you are done!
I love serving this pasta with a side of Homemade Garlic Breadsticks if you are looking for double carbs!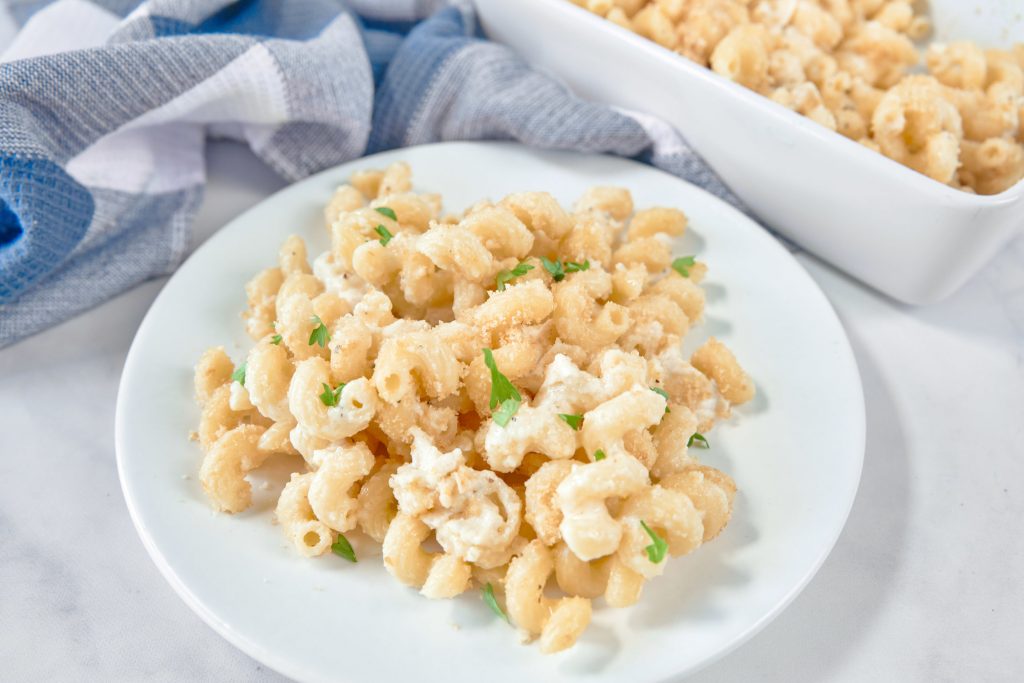 How To Store The Brie Pasta
The brie pasta holds up well on the counter for serving for a few hours or during an event.
This is not a "wet" pasta so there isn't a ton of sauce floating around.
For storing, you can keep the brie pasta in the fridge in an air-tight container for up to 5 days.
To reheat, you can microwave the pasta until it reaches your desired taste.
Otherwise, I recommend greasing a pan and reheating it on the stove for a few minutes.
Since it is a dry pasta and the pasta absorbs liquid when stored, you may have to add 1-2 tablespoons of milk to help mix it up when reheating.
It tastes delicious cold too if you want to pop in the fridge for a midnight snack, just ask me how I know 😉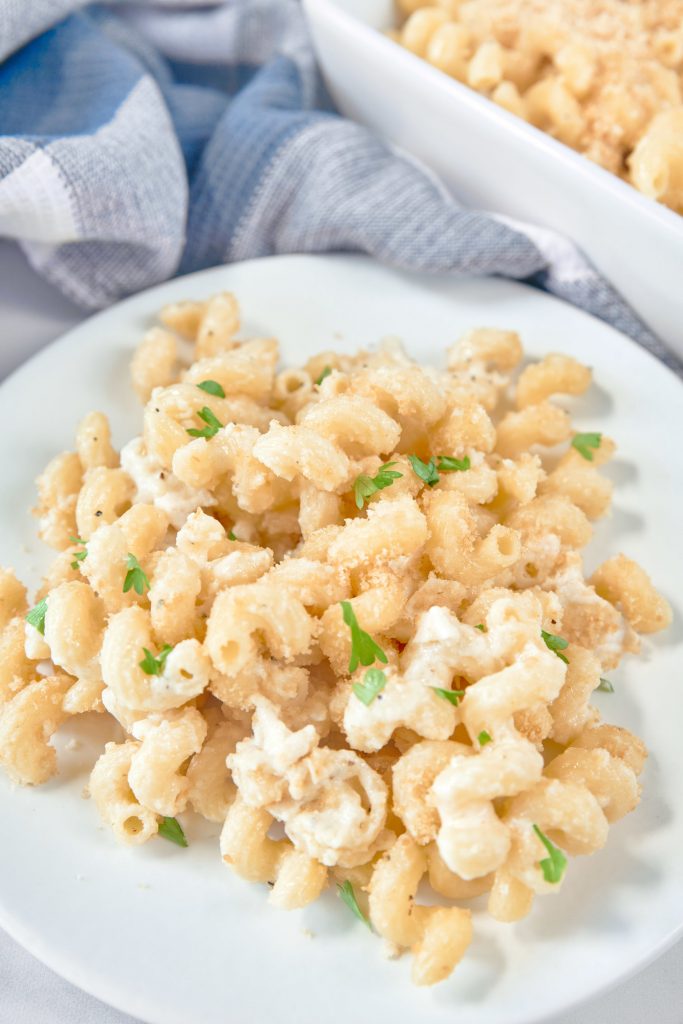 Did You Try This Recipe?
If so, I would love to keep in touch! I enjoy seeing photos and comments about the recipes that you make! You can follow me on Instagram and I will repost your goodies in my stories and comment on it too! Just tag me at @wowitsveggie and hashtag #wowitsveggie. I can't wait to see what you make!
Yield: 4 servings
10-Minute Brie Mac And Cheese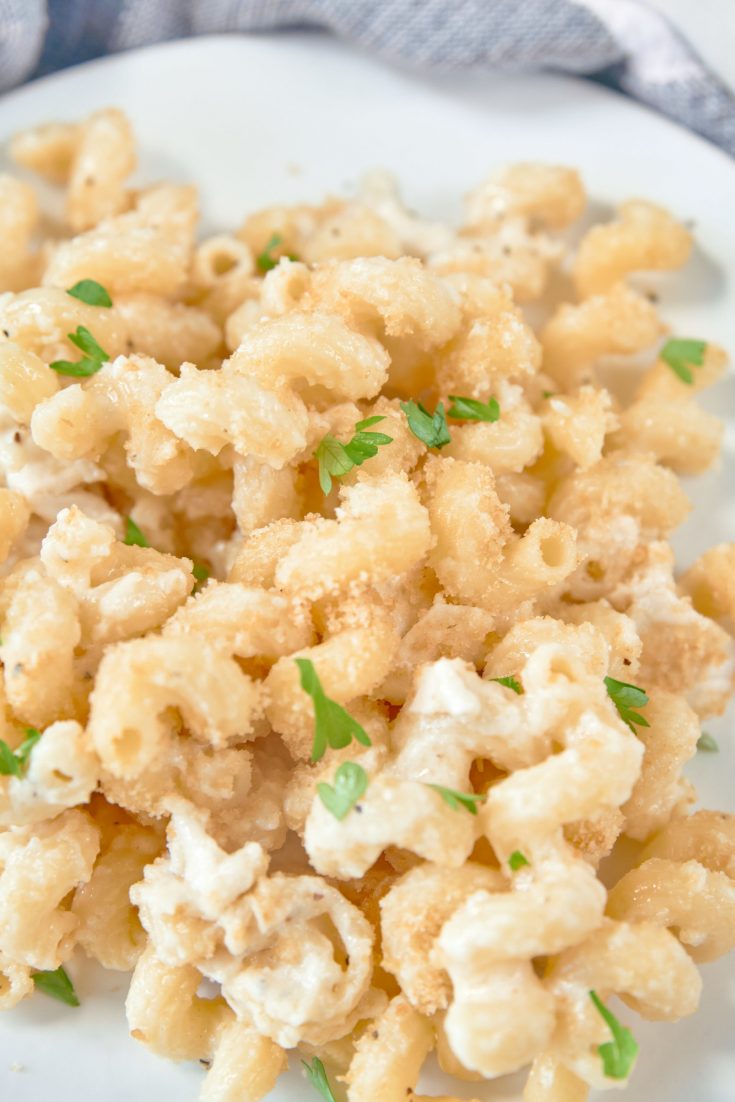 This brie mac and cheese gives you a restaurant-quality pasta dish in just 10 minutes! The creamy brie mixed with breadcrumbs is ooey-gooey perfection. If you have 5 extra minutes, broil this dish for a crispy twist!
Ingredients
8 ounces pasta (I like Cabatappi, bowties, or shells)
8 ounces Brie cheese
1/4 cup white vinegar
4 tablespoons milk (I like thick non-dairy milk. If you don't want to use non-dairy, you can use cream instead)
1/2 cup crushed Ritz crackers or breadcrumbs
Salt and pepper to taste
Fresh parsley for garnish
Instructions
Decide if you want to make baked brie mac and cheese or just regular. If you decide to bake it, preheat your oven to 475F
Generously salt your pasta water with 1-2 tablespoons of salt and then cook your pasta according to instructions.
Meanwhile, make the brie sauce. Roughly chop your wheel of brie. You will be using the rind to make this recipe. Add roughly chopped brie, vinegar, thick non-dairy milk or regular cream and salt and pepper to taste to a greased pan.
Stir until the brie melts and is incorporated to make a creamy sauce. The rinds of the cheese will not melt, so you will see them in the sauce, but they will mix in with the pasta well.
Drain your pasta and toss to coat it with a little oil.
Pour cooked pasta to the pan and stir so that all of the cheese sauce covers all of the pasta. Top with crushed Ritz Crackers and fresh parsley and serve hot.
If you choose to bake the mac and cheese, pour the brie pasta into a greased baking dish and broil for 5 minutes until the top gets crispy. Serve while hot topped with fresh parsley.
Nutrition Information
Yield
4
Serving Size
1
Amount Per Serving
Calories

334
Total Fat

19g
Saturated Fat

11g
Trans Fat

0g
Unsaturated Fat

7g
Cholesterol

58mg
Sodium

519mg
Carbohydrates

24g
Fiber

1g
Sugar

1g
Protein

16g