If you are looking for a refreshing blueberry vodka drink, you have come to the right place. My Aunt Robyne entertains friends, family, and colleagues all the time, and this is her special recipe she always serves up!
Aunt Robyne was kind enough to share her blueberry vodka recipe with you today, and you are going to love the Florida-fresh taste. When you drink this blueberry vodka drink, it will be like you are sitting on Aunt Robyne's dock overlooking the ocean in Florida!
This is not a lemonade drink, despite having lemon in it. If you want it to be sweeter, you can substitute simple syrup instead of the agave. It is a very refreshing drink, but not overly sweet, which is how this cocktail was designed.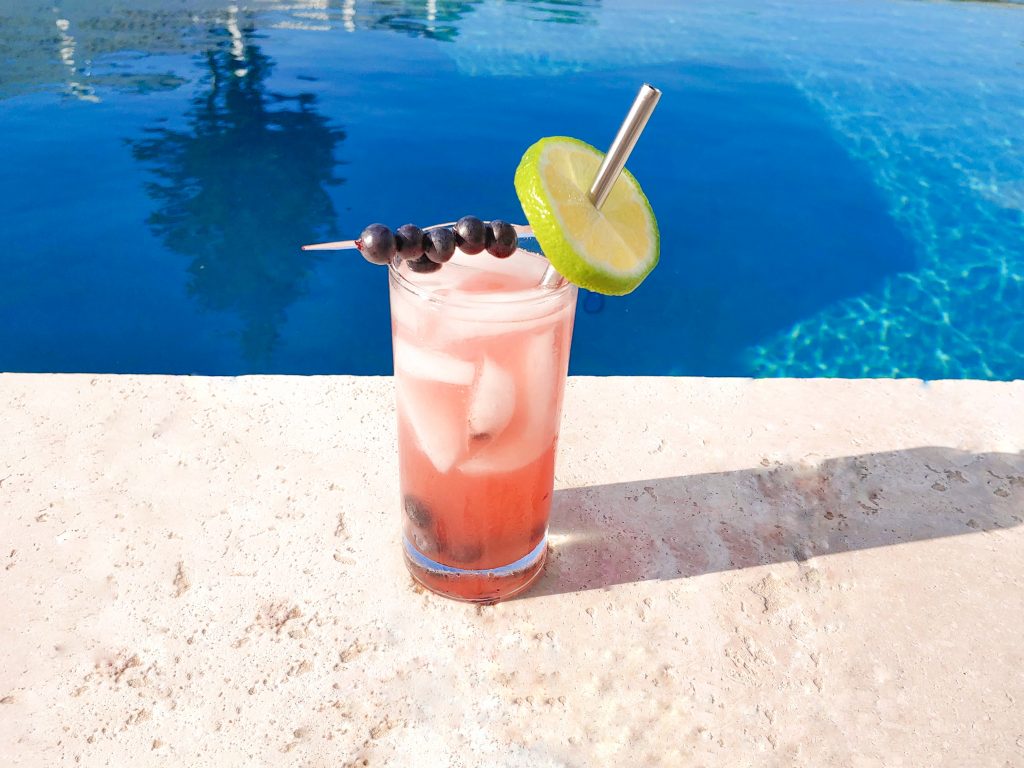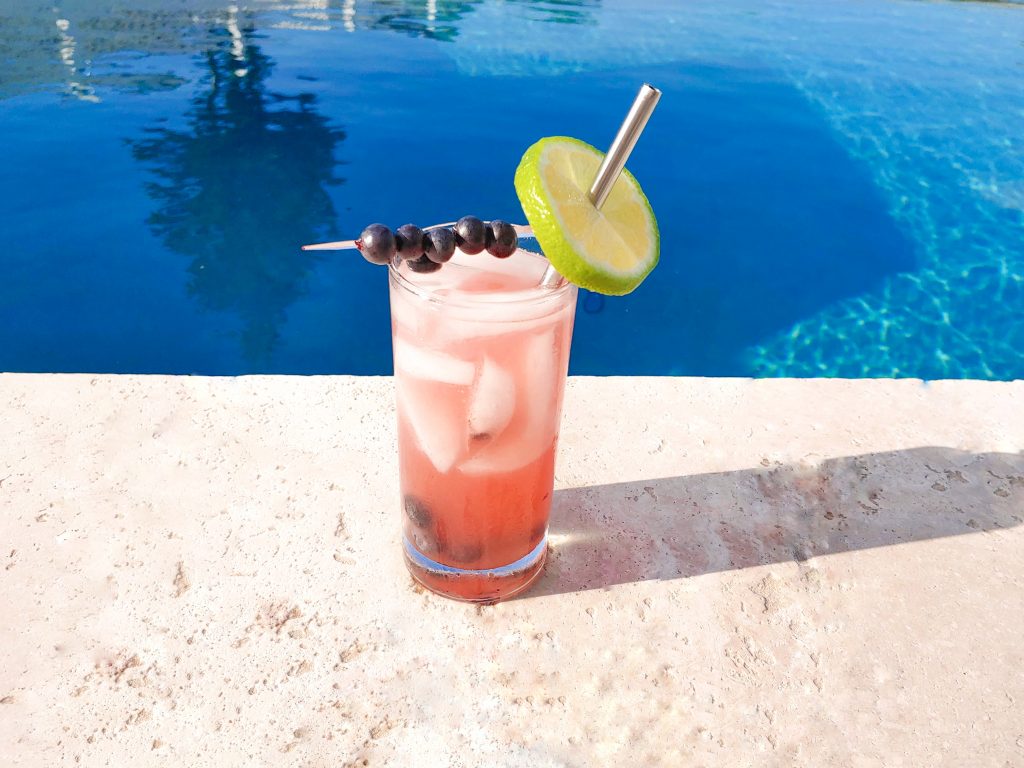 The best part about this blueberry vodka drink is that you can fully customize it. If you prefer a stronger lemon taste, go ahead and add more lemon juice. Prefer blueberries? Double the amount you muddle!
If you are making it for a younger crowd or friends who don't drink, simply sub out water in place of the blueberry vodka for a family-friendly flavor! The drink is still delicious and the blueberry and lemon flavor blends perfectly.
This is one of the best blueberry vodka drinks I have ever had, and Aunt Robyne's go-to entertaining choice! I am sure that it will top your list as soon as you try it!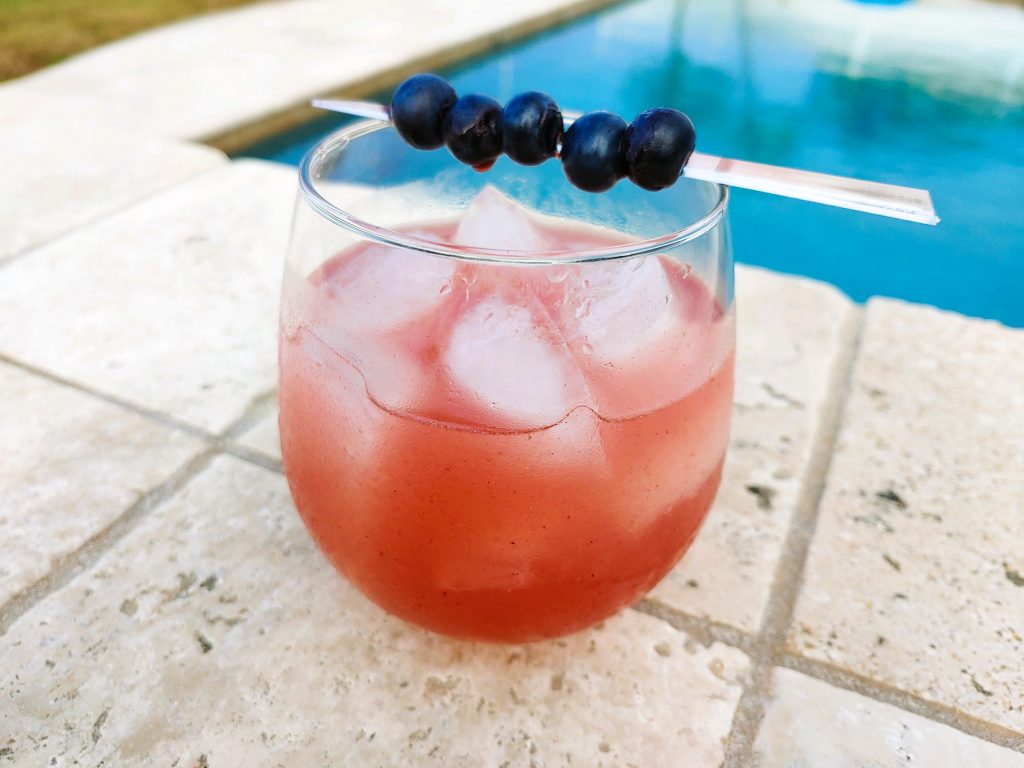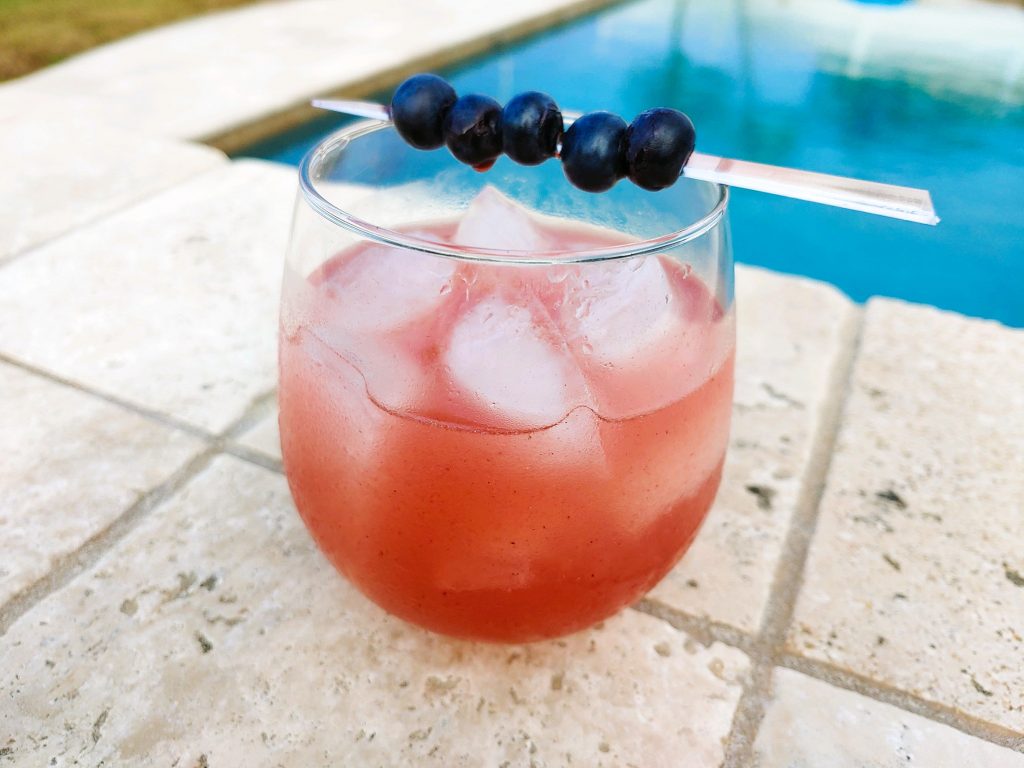 How To Make The Blueberry Vodka Drink Recipe
In order to make the blueberry vodka recipe, you are going to have to do a few steps. These steps are quick, but they are all necessary in order to have the perfect blueberry lemon spritzer.
First, in a shaker or glass, combine the blueberry vodka, lemon juice, and agave and pour over ice to chill. In another glass or the top of your shaker, muddle the blueberries.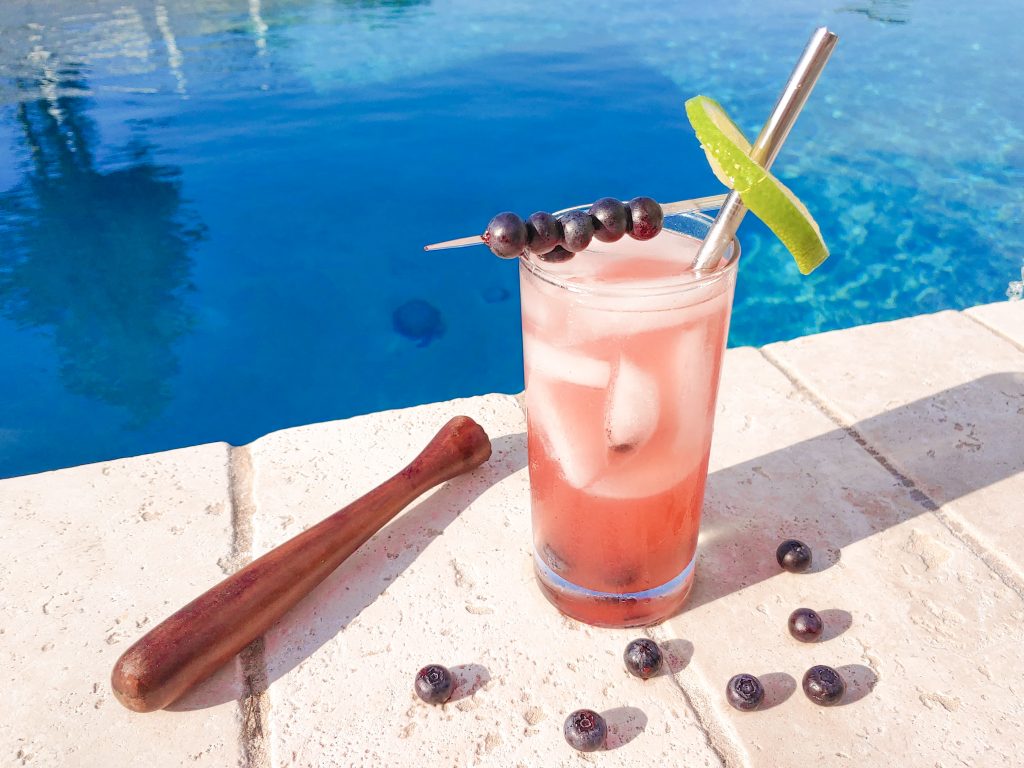 Next, you are going to strain the lemon/agave/blueberry vodka mixture from the ice and pour it over the muddled blueberries. The blueberry mixture now contains more liquid so you want to muddle again now that the vodka/lemon/agave is combined.
Next, you will strain the mixture one last time in order to separate the pulp and skin of the blueberries from the drink. You do not want the blueberry skins floating around for the sake of this spritzer.
Once you have strained the mixture, you will put it in a shaker and give it about 45 shakes. You will NOT combine it with the sparkling water. You do that after shaking since the water is carbonated.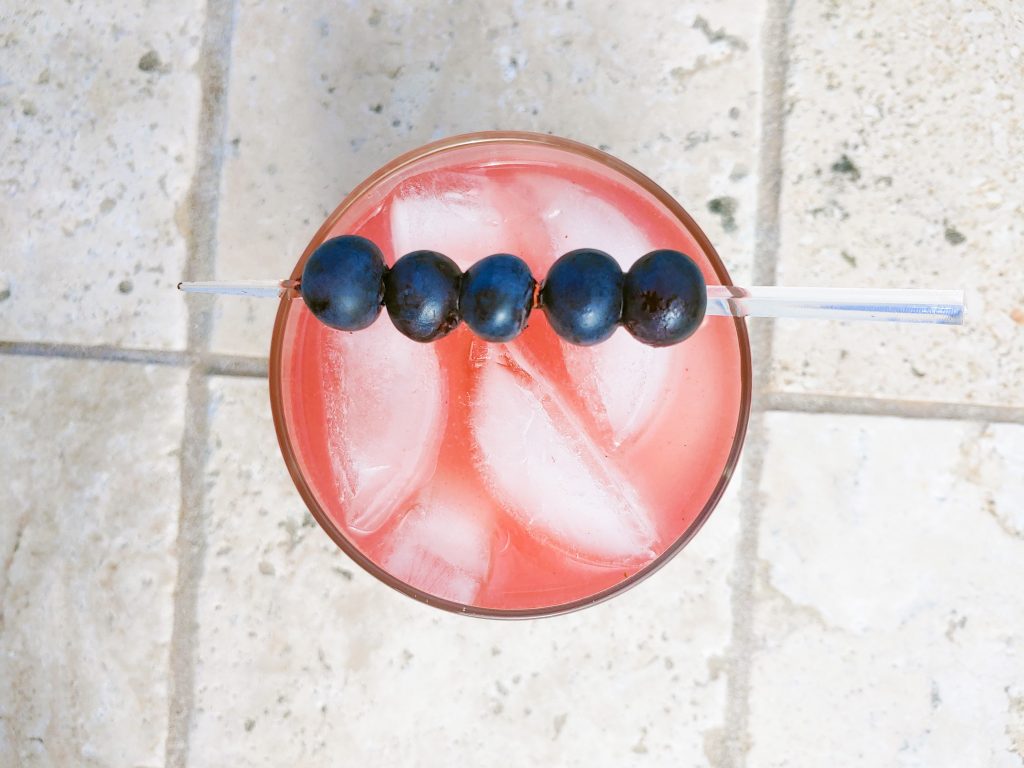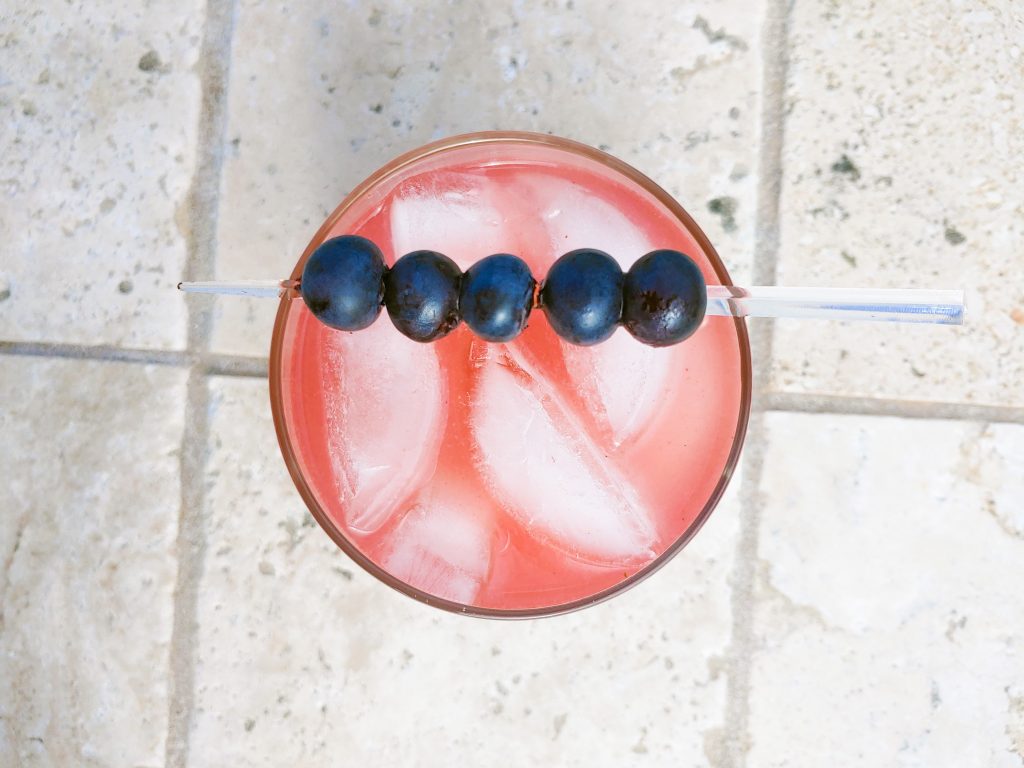 After your 45 shakes, you will finally combine the muddled blueberries, blueberry vodka, agave, and lemon juice mixture and pour over the sparkling water of your choice!
Your final step is to garnish. I recommend garnishing with a skewer of blueberries and a lemon for color and flavor! Feel free to customize this blueberry vodka recipe based on your tastes once you have tried it this way one time!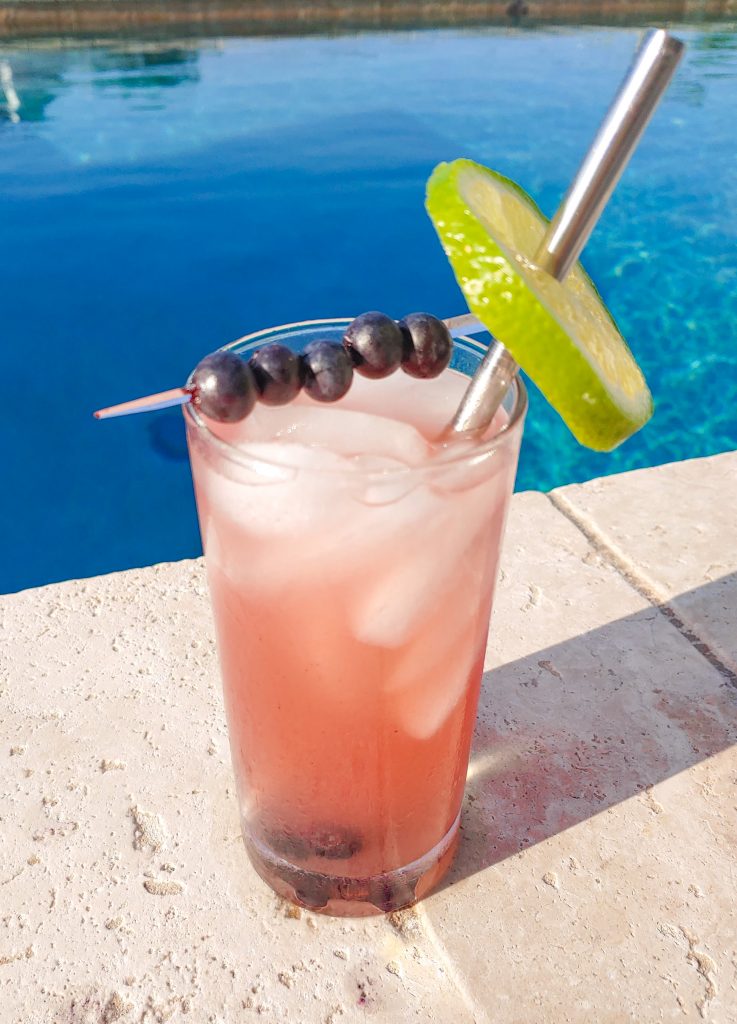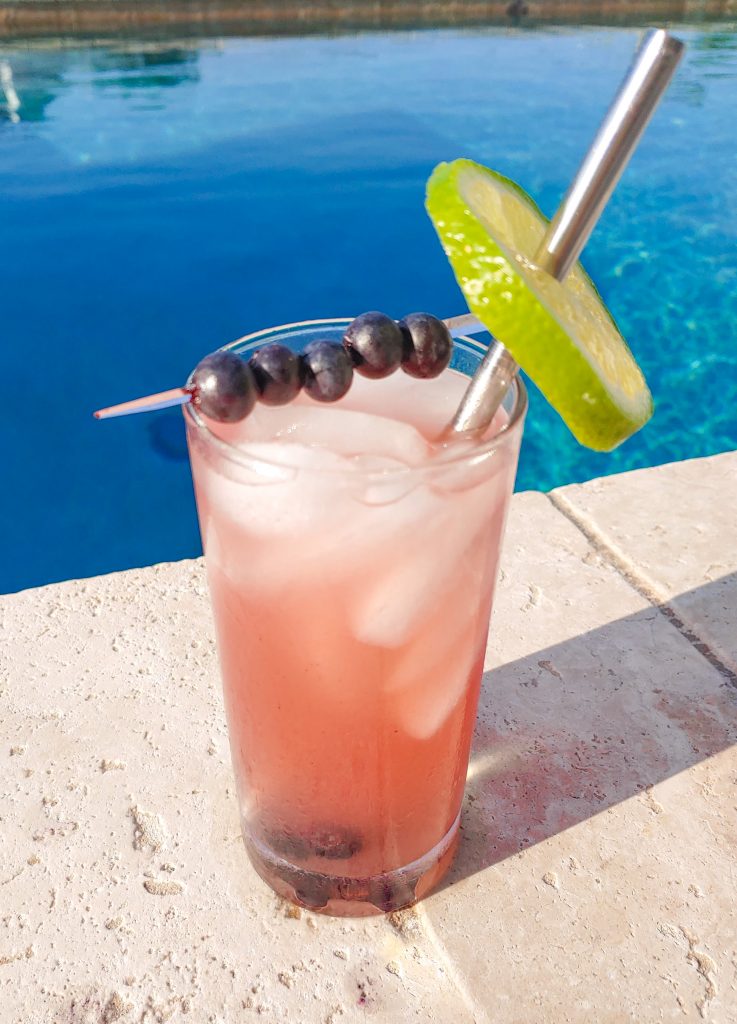 Yield: 1 Drink
Blueberry Vodka Lemon Spritzer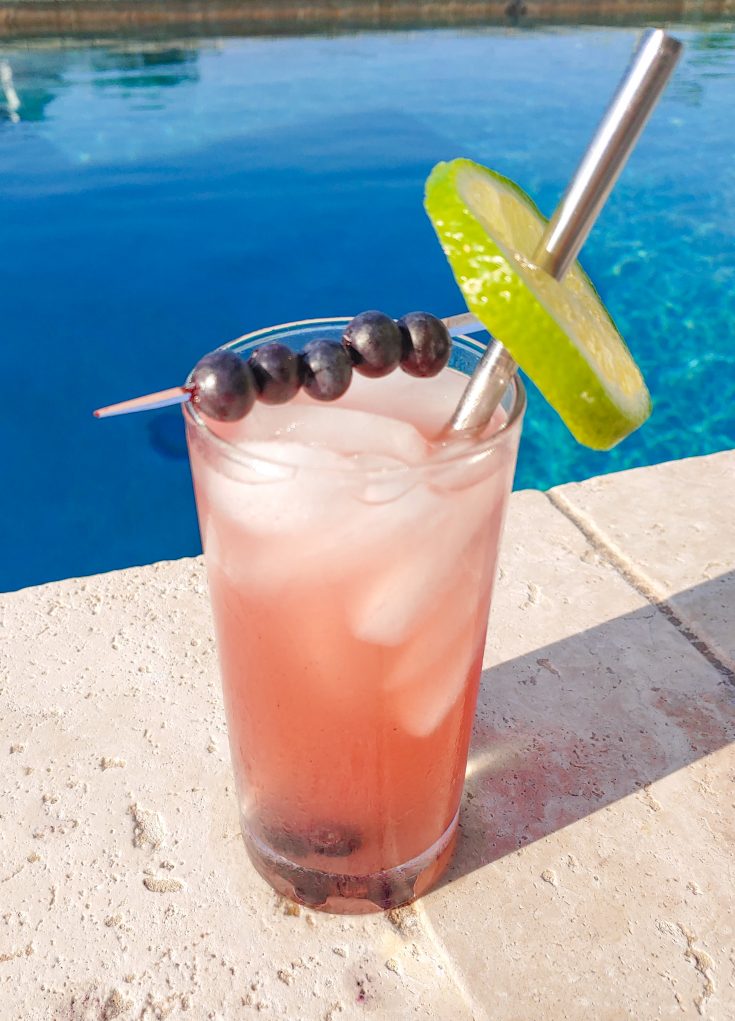 This blueberry vodka lemon spritzer is perfectly refreshing! It isn't overly sweet, but additional sweetener can be added to taste. This blueberry vodka drink whips up quickly and uses fresh fruit and agave making it on the healthier side!
Ingredients
2 ounces Blueberry Vodka
15 Organic Blueberries
1 TSP Agave
1/2 ounce fresh-squeezed lemon juice
4 ounces sparkling water of your choice
Ice
Blueberries and lemon slice for garnish
Instructions
Combine blueberry vodka, lemon juice, and agave in a cocktail shaker or glass over ice to chill. Set aside.
Muddle blueberries while drink mixture chills.
Strain the lemon/vodka/agave mixture from the ice and combine with the blueberry mixture. Muddle again once mixture is combined.
Strain liquid into a cocktail shaker through a fine strainer to remove blueberry pulp and skins. Shake well for about 40-45 shakes.
Combine blueberry vodka mixture with sparkling water and garnish with the fruit of your choice. Enjoy!
Notes
If you prefer a sweeter drink, use a simple syrup in place of the agave. If you prefer a non-alcoholic drink, add in blueberry simple syrup or water in place of the blueberry vodka.