Are you on the hunt for the best food dehydrator? Then You've come to the right place! A food dehydrator is a great piece of kit to add to your kitchen appliance collection.
A food dehydrator can be used to dry out fruits, vegetables, and herbs and create many different snacks. They are definitely an investment purchase, especially if you find yourself spending a lot of money on dried banana chips chips!
Dehydrated foods are great as they lock in all of the nutritional benefits and are a much healthier option than your traditional sweets and vegetable chips. A food dehydrator is perfect for you if you are following a raw food diet, but can be enjoyed by anyone!
If you love the idea of making your own dried snacks and are looking for the best food dehydrator on the market, continue reading to see our top picks!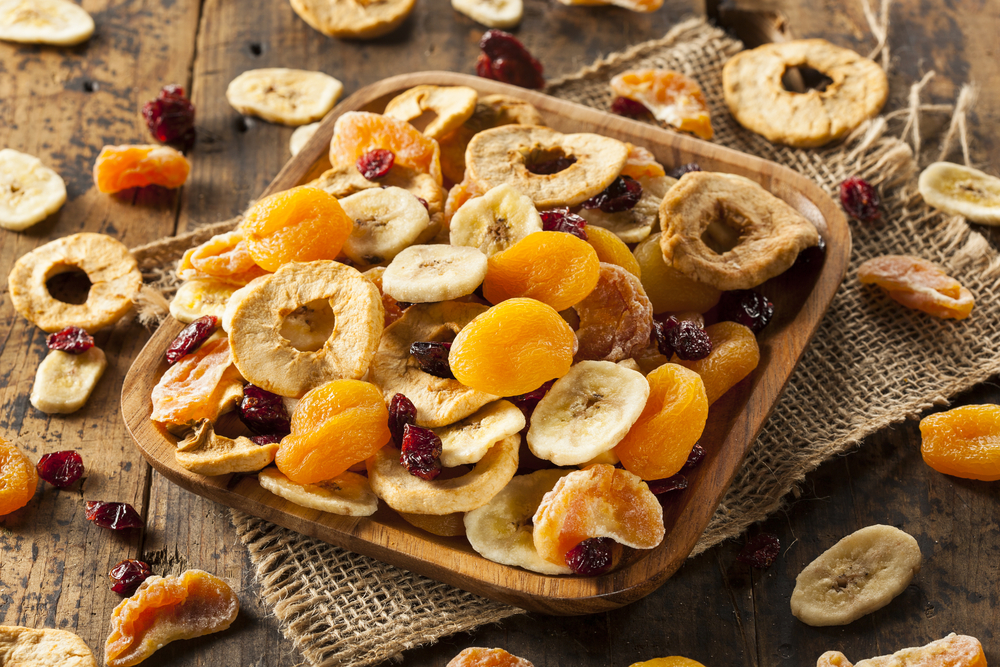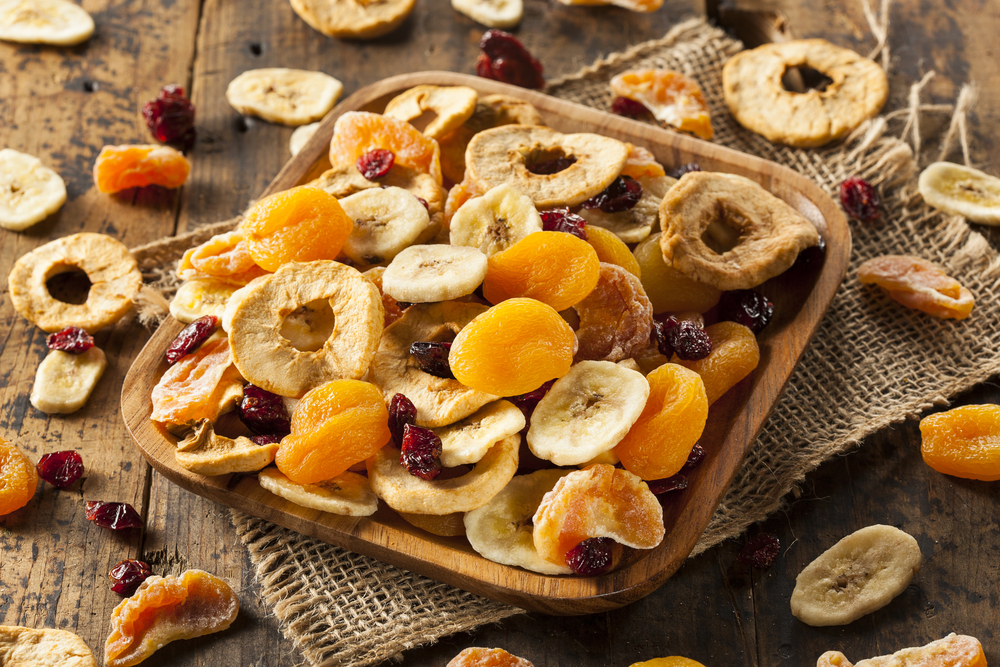 Benefits of Using a Food Dehydrator
There are a lot of benefits to using a food dehydrator. If dried snacks are always on your weekly shopping list, it's perhaps time to consider buying your own. They are an investment piece as they can be pretty pricey, but if you are a dried snacks lover then getting the best food dehydrator thats right for you will end up saving you a tonne of money in the long run.
Another benefit of using your own food dehydrator is that it will always be healthier than store-bought options. You also know the exact ingredients that would go into making your own dried apples, bananas and kale chips. You can also customize the seasoning to your exact liking rather than trying out different store-bought options until you find one you like – there is more room for experimentation when making your own!
Another great reason to get your own food dehydrator is that it's a great way of preserving food and reducing waste. If you find that some of your vegetables need using soon, then you can use the food dehydrator to create some tasty snacks. If you have any leftover kale after making a salad, make some kale chips! It's a great way to make sure you are producing less waste.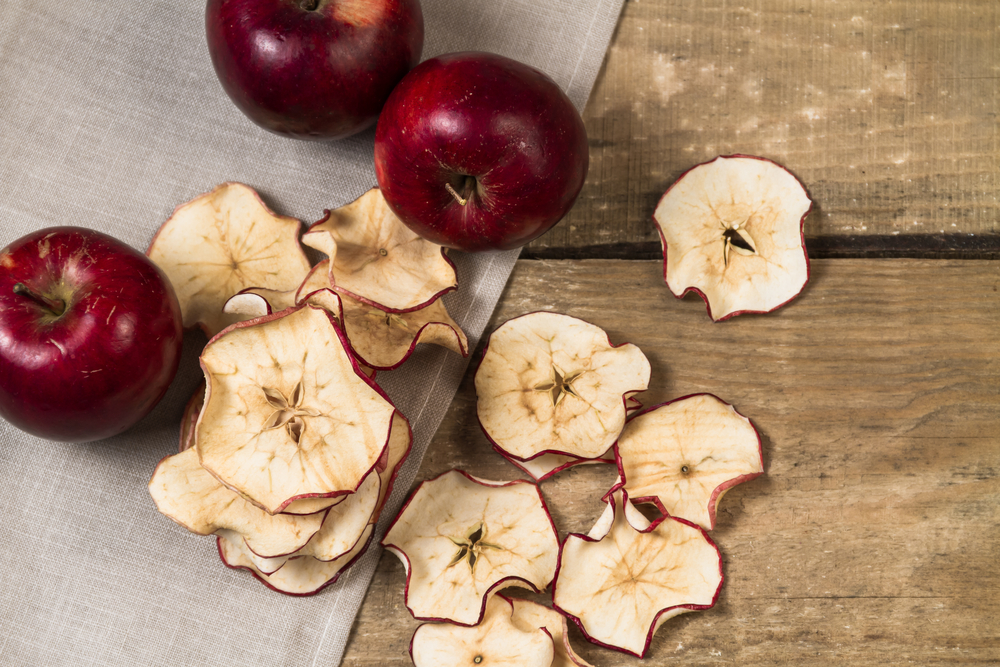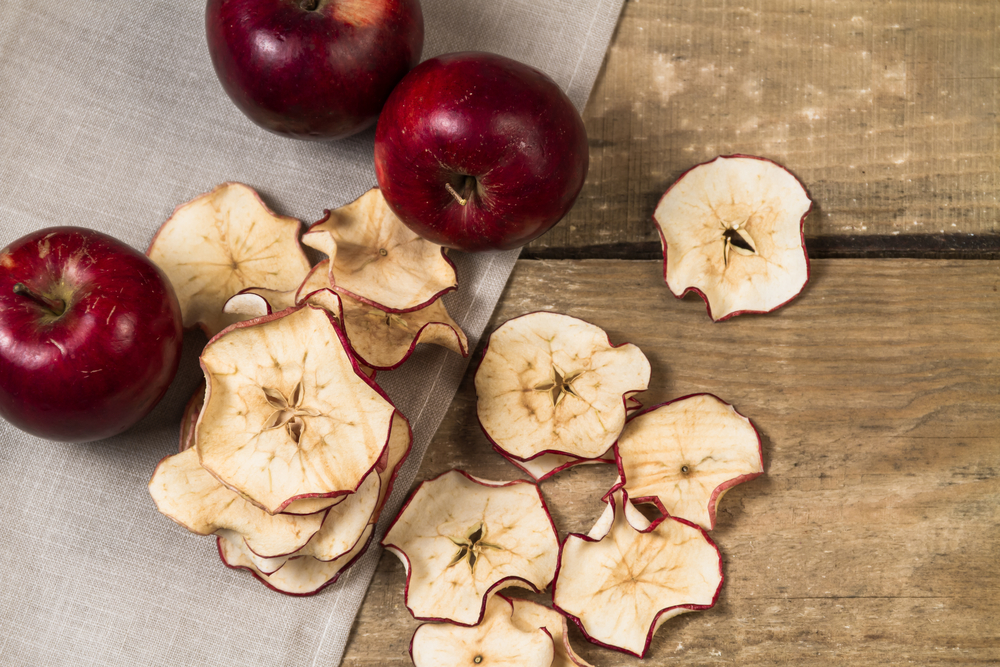 Things to Consider When Choosing the Best Food DeHydrator
Before adding a food dehydrator to your kitchen, it's important to consider what you are looking for when it comes to buying the best food dehydrator. You need to know your wants and needs when it comes to a dehydrator, but also your skill level. There's a lot of things to take into consideration when looking for the best food dehydrator, but don't worry we've got you covered!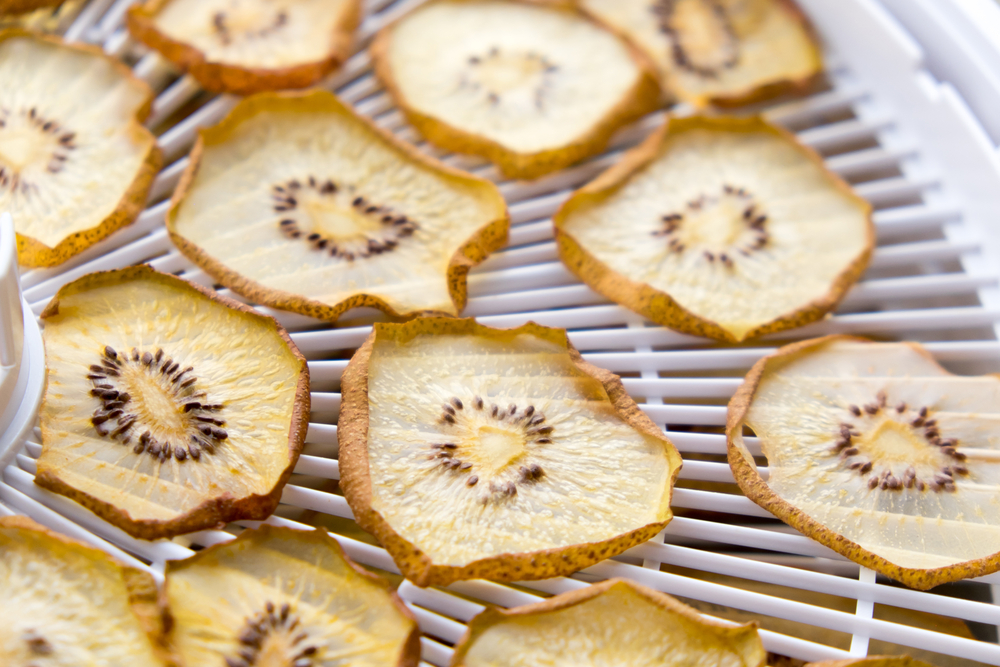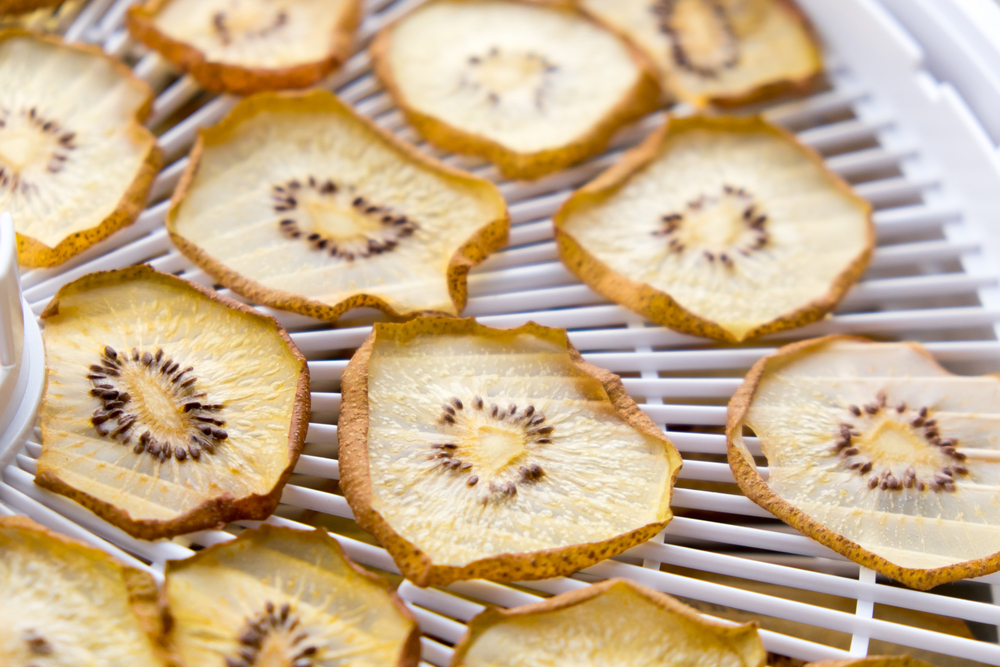 Drying Space
When looking for the best food dehydrator, you want to consider how much food you want to be dehydrating at once. Will you be using it just for yourself or for multiple people? Do you want to dehydrate in bulk or do you prefer working in portions? These are all questions you should be asking yourself when you're browsing for the best food dehydrator.
Skill Level
If this is going to be your first food dehydrator, you may want to consider getting a much cheaper model for you to test out to see if you like it. Alternatively, if you've owned a food dehydrator for years and you're looking for something on the luxury side, that is something to consider too!
Size
Size is a very important factor when it comes to looking for the best food dehydrator. How much kitchen counter space do you have to cater to a dehydrator when it's in use? How much cupboard space do you have to store it away when you're not using it? There's a lot of different size options for food dehydrator so it's crucial that you choose a size that will fit your needs!
Temperature
What kinds of food do you want to dehydrate and do they have to be at a certain temperature? Some dehydrators have a set temperature and others are adjustable, just make sure that the dehydrator you're looking at has a temperature that will accommodate what you want to dehydrate!
The Design
For some people, how the dehydrator looks is just as important as what it does, and I don't blame them – it's nice to have things that are pleasing to the eye! However, there are some design factors that you should consider when you're on the hunt for the best dehydrator. for example, dehydrators with shelves usually do a better job of evenly dehydrating than stackable ones.
Any Extras?
Sometimes, its the little things that might sway your decision making. Some of you may be on the hunt for a simple dehydrator that does the job – and there is nothing wrong with that! Sometimes simplicity is the best way to go. However, there may be some of you who are looking for a dehydrator with some little extras such as a timer, a light, or a digital display. Remember that these will likely increase the price, but doesn't necessarily make it the best food dehydrator.
Warranty. Warranty. Warranty!
Getting the best dehydrator for you will not mean a thing if you don't get a warranty to come with it. Look for a company that has a good warranty on your product for those 'just in case' situations. The last thing you want is to be out of pocket, especially if you've spent a lot of money!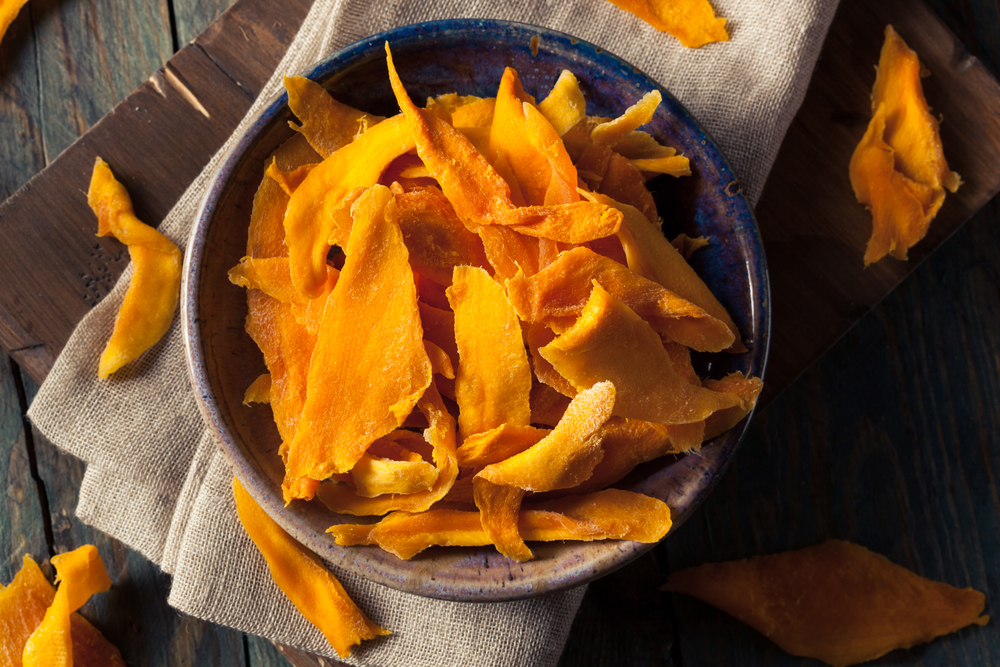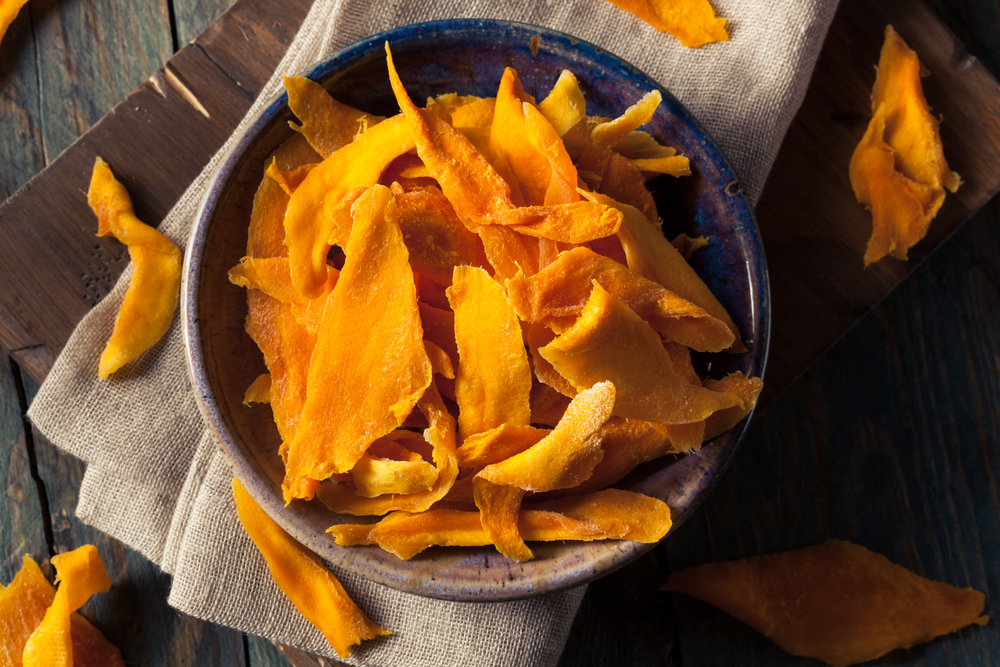 Best Food Dehydrators
NESCO FD-75A, Snackmaster Pro
The NESCO FD-75A, Snackmaster Pro is one of the best food dehydrators if you are on a budget! It's comes in pretty cheap at under $100 and has over 6,000 reviews with an average of 4.5 out 5 stars!
This is the best dehydrator if you're a beginner or just want to try out food dehydrating yourself. It comes with five trays, but is expandable up to 12 trays! This means it's a great space saver, but also allows you to dehydrate many things at once.
It has an adjustable thermostat between 95-160 degrees so you can dry your foods at the right temperatures and comes with a powerful top mounted fan.
This is the best food dehydrator for someone who is looking for something super simple and affordable. If you don't care for fancy bells and whistles – this is the one for you!
Gourmia Electric Food Dehydrator
The Gourmia comes in a little more expensive at over $100 but this is one of the best food dehydrators for the price! With a slick design and transparent door, you can keep an eye on your food without having disturb the process.
This dehydrator comes with six trays, 8 temperature settings, and a 360 degree airflow, which means there is no rotation required.
With digital controls and an LED touchscreen, this dehydrator seems a lot more expensive than it is, which gives it a high end feel.
We believe this is one of the best food dehydrators on the market as it's so simple and easy to use, whilst still maintaining a good-looking design. This product is great for beginners and long-time users alike!
COSORI Premium Food Dehydrator
The Cosori Food Dehydrator has an impressive 5 star review, and we can totally see why! This dehydrator is built with stainless steel which makes it pretty durable.
This is the best food hydrator if you're looking for something quiet. The COSORI is quiet as sound levels recorded in a library – you won't even notice it's on! But don't worry, you won't be forgetting about your food as this food dehydrator comes with a timer that you can set every 30 minutes up to 48 hours!
This food dehydrator comes with 6 stainless steel trays and a glass window so you can keep an eye on your food. But this food dehydrator tops the others on this list as you get 50 free recipes when you buy this model!
Hamilton Beach Digital Food DeHydrator
The Hamilton Beach Food Dehydrator is one of the best dehydrators you can get for under $100, so it's great if you're on tight budget. With over 1,000 reviews averaging at 4.5 stars, how could you go wrong!?
This food dehydrator is much more narrow in size, making it a great space saver if your countertop space is limited. It's perfectly designed for a single consumer with 5 trays and a clear plastic lid so you can check on your food.
With a 48 hour timer and automatic shut off, you can use this dehydrator with peace of mind. It's a simple set-and-go dehydrator, so it is hassle free!
Excalibur Electric Food Dehydrator
This is the best food dehydrator if you're looking for one with lots of space, with 9 tray racks and 15 square feet of drying space, it is well worth the more expensive price tag!
The Excalibur has a 10 year limited coverage and features a 26 hour timer and adjustable thermostat. Whilst it's not the most diverse in terms of temperature, this food processor contains Parallex Horizontal Airflow (which is exclusive to Excalibur!) meaning the food dehydrates faster.
Unlike the others included in this line-up, this dehydrator has the fan at the back of the unit, which is considered by some to be the better option when it comes to food dehydration.
Whilst many dehydrators in this list are easy to clean, the Excalibur tops the list as the best food dehydrator for cleanliness by coming with a flexible poly-screen tray inserts to prevent your foods from sticking to the trays.
We hope this list has helped you narrow down your search for the best food dehydrator. With so many different options on the market, choosing your dehydrator can be super simple if you know exactly what you're looking for. Happy dehydrating!