These vegan sloppy joes are so delicious and remind me of the kind of my Grandma used to make!
While my Grandma made a lot of accidentally vegan items like Vegan Apple Pie, her sloppy joes were far from vegan!
This lentil sloppy joes recipe is reminiscent of what my grandma used to make throughout her whole life!
The best part about making these vegan sloppy joes is that they are EASY! They whip up in just 20 minutes which makes them a great last-minute dinner.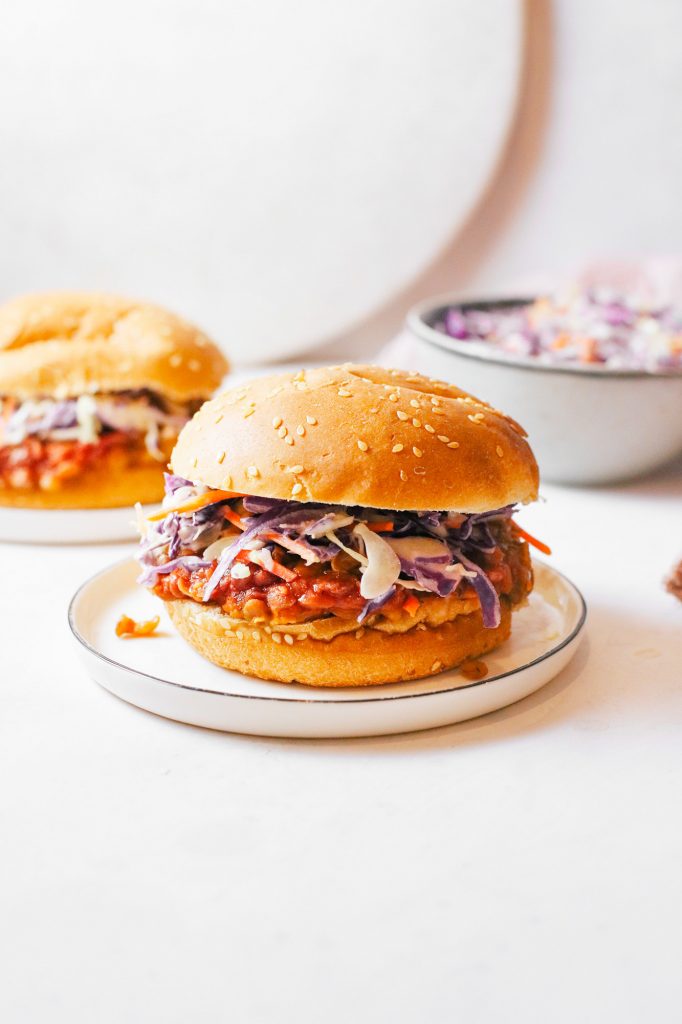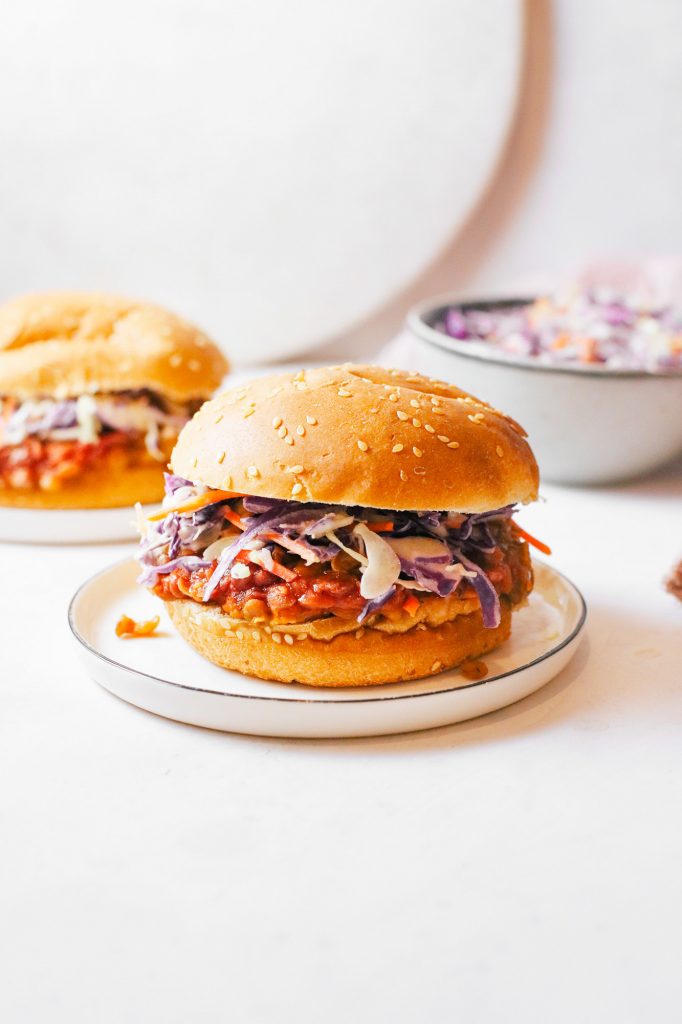 If I am working late, this is an easy and healthy dinner to make in a pinch that is still delicious and filling.
I also love that they are affordable. Lentil sloppy joes are cheap and easy because you can buy lentils for a really low cost.
Who doesn't love an affordable yet yummy and flavorful meal?
The vegan lentil sloppy joes get their flavor from a variety of ingredients. Lentils have an earthy flavor that go well with the seasoning in this recipe.
The key to good vegan or vegetarian sloppy joes is that tiny twinge of sugar. Regular sloppy joes with meat actually have a sweet and tangy flavor.
In order to recreate the authentic taste, don't leave out the sugar! It is an essential part of making a delicious and easy sloppy joes recipe!
Top them with my 5-Minute Vegan Coleslaw recipe and you are in for a real winner for dinner.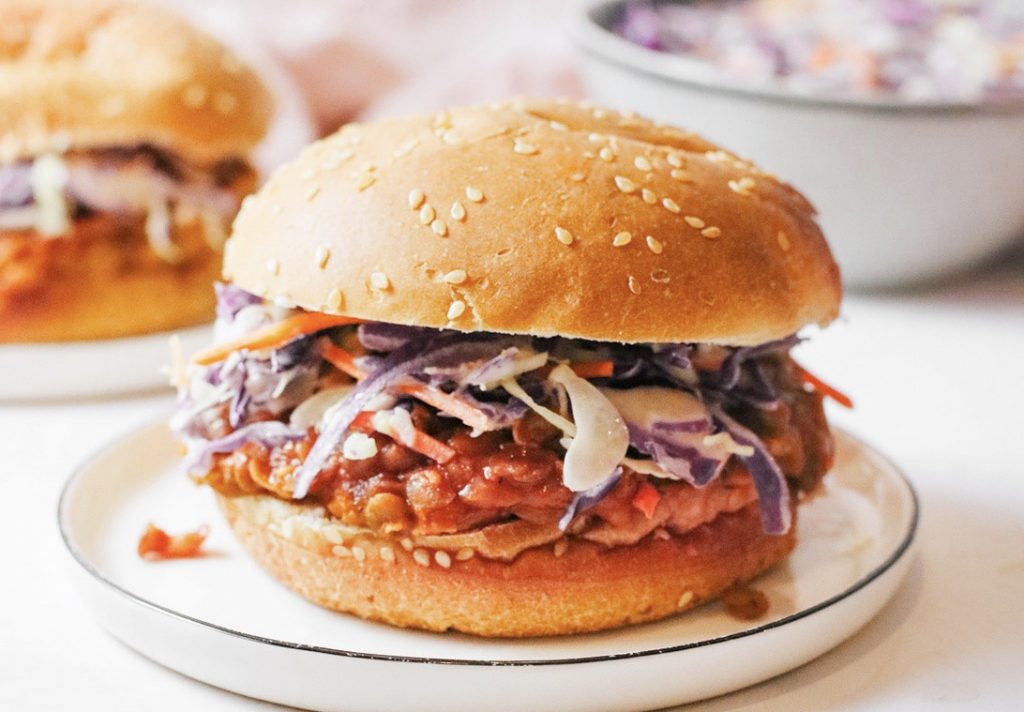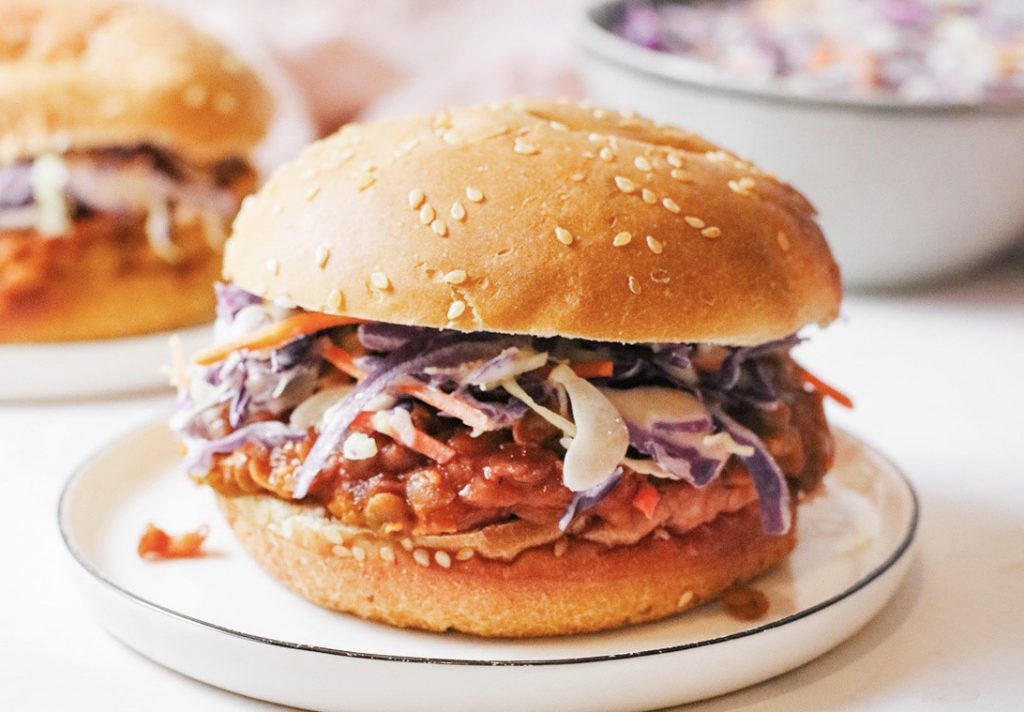 Types Of Lentils For Lentil Sloppy Joes
When making vegan sloppy joes with lentils, the same idea for choosing lentils applies as when making Vegan Lentil Soup!
There are three types of lentils that are most popularly used in cooking. They are red, brown, and green lentils.
I would caution against using red lentils, unless you want your sloppy joes to be quite mushy. Red lentils don't hold their shape at all and will cause your sandwich to fall apart.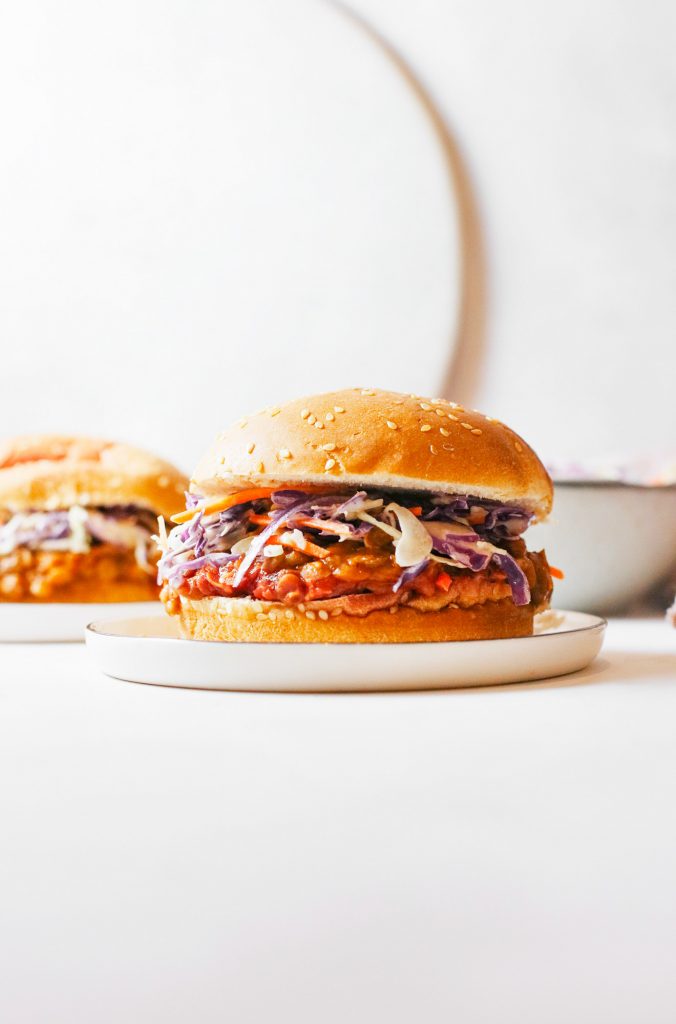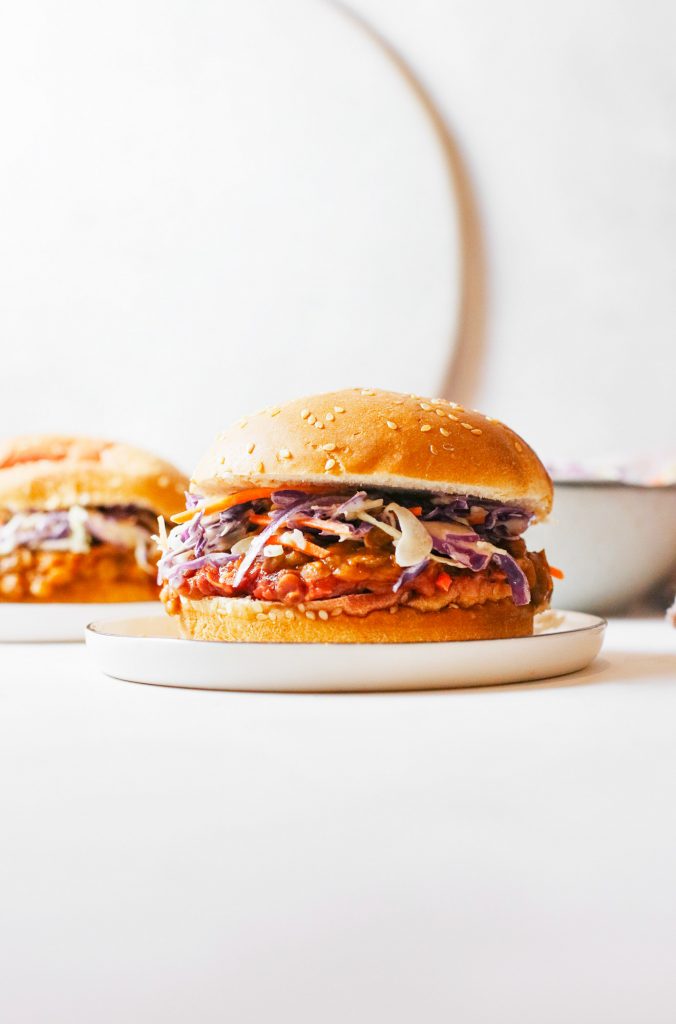 If you don't want your lentil sloppy joes to fall apart, you are going to want to use green or brown lentils. These lentils hold their shape and don't fall apart when cooking.
They are sturdier and will cook up better!
Of course, use whatever lentils you have on hand, but I wanted to give you that quick note so that you are aware when red lentils don't hold their shape as well as green or brown.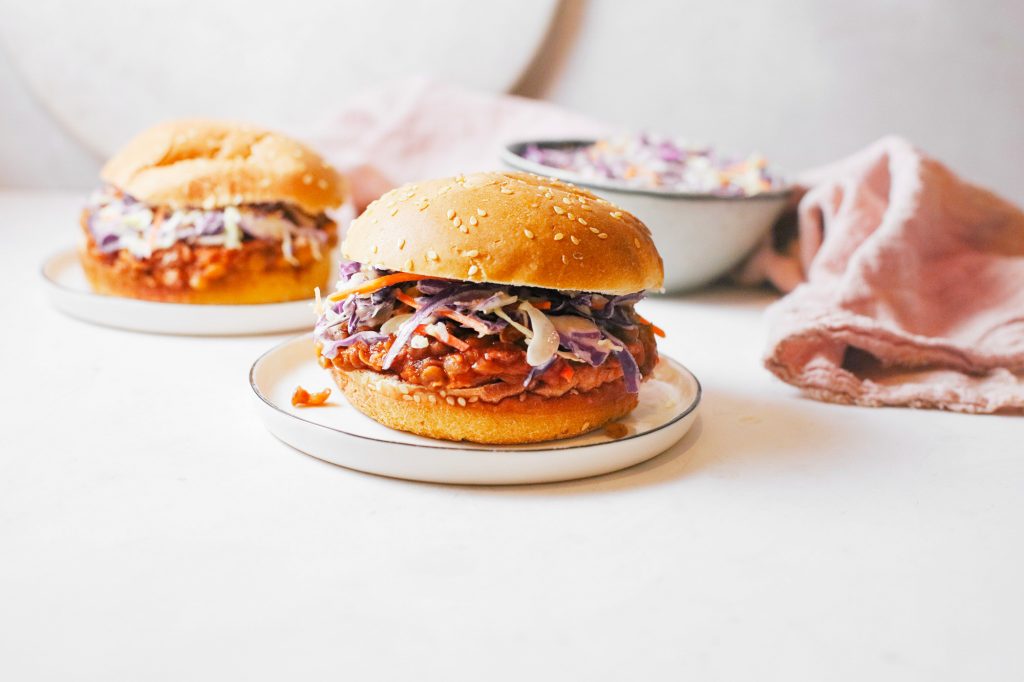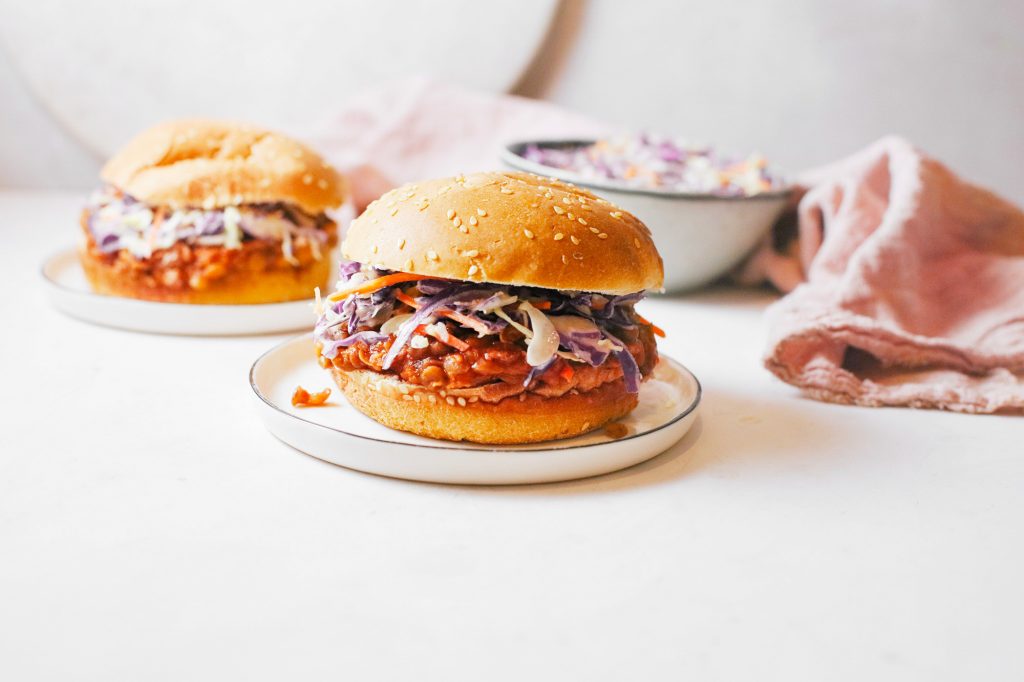 How To Make Vegan Sloppy Joes
Making vegan sloppy joes is super easy and can be done in just 20 minutes!
First, you are going to want to heat oil over a saucepan and add the onion and cook until translucent. This usually takes about 5-10 minutes and is often the longest part of the whole process!
Then, add peppers and garlic and saute until lightly cooked.
Next, add your sauce, brown sugar, lentils and all of the spices and simmer for 10 minutes until thick.
Now, take a small bit out with your spoon and finish seasoning to taste.
You may want to add more salt, pepper, or chili powder. How much you add beyond my recipe instructions is up to you!
It is better to season the vegan sloppy joes while they are in the pan so that you can get an even blend of the additional spices by mixing them together.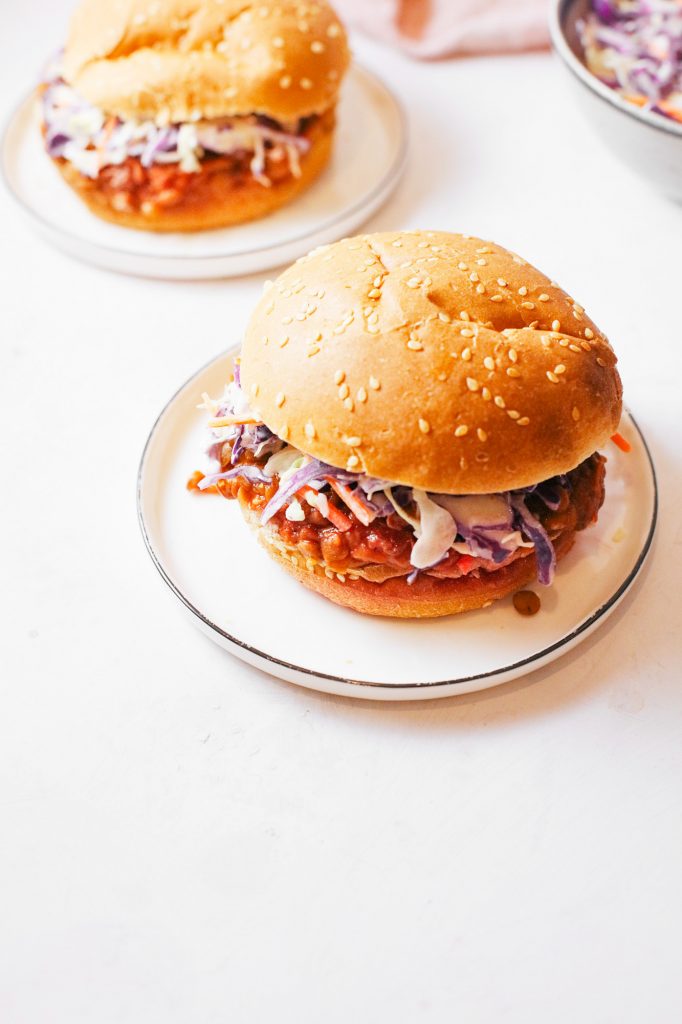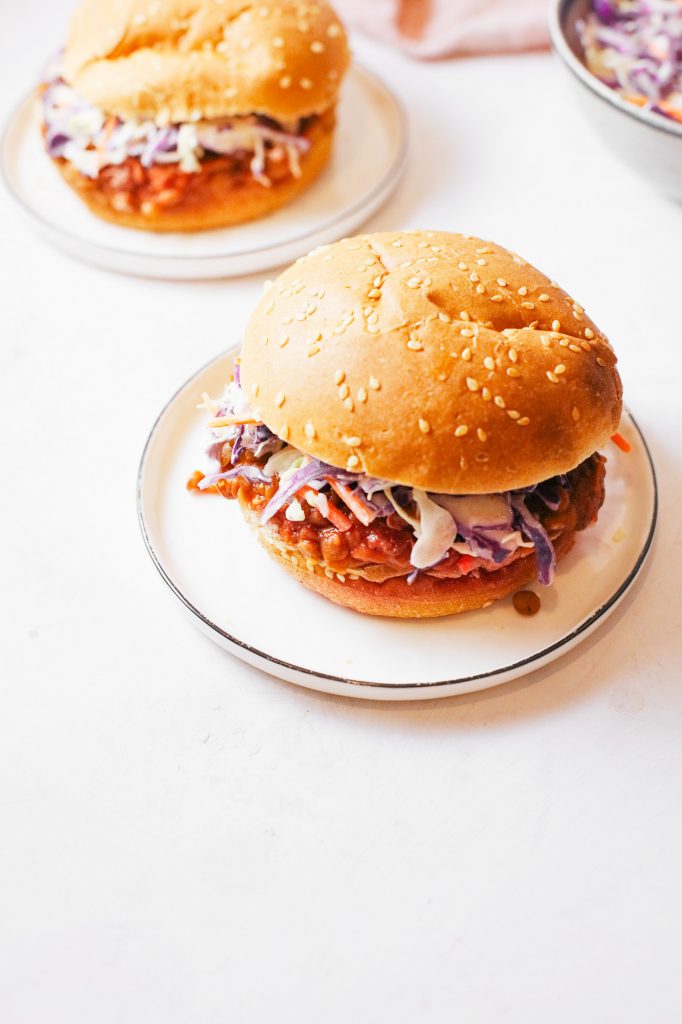 How To Serve The Vegan Lentil Sloppy Joes
I like serving my lentil sloppy joes the same way that "meat" sloppy joes are served, on a bun and with some of my Vegan Coleslaw!
Not everyone eats coleslaw on their sloppy joes so feel free to leave this out if you don't like it, but I think it adds a nice crunch to the flavor.
If you want these vegan sloppy joes to be gluten-free, simply choose the gluten-free bread or bun of your choice.
If you are looking for a lighter option, you can slather the sloppy joes on a single slice of bread and eat them that way.
You can also serve the lentil sloppy joes over a baked potato or with chips for a meaty side dish or snack!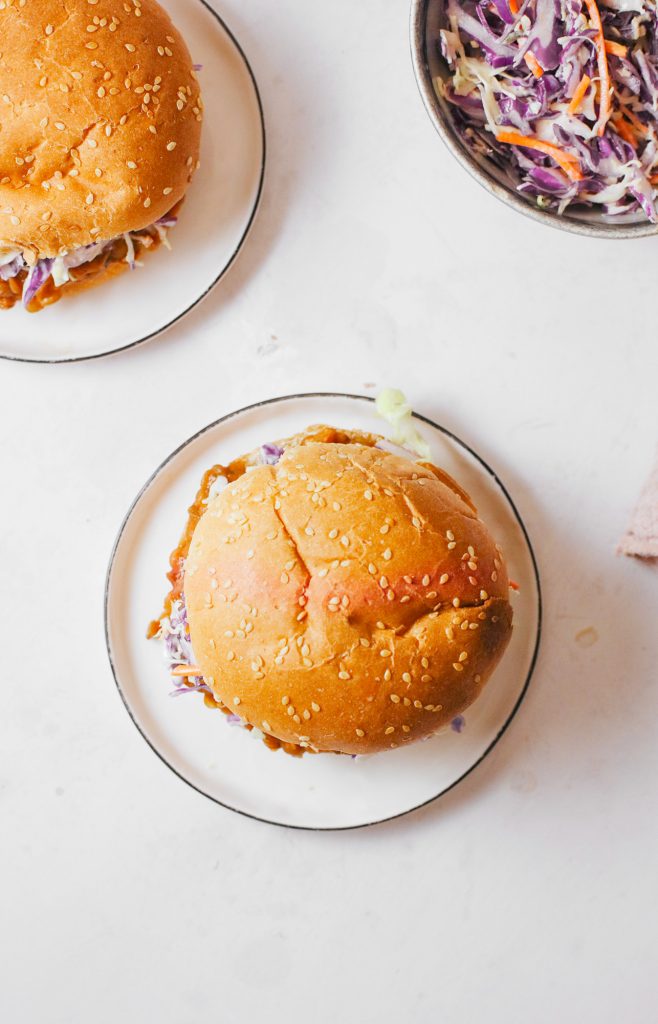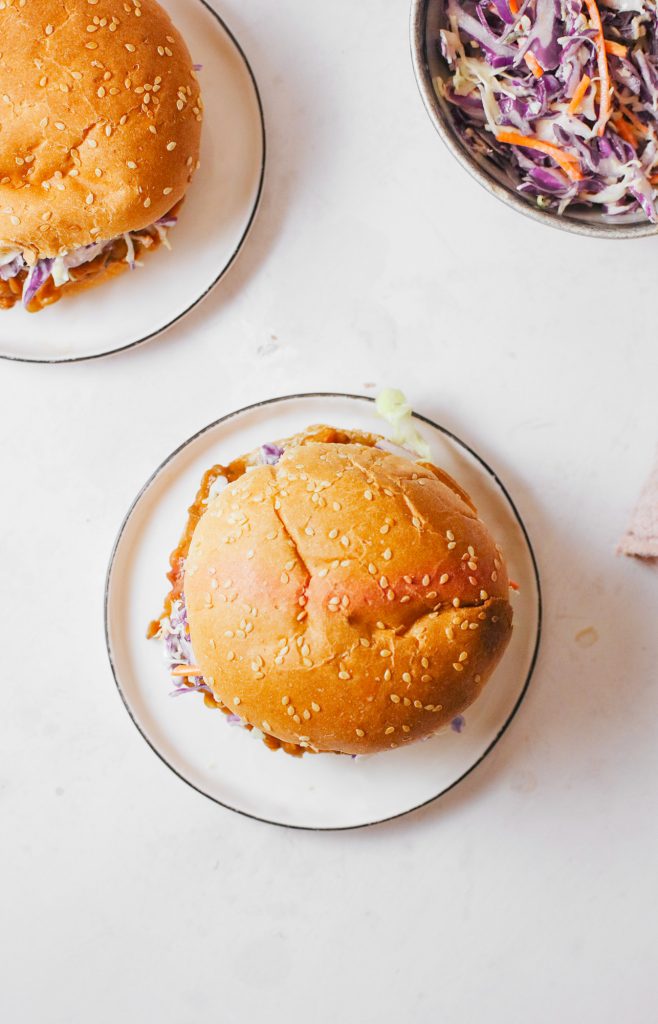 Did You Try This Recipe?
If so, I would love to keep in touch! I enjoy seeing photos and comments about the recipes that you make! You can follow me on Instagram and I will repost your goodies in my stories and comment on it too! Just tag me at @wowitsveggie and hashtag #wowitsveggie. I can't wait to see what you make!
Yield: 4 Servings
20-Minute Vegan Sloppy Joes (Gluten-Free)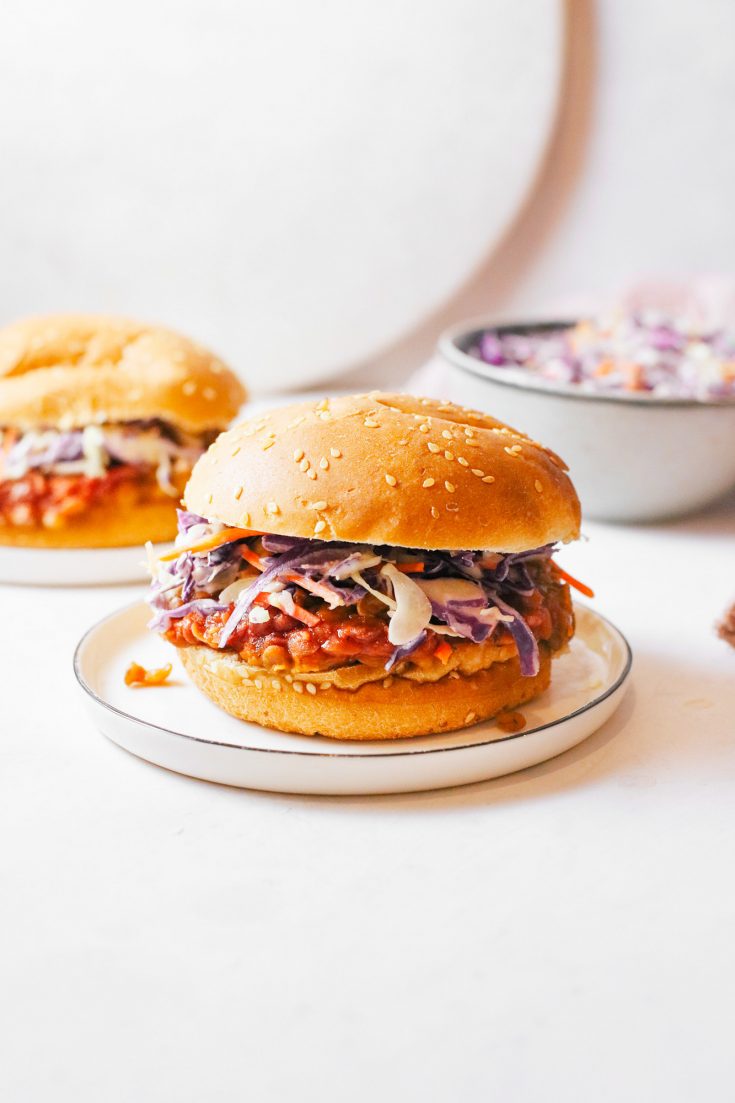 These vegan sloppy joes are perfectly saucy, meaty, spicy, and delicious!
If you aren't a huge fan of sloppy joes, these are going to change your mind forever!
The lentil sloppy joes are easy to make and are naturally gluten-free without the bun. You can serve them however you like, I prefer on a bun with cole slaw!
Ingredients
2 Tbsp oil (I love avocado oil)
1/2 Onion, chopped
1 Garlic clove, minced
1 Bell pepper, roughly chopped
1 1/2 Cup tomato sauce
1 Tbsp brown sugar
1 Tsp cumin
1 Tsp paprika
1 Tsp chili powder
1 Cup lentils, cooked (brown or green, red lentils are too soft)
Salt and pepper to taste
Instructions
Heat the olive oil in a large saucepan over medium heat. add the onion and cook until translucent, around 5-7 minutes.
Add the garlic and red bell pepper and sauté for 5 minutes, stirring occasionally.
Add the tomato sauce, brown sugar, and spices and bring to a simmer.
Add the lentils and simmer for 10 minutes or until thick and done.
Take a small spoon and taste the vegan sloppy joes and adjust with salt, pepper, or chili powder to taste!
Serve on toasted buns and top with fresh coleslaw!