This vegan hummus recipe is so delicious and easy and takes just 5 minutes!
Sure, buying hummus from the store is okay, but making it at home is so much better!
First, it is less processed and you know all of the high quality ingredients that you are putting into it.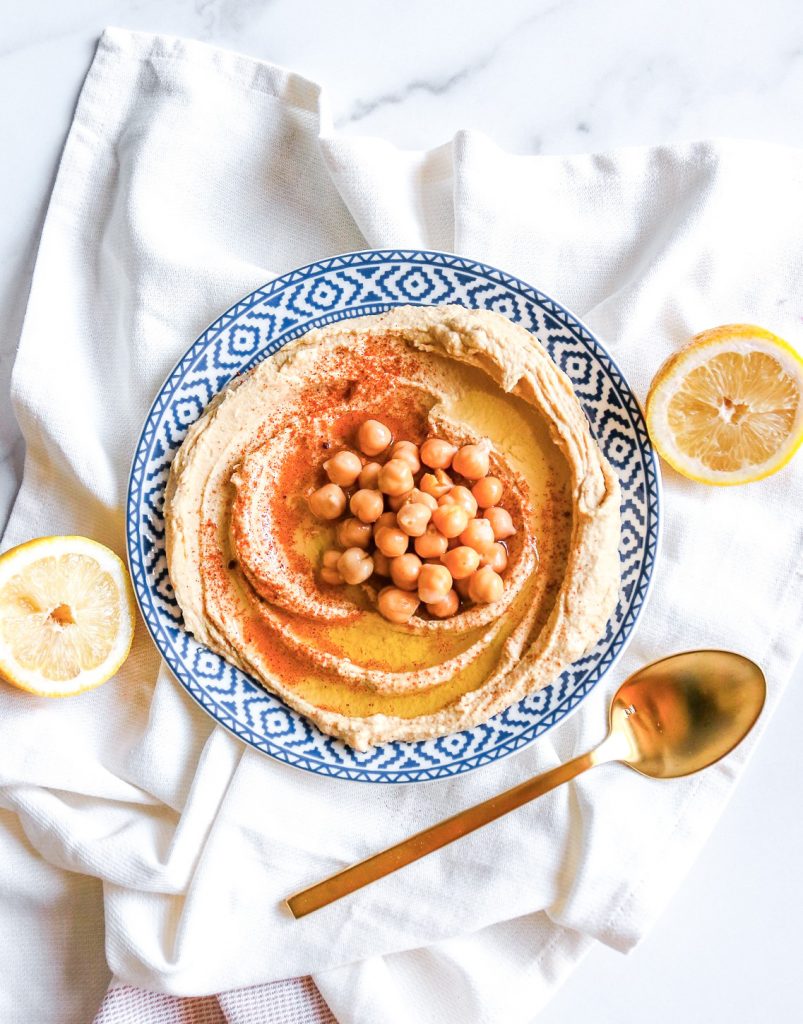 Second, it is so quick and easy to make yourself! You can literally whip up this vegan hummus recipe faster than you can go to your local grocery store and find some, check out, and bring it home to eat!
Finally, it is the perfect quick and homemade side or snack for any party or any time of year. Kids love it. Adults love it. Everyone loves it!
You can add in as many mix-ins as you want to change up the flavor when making the best hummus ever! You can go with roasted eggplant, basil, chipotle peppers and more!
I hope you enjoy this tasty vegan hummus recipe as much as I do! Perfect for any time of day whenever you are craving a healthy snack!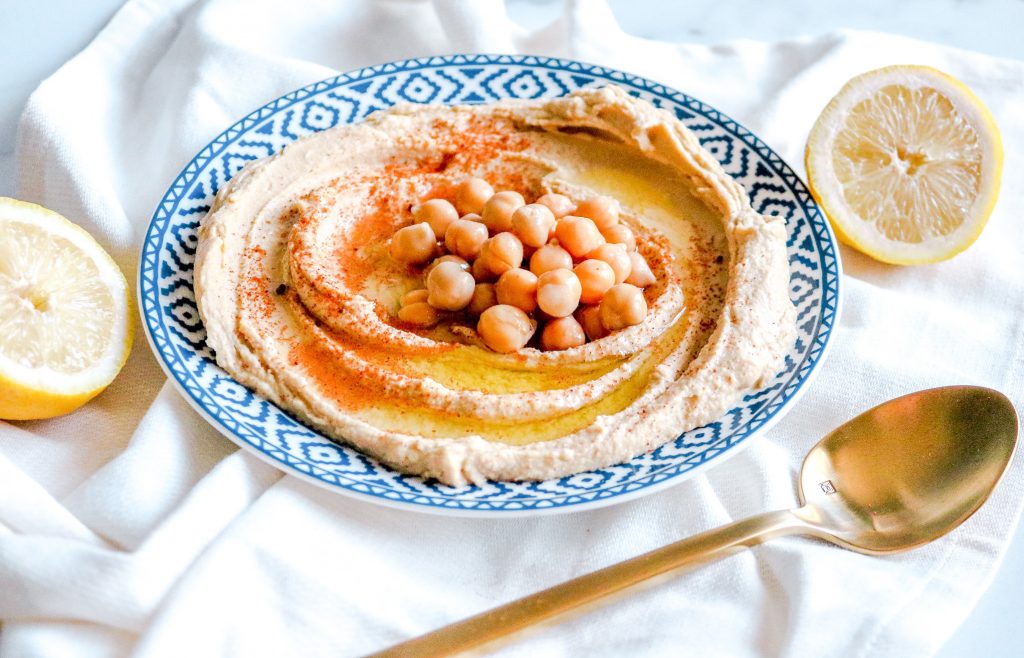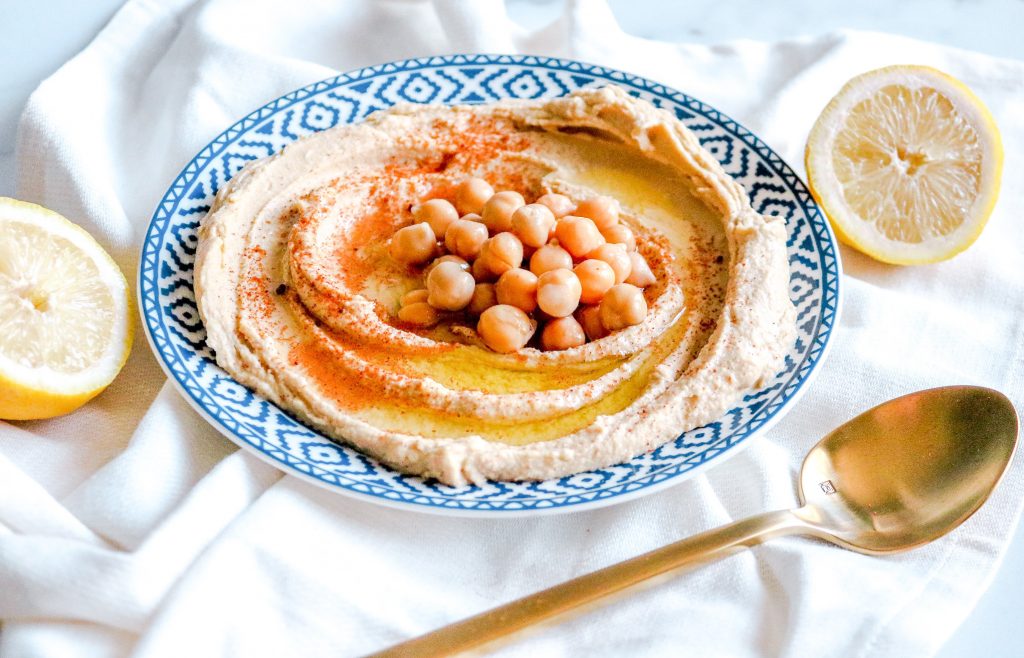 What Kind Of Chickpeas To Use For Vegan Hummus
As you know, chickpeas or garbanzo beans are the staple or base for this vegan hummus recipe!
But you have choices!
You can choose to cook your own chickpeas or you can buy them from the store in a can.
If you follow me, you may know that I like to keep things pretty chill and allow you to use whatever you prefer!
If you want to spend the time to cook your own chickpeas for hummus, that is totally fine!
If you are short on time and want to use canned chickpeas, that is totally fine too! It is entirely up to you!
If you are cooking your own chickpeas for the vegan hummus, just be sure that you don't overcook them. You don't want them to be super messy and mashed up!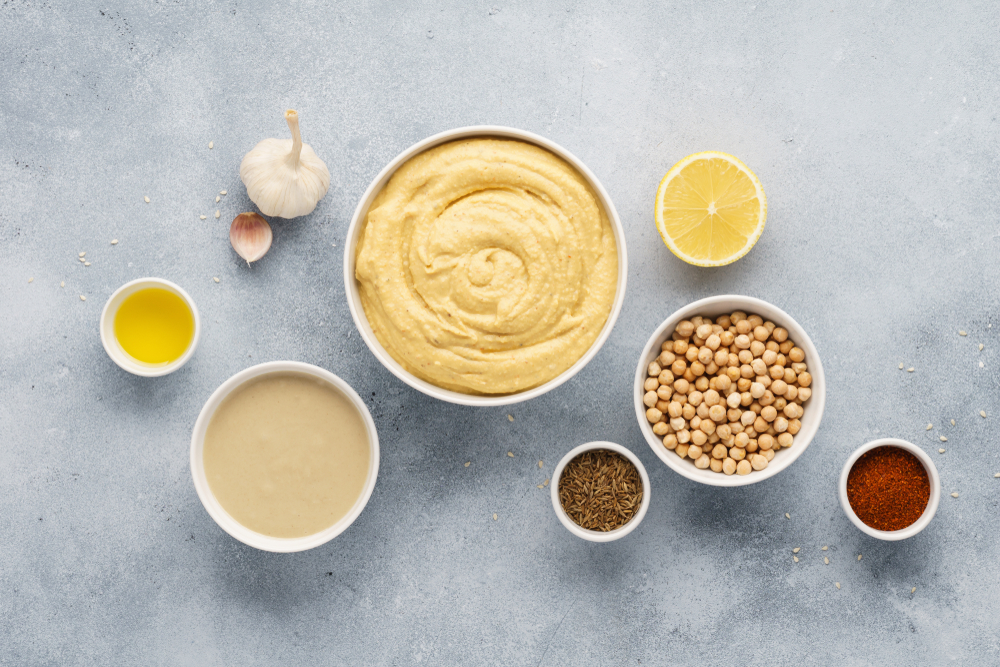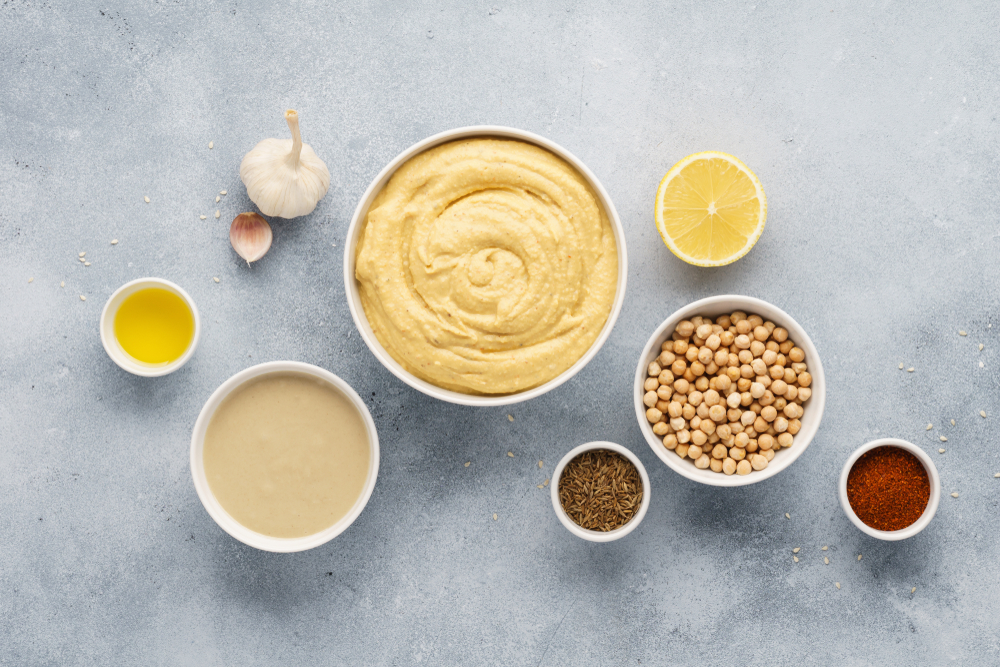 How To Make The Best Vegan Hummus Ever
Making this vegan hummus recipe takes no more than 5 minutes! I am not kidding!
It is so quick and easy and just uses a few staple ingredients that you probably have lying around the house!
All you have to do is combine your garbanzo beans, water, olive oil, tahini, lemon juice, and spices into a food processor and blend until smooth.
It usually takes about 2-4 minutes to blend until perfectly smooth.
When making the vegan hummus, you are going to want to stop, use a spatula to scrape down the sides, and then continue to process.
This allows you to get every last bit of the chickpeas to ensure that they are blended.
Unlike other dips, vegan hummus is meant to be smooth! You want to blend enough so that there are no lumps or bumps.
You are going to use about 3 tablespoons of water, but you may need a little more to get a smoothly processed hummus.
Feel free to add more water 1 tablespoon at a time until you achieve your desired consistency!
The key to making vegan hummus that tastes good is to use high-quality olive oil.
I love cooking with oils such as avocado oil, but olive oil is a must when making hummus!
Once you make the hummus, you are going to want to drizzle the finished dip with olive oil and then blend in your mix-ins!
That is all you have to do to make some of the best tasting vegan hummus you will ever make. Quick, easy, only 5 minutes of your time!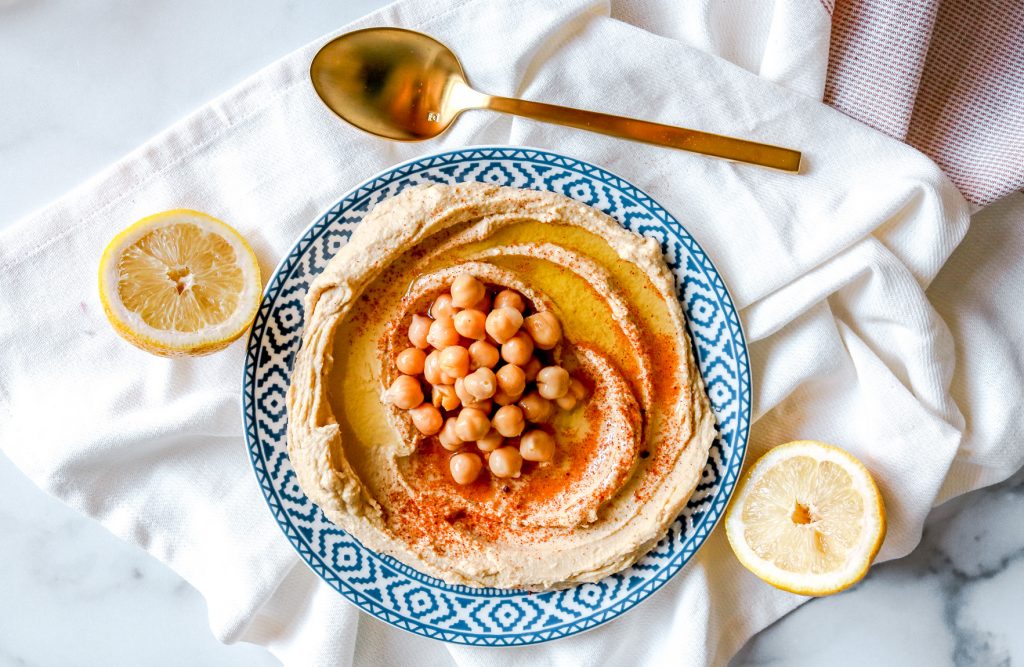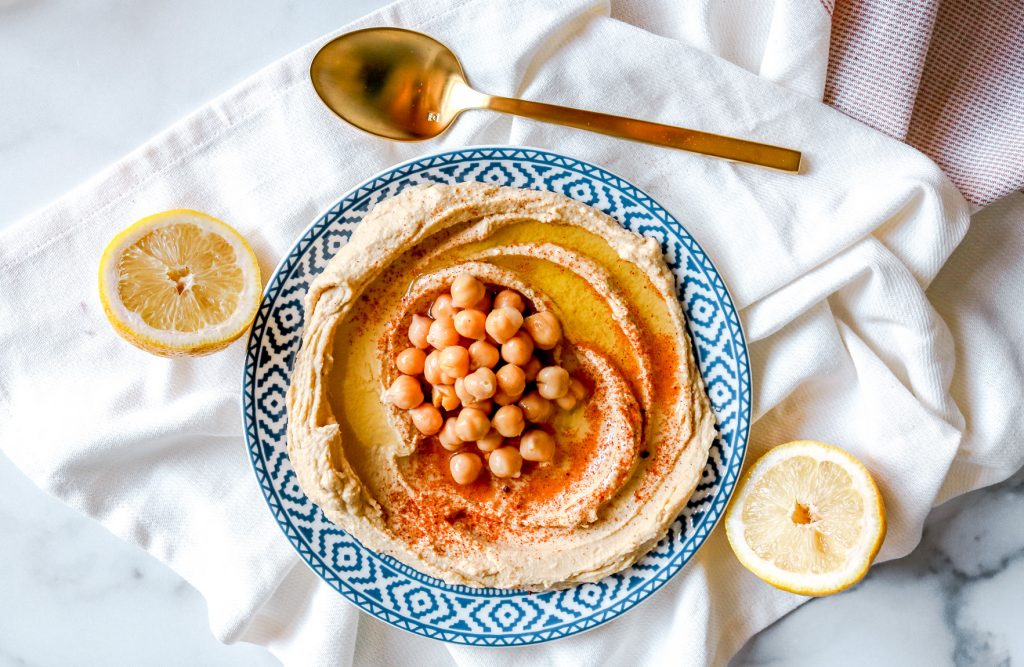 Vegan Hummus Garnishes
Once the base of your hummus is done, it is time to garnish!
Of course, you don't have to use anything and you can eat it as-is! But garnishing is so much fun!
There are so many fun ways that you can add to this recipe! I always recommend adding a splash of olive oil on top of the hummus no matter what, but you can really add in some amazing flavors!
Here are some of my favorite flavors and garnishes to top your vegan hummus with:
Marinated garlic
Toasted pine nuts
Kalamata Olives
Cilantro
Paprika
Chipotle peppers
Roasted eggplant
Roasted red peppers
Chopped fresh parsley
Sesame seeds
Sun dried tomatoes
The options are endless with how you can top your easy vegan hummus!
Make sure to dip your favorite vegetable, crackers, chips, or bread into this yummy treat! Feel free to be brave with what mix-ins you choose, if any at all!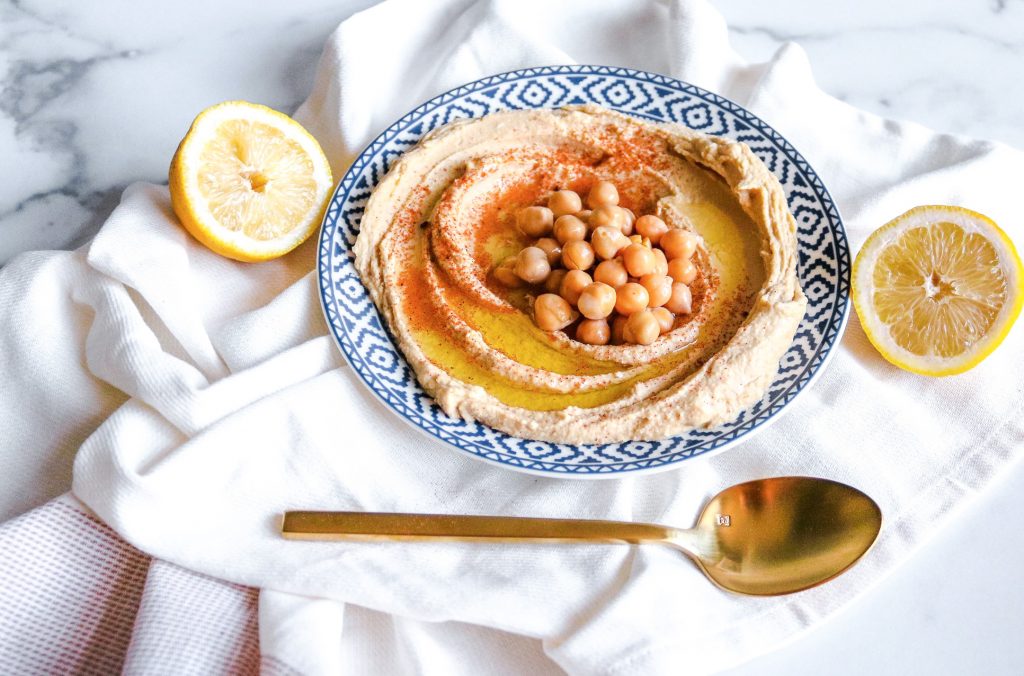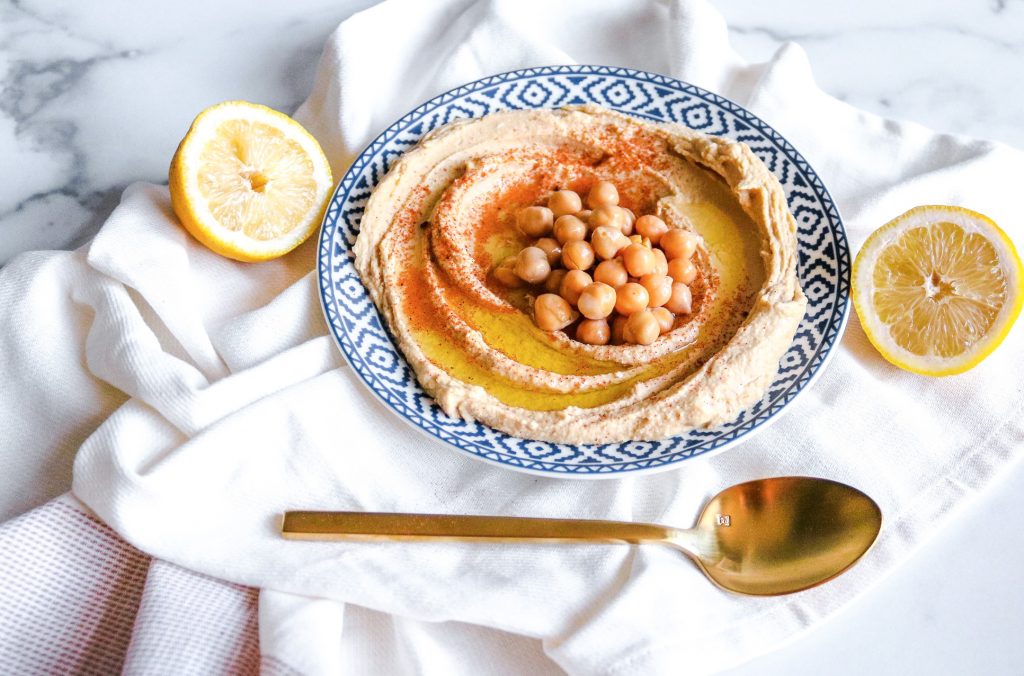 How To Store Homemade Hummus
While you can store your store-bought hummus in the fridge for 10-14 days, homemade hummus is healthier and made with no preservatives.
As a result, you can store your vegan hummus in the fridge for about 3-6 days.
Once you are done with the recipe, just put the hummus in an air-tight container in the fridge.
This is an amazing recipe to make in advance of a party. Make it a few days in advance and then just take it out and plate it on the day of your event! So super easy!
Did You Try This Recipe?
If so, I would love to keep in touch! I enjoy seeing photos and comments about the recipes that you make! You can follow me on Instagram and I will repost your goodies in my stories and comment on it too! Just tag me at @wowitsveggie and hashtag #wowitsveggie. I can't wait to see what you make!
Yield: 2 Cups Of Hummus
5-Minute Vegan Hummus Recipe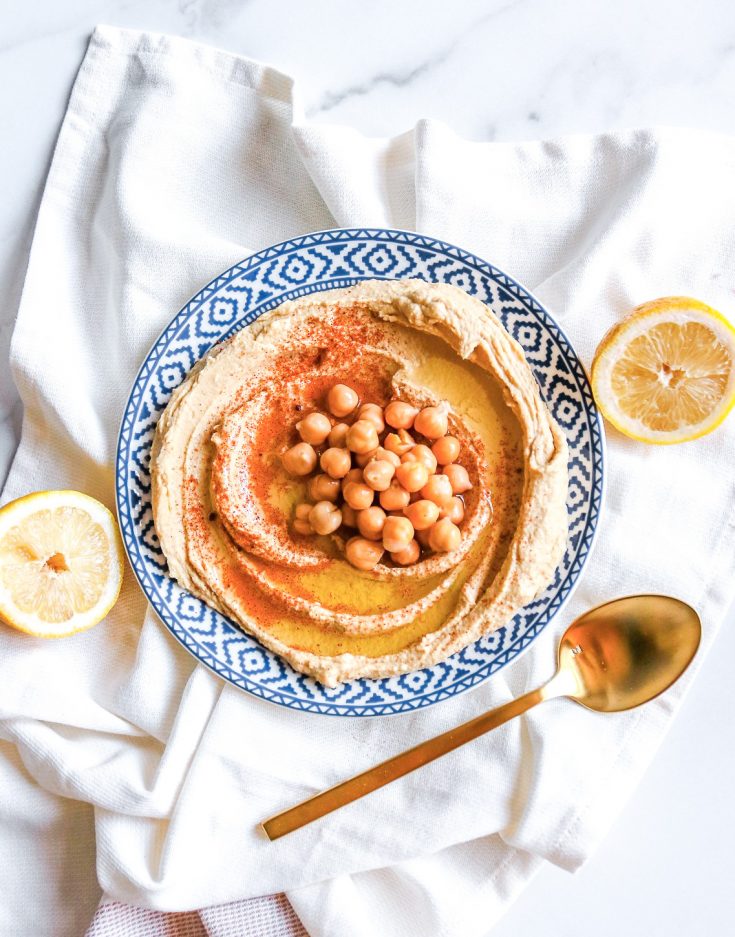 This vegan hummus recipe is so easy and delicious! It whips up in just 5 minutes and there are infinite ways that you can choose to mix it up! Some of my favorites are by adding olives, spices, sauces, roasted veggies and more. Feel free to play up this classic vegan hummus recipe as much as you want!
Ingredients
1 15 ounce can of garbanzo beans drained and rinsed (or 1 1/2 cup cooked garbanzo beans)
3 tablespoons water
3 tablespoons olive oil
1/3 cup tahini
2 cloves of garlic, chopped
1 teaspoon cumin
3 tablespoons lemon juice
1 teaspoon salt
1/2 teaspoon paprika
Garnish: drizzle of olive oil, paprika, greek olives, toasted pine nuts, parsley, roasted eggplant, cherry tomatoes and more!
Instructions
In a food processor, combine all ingredients in a food processor. Blend until very smooth. This usually takes about 3-4 minutes depending on your food processor. You don't want any lumps and bumps!
Once smooth, choose if you want mix-ins such as extra garlic, roasted eggplant or tomatoes, toasted pine nuts, greek olives, paprika, chopped parsley and more! Enjoy!
Nutrition Information
Yield
8
Serving Size
1
Amount Per Serving
Calories

141
Total Fat

9g
Saturated Fat

2g
Trans Fat

0g
Cholesterol

0mg
Sodium

245mg
Carbohydrates

11.3g
Fiber

7g
Sugar

1g
Protein

8g