If there is one dessert that will please a crowd, it is this vegan chocolate mousse. The smooth and rich texture combined with decadent dark chocolate flavor is all that and more. In addition to being vegan, it is also "accidentally" gluten-free meaning that the recipe as-is is gluten-free!
Mousse is one of the best desserts ever, but it is rarely vegan unless you are at a specialty restaurant. This is an easy vegan mousse recipe that you can whip up quickly in your own kitchen!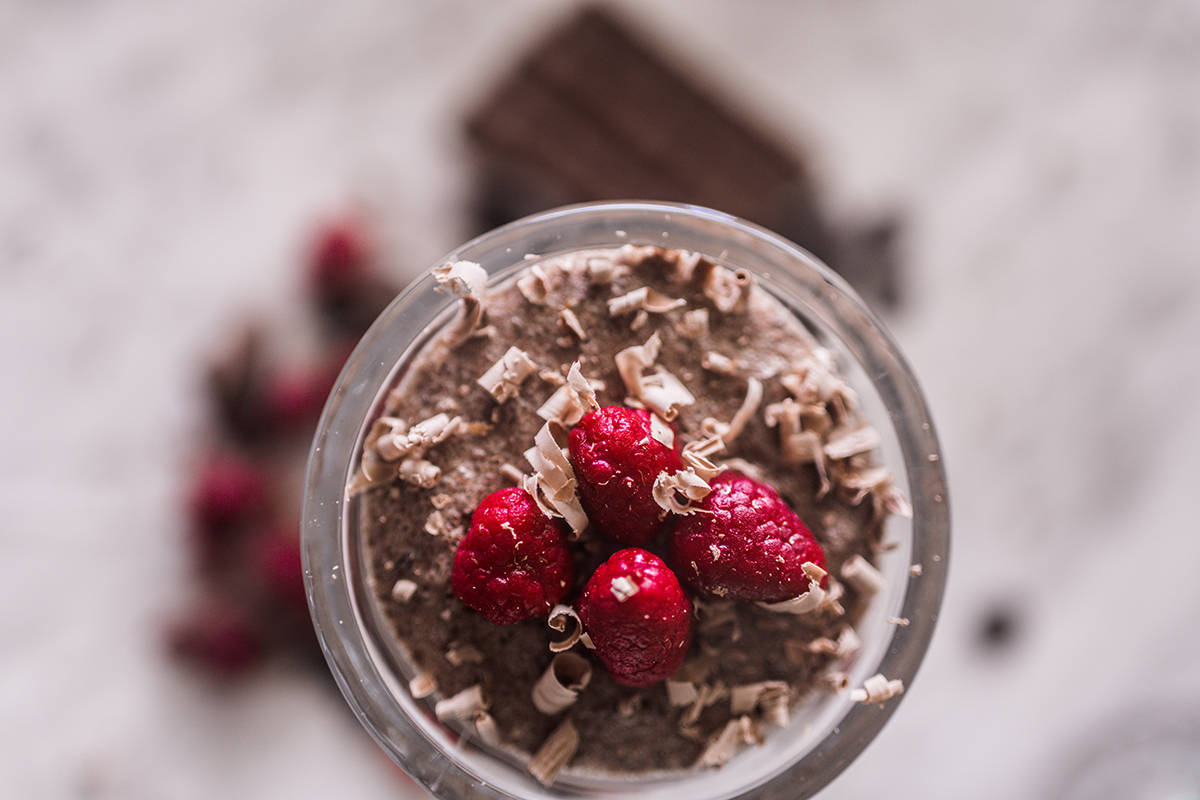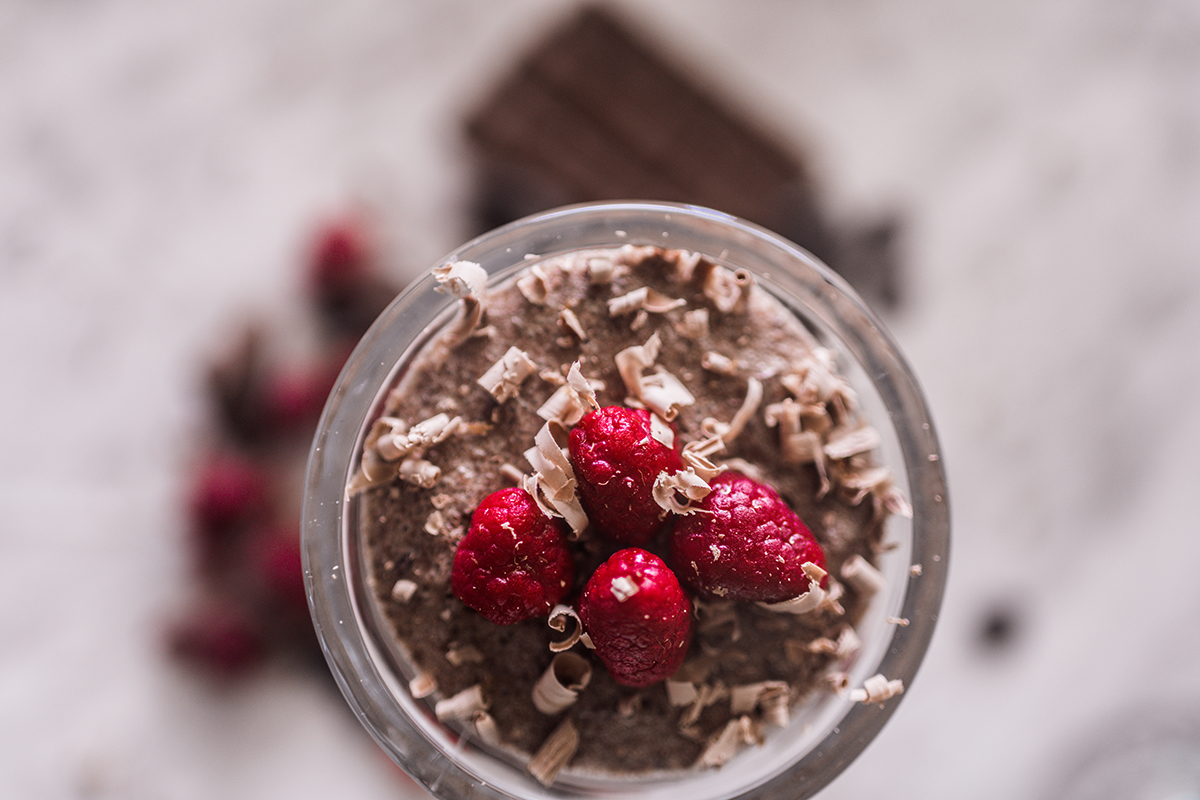 Many vegan mousses use avocado which I have made before and it is quite an interesting flavor and texture. This vegan chocolate mousse recipe utilizes aquafaba which allows this recipe to more accurately imitate the eggs normally used.
It is easy and affordable and requires almost no preparation. I also use aquafaba in many other recipes such as Vegan Biscotti and my Whipped Matcha Latte. It is practically a vegan staple!
If you aren't familiar with aquafaba, it is simply a fancy term for the liquid inside the chickpea/garbanzo bean can. Most canned items such as olives, corn, tomatoes etc. are packaged in a liquid.
Chickpeas are no different. Interestingly enough, the liquid from the chickpea can, known as aquafaba, is the key ingredient to making a fabulous vegan chocolate mousse.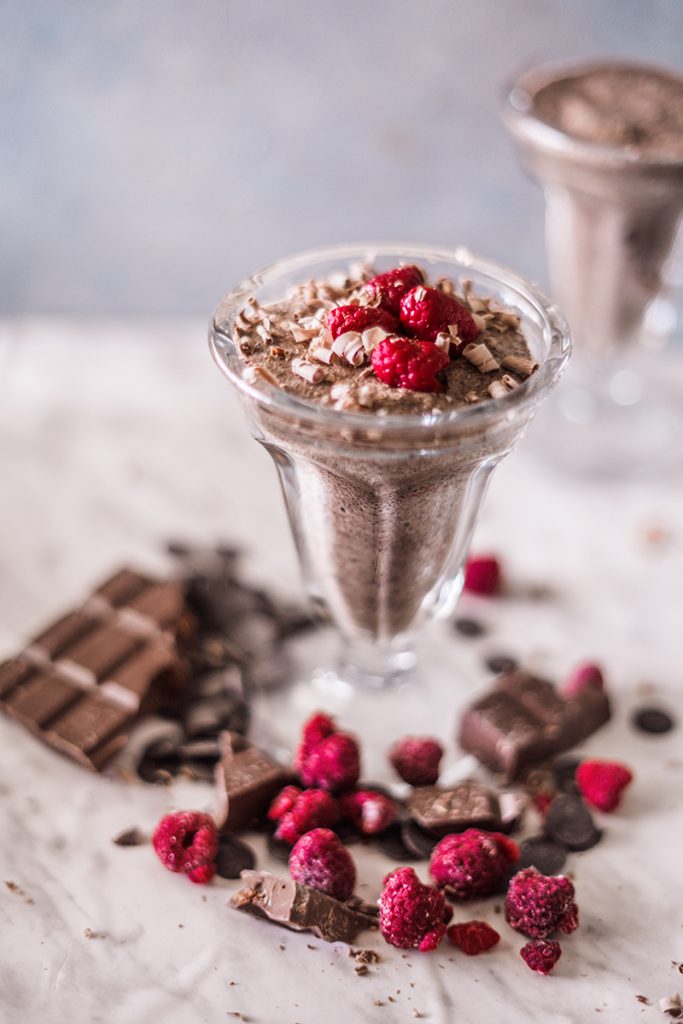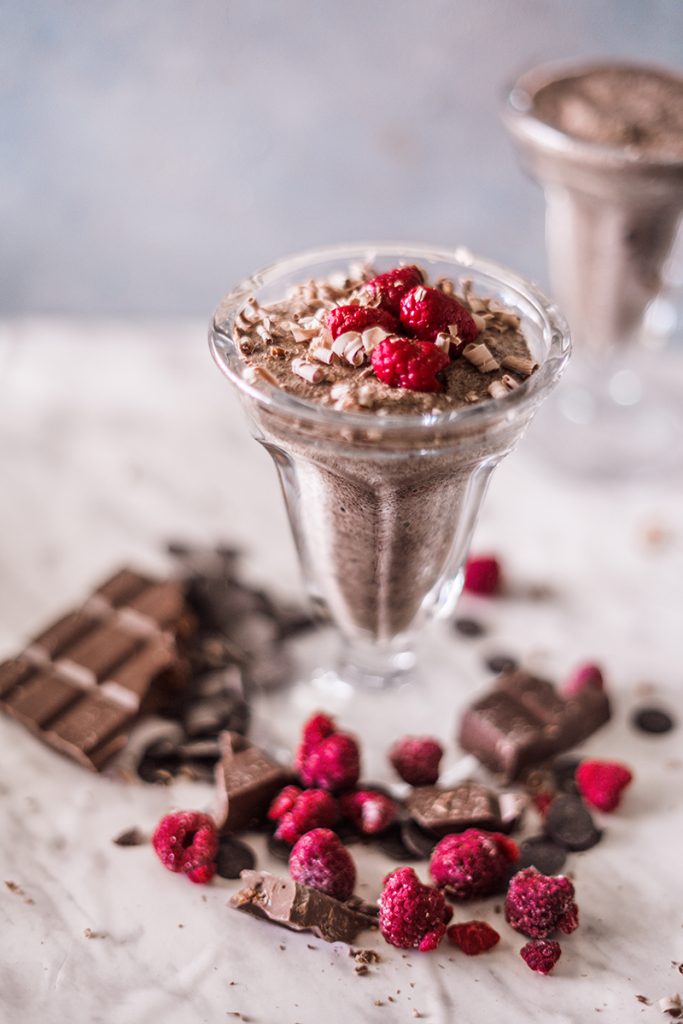 The aquafaba helps the mousse form "peaks" in the same way that eggs do. It is quite easy to make, simply chill the aquafaba, melt the chocolate, and whip them together until stiff peaks are formed!
The single most important part of this vegan chocolate mousse recipe are utilizing high-quality ingredients. Since this is an easy recipe and requires very few ingredients, it is essential that each and every one is top quality.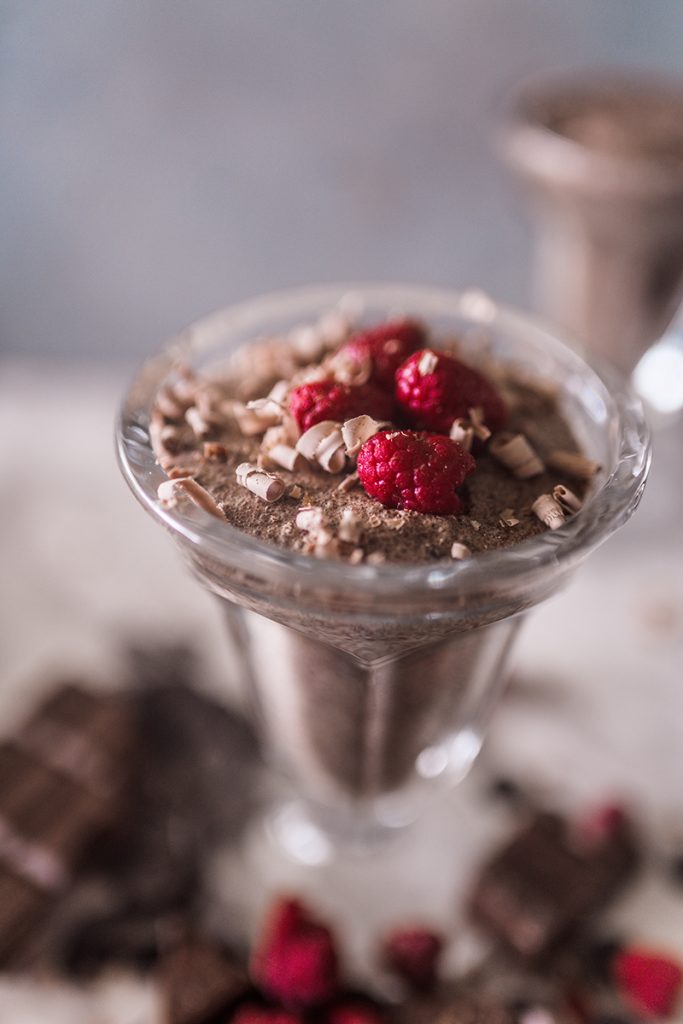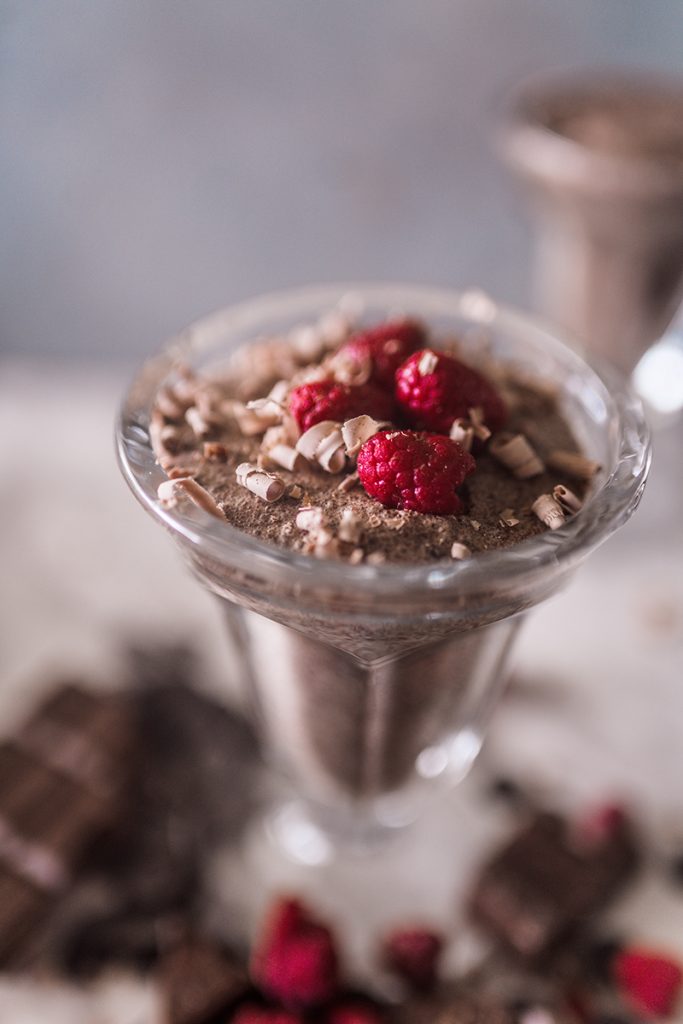 This means that instead of using cheap store brand maple syrup, you splurge on an all-natural brand. They are usually more expensive, but the taste difference is massive. Similarly, a very nice type of vegan dark chocolate will do the trick.
If you are like me and hate spending forever in the kitchen, this is the vegan mousse recipe for you. It is comprised of only 4 ingredients, some of which you may already have on hand. It is completely vegan and you can utilize the sugar of your choice, depending on your interests and diet.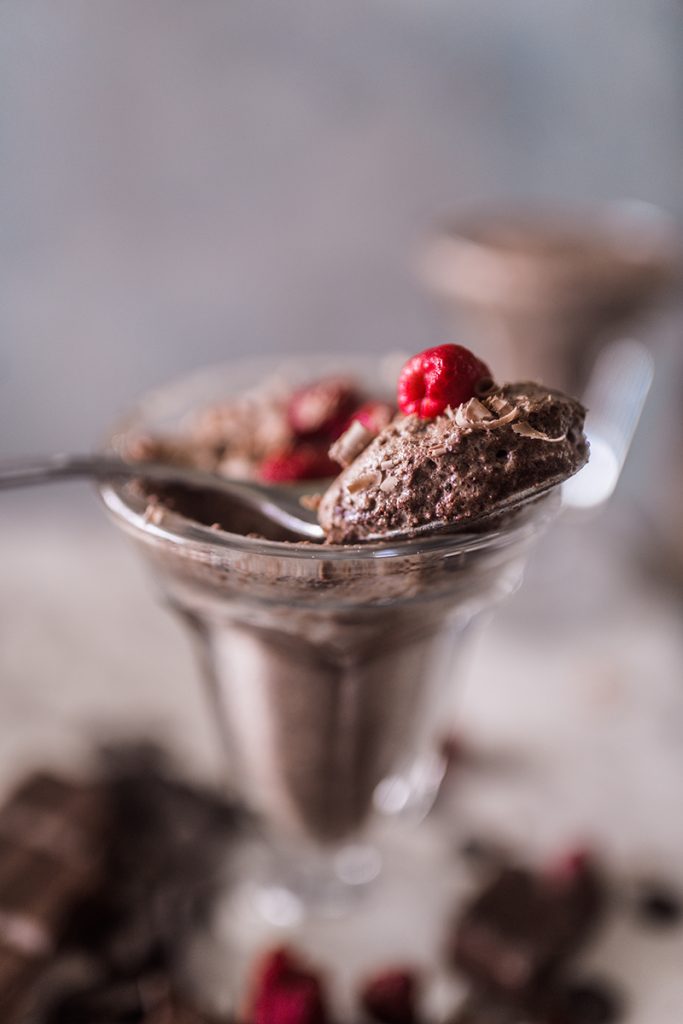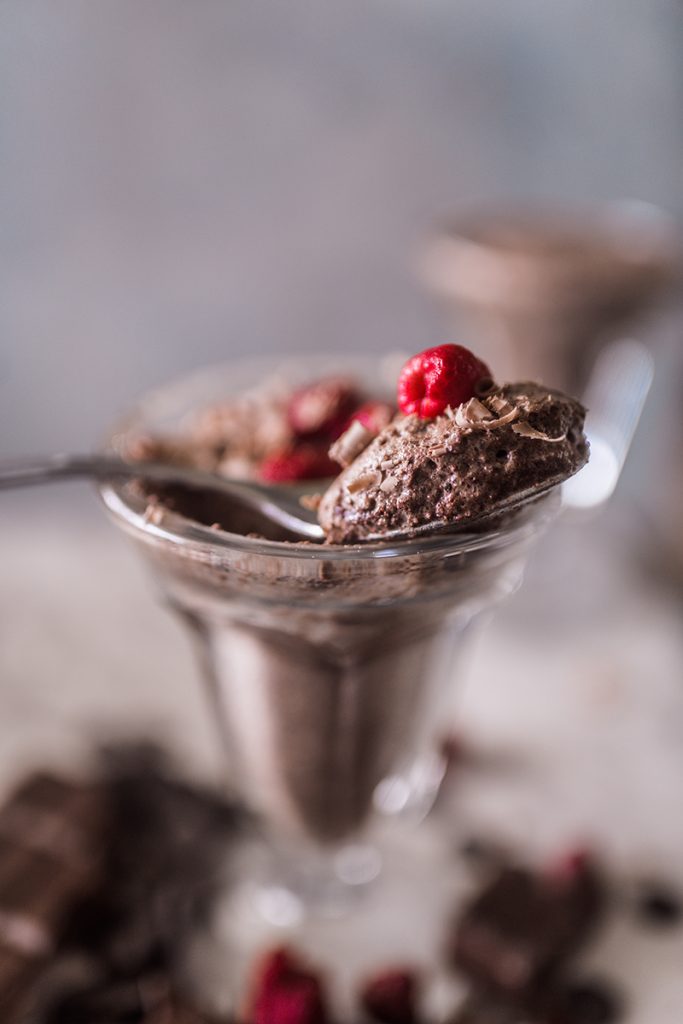 Yield: 4
4-Ingredient Vegan Chocolate Mousse (Gluten-Free)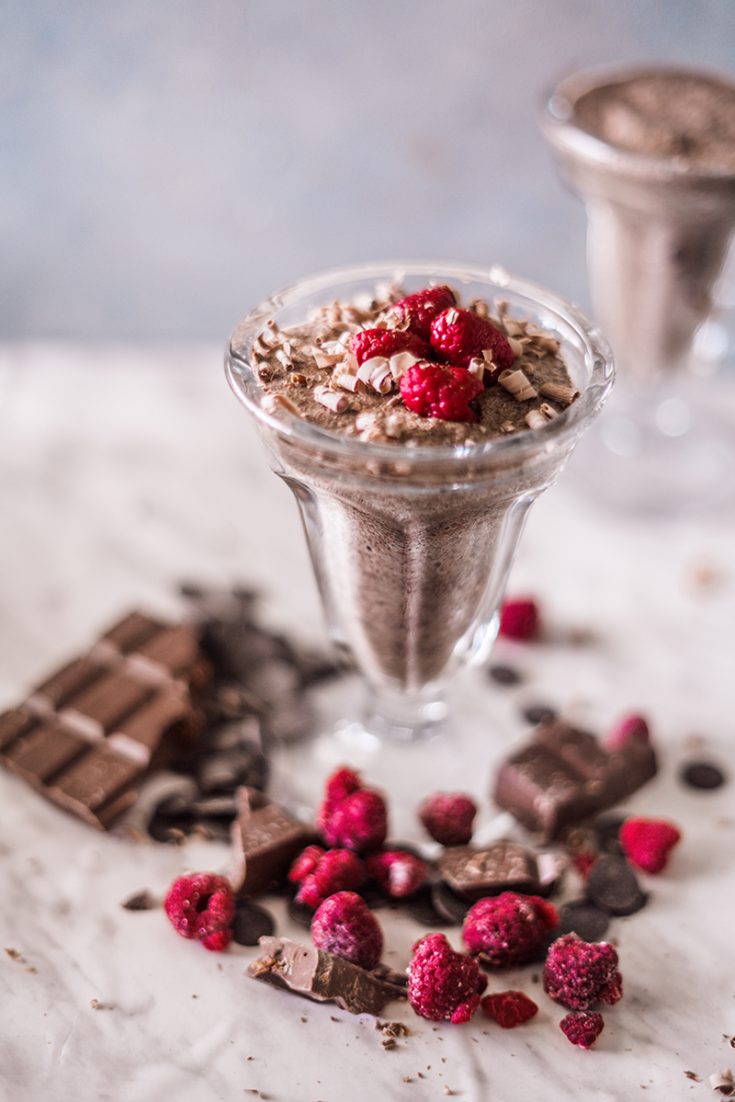 This easy 4-ingredient vegan chocolate mousse is gluten-free too! Utilizing aquafaba [liquid from the chickpea can] you can create texture very similar to that using eggs. Make sure to use high quality ingredients to ensure the taste is unforgettable!
Don't let the "time" estimate fool you, the majority of the time is "chilling" your ingredients in the fridge. The active part of this vegan chocolate mousse recipe is really less than 20 minutes!
Prep Time
Total Time
1 hour
20 minutes
Ingredients
½ cup aquafaba (liquid from canned unsalted chickpeas), chilled
2 Tbsp maple syrup [can sub with sweetener of your choice]
1 Tbsp Vanilla extract
2/3 cup dark chocolate
Raspberries for garnish (optional)
Instructions
Strain a tin of chickpeas and save the aquafaba (liquid). Reserve 1/2 cup of the liquid and chill in a large glass bowl in the fridge for 15 minutes.
Melt the chocolate in a saucepan or double-boiler over low heat until melted. Remove from heat and allow to cool to room temperature.
Using a mixer on high speed, whip the aquafaba for 5-10 minutes until stiff peaks form. Add in the sweetener and the extract and then whip for another few minutes.
Pour your cooled chocolate into the mixture and using a spatula, gently mix the
chocolate into the aquafaba until thoroughly mixed.
Spoon into cups or small dishes and place in the fridge for at least an hour to thicken.
Top with fresh raspberries (or the fruit of your choice) and enjoy!
Notes
Make sure to use high-quality ingredients for best results! Please note: the serving size depends on the size cups used. Portions are enough for 4 people if you are using smaller cups and 2 people if you are plating in larger bowls.