If you have never tried hot chocolate sticks, you are in for a real treat!
Basically, it is hot chocolate on a stick, and it is pretty darn good!
While I do have a delicious Vegan Hot Chocolate recipe, sometimes you are in a rush and want to make something cozy and quick!
That is where hot chocolate sticks come in!
All you have to do is add them to non-dairy milk or water that is very warm or hot and stir until they melt and the beverage is smooth!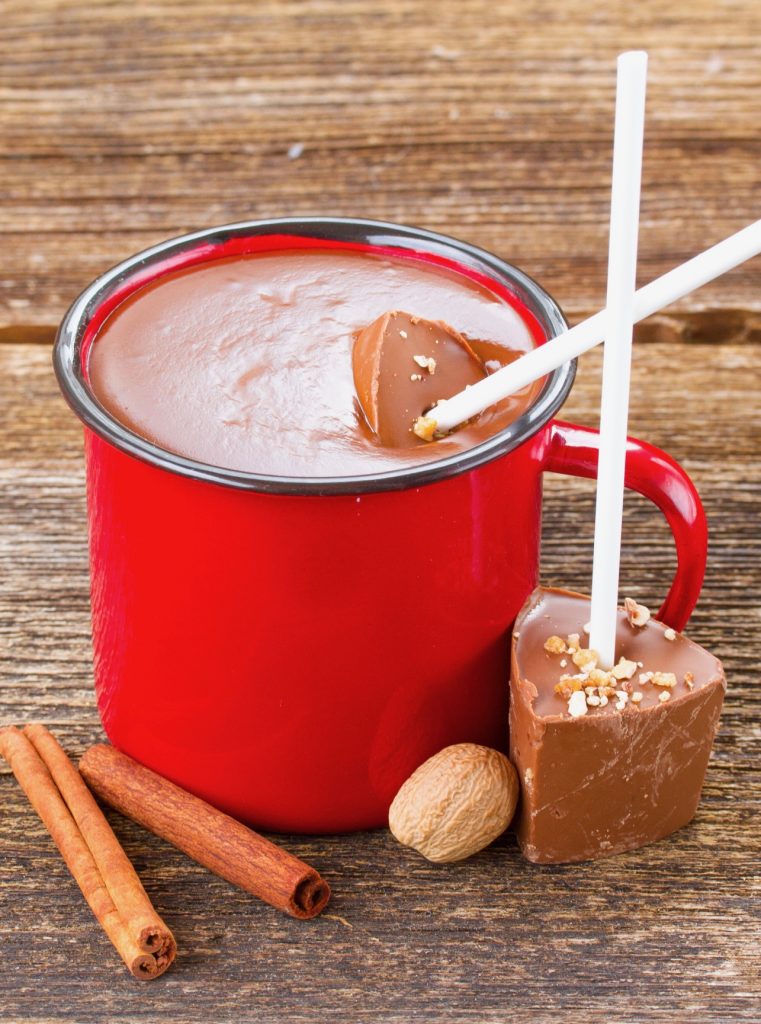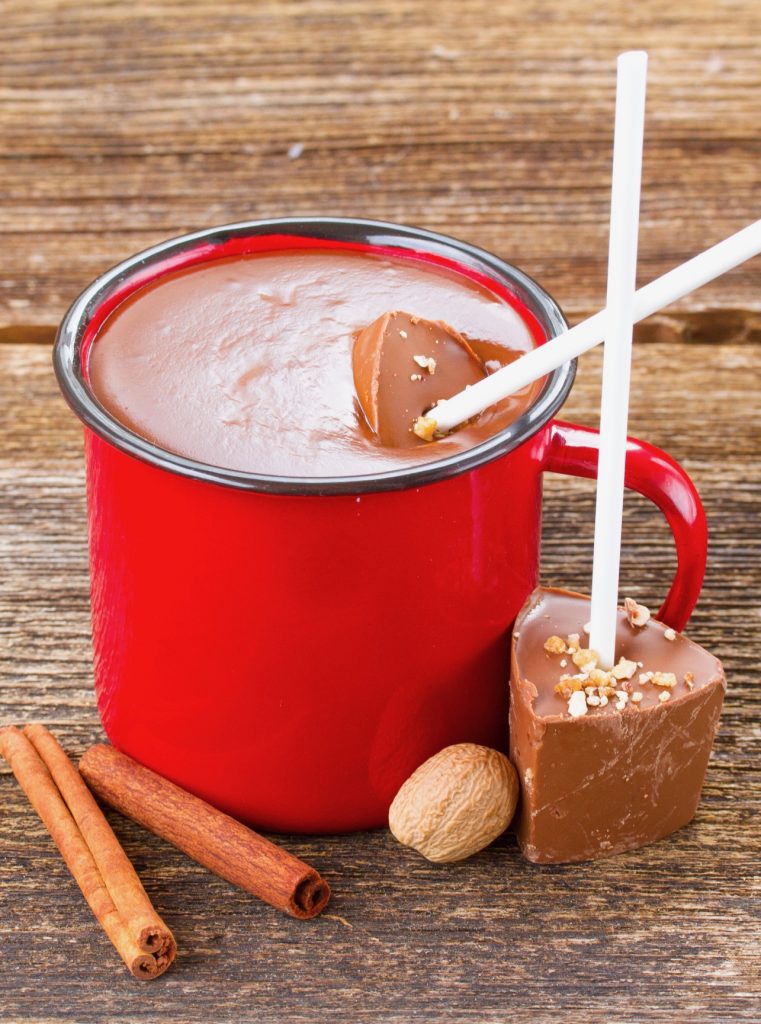 My favorite thing about making hot chocolate on a stick is the fact that you can customize them so that everyone gets what they want!
Want vegan mini marshmallows while someone hates them? Leave them off that persons hot chocolate stick!
Maybe you prefer sprinkles or some similar garnish and another person prefers plain! The way you make the hot chocolate on a stick is up to you.
I also love that hot chocolate sticks make AMAZING DIY gifts for the holidays!
All you have to do is make a bunch and then wrap them in cellopane and tie them with a ribbon and include a little card with the instructions on how to use it!
Everyone loves hot cocoa on a stick and since this recipe is vegan, you can be sure that everyone who gets the DIY Christmas gift can enjoy, worry-free!
I hope you enjoy making hot chocolate on a stick and gifting it throughout the holiday season as much as I do!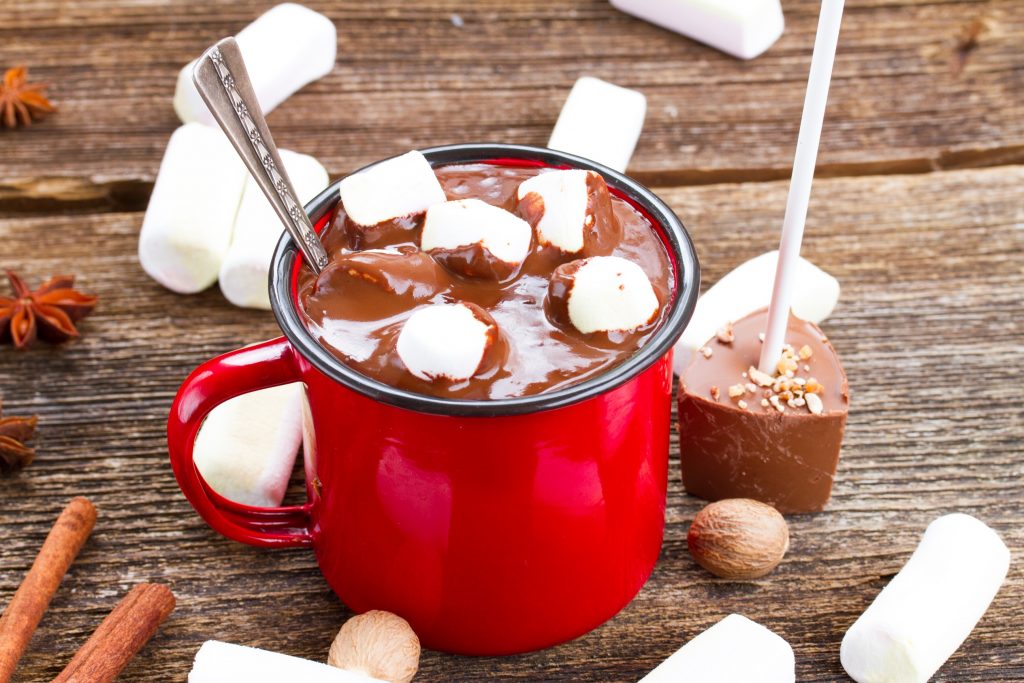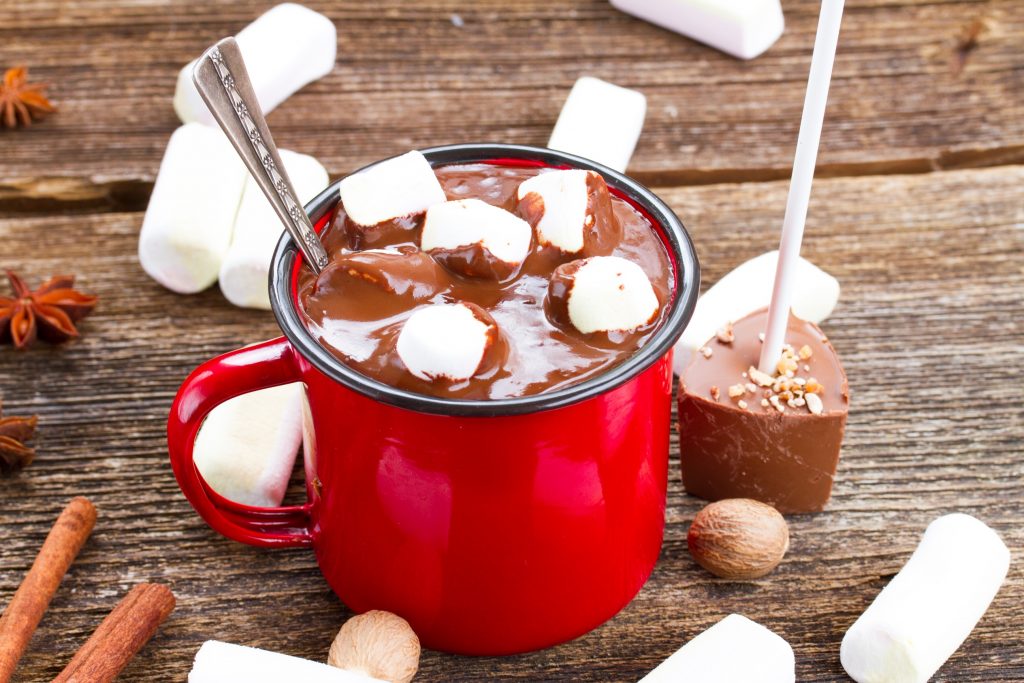 What Are Hot Chocolate Sticks?
Hot chocolate sticks are basically easy DIY instant hot chocolate, but way better and healthier!
Instant hot chocolate from the store has a lot of really crappy ingredients to make it shelf-stable.
Hot chocolate sticks use real chocolate and none of the crappy stuff to ensure that you have a high-quality hot chocolate drinking experience!
The end result of using real chocolate is a creamy and delicious warm beverage that stems from the cutest little gift ever!
What Kind Of Chocolate To Use For Hot Chocolate On A Stick
You can use any kind of chocolate you want! Since I do a lot of vegan cooking, I use vegan dark chocolate or vegan white chocolate chips!
You can also use milk chocolate if you can find a vegan version or if you aren't vegan, don't worry at all!
You can also combine flavors such as dark and milk chocolate or dark and white chocolate depending on your taste preferences!
I do think that vegan dark chocolate works the best when making hot chocolate sticks and it seems to be universally loved by all!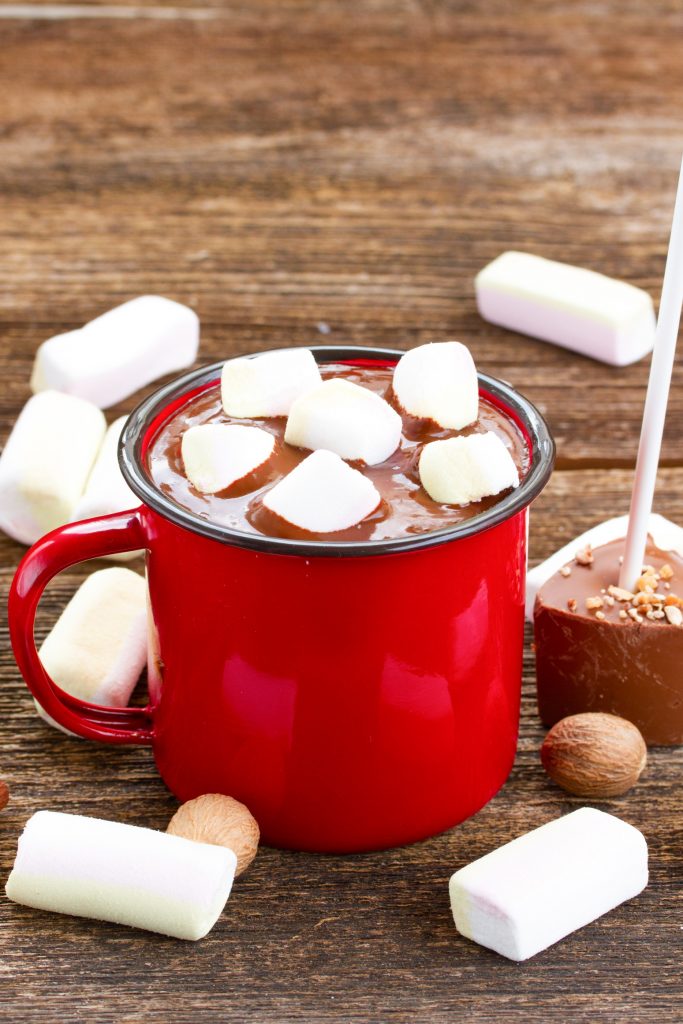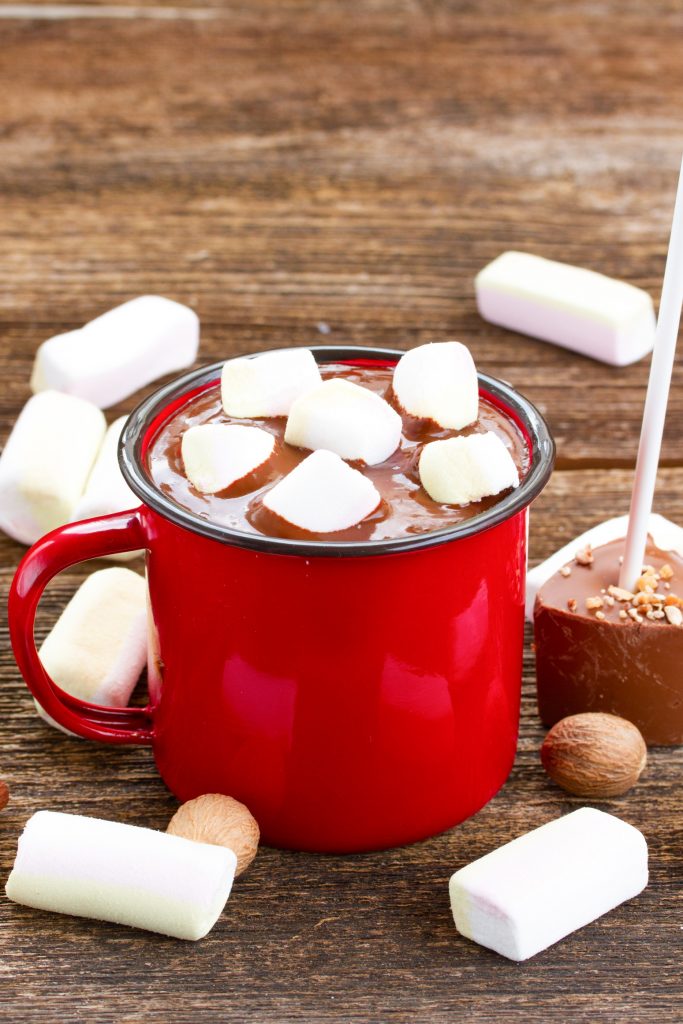 How To Make Hot Chocolate Sticks
As I said above, making hot chocolate sticks is super easy and the perfect beginner recipe if you are new at making DIY gifts!
You can customize your hot chocolate on a stick any way you like, with toppings and the flavor of chocolate.
First, you are going to want to melt your chocolate in a small saucepan on the stove over medium heat. Do not melt your chocolate on high heat or else it could seize up and you are left with a real mess!
Add sugar, cinnamon, salt, and vanilla extract.
Stir until combined and well melted and creamy!
Now, you are going to want to use a small square ice cube tray.
I prefer to use a silicone kind to make popping the hot chocolate sticks out easier!
Let the chocolate cool for 2-3 minutes and then gently pour it into the square mold or ice cube tray.
You can use a measuring cup or a large spoon to portion it out. Make sure to shake it and ensure that everything is evenly distributed.
If you want to top your hot chocolate on a stick with anything suck as mini marshmallows, crushed peppermint, chopped nuts etc, now is the time to do that!
Now, here is the key!
Cool your hot chocolate cubes in the fridge for 10 minutes before trying to add the wooden sticks!
If you try to add the lollipop sticks when the chocolate is 100% melted, they will just fall all over and leave a huge mess!
If you wait 10 minutes, you will be able to have a firmer base to push the lollipop sticks into!
Let the hot chocolate on a stick set in the fridge for 45-60 minutes. You may want to check on them from time to time to ensure that the sticks haven't fallen over!
Make sure that the chocolate has hardened completely before you remove them from the fridge!
To serve, warm up hot water or non-dairy milk and stir the hot chocolate stick in it until smooth and creamy! Now you are all done!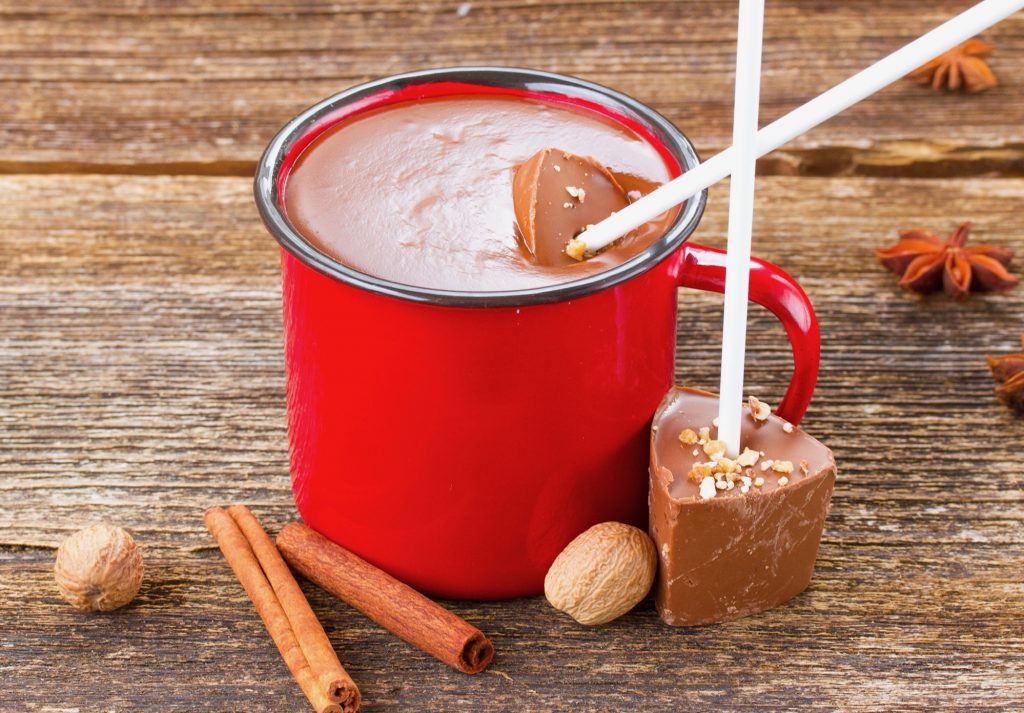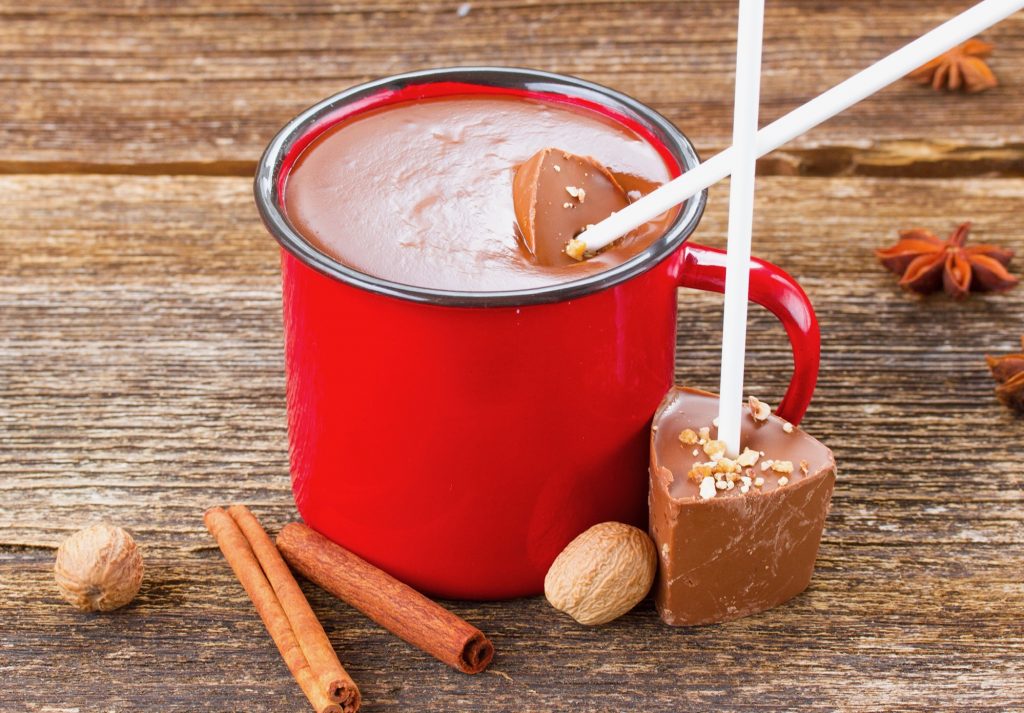 How To Gift Hot Chocolate On A Stick
There are so many cute ways to gift hot chocolate on a stick!
My favorite way is to wrap a few hot chocolate sticks in cellophane and then add extra vegan marshmallows, candy canes, nuts or whatever you want to the bag.
Then, on cute paper, print out the instructions for how to use the hot chocolate sticks so that your gift receiver knows exactly what to do and how to use them!
I have never not given this to someone and had them hate it! You can even customize them based on what that person likes or doesn't like.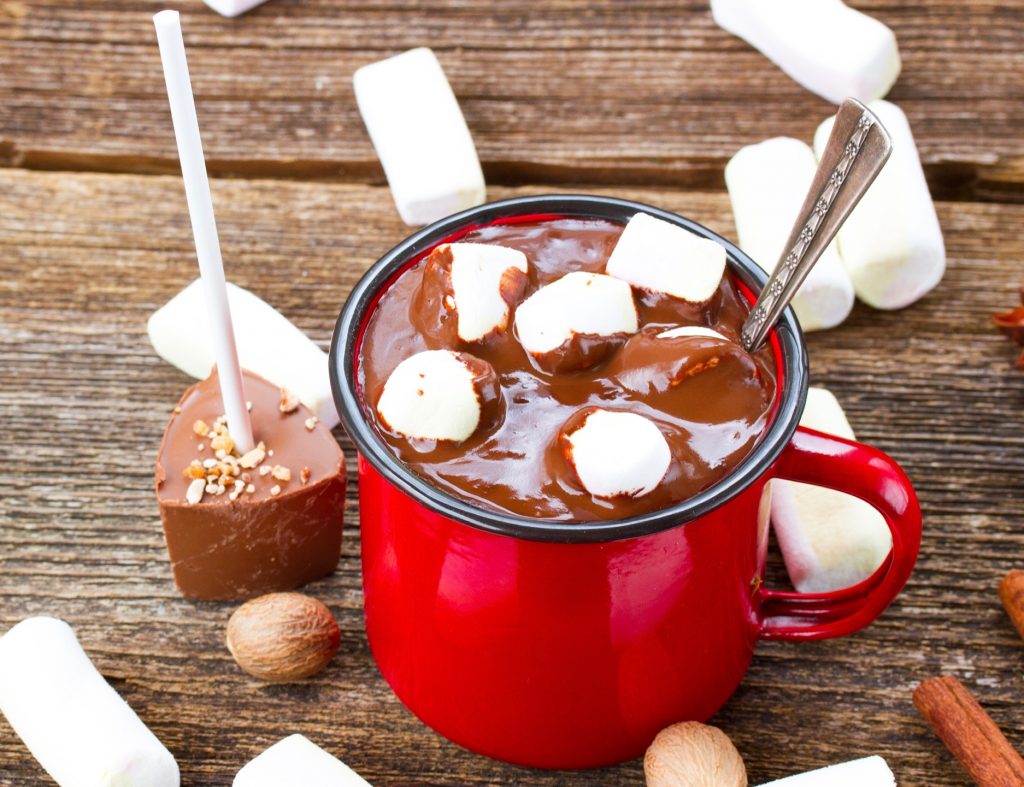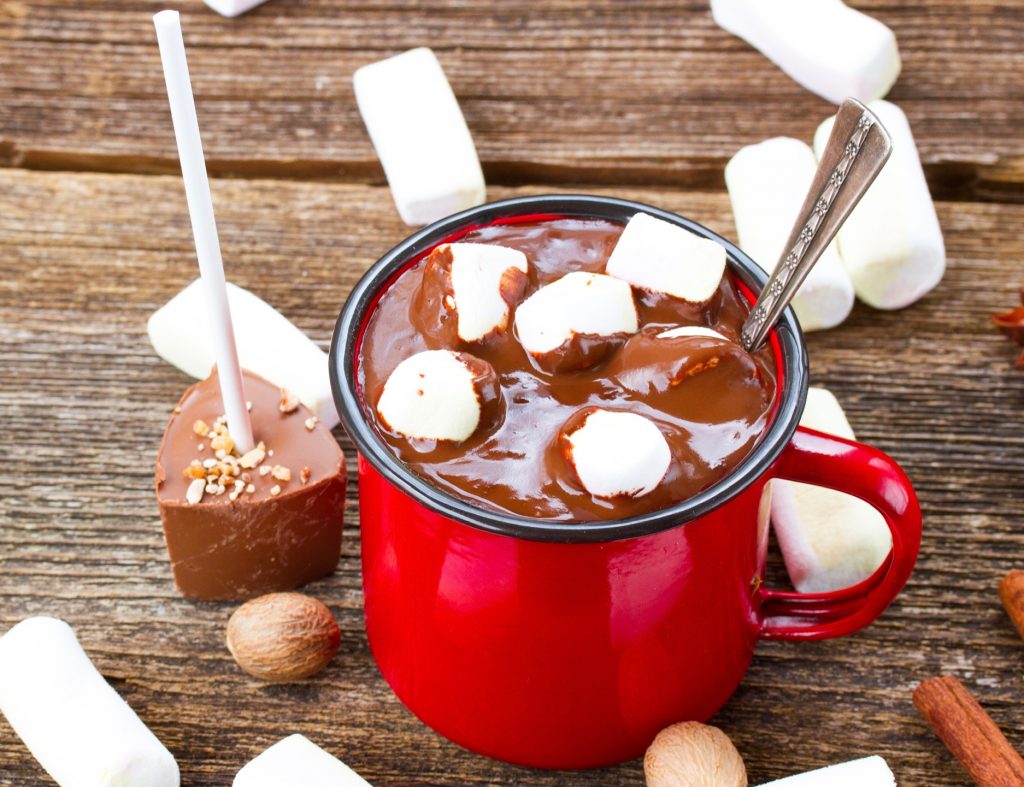 Storing Hot Chocolate Sticks
You can store your hot chocolate on a stick in the fridge in an air-tight container or in a cool dark place.
Once the chocolate has hardened, it isn't just going to melt by sitting on the counter, but your house shouldn't be warm or on the hotter side.
I prefer to individually wrap my hot chocolate on a stick and store it in the fridge as I think this makes it last longer and provides best results!
Did You Try This Recipe?
If so, I would love to keep in touch! I enjoy seeing photos and comments about the recipes that you make! You can follow me on Instagram and I will repost your goodies in my stories and comment on it too! Just tag me at @wowitsveggie and hashtag #wowitsveggie. I can't wait to see what you make!
Yield: 12 Hot chocolate sticks
5-Ingredient Hot Chocolate Sticks (Vegan)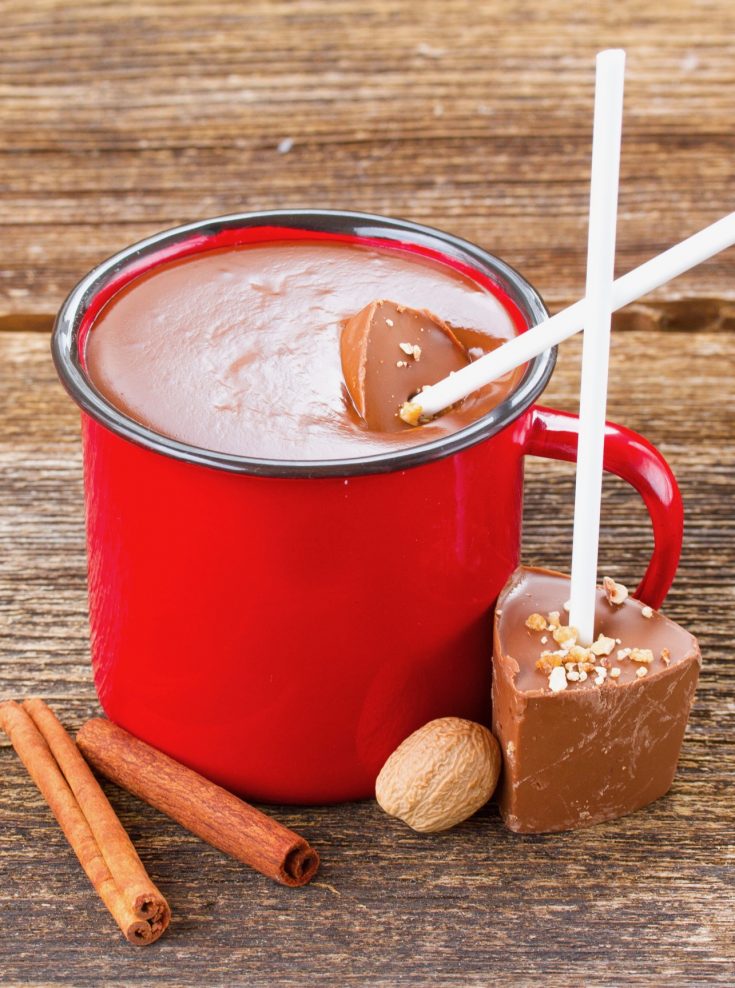 Hot chocolate sticks make the perfect DIY gift for the holidays! Hot chocolate on a stick is easy instant hot chocolate and this recipe is 100% vegan so all can enjoy! You can top your hot chocolate sticks any way you want so be creative and customize for everyone you are gifting to.
Ingredients
3 cups vegan chocolate chips
1/4-1/2 cup sugar [to taste]
1/2 teaspoon cinnamon
1 teaspoon vanilla extract
1/2 teaspoon salt
Vegan marshmallows, chopped nuts, peppermint sticks etc for topping.
Instructions
Melt vegan chocolate in a small saucepan over low heat on the stove. Be careful so the chocolate doesn't seize! Just use low heat and you should be fine!
Once the chocolate is melted, add in the cinnamon, sugar, salt, and vanilla extract. Stir until well combined. At this point, the hot chocolate mix will be very thick and creamy! Let it cool for 3-5 minutes.
Using a square mold such as an ice cube tray or another similar small mold, gently pour the hot chocolate into the tray using a spoon or measuring cup with a spout. Once the tray for the mold is filled, gently tap it on the counter so the chocolate can settle. At this point, you can add whatever toppings you want such as mini marshmallows, nuts, crushed peppermint candy etc.
Place the hot chocolate cubes in the fridge for 10 minutes so they begin to set. Do not add in the lollipop sticks before the 10 minutes as you want the chocolate to begin to set, or else the sticks will fall over!
Once the chocolate begins to set, push in the lollipop sticks and return the hot chocolate on a stick to the fridge to harden for 45-60 minutes.
Once hard, you can store the hot chocolate sticks on the counter in a cool dark place or in the fridge for best results!
For gifting, place hot chocolate sticks in cellophane and add in some mini marshmallows and candy canes. Write the instructions on festive paper and tie the bag with a red ribbon!