If you are looking for the best waffle maker with removable plates, you have come to the right place! I have been obsessed with waffles for as long as I can remember. While pancakes are great, waffles are just better!
The way they form the perfect holes for maple syrup or butter to fall into is just so delightful. I always enjoy getting them while at a hotel or during brunch. Years ago, I bought my first waffle iron and I was scared away. It was just so hard to clean! That is because I didn't buy a waffle maker with removable plates.
If you have never considered buying a waffle maker like this, then your life is about to change! You will be able to indulge in your lazy side because you will be able to make waffles at home and spend WAY less money than eating out and spend WAY less time than making them with a normal iron!
If you hate the idea of trying to wash around every little square but love waffles as much as I do, what are you waiting for? The waffles are calling!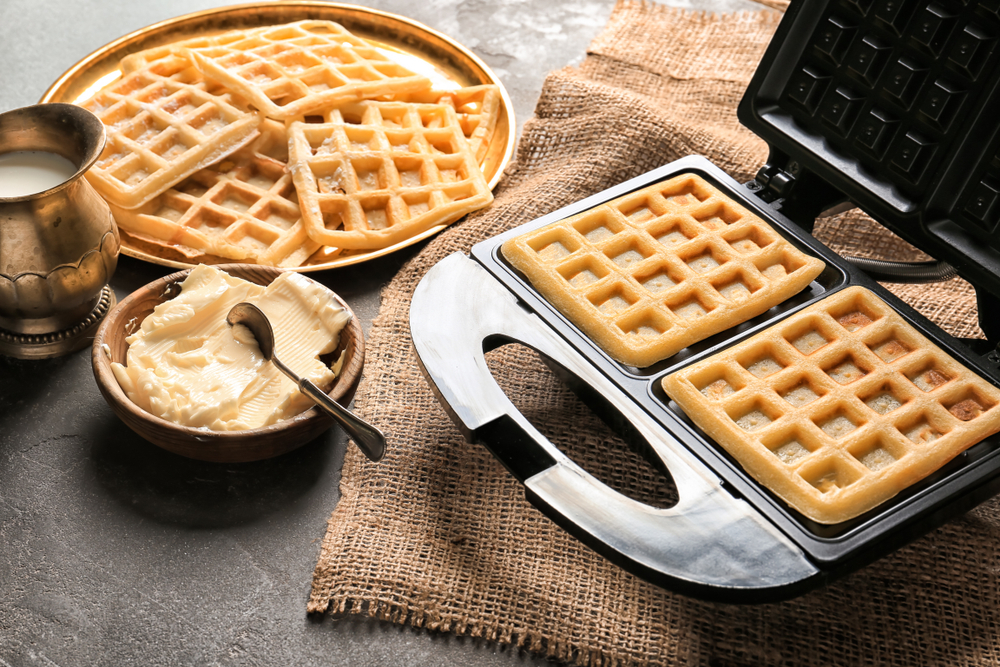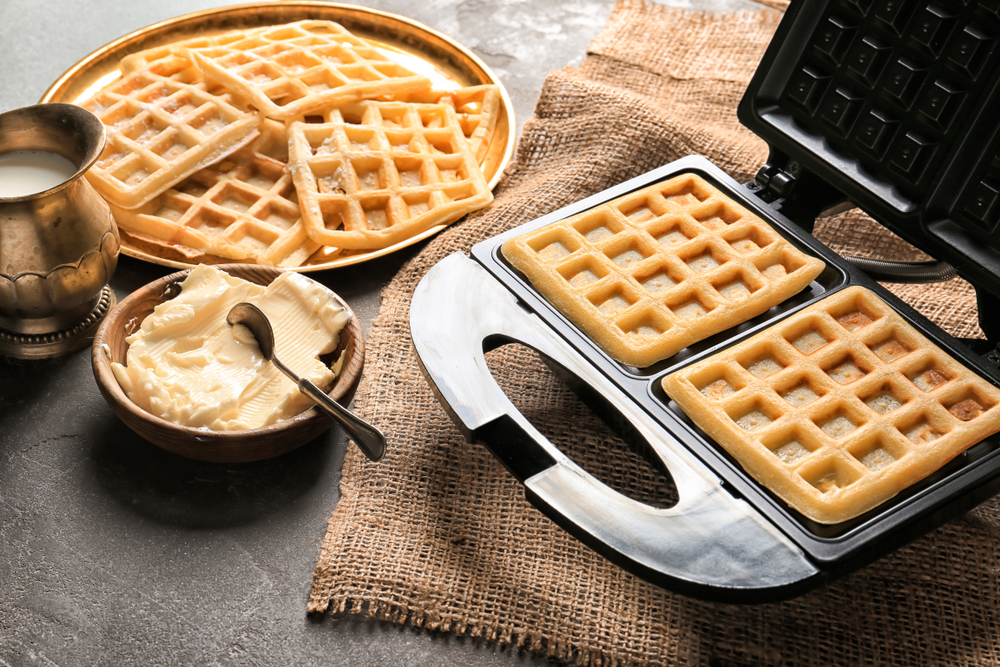 Traditional Waffle Iron Vs Waffle Iron With Removable Plates
A traditional waffle maker and a waffle maker with removable plates both work the exact same way with one small difference. The difference comes down to cleaning, which is a huge part of it!
You don't want to wake up on a Saturday morning and make waffles for the family and then get stuck with all the annoying cleanup!
With a regular waffle iron, you have to clean around all the detailed little nooks and crannies and you cannot submerge the iron [obviously] because the electric parts will be ruined forever. The cleaning process takes time, and if you are super lazy like me, you will probably do a below-average job which isn't good for health purposes!
With a waffle iron with removable plates, you simply take the plates off, run them through the dishwasher, submerge them in water, or handwash them, depending on your tastes!
The ability to use our friend the dishwasher to wash the gunk off of the waffle iron plates is a revolutionary idea that most people don't know about! Again, my first waffle maker was the traditional kind and it wasn't until I got a waffle maker with removable plates that my life really began!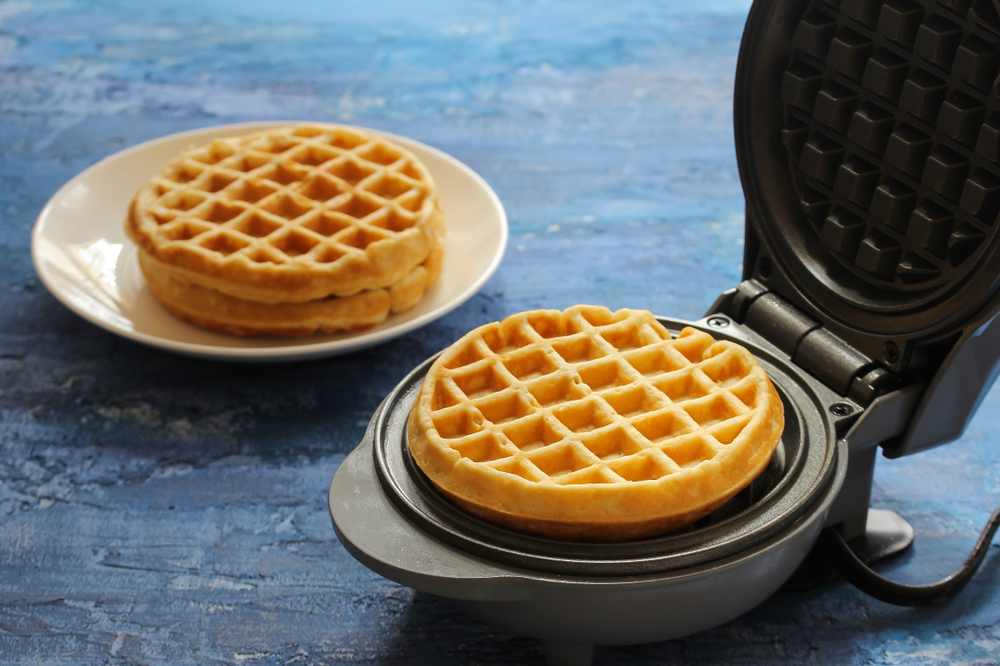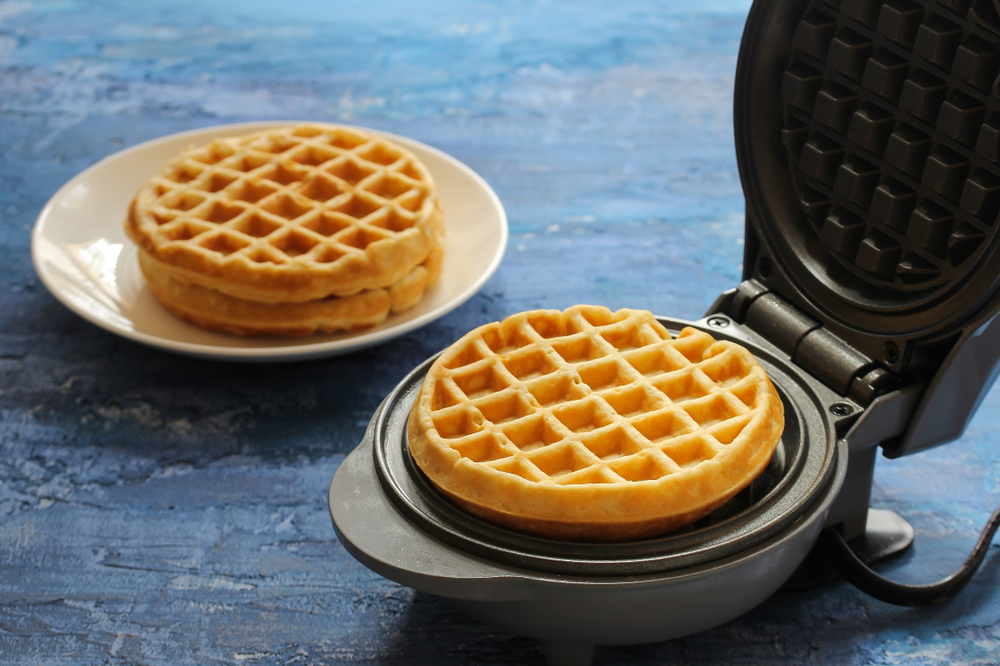 Things To Consider When Choosing A Waffle Iron With Removable Plates
There are a few things to consider before choosing a waffle iron with removable plates. If you head to Amazon or your local store such as Walmart or Target, you will see that there are literally TONS of options and they range in price. You want to ensure that you get the best waffle iron for you!
First, you want to consider how many waffles the iron can make. Will you have to make one at a time or will it make more? This is a HUGE factor as waffles take a little bit of time for perfection! If you have a larger family or are trying to feed more than a small number of people, you may want to consider a waffle maker with multiple cooking options!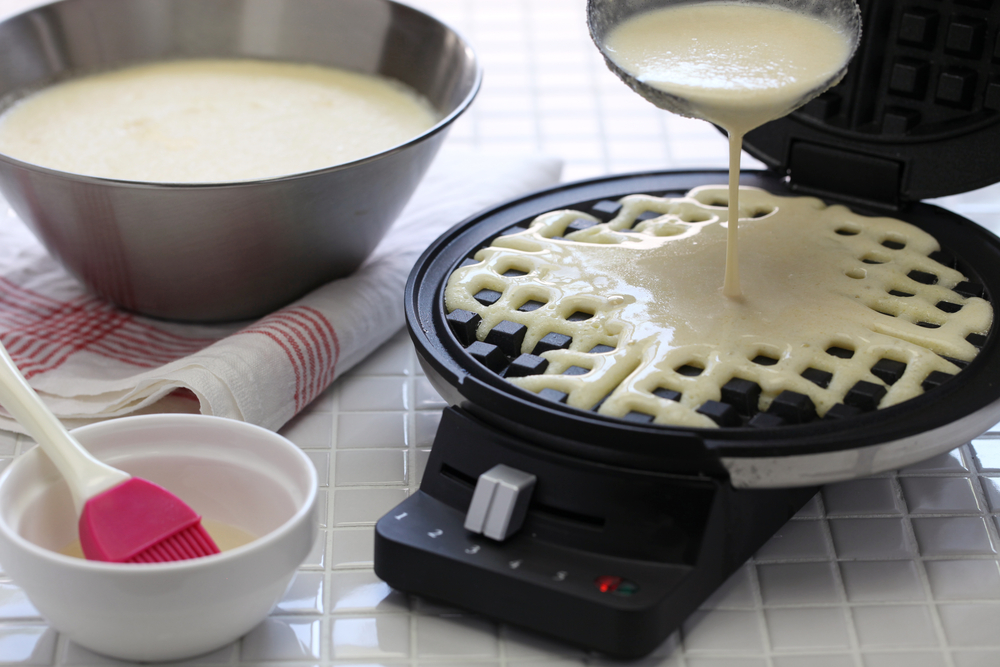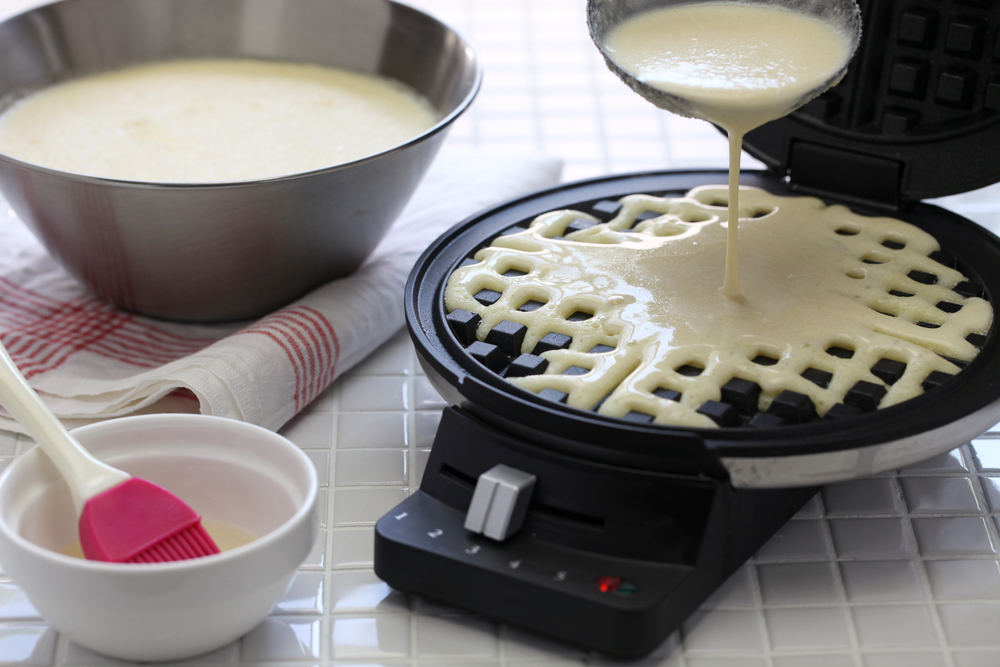 To make things fair, some people consider using a waffle maker with a single plate but cutting each waffle into four pieces and distributing them around so that everyone can eat a little bit while the remaining waffles cook!
Next, of course, you want to consider the price! Waffle makers with removable plates come in a range of prices. It is important to look at the reviews and decide which is the best for your family depending on the budget!
You are also going to want to see if the waffle iron can flip. Some waffle makers have a built-in system where you can easily flip the waffle over while it is cooking without opening up the iron itself and ruining the waffle. This allows for a more even cooking process.
I have made waffles both ways and haven't had trouble with the kind that don't flip, but the kind that do flip really are better and easier to use because the finished product is usually pretty perfect every time!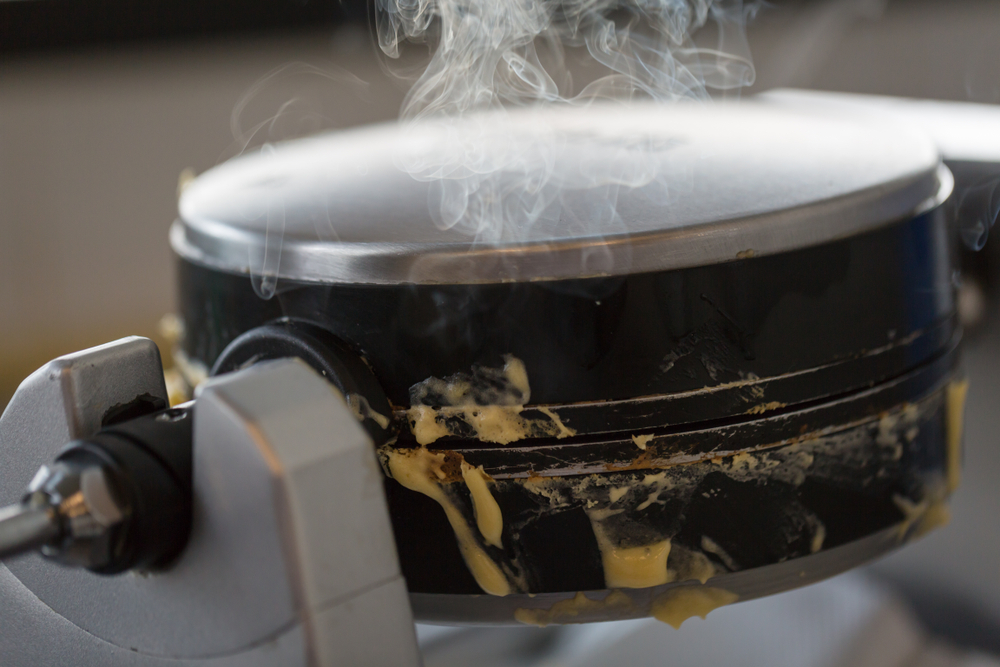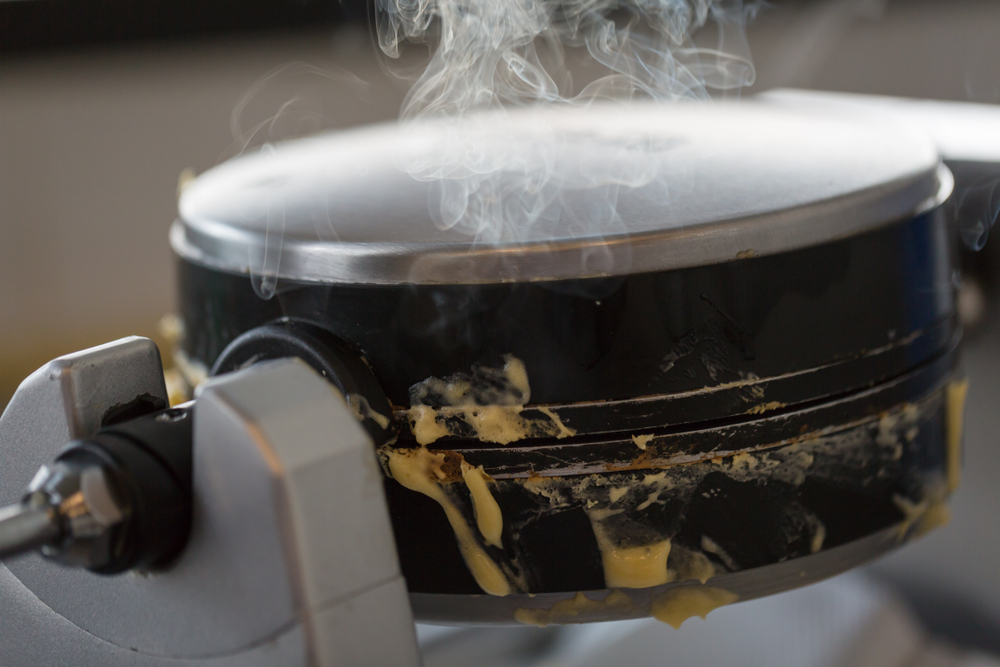 How deep are the waffle holes? Yes, the depth of the holes on the waffle maker is actually a thing! You can usually visualize this using photos from Amazon or online. I have had waffle makers with "shallow" holes and they do NOT work the same as the kind with deeper holes. If at all possible, you want your waffle maker with removable plates to have deep holes or ridges in it!
Do you want your waffles to be round or square? One of the last things to consider is the shape of your waffle maker! Do you want round waffles [my preference!] or square ones? Many people love square waffles so the choice is totally yours! You can also decide the size as round are usually larger and square are usually a bit smaller.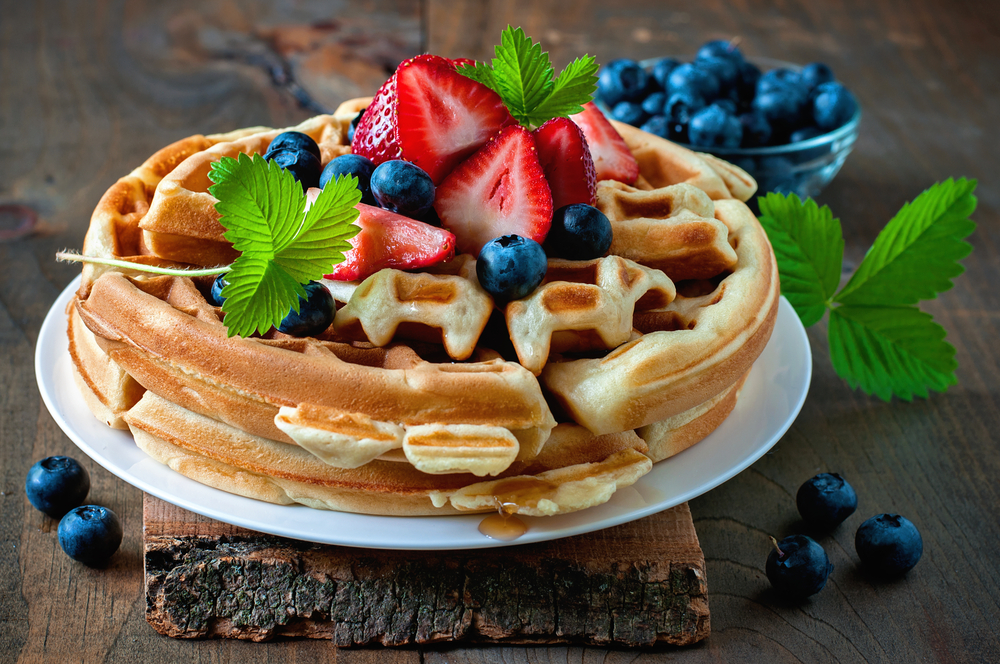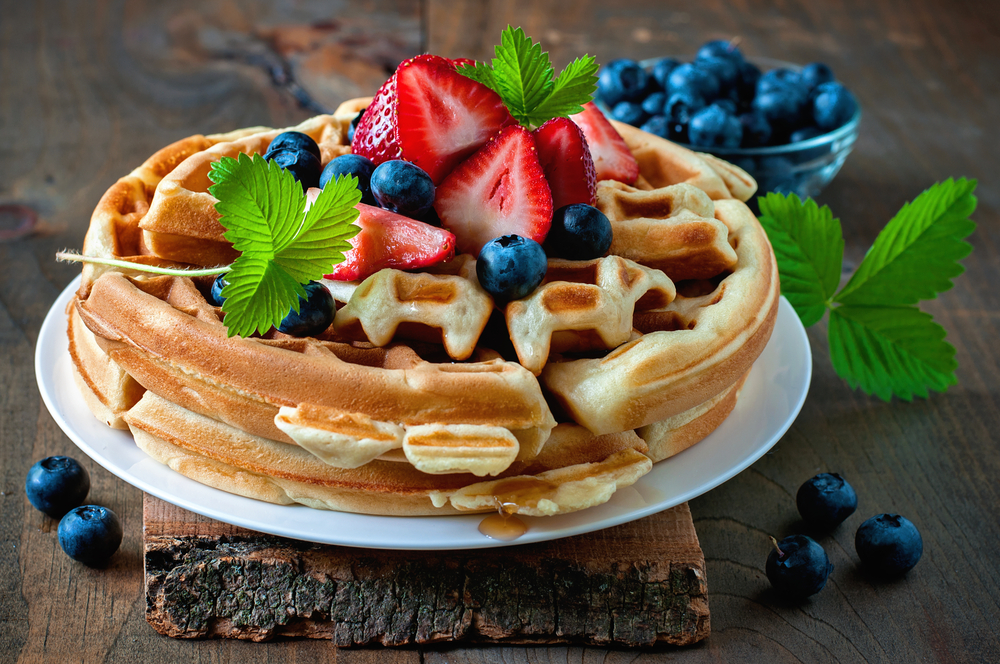 5 Best Waffle Makers With Removable Plates
Hamilton Beach Flip Waffle Maker With Removable Plates
This Hamilton Beach Belgian Waffle Maker With Removable Plates is about as perfect a waffle iron as you can get! First, if you are a review junkie, you will be proud to know that there are tons and tons of reviews on Amazon and it has a 4.5 star out of 5 rating!
Second, as you know by now, this iron flips 360 degrees which is exactly what you need to make the perfect waffles! It also has adjustable browning control which allows you to decide how cooked your waffle will be one finished! Temperature control is quite important when making waffles for a picky crowd, or your picky self, so you can have them the way you want!
If you are used to eating waffles at hotels or when traveling, this is similar to the type of waffle iron with removable plates that the hotels use! This is about as perfect as a waffle iron can get so whether you are new to making waffles or a pro looking for an upgrade, this is the best choice for you!
Also, it isn't much more expensive than other options on this list!
Secura Upgrade Double Belgian Waffle Maker w/Removable Plates
This is one of the best waffle makers with removable plates and you can get it right on Amazon! The Secura Upgrade features pretty much everything we recommend above, other than having the option to make multiple waffles!
My favorite part about this waffle iron with removable plates is that it creates VERY DEEP pocket Belgium waffles. As I mentioned before, you really want your waffles to have deep ridges so that they come out perfectly!
It also has the 360 rotating feature which allows for even cooking and a nonstick coating which makes the waffle iron's removable plates even easier to clean. The handles are cool-touch so you don't have to worry about them being too hot to touch either!
Finally, the price is reasonable and it makes for a great starting waffle iron! If you are just starting your waffle journey and don't need to feed a ton of people quickly, this is a great choice!
KRUPS Belgian Waffle Maker
The KRUPS Belgian Waffle Maker is HUGE and cooks for a crowd! If you are looking for a waffle maker with removable plates that can feed your large family or group of friends, this is the one for you!
This waffle iron can make up to four square-shaped Belgian waffles at the same time and each waffle has extra-deep pockets, which you know I love! The KRUPS Belgian Waffle Maker also has adjustable temperature options and you can choose between 5 browning options, depending on your personal preference!
The downside to this option is simply that it is large and takes up more space than other waffle makers. It fits the bill and is quite reasonably priced, but it does take up more space due to its size!
Black And Decker 3-In-1 Waffle Maker With Removable Plates
If you are looking for a multi-purpose kitchen gadget, then you are going to love the Black And Decker 3-in-1 Waffle Maker! It is a grill, griddle, and waffle maker all in one! This means for a reasonable price, you will be able to use this one tool to make a ton of different options!
Since we are talking specifically about waffles, this option cooks up square waffles and they are HUGE! These are no small square waffles! The best part? The waffle maker can flip open so that you can make any sides on it such as potatoes and eggs after you are done with your waffles! This way, you simply place in the removable plate of your choosing, and you are done!
The plates on this waffle iron aren't as deep in the ridges as Belgian waffle makers above. If you aren't a fan of the deep ridge kind and prefer the kind of waffles you get from places like Waffle House, then this is the perfect choice for you!
Elechomes Belgian Waffle Maker with Removable Plates
The Elechomes Belgian Waffle Maker with Removable Plates is perfect for dorm rooms, small living, couples, singles, and those who just don't need to feed a crowd! First, it is one of the more affordable waffle maker options on this list, so if you are buying in a budget, this is a great choice for you!
Next, it makes 2 square-shaped waffles. They are done in just 5 minutes and heat evenly throughout. The plates are removable so you can clean the iron easily, even in a small space.
This waffle maker does not rotate 360 and does not have temperature control so if those are features that are important to you, then I would choose another option on this list.
If you simply are looking for a great starter waffle iron that is compact to store and easy to understand, this is the perfect option for you!
I hope this post helped you narrow down the waffle maker with removable plates that is best for you! There are many options narrowing it down to the top picks will make it easier to make your choice! Please comment below your favorite waffle iron!